Endearingly known as the "Little Tibet in Delhi", Majnu ka Tila is the Tibetan colony that is known for its vibrant Tibetan culture, authentic cuisine and vibrant atmosphere. Established in 1950, the colony is officially known as New Aruna Colony and is characteristized by narrow lanes and pathways lined with shops, eateries and garment clothes all selling native Tibetan clothes, food and goods. The place is locally known as MKT (short form for Majnu ka Tila) and is bustling with college crowds, photographers and bloggers who visit here to taste the food or to document the culture.
Culture of Majnu ka Tila
Majnu ka Tila is known for its winding narrow lanes that are sprinkled with monks in saffron clothes, Tibetan women dressed in traditional attire selling homemade momos on the streets. The air reverberates with the soft chiming and tinkling of bells along with occasional chanting. Here you will also find several eateries, boutique shops, apparel stores and more selling traditional merchandise, clothes and souvenirs etc.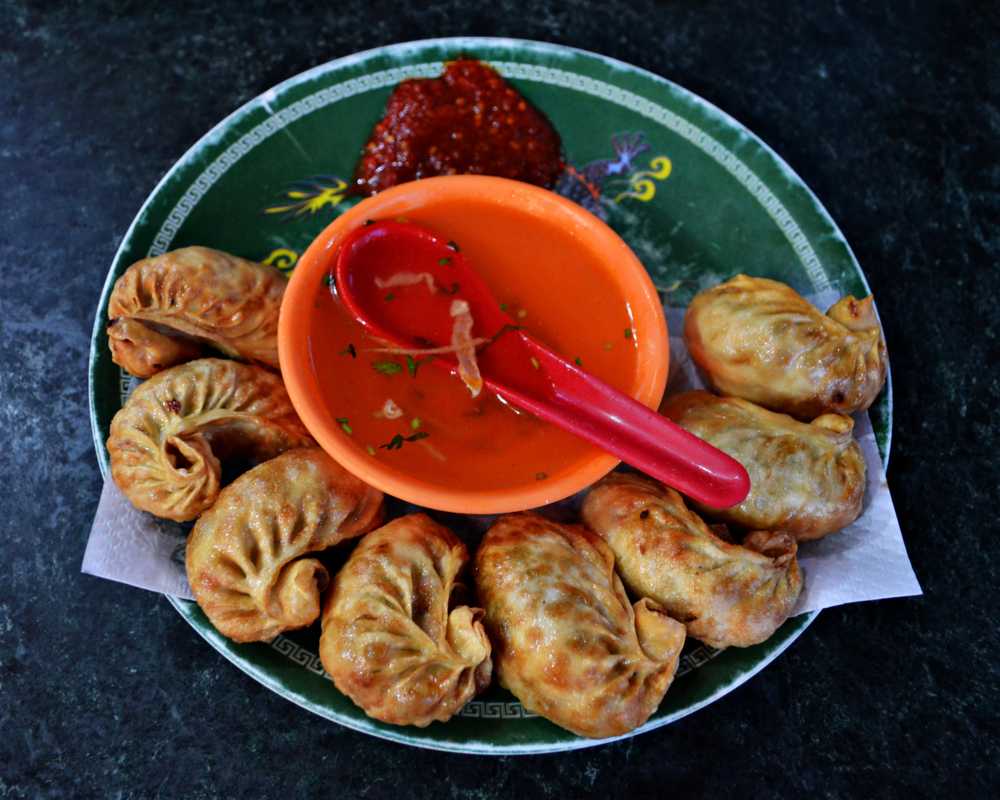 The highlight of the place among others is a tall Buddhist style gate that is flanked by towering Tibet like buildings. The maze like streets make it impossible for the sunlight to enter the place making it a little dark and dingy. But the native culture makes up for the lack of light. Boasting of friendly warm people, and delectable food that is also easy on the pockets, the place is the perfect escapade from the chaos of the city.
Food at Majnu ka Tila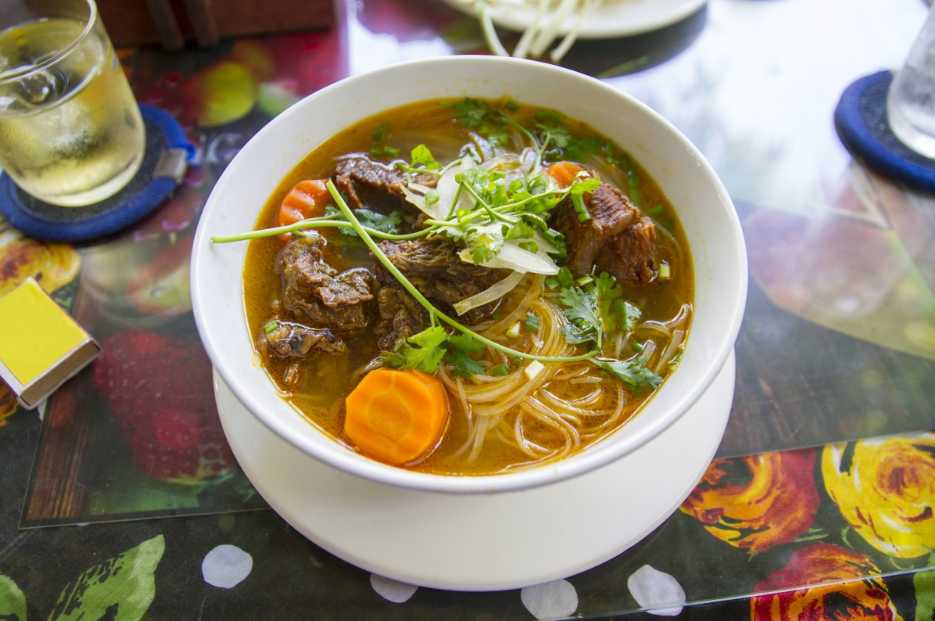 The specialty of Majnu ka Tila is a zesty and tangy fruit beer that you must absolutely try while you are here. It is needless to mention that you should definitely have the piping hot momos and shabalay that are served with hot chilli dip to tantalize your taste buds. Another delicacy of the place is Tingo that is basically a soft and freshly baked fermented bread. You can pair this up with Chilli Chicken or Hot and Sour Soup. You can also find Tingmo stuffed buns. Another popular dish is Shapta that goes best with Tingmo buns. Tingmo is a dish where beef is sauteed with fresh vegetables in spicy sauce.
Restaurants at Majnu ka Tila
1. Ama Cafe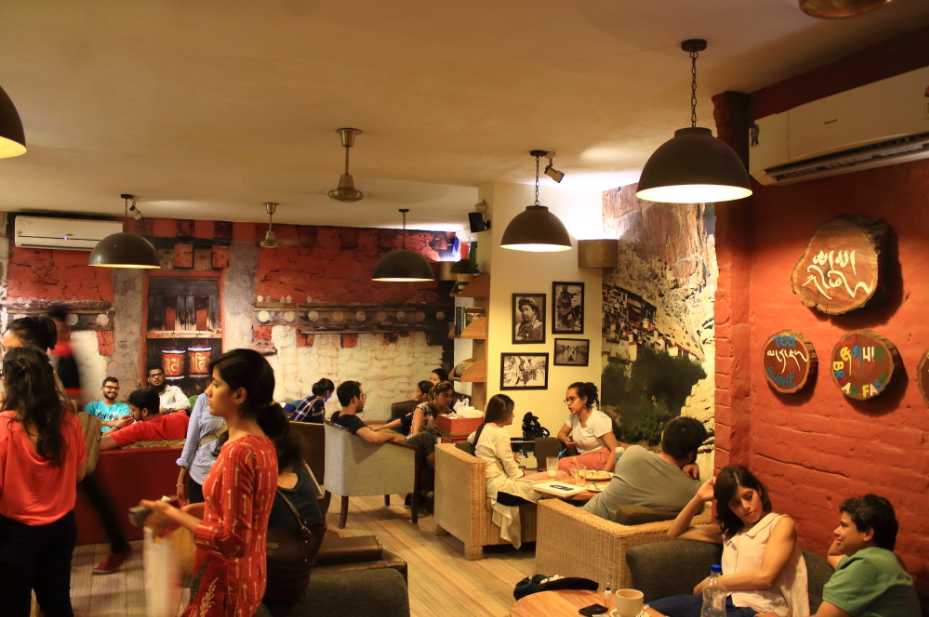 Ama Cafe is known for its savory and sweet dishes that are sure to leave you at the top of the world. It is mostly known for its delectable sweet dishes and desserts. Loved by the foodies, especially the ones with a sweet tooth, the cafe cum restaurant also has a cosy ambiance and a comfortable seating.
Rating: 4.5/5
Meal for Two: INR 500
Must Try Dishes: Pancakes, Waffles, Tiramisu Cake, Blueberry Cheese Cake, Spicy Chicken Pizza
Timings: 7:00 AM - 9:45 PM
2. Himalayan Restaurant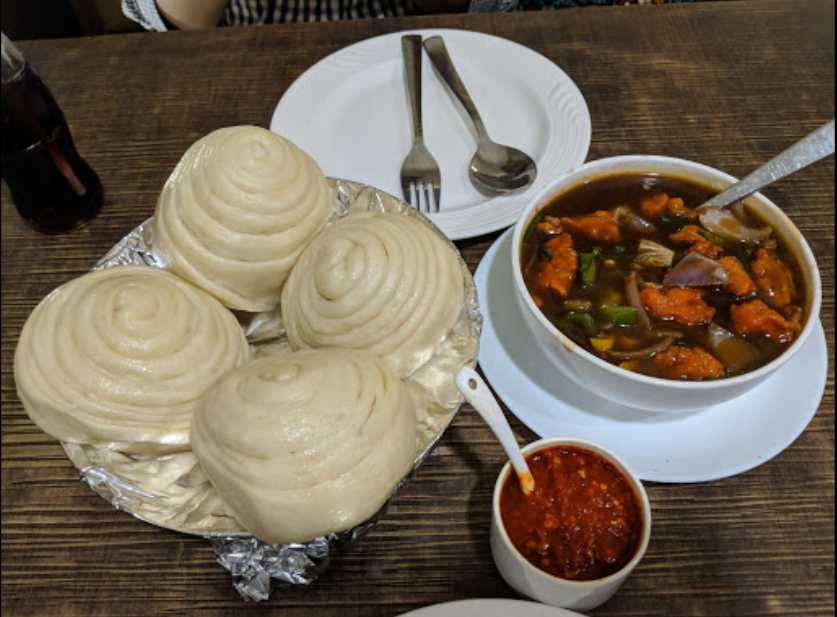 Himalayan Cafe is another one of the most sought after cafes in Majnu ka Tila, that is known for its fair share of sweet and savoury dishes. Boasting of a two tier building, the cafe serves authentic Tibetan food that includes tempura, wonton, thukpa, thenthuk, shaptak and more. The walls are also adorned with paintings that tell the long lost tales of the Himalayas.
Rating: 3.75/5
Meal for Two: INR 500
Must Try Dishes: Devil's Buff, Chicken clay pot. Chicken Sizzler, Thukpa
Timings: 7:00 AM - 11:00 PM
3. Kori's Cafe & Restaurant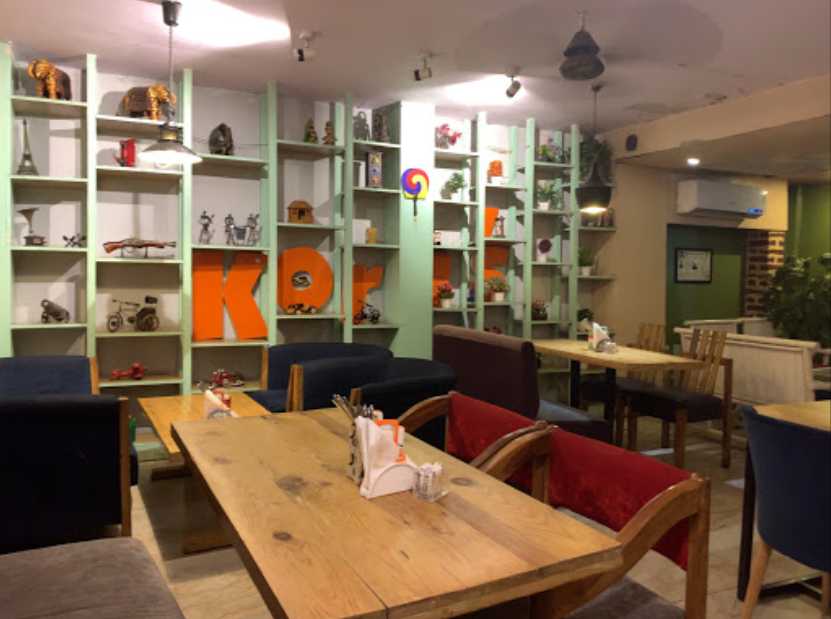 Kori's Cafe & Restaurant is known for its amazing Korean cuisine that is backed my mellow Korean beats playing in the background. The restaurant also has a number of books to keep you occupied while you sit here devouring a meal. In addition to that, it is needless to mention that the cafe has amazing food and beverages that you can relish.
Rating: 4.25/5
Meal for Two: INR 1000
Must Try Dishes: Fish Katsu, Dosirak (Korean Thali), Ramen
Timings: 10:00 AM - 10:00 PM
4. Koko Restaurant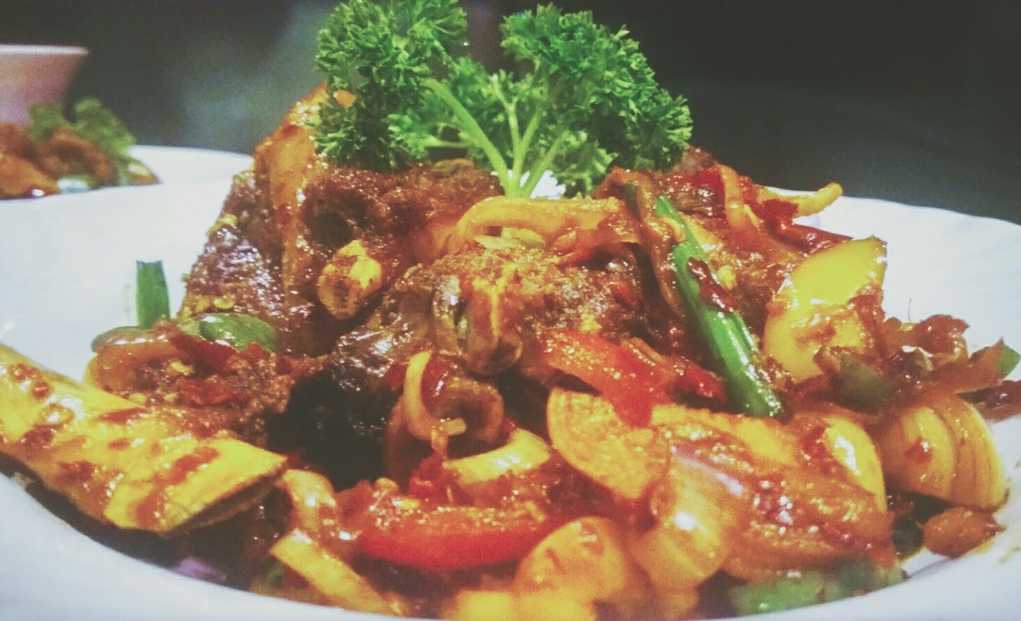 Boasting of a warm ambiance with both indoor and outdoor seating, also floor seating and table seating, Koko Restaurant is known for its Chinese and Tibetan food. Also try their amazing beverages and yumm desserts.
Rating: 3/5
Meal for Two: INR 600
Must Try Dishes: Ginger Lemon Tea, Chilly Garlic Noodles, Momos
Timings: 11:30 AM - 10:00 PM
5. Dolma House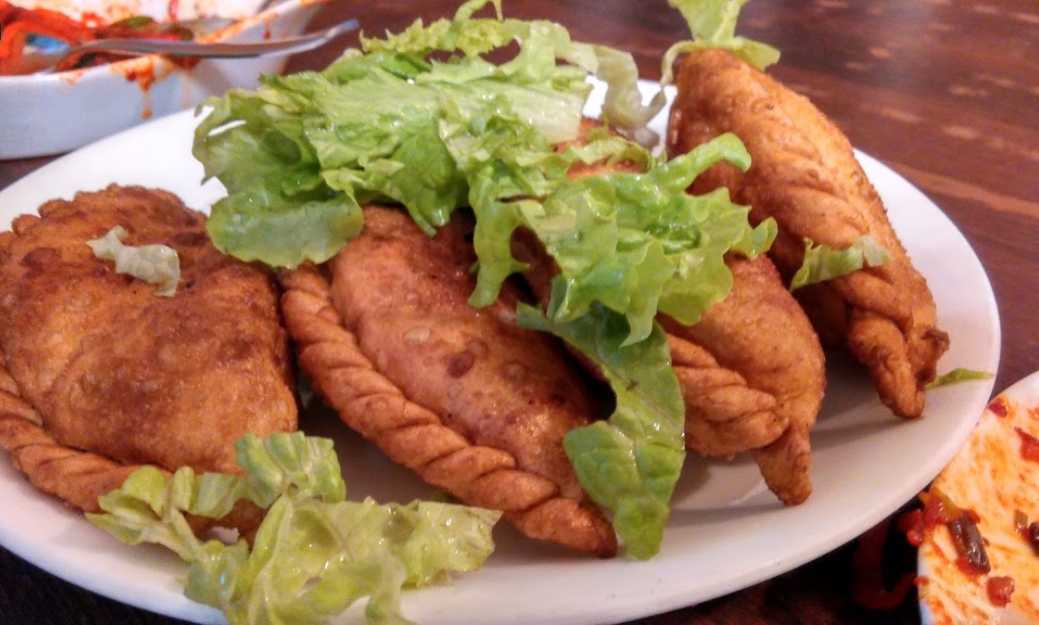 Dolma House is a restaurant cum guest house that is known for its delectable food. Although the ambiance of the food may not be very top notch but the delicious food, especially momos make up for everything. Mostly known for the 'best momos' in the region, the cafe has a warm and friendly vibe.
Rating: 4/5
Meal for Two: INR 400
Must Try Dishes: Rut Chose Chicken Thukpa, Buff momos, Virgin Mojito
Timings: 8:00 AM - 10:00 PM
6. Asian House
Asian House is a cosy cafe tucked in one of the narrow lanes of the market and is known for its sumptuous Asian cuisine. The specialties of this place include piping hot thukpa and fruit beer.
Meal for Two: INR 500
Must Try Dishes: Momos, Thukpa, Fruit Beer
Timings: 8:00 AM - 10:00 PM
7. Tee Dee Restaurant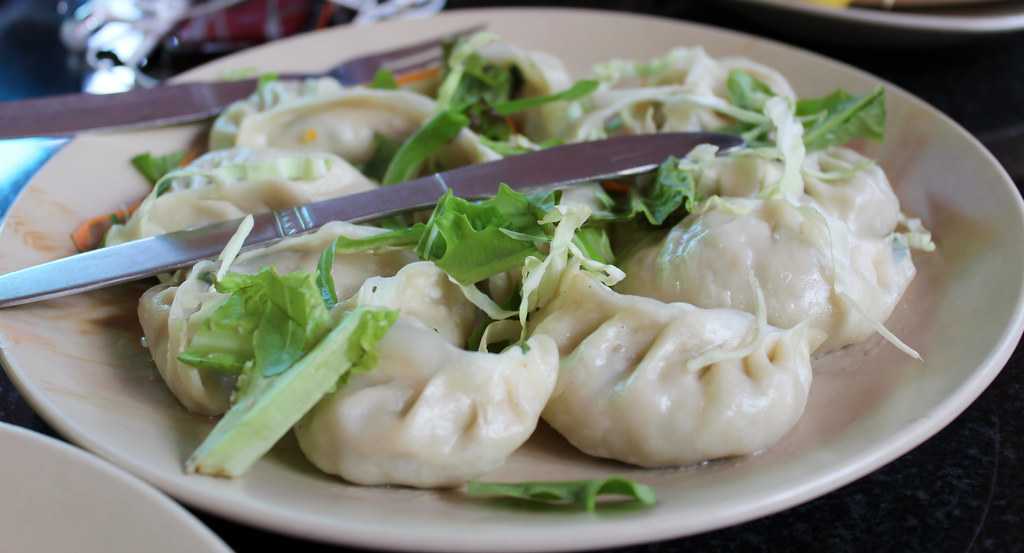 Tee Dee is another one of the popular names when it comes to good cafes in Majnu ka Tila. The cafe basically serves Tibetan, Chinese and North Indian cuisine that you can relish. Besides, it is also value for money as they serve good potions of food and that too in reasonable prices.
Meal for Two: INR 500
Must Try Dishes: Shabalay, Thenthuk, Tingmo, Shapta, Apple Beer
Timings: 9:00 AM - 10:00 PM
Shopping at Majnu ka Tila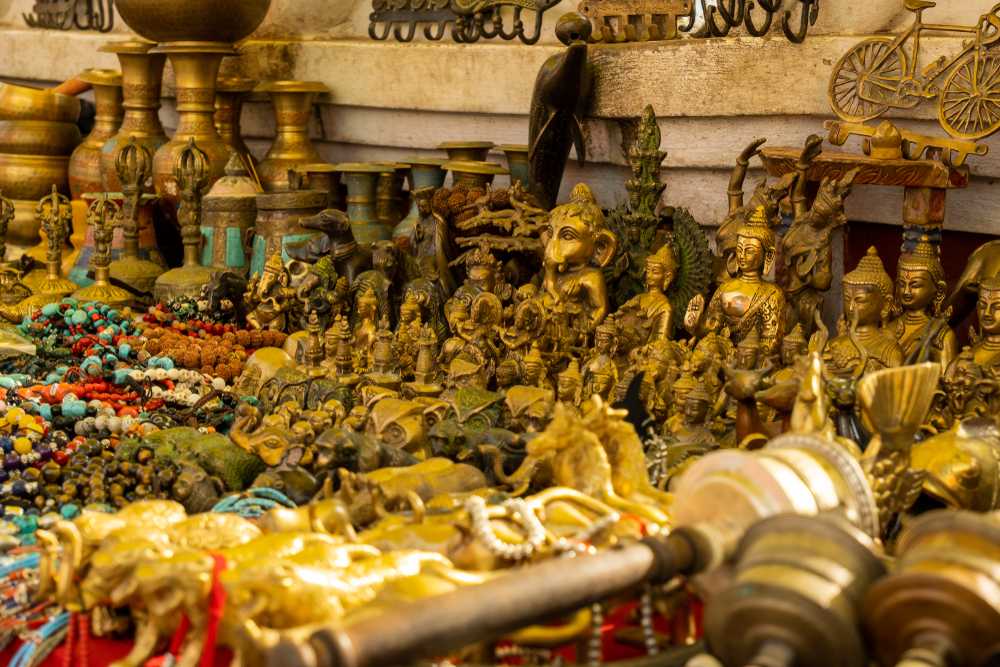 Crazy shopaholics visit Majnu ka Tila as it is known for its eccentric fashion garments, footwear and jewellery that are considered to be major 'fashion goals'. Other than trendy clothes and shoes, you can also buy handicrafts, books, shawls, tapestries, souvenirs and other knick knacks. 
Gurudwara at Majnu ka Tila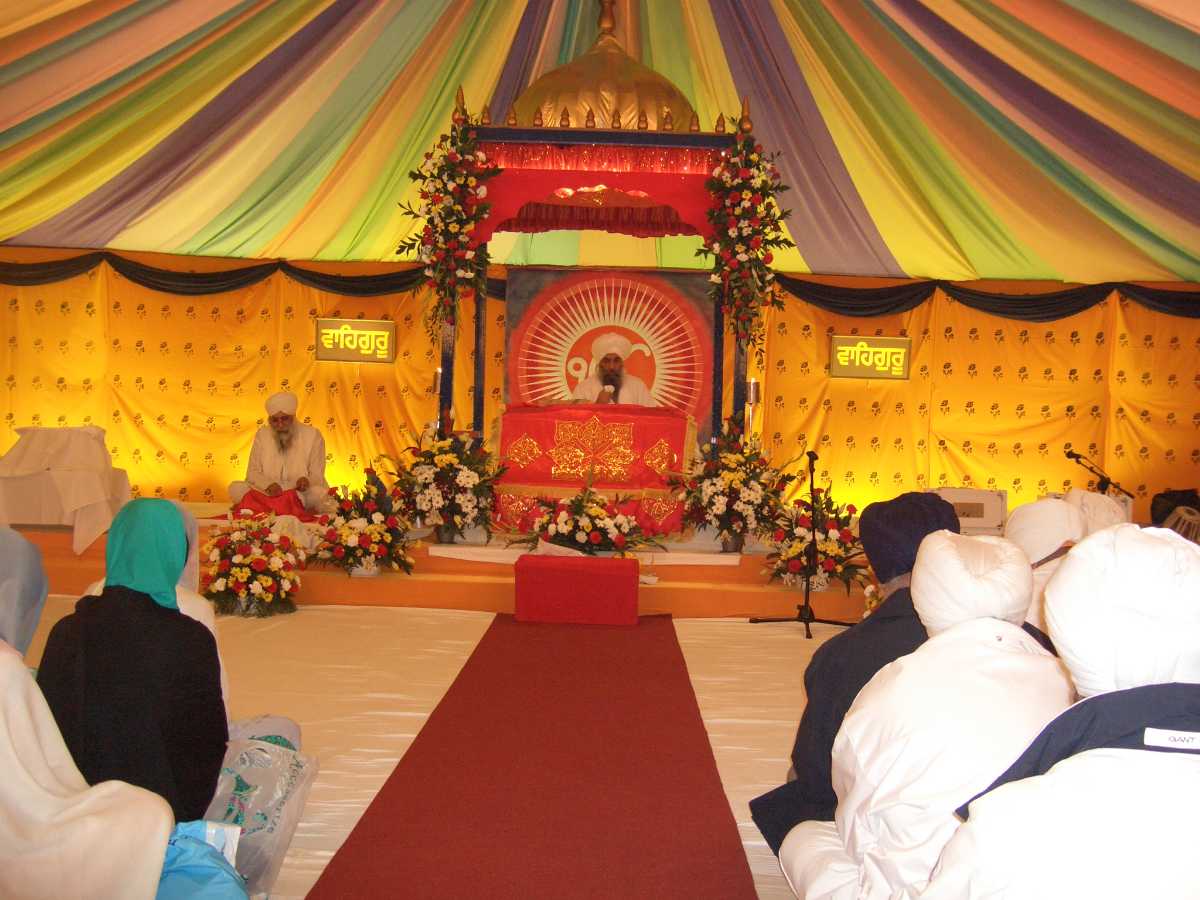 Majnu ka Tila is synonymous with the gurudwara that was established long back. As per history, a Muslim man lived in the region who used to work as a boatman and he ferried people across Yamuna river. He didn't even charge money for the same. As he always used to spread the message of love, he came to be called Majnu. One day he met Guru Nanak Dev who was very impressed by him. He prophesied that Majnu's name will be mentioned in history books. And this actually later came true when a gurudwara was established here and it came to be called Majnu ka Tila. The gurudwara is not only an example of Hindu Muslim harmony but is also a revered place of worship and tourism at the spot.
How to Reach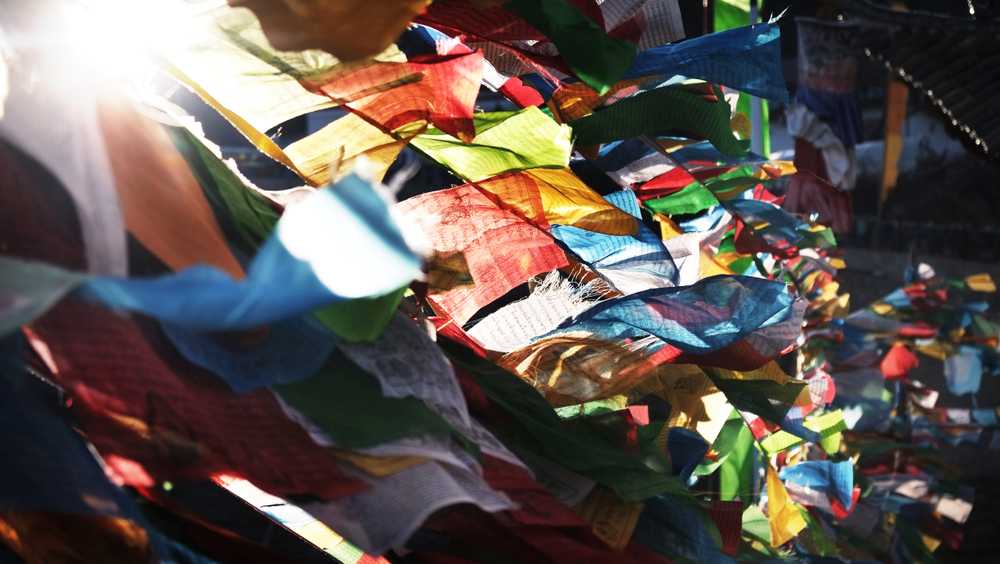 The best way to reach Majnu ka Tila is in the metro. You can take the yellow line metro to reach here. The nearest metro station is Vidhan Sabha. After you exit, you can find several shared rickshaws and autos outside that can take you to Majnu ka Tila in as much as 10 bucks.