Goa is one of the places that has been always been there on the bucket list of most of us since our teenage years. And when that trip happens, if at all, the question to choose between North Goa and South Goa is beyond just an itinerary. We all face the confusion while we plan this trip that visiting, staying and chilling in what side of Goa will be more productive and why ? There are issues like the budget, nightlife, heritage, sightseeing places and the like that concern us all. So since each side of Goa has its unique charm, we have tried to list it down for you so you can plan the most dazzling and the most informed trip for yourself.
1. Beaches
The golden beaches of Goa are the highlight of all trips. While some people like to visit and party at the flamboyant North Goa beaches that are always drizzling with fun and adventure activities, there are some who want to relax in the lap of nature in the South Goa beaches that reverberate with quiet and peace.
North Goa - Happening Nightlife and Action-Packed Beaches
The beaches in North Goa are full of party fun and most crowded and the most lively beaches in the likes of Baga, Vagator, Anjuna and Calangute can be found here. These beaches have several shacks which serve refreshments and alcohol. Besides, here you can try out the water sports, jazzy late-night parties and also street food.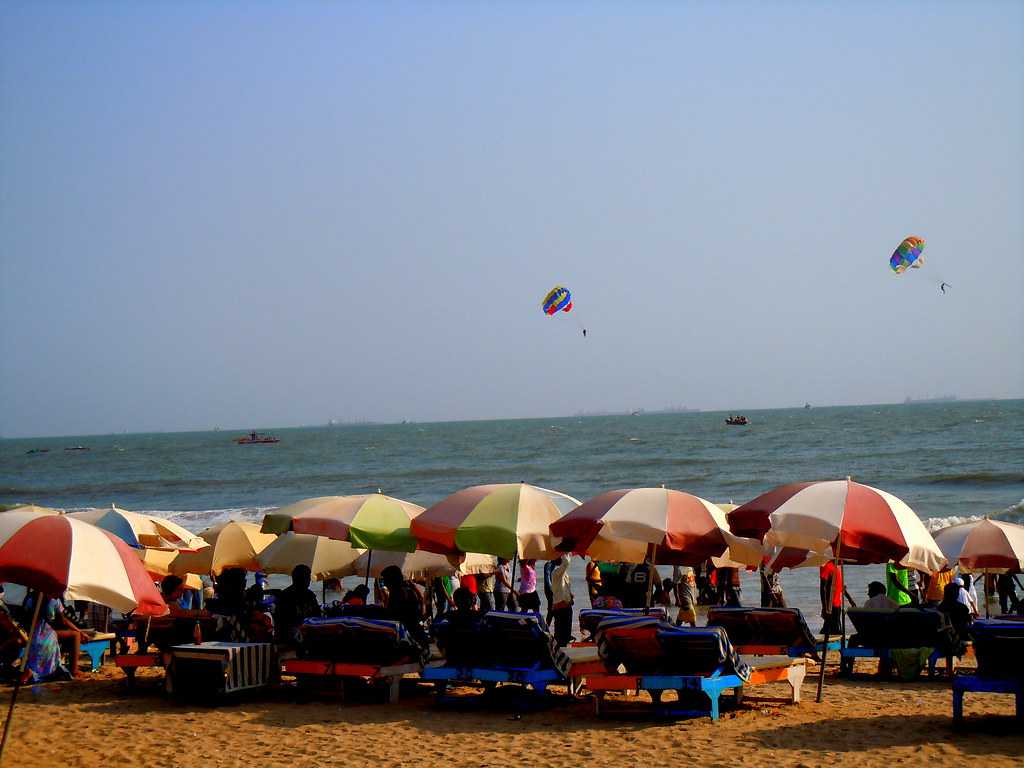 South Goa - Pristine, Soul Soothing Beaches
Unlike North Goa, the beaches in South Goa are more on the quieter side and are devoid of any shacks or markets on the beach. Boasting of utter peace, calm and serenity, these beaches are mostly visited by people looking for solitude. Besides, these are also ideal for romantic getaways or if you want to spend some quality time with your loved ones. Some of the most popular beaches in South Goa are Palolem Beach, Butterfly Beach, Majorda Beach and Tiswadi Island.
2. Heritage Places
Another thing akin to Goa aside from the dazzling beaches is its heritage places and ancient monuments. The place has a rich culture and history and it is home to several monuments that were mostly constructed by the Portuguese. All, the catholic buildings, convents and ruined forts, boast of striking architecture and old world charm. However, unlike the beaches, this time, the heritage places of North Goa are less explored than the ones present in South Goa. Have a look below.
North Goa- Beautiful Lesser Explored Attractions
North Goa has some of the most picturesque heritage monuments which are placed in even better surroundings. Since, the area is mostly known for its rabid parties and nightlife, the monuments are only bleakly crowded which can give you all the space and time for yourself to explore the places in peace. Some of the most popular places of attraction include St. Antony's Church, Church of St. Catherine, and Church of St. Lawrence etc.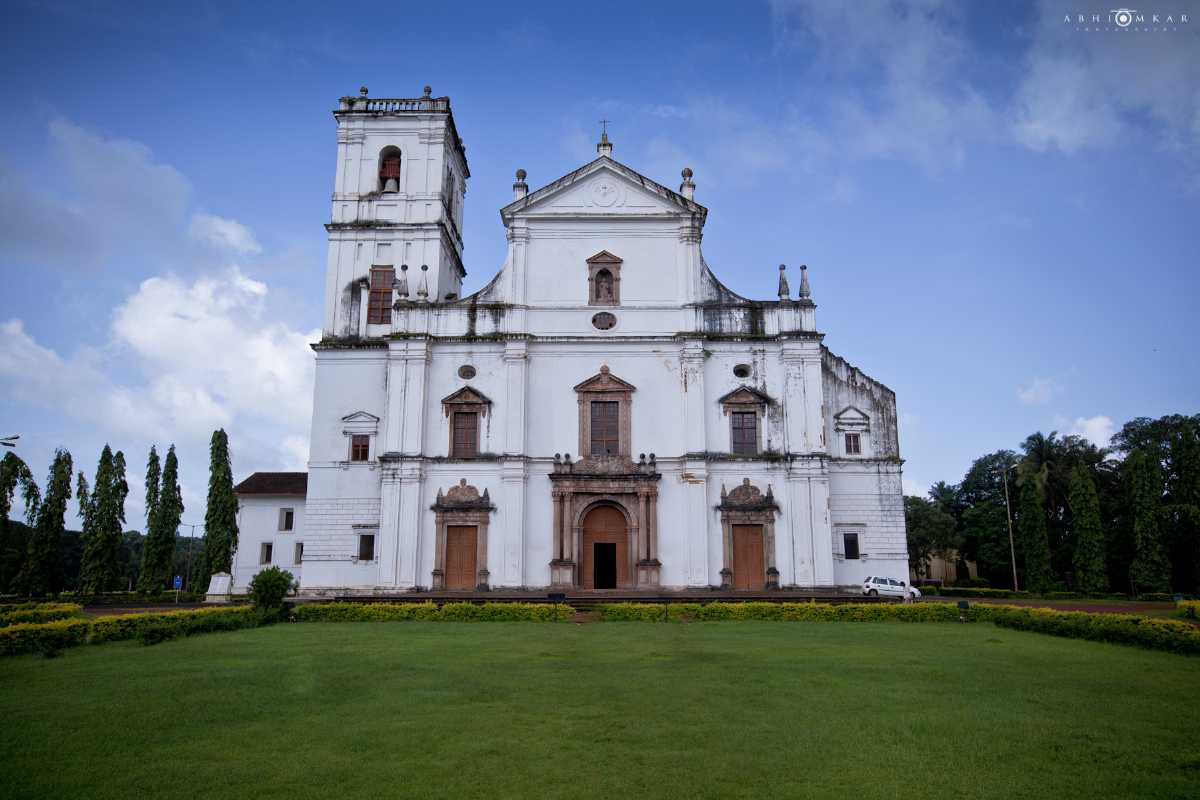 South Goa- Popular Heritage Spots
The churches in South Goa are more popular than the ones in the North. Most of them were constructed much later and they boast of striking exterior and well defined interiors with vaults and stained glass window panels. Among the top touristy heritage places to visit in South Goa are Our Lady of Hope Church, Velim Church, Rachol Seminary, and Three Kings Church etc.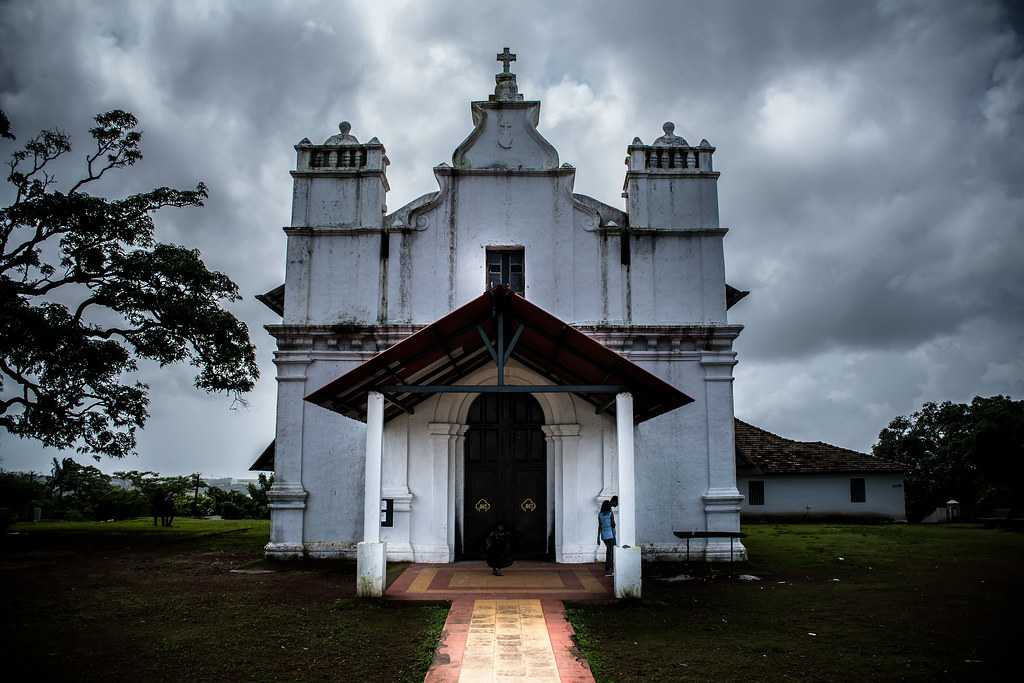 3. Shopping
When in Goa, shopping is one of the must-do activities. The markets are stylish and cheap, and sometimes have accessories and apparels that are synonymous to the culture of Goa (that we can always cherish later). While the markets in North Goa are stylish and vast, the ones in South Goa are cosier that boast of quality stuff.
North Goa- Dazzling Street Shopping Places with Budget Options
Most markets in North Goa are flea markets set on the beaches itself, that work on a makeshift basis. They operate on a daily basis i.e. they are functional on particular days of the week while you may not find them there on other days. These markets boast of all kinds of stuff- jewellery, accessories, clothes, footwear, spices, electronic gadgets, trinkets, wooden craft and more. And the goods are a mix of Tibetan, Goan, Kashmiri and other styles. Plus, the most important thing is that these products are priced at extremely reasonable prices AND you also have the option to bargain.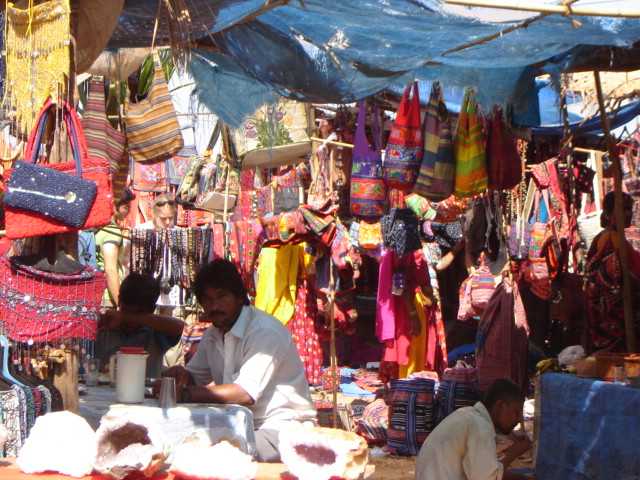 South Goa- More Exclusive Quality Products
The markets in South are more on the sophisticated side. They are all mostly permanent markets and you can visit them as per your convenience. These are also not always set on the beaches and in a regular market area. But they boast of quality products, some of which you may not find anywhere else in India. You can bargain here as well and carry home some of the best products in Goa. Some of the most popular markets in South Goa include Colem Market, Palolem Market and Caculo Market etc.
4. Cuisine
The cuisine of Goa has been influenced by a melange of culture like that of the Portuguese, Muslims and Hindus etc. and that is the most unique thing about it. So while the basic ingredient remains the same that is the sea food which is the highlight of the place, it can be prepared in a number of sauces and flavors to give it a different taste.
North Goa - Delectable Street Food
There are live shacks on the beaches of North Goa that cater to amazing delicacies. Besides, you can also find local stalls hither thither on the roads and the beaches serving street food. Aside from the regular snacks and tidbits, what you should really go for is their seafood options. Cooked in authentic flavors and fresh yield, the dishes are nothing but finger licking good. You can also try a very famous local drink feni.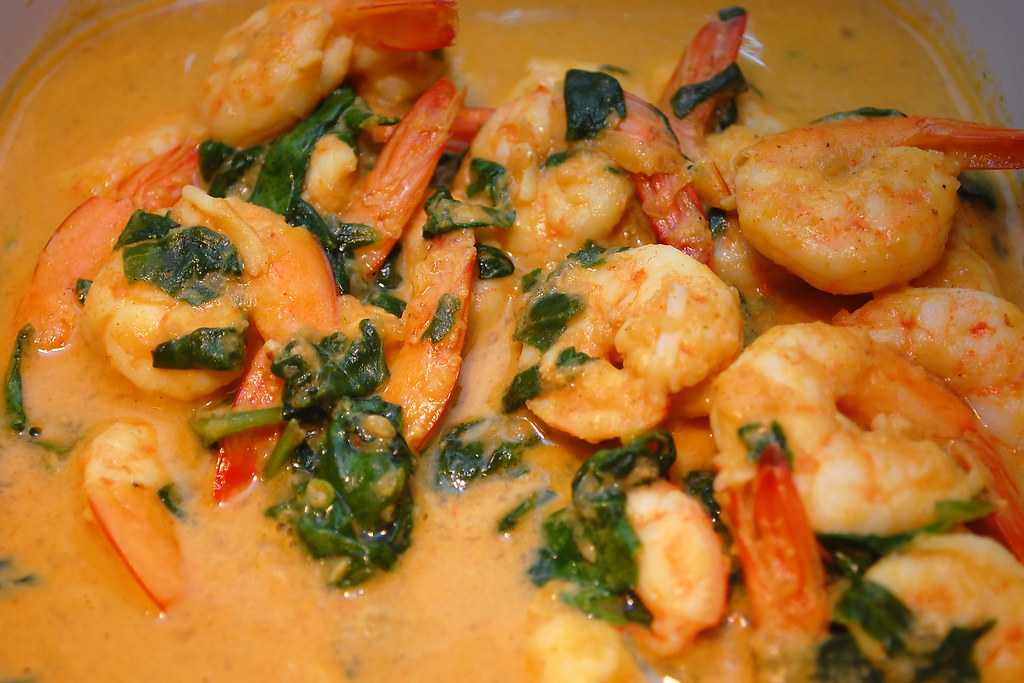 South Goa - Delicious Gourmet Treats
South Goa is known for its 'sophistication' and quality. So when in the area, you can expect nothing less than gourmet dishes, even when it comes to food. Here you will find visually pleasing dishes that will match your expectations in taste as well. From scrumptious dishes served with beautiful dressing, you can also find over the top drinks that you will always relish.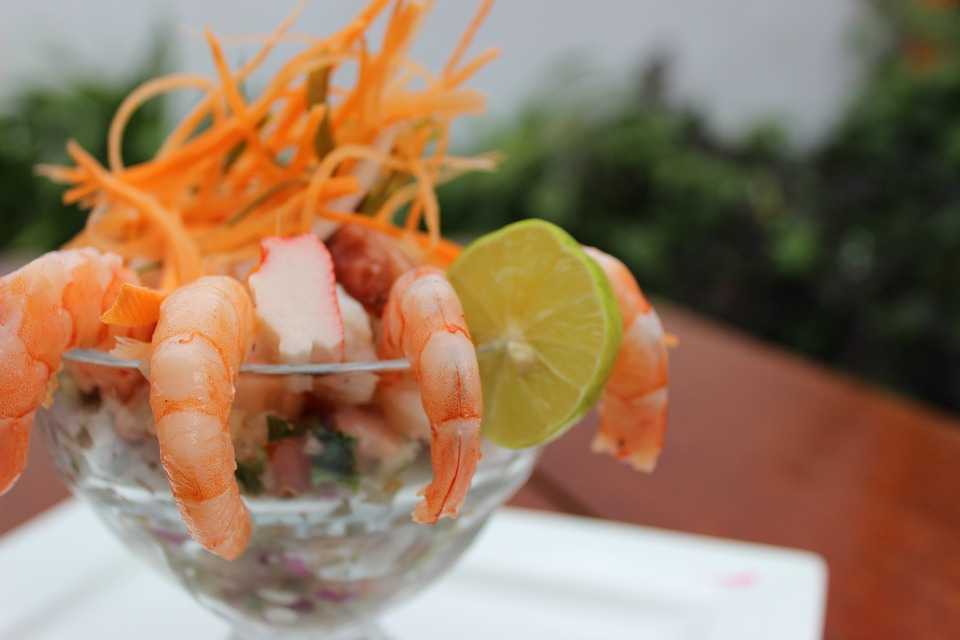 5. Nightlife
How can we write about Goa and not talk about its raging nightlife? It is the most happening places when it comes to partying and having unrestrained fun. You can all sorts of parties here in Goa- beachside parties, clubbing, pubs, indoors, full- moon parties, neon parties, pool parties and the like.
North Goa- Party Animal Paradise
North Goa is known for its exuberant parties. Especially beaches like Baga, Anjuna and Calangute host all night long parties which only end at sunrise. With free flowing booze and snacks, and a blaring music system, these parties are to die for, especially if you are a party animal. Other than that, there are also clubs, pubs and elite lounges where you can go to hit the disco, flashy lights and the groovy dance floors. Some of the most popular clubs include Tito's, Mamo's and Cabana.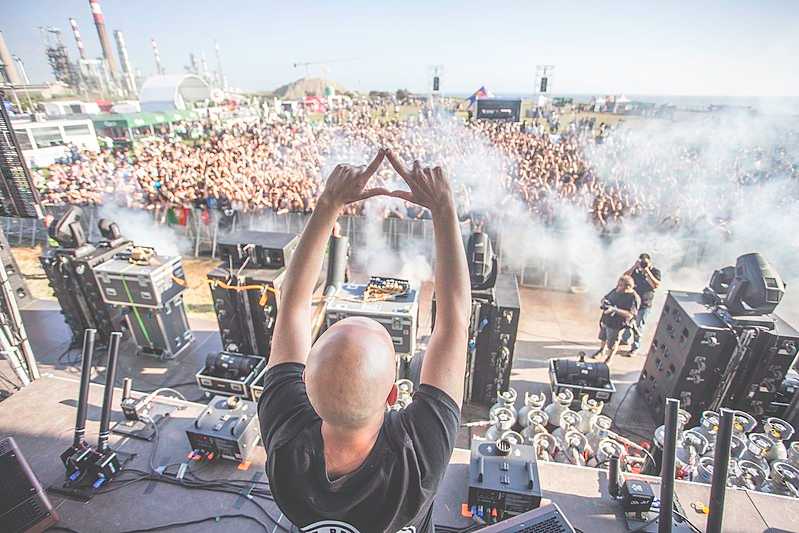 South Goa- Lounges, Discos and Clubs
South Goa is more of a lounge place. Here you will rarely find people partying in the open or out on the beaches. However, there are several lit clubs, pubs and indoor party places where you can visit to shake a leg, drink a beer and to have a good time all in all. Among the best party places to visit in South Goa are Leopard Valley, Silent Noise Club, Johny's Cool and Liquid Lounge etc.
6. Sightseeing
We all have seen the forts and sanctuaries of Goa in several Bollywood films. And we have all wished to relive the moments from them, especially Dil Chahta Hai. And how? In terms of sightseeing, North Goa and South Goa are equally enticing. Boating of a plethora of attractions in and around like the forts, wildlife sanctuaries, museums etc., there are also several sunset points that are sure to take your breath away.
North Goa - Of Ruined Forts, Sanctuaries and Woods 
Among the top picks in North Goa are the forts of Aguada and Chapora. These are also shown in most of the films where the rugged walls overlook the pearly sea. If you are done exploring forts, you can visit the sanctuaries like Bondla Wildlife Sanctuary, Mhadei Wildlife Sanctuary and the like.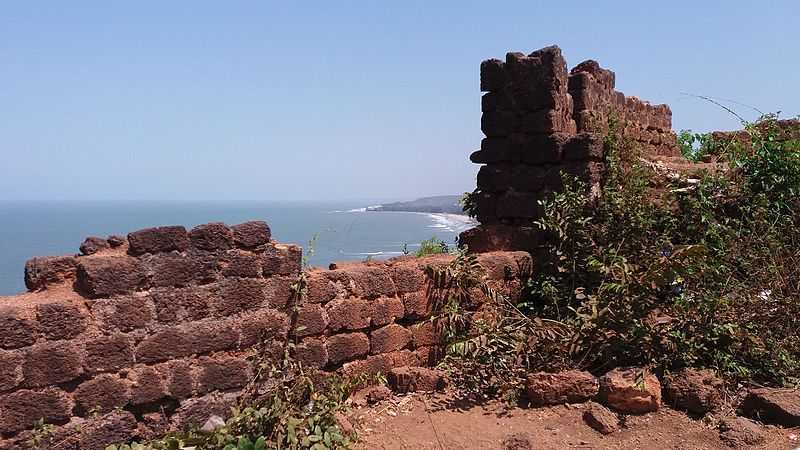 South Goa - Of Peaceful Sunsets and Solitude
The attractions in South Goa are mostly on the peaceful side. The forts are less crowded and although very scenic, they are mostly in ruins like the Cabo de Rama Fort. However, it has got plenty of places and sunset stations where you can go to enjoy a peaceful evening. Besides, there are also several museums that you can explore as well.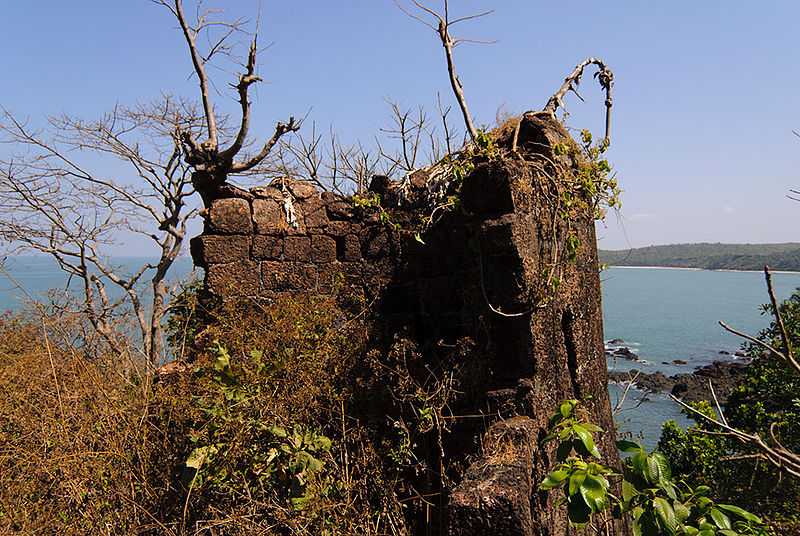 7. Casinos
The casino culture is by far the most flourishing in Goa in the country. It is a great way to 'try your luck'. It is also considered one of the most thrilling activities which gives you a high adrenaline rush. Have a look at the casinos of North Goa and South Goa.
North Goa - Luck on the Cruises
The culture of the casinos was started mostly in North Goa where the gambling was done on large cruises that were set afloat on the waters. And while the culture still continues, there have been several changes incorporated in the cruises. Now you can find gaming zones, arcades, and pubs and bars inside the casino cruises itself. You can visit the Casino Palms, Casino Carnival and CrownCasino etc. to have a premium experience.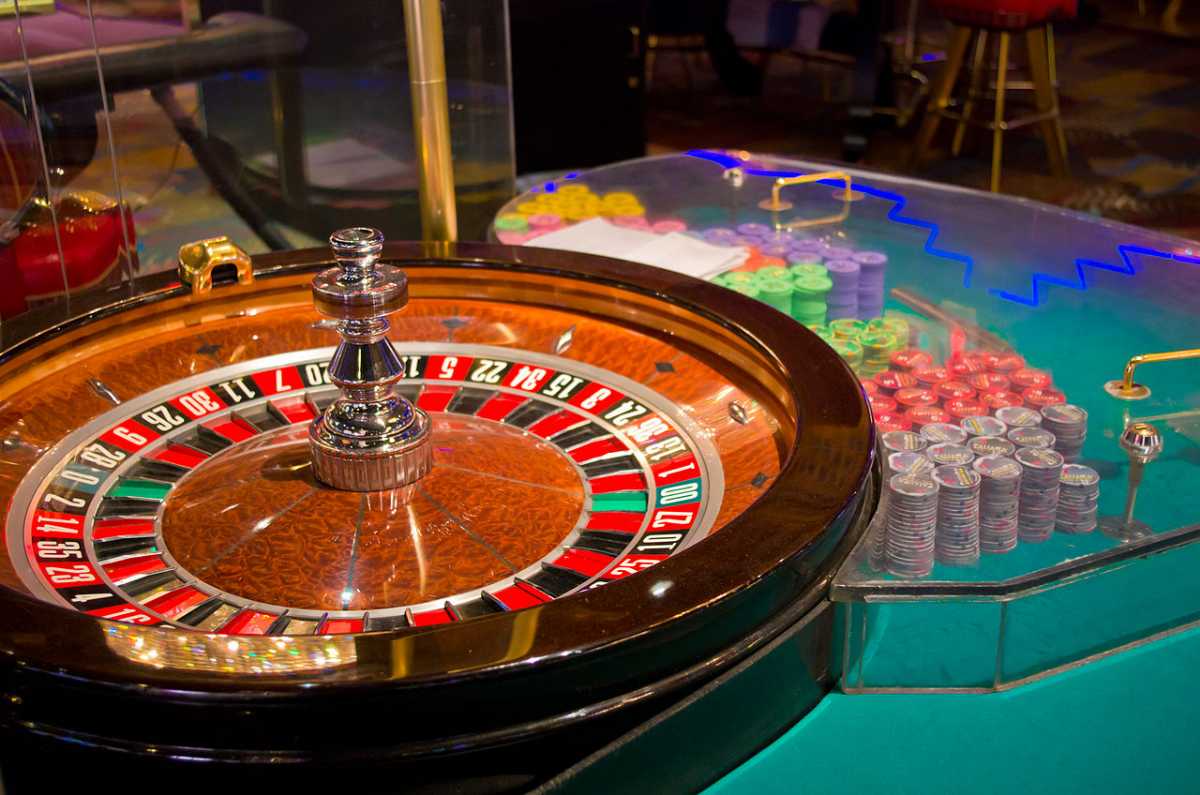 South Goa - Of Luxury and Class
Again the casinos in South Goa are mostly very luxuriant and posh. You can indulge in a game of blackjack or rummy while enjoying amazing music from the live DJs. Among the most popular casinos in South Goa are Casino Pearl, Casino Pride and The Zuri White Sands etc.
8. Stay Options
Finding lodging and accommodation is not a big problem in Goa. But then again, depending on your budget and requirements, we can help you find a good dead. While North Goa has reasonable options, South Goa is again more about luxury. Read on below to find it out yourself.
North Goa - Of Resorts, Home Stays and Hostels
In North Goa, you can find all sorts of hotels and accommodation. From hostels, dormitories and sharing rooms, everything is available here. And in budget! If you have a slightly better budget, you can look for homestays and apartments that can be rented out for a group of people. Although these are comparatively more expensive than the hostels yet they can prove really cheap if you are travelling with a group. Other than this, there are also resorts where you can reserve a room. These resorts vary in prices depending upon your needs, requirements and budget. While most of these are located on the popular beaches with a gorgeous beachside view, some of these are also exclusive which have a private beach of their own. You can pick and choose depending on how much you are willing to splurge.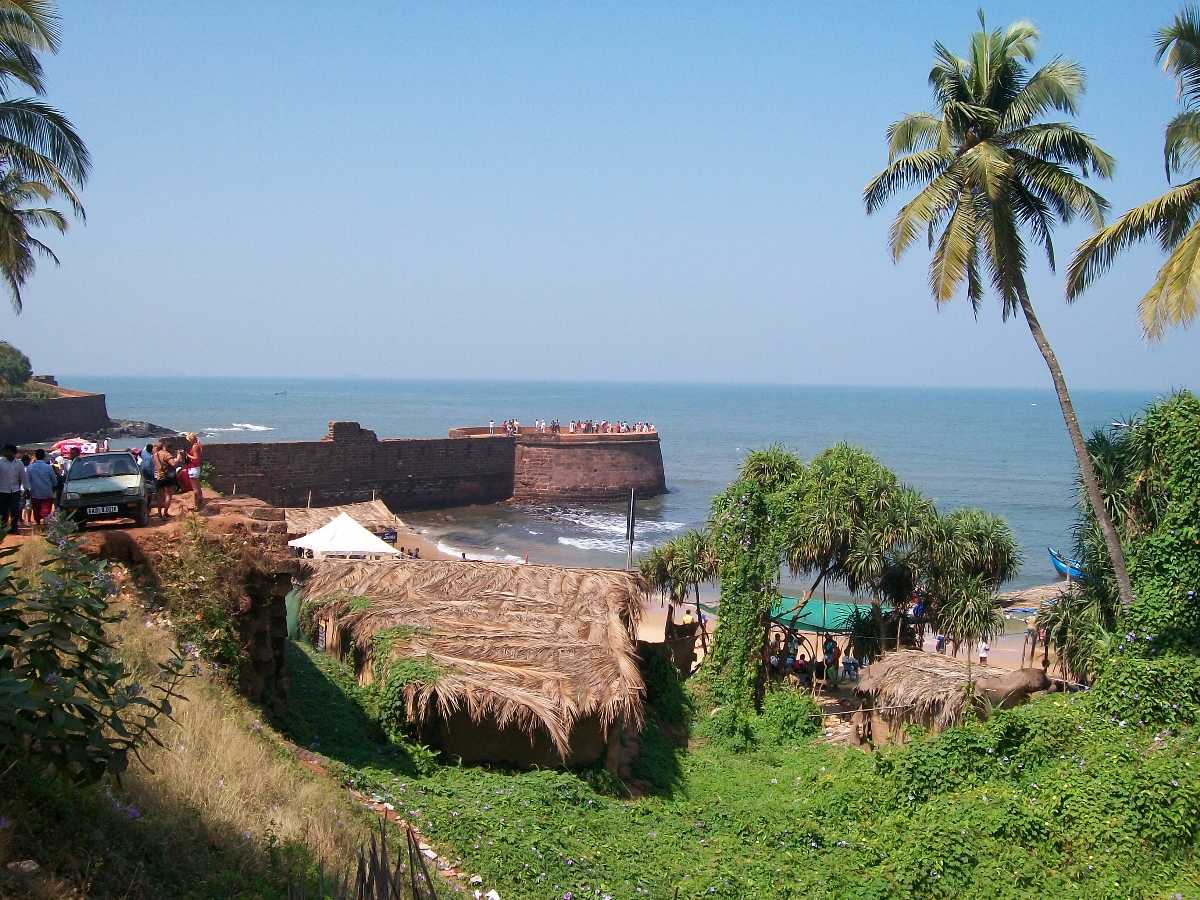 South Goa - Plush Hotels and Lavish Resorts
South Goa is all about fancy hotels and five-star resorts. Here, it is difficult to find something low budget. It is for the people who do not want to compromise on luxury. The hotels are facilitated with a jacuzzi, spa and other luxe facilities. Among the top picks are The HQ, The Nest and BeachHutBooking etc. Although one thing that is really good about these hotels in South Goa is that they are located away from the crowd and chaos and provide the most serene and pristine ambience required to unwind and relax.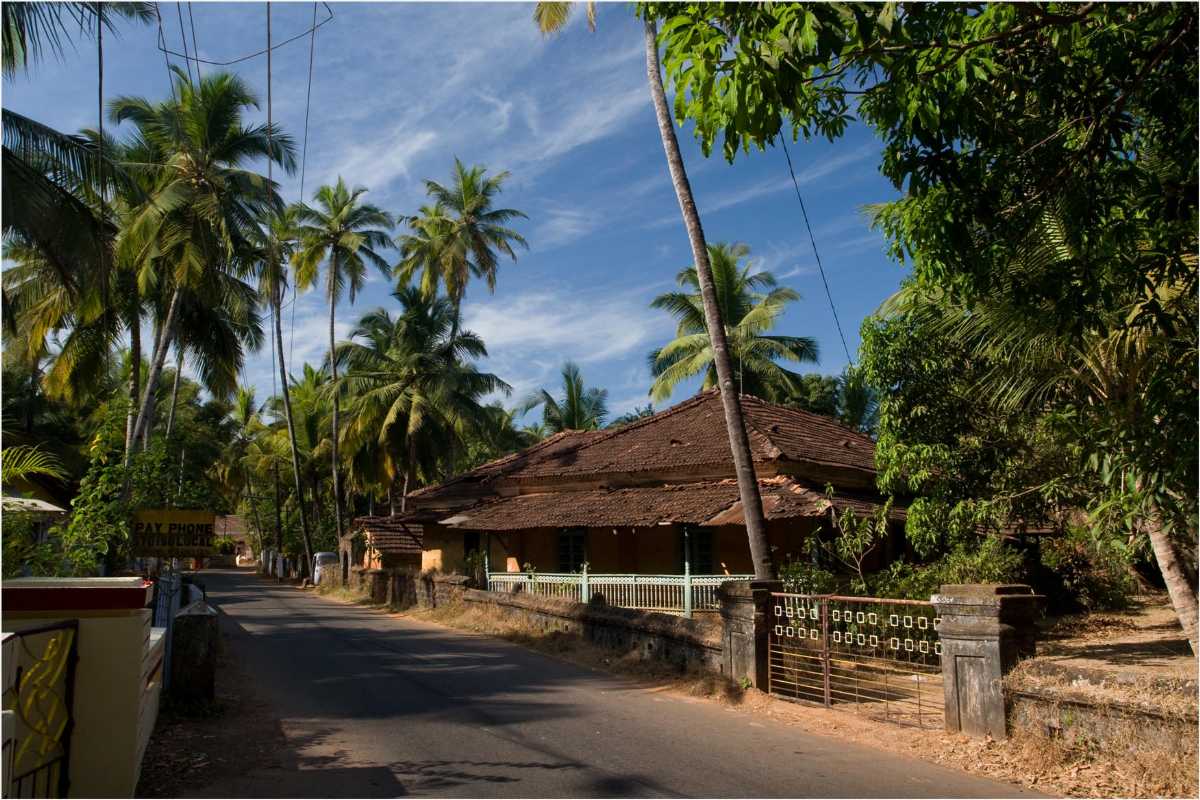 So, now you can make an elaborate list of reasons which part of Goa interests you the most and why. Besides, visiting North Goa or South Goa is secondary. But booking your tickets and planning a trip is mandatory. So what are you waiting for ? Book your tickets and visit the beach haven asap!