Goa is India's much-loved beach destination. Be it stag or family, everyone wants a vacation in Goa. The pristine beaches, water sports, cruise rides, the church tours, nightlife and nature's serenity makes it so attractive and difficult to resist. If you're wondering how you're to fit all of this in just 48 hours, then here's an itinerary that will cover most of Goa's attractions.
Day 1
Morning:
Visit Baga Beach in the morning to enjoy a Serene Walk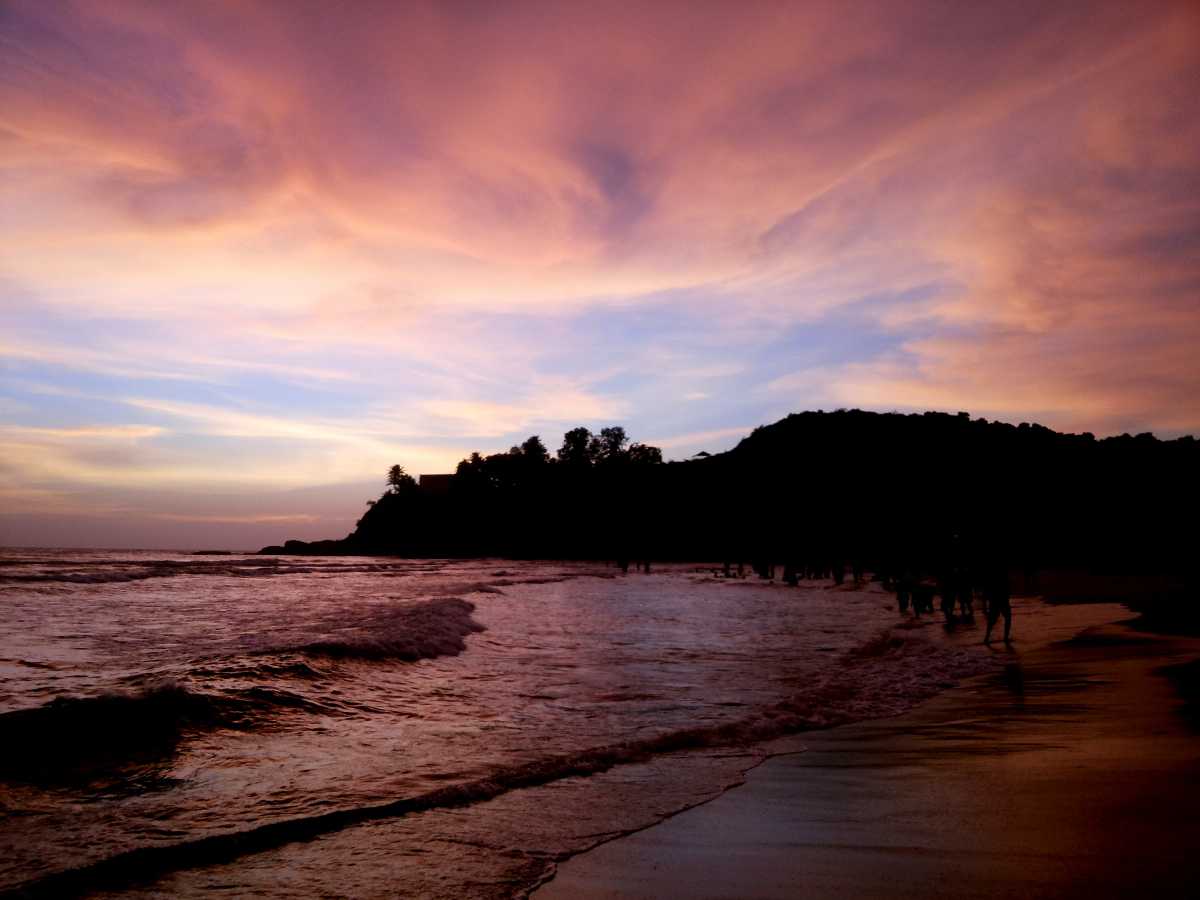 Goa's most visited beach is indeed one of the best beaches. It is the most tranquil and enjoyable in the morning if you like some isolation. You can soak your feet in the golden sands and enjoy the enchanting sunrise at the horizon. The beauty of the beach is definitely a sight to behold. You can catch people indulging in some morning yoga and exercises in the open fresh air. You can take a quick jog to gear up for the day that lies ahead. It sure is a beautiful place to take a walk.
A hearty breakfast at Infantaria!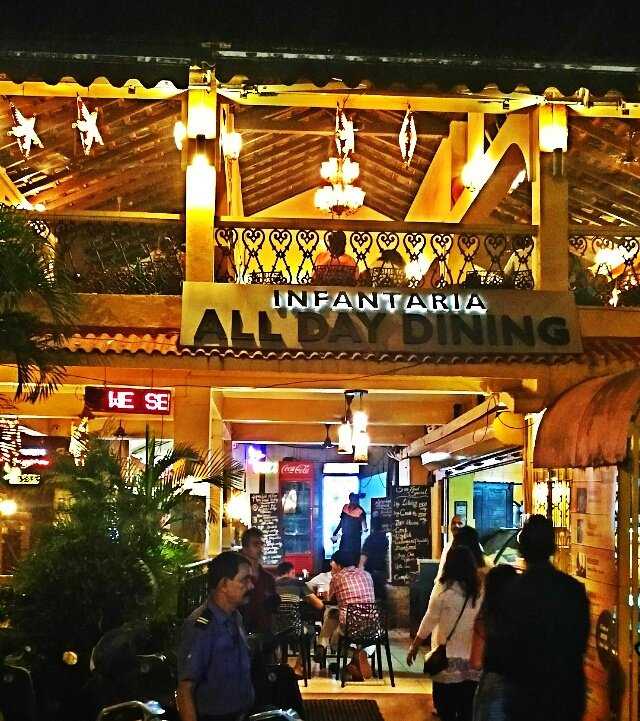 Of course, you need to break your early morning hunger pangs after the refreshing walk. The best option for breakfast at Baga Beach is Infantaria. It's the most attractive dining space in Baga-Calangute Beach stretch. It's lively and peppy. It is also one of the best bakery options at the beach. You get a spread of a variety of cuisines here to pick from. It has a very cool vibe with a chill ambiance. People who've been to Infantaria often revisit this cafe for at least one meal during their stay.

Address: 5/181, Opp Ticlo Resort, Calangute - Baga Road, Calangute, Goa 403516
Recommended dishes: Pasta, Coffee, Croissant, English Breakfast, Pasta, Apple Pie.
Cost for two: INR 800
Afternoon:
Spend the Afternoon Indulging in Water Sports at Calangute Beach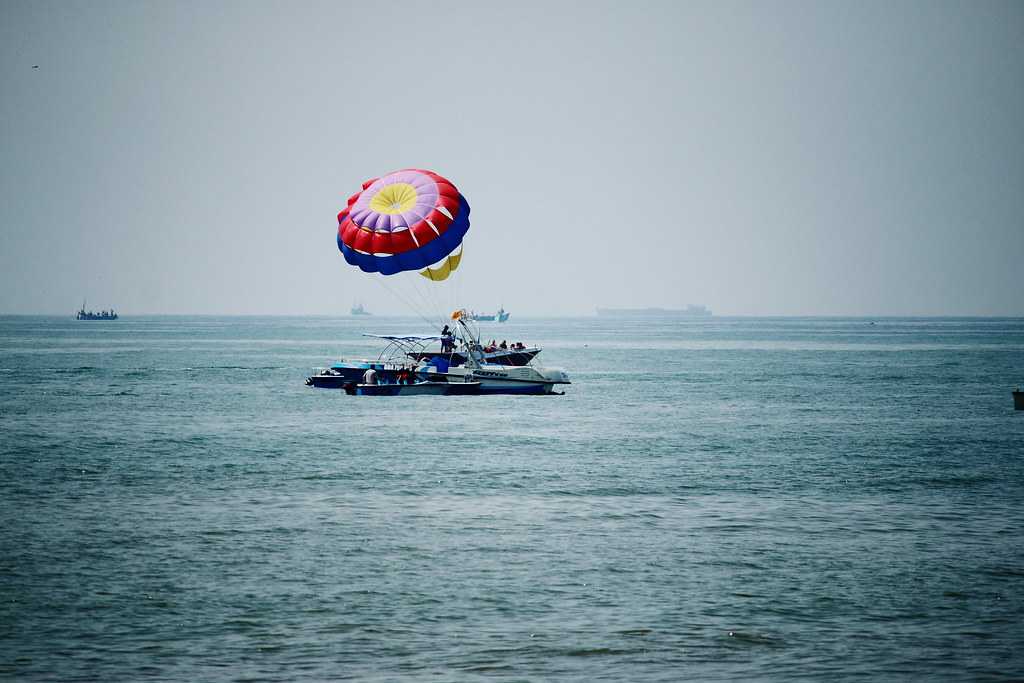 The main attractions at the Calangute beach that steal the attention of the tourists are the water sports. You come to Goa and you don't try your hand at a water sport means that you're missing out on Goa's major activities. There are water sports like kayaking, sailing, wind-surfing, water snorkeling, water-skiing, fishing, and Dolphin watching. The local responsible for these activities will guide you through. They are safe and reliable who have been doing this for years so you rest assured. Take the experience of these exhilarating activities without fail.
Indulge in Local Goan food at Brittos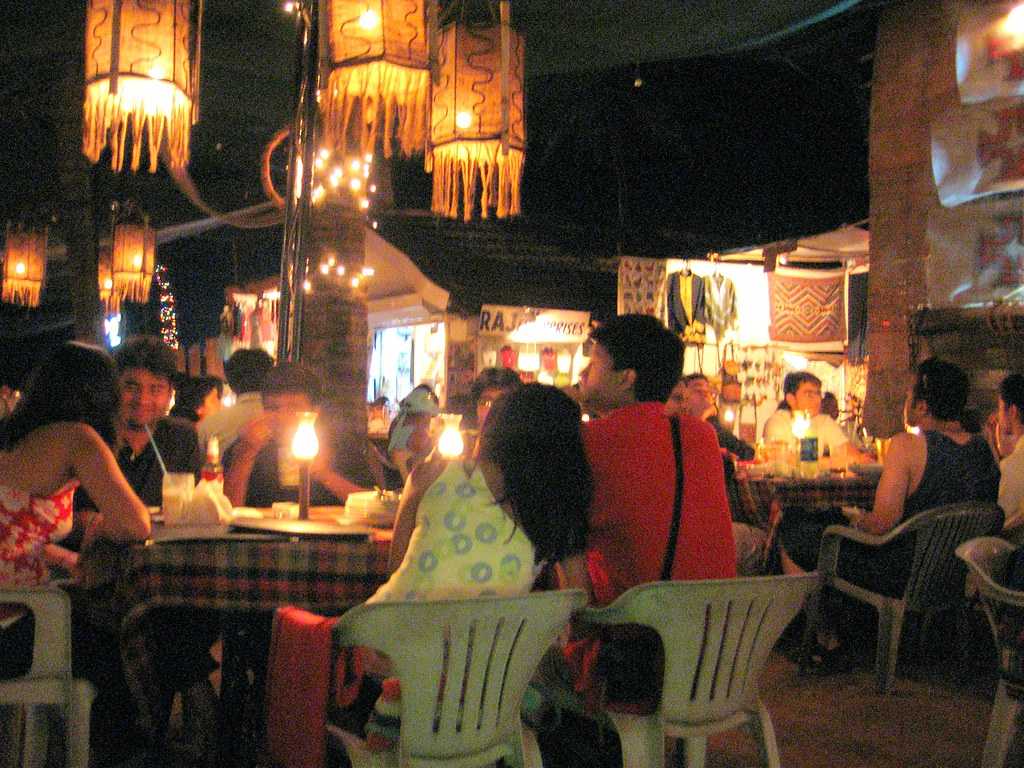 Brittos is nothing but a foodies pilgrimage wherein you get an avid selection of Goan delicacies. It is a hub during luncheon hours during peak times. The atmosphere is mesmerizing and the restaurant is housed with a very mixed crowd. It is flanked by a lot of foreigners too. The seafood is exquisite and a must-try. The wall graffiti, the unique cocktails and the live section of sea-food make it a super attractive dining space.
Address: House No.7, 171, Calangute - Baga Road, Saunta Vaddo, Baga, Goa 403516
Recommended dishes and drinks: Seafood Platter, Fish, Pasta, Smoothies, Cocktails, and Mocktails.
Cost for two: INR 1400
Evening:
Visit Chapora Fort to Soak in the Sunset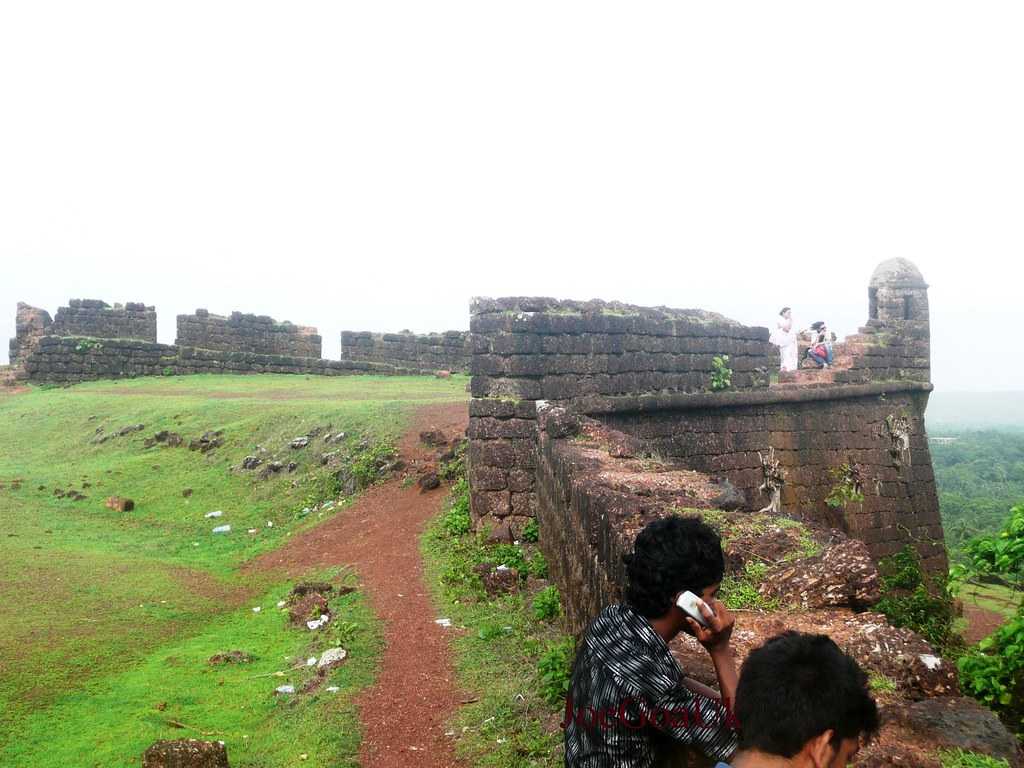 Chapora Fort is an evening haunt for tourists and is a pretty popular chilling spot. The Bollywood film 'Dil Chahta hai' was shot here, hence its popularity. It overlooks the Chapora river. The best time to visit is undoubtedly in the evenings because one gets a splendid view of the sunset like nowhere else in Goa. When you see the sky being painted into deeper shades of the night, and the river reflecting the vivid colors, the view is spectacular and unmissable.
Timings: Open 24/7
No entry fee
End your First Day with Dinner at Mambo or Dance the Night Away at Tito's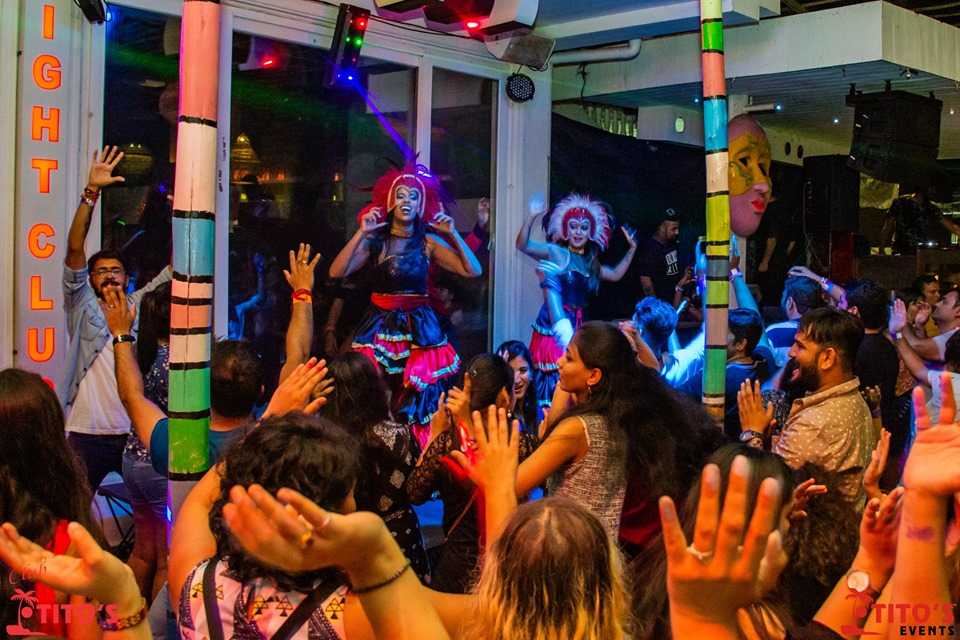 Tito's and Mombo's is Goa's much-loved sundowner spot. It is actually the best night club. You can have a chill dinner session at Mambos with a beachfront view in great company. It's has a very neon vibe around and the food is great, too. The eclectic music played here have the visitors grooving and moving.
Address: Tito's Lane, Saunta Vaddo, Baga Calangute, Goa 403516 India
Recommended drinks and dishes: Cocktails, Pizzas, Garlic Bread, Beer
Cost for two: INR 1,500
If you don't want to miss out on a great dance session, then Tito's will offer a great floor to dance to your heart's content. They have international DJ artists who sure won't let you down. It is an open-air lounge encircling a closed dance area so it's definitely the best party experience in town.
Address: Tito's Lane, Saunta Vaddo, Baga Calangute, Goa 403516 India
Recommended drinks and dishes: Cocktails, Pizzas, Pasta, Seafood, Fish, sandwich, Tandoori chicken.
Cost for two: INR 1,500
Day 2
Morning:
Get up Early and Beach Hop in North Goa - Anjuna, Candolim and Morjim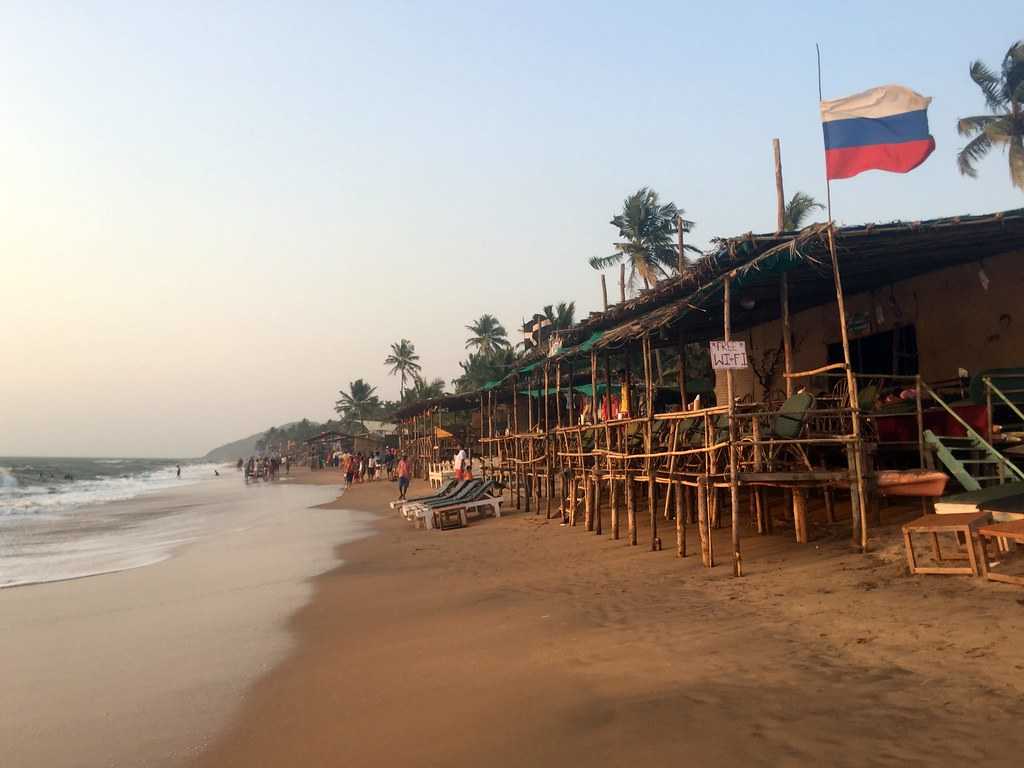 If you want to experience sun, sand, and sea at its best, take a beach-hopping tour in North Goa. The pristine beaches, the refreshing atmosphere, the wind in your hair and the ebb and flow of the sea will make you truly feel alive. Make a little effort, be an early riser to hop to the beaches at a prime hour. The pristine beaches will satiate your love for beaches for sure.
Eat Delicious Breakfast at Artjuna in Anjuna Beach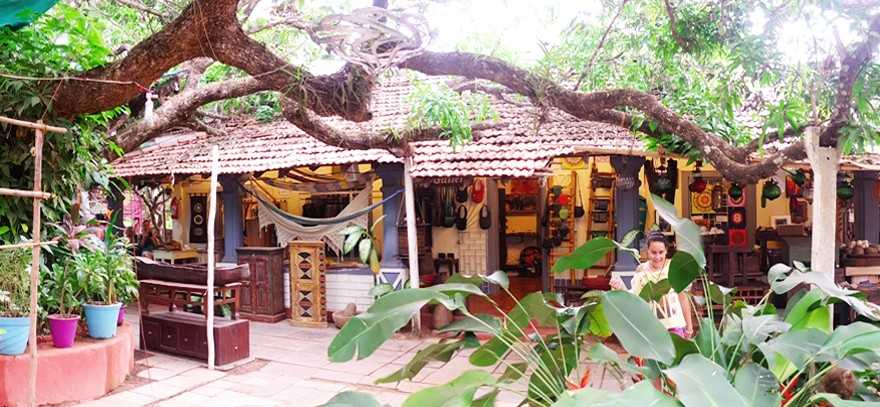 Of course, beach hopping will get you hungry so stop at Artjuna, located in the heart of Anjuna beach is a highly recommended breakfast spot of Goa. The rustic and quaint cafe is much more than food. They have artifacts, souvenirs, books, furniture, and traditional Goan weaves for tourists. You can walk down the alley that leads to the cafe whilst window shopping too. The place makes one feel like breakfast in a forest area bearing a canopy shade with trees on the overhead.
Address: 940, Market Rd, Monteiro Vaddo, Anjuna, Goa 403509
Recommended drinks and dishes: Coffee, healthy breakfast, pancakes, sandwiches, salads, waffles, Shakshuka
Cost for two: INR 800
Afternoon:
Put On Your Tourist Hats for Some Sightseeing - Fort Aguada, Basilica of Bom Jesus, Panjim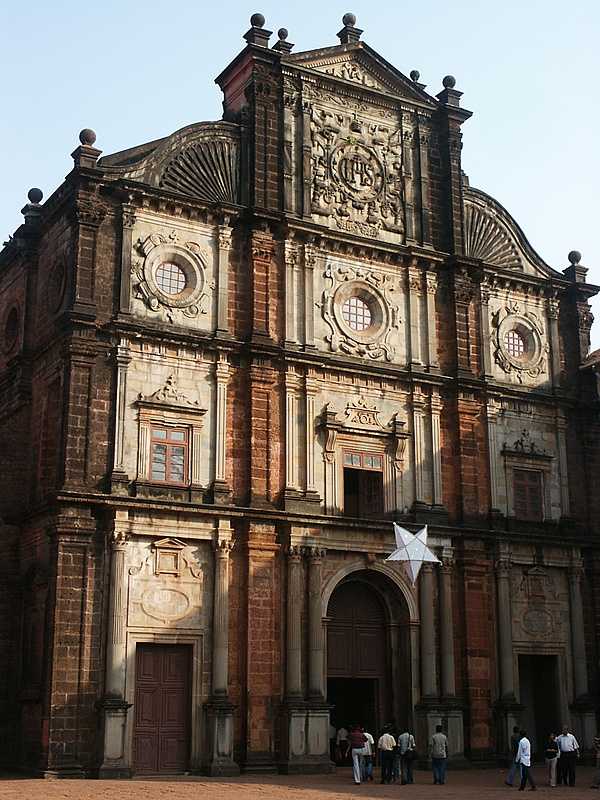 Goa isn't only about beaches but also other attractions and heritage. If you want a taste of Portuguese culture, head to Fort Aguada. Overlooking the endless waters, the fort stands tall as a testimony to the glory of the Portuguese empire. It is flanked by tourists all around the year and is a popular spot. History aficionados will love the place.
Visiting time- 9:30 AM to 6:00 PM (All the days of the week)
No Entry Fee
Basilica of Bom Jesus is again a unique spot that deserves a visit. It has exemplary baroque architecture and is Goa's oldest church. It is a UNESCO world heritage site with cultural and religious significance. Even though it is around 400 years old, the remains are kept in good condition.
Visiting time- 09:00 AM - 06:30 PM except Sunday, on Sunday - 10:30 AM - 06:30 PM
No Entry Fee
Indulge in Indian Cuisine for Lunch at Chulha in Panjim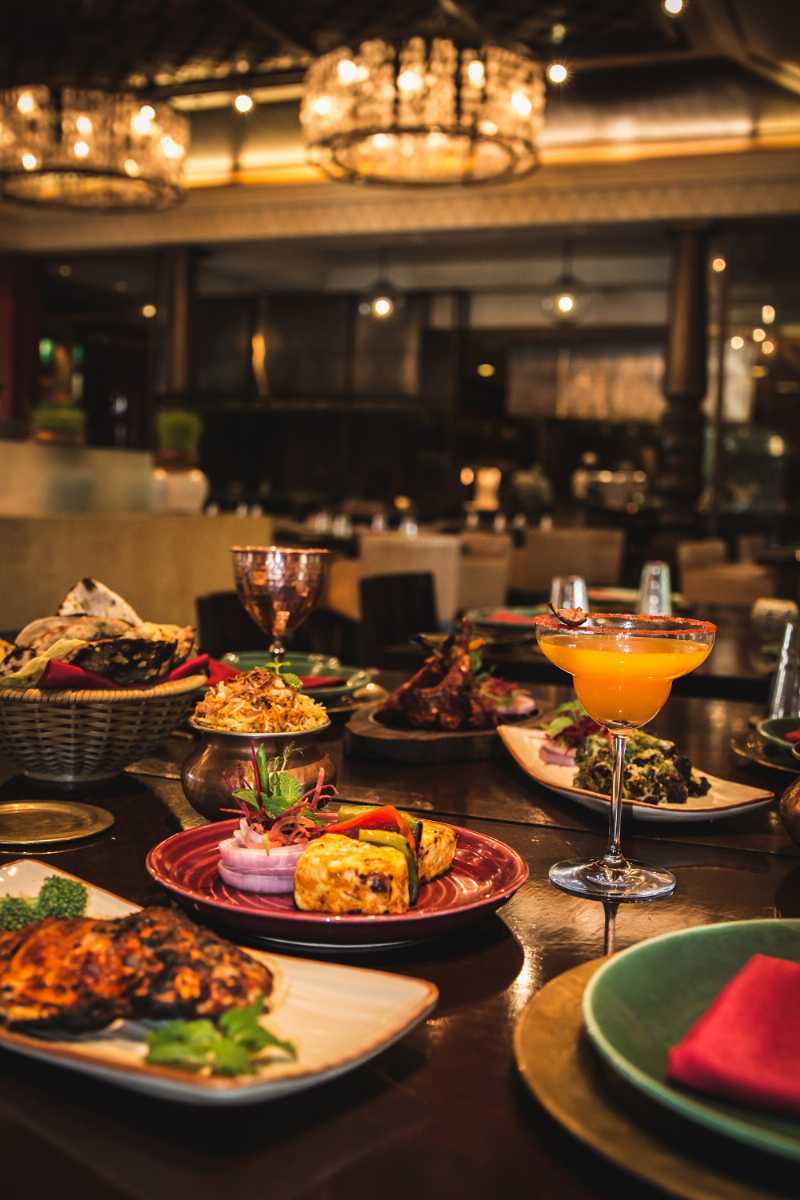 Enjoy a royal feast at Chulha at Grand Hyatt in Goa after visiting the tourist sites. It has a great ambiance for a family lunch or a date, either way, it's a great spot. The place has delicious and irresistible food. The vibe, the crowd, and the service are on spot.
Address: Grand Hyatt Goa, First Floor, P.O. Goa University, Beach, near Bambolim, Bambolim, Goa 403206
Recommended drinks and dishes: Tikka, Paratha, Laal Maans, Papdi Chaat, Sev Puri
Cost for two: INR 2500
Evening:
Take a High-Tea Cruise in the Evening at Panjim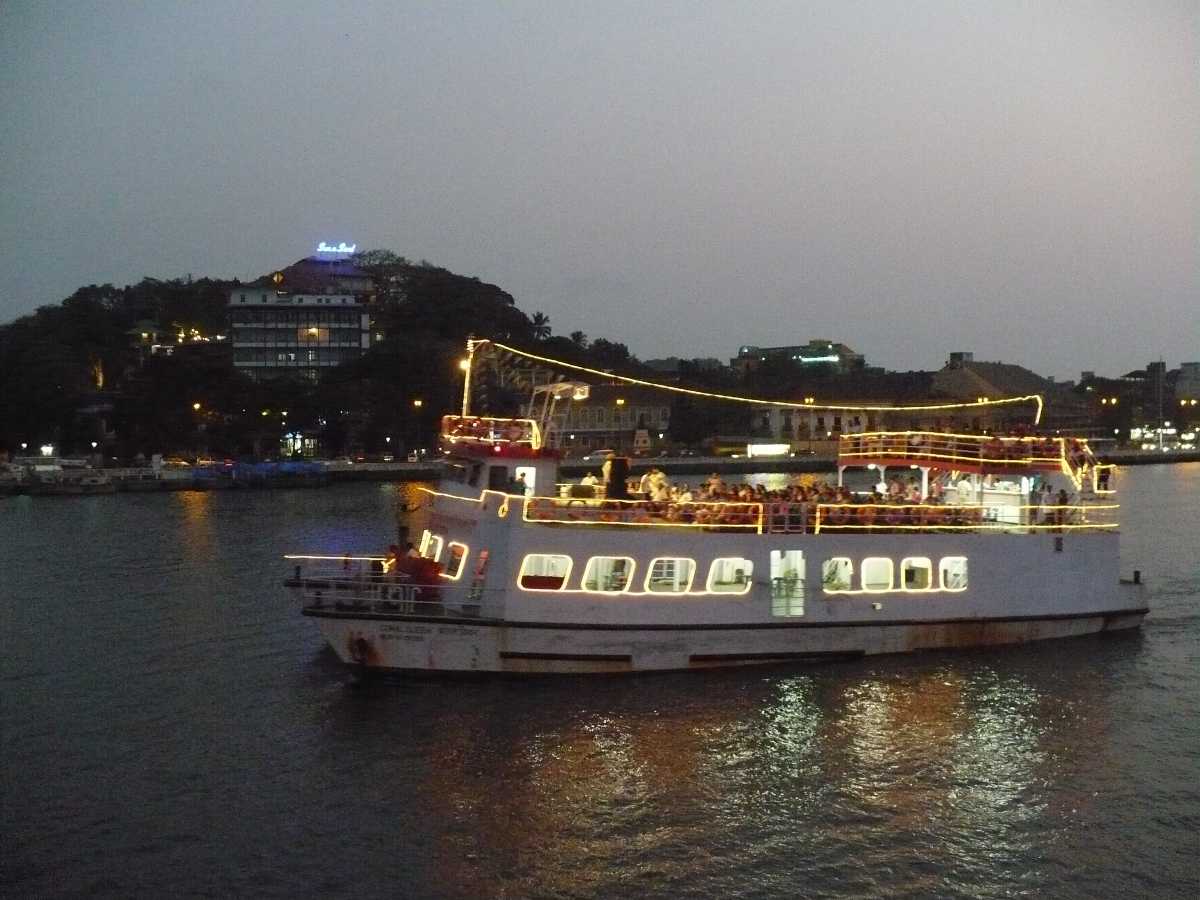 Coming to Goa and not experiencing a cruise is impossible. The attractive and vibrant cruise with a hi-tea spread and melodious music is just the perfect evening you can dream of here. Cruise is an unparalleled experience. The view of Goa from the cruise is picturesque.
Address: Captain of Ports Jetty, Near Maharaja Casino, Panjim
Timings: High-Tea Cruise (5:00 PM - 7:00 PM)
Hi-Tea packs- Regular, Superior and Premium Hi-Tea packs. (Each pack includes liquor and snacks/buffet, depending on the pack you opt for)
End your Trip with a Party Blast at Club Cabana in Calangute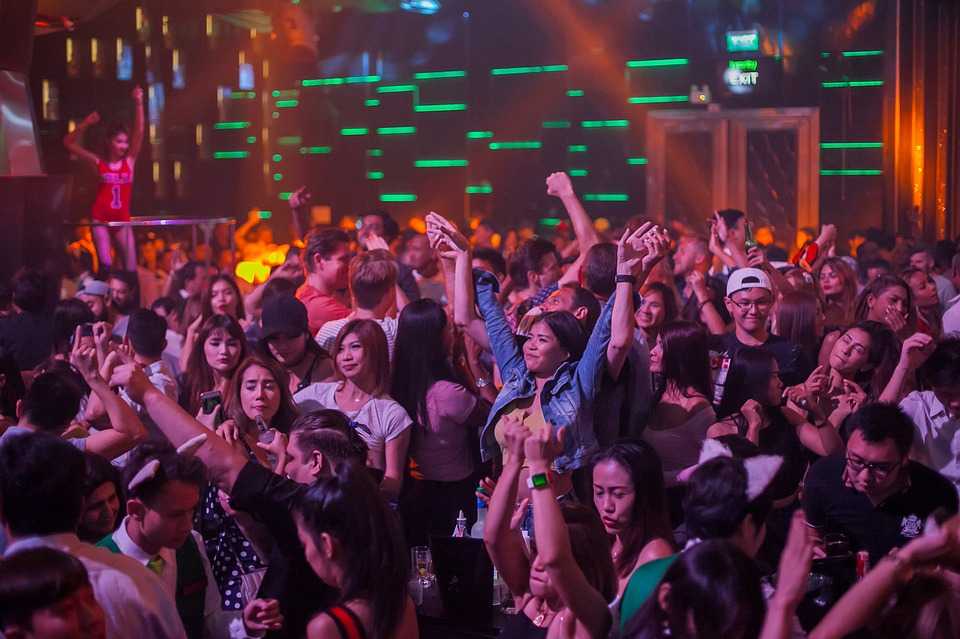 This neon-lit club will give you an experience like never before. Enjoy the very hippie vibe with a neon-lit atmosphere and dance along to the tunes of some great beats by renowned DJ's. The setting of the club will attract you the most. You can dance under the starlit sky amidst the treetops. It is also a very high-end place to party and you can spot celebrities here too.
Address: Arpora Hill, Near Marinha Dourada Hotel, Anjuna Road, Arpora, Goa 403518
Recommended drinks and dishes: Pizza, Chicken Tikka, Beers, Cocktails, French fries.
Cost for two: INR 2,500
So when you're here for just 48 hours, here's the list of places that you must visit. Don't miss out on these!
When are you taking this 48 hour trip to Goa? Let us know in the comments below.