From the verdant gradients to the ancient temples, from the rivers filled with trouts to the monasteries dedicated to Buddhist ideology –the Bumthang Cultural Trek lets you enjoy the countryside vibe of this cultural heartland in the land of happiness. Bumthang is dubbed as the 'Little Switzerland' which is famous for Swiss cheese production. As you embark on the trek or explore the surroundings, you can enjoy festivals like Jambay Lhakhang Tsechu and Kurje Lhakhang Tsechu if you plan the dates accordingly. Also, you will get religious fervour from the Lhakhangs (monasteries) and Mebar Tsho or the holy 'burning' lake with myths surrounding it.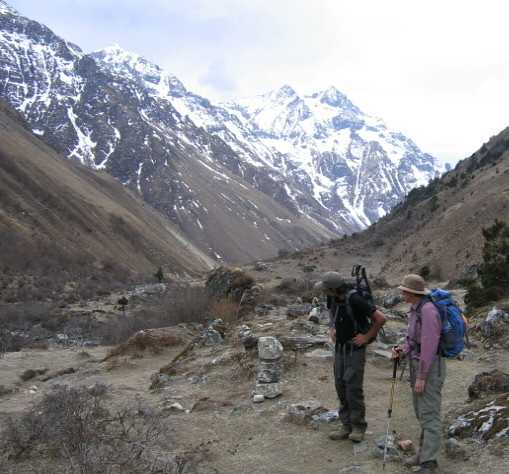 Duration: Trek for three days, i.e. 5-6 hours per day. The total length can be 11-14 days approximately with a full itinerary before and after the trek.

Elevation: Phephe La lies at the maximum altitude of 3,353 meters. Minimum height is 1,200 meters, and the average elevation lies at around 3,120 meters. Campsites are located below 3,100 meters altitude.

Total Distance: The 3-day trekking distance is approximately 44 kilometres, i.e. you have to cover around 15 kilometres daily.

Difficulty Level: Moderate to easy. The 500 meters ascent to the Phephe La might be a bit challenging.

Best Time To Trek: March through May (Spring) to enjoy the Rhododendron bloom and September through November (Autumn) to enjoy the sunny weather with a comfortable nip in the air. June-August and December-February are the off-seasons, and although you would not find crowd, there is no guarantee for favourable weather as summer monsoon rains often occur in the evening and even all day long sometimes while winter snowfall is unpredictable enough to make the weather extraordinarily chilly and the route challenging.

Starting Point: The most convenient and easily accessible starting point is the Paro International Airport because the tour operators in almost all cases arrange the itinerary starting with pick up from the airport.

How To Reach: Paro International Airport is well connected with Kathmandu, Bagdogra, Kolkata and other international airports with direct and 1-stop flights. Take a flight to Paro, and then you will be provided with a private bus, car or taxi according to the size of the group by the tour operator.
Trekking Trail Details –Itinerary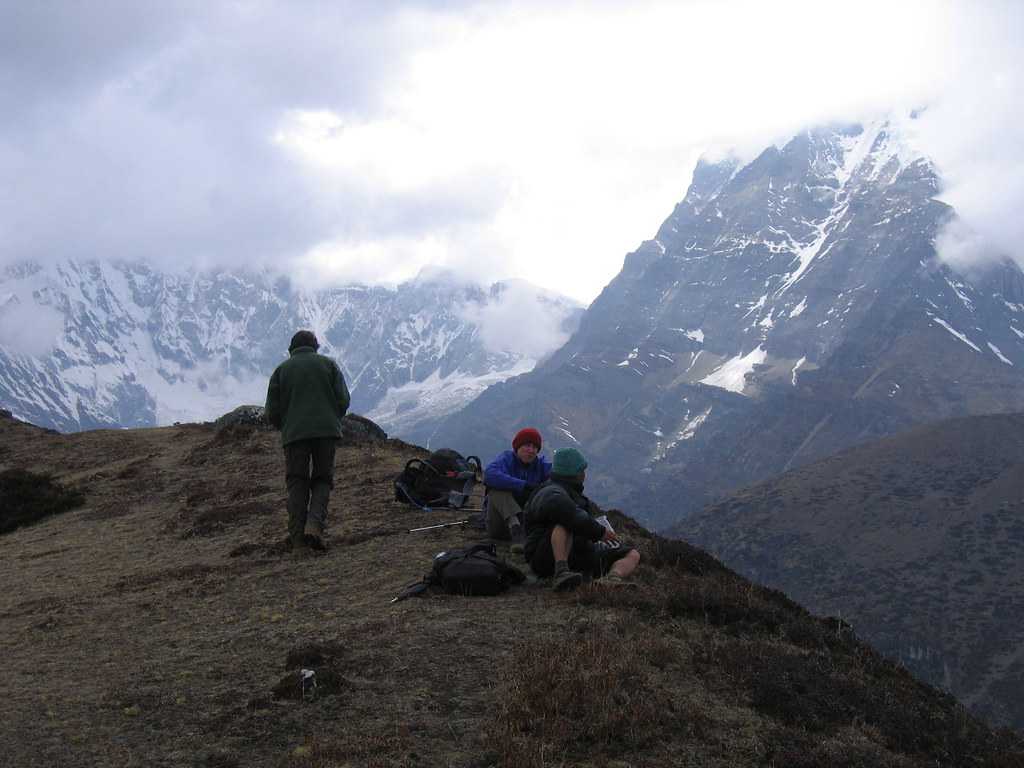 Starting from Choekhor valley, the trail passes through the low reaches before connecting the Phephe La in Tang valley and ends near Ogyencholing Museum. To trek above the altitude of 3,500 meters, acclimatization is necessary. Along the trek, the guide will take care of your food and refreshments from any tea house or lodge or prepare at the campsite. Make sure you get up no later than 6 in the morning and keep the gears packed so that you can leave after breakfast (tea and some dry food) by 7. After trekking day long, you would be provided lunch at noon, and then after around 30 minutes of rest, the trek starts again to reach the next stop. Have your dinner within 6:30-7:30 and get the briefing done for the next day trek. Get enough sleep to trek without any fatigue the next day.
Day One –Toktu Zampa (2,620 meters) to Ngang Lhakhang (2,800 meters)
Duration:
4-5 hours
Distance:
12 kilometres
The route passes through Shabjithang, and the ascent is only about 170 meters. After having breakfast, traverse north early in the morning from the Toktu Zampa bridge. The trail advances gradually along the right bank of the Chamkhar Chu or Choskor Chu which is well-stocked by trouts. Hike for about 20 minutes to reach Thangbi village and have lunch at the Thangbi Lhakhang that dates back to 1470. Pass through buckwheat fields, blue pine groves and lush meadows in the village. Climb the steep gradient for half an hour and enter the Land of the Swans or Ngang Yul at 2,850 meters. Visit the Ngang Lhakhang and the village and stay overnight at the camp at an altitude of 2,800 meters.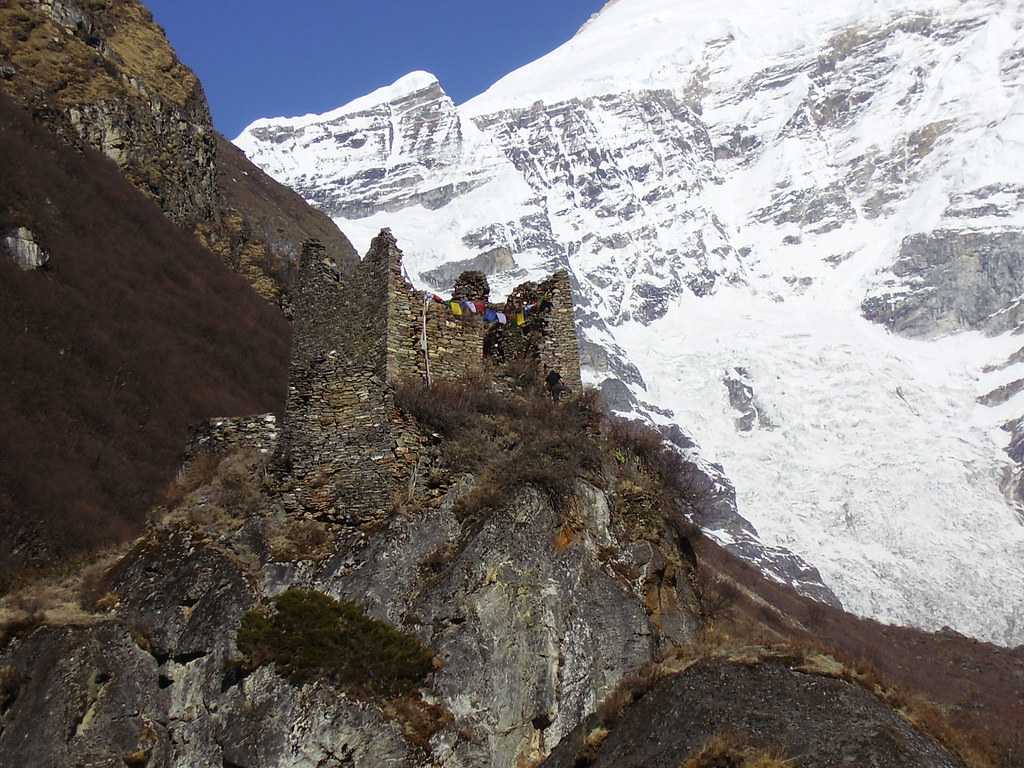 Day Two –Ngang Lhakhang (2,800 meters) to Taichung (2,920 meters)
Duration:
6 hours
Distance:
16 kilometres
The trail passes Sambithang, and you have to ascend 750 meters and descend 670 meters. Wake up early and after experiencing the morning rituals at the Ngang Lhakhang, enjoy the short hike through verdant meadows, dense bamboo groves, small bushes and crisscrossed rivulets overlooking the valley. After an hour or so, you will enter the damp forest along the ascent filled with birches, junipers, rhododendrons and Spanish moss to find the dry gulley marked with a stone shrine and prayer flags towards the Phephe La (3,353 meters).
The trail now descends through dense forest and a stream that juts out to the broad meadow of Tang Valley where you will see sheep, cows and yaks grazing blissfully. You will camp at an altitude of 2,720 meters, and there are two convenient campsites, namely the one uphill beyond the Taichung village and the one on the riverside meadow by the Ghambling village.
Day Three –Taichung (2,920 meters) to Meseethang (2,600 meters)
Duration:
6-7 hours ling water
Distance:
16 kilometres
The trail follows trout-filled Tang Chu and the Tang Rinpoche's Lhakhang on the riverbanks, passes Karap and Ogyen Chholing, and you have to descend 230 meters. After trekking for an hour, you will pass the burning Lake or Mebar Tsho and ascend to Ogyen Chholing or Ugyenchholing. The Ogyen Chholing Manor from the 16th century, surrounded by large chortens, prayer wheels swiped by gurgling water will be a significant landmark. The manor is now converted to Tang Ogyen Chholing or the museum exhibiting privately owned traditional artefacts speaking on behalf of the Bhutanese royal family. Check the temple, grain storage, residential and servant quarters before descending to the valley. Walk along the dirt track to Meseethang and on the way, make sure you visit the local school Rimochen Lhakhang.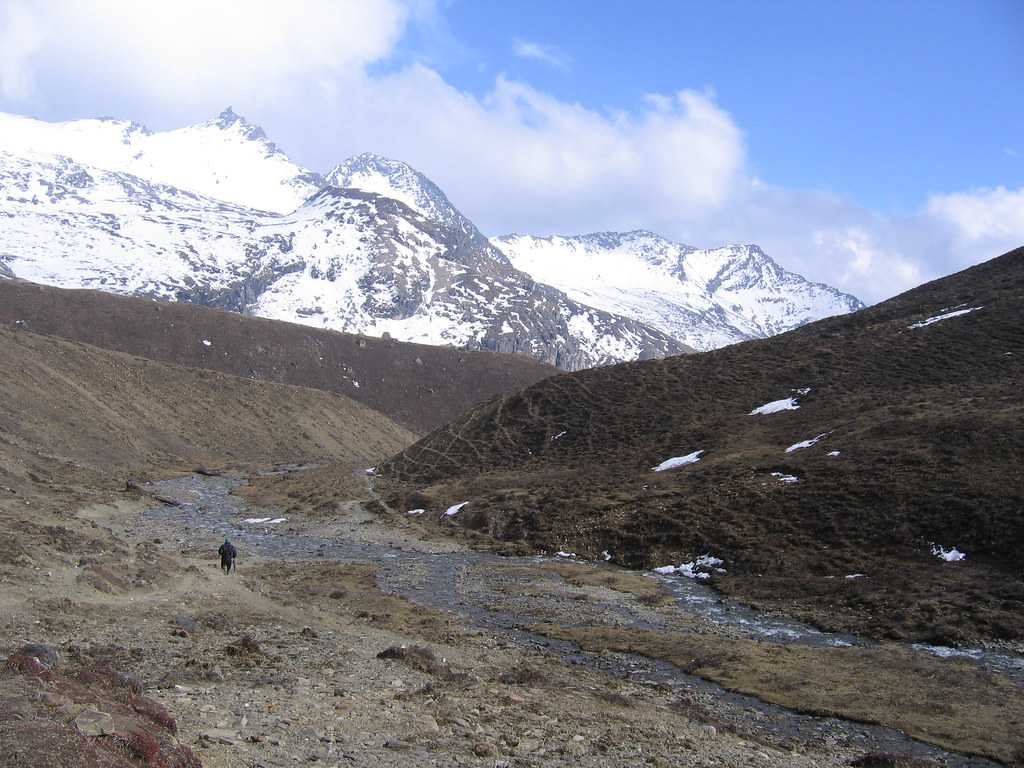 If you are not up for this long trek, reach Tang village (2,640 meters) along the Tang Chu and traverse along the feeder road towards Meseethang. Spend the night at the campsite. From the campsite of Meseethang, the transport will take you to Jakar from Tang Valley along a dirt track for about 20 kilometres and then take the east-west main road. Around 1.5 hours drive depending on road condition will take you to Jakar town.
Highlights Of The Trek
See the Buddha statues from past and present days at the Thangbi Lhakhang, dated back to the 15th century. It is surrounded by local houses of the village and overlooks the Chamkar river
Visit the Land of Swans or Ngang Yul and the 15th-century Ngang Lhakhang or Swan Temple in Choekhor Valley
Pass through the Spanish moss overhangs and birch groves to reach the Phephe La crest that is adorned with mani-stone shrine and prayer flags, before climbing 500 meters to the pass
Find the Mebar Tsho, the sacred lake with the myth of Pema Lingpa discovering a chest from below the water surface.
Near Mesithang, pay a visit to the 14th century Tang Rimochen Lhakhang which has the invaluable Milarepa painting.
Take a look at the Buddhist scriptures and the research library for practitioners and scholars of Buddhism in the Tang Ogyenchholing museum in Tang Valley.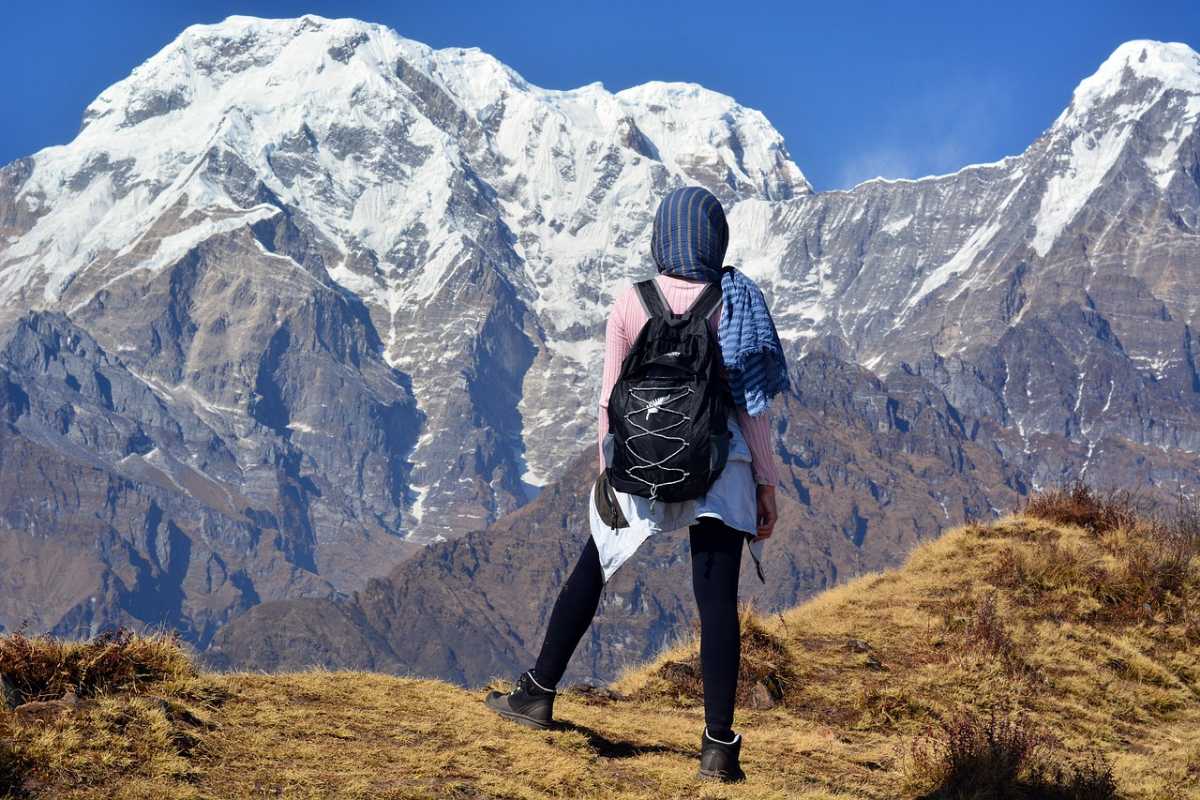 Tentative Cost
According to Bhutan Government's sustainable tourism regulation, there is a fixed cost for each day, i.e. 250 USD in the peak season and 200 USD in the shoulder season. This cost covers your food and accommodation charge when you are not trekking, camping gear rental, helper and guide fee and transportation while exploring the cities. Your recreation, alcoholic drinks, gifts and other souvenirs would incur additional charges. The total cost will be around 3,300 USD per person.
Inclusions
Three meals including breakfast, lunch, dinner along with tea or coffee and other refreshments
Sherpa or English-speaking guide, cook and animal herder charges, insurance charges for them, animal services during trekking, royalty and government charges, company services
Kitchen utensils and accessories, food, tent gears
Visa and tourist permit
Domestic air ticket to and from Paro
Trekking permit according to the itinerary
Airport pick-up, transfer to booked hotel or homestay and drop with car or bus and overland transportation
3-star accommodation in Paro
Entrance cost and permit fee for tourist spots, if applicable
Exclusions
International flight ticket and train ticket cost
Emergency evacuation or rescue operation or alternative transportation during natural calamity or events beyond the control of management (political turmoil, strike, etc.), if applicable
5% of government GST
Medical insurance in case of high-risk procedures
Travel insurance, car insurance (when you are driving your car)
Telephone calls, internet service
Permits for photography and videography, if any
Meals, supplements and services not specified in the itinerary
Porter service in airports, train stations or hotels
Bottled water, soft drinks and hard drinks
Tips (expected)
Personal beauty and healthcare expenses, laundry, battery recharge, purchase of gift or souvenirs
Trekking Supply, Guide And Helper
Bumthang Cultural Trek is not a do-it-yourself trek, and hence, you need a knowledgeable guide, animal herder and a cook. Mules carry your luggage, camping equipment, food and kitchen accessories, horses or yaks in higher altitudes –the animal herder treks faster ahead along with the cook to direct the animals and make sure your path is beautiful. Before you reach the campsite, they would set up the tent, prepare your resting place and refreshments or meals to energize your fatigued body after the day's trek.
Additional Info
What To Pack
Hiking boots (two pairs recommended)
hiking pants, thin sweaters for daytime and warm woollen clothes or fleece jackets for night
warm socks and warm gloves (carry spares)
trekking poles in case you are a beginner
sunglasses, a hat, scarf or balaclava
sunscreen, water and dry food
Shoes should be broken in for comfort.
Carry a day pack that is lighter than the backpack with other accessories.
Get a waterproof bag or carry a rain-cover for protection.
T-shirts, undergarments, multipurpose knife, flashlight and head torch, extra batteries, reusable bottle, sanitary goods and sleeping bag will prove to be useful.
First Aid
You should also carry a first aid kit including insect repellant, lip balm, antiseptic cream, hard candies for sore throat, antibiotics, anti-protozoan, analgesics and anti-diarrheal medication as per your doctor prescribes, second-skin or moleskin for blisters, Diamox or other altitude-sickness medicine, iodine tablets for water purification and multivitamin tablets to name a few. Band-aids, crepe bandages, painkillers, gauge are also needed.
Leave No Carbon Footprint
Make sure you use eco-friendly and recyclable goods. It means that you should deter from using plastic and always carry your trash. You should dispose of and get rid of them on reaching the nearest town. Do not harm the natural resources and flora and fauna of a particular area. Try not to feed stray animals or the local kids in the villages because you never know when or how things turn bad.
Be Responsible Traveler
Always respect the Bhutanese culture and pay heed to your guide because he/she knows the area better than you. Abide by the general regulations while visiting a site, especially a religious shrine and never 'steal' pictures, instead ask for it or don't click anywhere not permitted.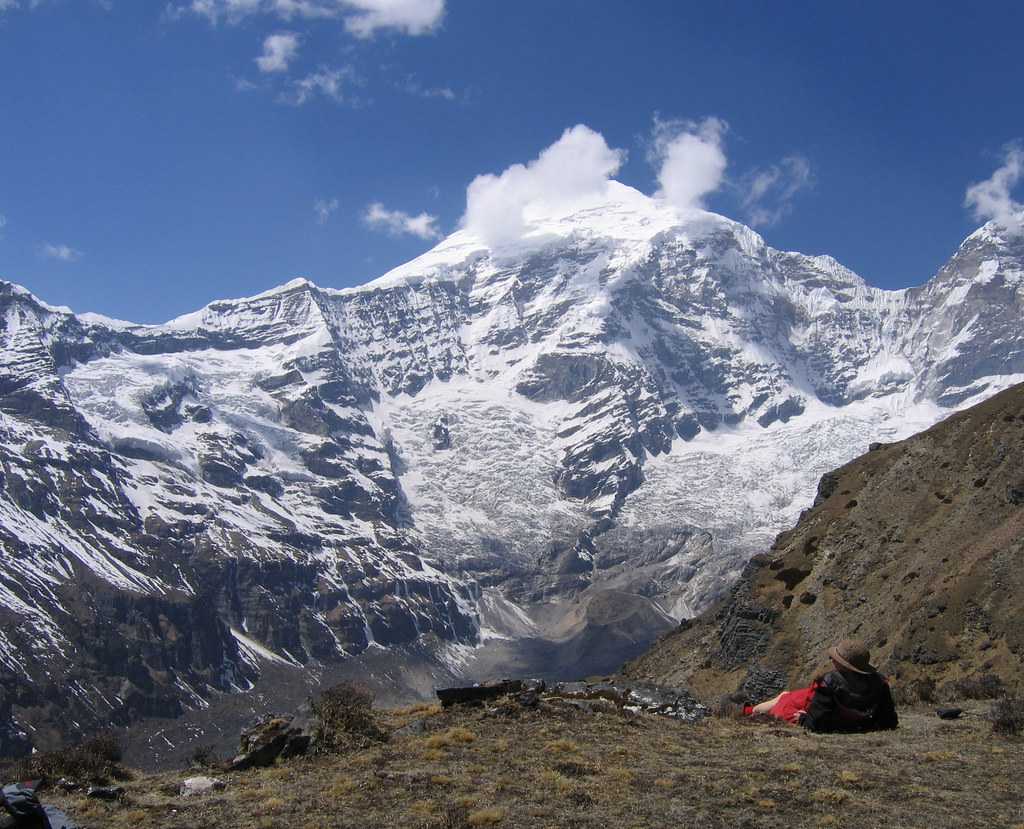 Apart from these, you should also be aware that without proper visa and travel permit you won't be allowed to leave Paro airport or visit anywhere for that matter. Carry necessary documents like passport, voter ID card, driving license, sufficient money (both Indian currency and Ngultrums are allowed, USD should be exchanged from the airport) and the trek itinerary. Look out for dishes like datse (cheese) and Ema datse (chilli cheese), Tshoem (curry) and Eum Chum (nutty-flavoured pink rice) and local drinks like Tibetan tea with butter and salt, Ara (rice-based spirit) and Chhang (cereal-based beer). Electricity and phone network might be a problem –so, leave those worries at the main town before starting the trek.