Are you ready for a gastronomic tour in Mumbai? We bring to you some of the best khau gallis of Mumbai that are synonymous with the culture of the city. These delicious eat street are situated almost at every turn and corner of the city and boast of delectable food that is sure to send you in a food coma. The best part is that not only you can find all kinds of food here but also one that is easy on the pocket. From misal pav to parathas, pav bhaji and even desserts- these khau gallis of Mumbai have something for all tastes and palates. These khau gallis have lately become one of the most favourite hangout space for the Mumbaikars and are always bustling with crowds, especially from lunch hour up until midnight. To help you give a better insight, we have compiled an elaborate list of khau gallis in Mumbai below, have a look!
1. Carter Road Khau Galli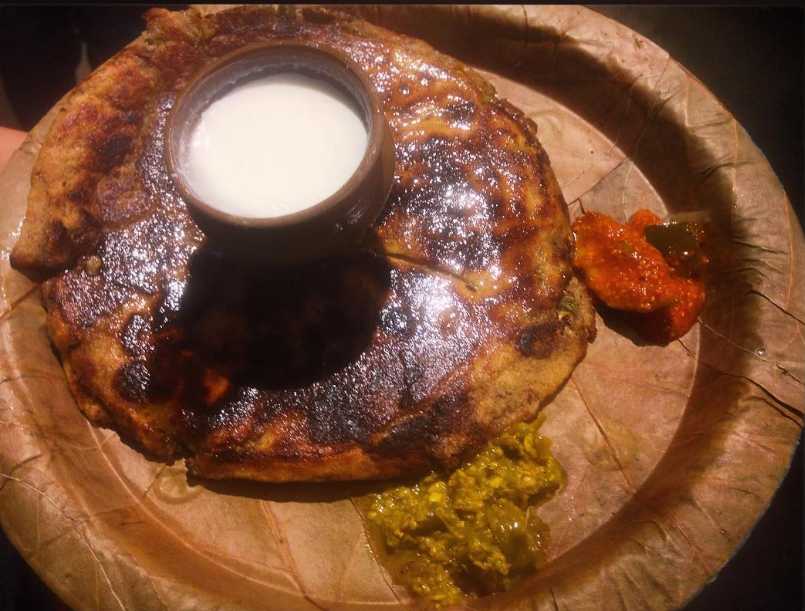 Carter Road Khau Galli is situated near the Bandra Promenade and it offers more than just delectable food - it has a pleasant ambiance and a vibrant young crowd. The stalls in Carter Road are loaded with mouth watering food- from shawarma to parathas, falafel, momos and Wok fried Chinese. And when you are done satiating your appetite, you can indulge in some sugary desserts like waffles, frozen yoghurts or even gulab jamuns.
Address: Near Shree AmrutI CHS, Khar Danda, Carter Road, Bandra West, Mumbai
Must Try Places: Kepchaki Momos, Carter's Blue, Lassi Te Parrontthe
2. SNDT to Cross Maidan Khau Galli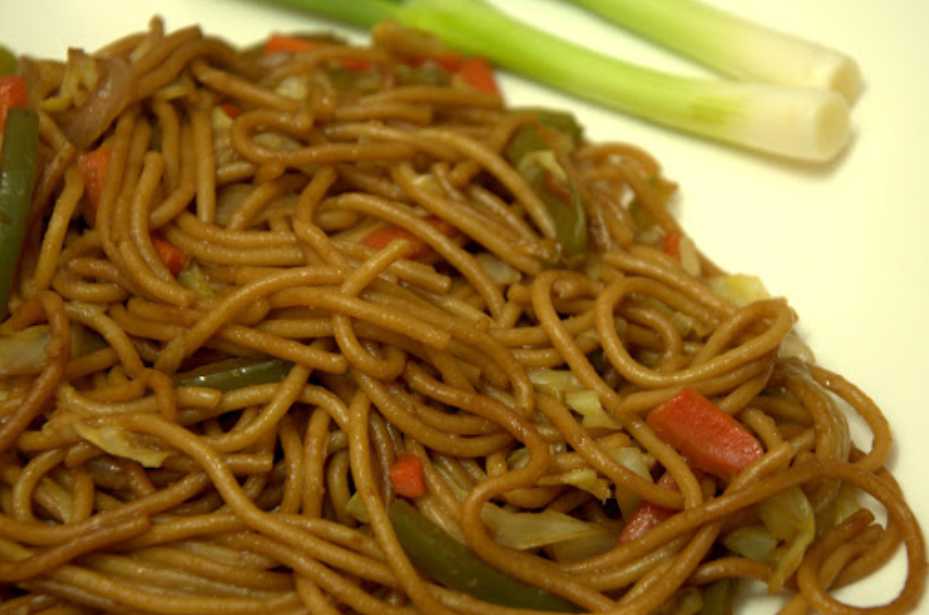 The Khau Galli occupying the lane between SNDT and Cross Maidan is buzzing with crowd all through the day, most of which are college students. The stalls are conveniently situated near Marine Lines and stays open till late at night. Here you can savour on diverse variety of delicacies like corn cob, aloo chaat, chinese manchurian, pav bhaji, frankie and sandwiches etc. In addition to that, you can also try the yummylicious milkshakes and other beverages.
Address: Near Canara Bank, New Marine Lines, Marine Lines, Mumbai
Must Try Places: Hans Ras Mandir, Lenin Pav Bhaji Centre, Raju's Chinese, Lalit Bhel Centre
3. Ghatkopar Khau Galli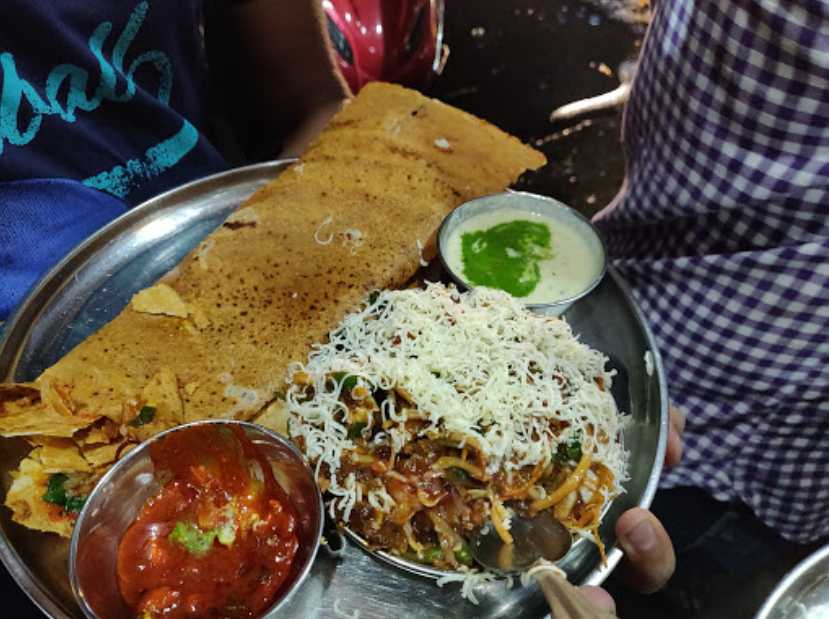 Among other dishes and snacks that this food street is known for, their 'remix dosa' is the best. There are several stalls in the lane where you can find all kinds of dosas like cheese burst dosa, masala dosa, noodle dosa, ice cream dosa, thousand island dosa etc. For its amazing veg cuisine, it is also known as a Vegetarian's Paradise. Other than this you can gorge on other food items like kebabs, rolls, misal pav, eggs and more. And if you have a sweet tooth, do not forget to try the thin and crispy crepes.
Address: Khau Galli, Sindhu Wadi, Ghatkopar East, Mumbai
Must Try Places: Jinny Dosa, Sai Swad Dosa, Hot Spot, Vikrant Circle
4. Mohammad Ali Road Khau Galli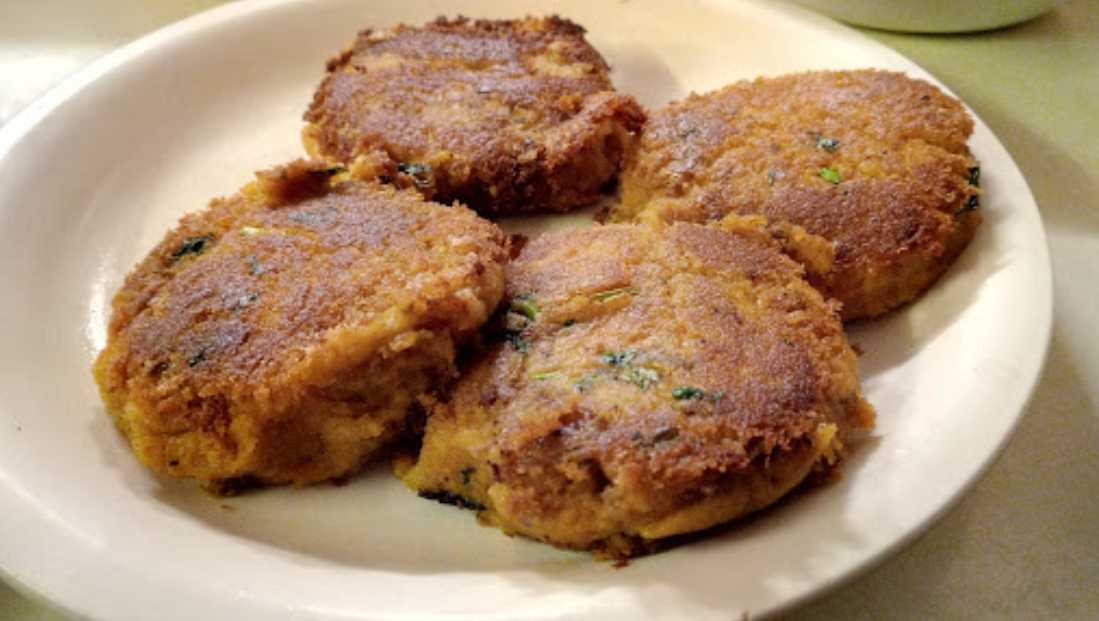 The Khau Galli at Mohammad Ali Road is a gastronomic haven for all meat lovers. Boasting of a plethora of non vegetarian dishes that can make everyone drool, you can find the lane loaded with customers. Here you can gorge on soft and succulent kebabs, shawarmas, drumsticks, tikkas and more. The lane is flanked by Minara Masjid and becomes a hot spot for foodies especially during Ramzan. What's more? When you have devoured spicy and hot meat treats, do not forget to try their very famous malpua and phirni.
Address: Alongside Minara Masjid near Marine Lines Station, Mumbai
Must Try Places: Noor Mohammedi Hotel, Bademiyaan, Suleimaan Usmaan Mithaiwala 
5. Kharghar Khau Galli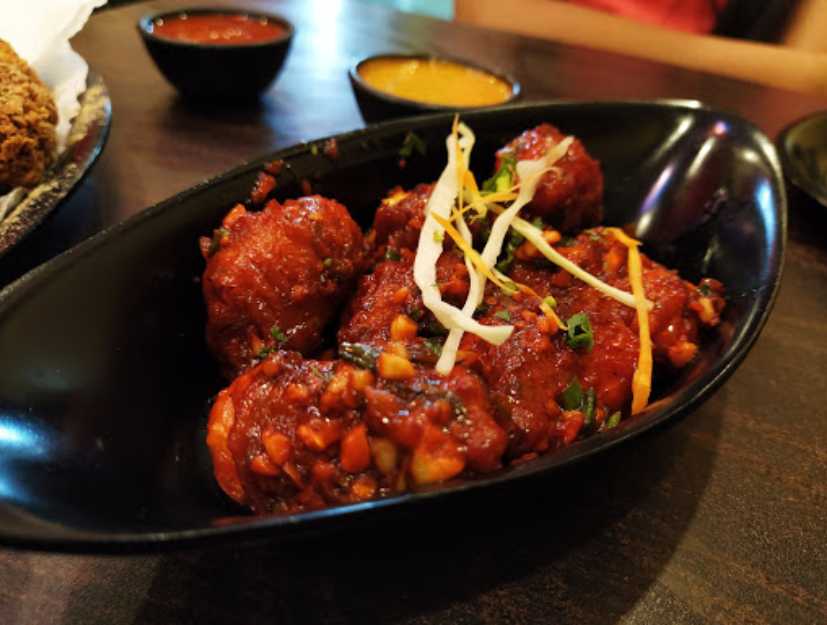 Kharghar Khau Galli is situated near Utsav Chowk and is only fully functional towards the evening when college kids and office goers start gathering here for evening snacks. The most popular and bestselling dish here is steaming hot momos that come in a lot of types and variants. From steamed to fried, marinated, schezwan momos and momo chaat, there is so much you can try here. Among other things are chinese fried rice, manchurian and piping hot noodles.
Address: Sector 7, Kharghar, Navi Mumbai
Must Try Places: Darjeeling Sikkim Momos, Kharghar Fry Corner, Little China Fast Food
6. Tardeo Khau Galli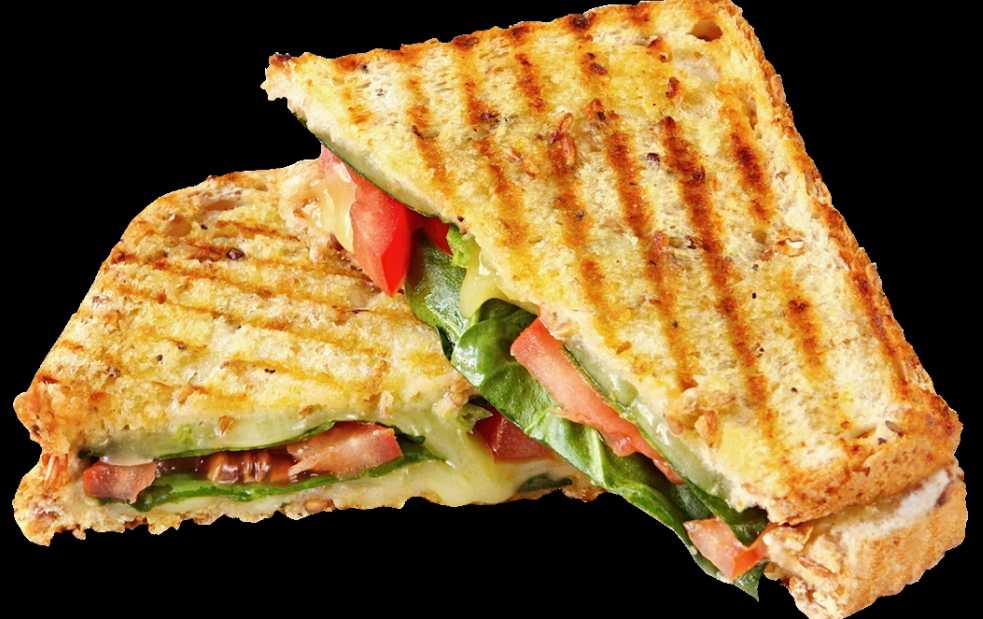 Located in the heart of South Bombay, Tardeo Khau Galli is one of our absolute favourites. Boasting of a plethora of dishes, both veg and non veg, there are so many different dishes and food dishes that you can try here. From thalis, to biryani, kebabs, rolls and shawarmas, you can find everything here. Do not forget to try their very best Vada Pav. In addition to that, you can also try samosas, jalebis and even South Indian dishes here.
Address: Tardeo Rd, Janata Nagar, Tardeo, Mumbai
Must Try Places: Sardar's Pav Bhaji, Mamaji's Grill and Pizza, Hotel Sai Gomantak Restaurant
7. Zaveri Bazaar Khau Galli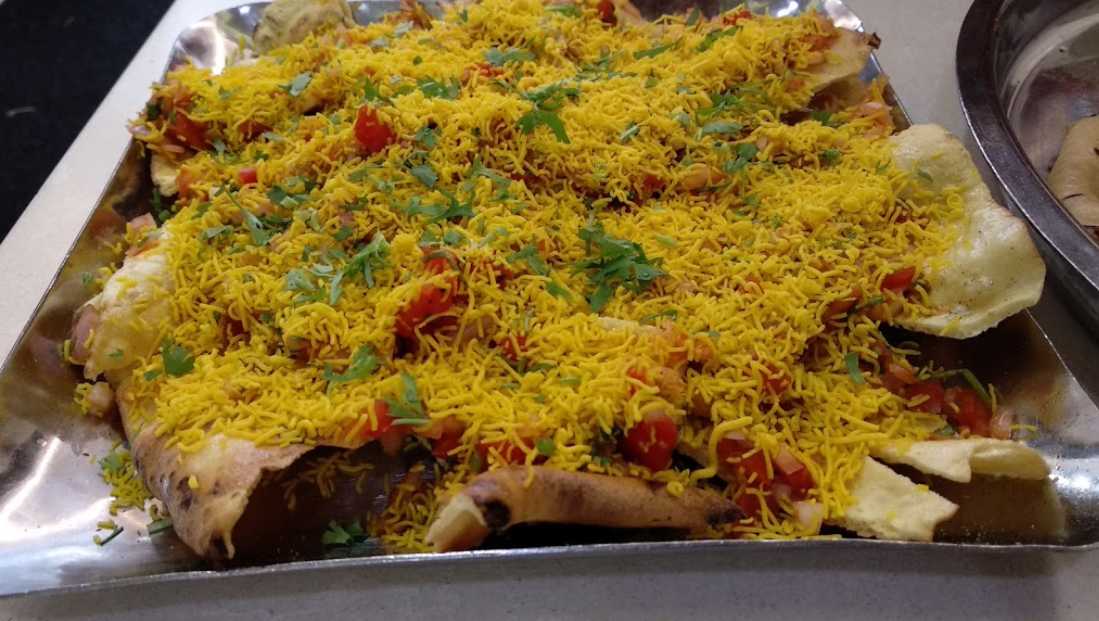 Zaveri Bazaar is the hot hub of jewellery and accessories and people from all parts of town, even from different cities, flock here to buy diamonds and rubies. And the khau galli here is an amalgamation of culinary delights that caters to the hunger pangs of the busy shoppers and businessmen. And that too, in pocket friendly rates. Here you can gorge on chaat papdi, bhalla papdi, pani puri, kachodis, moong daal bhajiya, uttapam and more. Besides, you can gulp all this down with a glass of freshly pressed juice or shakes.
Address: Zaveri Bazaar and Mangaldas Market near Marine Lines Station
Must Try Places: Bhagat Tarachand, Mohanbhai Pudlawala, Jagannath Chaturbhuj
8. Princess Street Khau Galli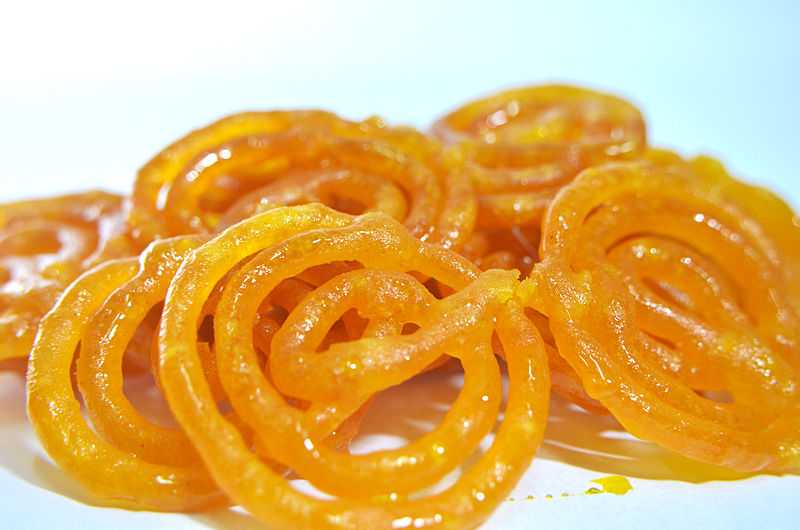 Princess Street Khau Galli is just situated adjacent to the Mangaldas Market and Zaveri Bazaar, in close vicinity to Zaveri bazaar khau galli. When you are taking a break from shopping at the Mangaldas Market or the Crawford Market, you can come here for a quick snack to satiate your hunger. Try the badam halwas, samosa chaat, aloo papdi, badam barfi, ice cream chaat, and jalebi rabdi etc. Do not forget to try the milkshakes, juices and other beverages.
Address: Zaveri Bazaar and Mangaldas Market near Marine Lines Station, Mumbai
Must Try Places: Parsi Dairy Farm, Kitchen Garden, Chandu Halwai
9. Mahim Khau Galli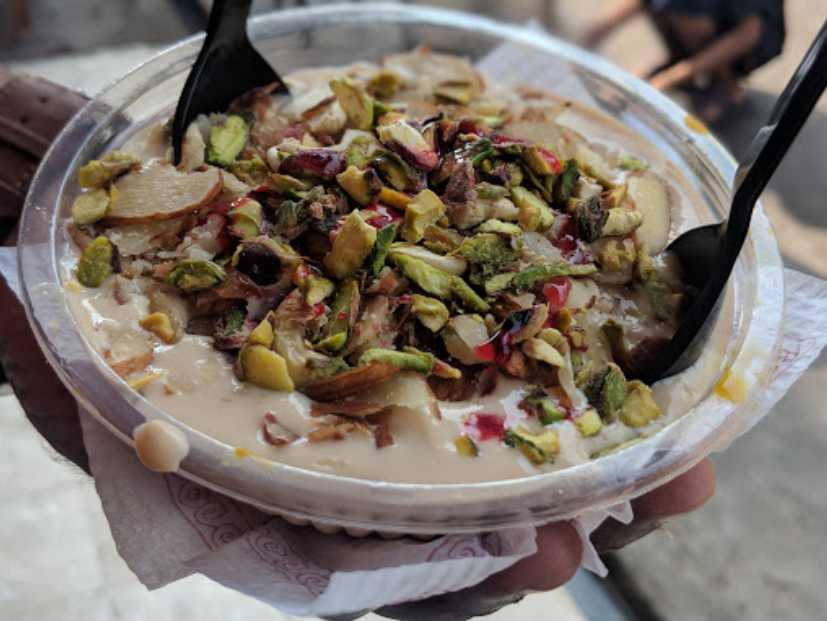 Located near the Mahim Dargah, Mahim Khau Galli is one of the busiest and one of the most popular food streets of Mumbai. Lined with an array of food stalls and eateries, there are a variety of dishes and fusion foods that you can find here. Buzzing with college crowd and young office goers, the highlight of the place is its very famous khichda or haleem and ice cream from Baba Falooda. Other delicacies include sheer khurma, chicken tandoori, baida roti, khiri and more.
Address: Bellview Mansion, LJ Cross Road, Lady Jamshedji Rd, Mahim, Mumbai
Must Try Places: Baba Falooda, Makhdoom Masahab, Hussain Khichdawala, Garib Nawaz
10. Chembur Khau Galli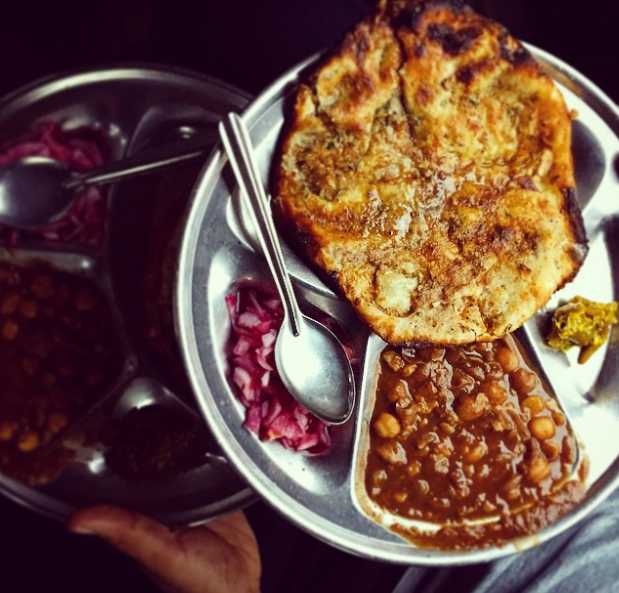 Chembur Khau Galli is best known for its Punjabi and Sindhi food preparations. Although it is a little difficult to reach here from other parts of the city, however, one visit here will totally be worth it. And unlike other eateries and khau gallis of Mumbai that resort to staple foods like vada pav, misal pav etc., this one focuses on regional food like dal pakwas, koki, kulchas, ragda pattice, sweet meats and more.
Address:
CG Rd, Opp Ganesh Mandir, Chembur Camp, Indira Nagar, Chembur, Mumbai
Must Try Places:
Bhat Vishranti Gruha, Sainath Dhaba,Vig Refreshments
11. Mulund Khau Galli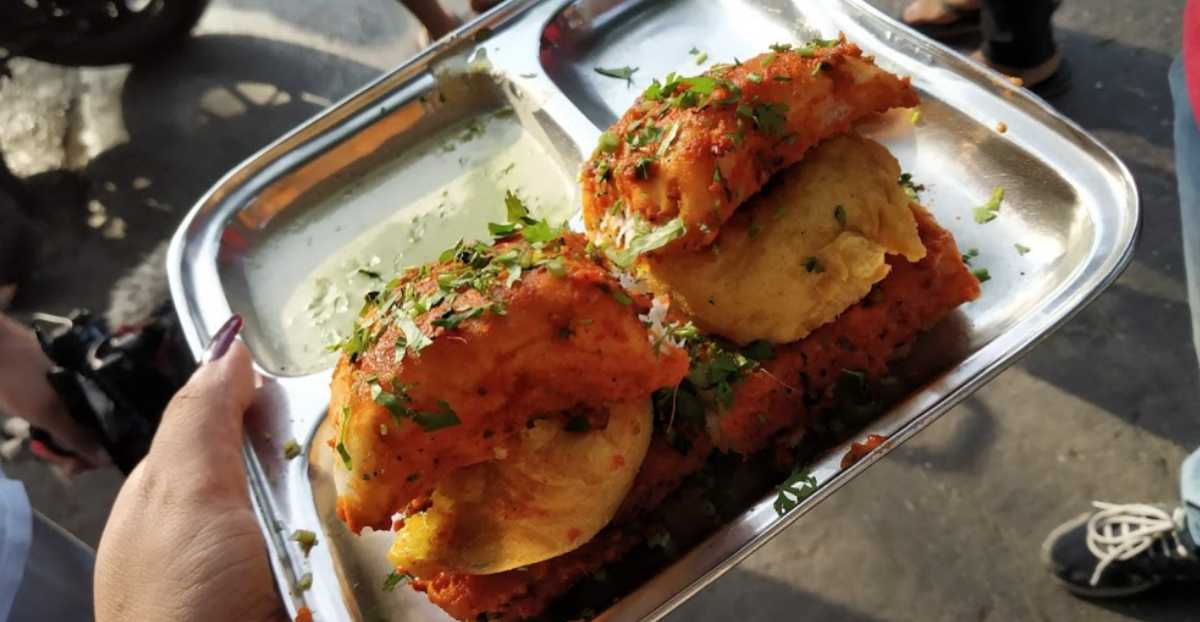 Mulund Khau Galli is flanked along the M.G. Road in Mumbai and is best known for its Masala Vada Pav that is unique only to this place. Among other things that you can try here are Tawa pulav, Pav Bhaji, chocolate shakes and more. One of the bestselling desserts at this place is the Oreo Blossom Milkshake that is a hot favourite pick among the customers. Always buzzing with crowd, the place is sure to take you on a foodgasm.
Address: Purushottam Kheraj Rd, Keshav Pada, Mulund West, Mumbai
Must Try Places: Kalidas Mandya Masala Vada Pav, Blossom- The Fusion Spot
12. Cumballa Hill Khau Galli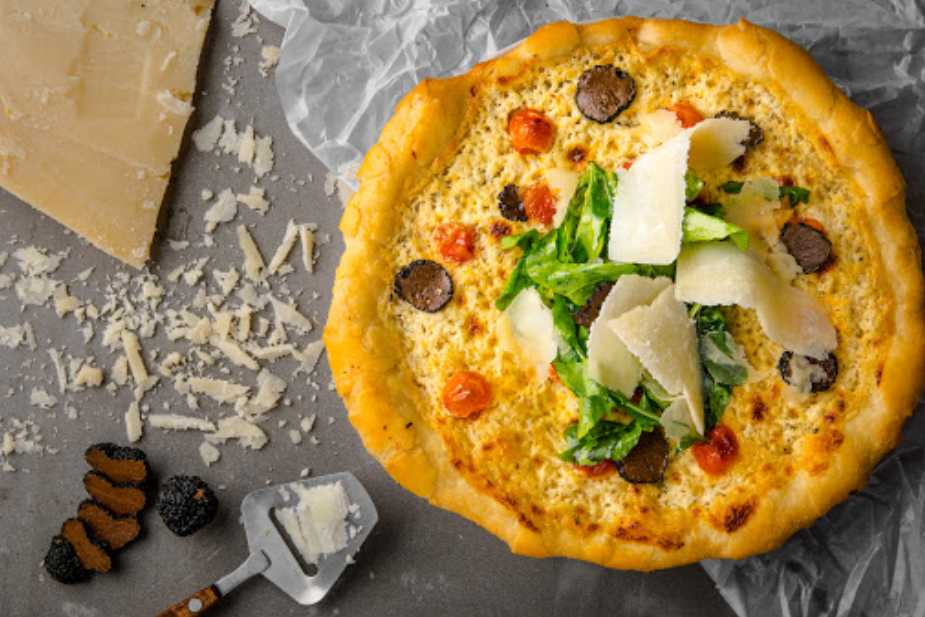 This khau galli is more like a dainty lane lined with eateries and elegant food stalls opposite St. Stephens Church in the Cumballa Hill neighbourhood of Mumbai. You can savour Asian cuisine here, especially the Charcoal biryani that they make here at Wok Express. Besides, here you can try burgers and pizza and delicious fries. You can also find salads, starters and chinese platters. Also, do not forget to indulge in sinful desserts.
Address:  Warden Rd, Kemps Corner, Cumballa Hill, Mumbai
Must Try Places: Wok Express, Mandala, Francesco's Pizza
So, if you are visiting Mumbai on a trip, or even if you are a resident of the enigmatic city, take off and head to these amazing khau gallis of Mumbai to indulge in sweet and savoury delights. Be ready to go on a food coma and tell us about your experience in the comments below!