The city of dreams Mumbai has lots of amazing factors, whether it's the glorious
Gateway of India
,
Chowpatty's
chaat, gushing waves of
Juhu beach
and of course the Bollywood. Apart from all these, it has many surprises too, and Aarey Colony is one of them. In this busy city, people often search for some peaceful and quality time with their dear ones. Many go for holidays at other places away from the fast-paced life. Those who are not able to go for vacations, Chota Kashmir located in Aarey Colony is the perfect place to be. 
For all those, who are looking for heaven and tranquillity in the hustle bustle and clamour of Mumbai, Chota Kashmir is the place to visit. Surprised? A perfect picnic spot, Chota Kashmir garden, and lake are the place for all age groups. Whether coming with family, friends or partners, this place promises you a complete peace. Here, you will surely encounter a genuine feeling of serenity.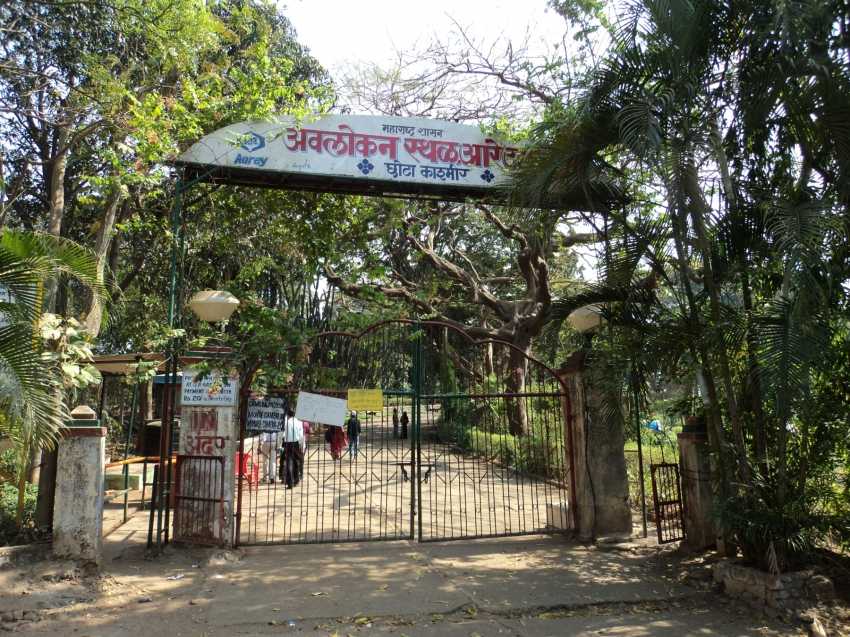 How To Reach Chota Kashmir
Aarey Colony is situated on the Mumbai-Ahmedabad roadway amid Malad and Goregaon. The place is easily commutable from the Goregaon railway station via auto-rickshaw at a distance of 5km. On the other hand, you can take 326, 341, 450, 451, 460, 479 buses which go through Aarey Dairy Milk Colony. If you want to see various sites in the colony, then it might be best to take your own four-wheeler. You can also opt to reach this place on a bike. If you are taking
Mumbai Darshan
bus, then this place might be on the itinerary.
Chota Kashmir Timing and Entry Fees
The place is open all the seven days of the week from 10:00 AM to 6:00 PM. The ticket price of the place is affordable; you might have to pay some extra charges for the camera. Apart from this, you can go boating in the Kashmir lake. You can choose the swan-shaped two, four and six-seater paddle boats according to your requirement. You can relish the moments during your boat ride at an affordable price of INR 20 per person (the price may change as well).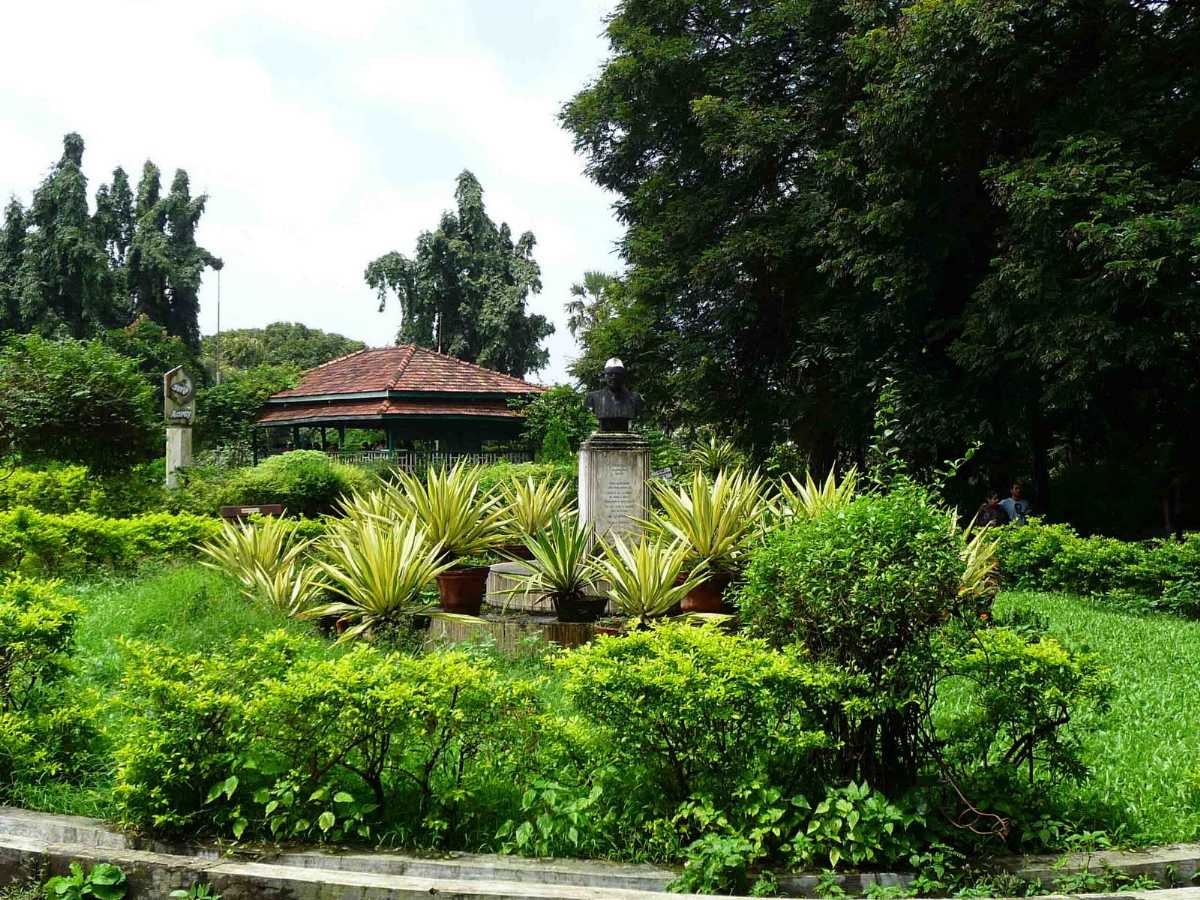 Chota Kashmir's Bollywood Connection
This is a wonderful garden situated at a distance of 3-4 km from the Goregaon side door and on the highest point of a little mount. Consequently, it is properly called Chota Kashmir. It overlooks the rest of the Aarey Colony. You may have seen this garden in numerous Bollywood films. A long time back, when Bollywood couldn't stand to shoot in
Kashmir
or
Shimla
, it bounded across from Film City so they could shoot scenes here. This is the place where the legendary actor Late Rajesh Khanna sang the sweetest song for shy Sharmila Tagore in Aradhana. Today, it's a most loved place for couples, family, and friends for their free day from work or school.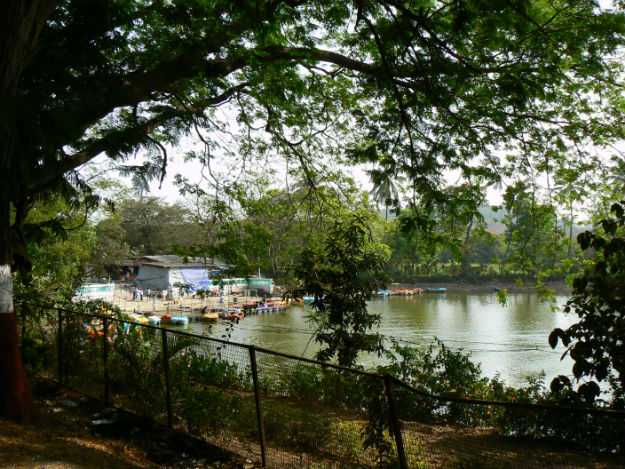 The green peacefulness will fill your soul with tranquillity. The garden is equally hugely, thronged by couples who can spend some time in loneliness in the bright gardens. Chhota Kashmir has enough green and dry shade, basic facilities like food and water and abundant space for opening the picnic baskets and bags and relishing time with family and friends.
Kashmir Lake
Chota Kashmir has another Kashmir connection, the Kashmir lake spread on 4 acres of land is opposite Chhota Kashmir and right over the street. It is famous for the boat rides, and the colourful two or four-seater boat will surely catch your attention. The rides are accessible between 11:00 AM to 3:00 PM. You can enjoy the boat rides for 30 minutes or 50 minutes in a pocket-friendly way. The chirping of birds, fresh air, and quiet environment add some extra charm to your boat ride.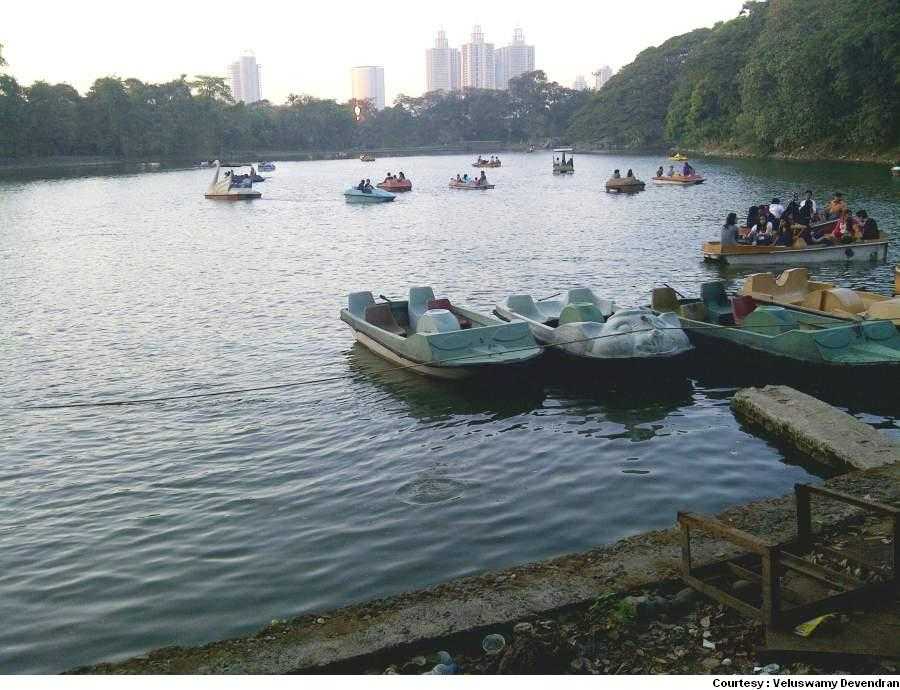 So, if you are visiting Aamchi Mumbai, make sure not to miss out this lovely place which is a little piece of heaven in the bustling city. Away from the busy roads, pubs, and discos, this place will give you a complete peace of mind.