There's no better weekend plan than riding a bike along the
Mumbai
coastline while the gushing sea breeze rushes past your face, or escape the city and head over to
Lonavala
if you are in the mood. Roads in the "city of dreams" don't disappoint whether your choice of bike rental in Mumbai is a Honda Activa or Harley Davidson. It is an unmatchable experience. Bikes are also the best way to beat the infamous traffic in this city. Below you'll find all the information required for renting bikes in Mumbai. This is for anyone who wants to explore the town or zoom on a bike out of the city (with the scenic beauty in the background) but does not own one. We have listed everything that one needs to to know regarding the bike rentals in Mumbai like the best operators, documents required and the prices.  
Type of Vehicles Available and Cost For Rent 
All dealers have different costs for the same vehicles. Below are the prices commonly listed by dealers. 
| | | |
| --- | --- | --- |
| Type Of Vehicle | Rent (INR per day)  | Deposit (INR) |
| Phoenix | 550 | 1000 |
| Jupiter | 550 | 500 |
| FZ | 550 | 1000 |
| Activa | 600 | 2000 |
| Maestro | 625 | 5000 |
| Dio | 625 | 5000 |
| FZS | 625 | 2000 |
| Unicorn | 625 | 2000 |
| Gixxer 150 CC | 700 | 1000 |
| Avenger 220CC  | 725 | 1000 |
| Activa 4G | 700 | 2000 |
| Fazer | 750 | 1000 |
| Access | 700 | 2000 |
| Duke 390 | 1900 | 5000 |
| Standard 500 CC | 1700 | 5000 |
| Scrambler 803  | 5000 | 5000 |
| Royal Enfield 500 CC | 1800 | 5000 |
| Electra 350 | 1250 | 2000 |
| Classic 350 CC | 1250 | 2500 |
| Thunderbird 350 CC | 3500 | 2500 |
| Apache RTR 200 4V | 900 | 1000 |
| Pulsar RS 200 | 1000 | 2000 |
| Avenger Cruise | 900 | 2000 |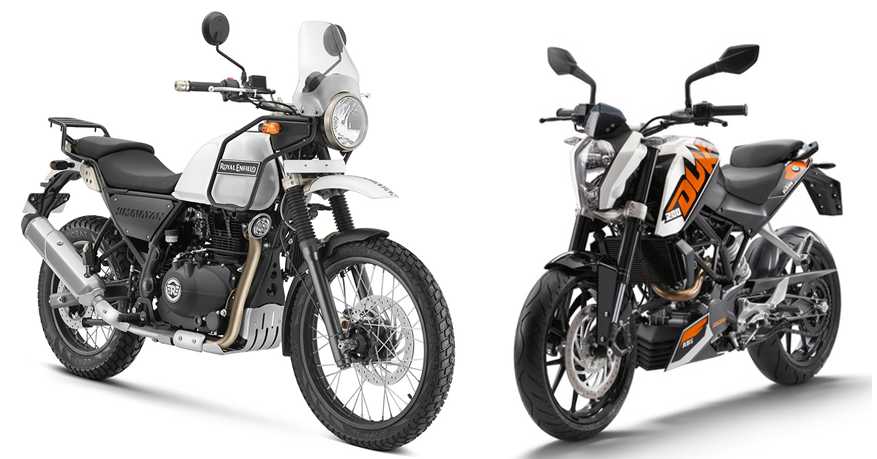 Eligibility Criteria To Rent a Bike in Mumbai
While eligibility varies from dealer to dealer, here are some basic ones for you to note down for the ease of your experience when renting a bike in Mumbai.
Membership
: If you are looking for bikes or scooters online, you must be a registered user of the respective website.
Age Criteria
: All drivers must be 20 years of age or older to rent a bike
No Drink and Drive:
According to most dealers, drivers must not have had violated the "no alcohol or drug-related driving violations " in the last seven years and not while driving in the present time.
Payment Policy:
Payments are accepted through credit card, debit card, net banking or wallets if renting bikes online. You can pay offline dealers in cash. Both online and offline dealers require prior deposits.
Driving Licence
: Drivers must have a government valid original two-wheeler Indian license
For Foreign Nationals:
Not an Indian citizen? Don't worry. The driver must have a valid passport and an international motorcycle driver's license.
Documents Required For Bike Rental In Mumbai
The documents mentioned below should be original and need to be verified for each rider.
Document 1:
 Valid government driving license
Document 2:
 Passport, Election Card, Aadhaar Card. (Any one of the above).
There might be some other documentation which the dealer might require. If so, they would let you know in advance.
General Terms and Policies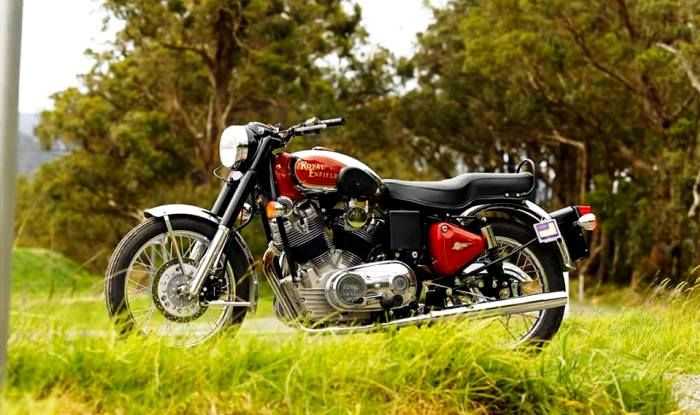 Again, these policies also differ from dealer to dealer. But here's a list of all necessary policies rolled out by bike rentals in Mumbai.
1. The vehicle (scooter or bike) should be returned at the specified date and time as mentioned on the invoice copy given to you. Be punctual. A delay of more than 15 minutes without intimating the customer care can attract charges and penalties (as per terms laid out by the dealers)
2. Sudden changes in plans are expected. If something like this occurs, you must place a request for trip extension at least 1 hour before the pickup time. You can call the customer care executives of the shop/ website. But here's a little heads up: avoid last-minute changes as your request can be denied if the bikes aren't available.
3. You can get in big trouble if you don't drop the bike in spite of a denied extension request. And it goes without saying that penalty charges will be applicable.
4. Surprising your loved ones by booking a bike for them to ride sounds like an ideal gift but there's a catch. In such cases, the dealer would require to verify the documents of other riders so make sure you plan accordingly
5. You are liable to pay fines for any damages on any part of the vehicle or helmet. Thus, drive safely and carefully and treat the bike as if it's your own.
6. There might be specific cases wherein you might get into an accident, and it might not be your fault. In such cases, the charges would be calculated accordingly.
7. In case of theft, you are liable to pay the full market value of the vehicle.
8. In case of faults in the bike such as engine failure, you must contact the dealer before getting any repairs done yourself. The repair cost will be reimbursed upon showing the original receipt. 
Cancellation And Refund
In case of any cancellation or refund, it will take 7 to 10 business days for it to reflect in your bank account if you went about an online process for renting a bike in Mumbai. In case of offline bookings, the dealers have their policies. You will not be liable for a refund if you cancel the trip within 24 of starting the tour. If you cancel 24 hours or more before the journey begins, some percentage (amount varies from dealer to dealer) of the amount paid by you will be deducted as a cancellation fee and the remaining portion will be refunded. If any booking is cancelled by the dealer's side ( due to nonavailability of vehicle or any other reason), you are eligible for a full refund. Many dealers have no refund policies too, so make sure you check before finalising your booking.
Best Dealers For Bike Rental in Mumbai
1. Wheel Street:
Bangalore
based Wheel Street is India's most extensive bike rental service with establishments in over 30 cities. They provide a full money-back guarantee in case of any hassles. From Activa to Duke, get your favourite bikes at pick up locations all over the city at the lowest possible rent here.
For Bookings: www.wheelstreet.com
Phone: +91 8088 400 500
Email: [email protected]
2. Road Panda
:
Road Panda does not have a large selection of bikes, but they do provide you with low prices with different packages for you to choose from. They also offer freebies such as helmets and fuel (and who doesn't love freebies). To top off that, they also have zero deposit policy.
For Bookings: www.roadpanda.com
Phone: 080-39514848
Email: [email protected]
3. Born To Ride:
You can book online and offline both through Born To Ride. They have a fleet of bikes in their garage, especially high-end ones. They offer Royal Enfield continental and KTM Duke for INR 1,800 per day. They have Royal Enfield Himalayan For INR 2,200 per day, and if you are willing to spend more, they have Triumph Bonneville for INR 5,000 per day.
Address: Shop 3, Ganga Jamuna Apartments, Yari Road, Versova, Andheri West
Timings: 9:00 AM- 9:00 PM
Phone: +919820162368
Bookings: http://www.borntoride.co.in/
Email: [email protected]
Tips When Renting a Bike in Mumbai
1. Make sure you carry valid original documents while riding.
2. Wear helmets and all other safety equipment (if required) along with closed shoes
3. Check the condition of the bike for dents and damages before you agree to ride it.
4. Follow all the traffic rules because you will be liable to pay fines for breaking the rules. Depending on the charges, you could also be banned from hiring rental vehicles in the future.
5. Follow speed limits given by your dealer. Exceeding those limits would attract fines. The speed differs from state to state.
6. Most of all, don't forget to have fun.
So now that you know how to make the most of your weekend with the bike rentals in Mumbai, pick your ride, map out the best route and dash along with the wind.