Move over EDM; live music is taking
Mumbai
over by storm. Luscious food is excellent, but when paired with soothing music, it is an unmatchable experience. Music has a supernatural effect on one's mind. And trust me, nothing lightens mood more than live music. So how long has it been since you've listened to soulful live music along with a romantic candlelight dinner? With live music venues such as those given below, you would want to ditch the DJs and go old school on your next meal with your loved ones.
1. Hard Rock Cafe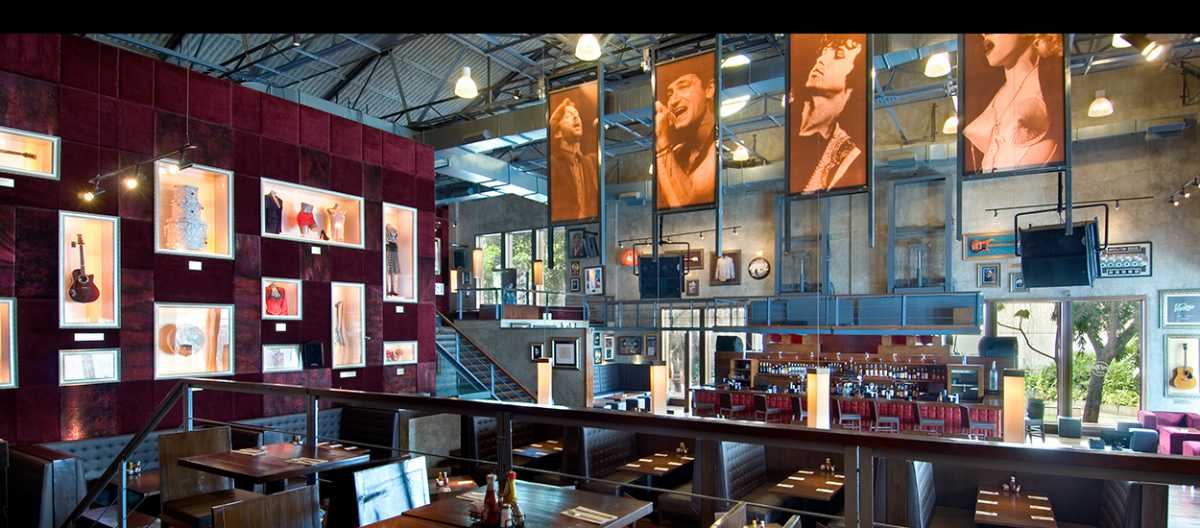 Hard Rock Cafe is amongst the first ones to bring popular bands to
India
. Jay Sean, Parikrama, and the Indian Ocean are few of the many artists who performed first in Hard Rock Cafe. They always have an impressive schedule of gigs that you would surely want to check out. So sit back and relax, order some bar snacks and a pitcher of beer, and enjoy your evening at this lively cafe.
Where: 

Worli: Wadia International Center Pandhurang Budhkar Marg, Kamgaar Nagar Number 1, Worli, Mumbai
When: 12:00 PM - 1:00 AM
2. Boston Butt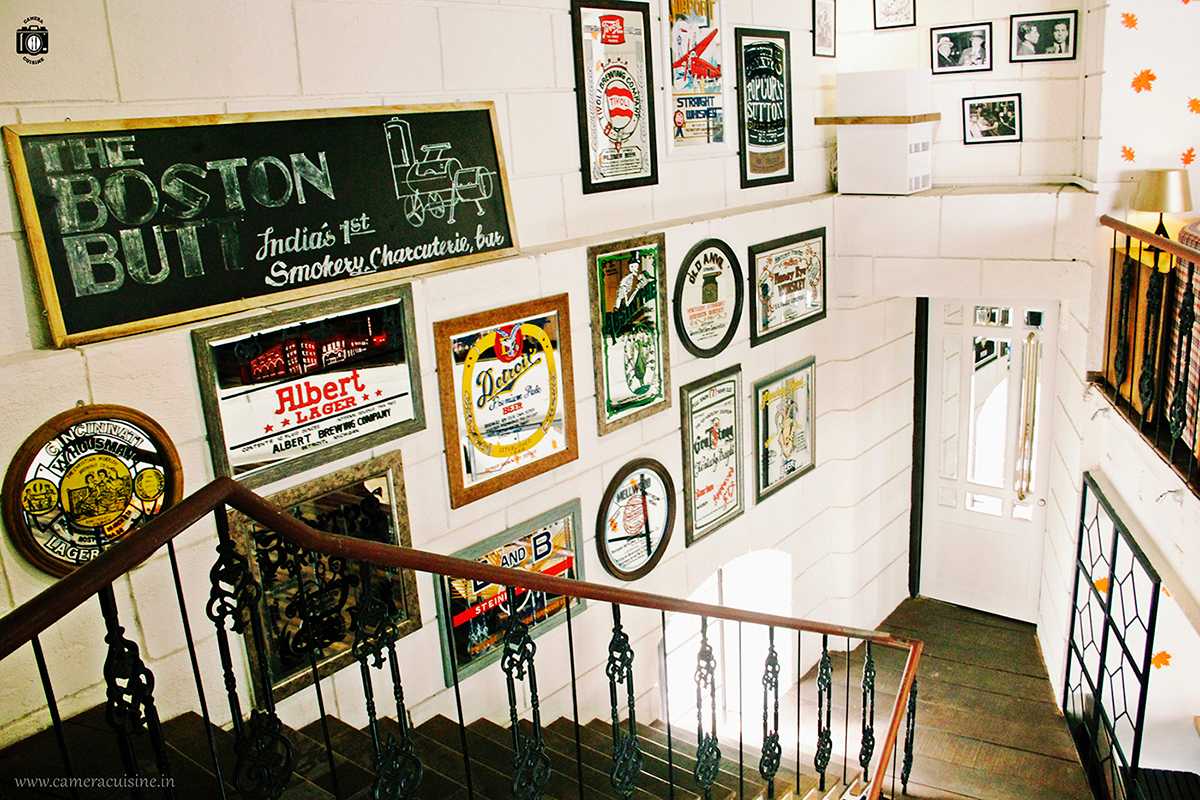 You'll have a lovely time at Boston Butt if you have an ear for jazz. The vintage American bar decor and light snacks add to the whole live music experience. A perfect evening at Boston Butt would be to bite into cheese bread while listening to soothing music.
Where: Fort
When: Fridays, 8:30 PM - 10:30 PM
3. Reise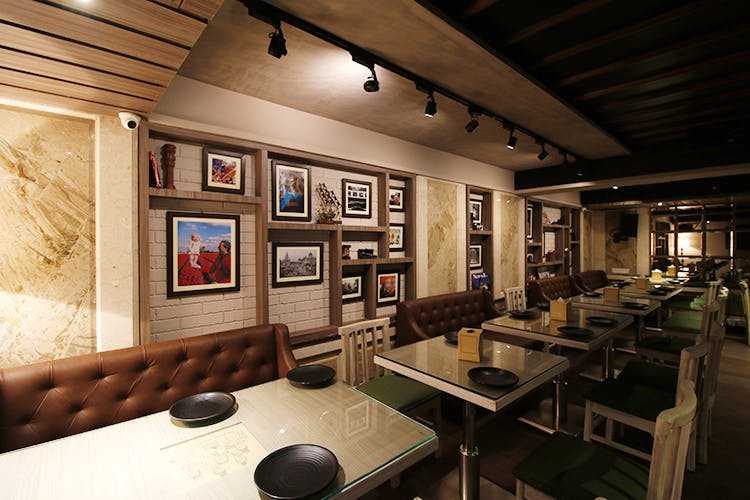 Listen to English and Hindi live music and feed your wanderlust with "all around the world" travel decors on the walls at Reise. While you chew on delicacies, this live music restaurant in Mumbai will transport you to another world. Looking for an evening of tranquil and soulful music? Head over to Reise.
Where: Oriental Aster, 45, Tarun Bharat Society, Dr Karanjiya Road, Chakala, Near Cigarette Factory, Andheri East
When: Every Wednesday, 7:00 PM onwards
4. 3 Wise Monkeys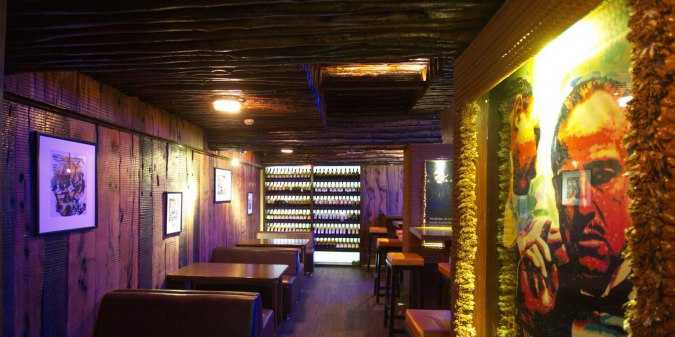 3 Wise Monkeys have been a classic favourite for everybody because of their lip-smacking food and vibrant ambience. To top this off, they also have a great live music scene. Bite on delicacies like cucumber bruschetta, chicken panipuri, and fried shrimp. Finish off your meal with a berry vanilla bomb which is full of flavour.
Where: The Unicontinental Near Khar Railway Station, Rd Number 3, Ram Krishna Nagar, Khar West
When: The cafe is open from 12:00 PM to 01:00 AM
5. AntiSocial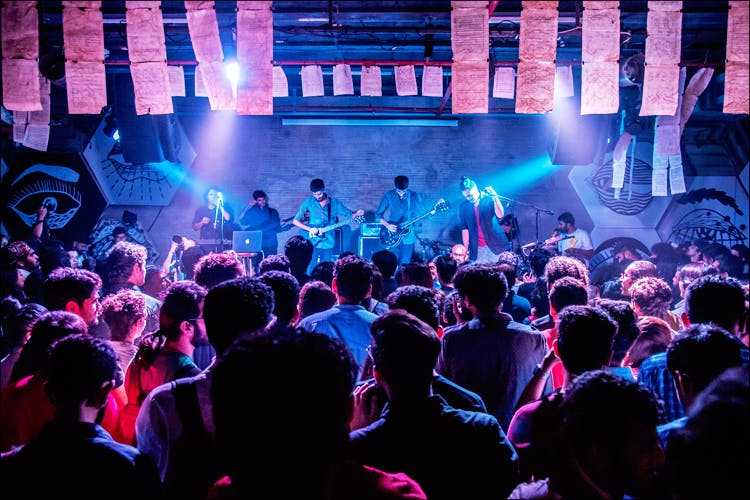 This underground basement-type place explains why it is named "Antisocial." But it is pretty much the opposite of anti-social that you'll witness here. The place is known for hosting sports screenings, comedy gigs, and most of all, live music performances. Keep a check on their Facebook page for upcoming events. This live music restaurant has great deals on beer and food if you go in a large group. So call in your squad for a musical evening.
Where: Basement, Rohan Plaza, 5th Road, S.V. Road, Khar West, Khar
When: Keep a check on event websites such as Insider and BookMyShow, and follow Social's Facebook page
6. NCPA - National Center for Performing Arts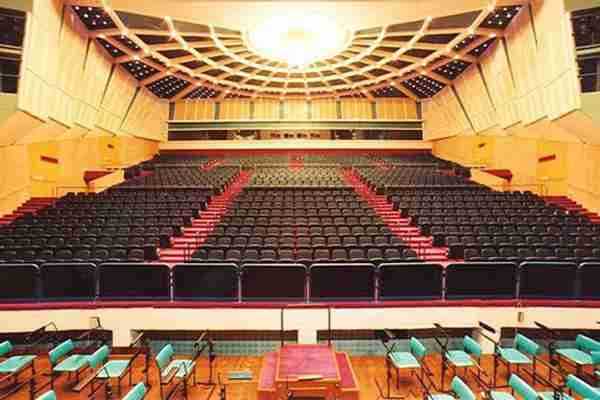 This isn't an eatery but is the place to be for all classical music lovers. NCPA has hosted international artists such as  Dimitry Sitkovetsky and Yuri and legendary Indian artists such as Zakir Hussain and Pandit Ravishankar. Head over to NCPA for an evening packed with soulful music, from jazz to opera to Hindustani traditional music - this place knows how to flaunt Mumbai city's musical history.
Where: NCPA Marg, Nariman Point, Nariman Point
When: Shows generally start at 6:30 PM. Ticket price starts from 150. Some events are free of cost.
7. The Finch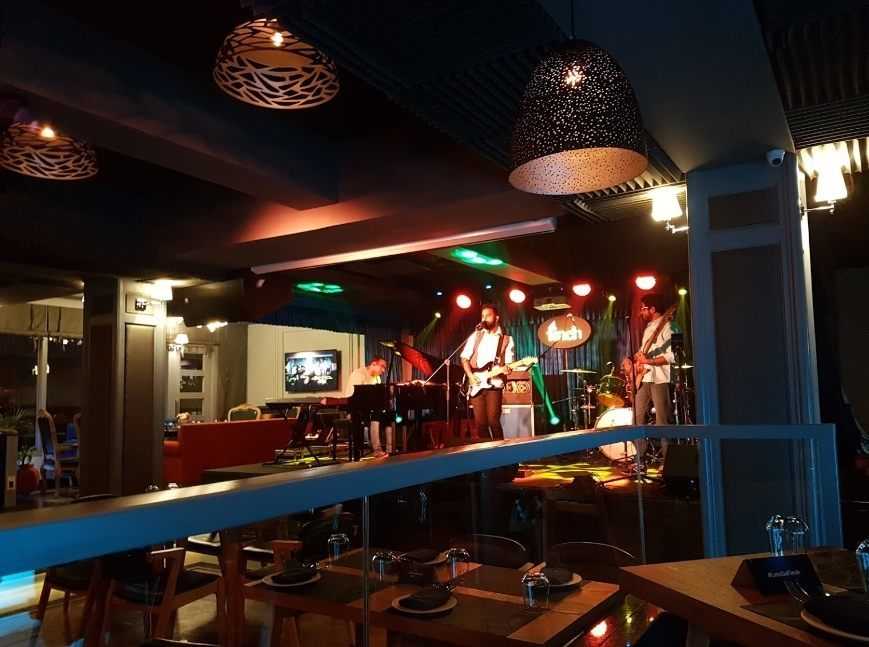 Beats, brews, and bites? The Finch has everything one could ask for. This live music cafe in Mumbai hosts local and international artists both. Classical, retro, jazz, R&B, soulful, and whatnot, the Finch has an impressive selection of all genres. Order anything from their vast menu having Oriental, European and Indian cuisines and craft beers to sip on while soaking in the musical atmosphere.
Where: Shah Industrial Estate, Opposite to Huntsman Building, Saki Vihar Road, Powai
When: Sundays: 12:00 PM to 4:00 PM
8. Bombay Adda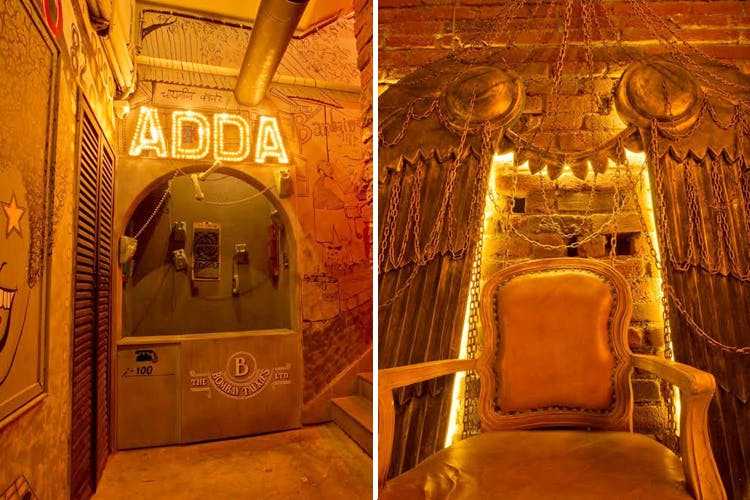 With sheesha, delectable food and drinks, and live music hosted now and then; it's hard not to fall in love in the latest rooftop addition in Mumbai. They have a varied menu to choose from. Try their hummusa (which is hummus in a shot glass served with a samosa on the top), Chole Kulche and Sri Lankan paneer chilli. Not only food, with a wide range of cocktails, but their alcohol game is also strong too. Head over to Bombay Adda when in a mood to party.
Where: 8th Floor, Ramee Emerald Building, Opp. ICICI Bank, Linking Road, Santacruz West
When: 12:00 PM to 01:00 AM
9. The Stables - Peninsula Redpine
Dubai's esteemed restaurant opened its doors to Mumbaikars only a year ago. The Victorian era interiors in here are a treat for the eyes. A dedicated stage for live music shows, a fully stocked bar along with palatable food options (grilled lamb chops, codfish and more), This live music restaurant in Mumbai for horse lovers never fails to impress.
Where: Peninsula Redpine, Near Airport Road Metro Station, Marol, Andheri East
When: 12:00 PM - 01:30 AM
10. Fountain Sizzlers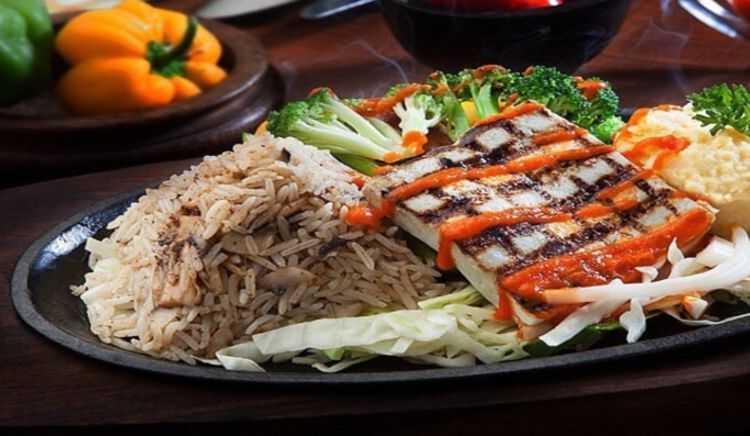 Go old school at this little SoBo restaurant. As the name suggests, Fountain Sizzlers have great continental sizzlers and sugary desserts. But Sizzlers aren't the only great thing they serve. Every Sunday night, you'll see a singer and guitarist making rounds of the restaurant and singing English songs as per request. This makes the restaurant one of a kind.
Where: 57 MG Road, Opposite HSBC, Kala Ghoda, Fort
When: Sundays, 12:00 PM to 4:00 PM, 7:00 PM to 11:30 PM
11. Bombay to Barcelona Library Café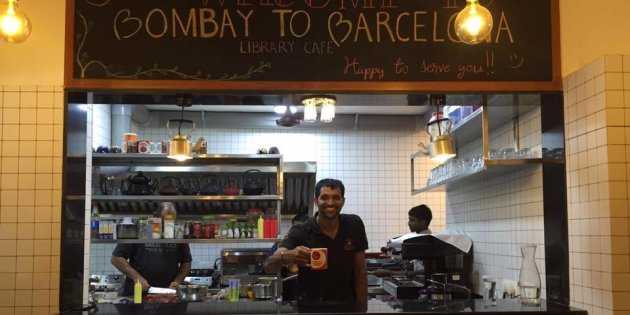 Bombay to Barcelona Library Cafe is a cafe with a cause. With only one rule: 'no discrimination', the cafe has volunteers as employees, who would greet you with a smile and serve you in the friendliest way possible. Upcoming artists also perform there once in a while. There's a big bookshelf from where you could pick a book of your choice in exchange for another book. Books, food and live music set up a comforting mood at this place.
Where: Golden Nest Society Apartments, 3 and 4, Bori Colony, Andheri East, Marol, Mapkhan Nagar
When: 10:00 AM to 10:00 PM
[packages]
12. Goa Portuguesa Restobar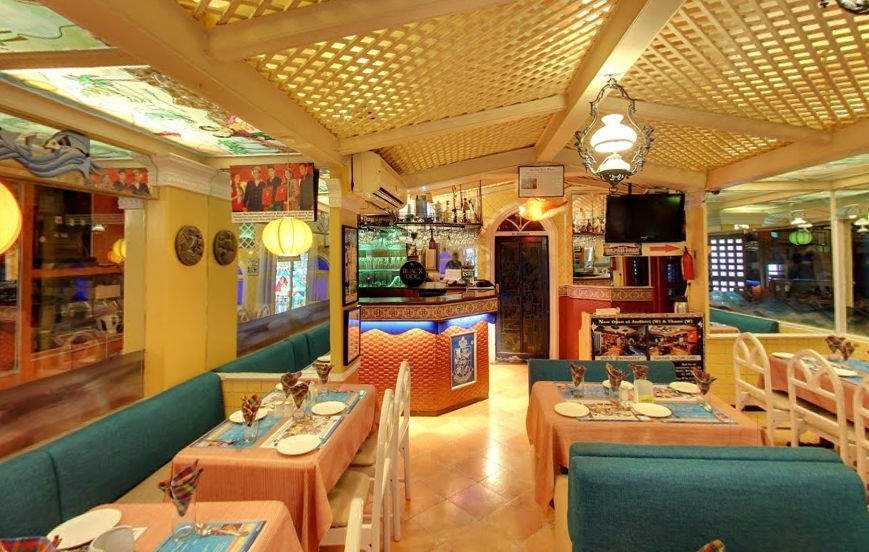 Pop in at this authentic Goan cuisine restaurant for the seafood lover in you. They also serve Maharashtrian and South Indian cuisines. There's plenty of veg options for vegetarians too. The insides are decorated like a beautiful Portuguese villa. The experience only gets better as you'll come across a singer with a guitar-playing Hindi and Marathi songs on request at this live music restaurant in Mumbai. 
Where: Mili Building, T. H. Kataria Road, Near Hinduja Hospital, Mahim
When: Wednesdays, Saturdays and Sundays - 8:00 PM to 11:00 PM
13. Craft Bar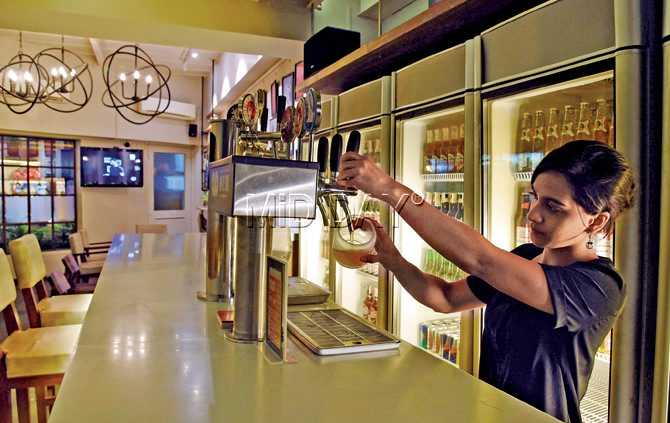 Don't have a weekend plan yet? Head over to Craft Bar on a Saturday for their live music. The lead singer over there surely knows what people want to listen to. With a mix of old and new Hindi songs and a bunch of English ones in between, be prepared to shake to groovy tunes. They have good offers on drinks too. So make sure you pre-book a table here to avoid missing out on the fun.
Where: Hallmark Business Plaza, Sant Dyaneshwar Marg, Near Chetna College, Kalanagar, Bandra East
When: Saturdays, 08:30 PM to 12:00 AM
14. Cafe Delhi Heights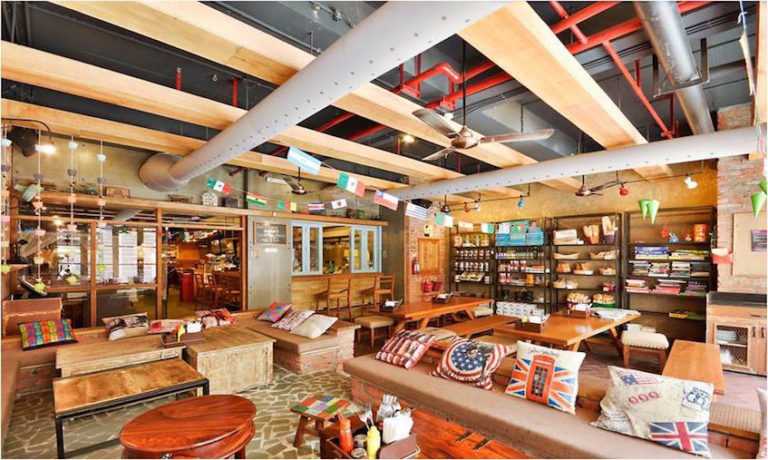 Cafe Delhi Heights is a flagship cafe straight from the capital. A night full of great burgers, cocktails and live music is what this place packs for you. Try the stuffed juicy lucy burger and open chicken burger full of flavours and pair it with a classic oreo cookie shake. Taste a bit of Delhi in Mumbai at this live music cafe.
Where: Unit 2, C.S. 448, Ground Floor, Kamala Mills Compound, Senapati Bapat Marg, Lower Parel
When: 11:00 AM to 01:00 PM
15. Veranda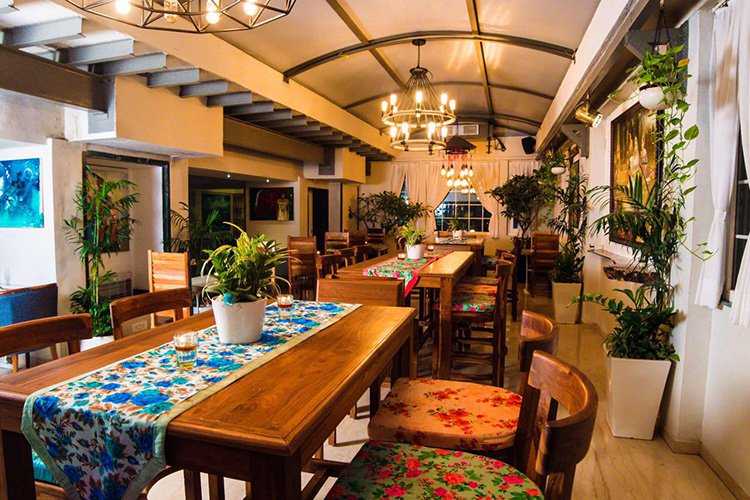 Head over to Veranda for late-night jazz. This artsy cafe located in the heart of Bandra (Pali Hill) serves delicacies and plays jazz till late night, making sure your weekend does not go in vain. Veranda cuts mediocrity by bringing in a new band every Saturday. They also have an extensive menu of drinks. Exotic wines, crafted beers, signature malts and cocktails, whiskey and whatnot. They have a drink keeping in mind each item on the menu.
Where: Hotel Executive Enclave, 331, Dr B R Ambedkar Road, Pali Hill, Bandra West
When: Saturdays, 11:00 PM to 02:00 AM
16. Tipsy Gypsy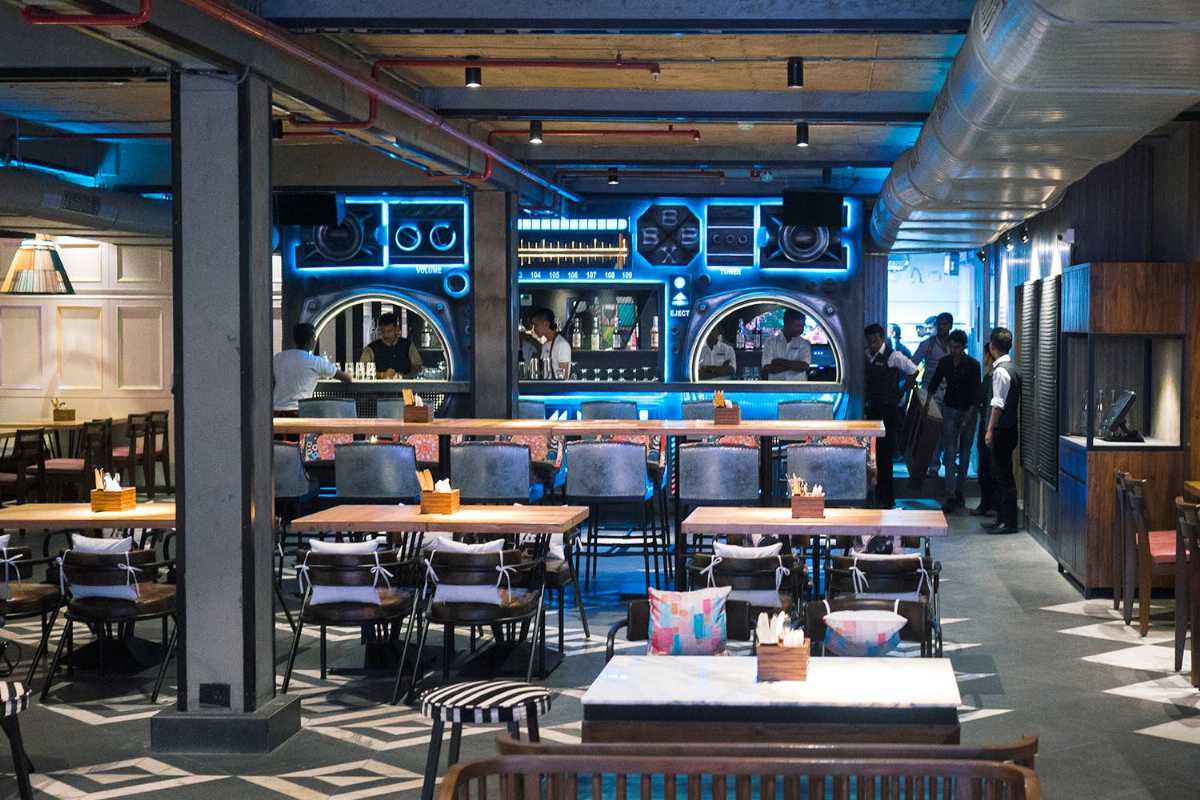 Tipsy Gypsy leaves no stone unturned when it comes to giving their customers a live music experience, unlike any other restaurant in town. The big stage area (big enough to fit four bands!) hosts various artists, from Youtubers and comedians to Sufi bands. There's something or the other going on here all day long. With colourful decor, multi-cuisine menu and cocktails that you would want to repeat over and over again, Typsy Gypsy is the ideal place for a fun-filled evening.
Where: Fun Republic Mall, Level 1, Off New Link Road, Veera Desai Industrial Estate, Andheri West
When: 04:00 PM to 01:00 AM
17. Basanti & Co.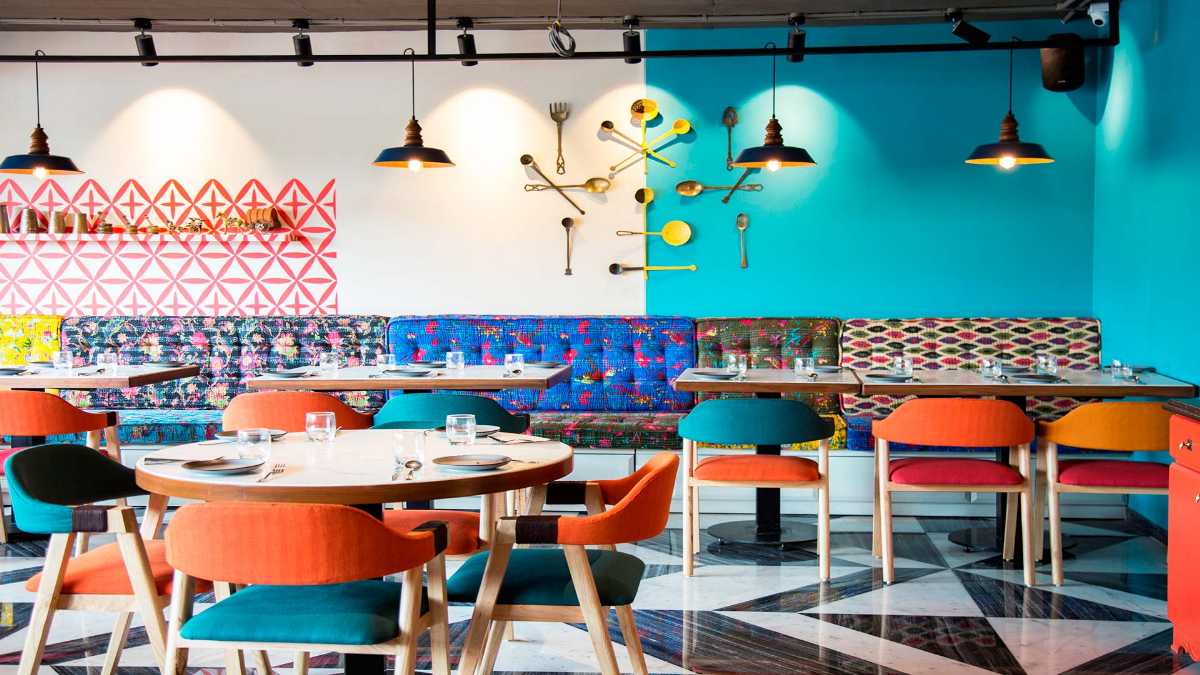 Like all things Indian? Visit Basanti & Co. for their authentic Mughlai, and Awadhi cuisine, pans, unique cocktails, and Bollywood live music. Try Dahi Ke Kebabs for starters, move on to Dum Aloo Lucknowi (with your choice of bread) and finish up your meal with Gabbar ka Paan, a flavourful cocktail with the pan set on fire. This is an excellent restaurant with soothing live music and delicious food options. 
Where:  7/11, Meera Apartments, Juhu Versova Link Road, 7 Bungalows, Andheri West
When: Thursdays, 10:00 PM to 01:00 AM
18. Pickle & Pint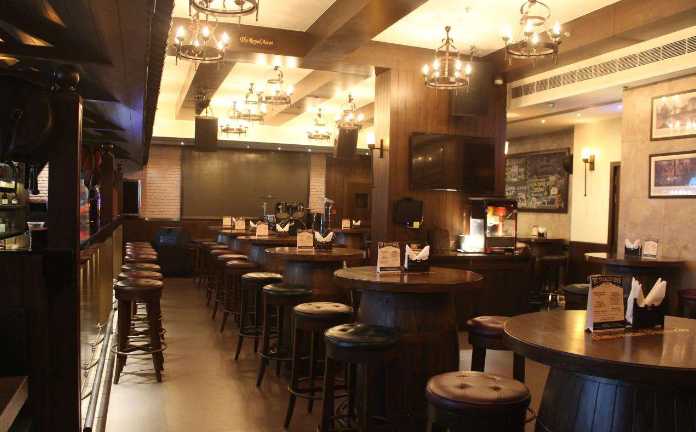 Enjoy good food and good music with good friends at Pickle & Pint. The soulful music played by Solo performers every week will win your heart for sure. The place leaves you spoilt with choice with cuisines ranging from the Mediterranean to Hyderabadi. Be it a weekday afternoon lunch or a weekend party dinner, Pickle & Pint packs a great deal of entertainment for you.
Where: Paradise By Tunga, P-16, Central Road, MIDC, Andheri East, Mahakali
When: 11:30 AM to 4:00 PM , 6:30 PM to 11:30 PM
So whether you drop in for a drink on a hot Sunday afternoon or a hearty meal, the live music at these places only makes things better.