Known as the Beverly Hills of Bollywood, Juhu is home to many of the Bollywood celebrities. Famous for the
Juhu Beach
, the neighbourhood of Juhu is an inherently peaceful part of Mumbai, visited by fans in hope to meet their stars. The ISKCON temple in Juhu is yet another attraction to visit. Juhu is also famous for a number of food places. 
Let's find out more about the most happening Cafes in Juhu:
1. Prithvi Cafe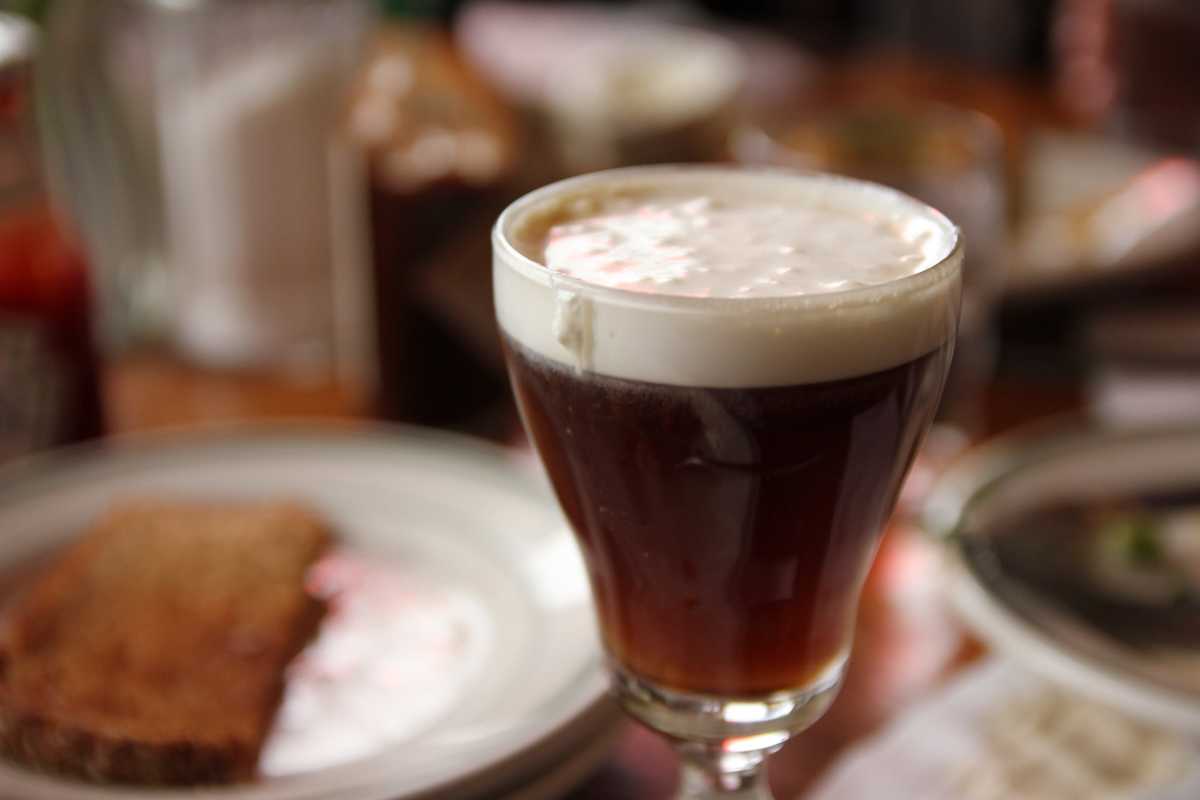 Juhu's Prithivi Cafe is one of the most iconic and happening cafes in Mumbai. It is located alongside the legendary Prithvi Theatre, which also has a fun little book shop and gallery. The decor of this place is pretty unique; with posters of Hindi Cinema's classics. Stuffed
Parathas
&
Chhole
,
Amritsari Kulche, Rajma Chawal, Pav Bhaji,
Pizzas, Iced Tea, Irish Coffee and
Cutting Chai
and wide range of delectable desserts are some of the most famous items on the menu.
Fun Fact: You might as well spot some of your favourite B-Town celebrities in and around this cafe!
Location: 20, Janki Kutir Apartment, Alongside Prithvi Theatre, Juhu Church Road.
Timings: 10:30 a.m to 10:15 p.m.
Average Cost: INR 500 for two. 
2. Farmville Cafe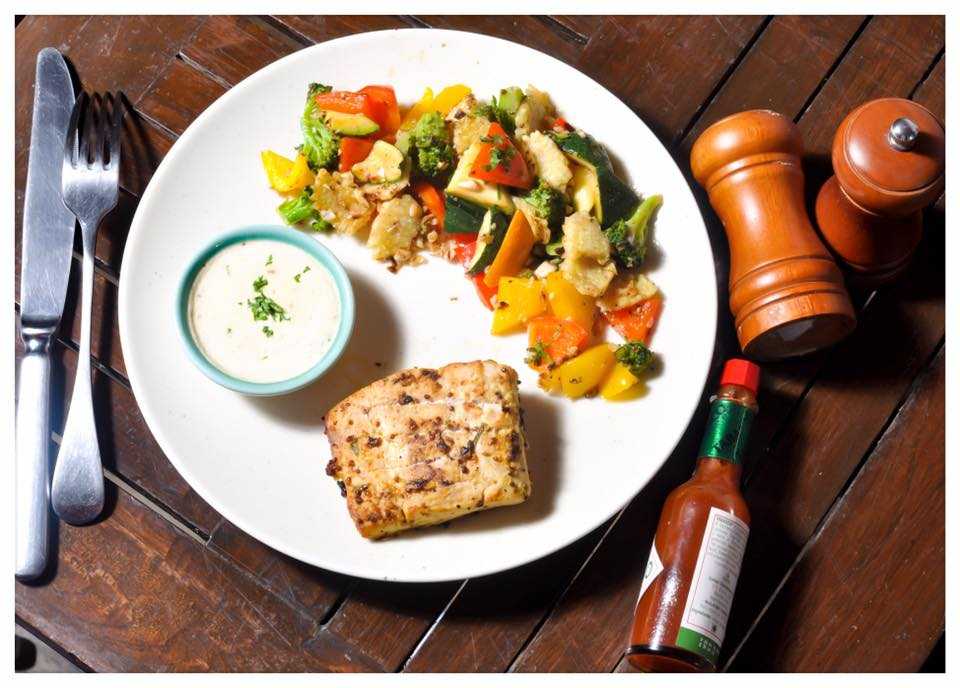 Farmville Cafe justifies its name by bringing fresh farm produce to the table. The concept of this cafe revolves around 'healthy, yet tasty.' Located near Iskcon Temple, this cafe offers all sorts of healthy food right from Gluten-free stuff to the Keto diet and more. They believe in prioritising health by using only fresh and organic ingredients. There is a high degree of customization available at this cafe. They have various salads, healthy breakfast bowls, health drinks that taste awesome, their famous Avocado toast and many more veg & non-veg items.
Location: Ahead of Iskcon Temple, Shop No. 3, Shiv Sagar, AB Nair Road. 
Timings: 9:00 a.m to 12:00 a.m.
Average Cost: INR 1200 for two. 
3. La Sanazaar Cafe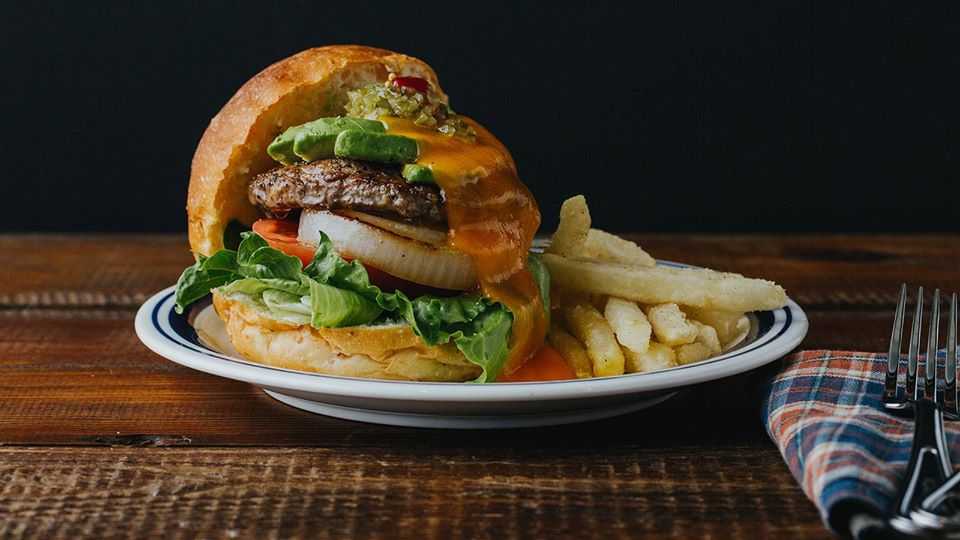 La Sanazaar Cafe is located just 5 minutes away from Juhu Beach. It primarily serves veg and non-veg oriental and continental cuisine, along with fast food items like pizza, pasta, burgers, sandwiches and some great Chinese and BBQ dishes. It is also well known for its sizzlers and mocktails. The ambience is pretty casual. The staff is friendly and the place is pretty budget-friendly. 
Location: La Sanazaar Cafe, Near Juhu Gymkhana, N.S.Road No 13 J.V.P.D Scheme.
Timing: 11:30 a.m to 11:30 p.m
Average Cost: INR 800 for two.
4. Tea Villa Cafe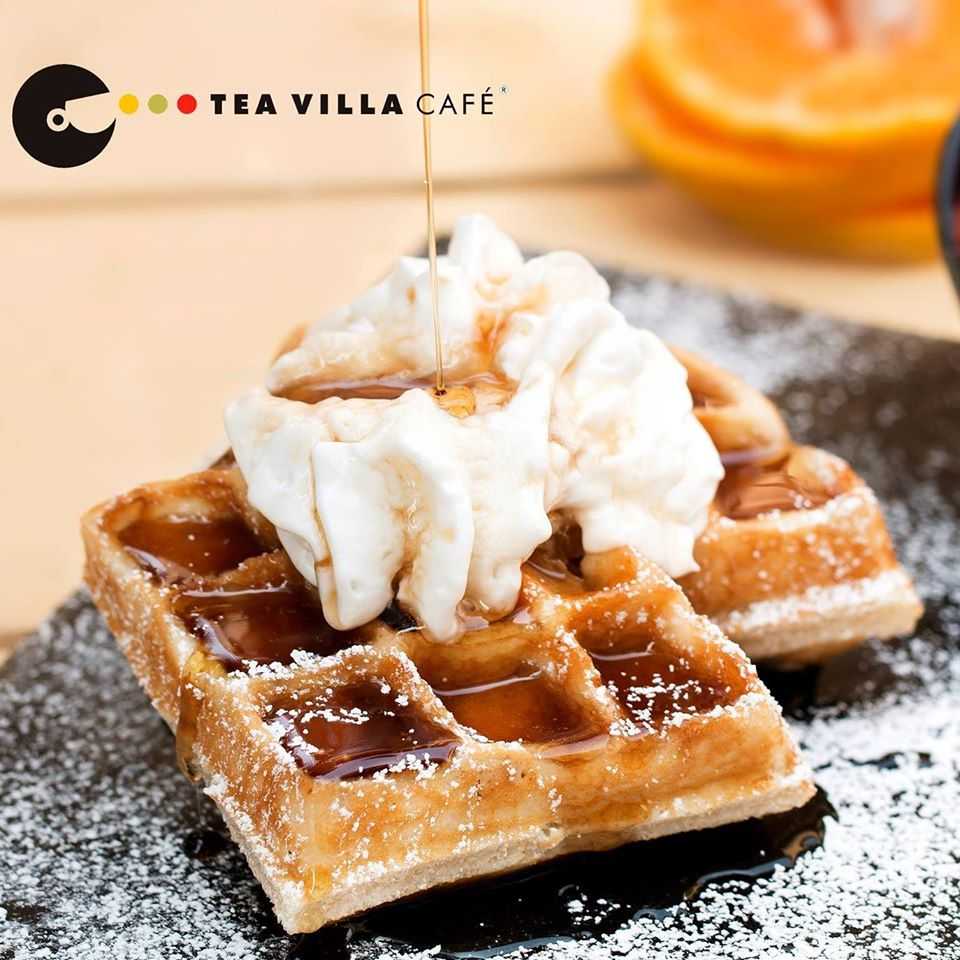 Tea Villa Cafe is synonymous to a tea lover's paradise. It's one of the nicest places to discover different kinds of teas. The Juhu outlet of this cafe is pretty aesthetic and colourful. It is very spacious, having an additional floor and outdoor setting as well. Food is vegetarian; with perfect tea-time accompaniments such as pancakes, croissants, bun maska; to food like salads, soups, sandwiches, pizzas, burgers, dim sums and more. Main courses have it all: Lebanese, Asian, Continental, Mexican, Indian etc. The speciality milk teas are a must-try. 
Location: 765, Juhu Church Rd, Janki Kutir, Juhu Tara, Juhu.
Timing: 08:00 a.m to 11:45 p.m.
Average Cost: INR 1000 for two. 
5. Grandmama's Cafe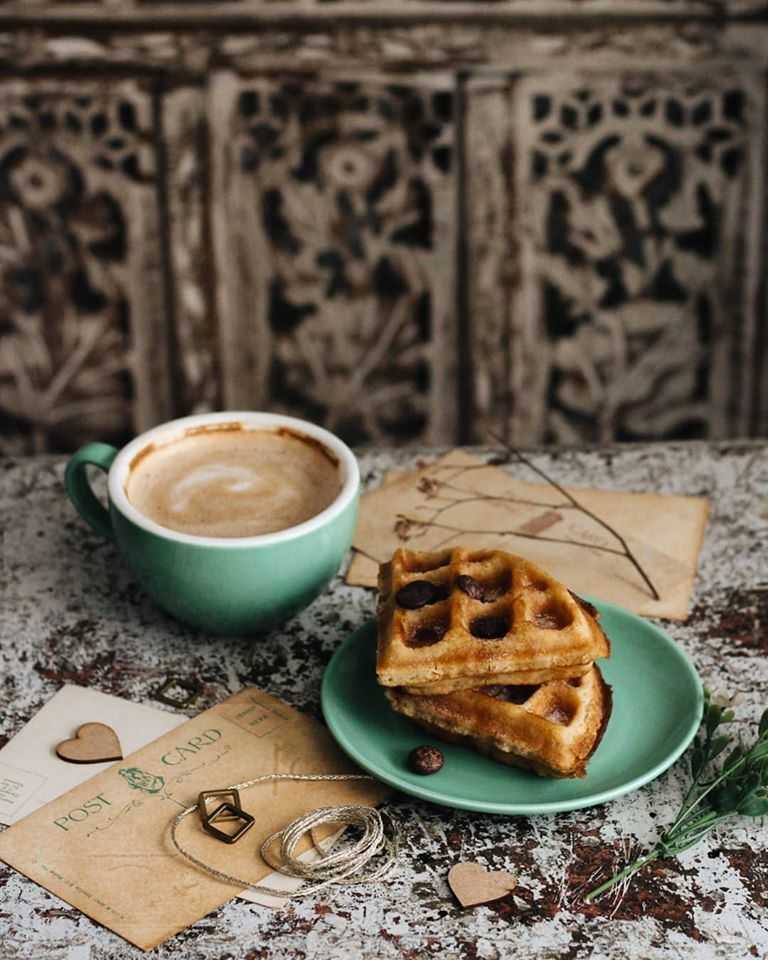 Grandmama's Cafe is an immensely picturesque cafe, with its delicate, pastel colours; bright, beautiful interiors and adorable, fancy decor. Ideal as a cosy hangout spot with friends or family, this cafe has a lot of delicious veg and non-veg food and yummy beverages, desserts to choose from. The influence of Parsi, Italian and Bombay style home-food can be clearly felt through the menu and the vibe of this place. 
Location: Hotel Royal Garden, Juhu Tara Rd, Shivaji Nagar, Juhu.
Timing: 8:30 a.m to 11:00 p.m.
Average Cost: INR 1500 for two. 
6. Lotus Cafe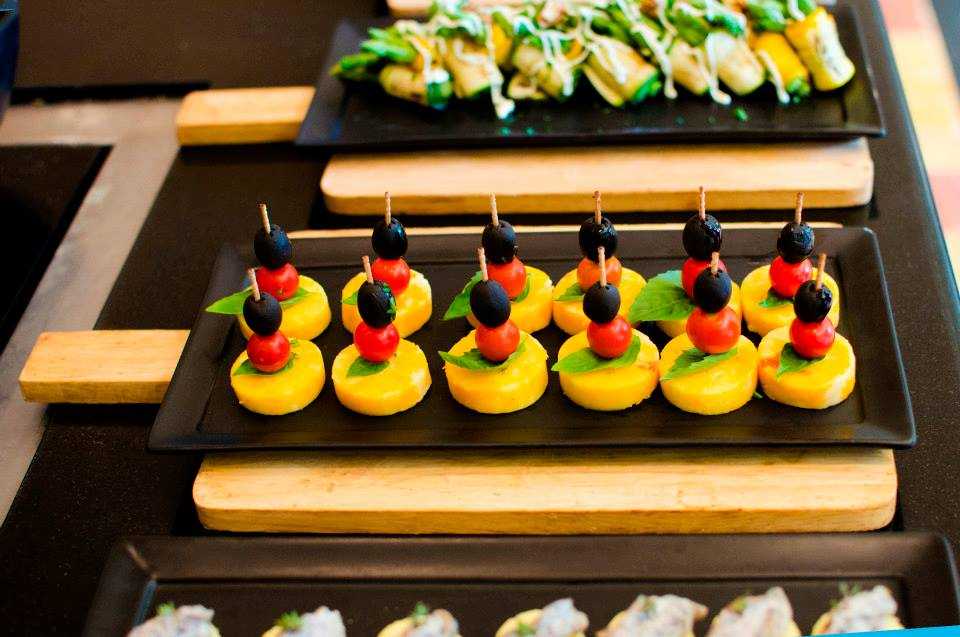 Lotus Cafe is an elite, multi-cuisine cafe at JW Marriott that is open 24 hours. Overlooking a lotus pond, it is one of the most luxurious cafes with a classy, warm ambience and elegant decor. There are elaborate spreads of food; be it at the breakfast or the dinner buffets. The fresh-baked croissants are a must-try breakfast item. The extensive dining menus have everything from chaat, soups, bread, different cuisines of mains, an array of sweet dishes, mocktails and a lot more. Live music and live food counters tend to make the experience all the more fun. 
Location: JW Marriott, Juhu Tara Road, Uditi Tarang Housing Colony, Juhu Tara.
Timings: 24 hours.
Average Cost: INR 3500 for two. 
7. Coffee By Di Bella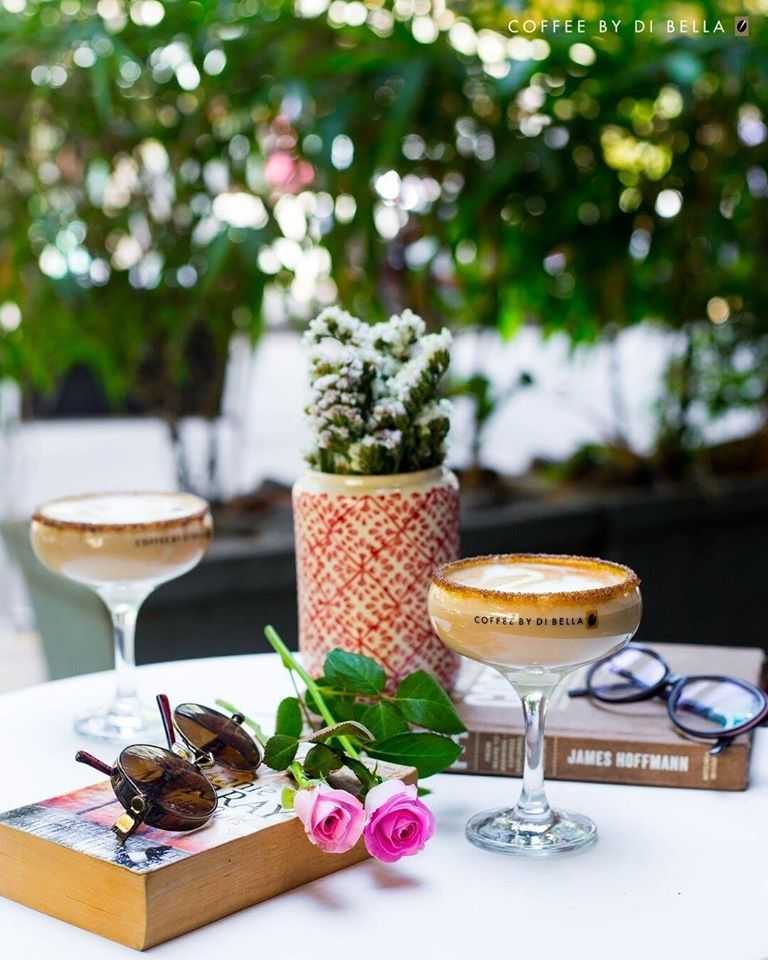 Juhu's Coffee By Di Bella is a fabulous looking cafe, with its elegant design and classy decor. There is outdoor seating as well. This place specialises in Australian coffee. However, the milkshakes and waffles here deserve a special mention. Some of the most popular shakes and waffles are the 'Childhood Wonderland Freakshake,' '
Gold Coast Pretzel Freakshake
,'
Caramel Shake with Choco Chip Waffle
, '
Ferrero Rocher Waffle'
 and more. 
Location: Gulmohar Road, Gulmohar Colony, Juhu.
Timings: 09:00 a.m to 01:00 a.m
Average Cost: INR 900 for two. 
8. Starbucks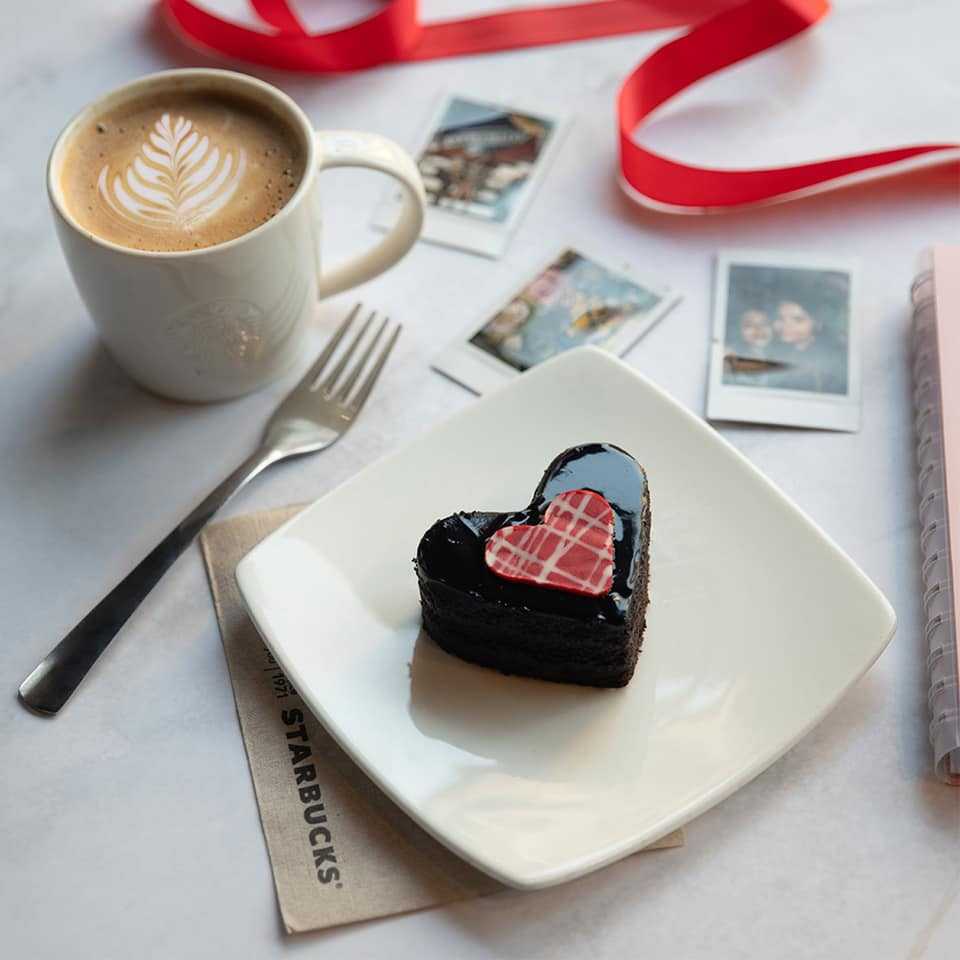 Starbucks is one of those franchises which do not even require an introduction. It is one of the most preferred coffee place known for its signature beverages that has room for a quick bite (sandwiches, tarts, cookies, cupcakes etc.) as well. This Starbucks outlet is at Juhu Tara Road is in Hotel Bawa Continental. It is located at a walking distance from the beach. The place is pretty spacious, with indoor and outdoor seating. 
Location: Ground Floor, Hotel Bawa Continental, Juhu Tara Road, Juhu.
Timing: 07:00 a.m to 01:00 a.m.
Average Cost: INR 700 for two. 
9. Silver Beach Cafe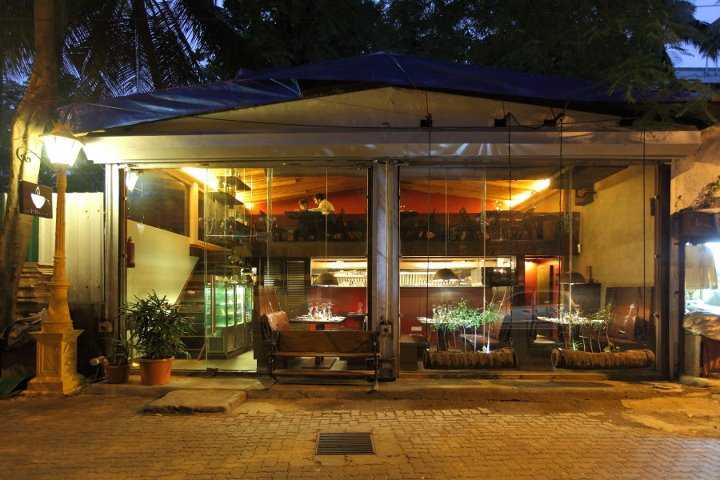 Silver Beach Cafe looks quite nice with its glass exteriors and elegant interiors. It has a wooden theme with the furnishings, chairs, faux leather sofas. The colourful cushions bring about a different vibe. It is well known for its bar, speciality pizzas, seafood, mini-meals, all-day breakfast choices, soups, berry smoothie etc. There are thoughtfully garnished, delicious desserts, too; especially the fondue and hot chocolate. This place serves as one of the ideal choices for a date night. 
Location: Jal Darshan Building, 94/6, Shri GB Jukar Marg, beside Juhu Tara, Jukarwadi, Juhu.
Timings: 07:00 a.m to 01:00 p.m.
Average Cost: INR 2,300 for two. 
10. Under My Cafe 

Under My Cafe (previously named Under My Coffee) is a beautiful eatery located at Juhu Tara Road. This cafe is pretty aesthetic. It has a blue & white theme, walls covered with fun doodles and artificial greenery, the assortment of seating arrangements, elegant decor and soothing lighting. heir coffee, all-day breakfast and pink pasta are well known. Interestingly, there's Vegan and Keto diet food as well. Whilst waiting for your food to arrive, you can play some fun board games as well. College students can also avail discounts with their IDs.
Location: Ground Floor, Emerald Hotel Opposite Sea Princess Hotel, Juhu Tara Road. 
Timings: 07:45 a.m to 12:00 p.m.
Average Cost: INR 550 for two. 
11. Fable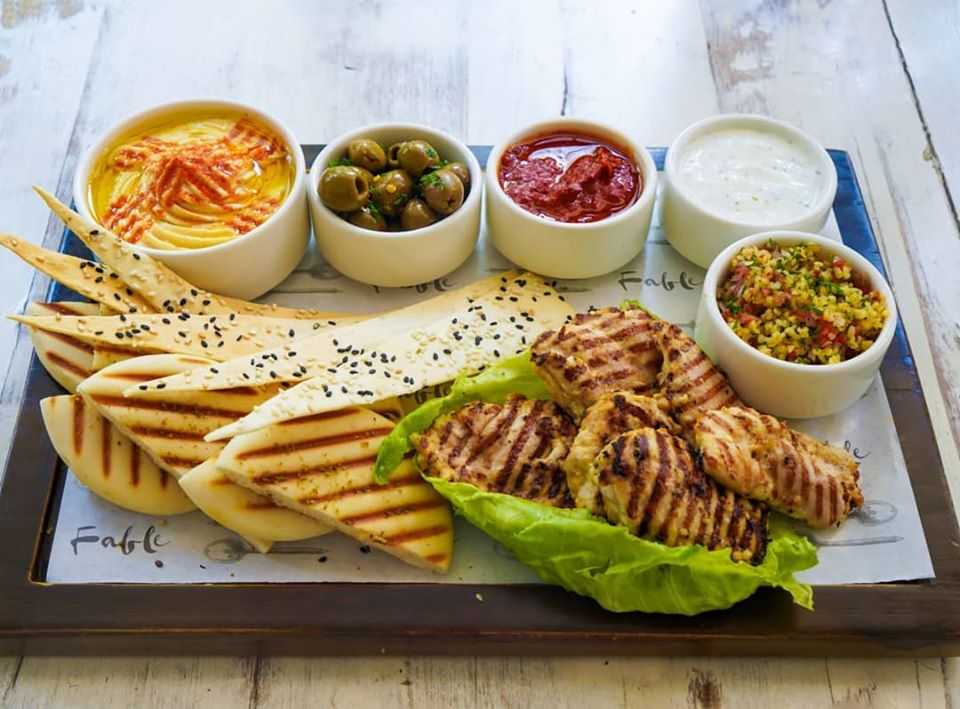 Fable Cafe and Bar has quite a few outlets, at Juhu, Powai and Andheri Lokhandwala. This place has a quaint, vintage vibe to it. There is this old school feel, experienced through the fun theme with quirky colours, washed menus, book stacks, pretty corners, wall decor, fun artworks, chandeliers and more. Their pizzas, avocado toast, bagels, hot chocolate, desserts and mocktails are pretty popular. It is slightly pricey but worth it. 
Location: Aashiyana Apartment, Shop 3, N S Rd Number 13, Chand Society, Vithal Nagar, Juhu.
Timings: 9:00 a.m to 1:30 a.m 
Average Cost: INR 2000 for two. 
12. 10th Street Cafe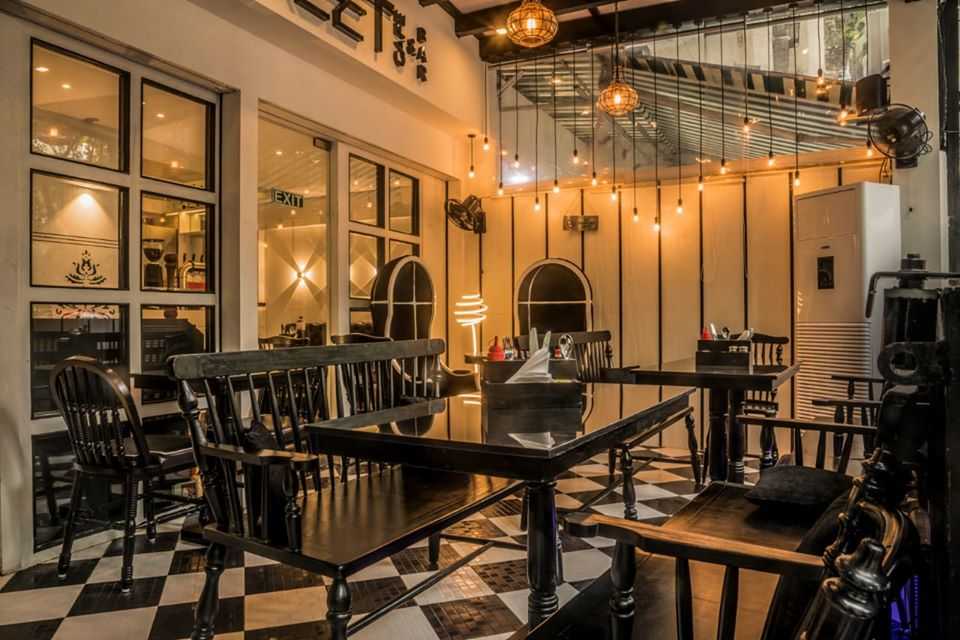 10th Street Cafe is about all things beautiful. It has a monochromatic theme with a dash of greenery through a setting of lush green plants and grass. The decor is immensely modern and
Instagram-worthy
; with intelligent design and elegant lighting. The food is pure vegetarian; and their new menu features an array of delicious fondues, milkshakes, pizzas and more. Their out-of-the-box appetizers, platters and extensive desserts deserve a special mention. 
Location: 10th road, Shop no 8, Sukhmani Himalaya Cooperative Society, JVPD Scheme, Vile Parle West, Juhu. 
Timings: 8:00 a.m to 11:30 p.m. 
Average Cost: INR 1800 for two. 
So its time you hit up your friends and plan a visit to Juhu. Chill at the beach and then unwind at these cafes. Play games, chat for endless hours, have a hearty meal and make a day out of it.