Kids of this millennium generation can be found more indoors 'hooked on their iPads' than playing a sport outside. So, its high time you take your kids out and make a day out of it.
Mumbai
is much more than its glitzy malls and fast-paced life. There's plenty of things to do for all ages; Especially kids. From riding thrilling roller coaster rides at theme parks to learning about the city's rich history, these are the places where your kids (and also you) are sure to have a fun-filled day ahead of them.
1. Adlabs Imagica
You are never too old for Imagica. Prepare for an adrenaline rush in Scream Machine and Nitro (kids' all-time favourite) or family-friendly Alibaba Aur Chalis Chor and Mr
India
. Other than the thrilling rides, Imagica also has a snow park (with DJ and a snack counter), five restaurants, food trucks and shopping outlets (where you can get funky t-shirts for your kids). Make sure to get done with all the rides by 6:00 PM because that's when the famous parade starts. The theme park is best visited during the non-peak timings (November to April) when the crowd is less (so is the ticket prices) and the weather is pleasant too. Don't want to go to the theme park? Put a swimsuit on your kids, put a lot of sunscreens and let them prance in cold waters and wave park in Imagica's water park.
Location:
No. 30/31, Khopoli-Pali Road, Off Mumbai-Pune Express Highway, Sangdewadi, Khalapur, Raigarh, Khopoli
Timings:
11:00 AM to 08:00 PM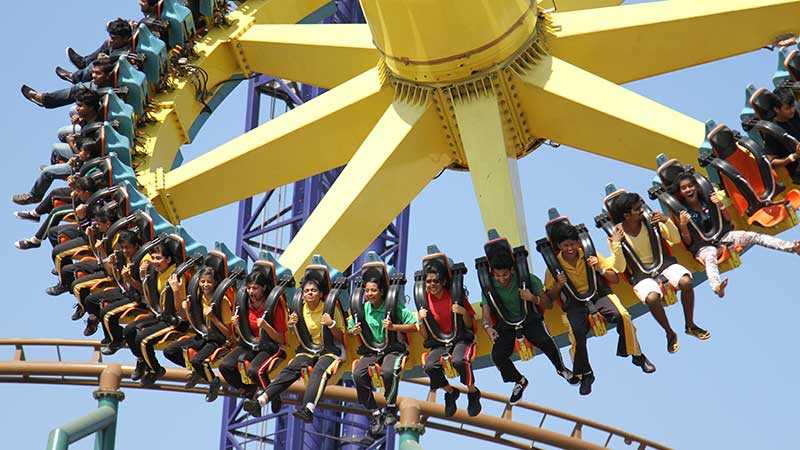 2. Sanjay Gandhi National Park
Borivali NationalPark or Sanjay Gandhi National Park (as its popularly known) is a suburban gold mine. A green space tucked away in the concrete jungle, this national park provides a relief from the ever-bustling city life and is loved by children of all ages. Plan a day full of activities with your kids. Spot lions and tigers, row a boat, trek on nature trails, cycle around
Kanheri caves
, and make sure to hop on the toy train (just like in Darjeeling). If you still have time to spare, head over to the Garden of Fragrance and spot more than 68 types of aromatic plants. The garden and the national park as a whole is a scenic beauty.
Location:
Borivali East, Mumbai
Timings:
7:30AM - 5:30PM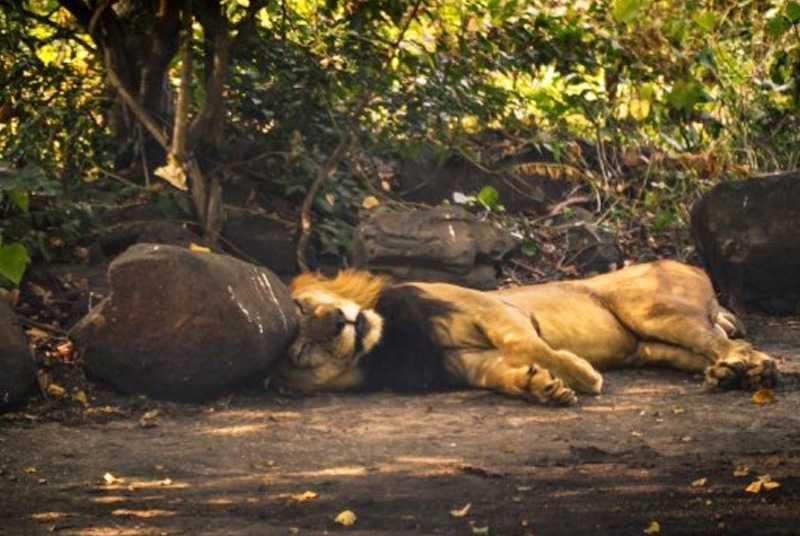 Visit the Nehru Planetarium, and I am sure the kids (and yourself) will return home full of knowledge about the cosmos. An architectural marvel, this theatre cum museum. For starters, take your kids to the show about "universe existence" which only costs INR 60. The dome-shaped theatre with a wide screen is truly mesmerising. Then head over to the project installation area where you'll come across exciting space models. If you're the kind of person who loves history, do not make the mistake of missing this knowledgeable tour of an entire history of our universe. Encourage your kids to ask questions, and the friendly guides (or the ever-friendly Google) will answer all their questions.
Location:
Nehru Centre, Dr Annie
Besant Road
, Lotus Colony, Worli, Mumbai
Timings:
10:30 AM to 05:00 PM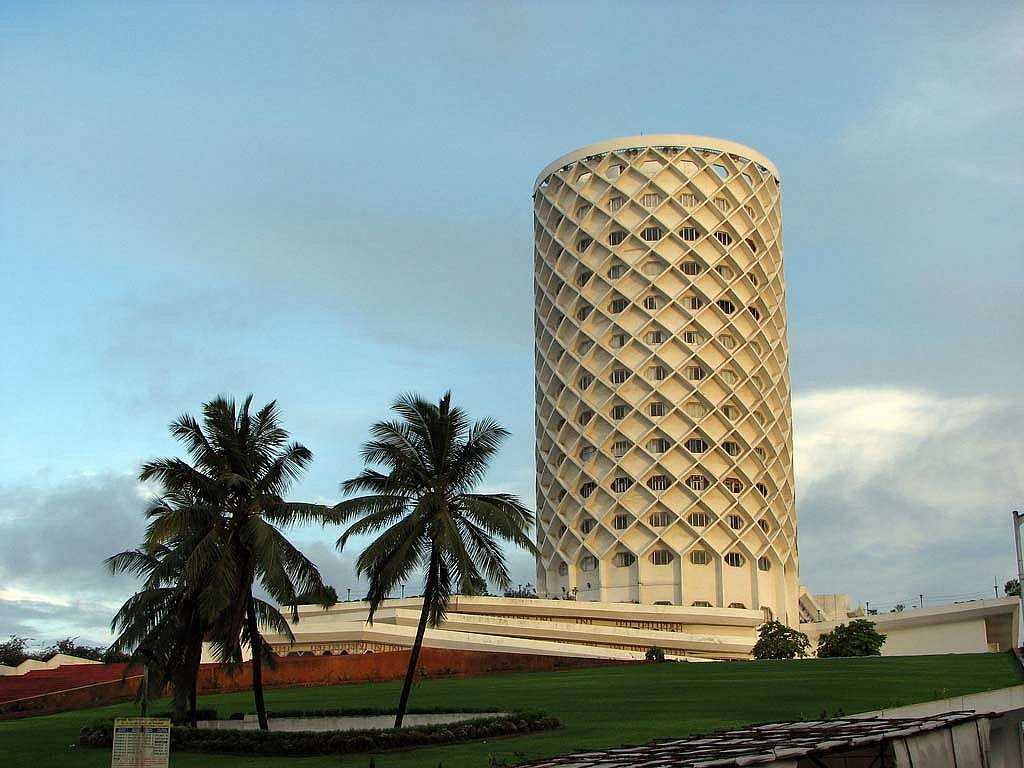 4. Beaches
Complain all you can (because you have a right to) about the dirty beaches this coastal city has but one can't deny the fact that spending an evening on the beach with your kids is one of the best things to do in Mumbai. There's
Marine Drive
Chowpatty,
Juhu Beach
, Band Stand (Bandra), Worli Seaface, and many more beaches where you can plan a picknick to. Make sure you visit it during a time when there are fewer people frolicking (avoid Sundays). Click pictures, watch a beautiful sunset, eat the best local cuisines and make the most of your day.
Location:
All over the city
Timings:
The best time to visit is after 5 PM when the heat dies down.

5. Taraporewala Aquarium
Who isn't fascinated by marine life? Taraporewala Aquarium is one of the best tourist attractions where you can take your kids on the weekend. Pay a nominal amount of fee, and you're inside. As the aquarium is circular, you'll move around and end up at where you started.
Along
the way, you'll come across over 400 species of fish from all over South East Asia and also a museum housing corals and skeletons. This aquarium is perfect for spotting some beautiful and exotic marine animals and also learning about them.
Location:
Netaji Subhash Chandra Bose Road, Marine Drive, Near Charni Road Railway Station,
Gurgaon
, Mumbai
Timings:
10:00 AM to 08:00 PM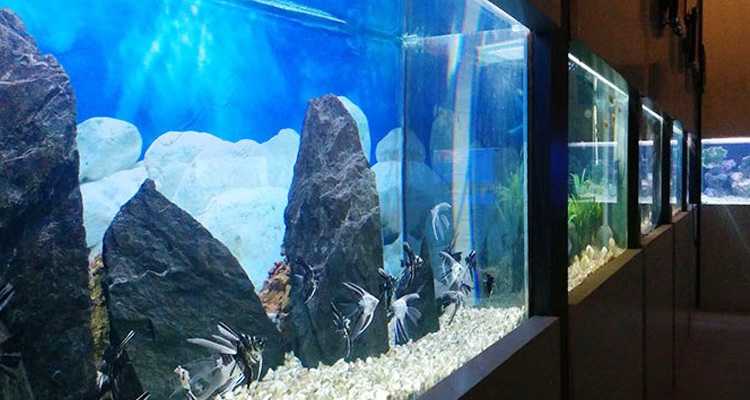 6. Elephanta Caves
Geographically the caves are not located in Mumbai but to reach them you have to take an hour-long ferry ride from the Gateway Of India or drive around the Gharapuri (make sure to keep GPS on). This UNESCO heritage site has 16 caves waiting for you and your kids to explore them. You could either plan a quick day's trip or stay over (thank you, Airbnb) and take your time. The magnificent and beautiful caves are a treat for the sore eyes. This site is a backpacker's delight. So tie your walking shoes, pack some snacks and water, and don't forget your camera. Head over to Elephants Caves to engulf yourself in rich history.
Location:
Gharapuri, Maharashtra
Timings:
The caves are open to visitors from 09:00 AM to 05:30 PM (except Mondays)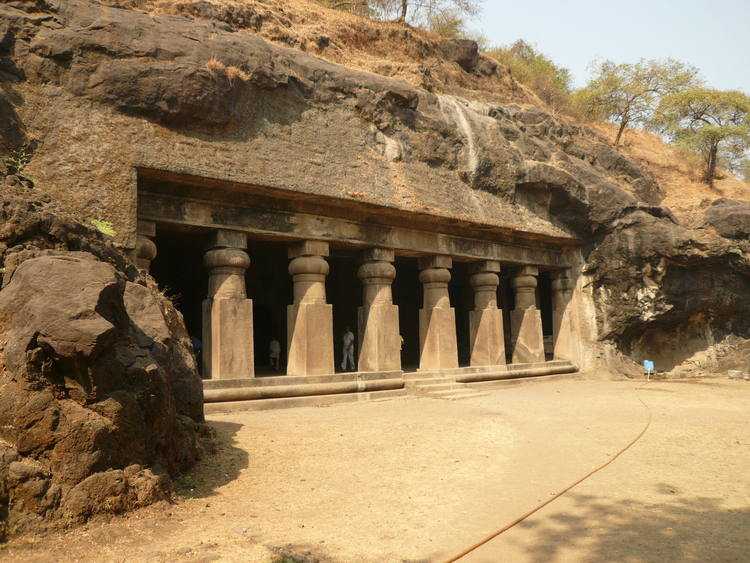 7. Smaaash
If you've not yet visited Smaaash, you've been missing on a lot of fun. Smaaash is gigantic gaming and activity arena. Kids, adults, everyone will fall in love with this place the moment they step in. Jumping around in trampoline park, putting your bowling skills to use, driving go-carts, rock climbing, shoot some hoops in arcade games, and what not. There are a plethora of activities all designed keeping kids in mind. It is a paradise for children. The place is not only about the thrills and fun. You can unwind and grab a beer in at their bar while your kids play around. Tip: The prices here are towards the costlier side. Make sure to plan accordingly not to burn a hole in your pocket.
Location:
Gate 4, Kamla Mills Compound, Pandurang Budhkar Marg, Lower Parel, Mumbai
Timings:
12:00 PM to 01:00 AM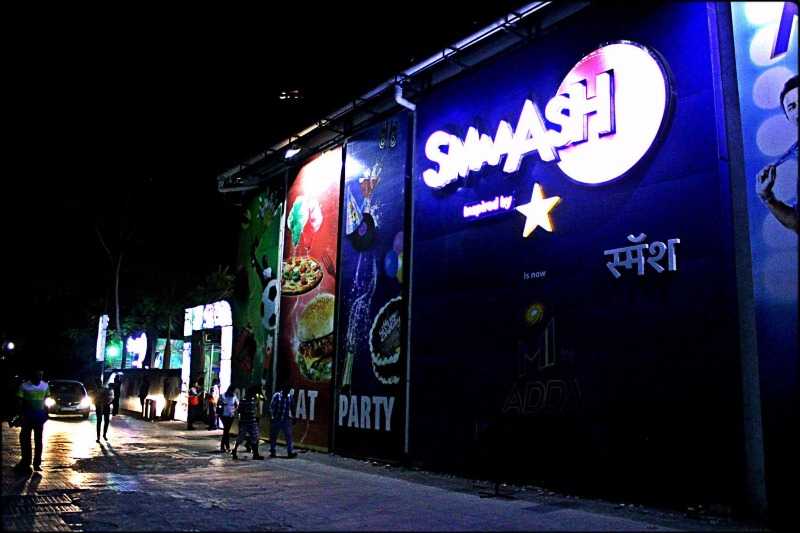 The Snow World is the perfect place to visit with your kids on a hot sunny day (which is pretty much every day). Winters in Mumbai are hardly witnessed. And if they are, the experience doesn't last long. Except they do in Snow World. The charges are 575 per person for an hour. Within that time, take part in activities such as ice-skating, snow sledging and even snowboarding. Throw snow around or objects from it, make the most of your hour. You can also step out in the warm area to take a quick break if the cold gets to you. You need not worry about the equipment because the place provides you with jackets, gloves, shoes and every equipment to keep you warm.
Location:
Phoenix Market City, 58 - 61, Lower Ground Level, L.B.S. Marg, Kamani Junction, Kurla West, Mumbai
Timings:
11:00 AM to 10:00 PM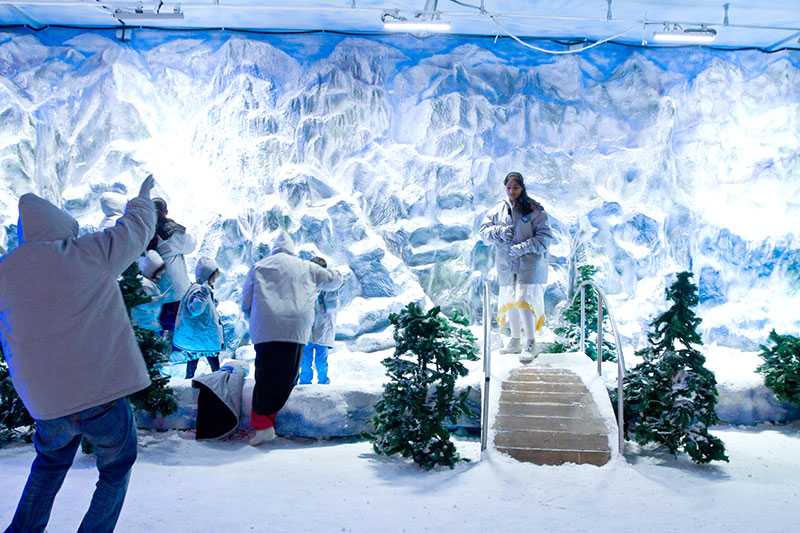 9. RBI Monetary Museum
Do your kids ever ask you how money is made? To answer this museum, take them to RBI Monetary Museum. With an entry fee of INR 10, they will learn about the concept of money and how it evolved from barter to paper and coins. They will come across all types of money, from Panam coins to paper money and everything in between. The rest of the sections of the museum will give them an insight into the history of money in India and all over the world. The place is frequented by children of all ages on a school trip or a trip with their family.
Location:
Sir Phirozshah Mehta Road, Kala Ghoda, Fort, Mumbai
Timings:
10:30 AM to 5:00 PM (all days except Monday)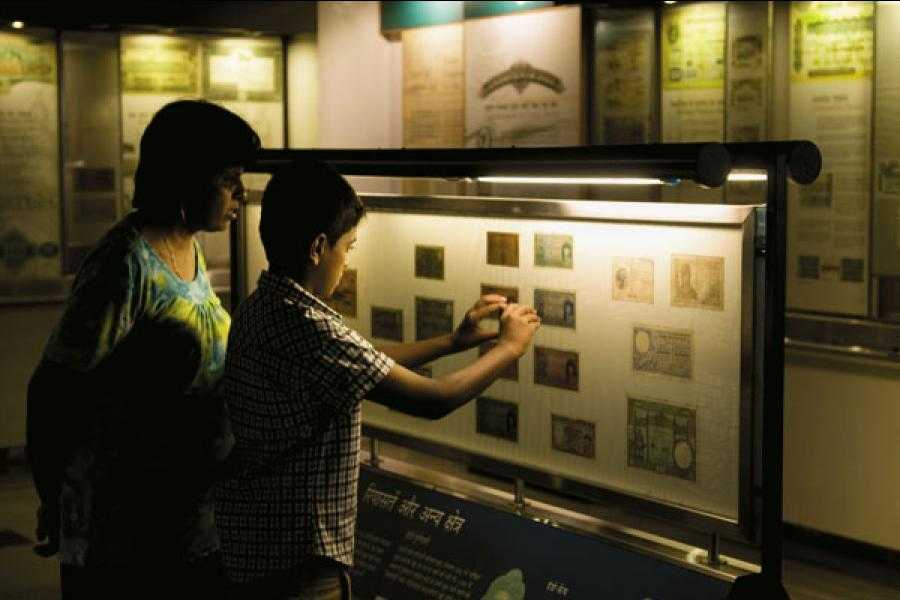 10. Chhatrapati Shivaji Maharaj Vastu Sangrahalaya
The Chhatrapati Shivaji Maharaj Vastu Sangrahalaya is one of the finest museums in Mumbai and all over the country. It houses more than 50,000 artefacts. Look around at a great collection of sculptures, bronzes, treasures from
China
,
Japan
and Tibet, and even excavated artefacts from the heritage sites. The museum also houses a 2000-year-old mummy which was kept hidden but went on a display recently in an exhibition. What's more fascinating than a mummy to children?
Location:
159-161,
MG Road
, Kala Ghoda, Fort, Mumbai
Timings:
10:15 AM to 06:00 PM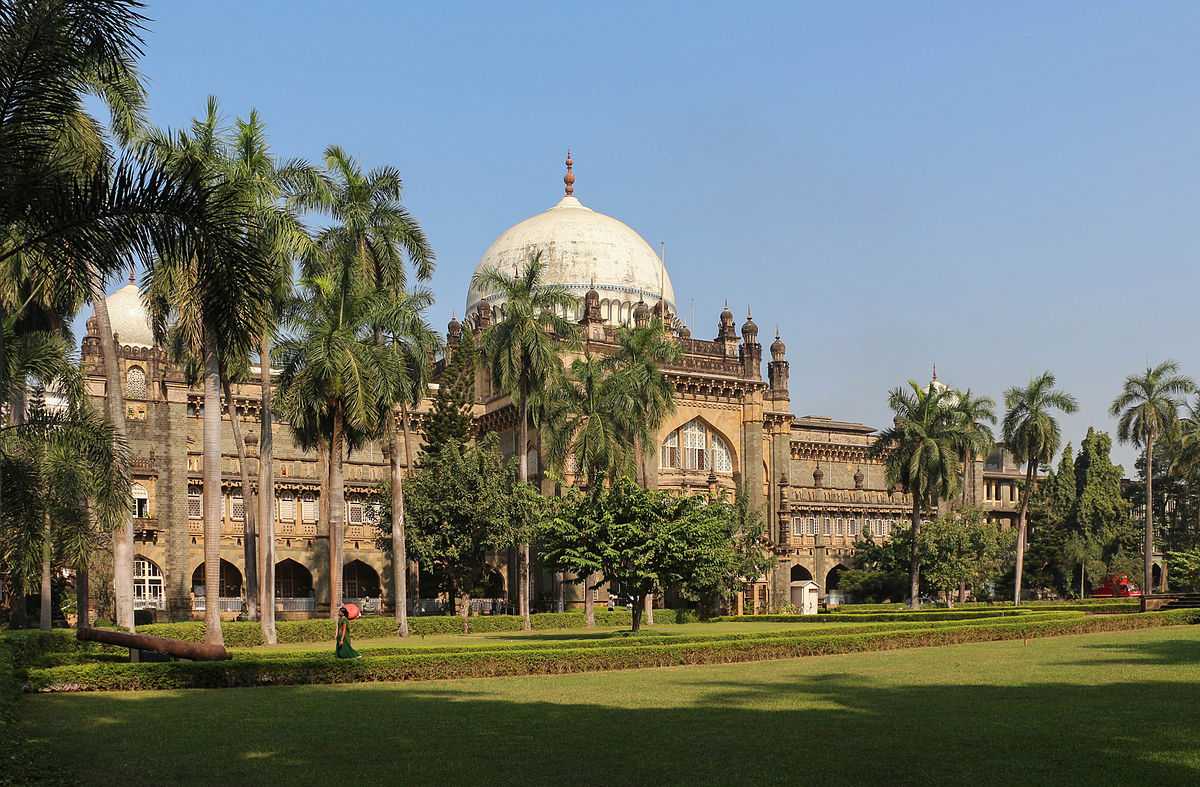 11. Pawfect Life - Dog Daycare Centre
Nothing can be better than spending a day with fluffy four-legged puppers. You'll find 15-20 dogs to play with - chilling around without a leash (don't worry, they don't bite). You can pet them and play with them, but you can't feed them or take them for a walk. Come to Pawfect life with your kids. Surrounded by love, paws, and licks, they will surely enjoy their time and so will the dogs. The price is INR 200 for an hour (it's worth it). You will have to call them in advance and make a booking because their time slots are always filled with puppy lovers just like you! Some of the dogs are up for adoption, so be a good soul and adopt one if you want to.
Location:
F-1, Ground Floor, Nand-Dham Industrial Estate, Marol-Maroshi Road, Marol, Andheri East, Mumbai
Timings:
12:00 PM to 05:00 PM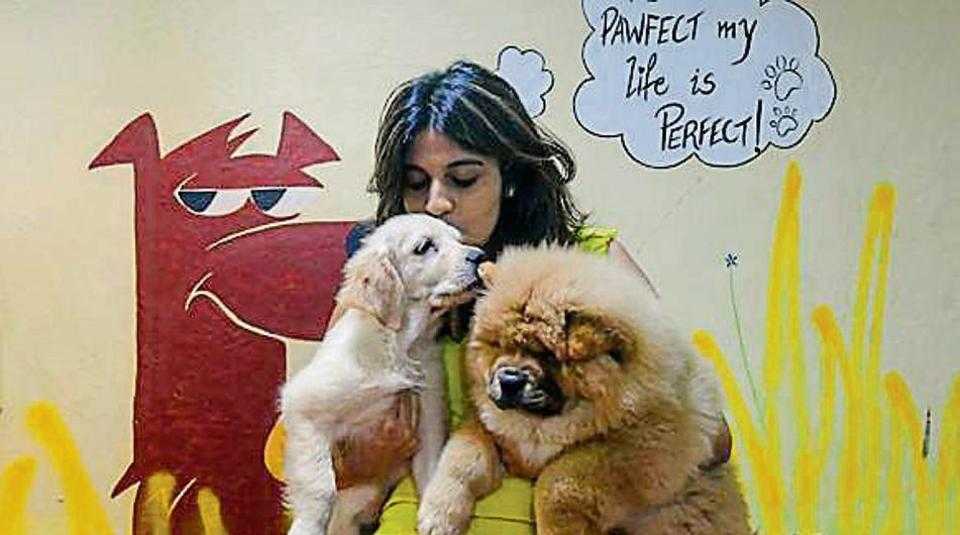 So, now that you know talk to your kids about it to know which place piques their interest the most. Or plan the day's trip in secrecy and surprise them. Either way, they are in for a good time.