There is hardly anyone who hasn't visited one of the most loved suburbs of
Mumbai
- Bandra! Popularly known as the 'Queen of Suburbs' and rightly so, Bandra has a lot to offer regarding culture, lifestyle, events etc. making it an ideal place to hang out for one and all! One can easily explore Bandra on foot and soak in the rich variety that it has to offer. Right from the famed Joggers Park, to
Carter road
that is abuzz with swanky cars and fancy people at all given times, to Hill Road which is every street shopper's dream come true to take a stroll at
Bandstand
while admiring the sprawling bungalows and hoping out loud if you could manage to buy one in this birth and hundreds of quaint cafes and eating joints catering to a diverse range of taste-buds!
The list of Cafes in Bandra below will pretty much help you cover different areas at Bandra while satiating your hunger pangs and leaving you asking for more!
1. Candies, Pali Hill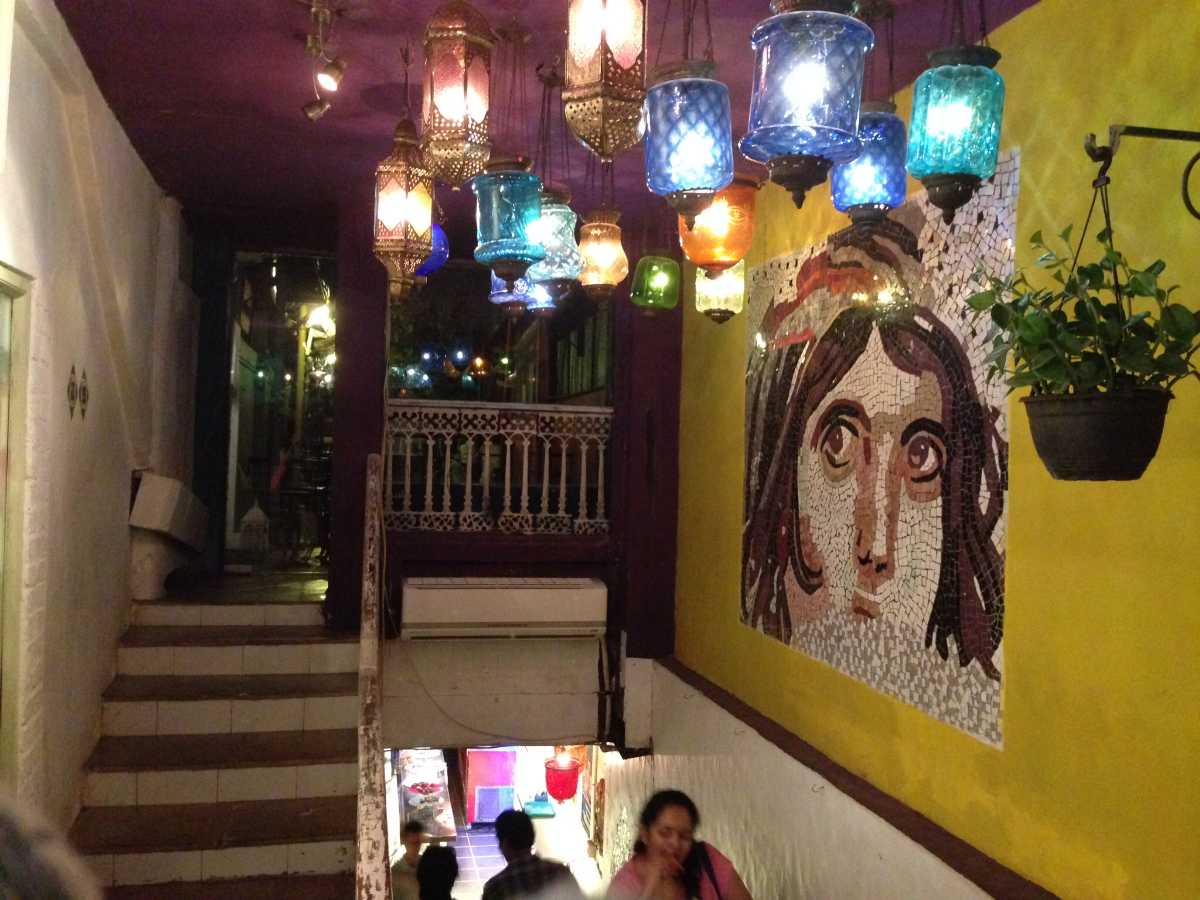 Bandra is synonymous with Candies! Mumbaikars can vouch for this one! Candies, Pali Hill (there are two more outlets in Bandra) is the best one of the lot, and comes as a no-brainer when it comes to planning a friend's reunion or a simple coffee date! For starters, the place is enormous! It's spread across different levels and has indoor as well as outdoor seating. Once you enter the premises, you immediately feel as if you're in the midst of nature! The 'room of lamps' on the second level is simply amazing.
Must try dishes: Cold coffee, chicken lasagna, veg wraps and cute cupcakes!
Cost for 2: INR 700
Timings: 8:30 AM to 10:30 PM (Mondays closed)
Location: Mac Ronells, Next to Learners Academy School, Pali Hill, Bandra West
2. Blue Tokai Coffee Roasters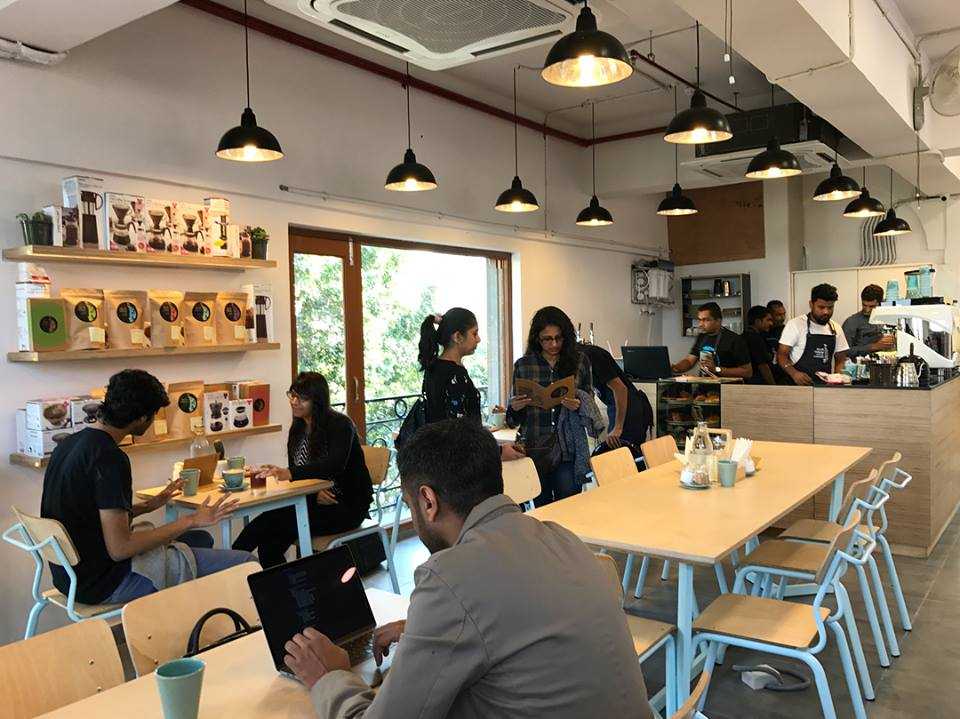 This cafe in Bandra is a hidden gem! Heaven for all coffee lovers, the location is such that it can be easily missed! The coffee is brewed from the freshly roasted beans, giving out a lovely aroma in the café! The food options are limited, so if you are not a coffee lover, you might have to re-think going here!
Must try dishes: Peppermint mocha, sea salt mocha, bagels and chocolate croissant
Cost for 2: INR 400
Timings: 7:00 AM to 11:00 PM (Open all days)
Location: May Flower Apartment, New Kantwadi Road, Pali Hill, Bandra West
3. Pali Village Café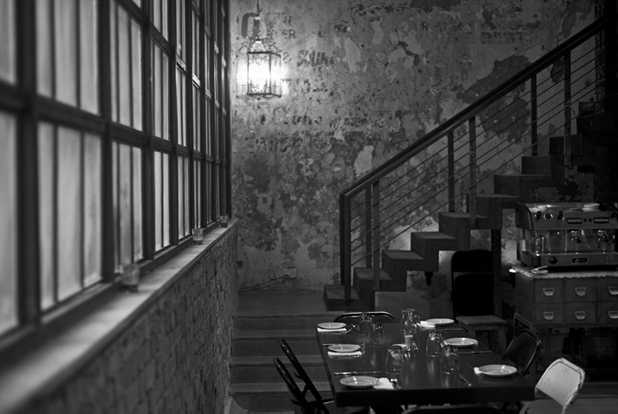 To put it in short, Pali Village Café is known for the European cuisine that is served, with a rustic décor coupled with an elaborate wine menu! This place can easily be tagged as cosy and romantic. This cafe in Bandra is such that you will find it brimming with people even on a quiet Friday afternoon, so make sure to plan! This cost being on a higher side; you will only see a sophisticated crowd here.
Must try dishes: Assorted wine menu, prawns in lemon coriander and jalapeno risotto

Cost for 2: INR 2500

Timings: 9:00 AM to midnight (Open all days)

Location: 602, Ambedkar Road, Pali Naka, Pali Hill, Bandra West
4. The Bagel Shop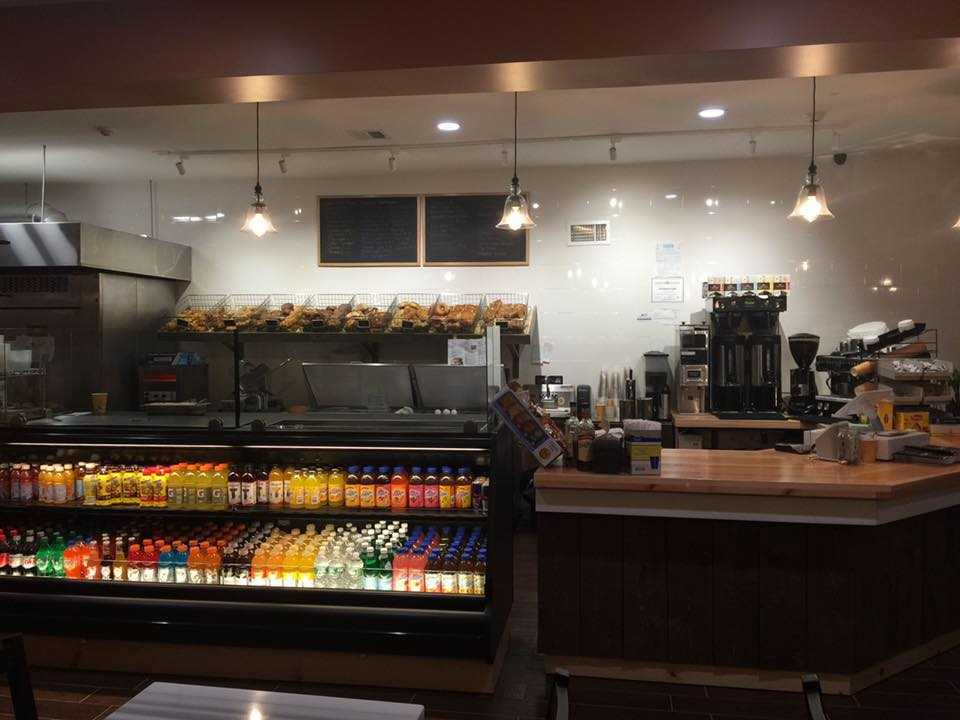 This cafe in Bandra is chill and perfect for hanging out with friends. This place is targeted at youngsters, who are often found spending time chatting away with their group, or it's the perfect place for some to work away on their laptops. It's located along a narrow lane and is a relatively small place, so it doesn't take long before all the tables are occupied! A tip- make sure to park your vehicles someplace else, as parking near the café is a little problematic.
Must try dishes: Chicken and cream cheese bagel, blueberry muffin and chocolate fudge cake

Cost for 2: INR 800

Timings: 9:00 AM to 10:30 PM (Open all days)

Location: 30, Pali Mala Road, Carter Road, Bandra West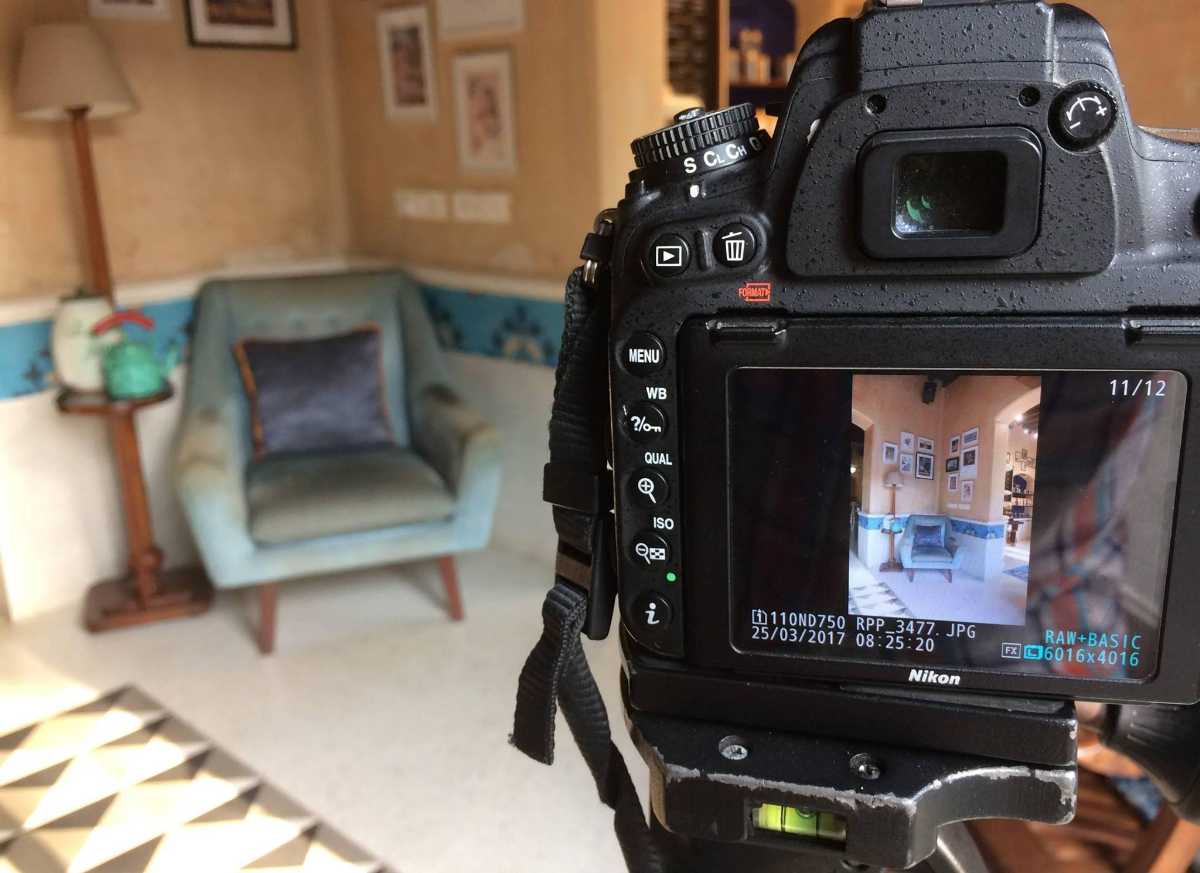 A clean and stylish place known for its Indian blends and for serving light savouries and snacks. Going by the name, you are bound to get a feel of the ambience having rustic wooden furniture with soothing Indian classical instrumental music being played at the background. This is one of the best places to visit in Bandra and boasts of a wide range of different teas that steal the show! They pay special attention to the way food is presented. A perfect cafe in Bandra for a small group on a rainy afternoon!
Must try dishes: Kashmiri tea, kulfi chai, chicken chai kebab, house special Bombay sandwich

Cost for 2: INR 1100

Timings: 7:30 AM to 11:30 PM (Open all days)

Location: 36-A, Ground Floor, Sanatan Pereira Bungalow, St. John Baptist Road, Reclamation, Bandra West
6. Bombay Coffee House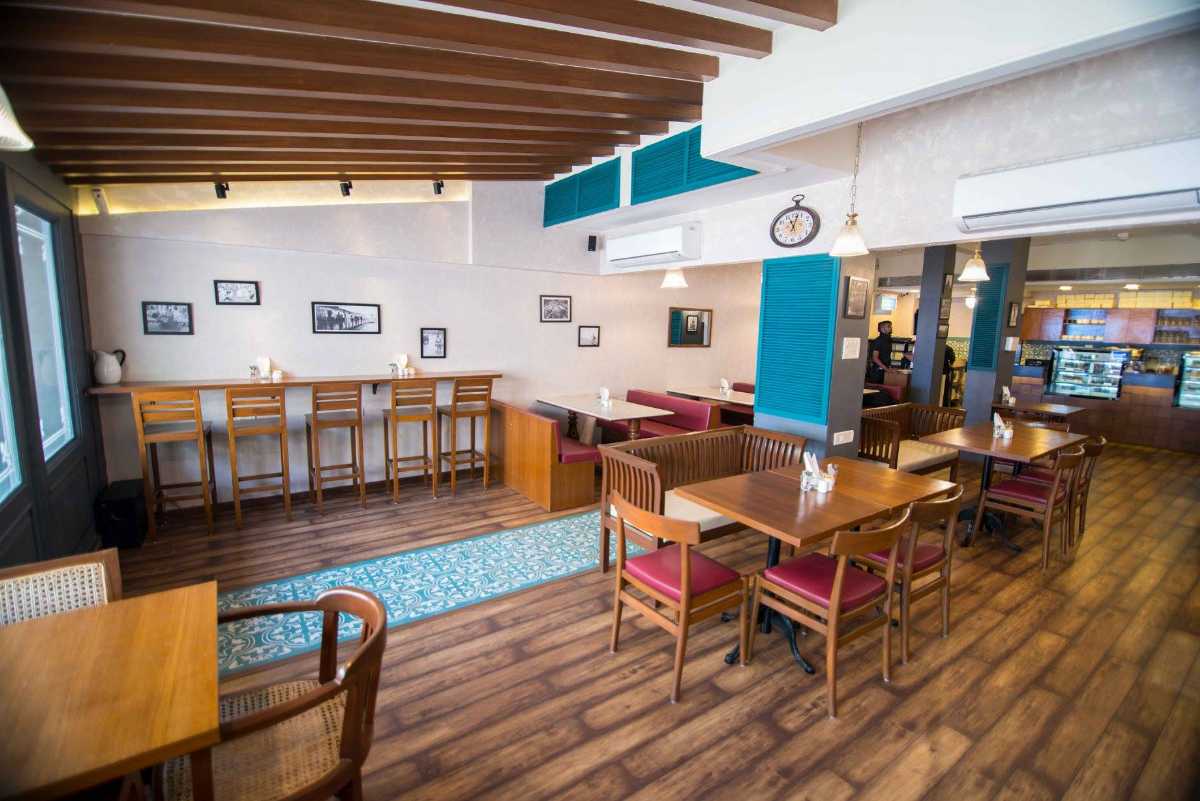 The speciality of this place is its simple next-door café kind of an ambience, making it a site that is accessible to all! It is an ideal cafe in Bandra for brunch, which is reasonably priced and can be located easily. Finding a place in the evening hours is difficult owing to the constant inflow of people, tired after a shopping bout at Linking Road (located right outside the café)!
Must try dishes: Chicken Caesar salad, egg benedict, The King's breakfast and coffee

Cost for 2: INR 800

Timings: 9:00 AM to midnight (Open all days)

Location: 248, Neelkamal Building, Opposite National College, Waterfield Road, Linking Road, Bandra West
7. Tea Villa Café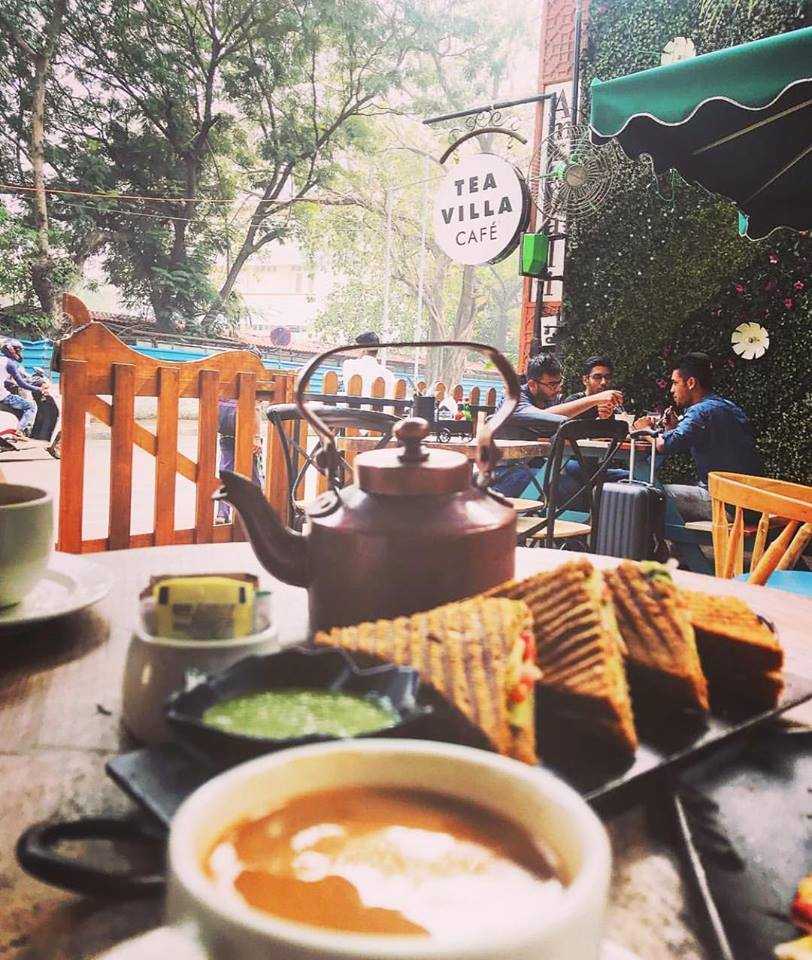 A recommended cafe in Bandra that has an array of food and drink options to choose from besides being light on the pocket and located at a stone's throw from Globus signal do you need anything more to give it a try at least once?
Must try dishes: Waffles, Kashmiri Kahwa Pasta, falafel burger and masala chai

Cost for 2: INR 900

Timings: 10:00 AM to 12:00 AM (Open all days)

Location: 31, Opposite Globus, Hill Road, Bandra West
8. Ray's Café and Pizzeria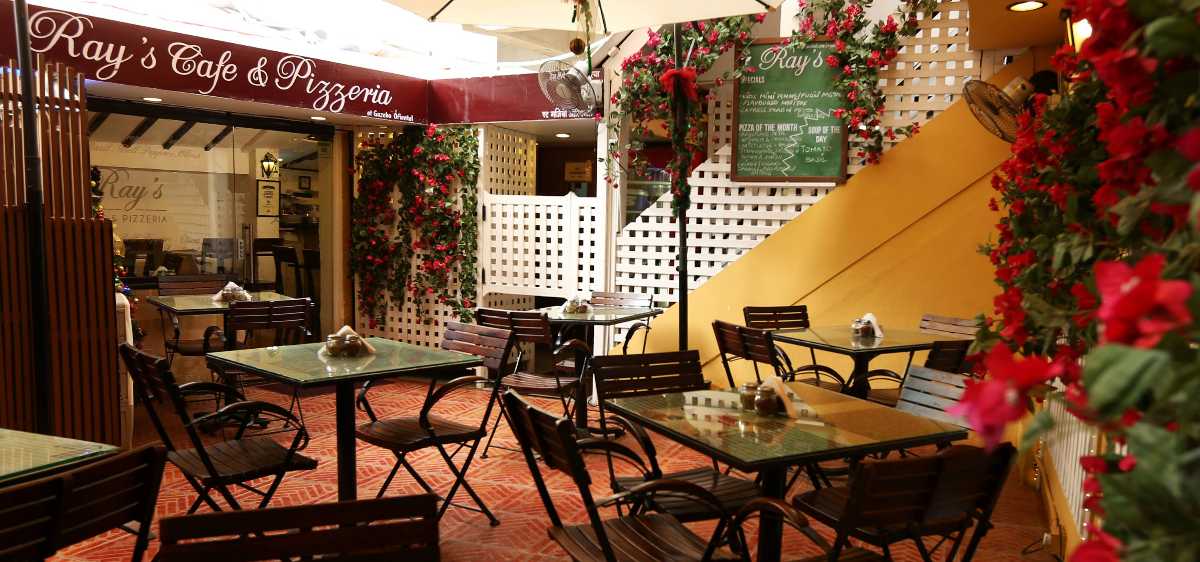 This place plays hide and seek with almost everyone who tries to locate it on the main road near Holy Family hospital. This place is sandwiched between two other renowned eateries - a quiet place, away from the maddening crowds nestled off the main road. This is one of the best places to visit in Bandra because of its minimal décor which gives out a homely vibe, ideal for casual meetups and lunch dates. Craving authentic pizza, anyone?
Must try dishes: El Greco pizza, basil pesto pasta, fire and smoke pizza

Cost for 2: INR 1400

Timings: Weekdays - 12:00 AM to 11:00 PM; Weekends - 12:00 AM to 11:30 PM

Location: 133, Gazebo House, Hill Road, (Behind Mamagoto), Bandra West, Mumbai
9. Poetry by Love and Cheesecake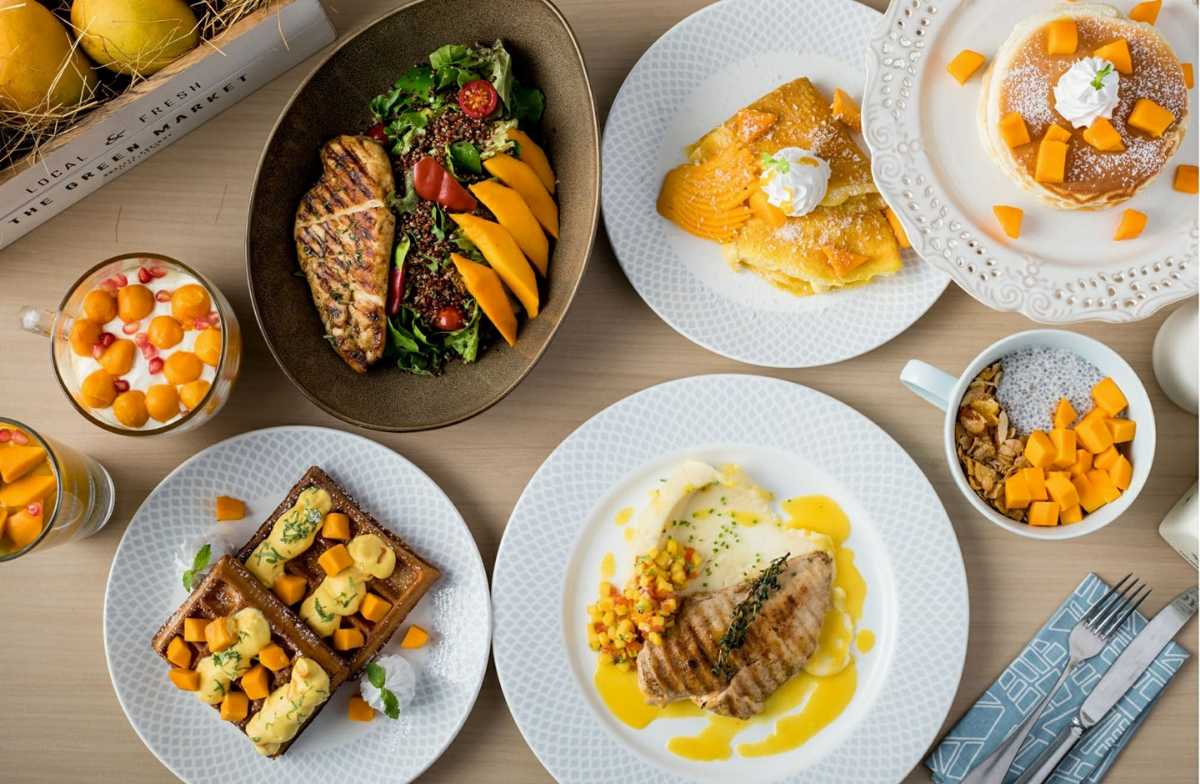 A décor that is elegant, classy and welcoming, there is only one word that best describes this Bandra cafe - 'neat'. Dishes presented beautifully, along with a delightful menu of cheesecake! A visit to this place will be like a cherry on top for your outing!
Must try dishes: Nutella pancakes, the Popeye and cheesecakes!

Cost for 2: INR 1000

Timings: 8:00 AM to midnight (Open all days)

Location: Pali Darshan, Junction of 16th & 33rd Road, Linking Road, Bandra West
10. Birdsong - The Organic Cafe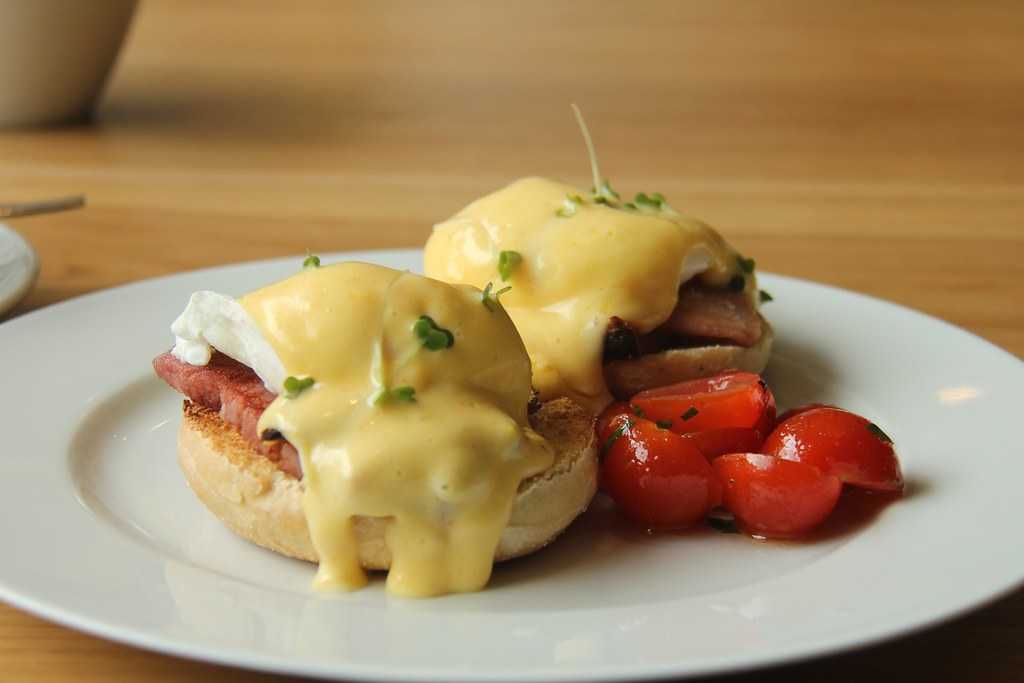 This cafe in Bandra gives an aura of colonial culture with its beautiful vintage windows, low hanging lights and a beautiful rustic ambience. Located in the bylane of Bandra just behind the Hill Road, Birdsong Cafe is the ideal place for sitting and having chitchats for hours and has seen an explosion of customers in recent years. This place is always in the list of food bloggers and every other Mumbaikars. The food no doubt is exceptionally good and are vegan and gluten-free.
Must try dishes: Chocolate dishes (hot chocolate, organic chocolate), Eggs Benedict, Bruschetta, Pancakes
Cost for two: INR 1400
Timings: 9:00 AM - 11:30 PM
Location: Shop 1-5, Waroda Road, Hill Road, Bandra West
11. Kitchen Garden by Suzette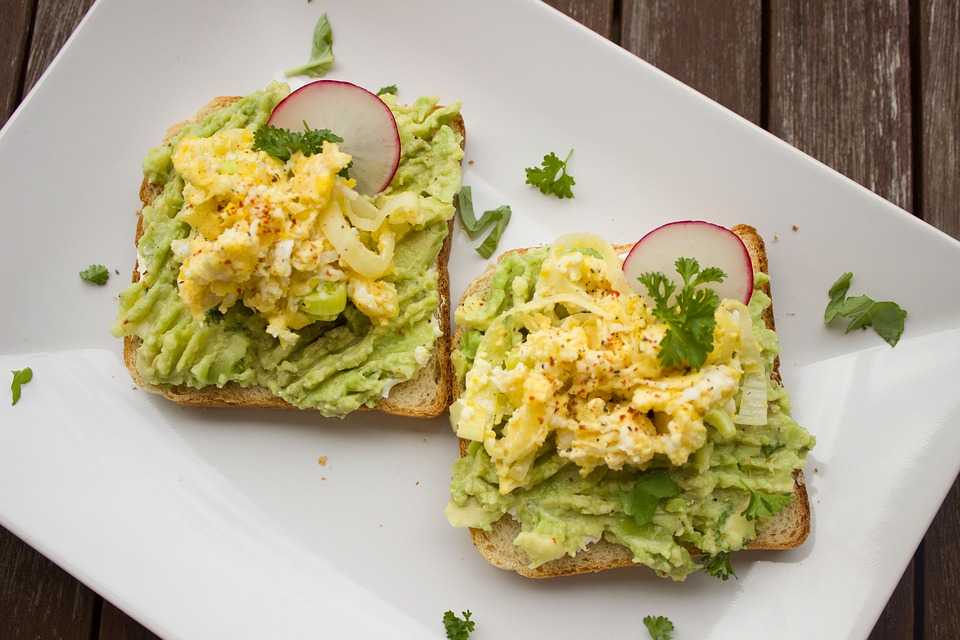 If you are in search for amazing and delicious food with a cool and fresh environment with lots of plants, all decently placed, then Kitchen Garden by Suzette is a place for you. This is one of those cafes that one really want to go after a long day of work. The menu comprises of organic food which is high on taste and quantity and is made of equally high quality ingredients. The salads make it favourite for those who prefer a healthy approach to their dine. They have a neat arrangement of indoor and outdoor seatings which are both a go-go!
Must try dishes: Avocado toast, Coffee, Salads
Cost for two: INR 1000
Timings: 9:00 AM to 11:00 PM
Location: Shop 8 & 9, Gaspar Enclave, Saint John Street, Pali Mala Rd, Bandra West
12. Eat Around The Corner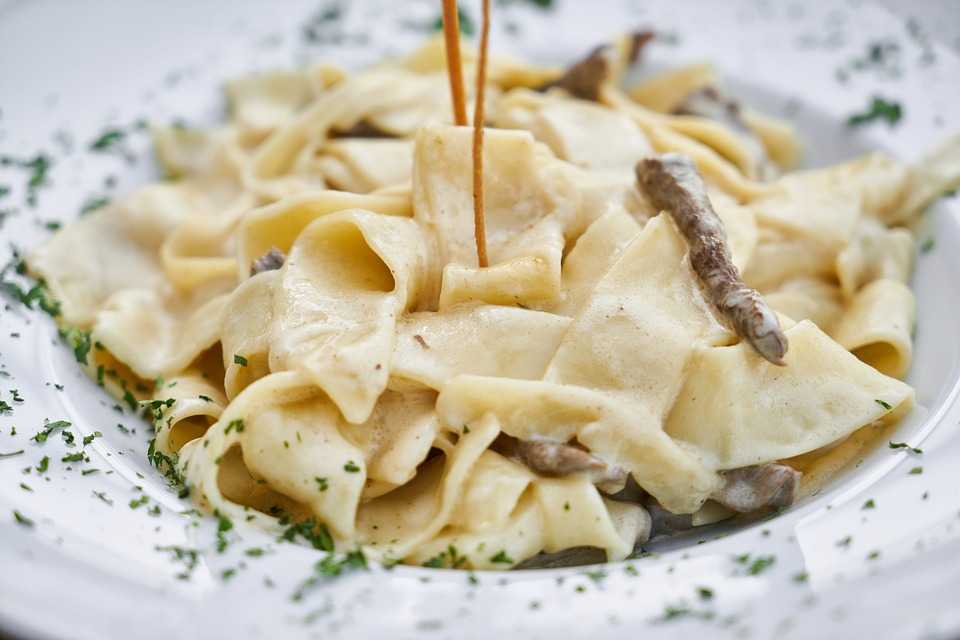 EATC is an elegant cafe in Bandra with clean and lovely ambience. This place has a food counter for displaying the dishes, which is amazing. It has both outdoor and indoor accommodation areas which seem very restful. If you want to have a delicious breakfast or brunch or delightful array of other food varieties, EATC is a place which you will definitely cherish. It's light and sophisticated interior always seems appealing hence making it one of the best spots to hang out with friends.
Must try dishes: Mushroom sandwich or Chicken Junglee sandwich, beverages, cheese pasta
Cost for two: INR 1100
Timings: 7:00 AM - 1:00 AM
Location: High School, Junction of 24th & 30th Road, Bandra West, TPS III Opp St. Theresa's Boys
13. Koinonia Coffee Roasters (KCROASTERS - By Koinonia)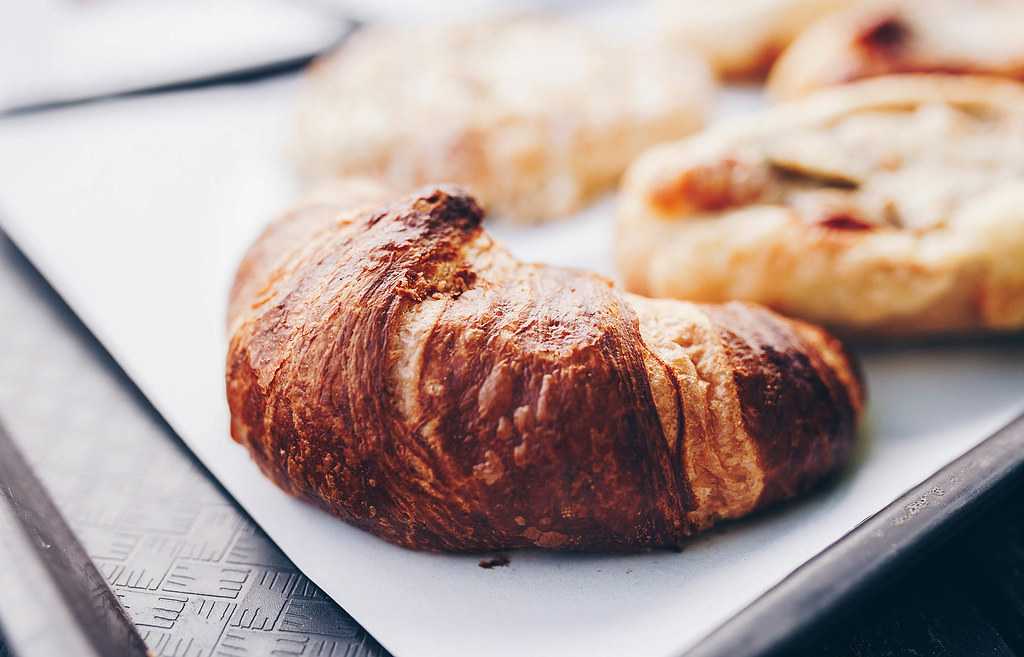 Located on a secluded road in Chuim village in Khar, this is a small place with a cosy and quaint vibe which makes it one of the must go places for all the coffee connoisseurs. Even if locating it will take some of your energy, this cafe is definitely worth visiting where the staff serves you really good brews and equally amazing croissants which is believed to come from France. It is a perfect place to sit and linger around, completing the novel that you recently grabbed or maybe for making new friends too. You might even find famous stars or authors having their discussions here. This cafe is like a hidden gem and the coffee so tasty that you won't forget the taste of it.
Must try dishes: Butter Croissant, Vietnamese Iced Coffee, Bastian Dessert
Cost for two: INR 500
Timings: 7:30 AM - 10:00 PM
Location: 66 Chuim Village, opp. Dr. Ambedkar Rd., Khar, Mumbai
14. Chaayos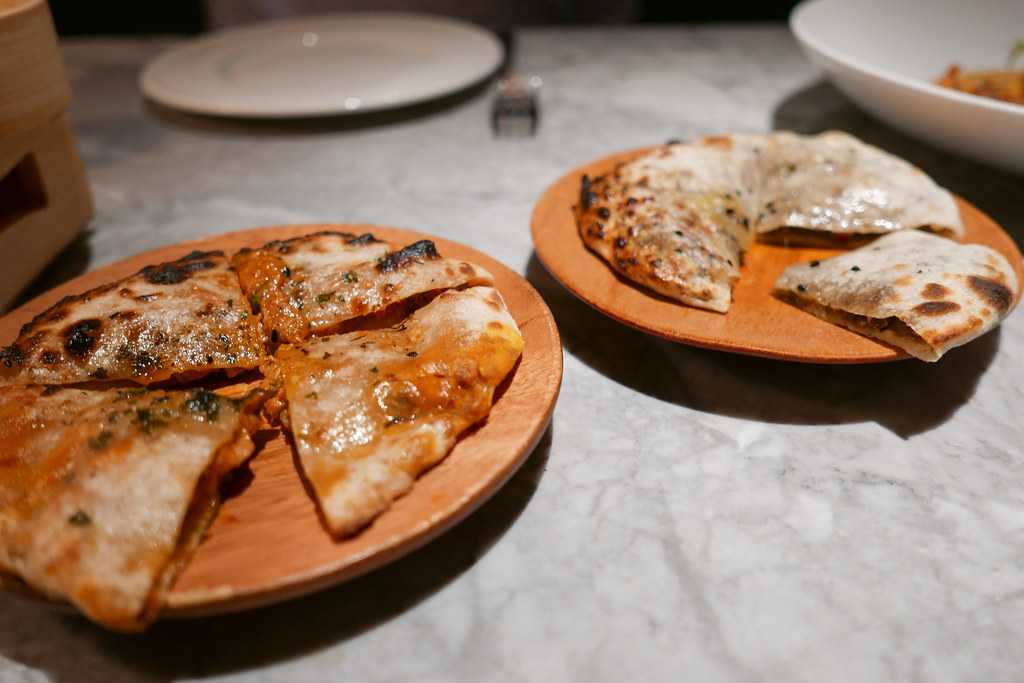 Who doesn't wants a regular and classic place where they can chill and socialize every day, go on dates with their loved ones, spend the evening with their friends, have a coffee outing or even have their small official meetings in their daily lives. Along with many other outlets in different places in Mumbai, Chaayos is literally the ideal place you can think of. Along with good ambience, this place has equally amazing and budget-friendly food. It is very easy to locate and it always remains vibrant. It's central location around many important places makes it even more popular. If you are in Chaayos, you are bound to have a great time.
Must try dishes: Kulhad Chai, varieties of Lassi, Egg Bun, Chilli Cheese Toast, Butter Chicken Kulcha
Cost for two: INR 500
Timings: 7:00 AM - 1:00 AM
Location: Shop 8, Ground floor, Pearl Heaven CHS ltd., 86 Chapel Rd, Bandra West
15. Smoke House Deli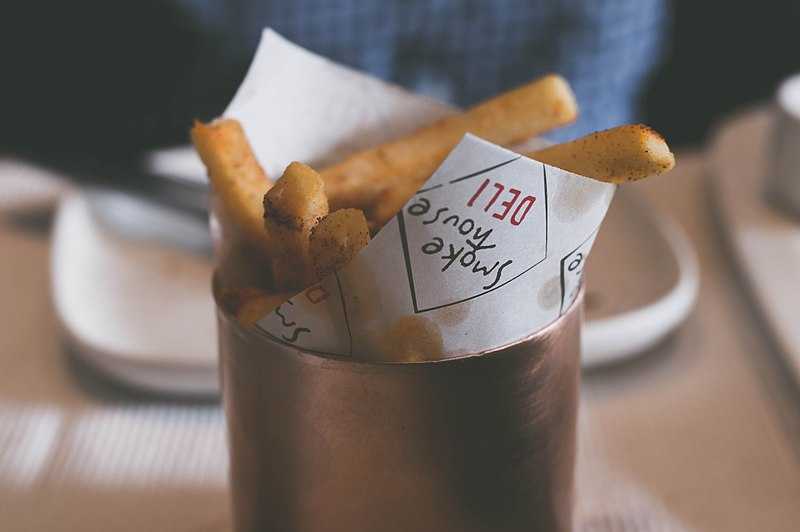 Smoke House Deli is situated in the best part of the buzzing city and has already bragged immense amount of praises for it's classic white and black interior, the ever delicious food and old school pictures. The place also serves some amazing cocktails. If you plan to visit here, it will be no denying the fact that, one of the best restaurants you can visit in Bandra West. Along with the toe fast service and great food and drinks menu, Smoke House Deli will give you a very natural, cosy and peaceful environment.
Must try dishes: Eggs Dishes, Pasta, Grilled Chicken
Cost for two: INR 1800
Timings: 7:00 AM - 1:00 AM
Location: Clove at 33rd Rd., B.R. Ambedkar Rd., Pali Hill, Bandra West
16. Coffee by Di Bella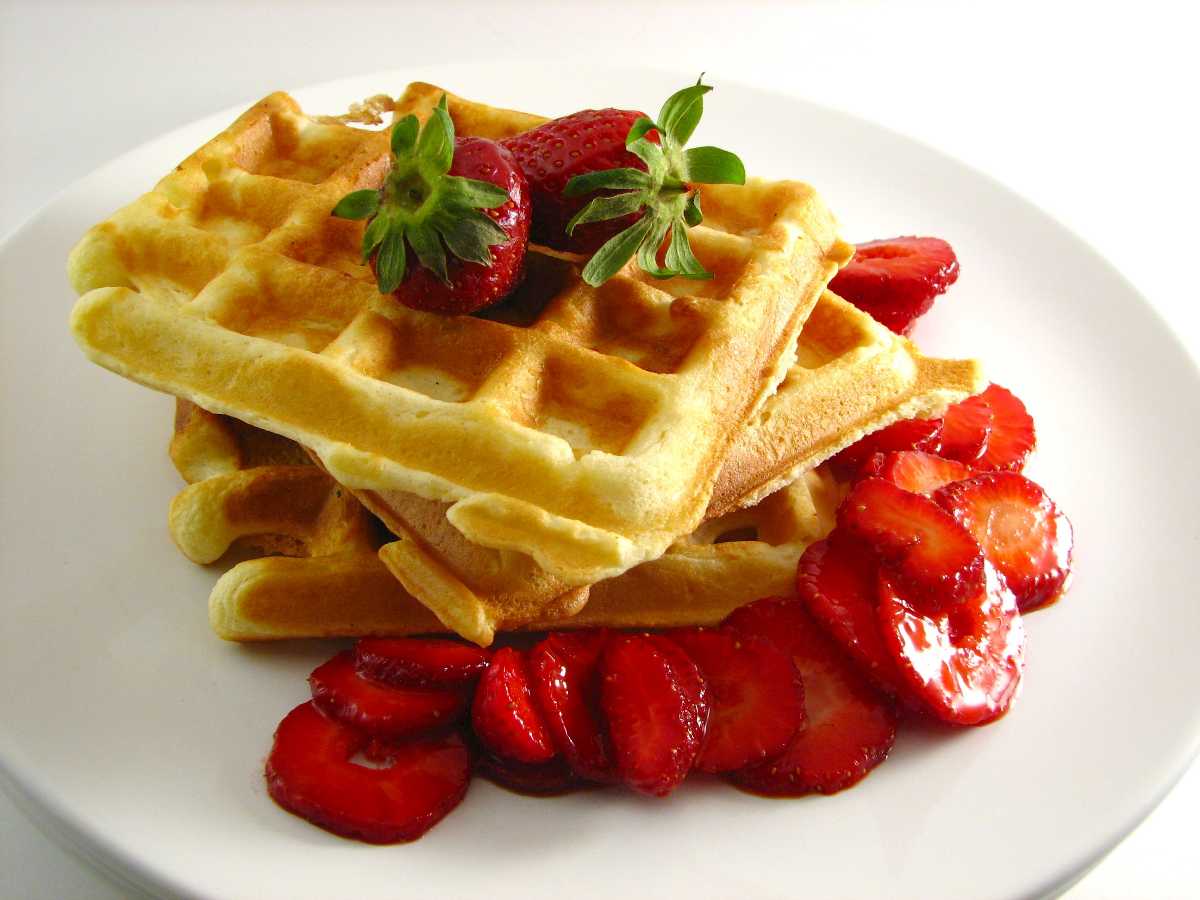 This chic cafe in Bandra is one of the cool places where you can hang out with your gang. CDB works effortlessly to make their guest happy and to deliver their promises of "The Ultimate Coffee Experience". The cosy ambience, varieties of coffee, the spacious indoor and outdoor seating, the quiet environment and the friendly service will make you visit this place again and again. Amidst the chaos of Turner Road, this quaint cafe will give you a feeling of calmness as well as bliss.
Must try dishes: Waffles, Chocolate croissants, Coffee
Cost for two: INR 650
Timings: 9:00 AM - 10:00 PM
Location: Title Waves, Ground Floor, St. Pauls Media Complex, 24th Road TPS III, Pali Hill, Bandra West
17. Coffee Culture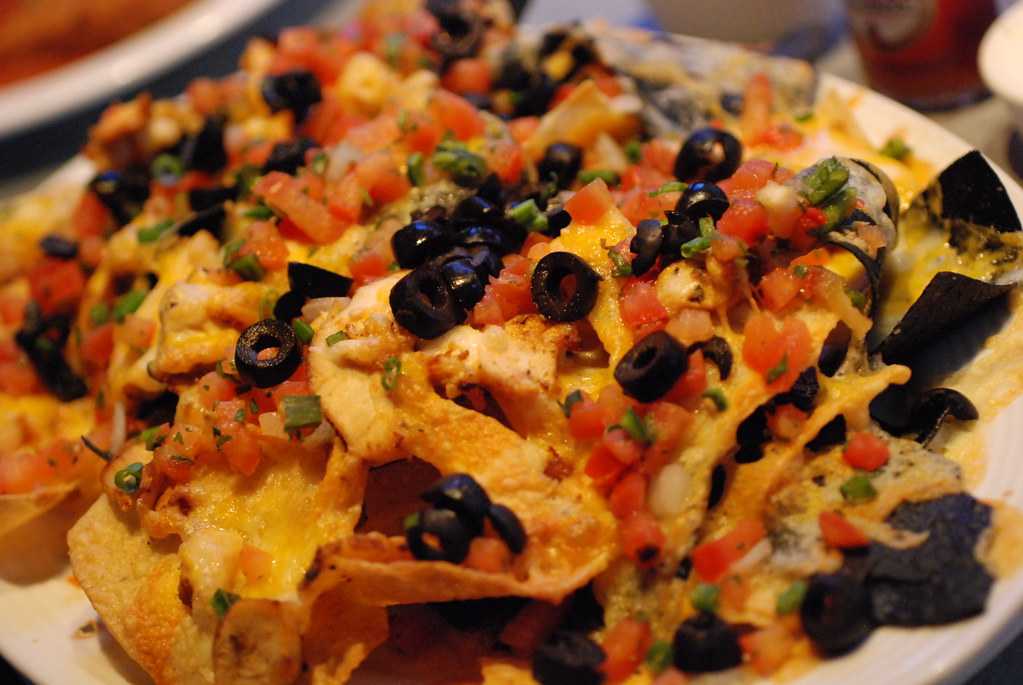 This quirky and way out cafe is a great place to enjoy freshly brewed cups along with amazingly tasty food. There is always more to Coffee Culture than just brews. With raised footfall, proper music, free Wi-Fi, live sports screening and offbeat interiors, it is bound to become your favourite hangout spot. It is a highly recommended cafe, and as a brand, it is in no way less in fulfilling expectation. The quality and quantity of food are going to make you feel delighted and fulfilled. The baristas too are knowledgeable and attentive.
Must try dishes: Pasta, Cosmopolitan Mocktail, varieties of pizza
Cost for two: INR 1200
Timing: 8 am - 12 midnight
Location: Ground Floor, Eternia Building, next to McDonalds, Hill Road, Bandra West.
The above list must have given you a fair idea of what the cafes in Bandra have to offer! A visit to Bandra is an absolute must to enjoy an off day along with your friends or family alike. Come fall in love!