Art is something capable of narrating a million stories within itself while being so aesthetic to the eyes and the soul that one can't help but appreciate its beauty. From kids to adults, it is something which interests everyone.
Mumbai
, the financial capital of the country and one of the most beautiful cities one can be in, is filled with places one can head to for sating their desires for that perfect piece of art. For all the beautiful art galleries the city has to offer, we curated a list to make your search easier.
So head over to any of these
Art Galleries in Mumbai
to experience the best of the art your eyes can witness:
Located at Kala Ghoda locality of Mumbai, Jehangir Art Gallery is one of the most prestigious and modern art galleries in Mumbai. It was constructed in 1952 and has four exhibition halls to showcase the artwork. This gallery sees a huge rush of artists eager to display their work. Some of them have to wait a couple of years before they can put up their exhibit. The Jehangir Art Gallery is managed by Bombay Art Society. It was donated by Cawasji Jehangir, after whom it has been named. The gallery is housed in a magnificent mansion and is the most sought after gallery in the city of dreams.
Location: 161B, Mahatma Gandhi Road, Kala Ghoda, Mumbai
Timings: 11:00 AM to 7:00 PM
Entry Fee: Free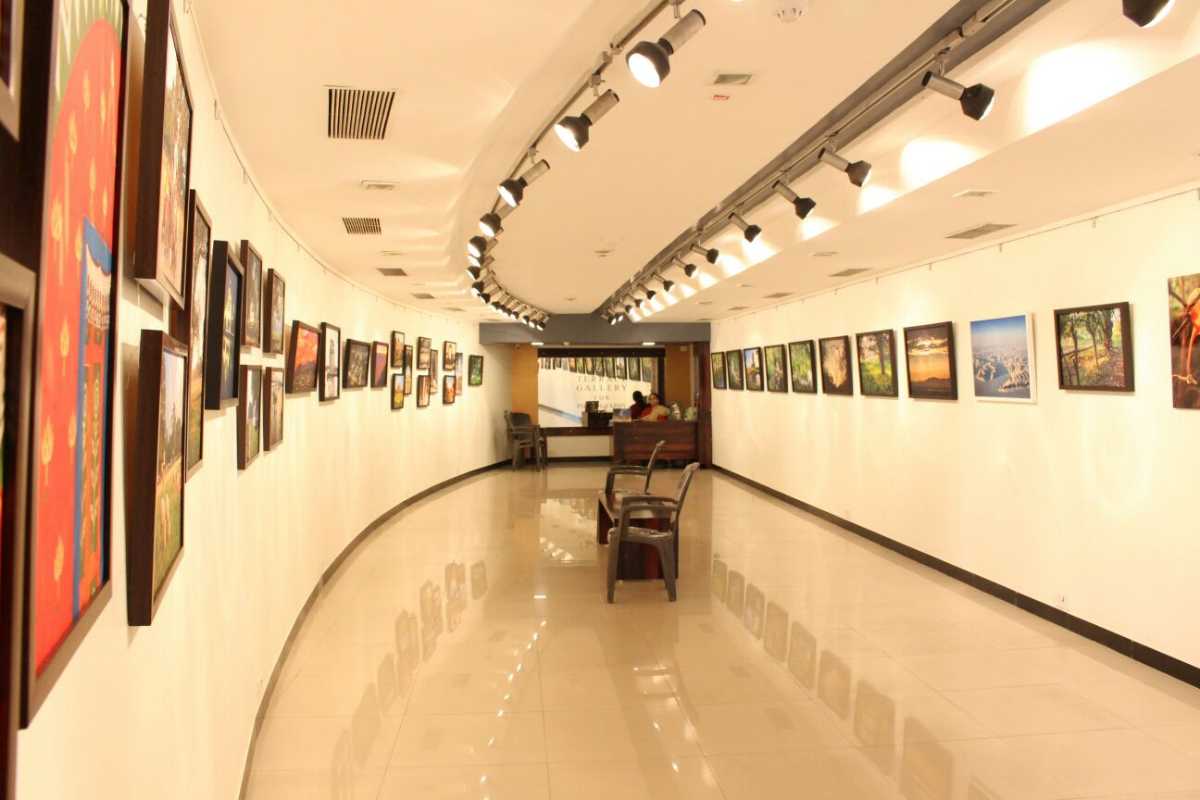 2. Project 88
This beautiful and relatively young art gallery in Mumbai is located in the streets of
Colaba
. Project 88 was established by Sree Goswami on a place previously occupied as a commercial space by a metal printing press. The gallery is vastly spread, acquiring about an area of 4000 square feet, giving it immense space to exhibit all the beautiful masterpiece this place has to offer, including the work of Bharti Kher (a famous Indian Contemporary artist), Sarnath Banerjee (a famous graphic novelist) and the Otolith group. The work showcased is unconventional and exquisite and make the viewers bowled away by the depth of it. With subtle cream coloured walls ornamented with beautiful pieces of arts, the exhibitions the place organise can surely be something you look forward to on your next visit.
Location: BMP Building, N A Sawant Marg, Colaba, Mumbai
Timings: 11:00 AM to 7:00 PM (Sunday Closed)
Entry Fee: Free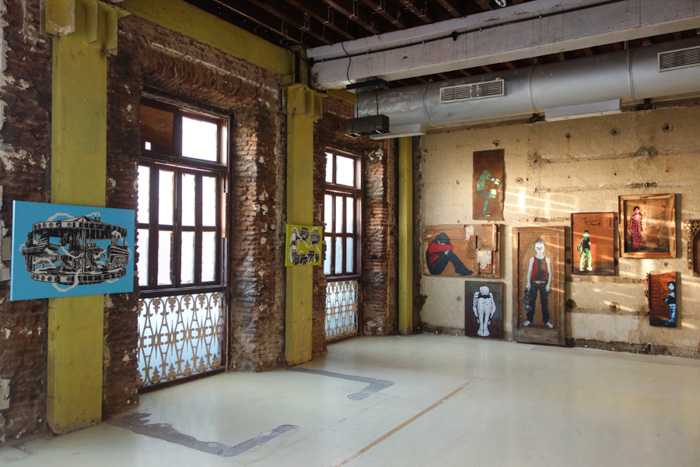 3. Chatterjee and Lal
Chatterjee and Lal is a magnificent art gallery enclosed in a single room, which was initiated by the Husband-Wife duo of Mortimer Chatterjee and Tara Lal back in 2003. Primarily known for showcasing and encouraging young talent, the gallery has helped many upcoming artists to showcase their work in front of the world and for them to be able to earn recognition. They were known for putting up public performances by many artists, including a performance by Nikhil Chopra in the gallery when he occupied the gallery to work on his art consecutively for three days. Previously located in Colaba, the couple has managed to move to a bigger place now, depicting the immense growth and support the gallery managed to garner in the small time.
Location: Kamal Mansion, 1st Floor, 1/18, Arthur Bunder Road, Colaba, Mumbai
Timings: 11:00 AM to 7:00 PM(Closed Sunday and Monday)
Entry Fee: Free
4. Tasveer
Standing true to its name, Tasveer is the national photography collective of the country. Known for housing one of the best photographic works of budding and established artists within the country, as well as a few renowned artists outside the country, the place manages to provide one with all the peace and beauty needed. Telling its visitors thousands of stories through the means of its collection, the gallery houses black and white photographs depicting the old rulers and monarchs and their lifestyles, as well as manage to showcase some contemporary work of the recent artists, focusing on a wide array of topics including fashion and arts. Located in Kala Ghoda, this is one of the art galleries in Mumbai if you have got an eye of looking at the world through pictures.
Location: 22/26 K Dubhash Marg, Rampart Row, Kala Ghoda, Fort, Mumbai
Timings: 11:00 AM to 7:00 PM
Entry Fee: Free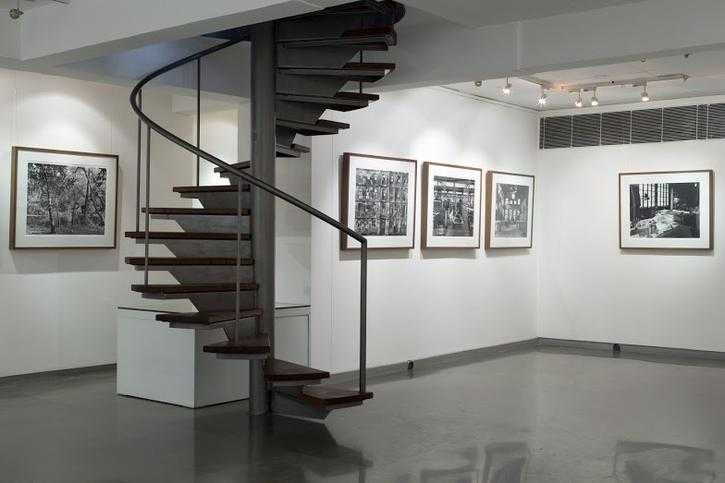 5. Gallery Maskara
Named after its owner, Abhay Maskara, the gallery is relatively new, opened in the year 2008. Located in a previously established grain storage, the space of the gallery is enormous, with the ceiling soaring up to 50 ft above the ground level, thus making way for eccentric and massive pieces of art to be showcased. The place has managed to ameliorate the art scene in the city of Mumbai by bringing in the lesser-known work of numerous international artists, including Max Streicher and Peter Buggenhout. Various lesser-known Indian artists are also said to have exhibited their work in this magnificent gallery, thus helping them grow and gain recognition.
Location: 6/7 Third Pasta Lane, Colaba, Mumbai
Timings: 11:00 AM to 7:00 PM (Closed Monday)
Entry Fee: Free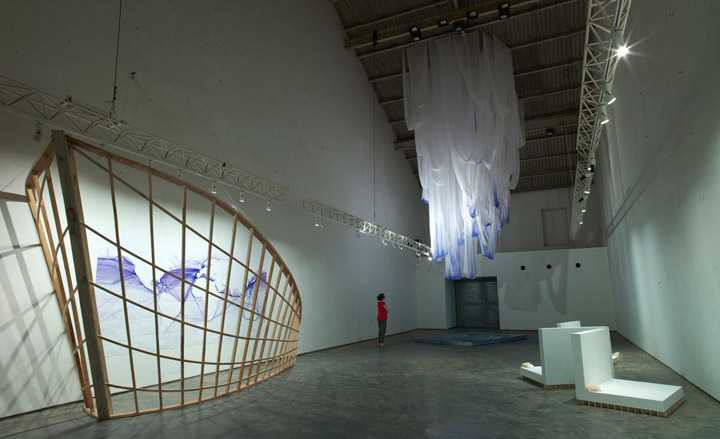 6. Volte
Established by Tushar Jiwarajka in the year 2009, the small place located in Worli has managed to garner the reputation of one of the best art galleries in the city. Owing to the eccentric and heterogeneous taste of the owner in the field of art, the place has established itself by exhibiting the work of several national and international artists, both well-known and some even concealed. Housing the art of people like Boshundhara Mukherjee, William Kentridge and a few lesser-known Tibetan artists, this art gallery in Mumbai is a must visit for all the art lovers looking for something eccentric and tasteful.
Location: 2/19 Kamal Mahal, Arthur Bunder Road, Colaba, Mumbai
Timings: 11:00 AM to 7:00 PM(Closed Sunday)
Entry Fee: Free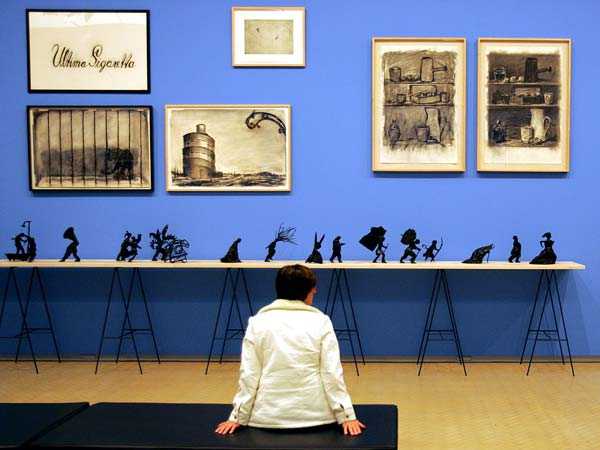 7. Chemould Prescott Road Gallery
One of the oldest art galleries in Mumbai, the place has certainly managed to maintain its legacy all throughout these years. With the British colonialism ambience surrounding the walls of this art gallery, the place was known for housing the work of then known 'Progressive Indian artists', namely M.F. Hussain and S.H. Raza. The place has maintained its stand by encouraging contemporary art forms by the newer artists by providing them with a platform for exhibiting their work, namely including artists like Vishal K Dhar and Pushpamala N. With the perfect mix of old and new, the place is something you'll certainly look forward to on your next visit to Mumbai.
Location: Queens Mansion, Third Floor, GT Marg, Fort, Mumbai
Timings: 11:00 AM to 7:00 PM(Closed Sunday)
Entry Fee: Free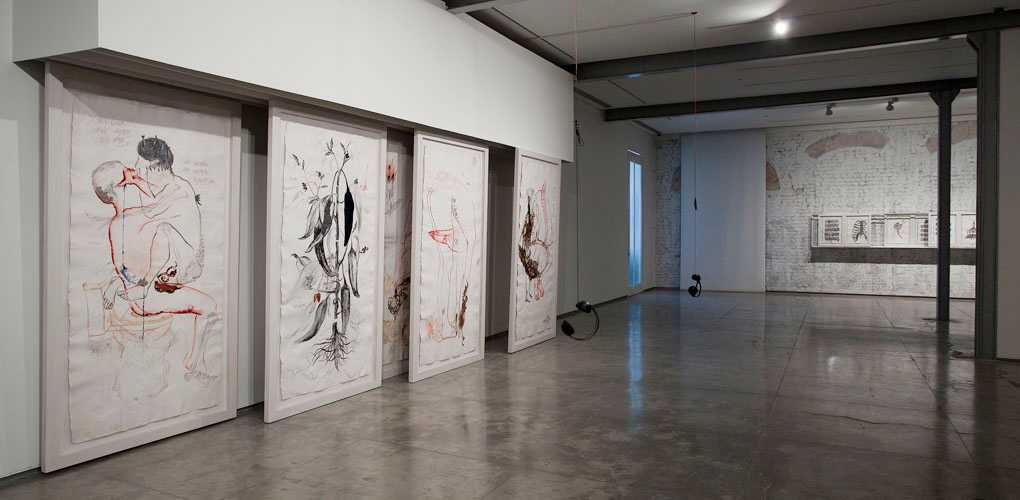 8. Galerie Mirchandani + Steinruecke
Initiated as an attempt to bring the exquisite work on famous and concealed international artists to our country, the gallery was established by the mother and daughter duo, Usha Mirchandani and Ranjana Steinruecke. The journey of Steinruecke through the beautiful lanes of
Manchester
and
Berlin
urged her to give this place the same international feel while celebrating the work of lesser-known International artists, including Sigmar Polke, Wolfgang Laib and Jonathan Meese. Local artists showcased in the gallery include the newer artists like Varunika Saraf and Manish Nai, along with several older artists like C.K. Rajan and Jyothi Basu. With a long list of artists being associated with the gallery, the place has surely managed to maintain the legacy of the art scene in this beautiful city by keeping the art of these people alive and pushing them to give their best by narrating their unsung tales and work.
Location: Sunny House, 1st Floor, 16/18, Mereweather Road, Colaba
Timings: 11:00 AM to 7:00 PM(Closed Sunday & Monday)
Entry Fee: Free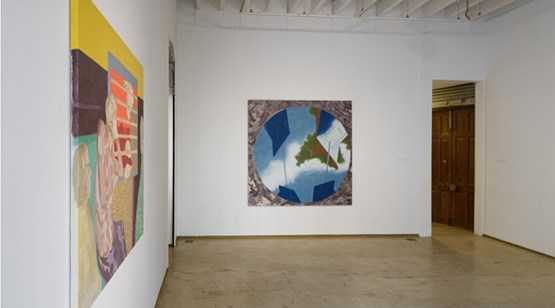 9. Chhatrapati Shivaji Maharaj Vastu Sangrahalaya
Previously known as the Prince of
Wales
 Museum under British rule, the library was opened up in 1914 along with a beautiful section for art display, the Jehangir Nicholson Art foundation wing. The place is known to have beautiful pieces of art around the time of British colonialization, along with art dating back to the rule of Mughals and monarchs in the country. Browsing to the archives, one can even come close to the contemporary art collection of our country the place largely has to offer to its visitors.
Location: 159-161 Mahatma Gandhi Road, Fort, Mumbai
Timings: 10:15 AM to 6:00 PM(Closed Monday)
Entry Fee: INR 300 for foreign citizens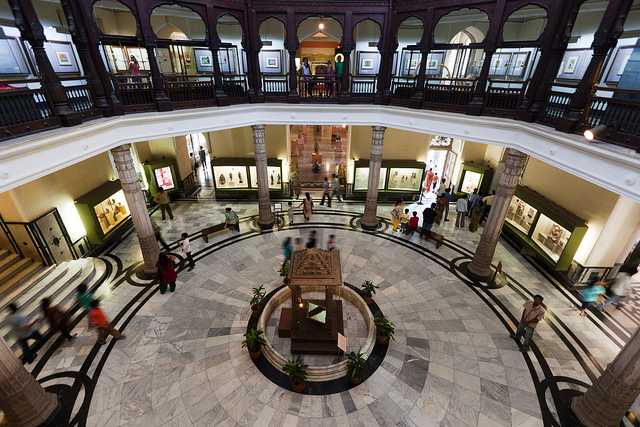 10. Sakshi Art Gallery
One of the biggest commercial and private-owned art galleries in Mumbai, Sakshi art gallery is majorly responsible for altering the scene of art in the city of Mumbai. The place has been known for showcasing the work of our artists for a long time, including some famous and well-known artists like M.F. Hussain, K.G. Subramanyan and Ram Kumar, along with contemporary, young and struggling artists of the recent times. Known for organising large exhibitions of various well known and hidden artists, thus helping them come out in the light and helping the world meet the best of the art. This art gallery has been a major game-changer in the art scene in the city of Mumbai.
Location: 6/19, 2nd Floor, Grants Building, Arthur Bunder Road, Colaba, Mumbai
Timings: 11:00 AM to 6:00 PM(Sunday Closed)
Entry Fee: Free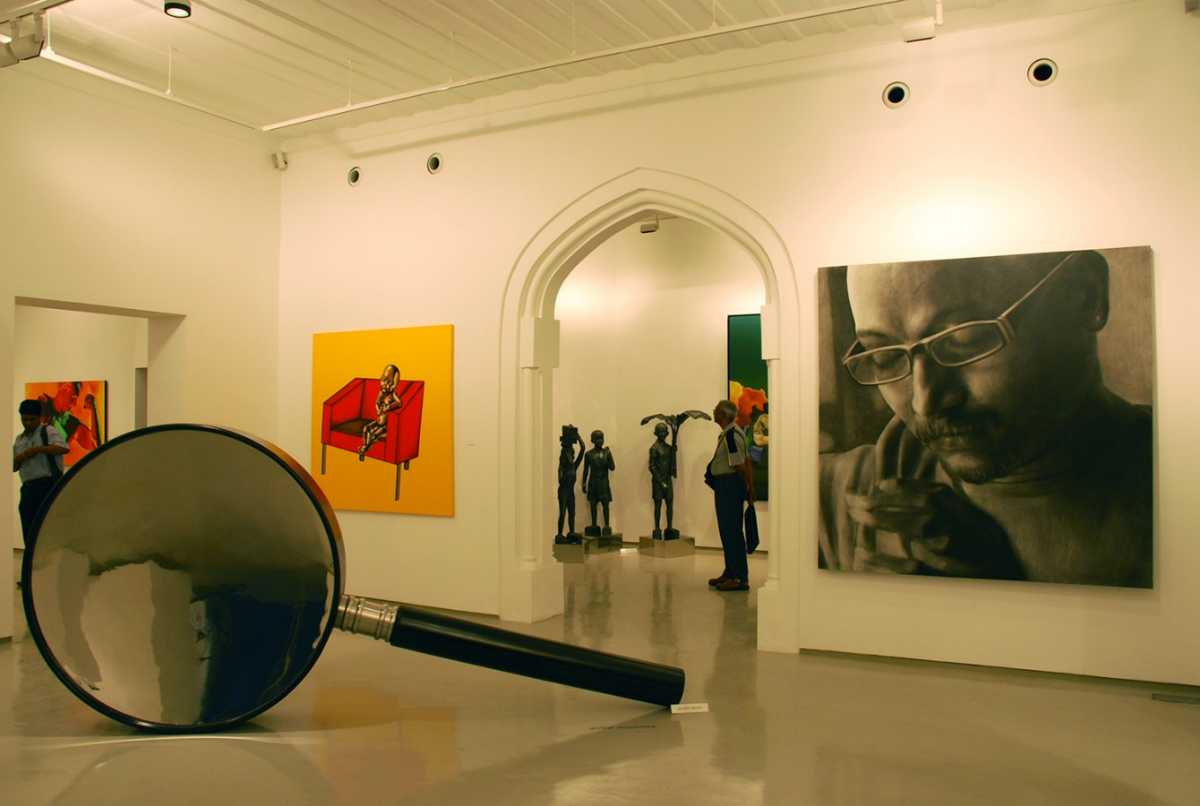 With so many art galleries in Mumbai, ranging from ones that date back from colonial times to more contemporary ones, Mumbai has managed to retain its artistic values through the passage of time by these galleries. Various exhibitions, promotion of the lesser-known artists and the amalgamation of contemporary and old art forms in the same space have led people to be mesmerised by the variety the place has to offer, and thus, making these art galleries one of the best picks in the city to be visited by art enthusiasts.