Being the urban destination of almost every youth and a destination for all tourists travelling to North
India
,
Delhi
offers much to its visitors. Be it hitting the Himalayas or going to quaint hill stations, almost everybody needs to step down at Delhi to continue further. This in itself has increased Delhi's tourism and has made the hostel industry thrive. Rather than choosing a hotel that is expensive, visitors or locals prefer resting in hostels where they share the room with other people and it costs quite less.
Delhi has become a hotbed for tourists and we have a list of the best 10 hostels in Delhi you can take up accommodation in while you are in the country's capital. 
1. Datstop Hostel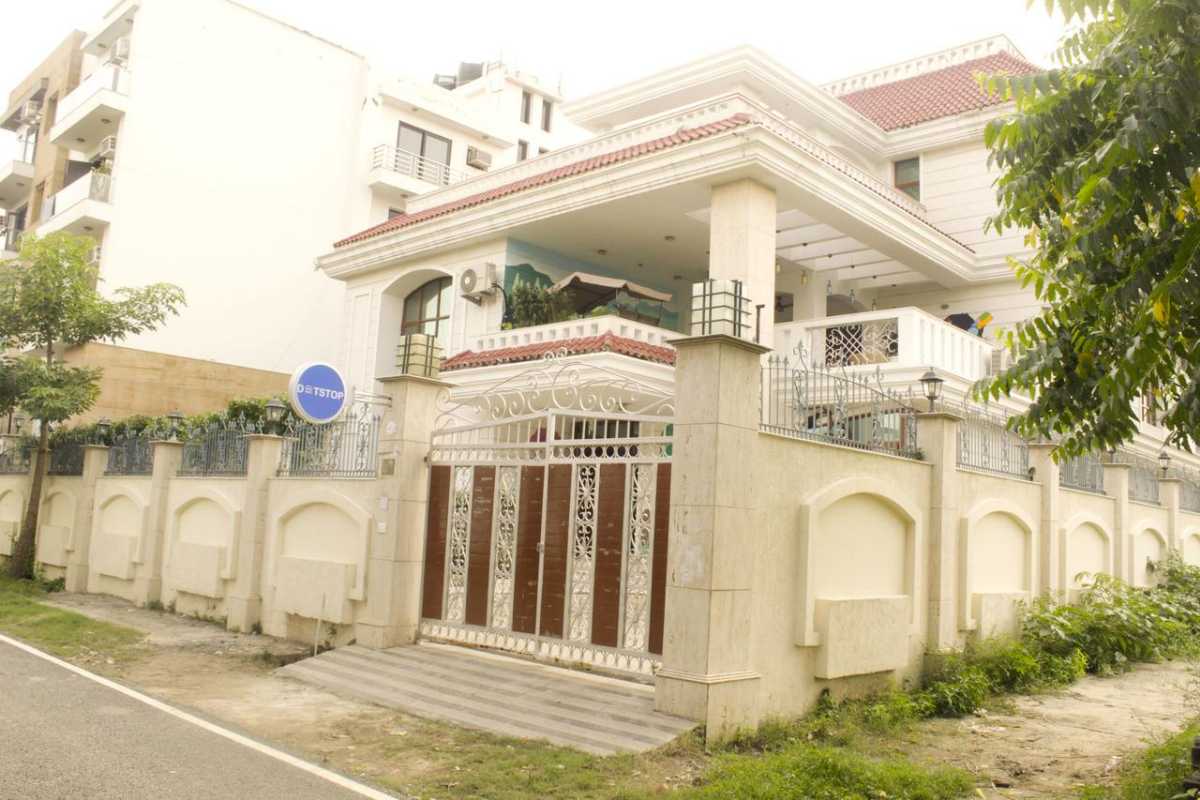 This is a good hostel present in Delhi which is just 9 Kms from
Qutub Minar
. The hostel has its own restaurant which serves great continental food. It also has a shared lounge where guests can mingle among each other or read newspapers. There are different accommodations available in the hostel and each room has its own private bathroom. The hostel also has a 24-hours desk where the guests can go whenever they need any help. If you are coming with your child, then they will have a nice time at the Children's playground present in the hostel. 
Address: B-95, Nangal Dewat, Vasant Kunj, New Delhi, India

Contact: 97182 11231

Cost for One Night: Rs 432 

Main Attractions: 24-hour front desk, children's playground, Wi-fi, continental breakfast 
Book This Hostel
2. Tobo Stays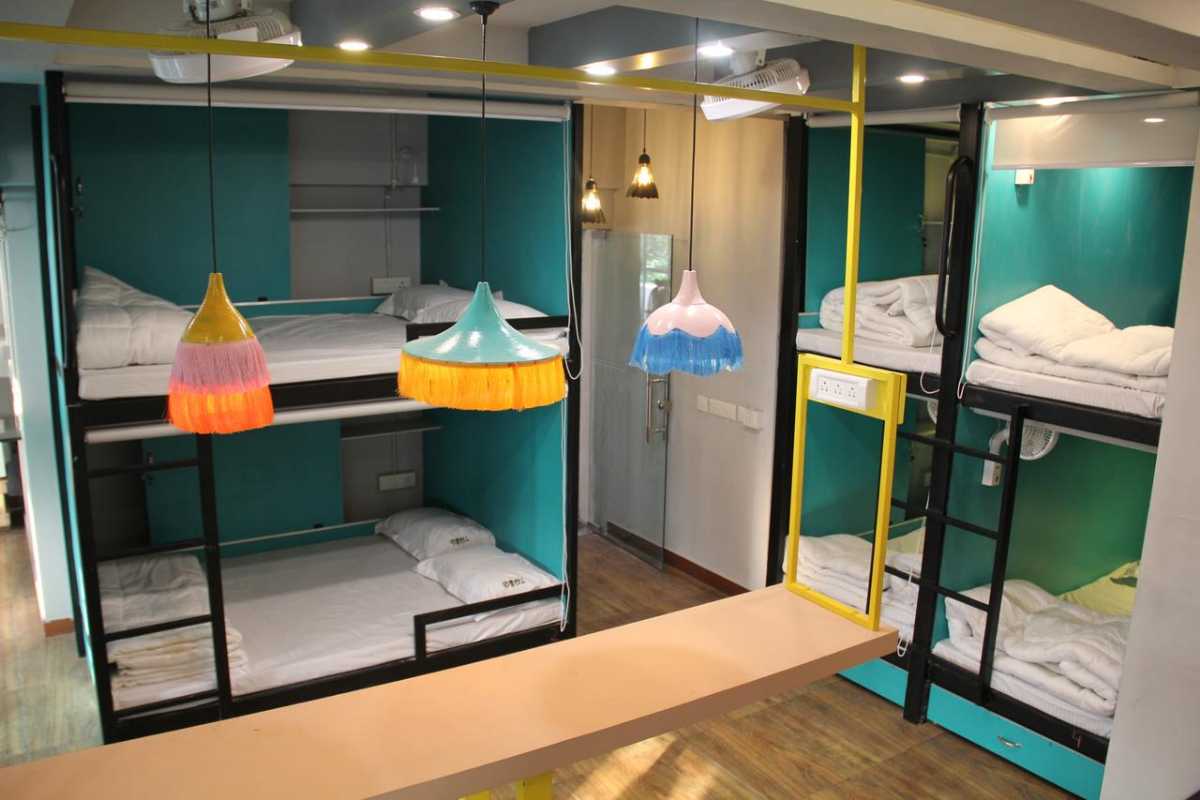 This hostel is perfect for youngsters who have no problem with mingling with new people. It is an adults-only hostel that has a nice youthful ambience alongwith a shared lounge and also a beautiful terrace. They also have the option for room service and the evenings often bring entertainment. This is great for solo travellers as they will get to meet a lot of new people. The hostel is always bustling with life and experiences. 
Address: S-569, Greater kailash 2, above olympia gym near Don Bosco School,New Delhi

Contact: 99991 30063

Cost for One Night: Rs 499

Main Attractions: Shared Lounge, Shared kitchen, Garden, Entertainment
Book This Hostel
3. Moustache Hostel Delhi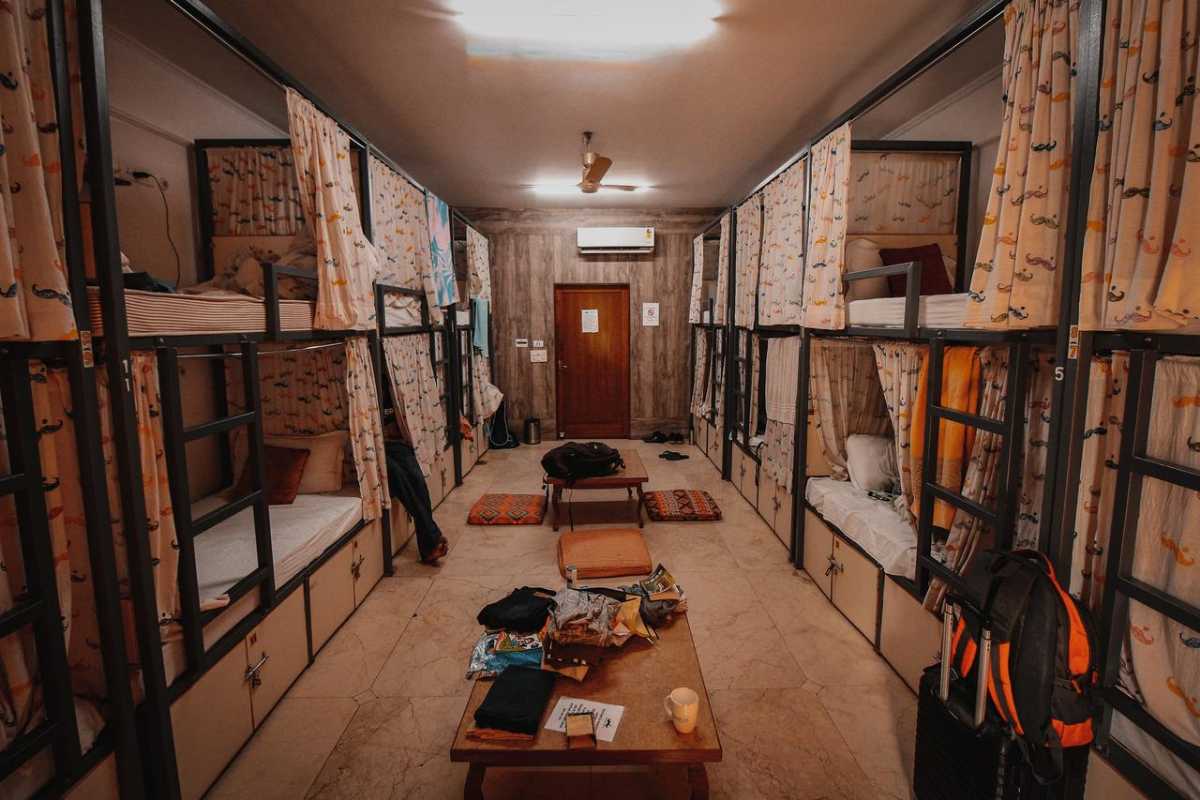 Moustache is one of the best hostels that you will find in Delhi. The hostel comes fully equipped for its guests and it only adults as of now. There is a beautiful terrace in this hostel from which you get to have a great view of the city and mingle with new people in the seating area. The kitchen provides a great continental breakfast for the guests. The hosts of this hostel are great and they are ready to hear out any query that a guest may have. 
Address: D 920 Block D New Friends Colony , New Friends Colony, New Delhi

Contact: 98118 17864g

Cost for One Night: Rs 559

Main Attractions: Great Breakfast, Terrace, Free Wi-Fi, Clean Rooms 
Book This Hostel
4. Nomadia Hostel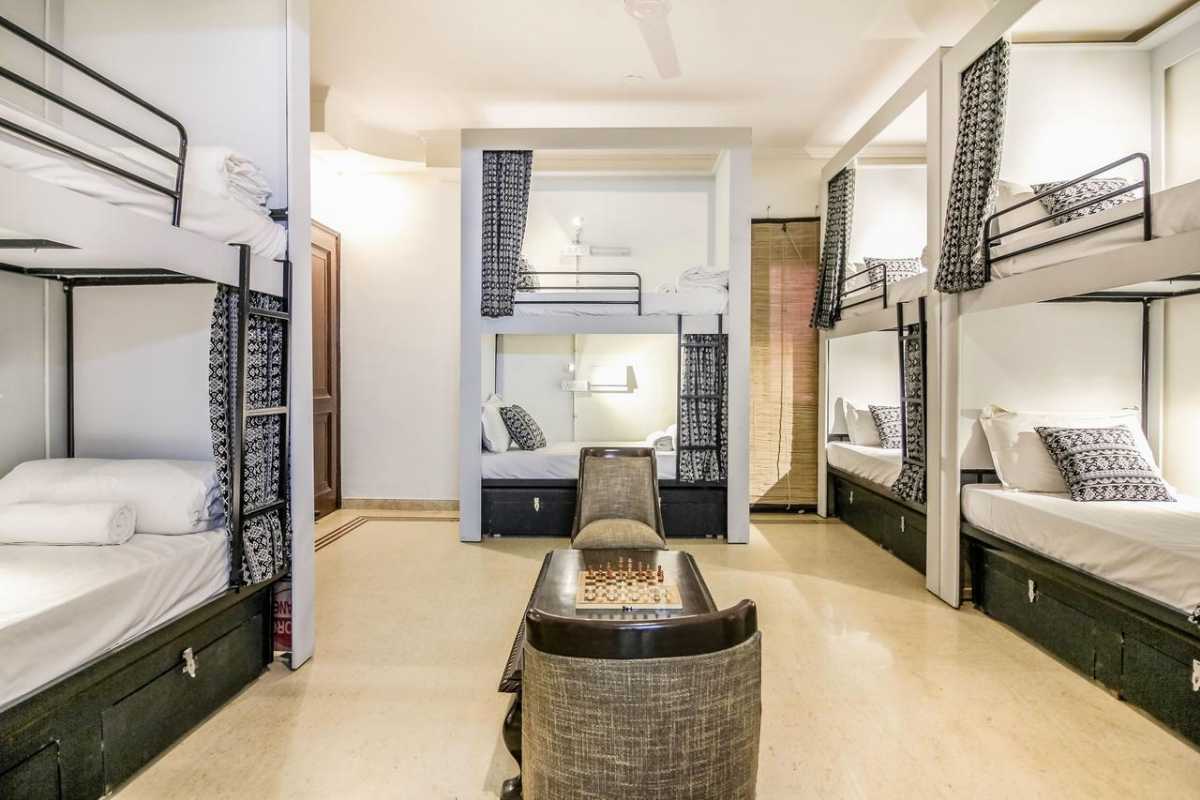 This is a hostel that provides you with a cozy feeling and they make the best use of everything. It is situated in one of the best locations of Delhi which makes it easier for you to travel. In the hostel you will find a nice seating area where guests get to relax and talk. Other than that the hostel also has a terrace. In each room, there is a kettle and a microwave to heat up food or to make your favourite beverage. There is also a shared kitchen, so you can make your own food. 
Address: E-615 Greater Kailash-2 Ground Floor, New Delhi

Contact: 78275 54437

Cost for One Night: Rs 350

Main Attractions: Terrace, Shared Lounge, Shared Kitchen, Great Location 
Book This Hostel
5. Jugaad Hostel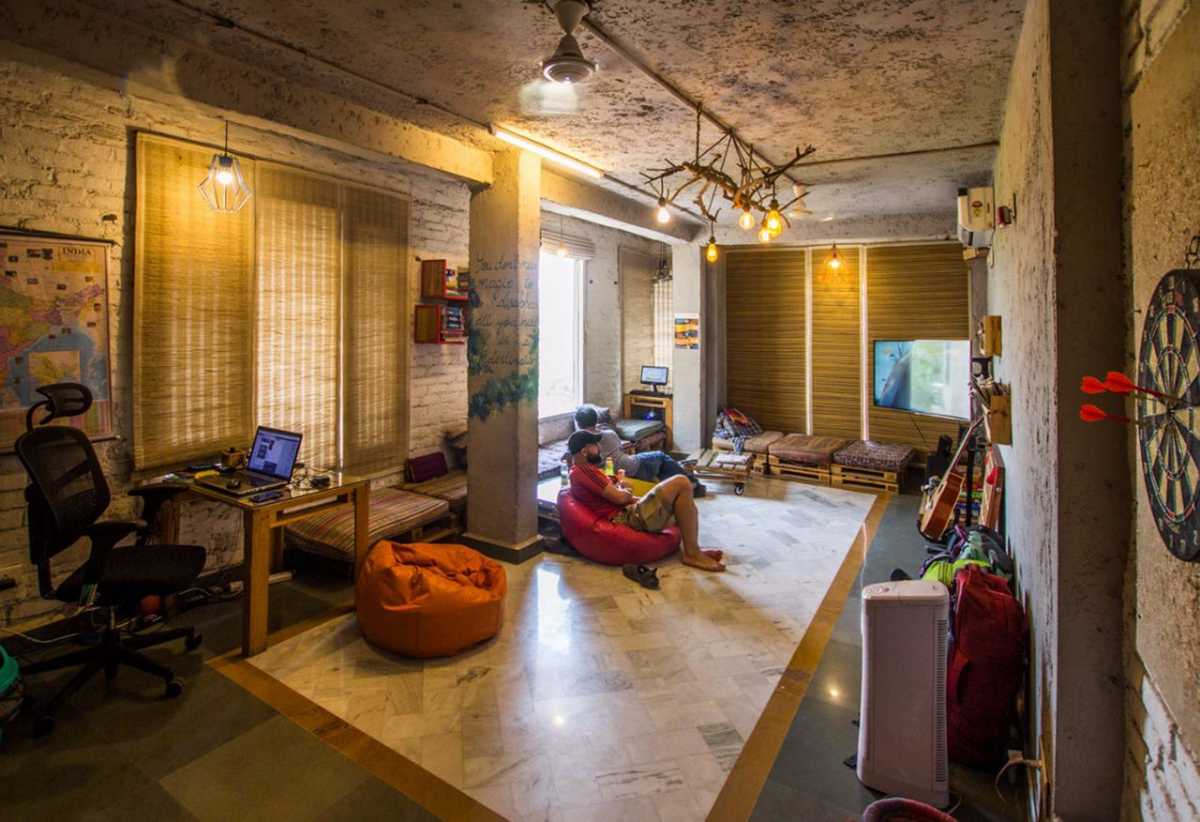 Jugaad is one of the best selling hostels in Delhi as they are an adults-only hostel. They provide shared rooms as well as private rooms. The shared rooms do come with a private bath or shower. There is a shared kitchen where the guests can cook and they can eat together in the open dining space. Guests can also order for the good filling breakfast provided by the hosts. The hostel also has a nice terrace with a seating area. An added bonus in this hostel is their fitness centre. 
Address: F-128, 4th Floor, Jhandu Mansion, Mohammadpur, R.K.Puram, New Delhi

Contact: 85100 01800 

Cost for One Night: Rs 449

Main Attractions: Terrace, Fitness Centre, Good Location, Shared Experience
Book This Hostel
6. Joey's Hostel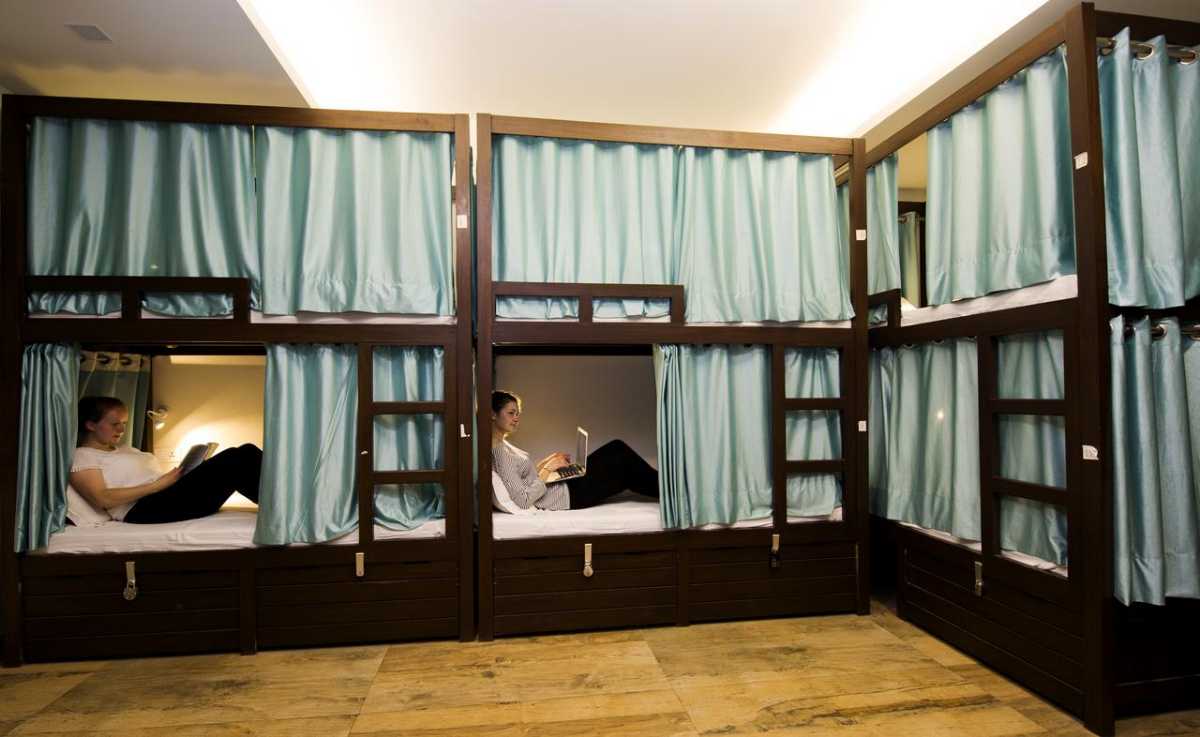 Joey's is a renowned hostel in New Delhi which is near the metro station and gives great access to the rest of the city. The shared accommodations have a shared toilet along with a shared kitchen. The hostel also has a ticket service and tour desk which is helpful when you need to book tickets. You will also get to sit in the shared lounge and mix with other people. The hostel also provides a breakfast service for the guests. 
Address: 1/49, Lalita Park, Main Vikas Marg (Next to Laxmi Nagar Metro Station), New Delhi

Contact: 98186 42824

Cost for One Night: Rs 999

Main Attractions: Terrace, Shared Kitchen, Tour Desk, Nice Breakfast 
Book This Hostel
7. Zostel South Delhi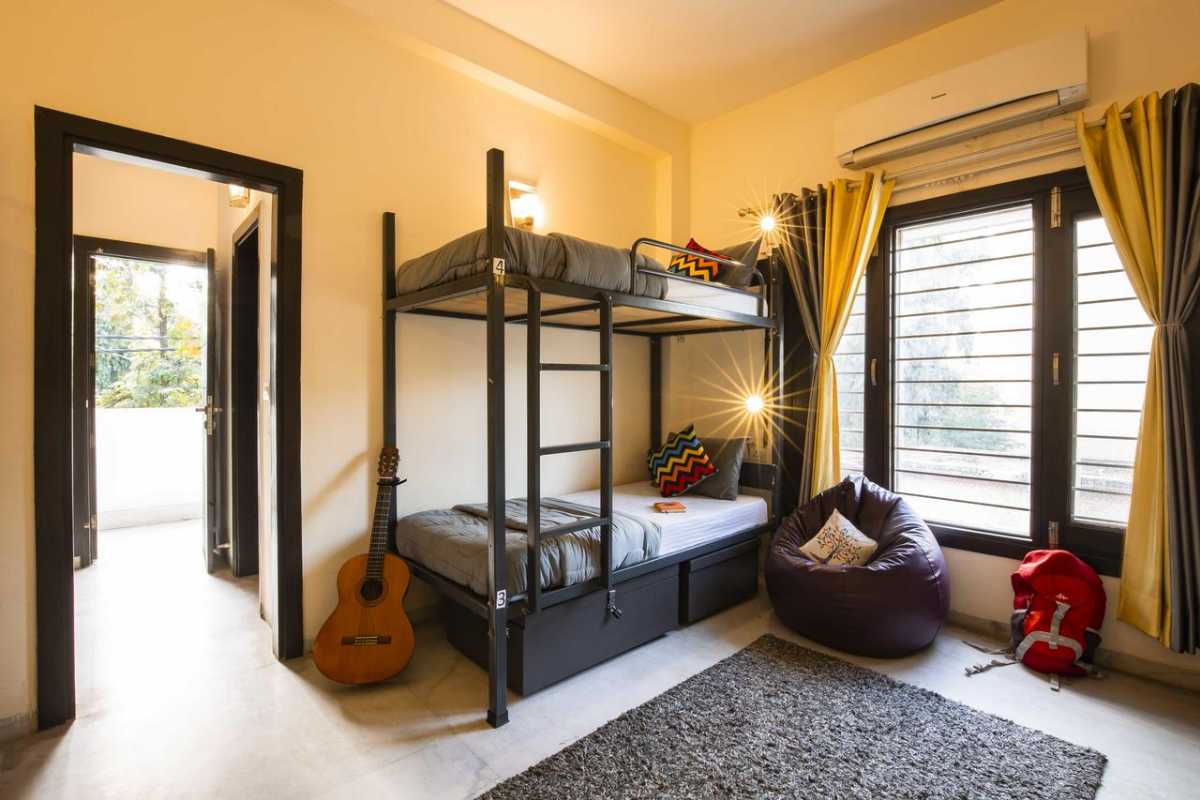 Zostel has been a common name when it comes to finding hostels and this one in South Delhi is quite good. The dorms are quite spacious and they have their own shared toilet which are clean. Some rooms even have a kitchen, apart from that there is a main shared kitchen. The hostel also provides options for a British or an Irish breakfast for a little extra charge. The sitting area, as well as the terrace, helps the guests to share experiences and have fun.
Address: 103, Shanti Kunj Main, Near Fortis Hospital, Vasant Kunj, New Delhi

Contact: 22 4896 2267

Cost for One Night: Rs 549

Main Attractions: Good Breakfast, Wi-Fi, Restaurant, Spacious 
Book This Hostel
8. Bedbug Hostel Delhi by MadPackers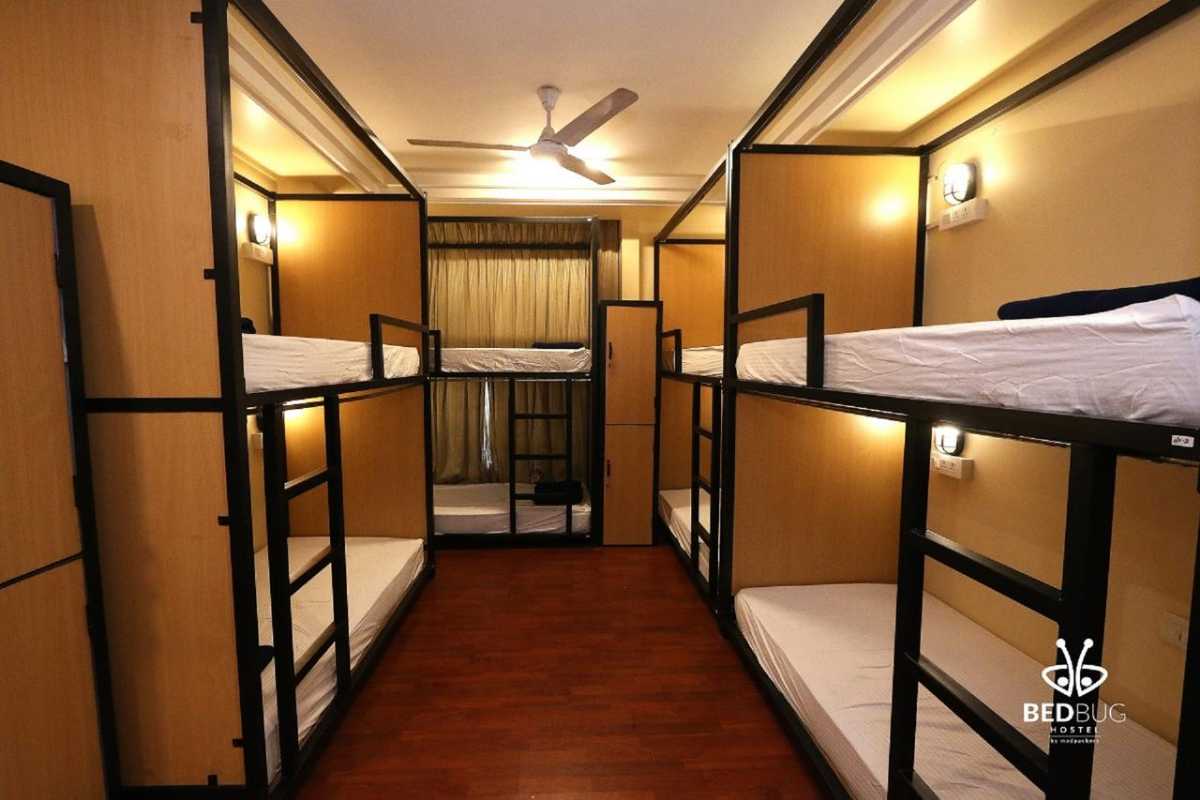 At Bedbug's you will find yourself amazed by the ambience of the hostel in New Delhi. The beds are spacious and the hostel provides toiletries to each guest. Each room also contains a kettle to make tea or coffee. There is also an ATM nearby to withdraw money. The terrace of the hostel is beautiful and it has an ambient sitting arrangement. The place also has daily laundry services.
Address: A-42, Shubham Vilas, Vishal Enclave,Rajouri Garden,, 110027 New Delhi,

Contact: 97175 38911

Cost for One Night: Rs 550

Main Attractions: Terrace, ATM, Daily Laundry, Good Location
Book This Hostel
9. LetsBunk Poshtel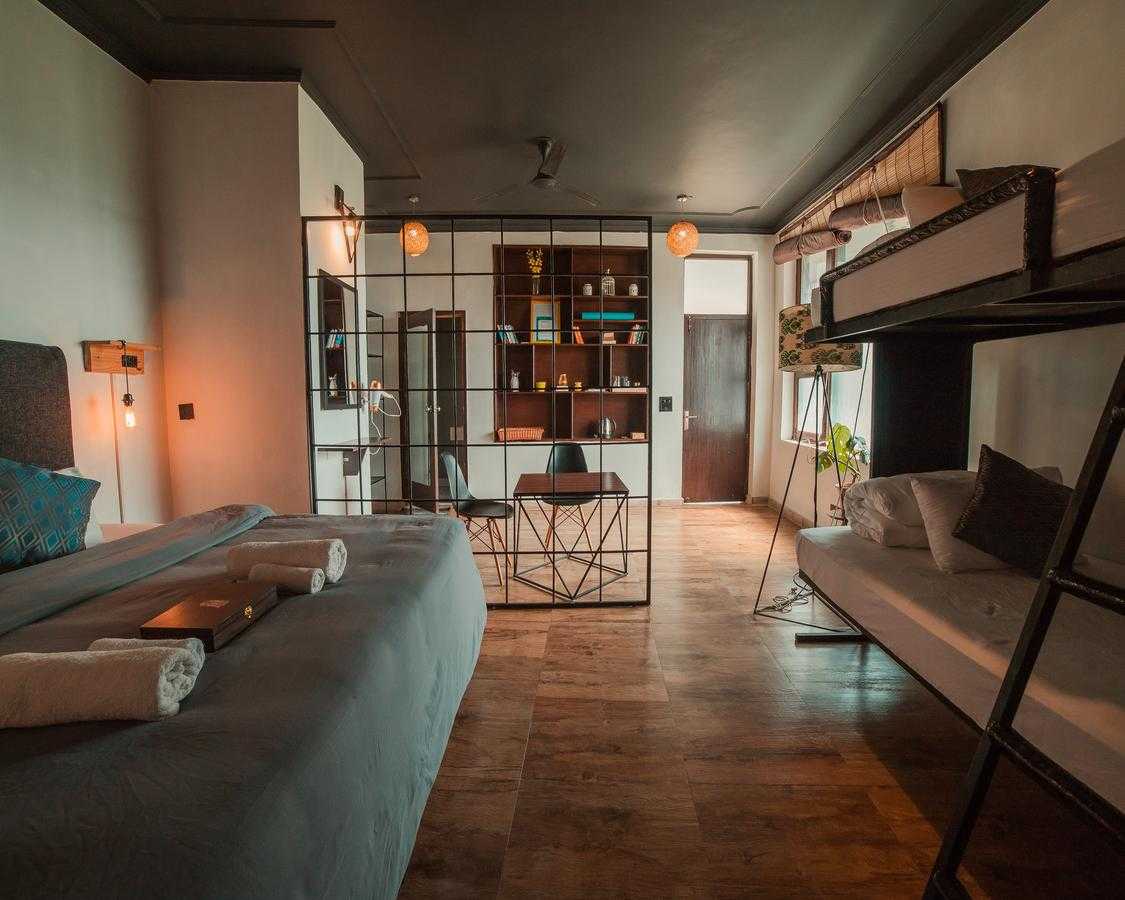 This hostel is one of the best in Delhi and it has a great location near to the Hauz Khas Village. If you stay in the hostel, you will get to have entertainment in the evening while you sit in the shared lounge. The hostel does provide continental breakfast which is quite tasty. There is a nice terrace on this property where you can play TT with the other guests. The place has extra-long beds which are comfortable. 
Address: T40 Hauz Khas Village, Hauz Khas, New Delhi

Contact: 81303 83199

Cost for One Night: Rs 850

Main Attractions: Comfortable Bed, Nice Terrace, Tasty Food, Evening Entertainment
Book This Hostel
10. Bunkmates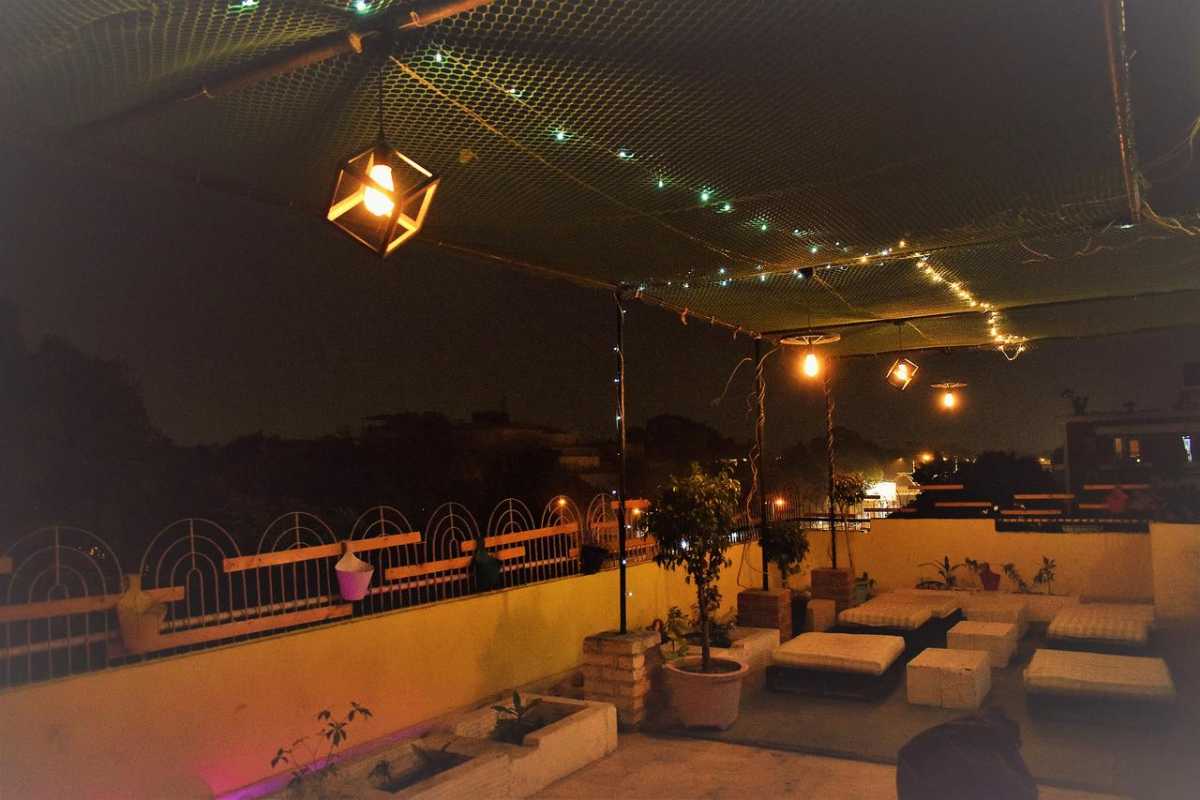 This is a hostel present in South Delhi which provides accommodation only to Indian nationals. Bunkmate has a beautiful garden where the guests can relax. Every morning the place serves a great buffet breakfast. There is also a place where you can play Billiards. From the terrace of this place, you can get an amazing view of the city. 
Address: 3rd Floor, S7, S Block, Panchsheel Park South, Panchsheel Park, New Delhi

Contact: 70766 07260

Cost for One Night: Rs 349

Main Attractions: Nice Location, Buffet Breakfast, Billiards, Terrace View 
Book This Hostel
So, here are some of the hostels that you can avail in Delhi. They are quite good with their services and on top of that, they are affordable. Do check them out if you are planning on visiting Delhi soon. 
Let us know which ones you can't wait to visit in the comments below!