Mauritius awaits you for your perfect "something blue". This scenic splash of blue, green and white is the ideal combination to seal the deal. An island situated in the Indian Ocean, Mauritius has been popularised as one of the prime honeymoon destinations for over the years now, and the landscapes never seem to prove otherwise. With tons of packages and travel guides on the list, we have listed out the top six things you could do at your honeymoon in Mauritius with the love of your life!
1. Stay at Dreamy Resorts and Hotels in Mauritius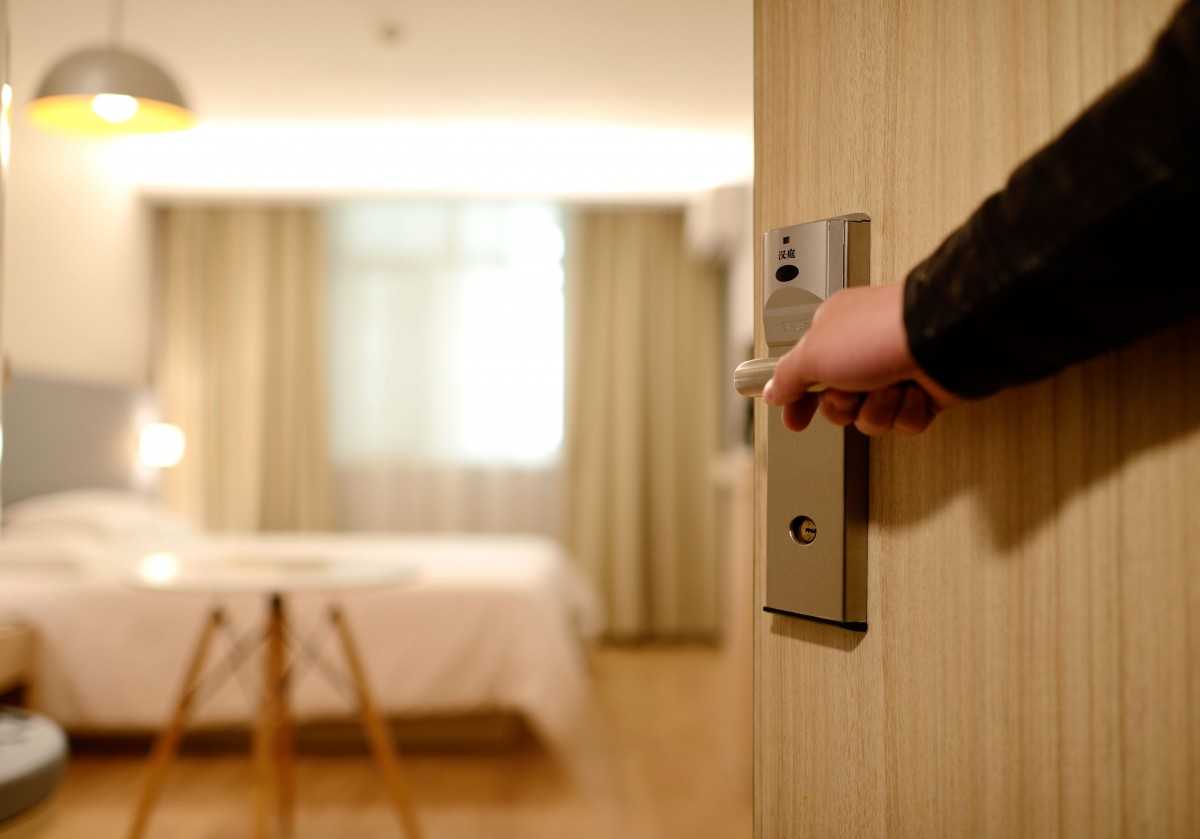 When you arrive in a nation as flamboyant and extravagant as Mauritius, rest assured, you can surely find a hotel suiting your requirements and budget. Be it a utilitarian guest house or a full-fledged all bells and whistles including a luxury hotel; you are bound to find an accommodation of your liking.
Relax with your partner in the state of the art spas in these hotels that promise to truly awaken your senses and engage you in an in-depth tête-à-tête with nature. Skilled masseurs and masseuses drive all your worries away as birds chirp in the background with the gentle breezes tickling your soul and the exotic fragrances refreshing you and your beloved from the inside.
Here are some of the popular hotels in Mauritius:
Royal Palm Beachcomber Luxury
Contact no: 00 230 601 9000
Website: www.beachcomber-hotels.com
Anahita Golf and Spa Resort
Contact no: 00 230 402 2200
Website: www.anahita.mu
Shangri-La's Le Touessrok Resort & Spa
Contact no: 00 230 402 7400
Website: www.shangri-la.com
The Oberoi
Contact no: 00 230 204 3600
Website: www.oberoihotels.com
Trou aux Biches Beachcomber Golf Resort & Spa
Contact no: 00 230 601 9141
Website: www.beachcomber-hotels.com
2. Go on a Romantic Drive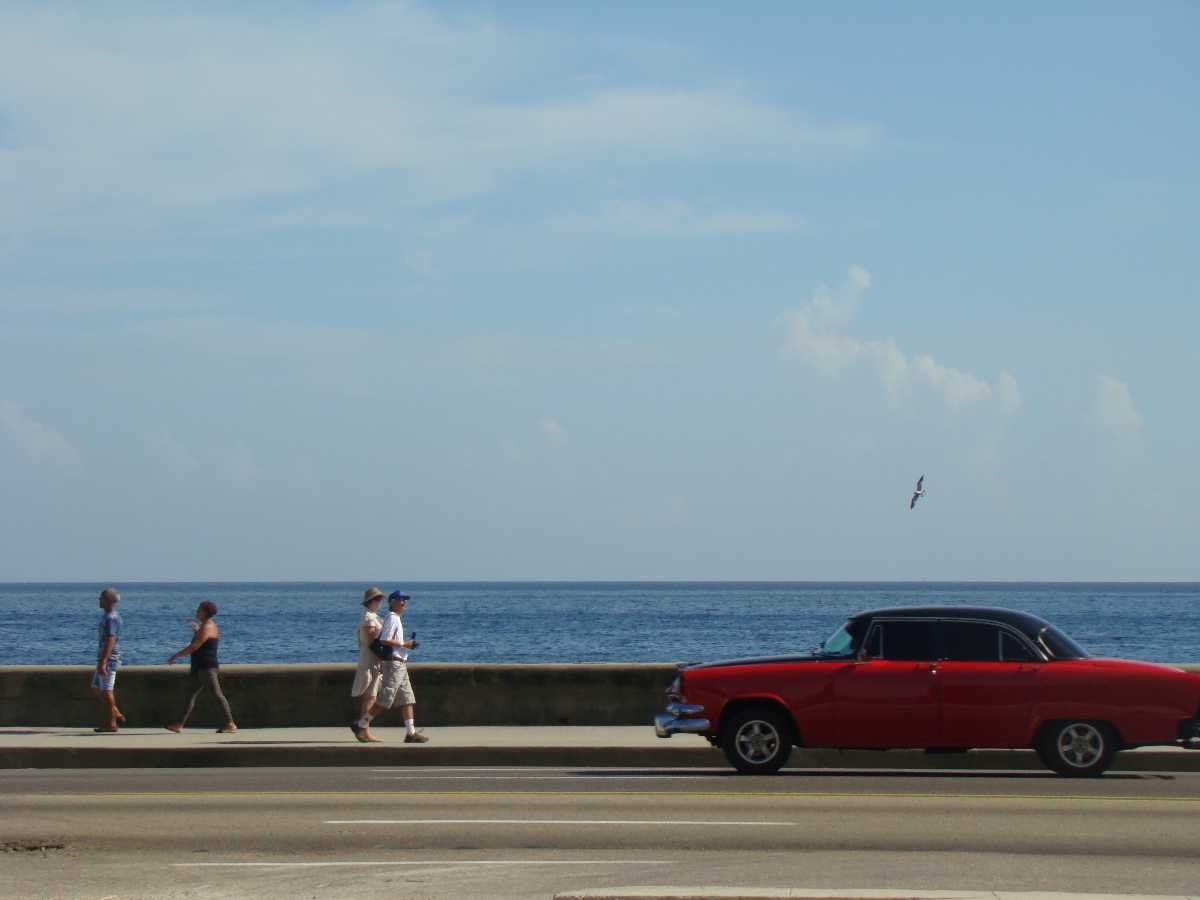 Few things in the world are perfect for that romantic honeymoon in Mauritius like driving down a road by the beach in a convertible car with the roof down, the wind in your hair and your partner beside you. Mauritius offers some of the finest roads in the world with equally stunning views along the way where you and your lover can build some eternal memories. Discover the hidden treasures of this beautiful island in your personal hired vehicle. Mauritius has a well-established car rental industry that offers a wide variety of vehicles for all purposes.
Best Drives:
1. From Bel Ombre to Baie du Cap and pass through Macondo and Le Morne for breathtaking views of the lagoon and fresh, luscious Mauritian fruits await you.
2. Drive along the Western part of the island which is covered with sugarcane fields that turn golden at sunset, perfectly complementing the teal and turquoise water of the beaches.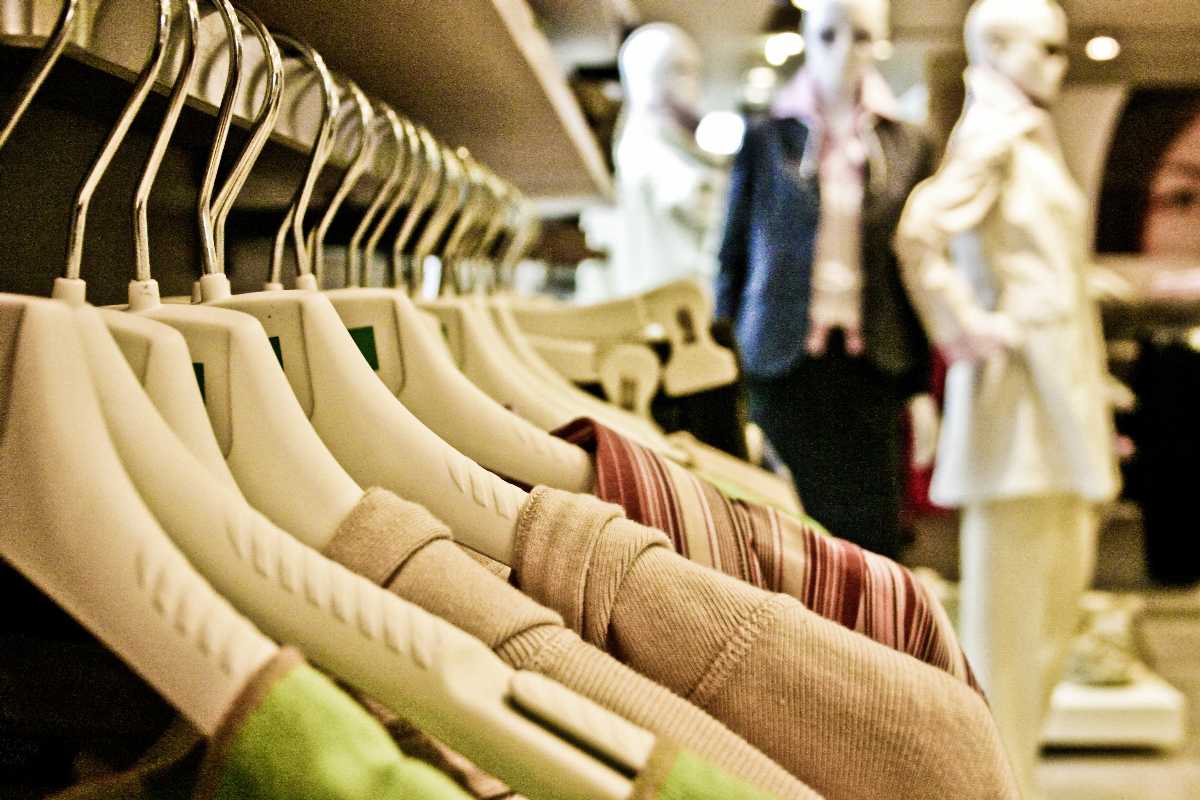 If you wish to gift your partner something that would remind them of this vacation for years to come, the markets of Mauritius may have something for you. Many of these markets are bargaining friendly so make sure you score the best deal possible! Here is a list of what to buy and where to buy it from.
1. For Textiles: Market at Arsenal in Pamplemousses district and Quatre Bornes (on every Thursday and Sunday)
2. Homemade Oils: Central Market at Port Louis
3. Diamonds: Floreal Square in the district of Plaines Wilhelms has a diamond-cutting workshop where you can get high-quality diamonds directly from the manufacturers.
4. Miniature Boats: Curepipe in the Plaines Wilhelms District is the hotspot of artisans specialising in building model ships allowing you to choose from a wide variety of models.
5. Luxury Fashion: Bagatelle Mall in Moka is where you'll find the most comprehensive range of luxury brands like Armani or Calvin Klein or Aldo
4. Visit Religious Places to Seek Blessings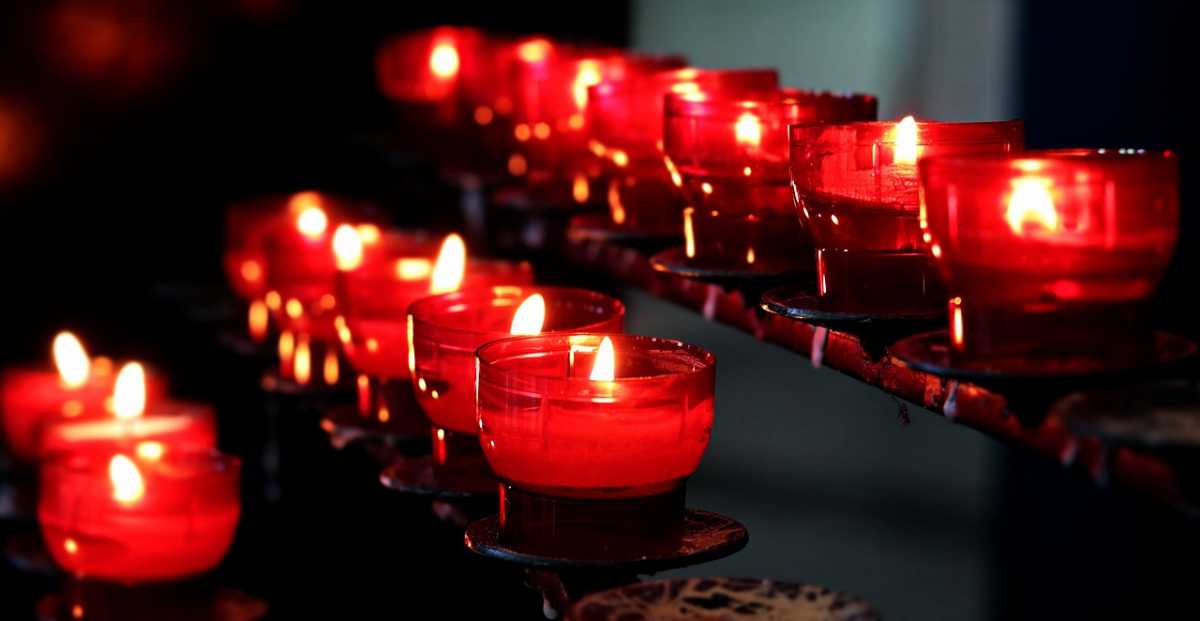 What better way to commence your married life than seeking the blessings of the divine in Mauritius. Home to several ethnic groups, the religious landscape of Mauritius is diverse and tolerant. Hindus form the majority of the population of Mauritius, and consequently, you can find magnificent temples devoted to Hindu deities on the island. Visit some of the best places in Mauritius that have religious importance to start of the beautiful relationship on a peaceful and spiritual note.
1. The Maheswarnath Mandir in Pamplepousness devoted to the gods Shiva, Krishna, Brahma, Vishnu, Muruga, and Ganesha
2. The Ganga Talao, a deep crater lake in the Savanne District is the most sacred religious site for Hindus in Mauritius.
3. The Jummah Masjid in Port Louis is a spiritual and architectural masterpiece with towering white facades and gorgeous sculptures.
4. The Chapel of Cap Malheureux in the North who's Sunday Church services and melodious religious hymns coupled with the flaming red roof against the deep blue sky make it a treat for the senses.
5. Experience Candle-Lit Dinners and Scrumptious Food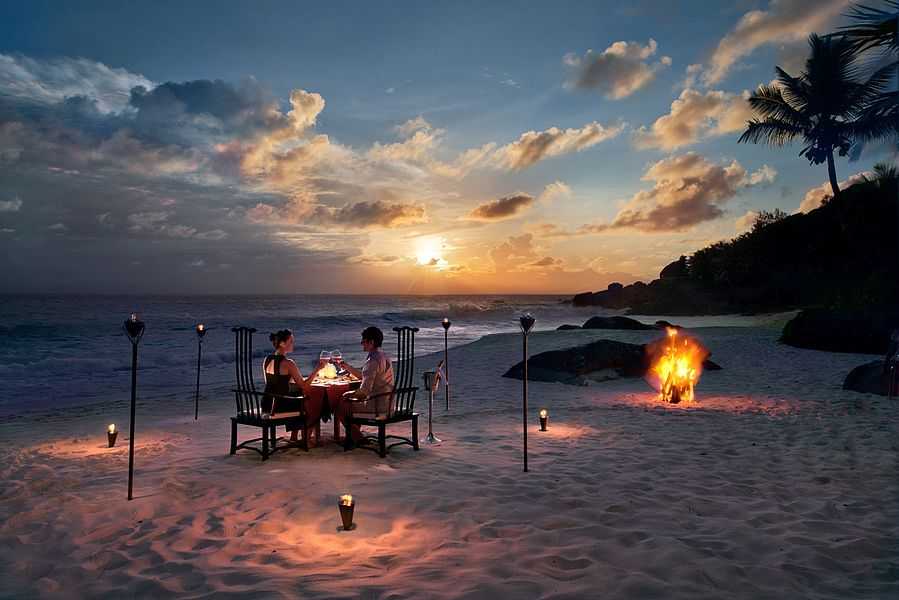 They say that the way to the heart passes through the stomach. If there's even an ounce of truth in this saying then boy, is Mauritius gonna reach your heart and make your honeymoon in Mauritius a wholesome one! From the streets to the finest kitchens in the most upmarket hotels, the food of Mauritius is bound to tickle your taste buds and leave them craving for more. Bond over some finger-licking food at these highly rated restaurants:
1. Le Flamboyant: With its unique circular design overlooking an indoor pool and the jade lagoon, this restaurant delights both visually and gastronomically.
2. La Plage Beach Club Restaurant: Have some seafood at this restaurant that is literally on the beach's sand. This one is light on the pocket too!
3. Château Mon Désir: Trust us, the food is as extravagant as the name. Renowned as the excellent dining hub of the island, this one has a reputed wine cellar making for some lovely romantic dining experiences.
4. The Stars Restaurant in the Shanti Maurice is widely reputed as one of the most romantic eateries in town. Grab a bite of the best of the Indian Ocean cuisine with a unique twang of Mauritian flavours while you bask under the radiance of the stars above.
6. Activities That Are Better Together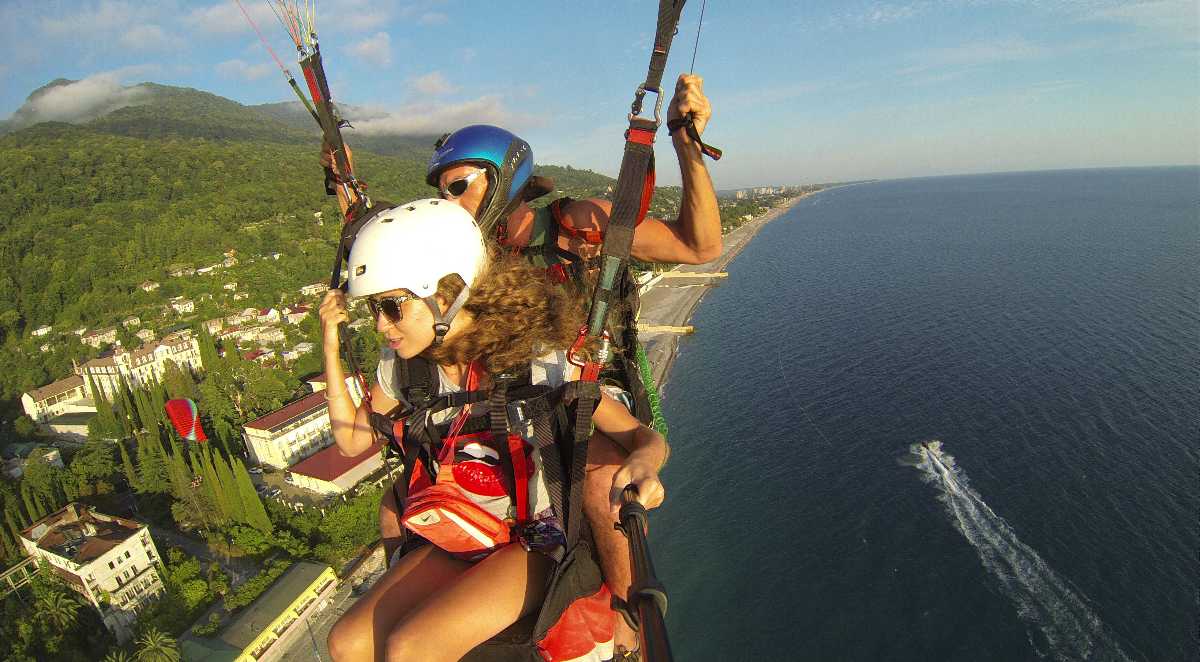 Make sure you visit these places of attraction with your partner to build memories from your honeymoon in Mauritius that you'll cherish for the rest of your lives.
1. Chamarel in Savanne: Visit Mauritius' highest waterfall (over 100 metres in height) and the seven coloured Earth having dunes which share their hues with the rainbow.
2. Sir Seewoosagur Ramgoolam Botanical Garden in Pamplemousses: It has the rarest indigenous and exotic plant species, the giant lily pads.
3. La Roche Qui Pleure and Gris Gris Beach: A secluded beach with black porous volcanic rocks that breathe with each giant wave crashing on the shore. The place is perfect for some solitary relaxation with your loved one.
4. The Champ de Mars Racetrack in Port Louis: Arrive in your finest attire and place a bet on a horse (a reasonable amount). Who knows how much you might take back home!
5. Adventure Time: If you find yourself yearning for something adventurous, try out some breathtaking and thrilling water sports with your partner. Steal a bird's eye view of the lagoon while parasailing high above the island, explore caves and mysterious islands in a kayak, scuba dive amongst the fish in the unique coral reef abundant waters of Mauritius and fish for the finest marine life in the specially organised fishing expeditions.
7. Visit These Couple-perfect Islands


1. Île aux Cerfs - (Deer Island)
Spread across the largest lagoon in Mauritius, the Île aux Cerfs one of the top attractions of the place. Indulged in expansive white sands, immersive turquoise water and greenery, the Île aux Cerfs is undoubtedly a paradise within the heaven of Mauritius. The island houses numerous eateries and a golf course in addition to an array of both land and water activities and games.
Timings: 9:00 AM to 6:00 PM
How to reach: You could either take a jetty from Point Maurice or a Catamaran from South East Mauritius or Trou D'eau Douce.
Prices:
Jetty:Approx MUR 400 to MUR 500 (INR 779.73 to INR 974.67)
Catamaran:
Free for infants
Adults MUR 2557.03 INR 4980.05
Children MUR 1558.19 INR 3034.72
2. Isla De Ambre - (Amber Island)
Isla De Ambre or Île d'Ambre is another Mauritian archipelago absorbed in paradisiacal facets of nature. The island welcomes kayaking, snorkelling, surfing, hiking and other adventures to complete your perfect Mauritian honeymoon!
How to reach: There are plenty of boating, kayaking or hiking options you could choose to reach the island.
Visit the following websites to know more:
Explore Mauritius, Mauritius Traveller and Yemaya Adventures
3. Île des Deux Cocos - (Island of two cocos)
A snorkelling and scuba diving hub of Mauritius, the Île des Deux Cocos offers resort amenities as well. The island supports all your private events, be it weddings, birthdays or anniversaries, they have it all covered. The island houses a 1920s British and Moroccan-styled villa, conserved until today to boost your perfect wedding or honeymoon moments. You would also get your hands on your private speedboat along with the villa! The island of cocos is yet another choice for your perfect honeymoon!
Contact: (+230) 698 9800/ 698 2727
Your first trip as a couple is a momentous occasion for you and your partner. It is the beginning of a new chapter in your lives that paves the way for more exciting and joyous things to come. Thus a honeymoon in Mauritius is only befitting to host this amazing journey. We hope you have an amazing experience on the island and wish you a great life together!