Eligibility Criteria for a Mauritian Visa
1. A passport that has an expiry which is beyond the period of stay.

2. A valid return and onward ticket

3. A booking confirmation. If the person is sponsored by a Mauritian citizen then a copy of the evidence of sponsorship

4. sufficient funds for the entire stay

5. A pledge to not engage in any illegal/profit-making activities.
Documents for Visa On Arrival for Indians
Indians who wish to travel to
Mauritius
as tourists or for business purpose are eligible for a 60-day visa on arrival provided they have the following documents:
Original passport valid for the next six months
Two copies of photographs if required
Accommodation proof or hotel bookings
Confirmed return ticket with the 60 day
USD 50 or 100 for per day stay; the fees are subject to change
However, if you intend to stay for more than 60 days, they have to apply for a visa. The requirements are different for tourists, business personnel and those with a work permit.
Documents Required for Mauritius Tourist Visa For Indians
The applicant's passport should be valid for at least six months more than the allowed period of stay in Mauritius
Two fully completed visa forms
Two recent photographs in passport size
Confirmed onward and return tickets
Onward visa
Proof of sufficient funds in the form of foreign exchange endorsement on passport and on an original receipt as well
Previous three months of a bank statement from the day when a visa is applied
Credit card Photostat copy
Confirmed accommodation details or hotel bookings are also mandatory
If a Mauritian citizen sponsors the stay of the tourist, a letter from the sponsor is required stating his/her proper, a valid address and the relationship between the sponsor and the tourist.
With a single entry, the visa is valid for 90 days, and it can also be extended up to a maximum period of 90 days by re-application
The time for processing is five working days
No fee is required
Documents Required for Mauritius Business Visa For Indian Citizens
The passport of the applicant should be valid for at least six months beyond the stay allowed in Mauritius
Two completed visa forms
Two latest passport size photographs
Confirmed two-way tickets
Onward visa
Verification of sufficient funds in the form of foreign exchange endorsement with the original receipt and on the passport as well
Income tax record of the previous three years
Photostat copy of a credit card
Confirmation of booked accommodation is required
A recommendation letter from the Mauritian company/firm containing details of the travel along with the applicant's designation
Work Permit
The work permit is sent to the applicant by the employer that is arranged through 'Passport and Immigration Office' and the 'Ministry of Environment, Human Resource Development and Employment' in Mauritius by the employer.
Along with the Work Permit, the Residence Permit should also be arranged by the employer as it is also necessary for entering Mauritius
Until all the formalities are completed, the applicant should not proceed to Mauritius
The passenger should visit the Embassy personally with a valid passport
The Embassy attests the permit and the confirmed air ticket
It takes five working days for the application to be processed.

Embassy addresses in India
Delhi: Mauritius High Commission,EP.
Plot No. 41, Jesus and Mary Marg, Chanakyapuri,New Delhi - 110021
Tel: (11) 2410 2161/62/63Fax: (11) 24102194
Visa submission time: 9.30 AM to 12.30 PM (Monday to Friday)
Visa collection time: 3 PM to 4 PM (Monday to Friday)

Mumbai: Consulate of the Republic of Mauritius
1105, 11th Floor, Regent Chambers, Jamnala Bajaj Marg, 208 Nariman Point,Mumbai - 400 021
Tel: (22) 2284 5466/2282 5422/2215 5544
Fax: (22) 22845468
Email: [email protected]
Visa submission time: 9 AM to 12 PM (Monday to Friday)
Visa collection time: 3 PM to 4 PM (Monday to Friday)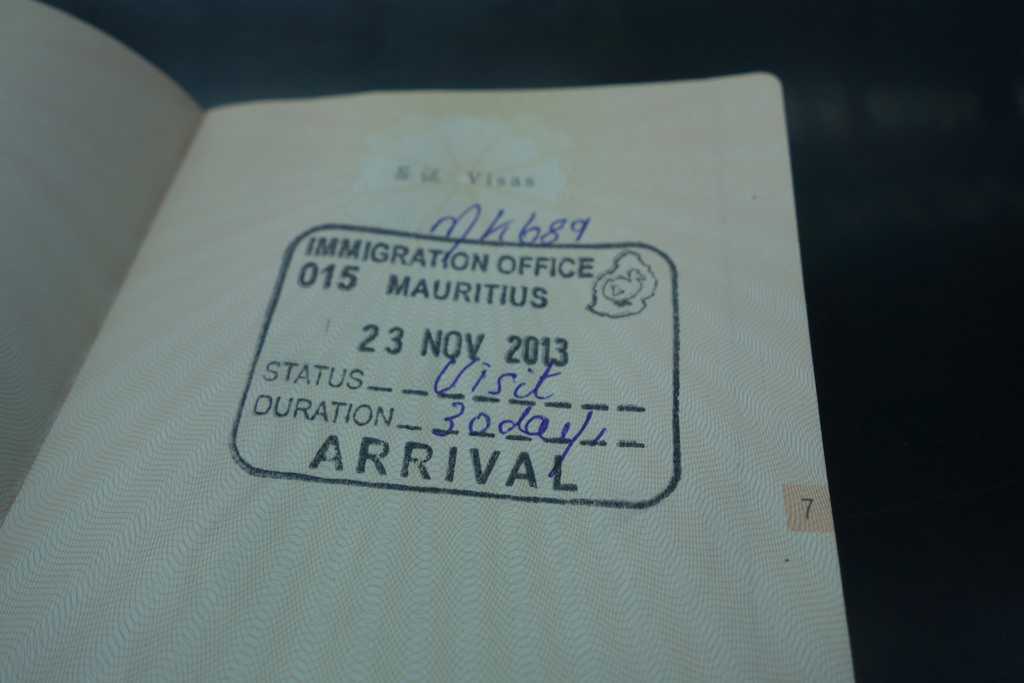 FAQs
1. From where can I get the visa application form?
You can download the application online or even collect it from the office if that's possible on your end.

2. How do I get a work permit to travel to Mauritius?
When you apply for working in any company/firm in Mauritius, they will send you a work permit along with your job offer/appointment letter
Travelling to Mauritius, especially for Indians, is a pretty hassle-free experience overall, with ease of visa on arrival and for those aspiring for a more extended vacation, the visa application procedure is quite simple and straightforward. With the necessary documents and prescribed guideless, one can very easily avail the visa and enjoy their stay at Mauritius worry-free.