A city of many faces,
Dubai
is one of the most popular tourist destinations around the globe. It has lavish architecture, incredible skylines and a plethora of tourist attractions that break records to be the tallest, longest and the biggest. It's a wealthy state, so you need to loosen your pockets a bit to enjoy the city in all its glory.
But if you're on a budget and want to have an all-inclusive experience, here's an itinerary that will assist you!
Day 1
Morning
1. Locate Yourself at a Luxurious Hotel and Soak In the Rich Emirati Culture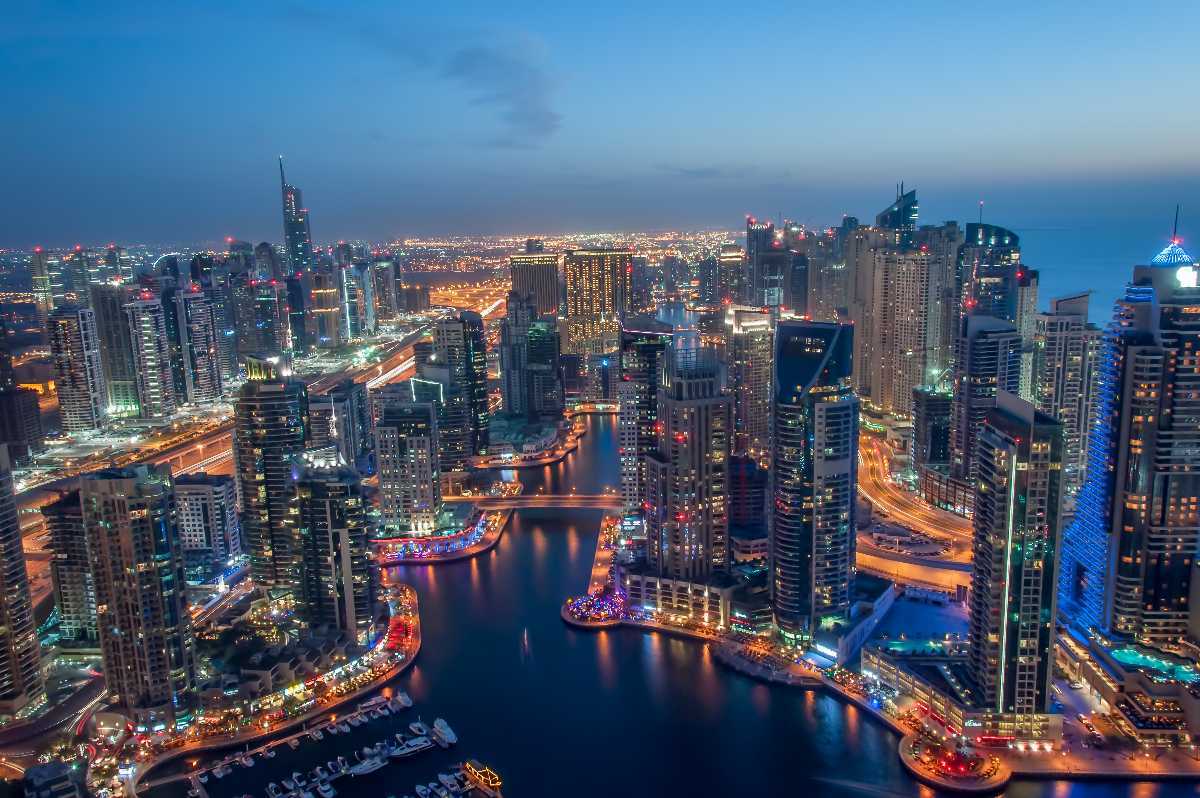 Since architecture is at its finest in Dubai; we recommend accommodation at a good hotel with brilliant infrastructure to get the hang of how advanced Dubai is. With a royal hotel, you are bound to get a magnificent view of the cityscape, and with that half, your city tour is done! Start with indulging in the mesmerising views of the city along with its establishments and dwellings from your hotel and chill out a bit.
2. Eat a Hearty Breakfast at the Hotel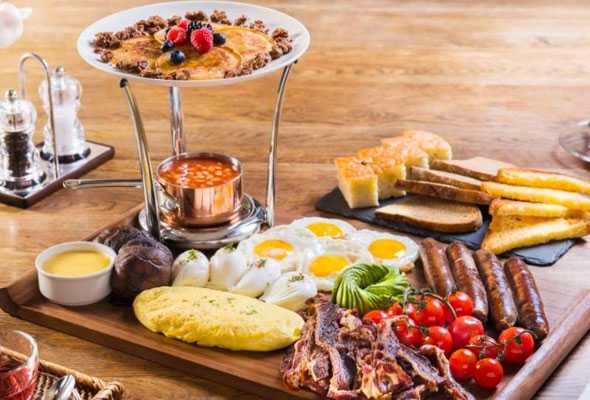 Because who doesn't like hotel breakfasts? Eat a hearty breakfast which usually comes complimentary in the package if you're at a good hotel. The variety on the buffet will leave you awestruck!
Afternoon
1. Head to the Mesmerising Burj Khalifa for a Tour and Head to the Observation Deck
Kickstart your tour by visiting the very renowned and unmissable attraction of the world- The Burj Khalifa. You have photographers around the building to get yourself capture with the towering beauty. Once you are done, head to the observation deck on the 124th and 125th floor to catch the city from the highest level of the world.
Address: 1 Sheikh Mohammed bin Rashid Blvd - Dubai - United Arab Emirates
2. Gorge on a Delicious Rooftop Meal at the 'Burj Club'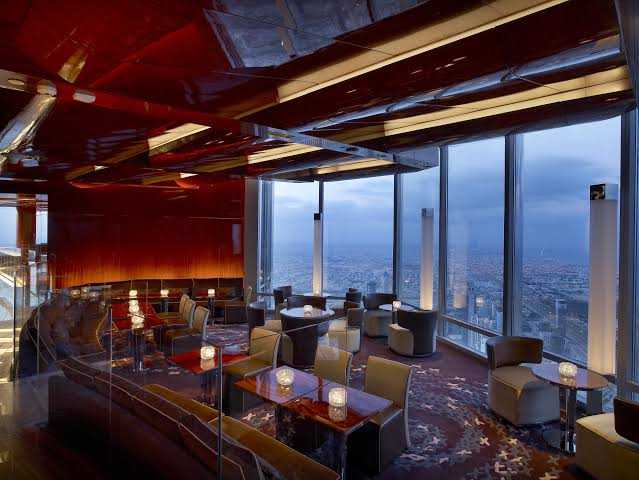 You deserve a meal at the Burj too. Head to the Burj Club and get yourself a nice meal to dig in. Lunch with a view like this is unmissable. You can book yourself an observation tour along with a meal in the club at a reasonable package price. From Asian food to Mezze platters, you get to pick from an expanse of a gourmet menu.
Address: Burj Khalifa - Sheikh Mohammed bin Rashid Blvd - Dubai - United Arab Emirates
Evening
1. Witness the 'Musical Fountain Show' at The Dubai Fountain And Catch Sight of 'Burj Al Arab'

As dusk hits the sky, a visual treat by the Burj at the musical fountain show seems like an ideal evening plan. You'll be taken by the gush of showers dancing to the melodious tunes. Apart from the show, check out the magnificent beauty of Burj Al Arab, a luxurious high-end hotel with floor-to-ceiling windows. In the vicinity lie many other towering architectural glories of the city, you can walk around and visit them.
Address: Fashion Parking - Dubai Mall - Sheikh Mohammed bin Rashid Blvd - Dubai - United Arab Emirates
2. End your Day with a Wholesome Dinner at Bombay Brasserie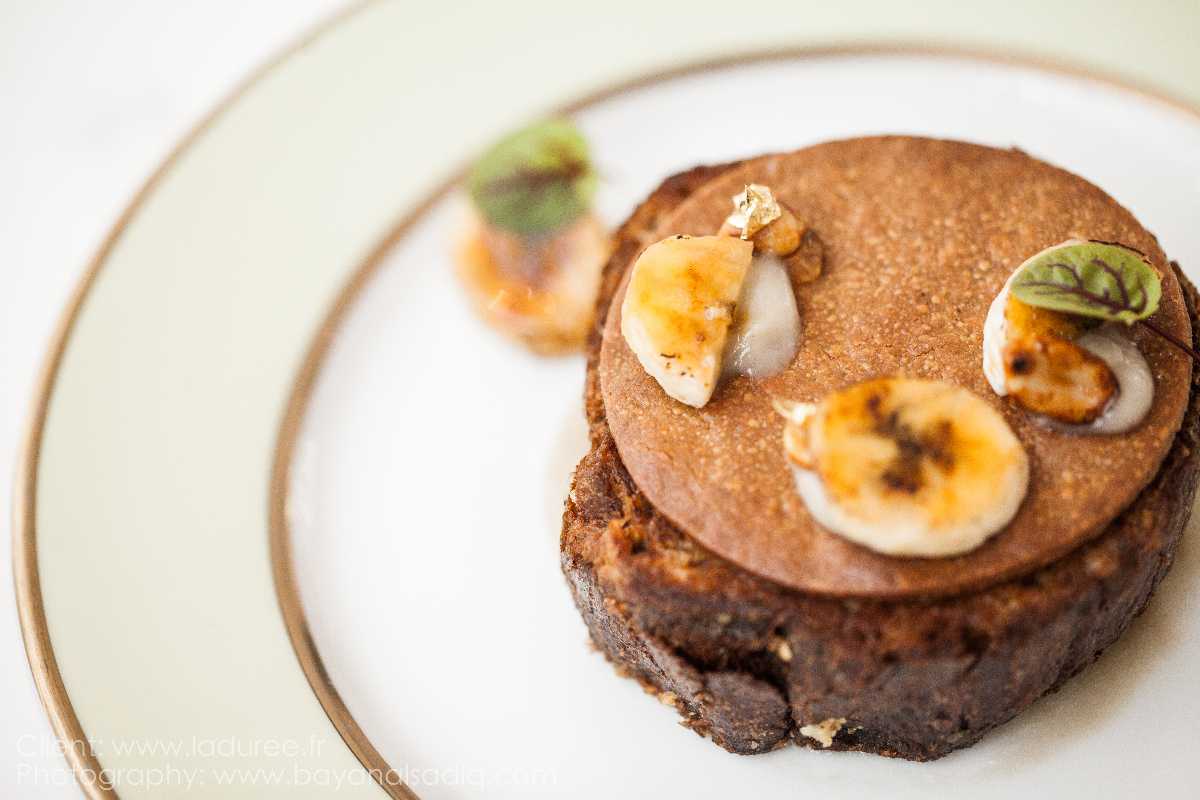 You won't have to travel far to catch an appetising dinner because Bombay Brasserie on Burj Street will treat you to a heart-warming meal. Redefined class and elegance it is sure to exhilarate you. With perching hospitality, delicious and unique food, it will promise a great ending for your first day in Dubai! Missing out on the butter chicken and the biryani would be a crime here.
Address: Burj Khalifa St, Dubai 8489 United Arab Emirates
Day 2
Morning
1. Get Spoilt for Choice from the Breakfast Buffet at Your Hotel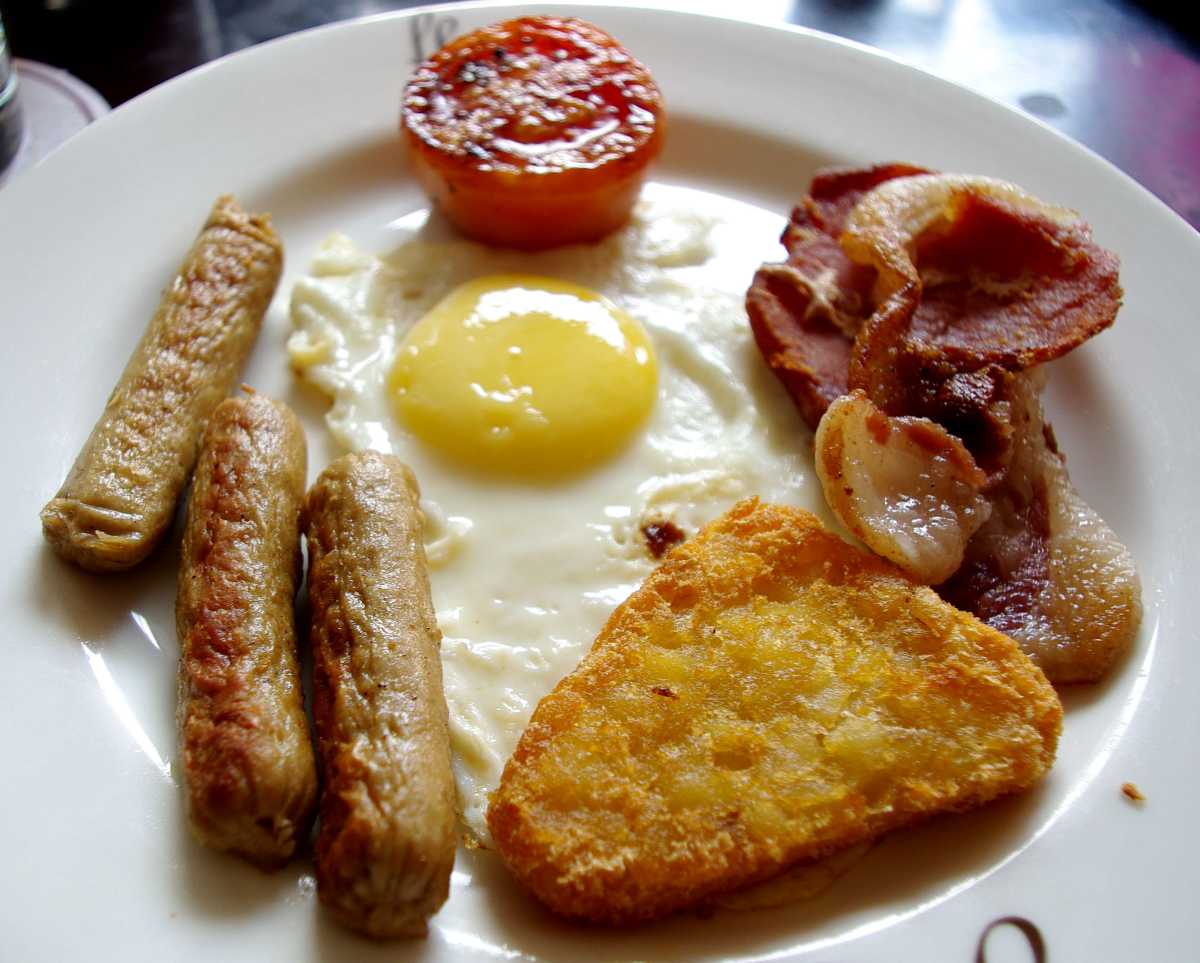 Savour a delicious breakfast from the spread at your hotel only and take your own leisurely time to dig into the morning feast. Get dressed and head for your first tour of the day.
2. Brace for a Tour at 'The Palm Jumeirah Fronds'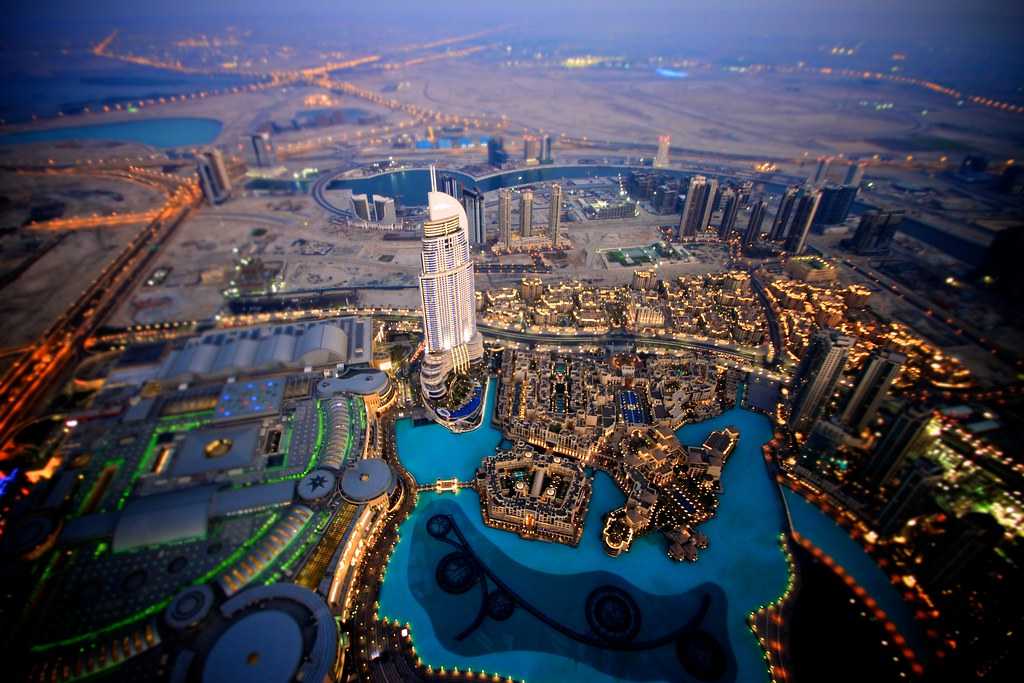 Palm Jumeirah, Dubai's magnificent artificial archipelago, is the epitome of beauty created by land reclamation, extending into the Persian Gulf. Trunk, spine, fronds, and crescent, the principal sectors of the Palm Jumeirah deserve a visit at least once. A helicopter ride can also venture over the island to take an aerial view of the beauty.
Afternoon
1. Unleash Adventure by Riding on the World's Best Water Rides at the Adventure Water Park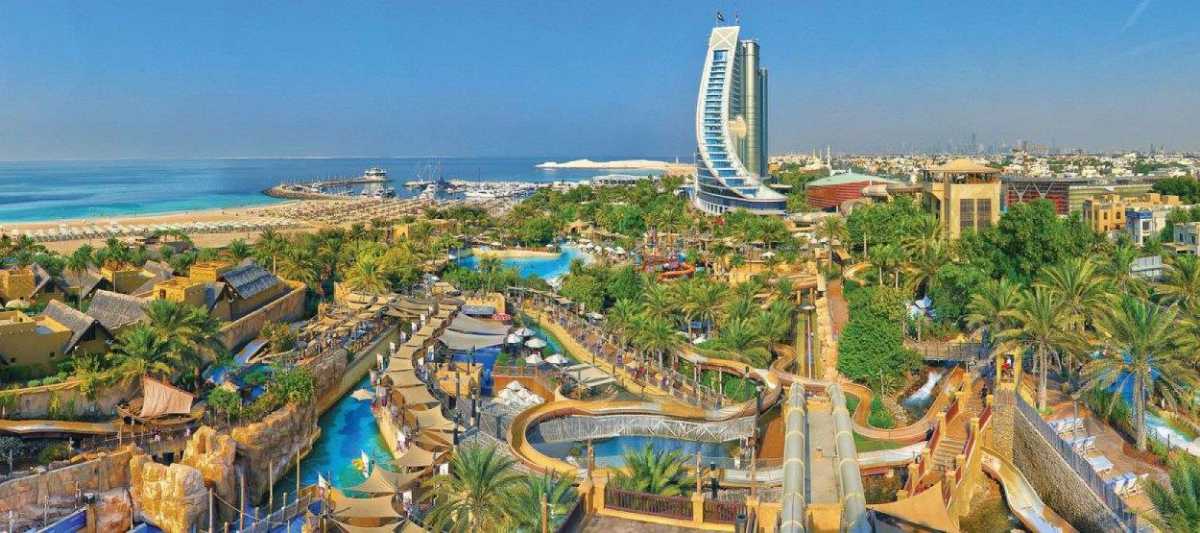 Sit back or unwind with a cocktail. Ride the best water slides and get shot from a shark tank at the Adventure water park. You can also chill and unwind by the beach. Embrace the water lovers in you, here.
Address: Atlantis The Palm - Crescent Rd - Dubai - United Arab Emirates
2. Have Palatable Seafood Delicacies at Ibn Al Bahar in Palm Jumeirah


In proximity to the Waterpark is Ibn Al Bahar, a restaurant transporting you to the shores of
Lebanon
. The Fish Grill, Tandoori Prawns and literally every seafood item will make you salivate for more. Sit by the beach and eat away to your hearts' content. The vibe and the food will make you want to come back for more.
Address: Club Vista Mare, Palm Jumeirah, Dubai
Evening
1. Pamper Yourself in Ottoman Spa at Jumeirah Zabeel Saray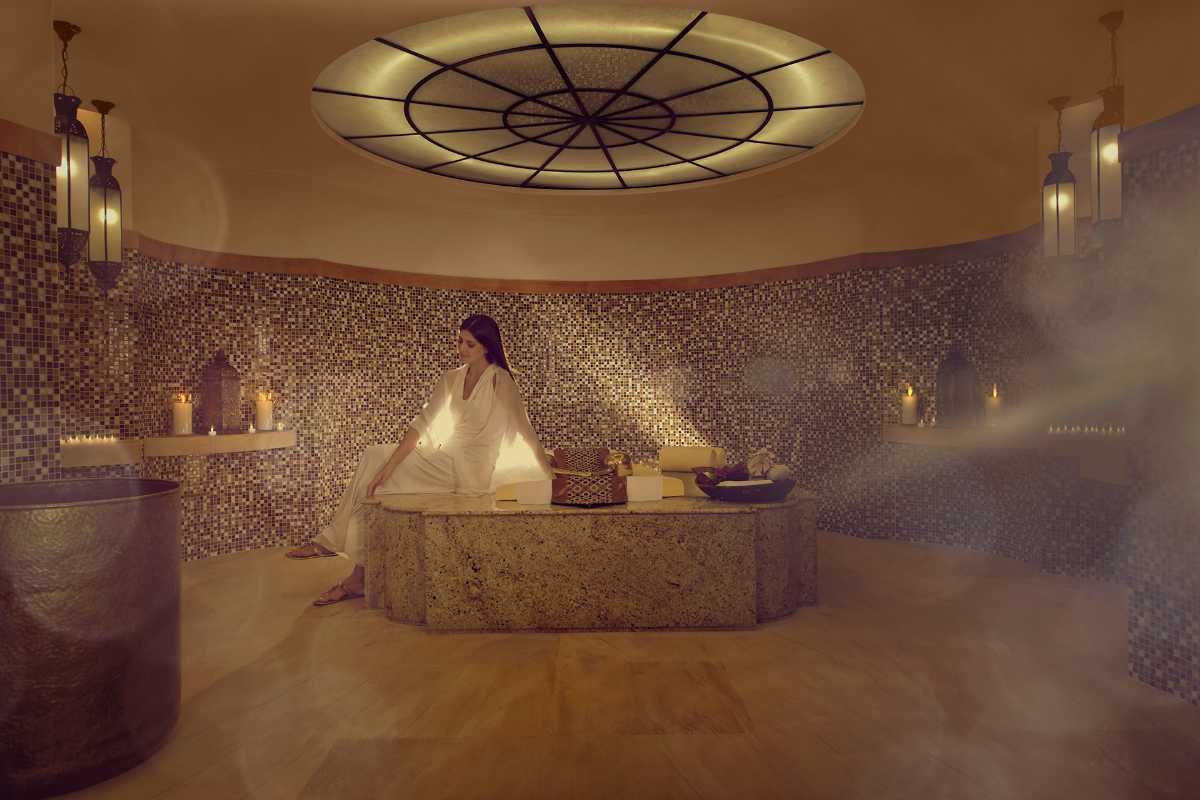 Unusual but relaxing, take this coffee-infused spa treatment at Talise Ottoman Spa at Jumeirah Zabeel Saray and indulge in a tranquil session. It is undoubtedly the world's most luxurious spa treatment to loosen up your veins and worries.
Address: Jumeirah Zabeel Saray, The Palm Jumeirah, Crescent Road (West)
2. Experience Dubai's Happening Nightlife by Hitting up 'The Tap House'


A dine and club thrill in the land of Dubai is definitely needed. Exploring the nightlife is a must in any city you travel, and there's no better place than The Tap House. The crazy vibe, the lip-smacking Buffalo wings, burgers, fries, nachos and calamari, and the happening music will keep you grooving and leave you in awe of Dubai's nightlife. It's a reasonable place as well as one which gives a taste of Dubai's sundowner parties.
Address: Club Vista Mare, The Palm Jumeirah, the Palm Jumeirah, Dubai
Day 3
Morning
1. Eat an Early Breakfast at 'Shakespeare and Co.'


Ditch the hotel spread for a different breakfast experience. An economical yet delicious joint to satiate your hunger, 'Shakespeare and Co' will serve you European as well as vegan breakfast options. You'll get comfort food complementing a charming ambience. Try out the salads and sandwiches here.
Address: Ground floor, Yas Mall, Yas Island - Abu Dhabi - United Arab Emirates
2. Embrace Dubai's Best Theme Park- The Ferrari World and its Rollercoasters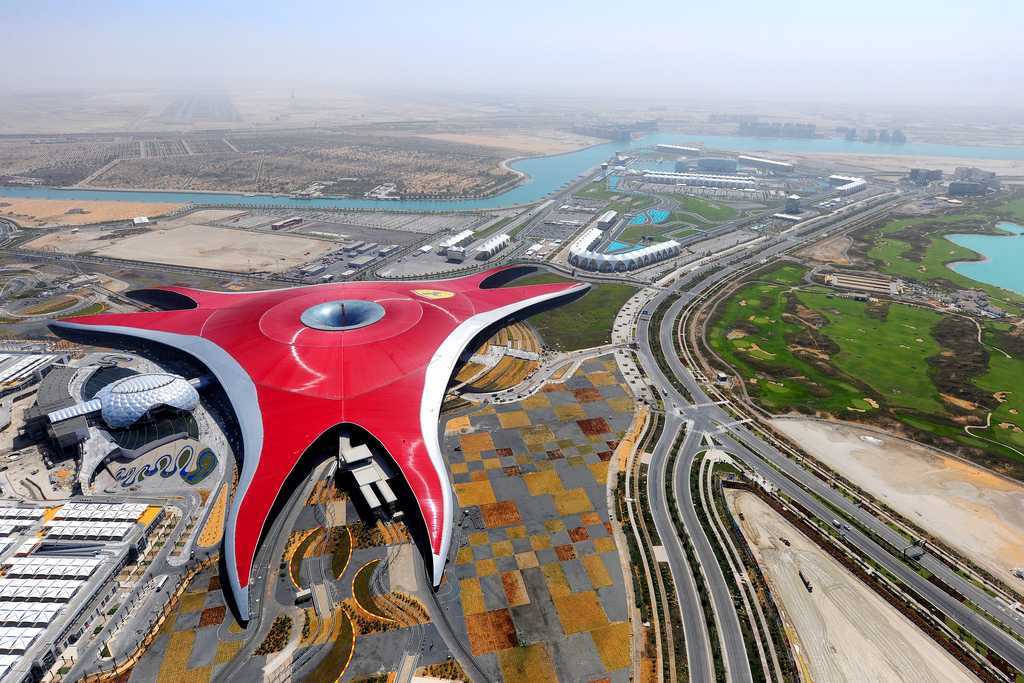 Located on Yas Island, Ferrari World is the world's largest indoor theme park comprising of various Ferrari themed rides and attractions. It also has the most prominent Ferrari store to take back souvenirs and gifts. With rides like Flying Aces, the world's highest ride and Formula Rossa, the world's fastest roller coaster you're going to have the time of your life. Enjoy go-karting and live performances too.
Address: Yas Island - Yas Dr St - Abu Dhabi - United Arab Emirates
Afternoon
1. Relish food from the Award-Winning Fast Food Restaurant 'Trattoria-Mamma Rosella'


Indulge in a quick meal at this fast food joint called Mamma Rosella. The irresistible pasta and grilled chicken is a must-try here. The joint is exceptionally economically, happening, and one of the most famous in the adventure Park. You can blindly walk in and order your favourite Italian savouries. The street-side eatery will not let you down.
Address: Ferrari World, Yas Island
2. Take a Ferrari Ride at the Adventure Park and Leave Early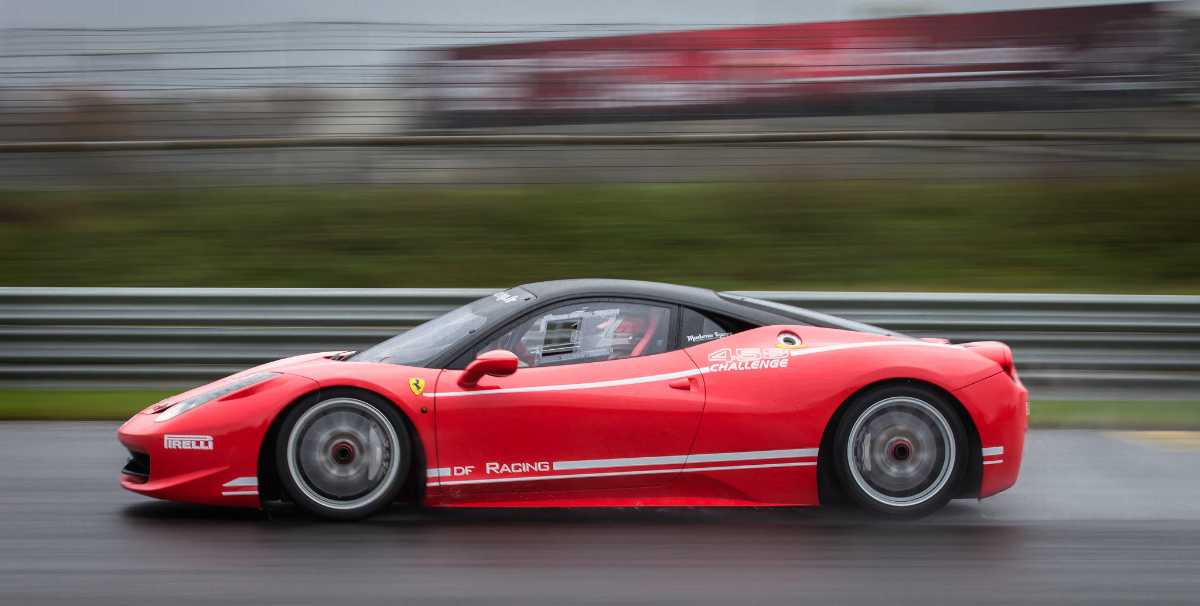 How can you visit the Ferrari world and not take a Ferrari ride? Take a ride in every man's dream car and feel the opulence. But once you're done, you need to head out from here as there's a shopping schedule next!
Evening
1. Go on a Shopping Spree at the Dubai Mall and Visit the Dubai Aquarium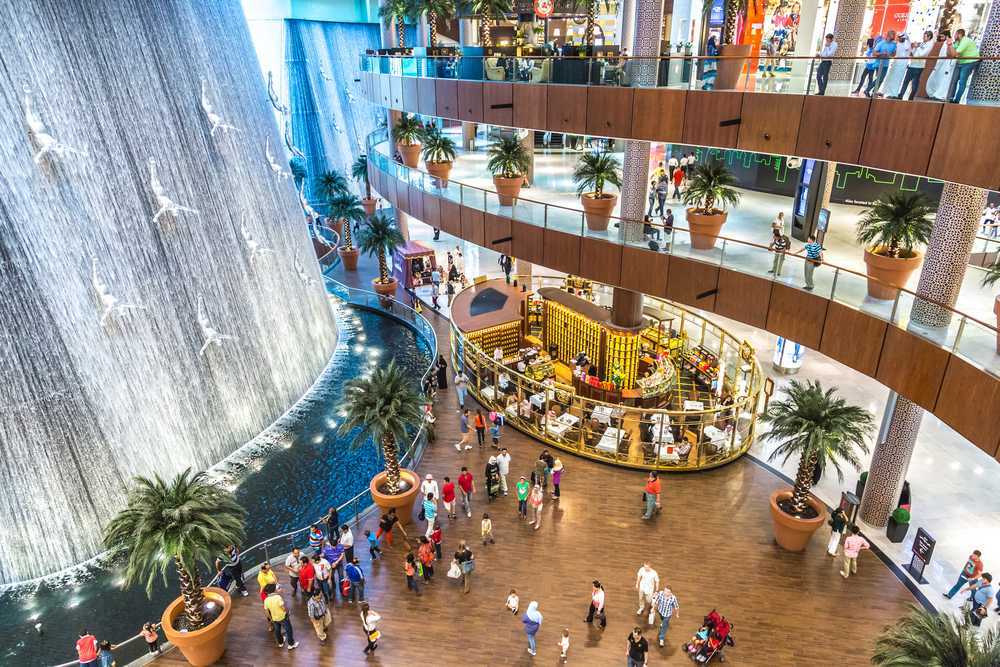 With lined-up luxury stores, you would want to shop till you drop at the Dubai Mall. It is one of the world's largest shopping malls with an area of over 500,000 square meters! From Abercrombie, Armani to Dior and Lamborghini stores, it has it all. You certainly can't get over this mall.
Address: Financial Center Rd, Along Sheik Zayed road, next to Burj Khalifa tower - Dubai - United Arab Emirates
2. Head to the Food Court and Pick from a Plethora of Options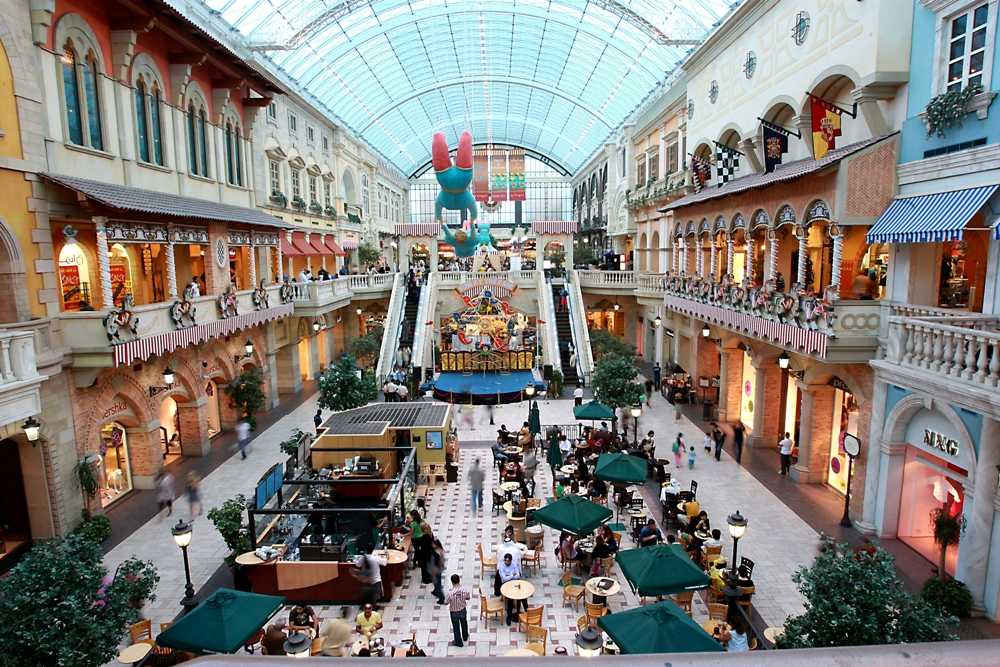 With a multitude of stores, Dubai Mall does not fall short of eateries either. It has fast food stores as well as luxury dine-in options to pick from. The Cheesecake factory, Social house, Caffe Nero, Cafe Blanc are some of the restaurants and cafes to try.
Day 4
Morning
1. Go Easy on the Morning Schedule after a Preceding Hectic Tour Day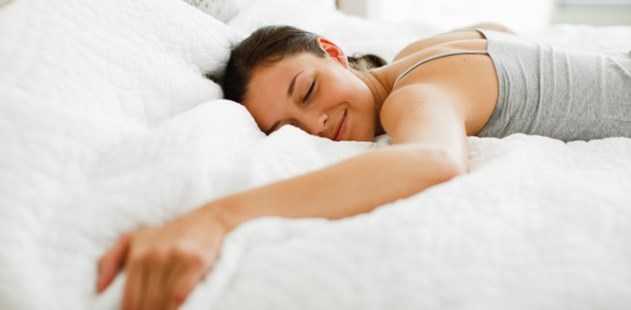 As exciting as shopping is, it must be tiring too. So chill out, relax and wake up late because you don't want your vacation to turn too cumbersome. Take your own leisurely time, head for a spa or a swim in your hotel and laze around.
2. Eat a delectable brunch at Your Hotel or a Restaurant Nearby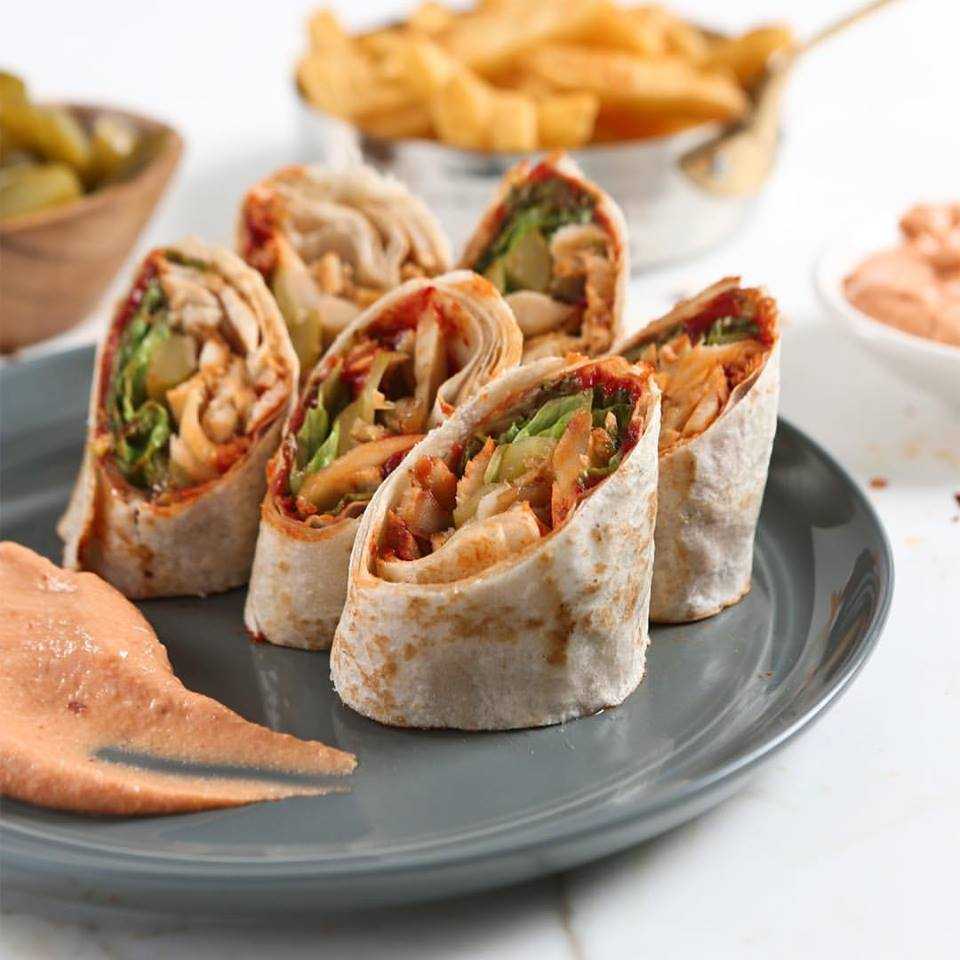 Pick your eatery according to your will. Either eat a nice brunch at your hotel or head to a restaurant or cafe in your vicinity. You may have some desired restaurant that you want to tick off as per your choice so you can probably head there.
Afternoon
The desolate desert is still the heart of Dubai. And so, to enjoy the desert a bit more effectively, the city presents various Desert Safari options. The experience is one of its kind and worth every penny spent! Visitors can experience desert camping with traditional performances. Day safaris hold you in for an adventure as you get to try out Dune Bashing, sandboarding, quad biking, camel rides and more. The cost of your safari largely depends on the tour operator you opt for and the zone of the desert you pick.
Deserts to choose from: Al Lahbab Desert, Jebel Maleihah, Liwa Desert, Bidayer and more.
2. Gorge on the Complimentary Arabic Tea, Coffee, and Dates at the Desert Camp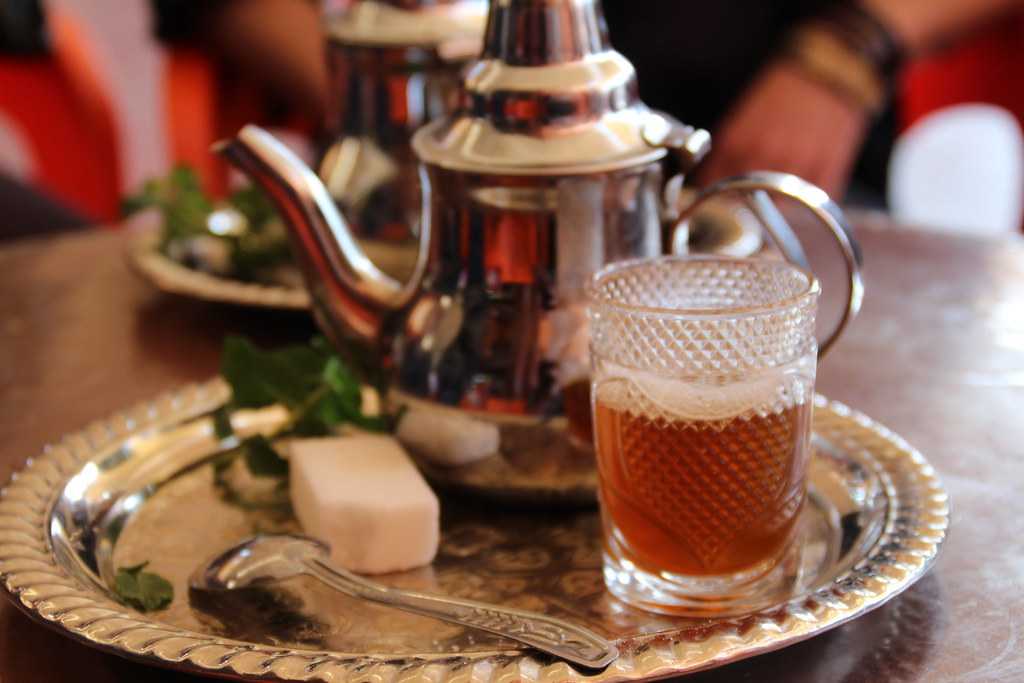 Dubai ensure hospitality like no other! You'll be offered some Arabic delicacies to dig into. The typical ones include 'dates' and Arabic beverages which are irresistible and worth a try if you've not tasted them yet! You're going to get the best of them.
Evening
1. Treat Yourself to Belly Dancing and Tanoura Dances in the Illuminations of the Camp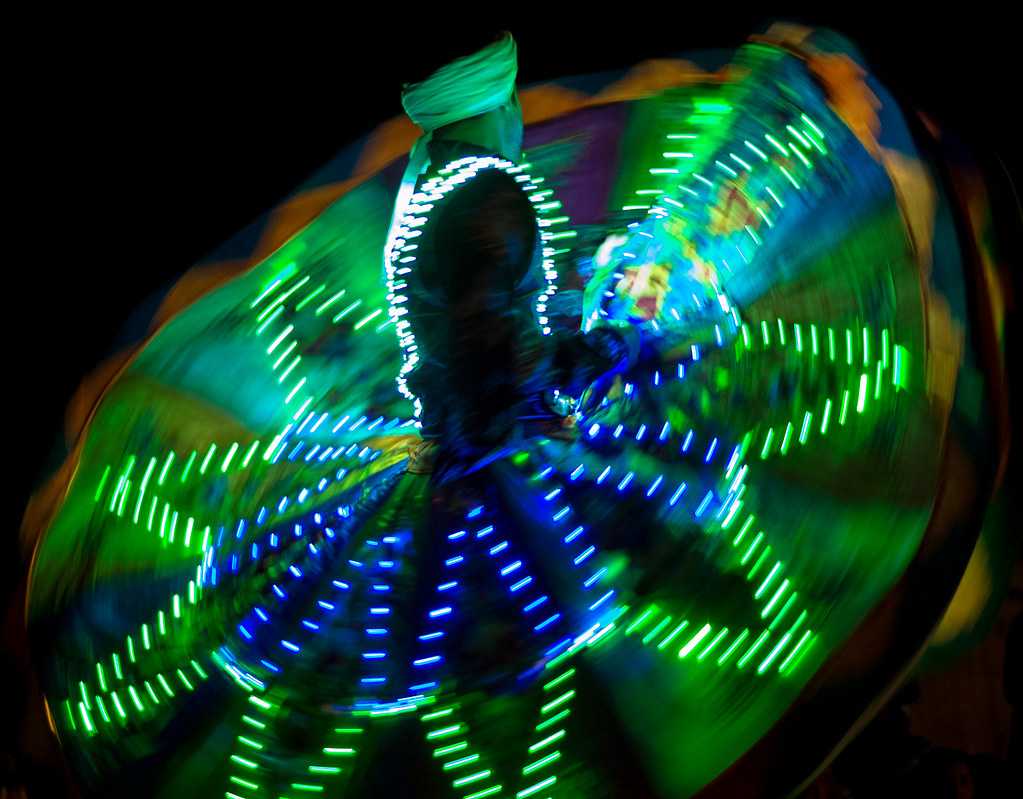 The highlight of your tour is set to be the belly dancing performed by professional dancers. The Tanoura dance is also an awe-inspiring dance, which is usually done by a male professional and constitutes the entire dance done while the dancer spins around the same place. In the final part of this dance, the lights of the camp are turned off as the Tanoura dancer's attire lights up with LEDs and is a fantastic sight.
2. Call It a Day after an Arabian Dinner at the Camp.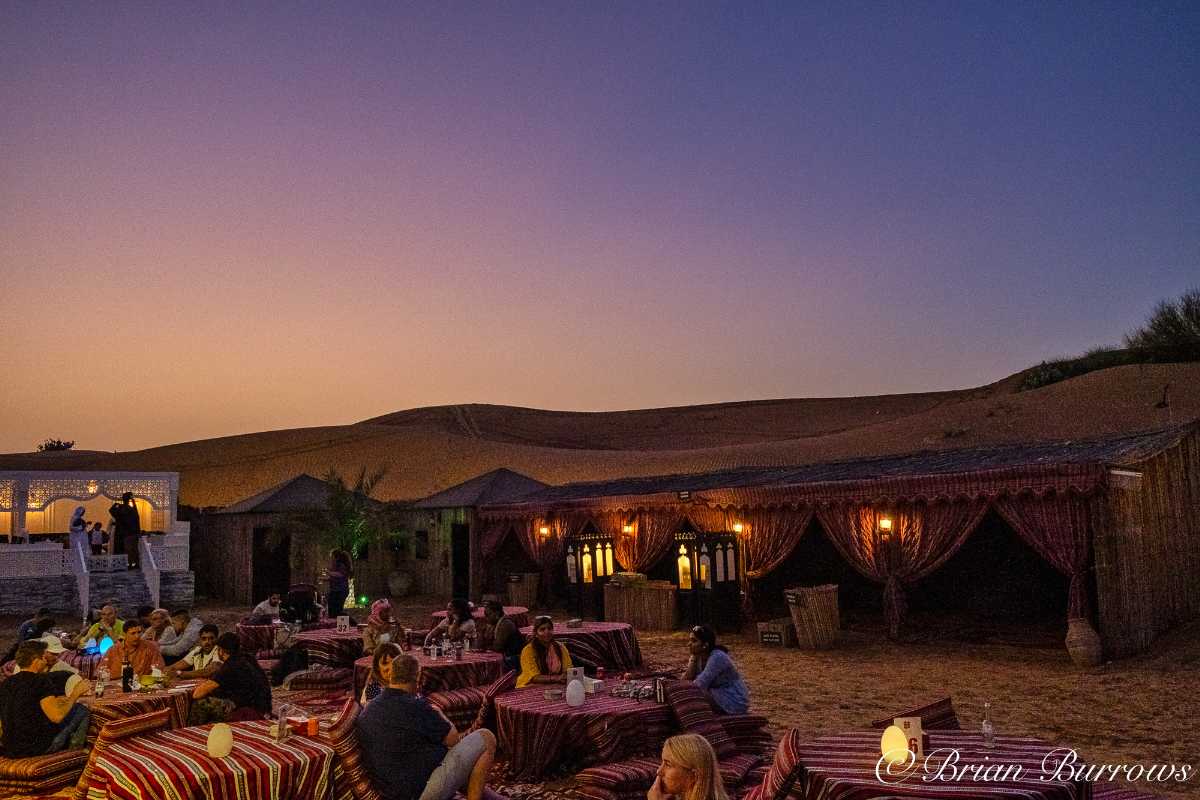 The camp has a dinner set-up along with the performances so that the guests don't just sit and watch the performances plaintively but also dig into the nibbles and meals offered. Make sure to include dinner in your package because it's a traditional Arabian spread along with BBQ dinners that'll be provided to you and you wouldn't want to miss out on this experience.
Day 5
Morning
1. Rise Early and Eat from Your Last Breakfast Buffet in Dubai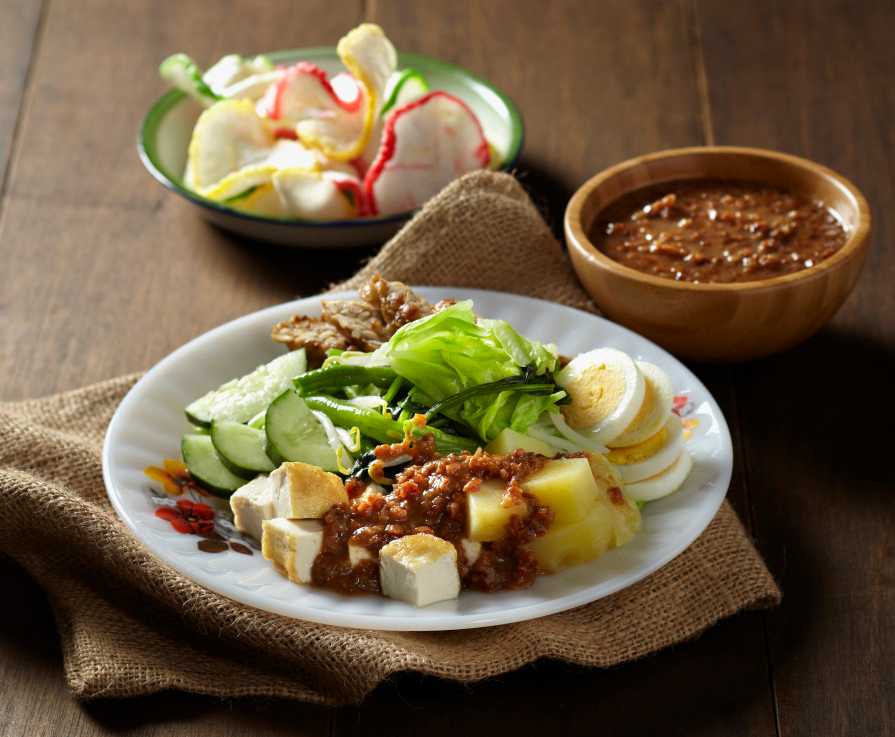 As sad as it is, yes it would be the last buffet breakfast to hogg on as it's the last day. Nevertheless, make the most of it!
2. Mesmerise Yourself at the Dubai Miracle Garden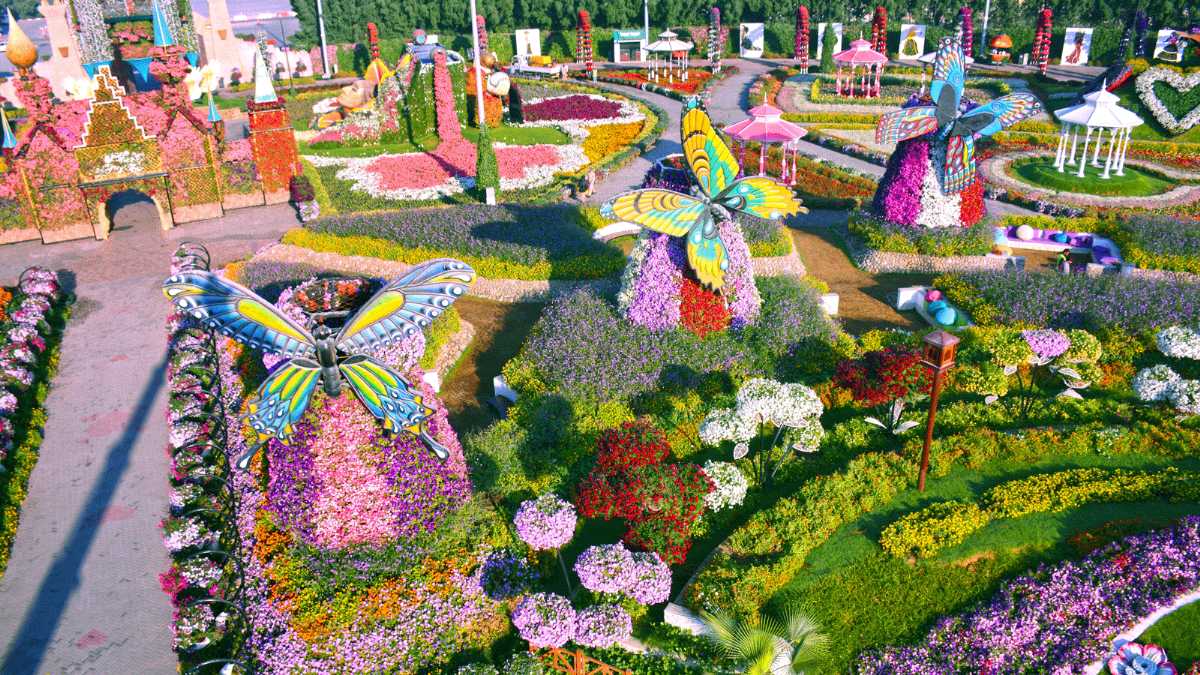 Miracle Garden is one of the most beautiful and most significant natural flower gardens in the world. Located in Dubailand, it is spread across a vast area of over 72,000 square meters; the garden is the world's largest natural flower garden featuring over 45 million flowers and plants. The place is a heaven for those seeking nature's beauty in the city.
Address: Al Barsha South 3 - Dubai - United Arab Emirates
Afternoon
1. Head for an Early Lunch at City Corner Restaurant and Cafeteria
A delight for all Seafood lovers, City Corner Restaurant and Cafeteria, is not too far from the Miracle Garden. It's a very cost joint with lots of food options, but seafood is the most reliable choice to opt for. Don't miss out on the fish fry on the outdoor seating for a great experience here.
Address: Opposite Old Rotana Hotel - Al Sharq St - Sharjah - United Arab Emirates
2. Take a Much Required Retail Therapy at the Mall of the Emirates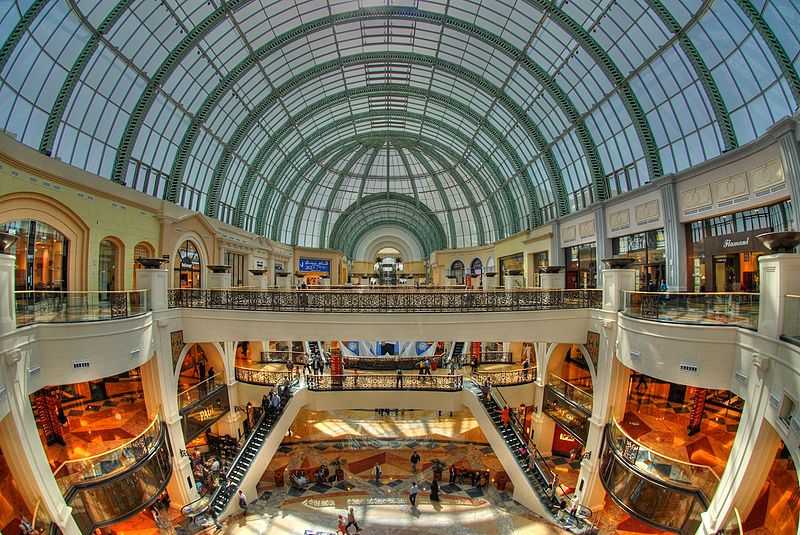 At a distance of about 20 minutes from the Miracle Garden is Dubai's second favourite mall, the Mall of the Emirates. It is a one-stop-shop destination that has earned it the epithet of being the "World's first shopping resort." It has also been named the World's Leading New Shopping Mall. The Mall of the Emirates is home to a magnificent family leisure centre housing
Ski Dubai
, an indoor ski resort and
Snow Park
, the first of its kind in the Middle East. Shop from brands like Prada, Fashion Dome, Diane Von Furstenberg, Christian Louboutin and more.
Address: Sheikh Zayed Road - Dubai - United Arab Emirates
Evening
1. Head to the Ski resort and Ski Dubai in the Mall

Located on the ground floor of the Mall of the Emirates. It offers a variety of winter sports, entertainment, and a lot of skiing to the people of Dubai where snowfall is nonexistent. It is a novelty for both children and adults alike with international visitors finding it enjoyable to experience the winter in the thick of the sultry summer.
2. Close Your Trip with the Most Delectable Meal at Eat Greek
Savour the delectable dishes at 'Eat Greek'. The trained chefs at this restaurant serve a generous helping of superb Mediterranean food. Looking inside the open kitchen to find the dishes being prepared provides an additional thrill as well. You'll thoroughly enjoy your last meal with Eat Greek! You'll cover all the significant spots of Dubai with this itinerary, and you'll also be taking back a lot of luxury items from the opulent malls here. We've ensured that you don't miss out on any significant experience and you make the most of it. We bet you're craving to head to Dubai, no?
What do you think about this itinerary? Let us know in the comments below!