Dubai is a sailor's paradise, with over 1300 kilometres of clear blue waters, perfect weather and minimal tides. Tourists as well as dedicated sailors are always keen to explore the Gulf waters at any time of the year, including summers as the temperature in sea is much bearable than the scorching heat on the land. Sailing is a great way to spend your time in Dubai, be it for fun or adventure, or for a peaceful getaway. There are many locations in Dubai which offer a choice of sailing options and packages:
1. Dubai Marina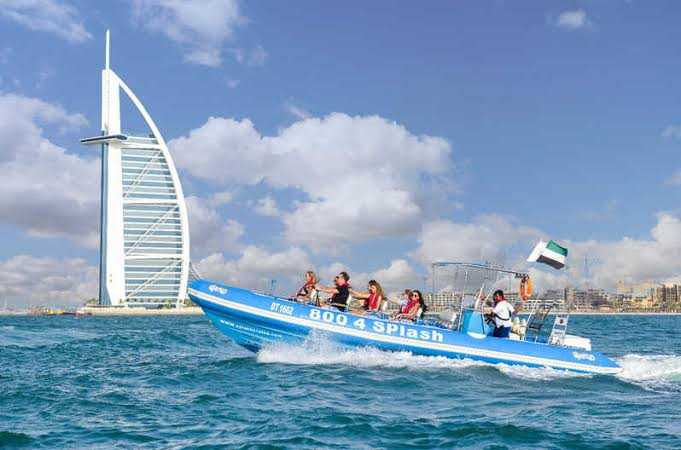 Dubai Marina is a beautiful spot for sailing located in the heart of Dubai, with pristine blue waters and skyscrapers in the background. You can venture on a speed boat or yacht cruise, stopping by Palm Jumeirah or Burj Al Arab, or try a sunset or evening cruise to enjoy spectacular night landscape. There are several sailing clubs offering ordinary to luxury yachts and cruises, private boats, water sports and breakfast or dinner cruises, such as the Dubai Marina Yacht Club.
2. Palm Jumeirah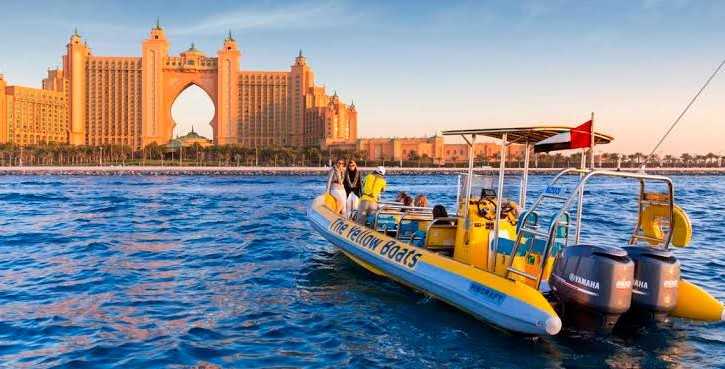 The wide white sand beaches of Jumeirah is also popular for the fun sailing activities taking place. There are lots of sailing clubs offering sailing services to their members as well as guests, such as water tours, water sports, ordinary and luxury yachts, cruising vessels and much more. The Dubai Offshore Sailing Club in Jumeirah offers an array of activities like sailing lessons, racing competitions and monthly cruise expeditions (usually from October to April) inside and outside UAE, along with providing keelboats and dinghies for sailors.
3. Dubai Creek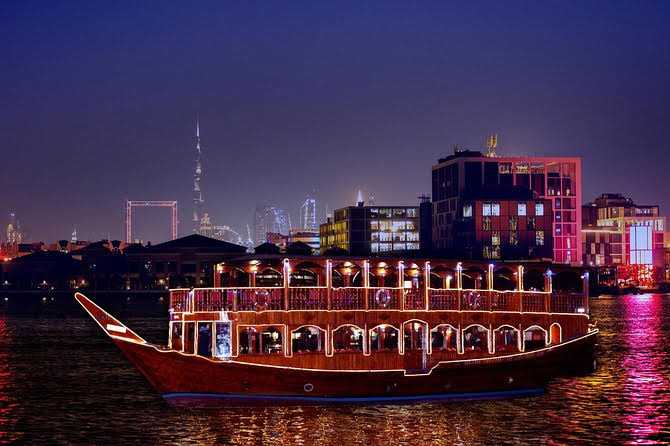 Sailing in Dubai Creek is the most traditional form of cruising in Dubai, in a traditional Dhow boat. Dubai Creek is a hotspot for evening or dinner cruises in Dhow boats, famous for their voyage along with the historical landmarks of the city. The Dhow boat cruise is rich in cultural activities and buffet dinner with international cuisine. 
4. Dubai Water Canal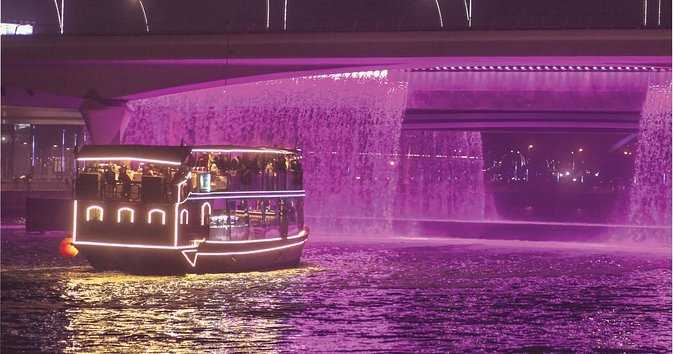 The recent addition to the sailing hotspots in Dubai is the Dubai Water Canal. It became one of the prime sailing locations because of the beautiful landmarks along the way, such as the fountains, Al Habtoor City, Design district, and the colourfully lit Waterfall bridge. While sailing through the water canal, you will get a great opportunity to snap pictures of the important landmarks and enjoy a buffet-style dinner.
The price for hiring a boat or yacht starts from
AED 150
and may vary according to the seasons, sailing clubs, and the kind of vessels and services offered in it. Choose a sailing trip of your choice and budget, and cruise along the famous beaches and iconic landmarks of Dubai.