Beer was brought to Vietnam by their French colonisers. Until then, the Vietnamese people enjoyed their rice wine. The beer was first brewed in limited quantities only for the consumption of the French elite. However, when Vietnam became independent in 1945, beer became readily available to the people and the beer drinking culture caught on. Today, you find the locals unwinding at bars drinking beer after a long day at work exclaiming Yo! (Cheers! in Vietnamese) and bonding with their friends.
1. 333 Lager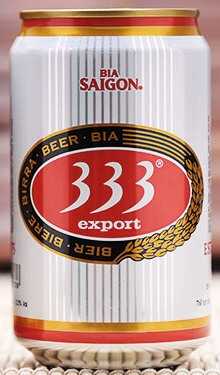 Manufactured by the Sabeco company, this rice beer was originally known as 33 for its 33 centiliter bottles. However, the name was later changed by the communist government to 333 to detach from its colonial origins. One of the most popular beers in the country, this beer was brought to Vietnam by the French who themselves borrowed the recipe from the Germans. The locals call the 333 Lager as Ba Muoi Ba. This beer is also popular in other parts of the world.
The retail price for a bottle of 333 Lager is around VND 14,000 - VND 15,000. But, the price can go up to about VND 95,000 in expensive pubs and restaurants.
2. Bia Hanoi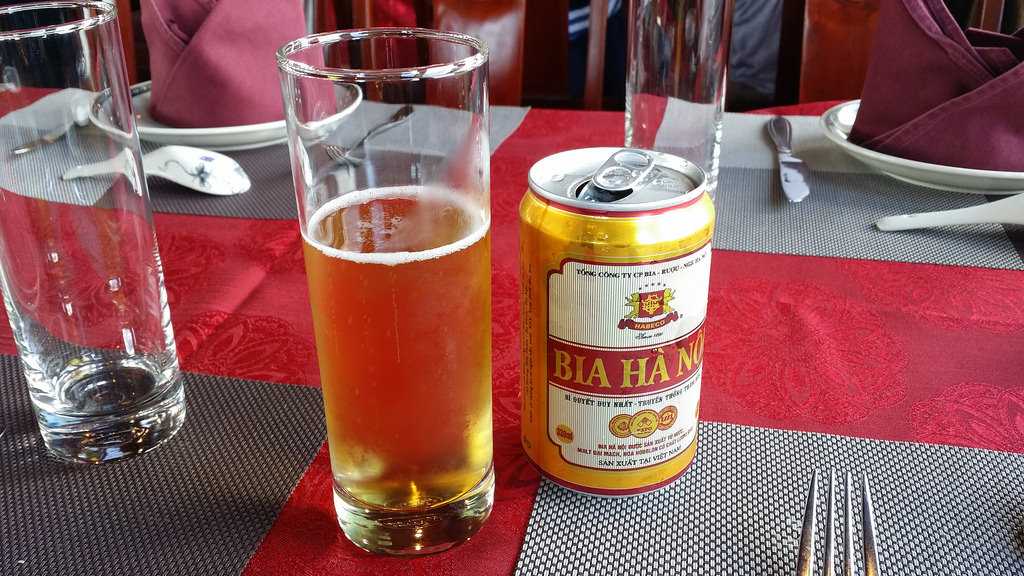 Perhaps the world's cheapest draft beer, Bia Hanoi is not just a beverage for the Vietnamese people, it is a way of bonding with people they care about after a long day's work. Bia Hanoi is manufactured by the Habeco brewery and is also a legacy left behind the French. This is consumed fresh and the beer has a pale yellow colour. It is served in imperfectly shaped glass pints which are handmade from recycled glass!
You can find a lot of people enjoying a beer in the streets of Hanoi sitting on plastic stools and relaxing after their work. The beer costs as cheap as VND 5,000 - VND 8,000.
3. Saigon Red/Green Special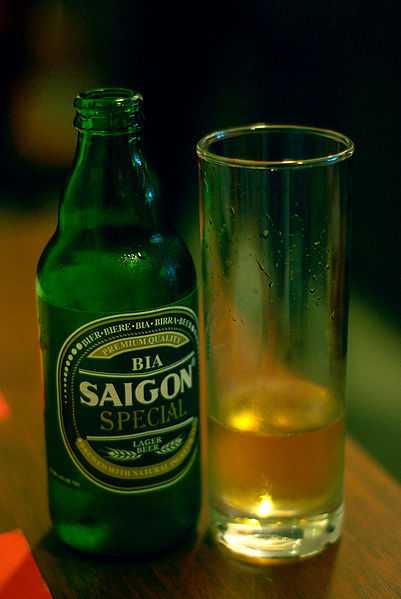 The Saigon Green beer also known as Bia Saigon Lager is a clear pale golden beer with a refreshing citrus smell. It has a pungent malty taste and leaves a slightly sweet aftertaste. It goes well with spicy food.
The Saigon Red beer is a premium version of the Saigon Green beer and has a slightly higher concentration of alcohol. It is light golden in colour and has a hoppy bitter aftertaste. It is refreshing and averagely carbonated.
The Saigon Green beer is priced at around VND 14,000 and the Saigon Red beer is priced at VND 17,000.
4. Biere Larue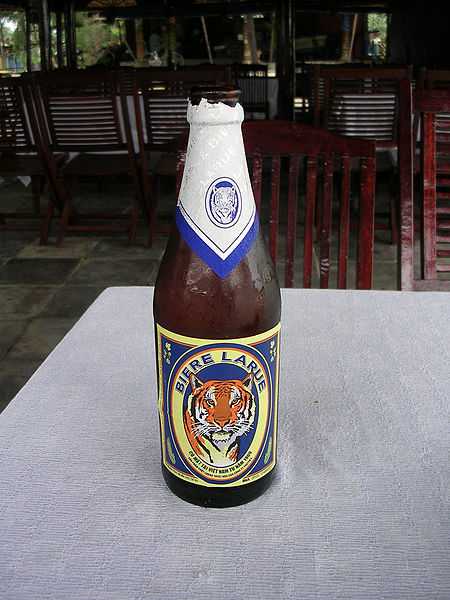 This beer was popular among the American soldiers during the Vietnam War as the Tiger beer. The rice beer was manufactured by a brewery set up by the French in 1909 and gets its name by the then owner of the brewery Victor Larue. Today, it is manufactured by a subsidiary of Heineken. It is pale gold and has no smell. It is slightly sweet and has a bitter aftertaste.
The Biere Larue can cost anything between VND 10,000 and VND 25,000.
5. Huda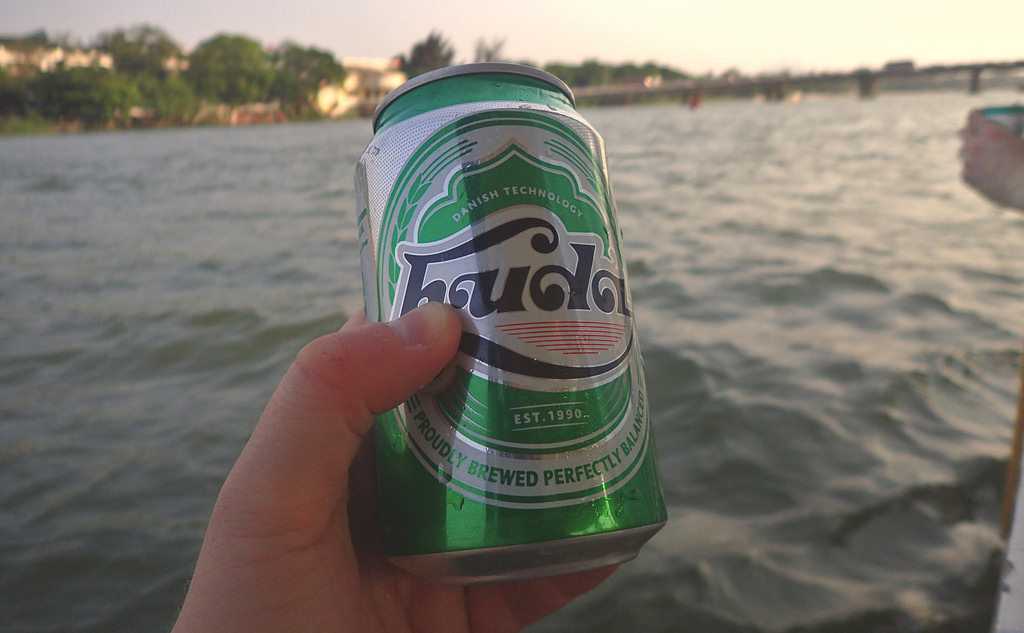 The beer derives its name from Hue (Hu) and Denmark (Da) and is manufactured by the Hue Brewery. It is available mostly only in Central Vietnam. It is available in canned, bottled and draught beer forms. Now owned by the Carlsberg group, this lager had won the silver medal in the 2013 World Beer Championships. This beer has a distinctive flavour with a great taste.
The approximate cost of the Huda beer in bars is between VND 11,000 and VND 25,000.
6. Tiger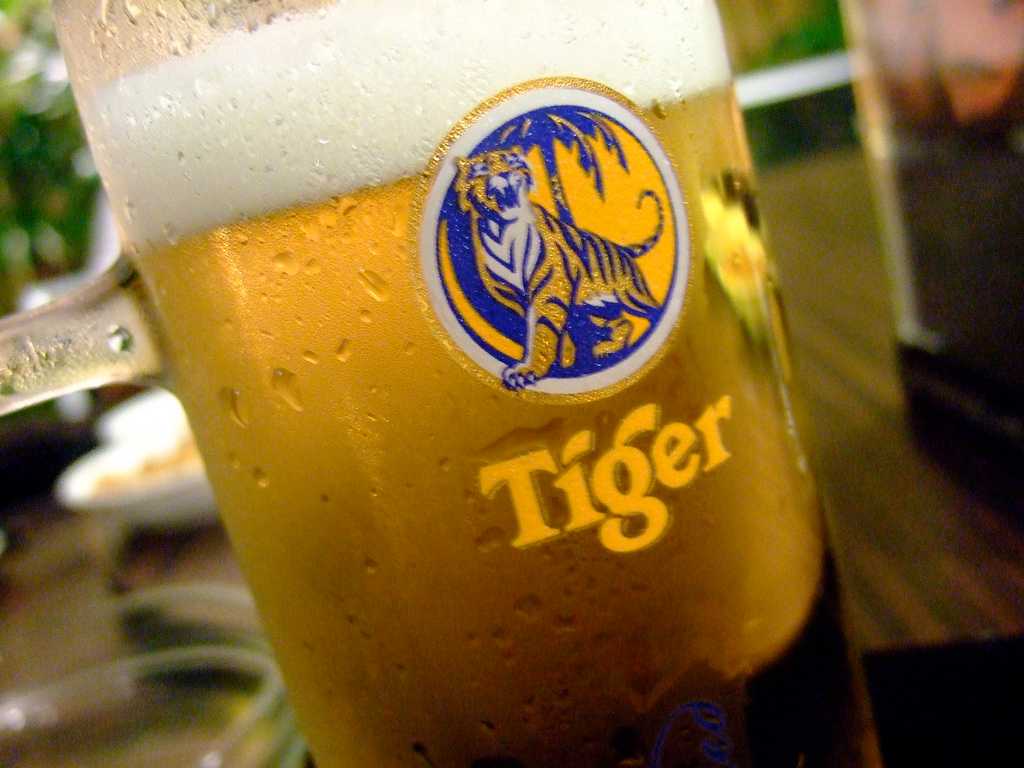 Produced by Heineken Asia Pacific, this is native to Singapore and is popular in over 60 countries around the world. It is a pale lager with an alcohol concentration of 5%. Tiger Brand beer produces five different varieties and is one of the cheapest international brands available in Vietnam. The Tiger beer group frequently organises music events in Vietnam.
A bottle of Tiger beer is priced at around VND 11,000 to VND 16,000.
7. Zorok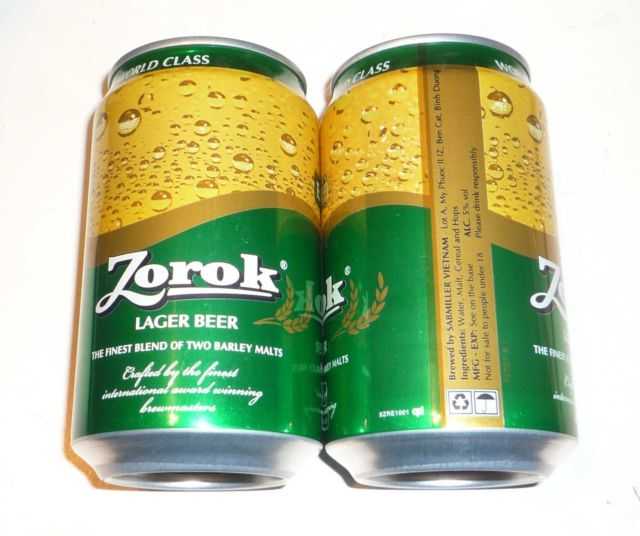 With an alcohol percentage of 5%, Zorok beer has a very strong flavour. This beer is produced by the SABMiller company and is available in canned and bottled forms. The beer is a light golden colour and has a sweet grainy taste. It also has a refreshing aroma and a good amount of carbonation.
This beer costs around VND 25,000 for a bottle.
8. Heineken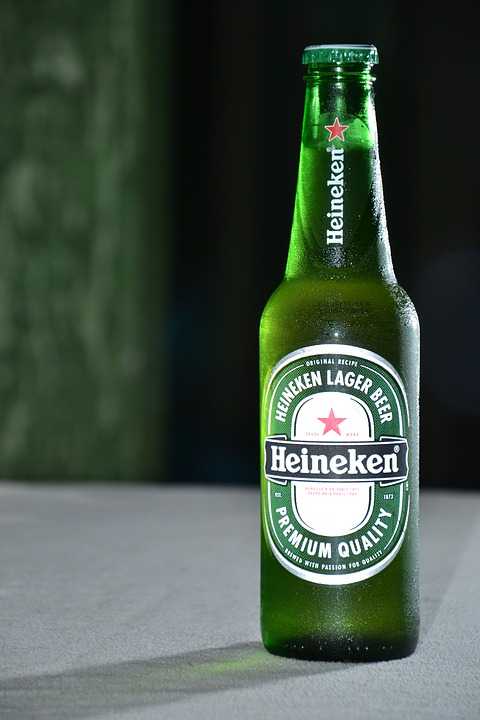 This beer is not a new name. An international brand, it has recently become a competitor in the already crowded beer market in Vietnam. However, it still has a sale of about 200 million litres per year in Vietnam. This beer has a unique taste and is available in well-designed cans and bottles in most of Vietnam.
The price of Heineken beer ranges between VND 15,000 and VND 25,000 depending on whether you are buying a can or a bottle of beer.
9. Craft Beer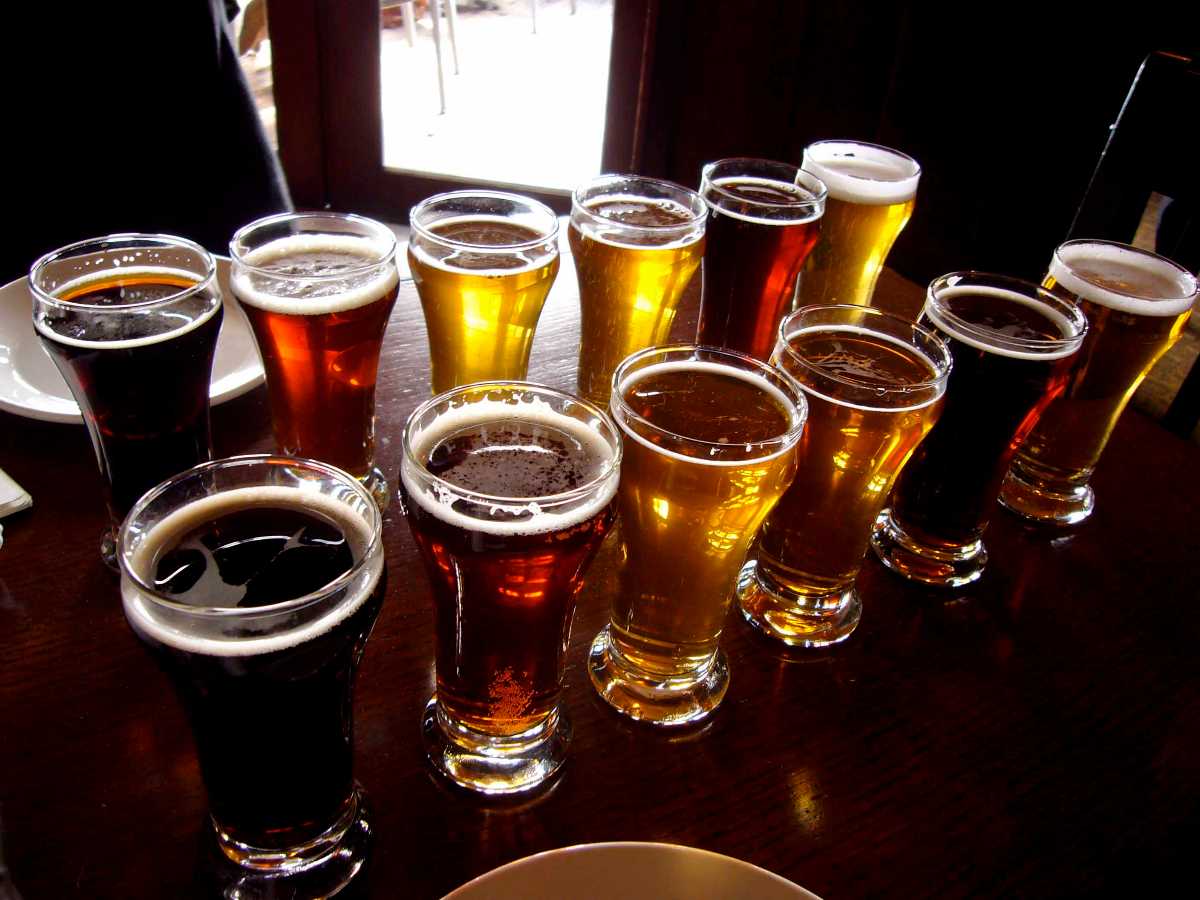 Although the beer drinking culture came in quite late into Vietnam, the people have really begun enjoying beer and it has become an important part of their culture. In the 2000s, a few Czech style breweries came up and the fad of craft beers has caught on. There are a lot of micro-breweries which produce some great artisanal beer.
I. BiaCraft Artisan Ales
With over 150 unique types of beer, BiaCraft has a great selection of beers to choose from. It is also one of the very few breweries that allow on-the-spot-canning so you can enjoy the craft beer at home as well.
A must try variety here is the Dung Choc Tao Pale Ale
II. East West Brewing Co.
As the name itself suggests, this brewery combines the best of both worlds. The style and technique of American and European breweries using local Vietnamese produce. The best part about this site is that you can watch the brewmasters making the beer on-site.
A must try variety here is the Far East IPA.
III. Heart of Darkness Craft Brewery
This is the Heisenberg of craft beer in Vietnam. Albeit its quirky name, this place has about 20 taps offering more than 150 varieties of fine-crafted beer. This place is great for people into hoppy beers.
When you are here, you have to try the Loose Rivet New England IPA.
IV. Belgo The Belgium Craft Beer Brewery
Located in Ho Chi Minh City, this place is one of the only Belgian gastropubs in Vietnam. It offers the authentic Belgium experience, serving original Belgian beers and classic fare brewed in equipments imported from Belgium.
Do make it a point to try the Royale Belgian Tripel when you are here.
V. Hoi An Artisan Brewery
With a small batch operation, this boutique brewery aims to create new recipes and loves experimenting with diverse and locally produced ingredients. If you are interested in trying out something out of the box, you should definitely head over to this place in Hoi An.
A must-try brew of beer here is the Mango Chili APA
Do let us know if you are aware of other great tasting beers in Vietnam, in the comments section!