While there are a lot of people who love travelling in utmost comfort, there are many people are giving up the pleasant, leisurely and touristy experiences and seeking for more adventure. They choose to backpack and explore more to the core of a new destination. India attracts a large number of backpackers, not only from the country but also from all over the world. It is one of the best countries for backpacking, offering diversity in every form, be it geographical, cultural or historical, it has something for everyone.
It is also one of the world's most affordable countries, yet it has incredible destinations to visit. Right from food, accommodation and transport, there are plenty of options for every budget. But planning a backpacking trip in the country could be a little tricky, thanks to the different weather conditions and traditions in almost every city and state. We have created the ultimate guide for backpacking in India to help you plan for your destination and set out for your backpacking adventure.
Why Backpacking in India is so awesome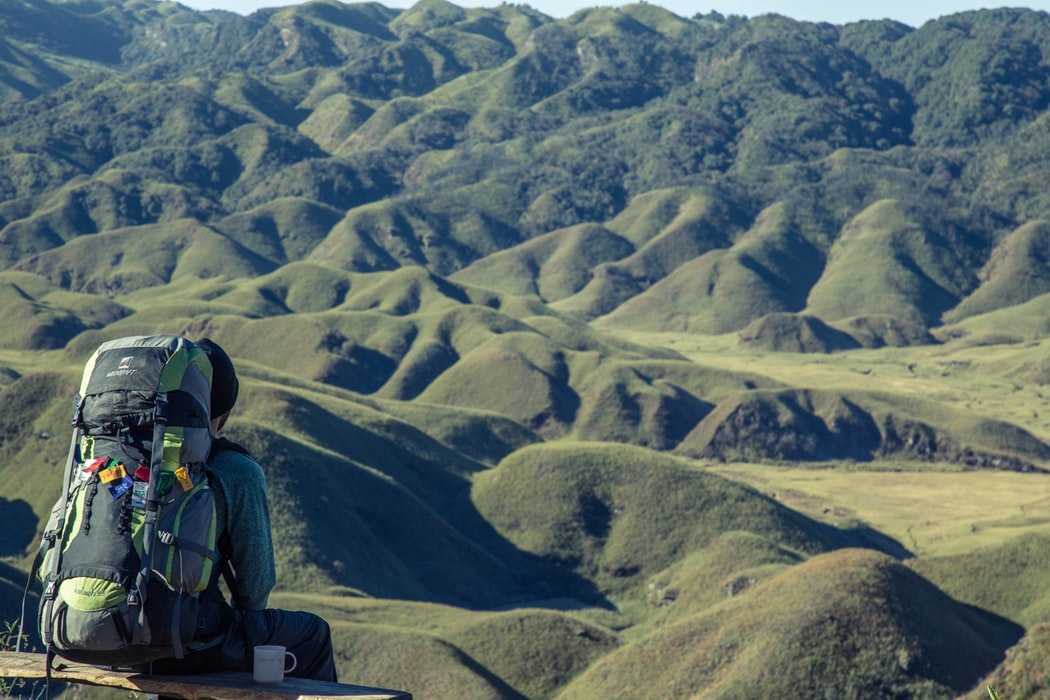 Cultural Diversity
India is incredibly diverse when it comes to culture, ethnicity, religion, economy and politics. Backpacking through India and exploring this diversity through rituals, festivals and food will definitely be an experience of a lifetime!
You Don't Have to Break the Bank
Backpacking in India is more affordable as compared to many other countries. Whatever your budget be, there are options for commute, food and accommodation. Your daily budget doesn't have to stop you from exploring more of the destination, as that extra cash you saved by staying in hostels instead of expensive hotels, can be used to try out new activities.
Unforgettable Experiences
Right from flying over the Himalayas, diving in the backwaters of Kerala to camping deep in the desert and walking on the bridge made of living roots, India offers extensive experiences that will stay with you forever. With such ultimate memories, when you travel in a coach with the locals, enjoy the food you bought at a railway station and share your travel and life stories with them, it is also an experience of its own!
Cost of Travel in India


Your daily cost of backpacking in India varies as per your travel style. If you are on a tight budget, you can squeeze you day to as cheap as INR 750 per day and if you're travelling without worrying about the money, then it may go up to INR 4000 to INR 6000.
On average, your daily budget will be between INR 1500 to INR 2000, considering food, accommodation and transport.
Daily Budget

Budget Travel - INR 750 to INR 1000
Mid-Range Travel - INR 1500 - INR 2000
Luxury Travel - INR 4000 - INR 6000
Getting Around in India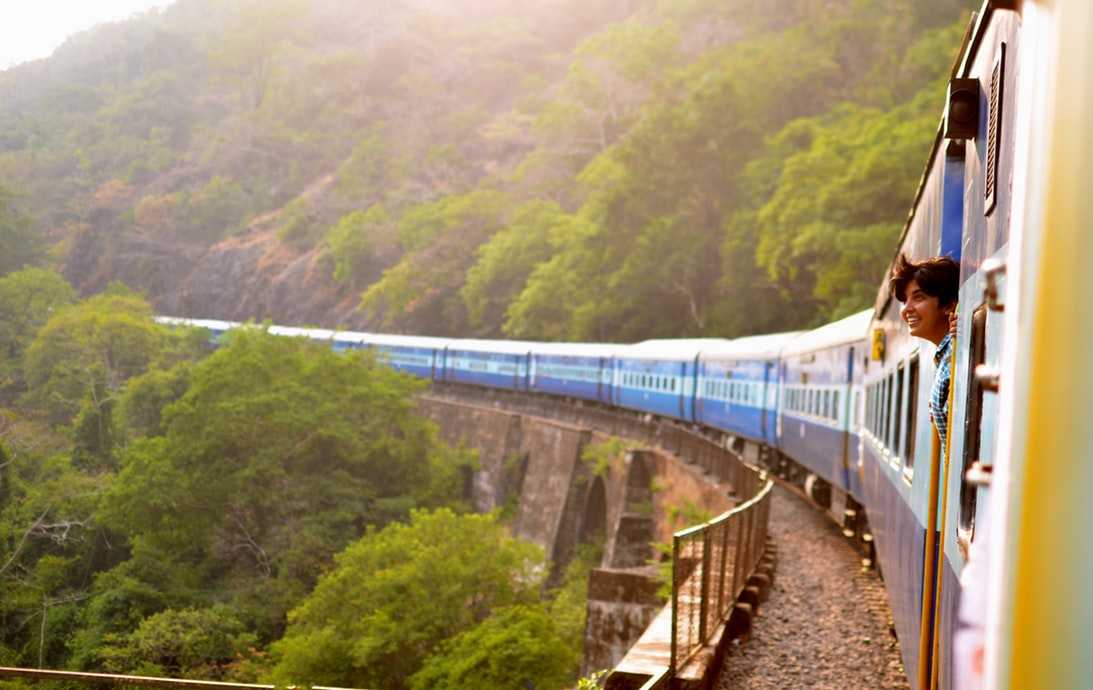 While backpacking in India, one major problem faced by backpackers is travelling long distances. Being a vast country, it takes long hours and sometimes even days to reach a destination if you travel by road or train. The easiest and most comfortable way of travelling long distances in India is by flights and if your budget permits, you should definitely choose it.
Train
The train journey is the cheapest mode of transportation in India. With a happy pocket, you will also encounter different landscapes, food and people on these train journeys. There are different types of caches in trains, like the sleeper class, which is non-AC and the cheapest and hence, usually packed. Then come the 3AC and 2AC for more comfortable travel. Avoid using travel agents for booking your train tickets as they are readily available on the IRCTC website.
Bus
For short distances within the city or overnight journeys, buses are better while backpacking. With no prior requirement of ticket booking, you can even hop on and get a ticket while travelling. Even here, there are options according to your budget. Along with government buses, private AC buses are also easily available for long distances. For prior booking of tickets, the website is RedBus.in.
If you are the one who likes to visit the interiors of a region, these buses will take you there. There are bus stands at almost every city, district and villages of India; hence you can explore the off-beaten places too.
Rickshaw
In some parts of India, one easily available mode of transport is an Auto-Rickshaw. Cheaper than cabs, rickshaws are best for intercity travel and short distances as you don't have to wait in long queues or book in advance.
Accommodation in India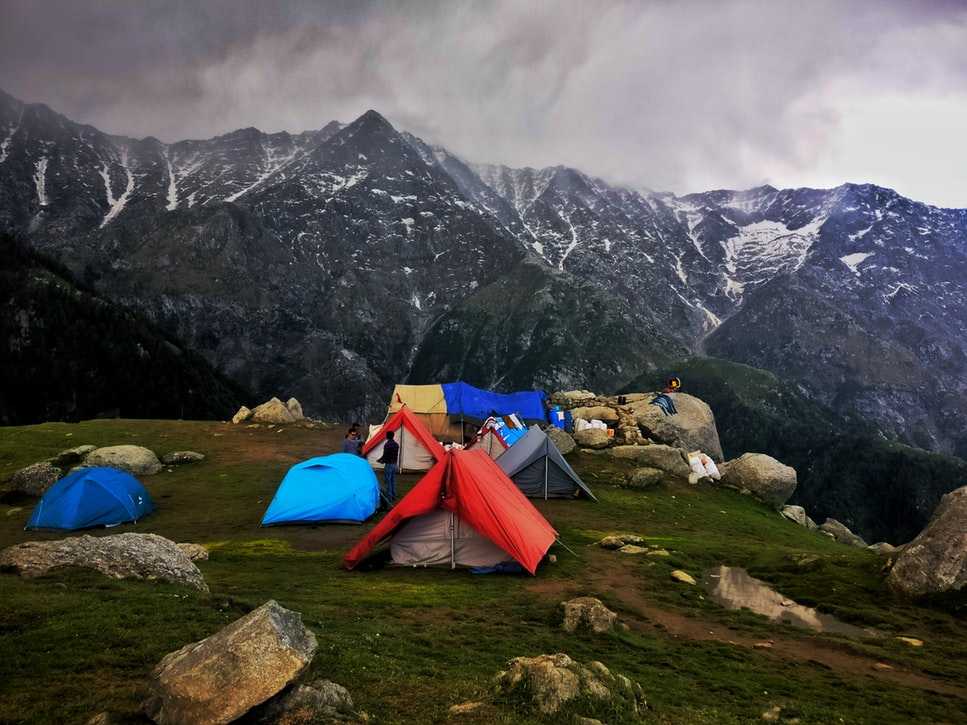 Camps
Camping is one of the most preferred stays if you are travelling to the mountains or to some secluded beach. If you have your own tent, you can stay for free. Although there are some places that rent out the land for setting up the camps and it is still dirt cheap! In states like Jammu & Kashmir, Himachal Pradesh and Uttarakhand, camping is pretty common. While for the rest of the country, you do need to check for places where camping is allowed.
Camping in Mumbai
Camping in Mussoorie
Camping in Delhi
Camping in Shimla
Camping in Dalhousie
Camping in Lonavala
Hostels
Hostels are like paradise for backpackers! Firstly, they are super cheap and secondly, you meet fellow backpackers there. Today, thanks to the boost in tourism in the country, hostels are easily available at very affordable prices. This allows backpackers to find accommodation within their budget, which makes backpacking much easier in India.
Hostels in Goa
Hostels for Backpackers
Youth Hostels Association of India (YHAI)
Homestays
Homestays in India are mostly run by the locals. Here you get an opportunity to spend some time with the family and know more about the culture. After Hostels, it is one of the inexpensive options for accommodation in India. Homestays are not only pocket-friendly, but you also get wholesome homemade meals.
Homestays in Shimla
Homestays in Bangalore
Homestays in Mumbai
Airbnb
Available in almost all the major tourist destinations, Airbnb has grown a lot in India. Another great option to stay while backpacking in India, there are amazing Airbnbs at very reasonable prices. If you are backpacking with your friends, booking an Airbnb will be the best deal for you!
Airbnb in Udaipur
Airbnb in Delhi
Airbnb in Goa
Daily Budget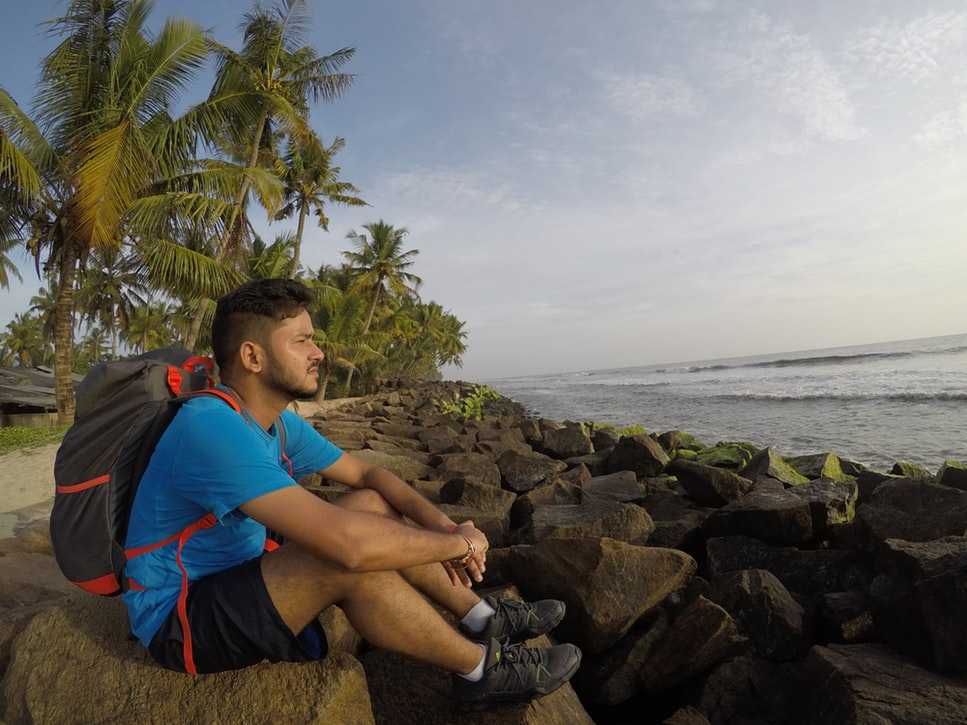 Budgeting plays an important role whenever you are travelling. Even backpacking trip requires at least basic budgeting that will save major bucks for you. It is essential to be aware of the estimated budget needed to be at a particular place. If you are visiting a tourist destination, everything from food, travel and stay will be expensive than the off-beaten places nearby. You should give it a try and add much less visited places on your list.
If you are visiting North India during summers, or South India during winters, Your budget will definitely be more than usual. If you are on a tight budget, plan your trip during the shoulder season and explore the destination in fewer crowds.
Average Daily Costs for Mid-Range Budget

Hostels - INR 500
Food - INR 400
Transport - INR 600
Activities - INR 500
Food in India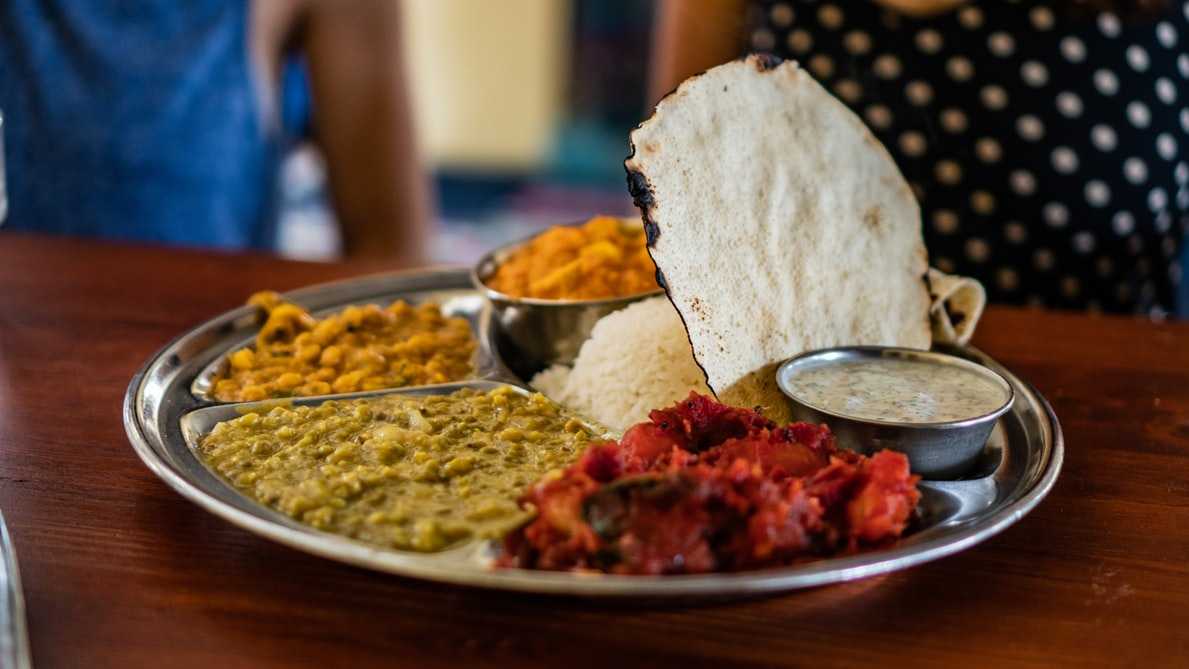 India is a heaven for any food lover! From Tandoori Chicken, Tangdi Kabab and stuffed Pomfrets to Sarso Da Saag, Palak Paneer and Crispy Dosas, no matter what your choice is, you will get everything!
While diversity is also seen in the cuisines of all the states of India, one thing common among all the Indians is their love for spices! When backpacking across India, one should definitely search for the popular foods of the region and try it out. Also, as it is a universal thumb rule to eat where the locals eat, even in India trying out new dishes where locals prefer to eat will be the best idea!
You should check the local eateries and ditch the famous fast-food franchise. This will be more economical as well as you will get to know more about the local food.
Tips For Eating In India
1. Always ask locals for the popular restaurant or some local eatery beforehand.
2. Even if you are choosing the local or street food, make sure it is hygienic. You don't want to get an upset stomach while riding in a crowded bus.
3. Do not drink tap water! Please try to fill your bottle with purified water or buy packaged drinking water.
Adventure Sports in India
Scuba Diving & Snorkelling

Thanks to the vast coastline of over 7500 km, India is blessed with amazing beaches and shores. With many coral reefs present in the vicinity, scuba diving, as well as snorkelling, are very popular water sports in India.
Rafting & Kayaking
Rafting is one of the most popular adventure sports in India. Adventure enthusiasts from all over, love coming to Rishikesh for most dangerous river rafting activity.
Skiing
Northern states like Jammu Kashmir and Himachal Pradesh transforms into a snow haven during winters. Starting a tourist season and various activities including skiing.
Waterfall Rappelling
In the regions of Western and Eastern Ghats and other hilly regions of the country, one can witness numerous waterfalls during and post monsoons. Water rappelling is a famous activity especially in the State of Maharashtra.
Paragliding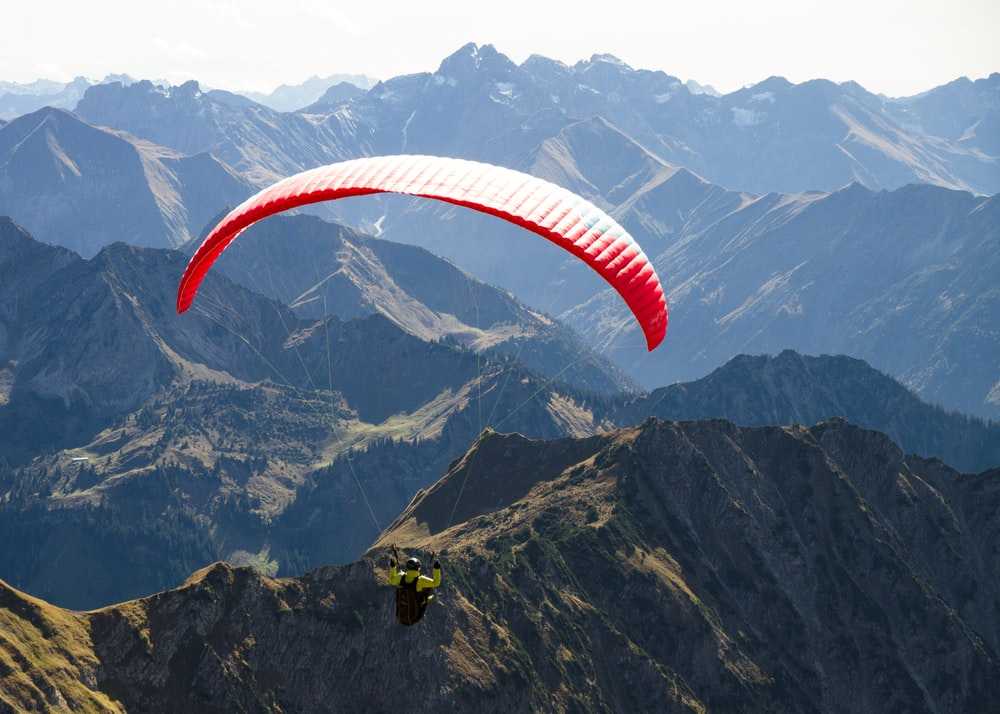 Want to fly over the Himalayas? Try Paragliding at Bir-Billing, and get the most amazing birds-eye view of the unconquerable Himalayas. Other than Himachal, there are many paragliding locations all around the country. You can even get a certified paragliding course at one of the institutes.
Hot Air Ballooning
Hot Air balloon has become a major attraction of festivals in Rajasthan. You'll get to see a birds-eye view of the beautiful villages and sand dunes. Hot air Ballooning is an experience you'll never want to miss.
Caving
Head to Meghalaya for crawling into the narrow spaces of unknown and exploring the beauty of nature. With many natural as well as man-made caves present in the country, Caving is opted by many thrill-seekers.
Trekking
There are many many treks available in different levels of difficulty. Be it forts, top of the mountain ranges in the South or the Himalayas, trekking has always been one of the favourite activities in India. But one trek we want you to definitely consider is Chadar trek where you'll be walking on a frozen river in sub-zero temperatures.
Bungee Jumping
Rishikesh is a hotspot for bungee jumping. With one of the highest bungee jumping spots present in the country, many brave-hearted people rush here for utmost adventure.
Major Attractions in India
Historical Attractions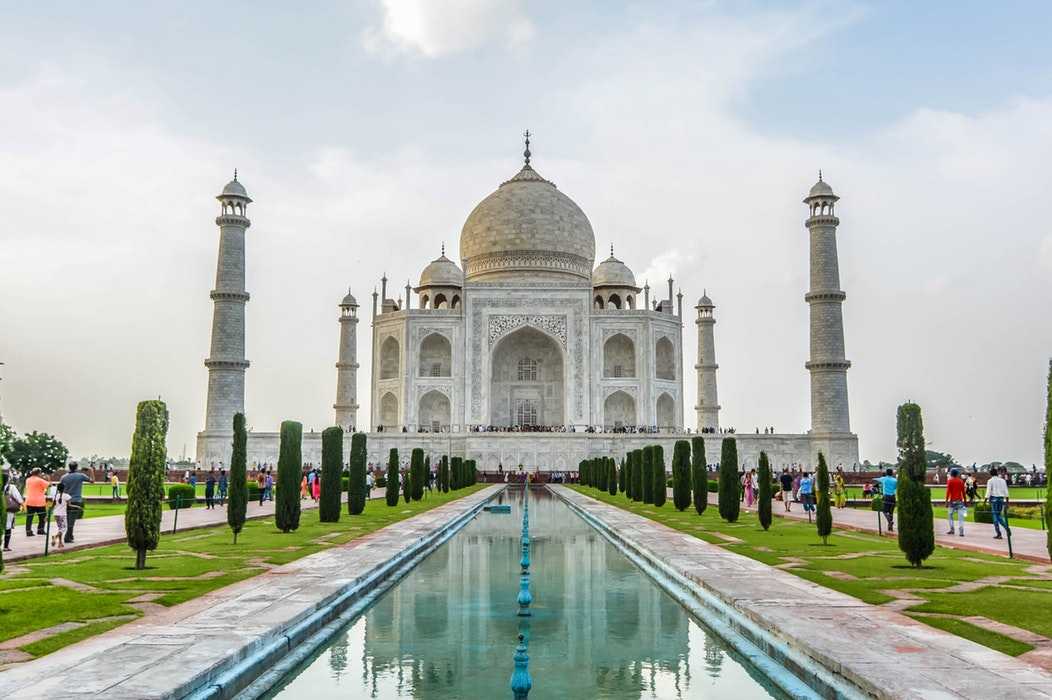 Taj Mahal
Hampi
Agra Fort
Amer Fort
Ajanta Ellora
Mysore Palace
Victoria Memorial
Spiritual Attractions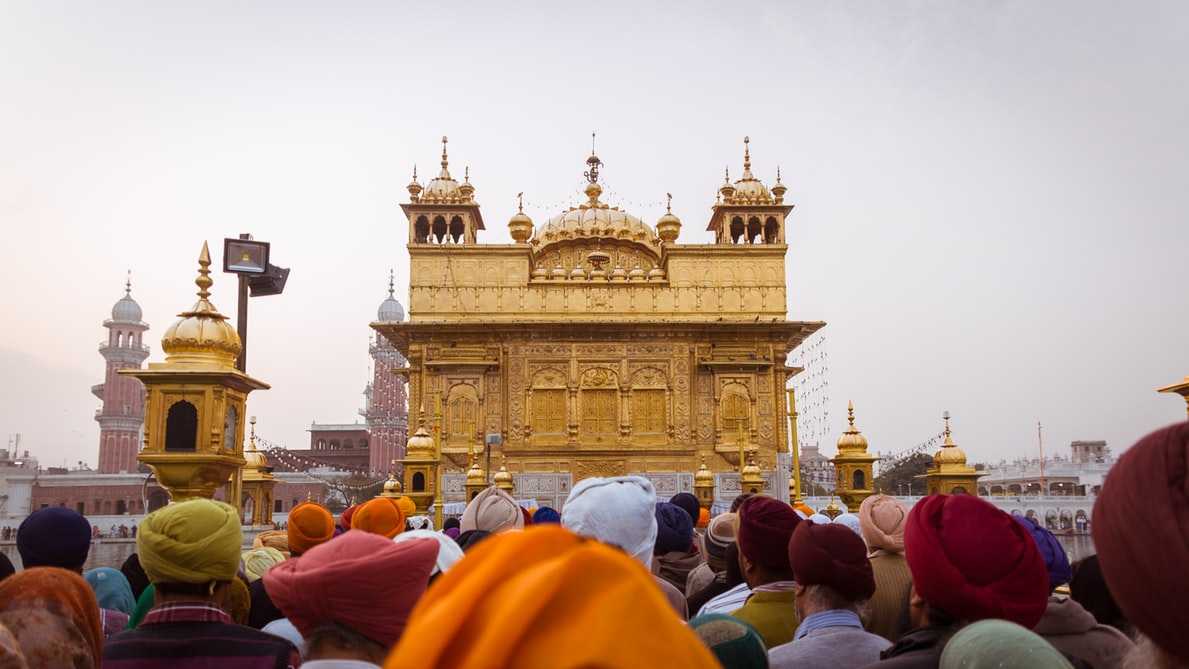 Varanasi
Khajuraho Temple
Golden Temple
Osho Ashram
Mahabodhi Temple
Wildlife Attractions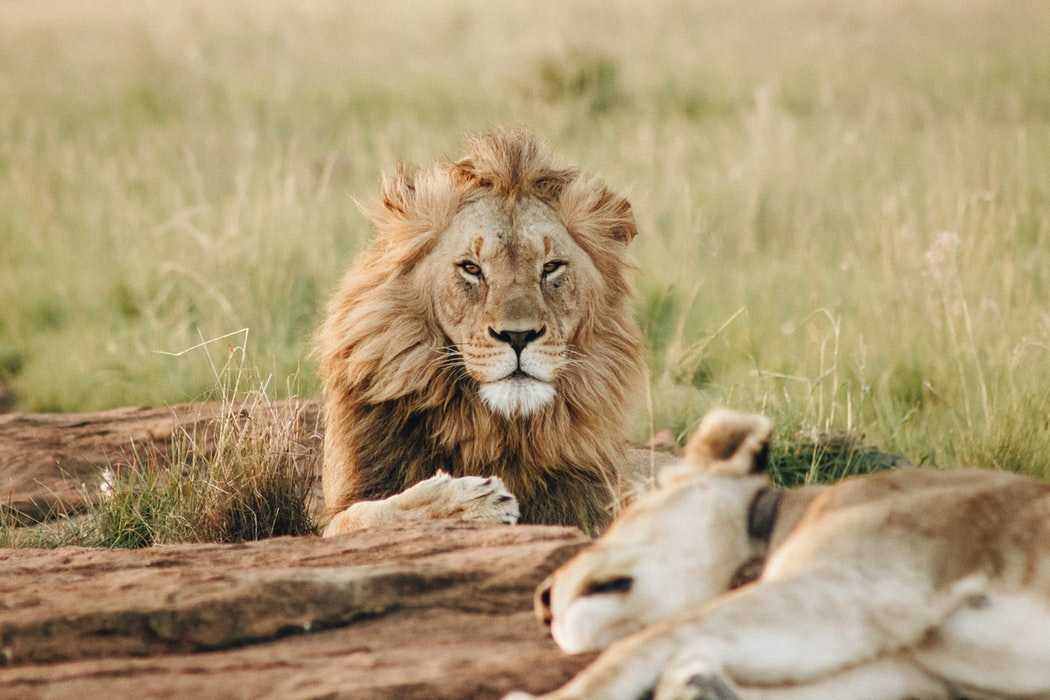 Sundarbans
Gir National Park
Nilgiri Biosphere Reserve
Jim Corbett National Park
Bandhavgarh National Park
Cultural Attractions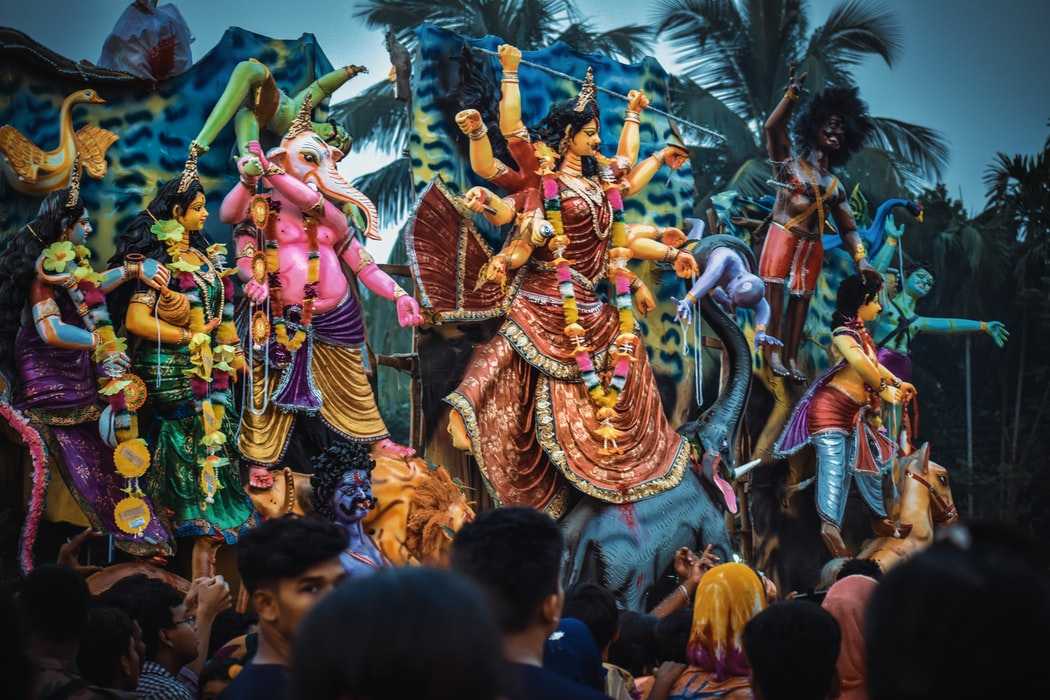 Durga Puja, Kolkata
Ganesh Utsav, Maharashtra
Pushkar Festival, Rajasthan
Hornbill Festival, Nagaland
Chham Festival At Key Monastery
Laid-Back Places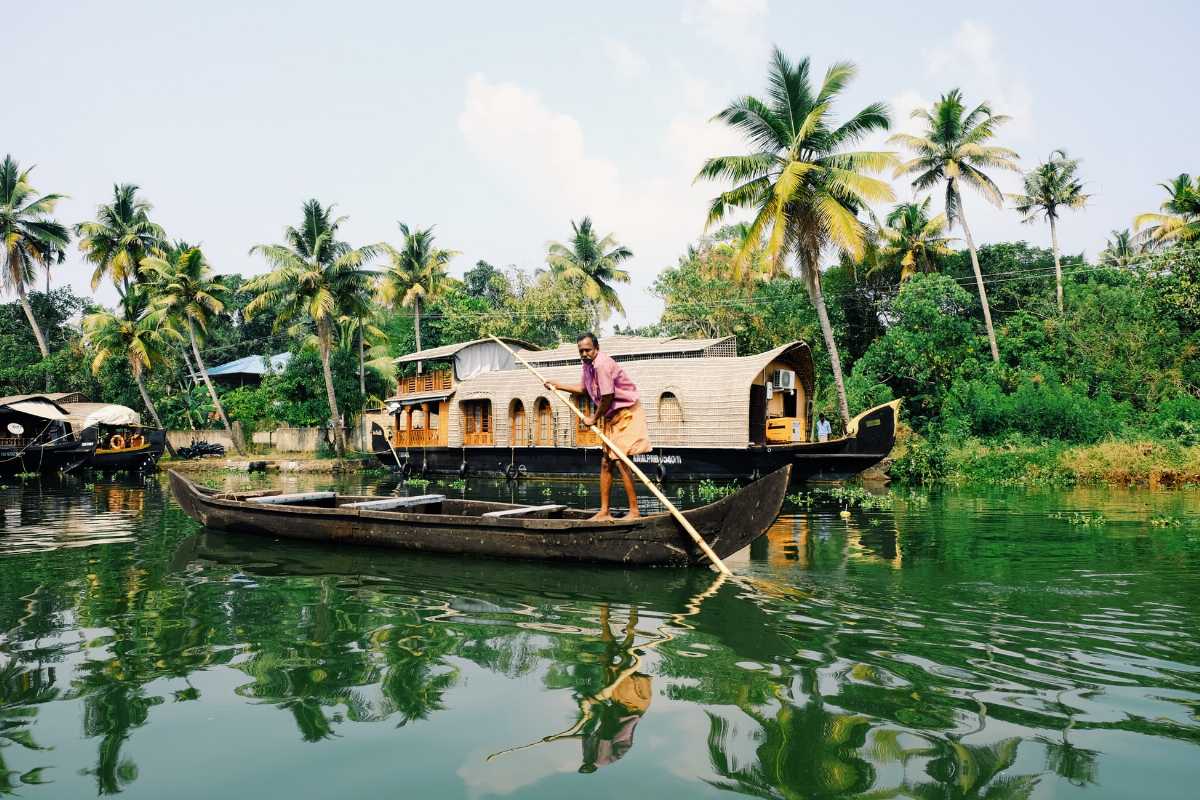 Goa
Manali
Kashmir
Andamans & Nicobar
Backwaters of Kerala
Natural Attractions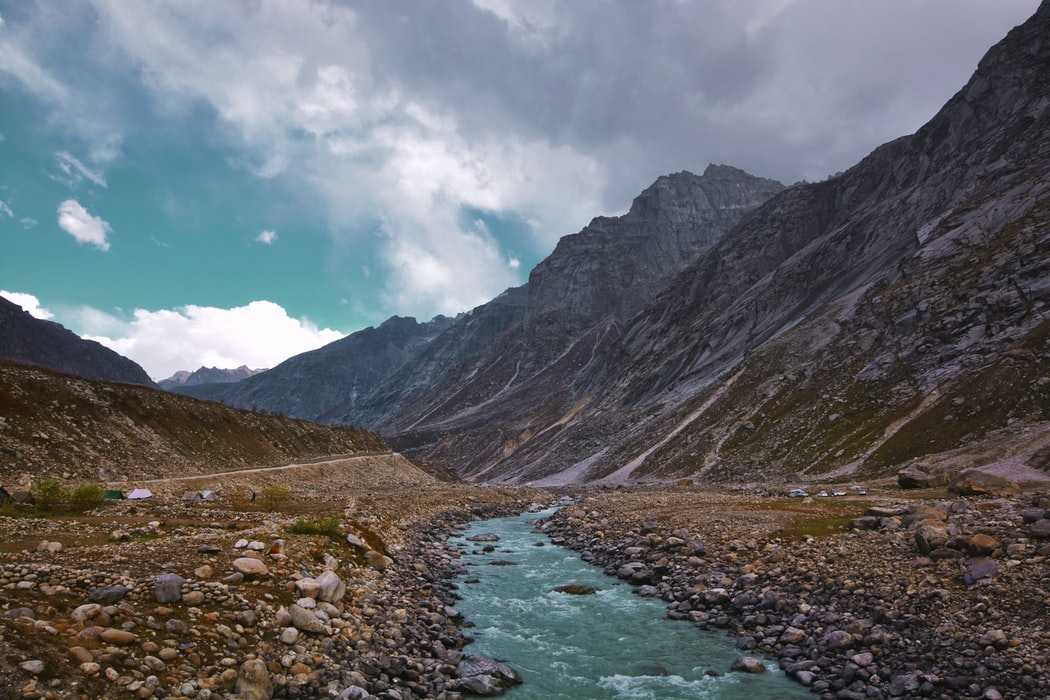 Spiti Valley
Leh-Ladakh
Lonar Lake Crater

Great Rann of Kutch
Living Root Bridge of Meghalaya
Challenges While Backpacking in India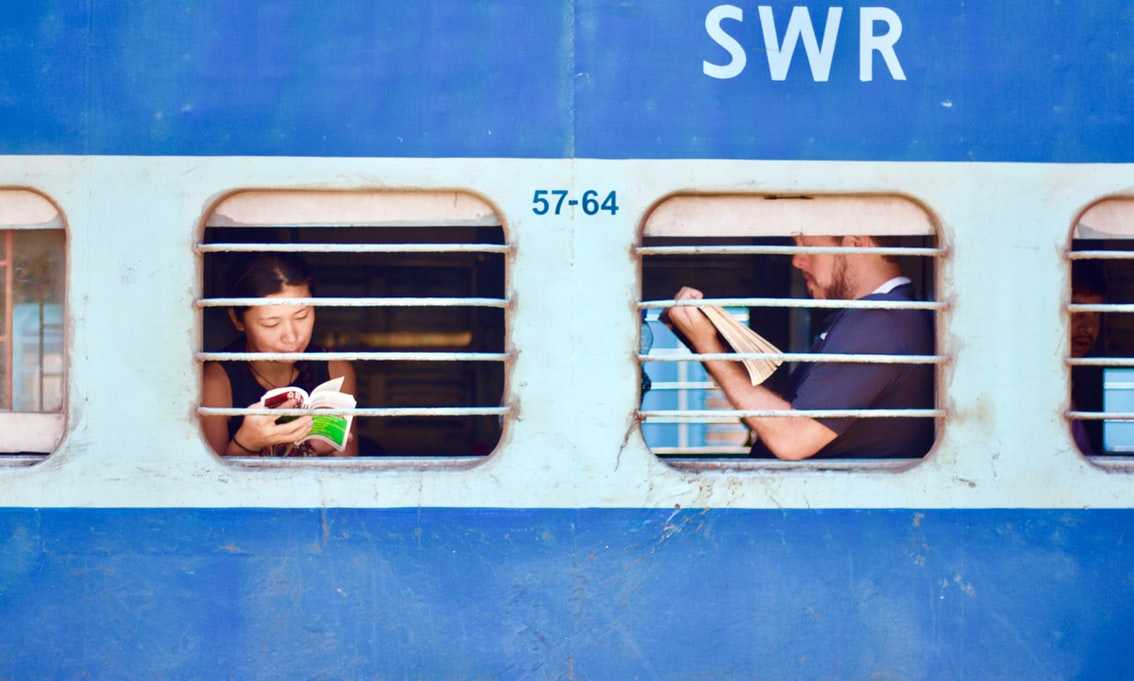 Travelling through the Country
India is a huge country and travelling across the country sometimes becomes a hassle. Even though many modes of transport are available for every budget but these journeys sometimes get quite long and tiring.
Drinking Unfiltered Water
Drinking tap water when fresh, filtered water is not available can cause many medical problems. Even after carrying an extra bottle of water, sometimes filtered water is not available and you may need to rely on the tap water.
Finding Accommodation
When backpacking to remote places with no internet connectivity or visiting a popular destination during peak season, finding stay can get a bit tedious. Carrying a heavy bag on the back and looking for accommodation is one of the biggest problems faced by backpackers.
Keeping your luggage safe
Staying in camps, dorms and hostels may be economical, but it comes with its challenges. Many face difficulties with regards to keeping their luggage safe, while they are out exploring the neighbourhood. It is advised to carry locks and keys.
Entry Requirements to Some Places in India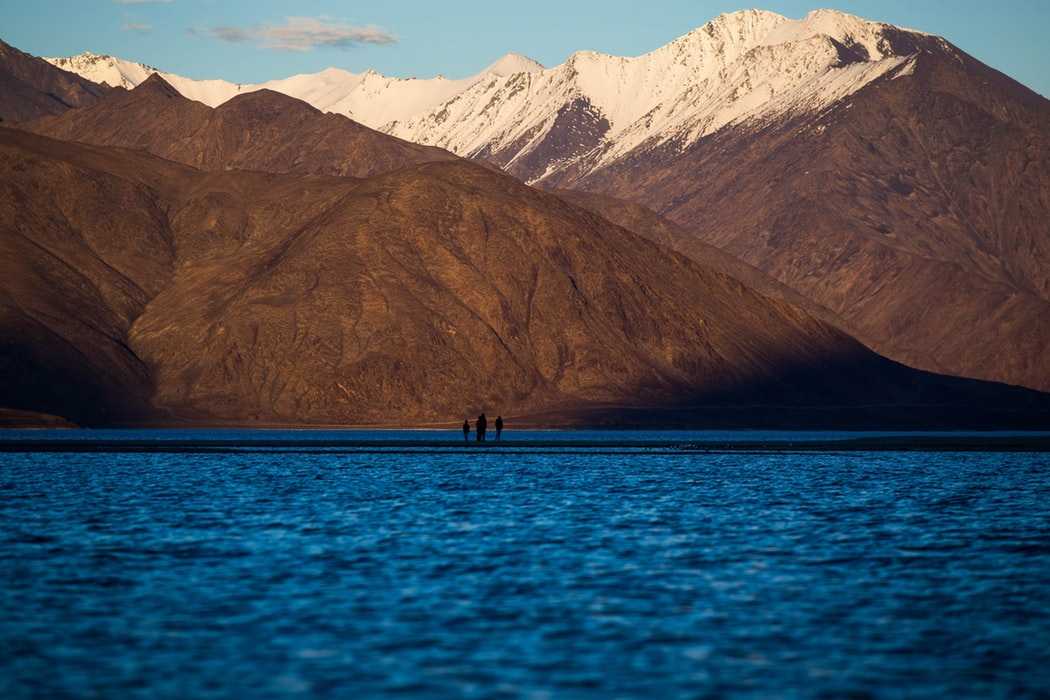 There are few places in India that require a permit to be visited by tourists. Inner Line Permits are required for visiting sensitive locations that are close to the international borders of India. In order to keep track of the visitors and avoiding and mishaps and incidents, Authorities have regularised this measure. You need to apply for these permits in advance and the duration of these permits varies from a week to a month. If you are planning to visit these places during your backpacking trip, you need to check all the formalities before visiting.
MizoramLadakhLakshadweepSikkimArunachal Pradesh
Best Time To Backpack in India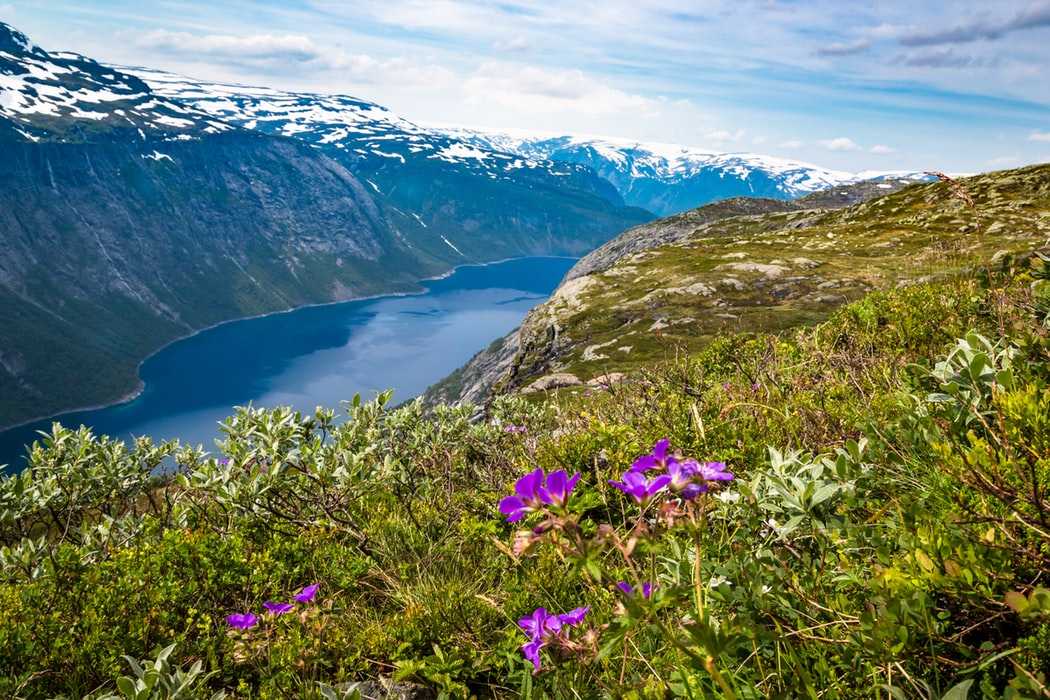 India has a different climate in different regions but the most preferred season to visit India is during winters. While Northern states of India are covered under snow during winters, hot and dry places like Rajasthan and many southern states have pleasant weather.
Summers in India are quite harsh in major part of the country, but northern states are blooming and blessed with beautiful landscapes and sceneries.
Monsoons can be unpleasant and not the best time to visit India, but post-monsoon dry, brown lands are covered with greens, mountains are covered with fog and waterfalls.
The best time to plan you trip is between:
October/November - March/April
Other Important Tips
1. Eat where the locals eat
2. Use the Indian train network extensively
3. Bargain and fix a price for your transport before starting your journey
4. Choose a greener option and carry your own water bottle
5. Carry your own Toilet Paper, you will need it!
6. Behave in the public and be respectful to the fellow travellers and locals
So what are you waiting for? Pack your bags already!