The Resort World Sentosa is undoubtedly a place for experiencing the best. With top-class attractions present in the resort here is the list of those:
1. Universal Studios, Singapore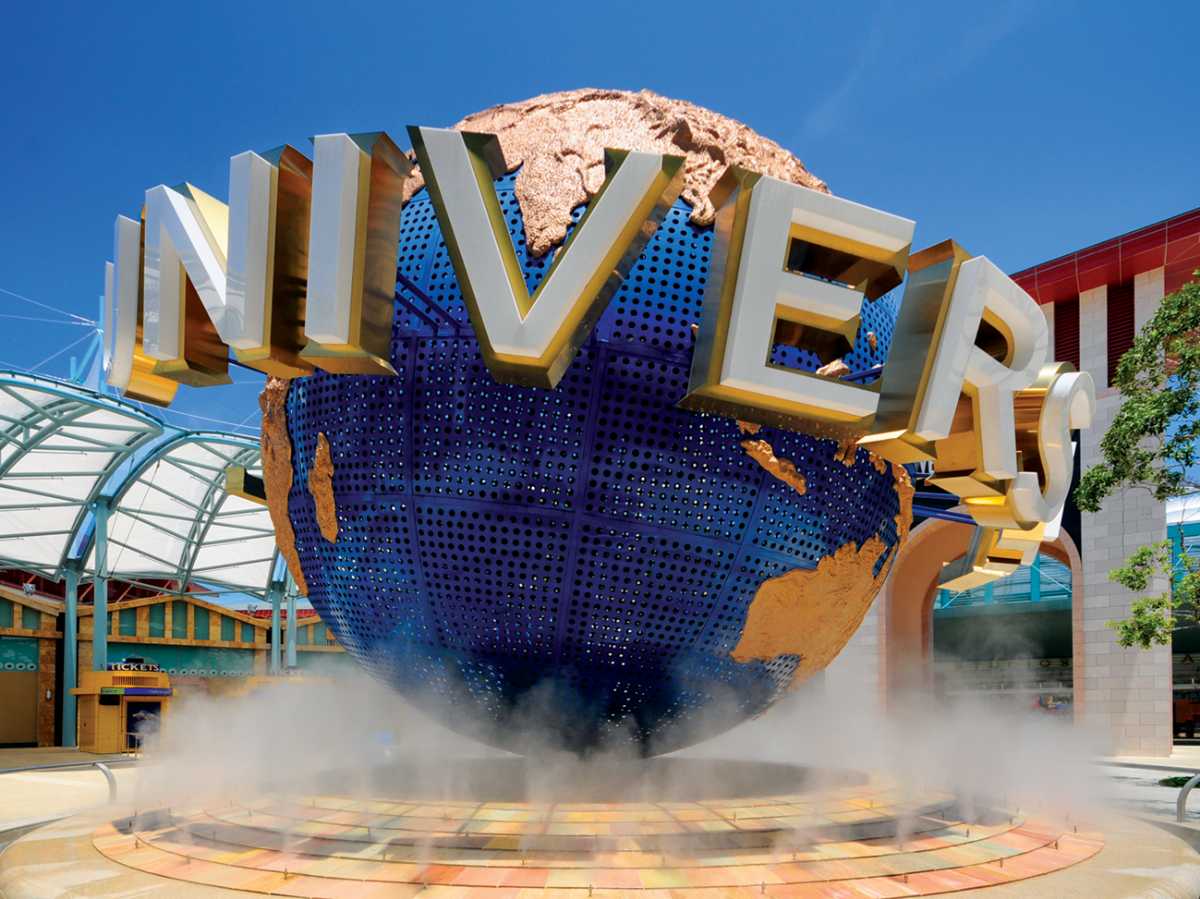 Launched in 2010, Universal Studios in Singapore is known to be Southeast Asia's first Universal Studios theme park. It is spread in an area of 20 hectares and is divided into seven themed zones which surround a lagoon. These zones are based on movies or television, locations including Ancient Egypt, New York, Madagascar, Hollywood, Sci-Fi City, etc.
Ticket Prices
The ticket prices are divided into three age groups and categories. It ranges from SGD 41 to SGD 398.
2. SEA Aquarium
A home for over 100,000 marine creatures of around 800 species, SEA Aquarium, was known to be the world's largest oceanarium until 2014. Comprising of ten zones and 49 habitats, the aquarium is known to provide real-time experience to the visitors of being in the ocean floor.
Ticket Prices
The ticket prices are again divided into age groups and categories where it ranges between SGD 29 (INR 1,495) to SGD 88 (INR 4,538).
3. Adventure Cove Waterpark
Another attraction of the Marine Life Park at the Resorts World Sentosa is the Adventure Cove Waterpark. Here, you will not just get to enjoy the thrilling slides but also encounter with marine life. You can opt to take high-speed water slides, snorkel, drift on a lazy river, pass through rays, or even face sharks.
Ticket Prices
The ticket price ranges between SGD 24 to SGD 98 according to the age group and other categories.
4. The Maritime Experiential Museum
Established in the year 2011, the Museum features over 400 artefacts, 15 thematic galleries, and a 360-degree Multi-sensory typhoon theatre. The Maritime Experimental Museum houses the Jewel of Muscat, gifted by the Oman Government. The Museum displays the history of ancient maritime trade and visitors have the opportunity of experiencing the glorious conquests of the seas and the maritime silk route from 15th to the 19th century.
Ticket Prices
The ticket price ranges from SGD 5 to SGD 39.
5. Dolphin Island
Here, the visitors have an opportunity to meet the Indo-Pacific Bottlenose Dolphins by selecting any of the programs provided by them. You can either into the water and interact with the dolphins, understand their behaviour, observe them, or learn interesting facts about them. Besides this, if you do not want to go inside the water, you can decide to select the program which includes children below four years. Lastly, you also have an option of a Dolphin Trek where you can go underwater and allow dolphins to come near and play with you.
Ticket Prices
The price of the tickets for the activities ranges between SGD 35 to SGD 150.
6. Royal Albatross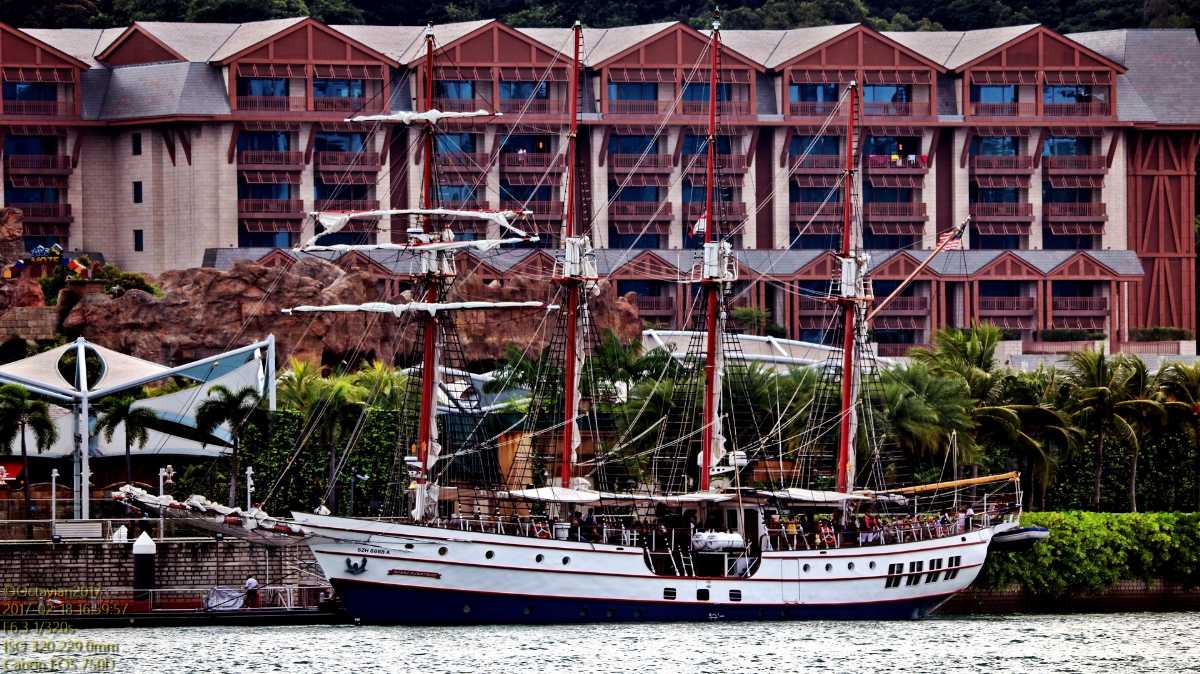 Launched in 2001, Royal Albatross is a private-owned unique tall ship with four masts and 22 sails. Operating from the home berth in Resorts World Sentosa in Singapore, this Barquentine represents the Golden Age of Sail, equipped with the 21st-century technology, and luxury. Visitors on the harbour cruise can expect a 2.5-hour dinner with live entertainment and a journey around the outskirts of Marina Bay.
Ticket Prices
SGD 135 to SGD 195
7. Sentosa Casino
Here, you can find many table games, like Electronic Roulette, Money Wheel, Caribbean Stud Poker, and Baccarat to keep you engaged in the game of gambling. Know that this Casino is open 24 hours.
8. HeadRock VR
HeadRock VR is one of the largest VR Theme Parks in Southeast Asia. Here, you can indulge in rafting against strong currents, firing your enemies, or balancing off a high-edge building. With eleven different attractions divided into Blue, Orange, and Green and different themes, this experience will inevitably embark a lifetime memory.
9. Kids Club
Specially designed for kids between 3 to 12 years of age, the Kids Club will allow your child to immerse in a world of learning, fun, and exploration. The enriching experience will not just make the children learn and innovate new things but also keep them entertained throughout the day.
Entry Fee
(per hour) - SGD 12
10. Trick Eye Museum
Trick Eye Museum is an internationally acclaimed visual art museum which has brought Augmented Reality (AR) from Korea. This feature allows art installations and paintings to transform into real experiences.
Ticket Prices

SGD 20 to SGD 25 (depending on people of different age groups)
11. Crane Dance:
You can watch this jaw-dropping show narrating the crane's courtship ritual every day from 08:00 PM onwards. It presents one of the best combinations of audiovisual technologies, light, and water effects. There is no entry fee for this show.

12. Lake of Dreams
Watch the fantastic choreography of fire, water, and light every night from 11:00 PM onwards. This is designed by Jeremy Railton, who is the Emmy award-winner. There is no entry charge for the show.