Cycling:
The North-Eastern Riverine Loop is a 26-kilometre track that snakes through four parks and six terrains, from rocky to paved stone. Taking approximately two hours to cycle through, this track is frequented by cyclists at dawn and dusk. Visitors can rent bicycles at various kiosks spread along the loop and enjoy the spectacular views from the promenade while burning a few calories too.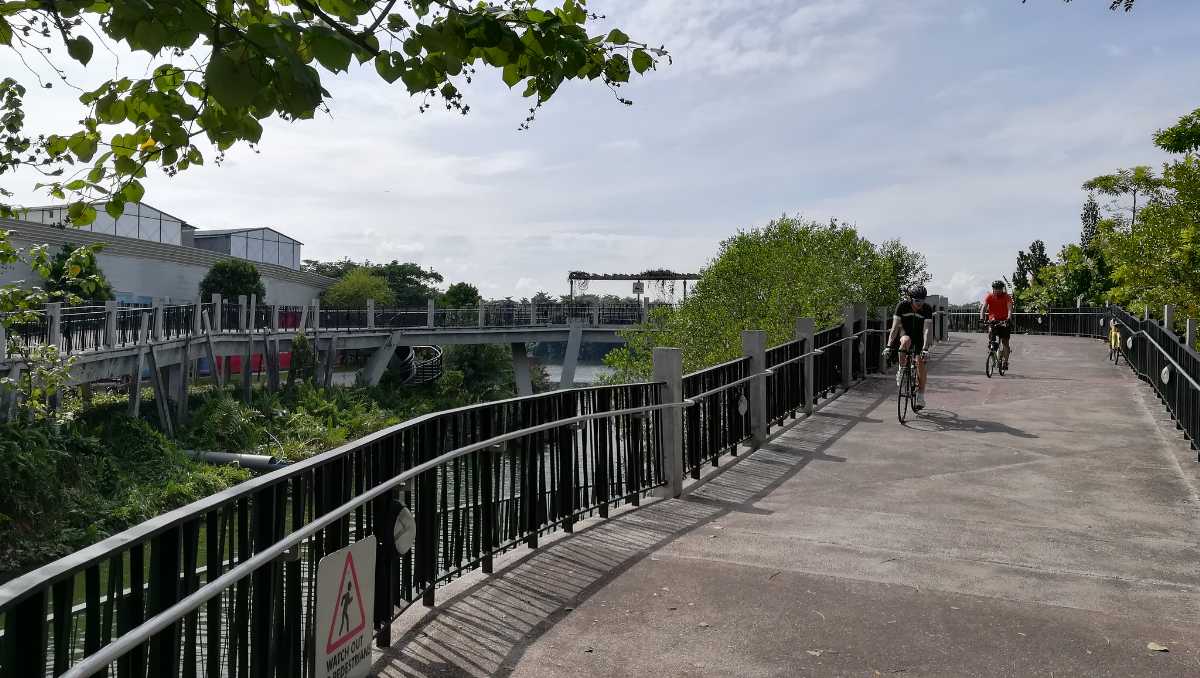 Exercise:
The Exercise Zone near the Children's playground offers a quick workout, with fitness centres for callanetics, open spaces for Tai Chi or Yoga, and jogging tracks.
Kite Flying:
The two lawns of Punggol Waterway Park – Nature Cove and Activity Lawn – are perfect for flying kites in the mornings and evenings; wind conditions are ideal especially before dusk. Visitors are advised to bring their own kite-flying equipment.
Bird Watching:
The area near the waterway, ponds, and the wetland zone are hotspots for bird watchers – one can hope to spot the long-tailed shrike, pink-necked green pigeon, white-throated kingfisher, yellow-vented bulbul, black-naped oriole, rose-ringed parakeet, and the collared kingfisher here.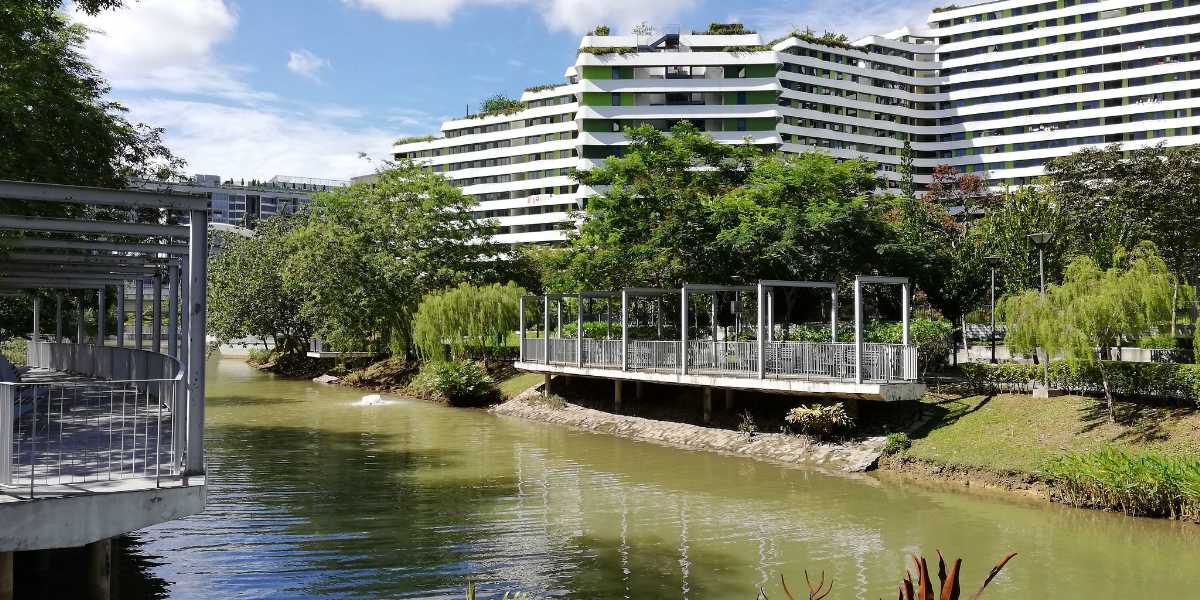 Activities for Children:
The water play area has strategically placed fountains and railings that are ideal for toddlers and young children to beat the heat and frolic in the water. The sand play has been known to develop motor skills in kids – let their imagination run wild as they build sandcastles and other fun sculptures in this area.
Inline Skating:
The Riverine Loop is ideal for skating, and takes about an hour and a half to complete. Whiz through four parks and take a quick rest stop at viewing decks to marvel at the gorgeous views!
Photography:
There are numerous photo-ops here for aspiring shutterbugs – from viewing decks along the promenade and Kelong Bridge to Sunrise Bridge and lily ponds.
Nature Walk:
The Punggol Promenade Nature Walk is a 2.4 kilometre stretch between Punggol Point and Riverside. Passing through wetland systems and fishing platforms, this walk also features exotic plants and animals. Admire the purple leaves of African fountain grass and the starkly red coral plants – two frequent haunts for butterflies and bees.
Dining:
There are many food stalls and kiosks at Punggol Waterway Park serving Singaporean and Malay cuisine. Families can also opt to picnic on the lawns or benches along the promenade. Weekend barbeques are also popular on the lawns.