Let's look at the famous 14 trail markers that can be toured without guides.
1. Bollywood Veggies
It is a 10-acre vegetable farm that was launched by Ivy Singh-Lim and Lim Ho Seng in the year 2000 to educate the people of Singapore about producing farm-fresh food sans any pesticides. The farm houses the famous Poison Ivy Bistro that offers local delicacies like chicken curry and nasi lemak. Additionally, one can try desserts like banana bread and kuehs. Singapore's largest crop of bananas comes from this farm.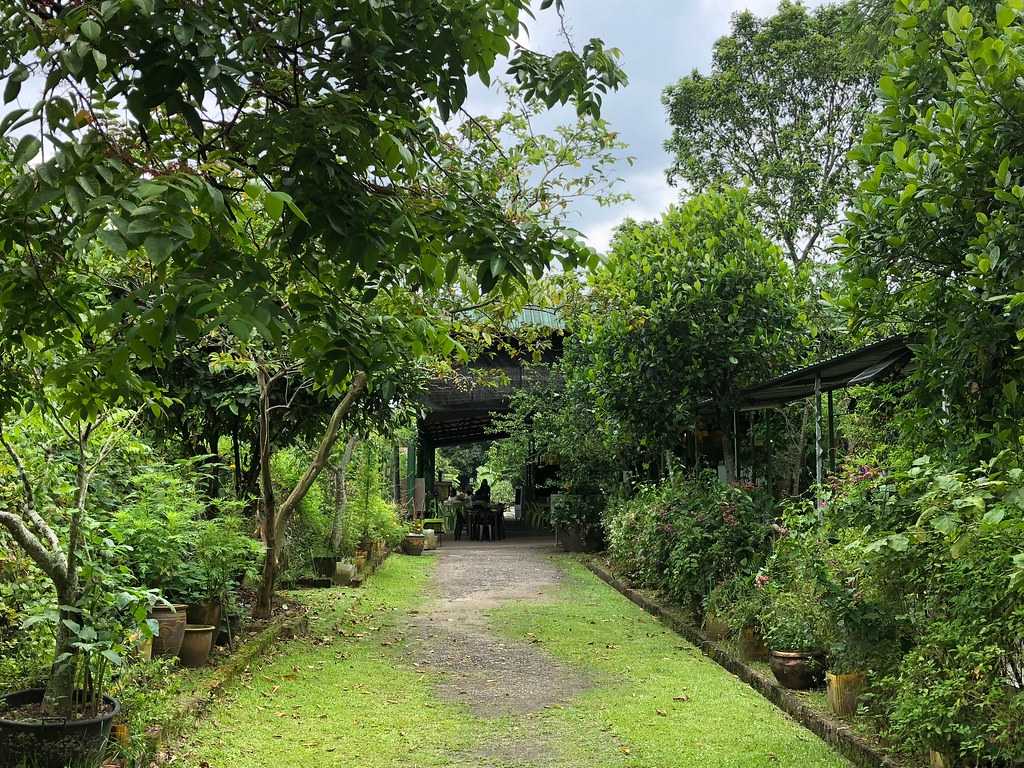 2. Hausmann
The Hausmann Aquarium is a fish farm at Kranji Countryside that deals with caring and breeding of several types of aquarium fish. Here, there is a huge seawater pond, known as Auntie's Fish Pond, where visitors can do game pond fishing. Other activities like tortoise rearing and Koi presentation tours are added attractions. Kids can do Long Kang fishing as well as catch fresh and live Yabbie.
3. Hay Dairies
The one and only goat farm in Singapore is located at Kranji Farm Heritage Trail and it's here that visitors can drink fresh goat's milk. It is a place frequented by families with young kids. Here, visitors can watch goat milking sessions which commence at 9:00 AM every day or purchase alfalfa hay (SGD 5 per packet) and feed the goats themselves. Visitors can also stroll around the farm and observe the goats and their activities.
4. Jurong Frog Farm
It is one of a kind farm where one can watch 10,000 American Bullfrogs in their natural habitat. Adventure awaits visitors as they can choose to eat wacky snacks such as Deep Fried Frog meat and Crocodile Nuggets or get right into a frog pen to try and catch the slimy amphibians. They also sell tadpoles in a group of 4, with a month's food supplies for those who want to rear them into pet frogs. Groups above 20 people need prior booking and can be done through their official website.
5. Kok Fah Technology
The Kok Fah Technology Farm Pte Ltd was registered as agricultural farmland in 1999 and is Singapore's largest supplier of leafy vegetables in the island. This farm spreads over eight hectares of land and implements the use of GAP-VF technology for farming. Visitors coming here can take guided walks through the greenhouses and also buy local produce like Xiao Bai Cain and Nai Bai.
6. Kranji Army Barracks
Though the public cannot visit the ruins of the Kranji Army Barracks, it can still be seen from the Old Tank Road. It was utilised as an army base for storing ammunition during World War II.
7. Kranji Railway
Singapore's Kranji Railway line was constructed in 1903 and is one of a kind train crossing with a barrier. It was used to operate trains between Singapore and Malaya for over a century to boost the trade relations between the two countries.
8. Kranji War Memorial
There are three cemeteries that comprise the Kranji War Memorials. Of these three, the most frequented is the Kranji War Cemetery that houses gravestones of POWs and soldiers that laid down their lives during World War I and World War II. The Kranji Military Cemetery is a graveyard housing 1400 graves of service personnel. The other site is the State Cemetery where the graves of the island's Presidents, Yosok bin Ishak and Benjamin Sheares are found.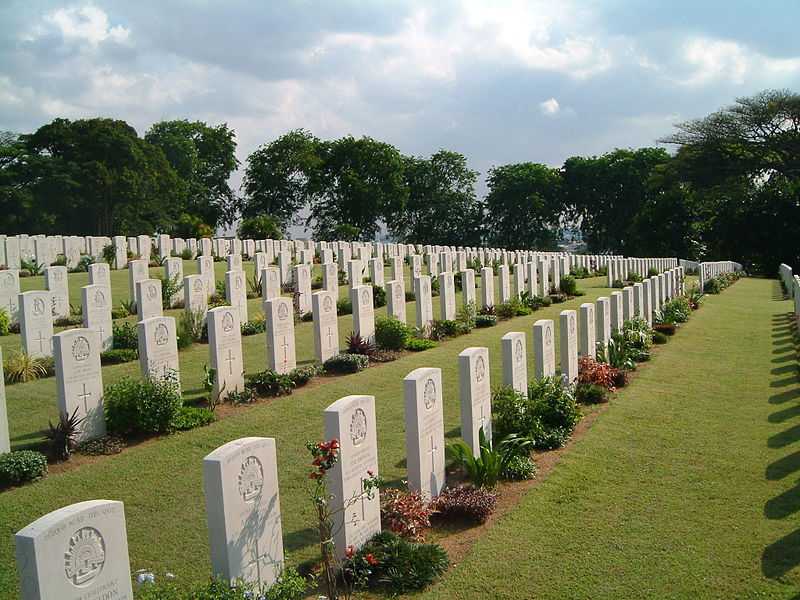 9. Lian Wah Hang
Counted as one among Singapore's oldest poultry farm, Lian Wah Hang was started in 1954 to breed and produce livestock. It also deals with medicines associated with breeding poultry to selling battery systems. The farm is visited in huge numbers by kids that come here to watch chicken breeding and learn about farm life.
10. Neo Tiew
The British honoured Mr Neo Tiew by naming a road after him. This road is called Neo Tiew Road. Mr. Tiew built this road and paved way for the development of modern-day transport. He can be credited with establishing poultry and pig farms, housing quarters for workers apart from paving roads in Lim Chu Kang.
11. Nyee Phoe
Regarded as one among the oldest flower gardens in the island nation, Nyee Phoe attracts huge flocks of tourists. The garden plays the perfect host for kids' educative tours, garden weddings as well as corporate getaways. One can partake in green workshop activities like soap making from used oil. Visitors can also make their own terrariums and recycled jewellery in these workshops.
12. Sungei Buloh Wetland Reserve
The first ASEAN Heritage Park of Singapore, this is a protected reserve and park that spreads on 130 hectares covering ponds and mangroves. It is home to different species of flora and fauna.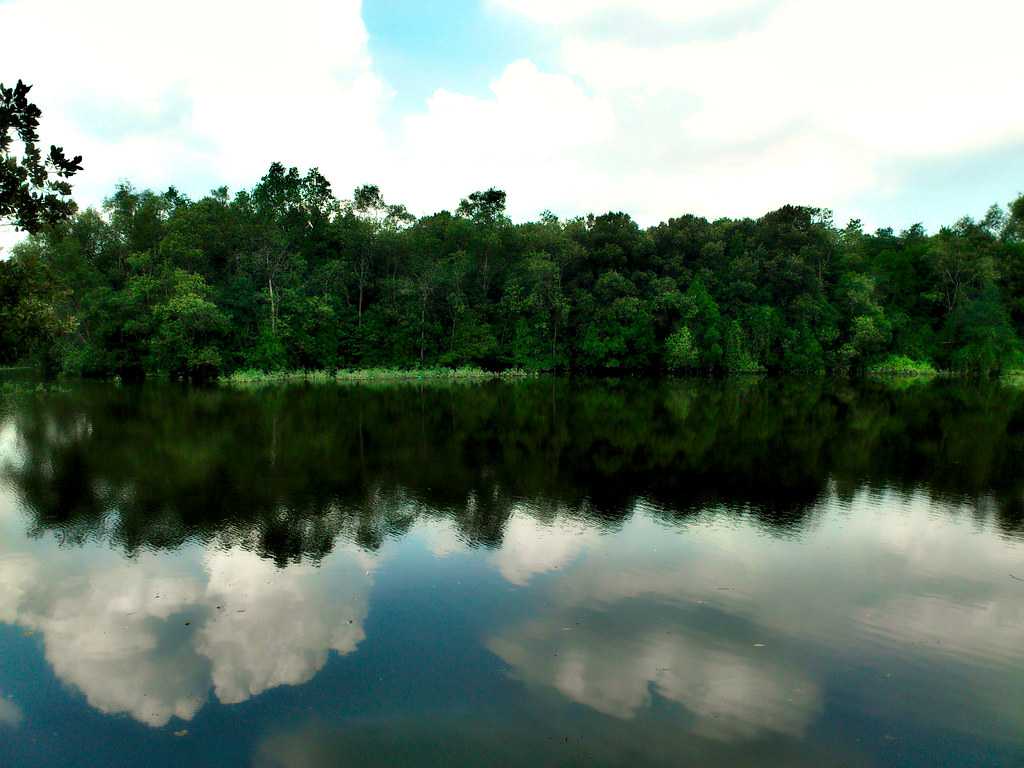 13. Thow Kwang Pottery Jungle
Thow Kwang Pottery Jungle is the oldest dragon kiln in Singapore and gives its visitors a number of interactive, fun, activities. Activities include a tour of the historic kiln, pottery sessions for adults and children, and ikebana workshops.
14. World War II First Landing Site
The shores of Singapore were invaded by the Japanese in 1942, and the first landing site is located at Kranji. This site can be spotted with the help of a plaque. From here, visitors can have a clear view of the Straits of Johor.