The different floors of Chinatown Heritage Centre tell different stories, from the life of a working family to the secrets of the mafia and prostitution, find everything from the recreation of an old shophouse to relics from the '50s golden age.
First Floor
This level displays the business quarters, the interior of the shops, and the living quarters of the early Chinese immigrants. These shops were often also turned into dormitories at night. A tailor's workspace is also demonstrated here.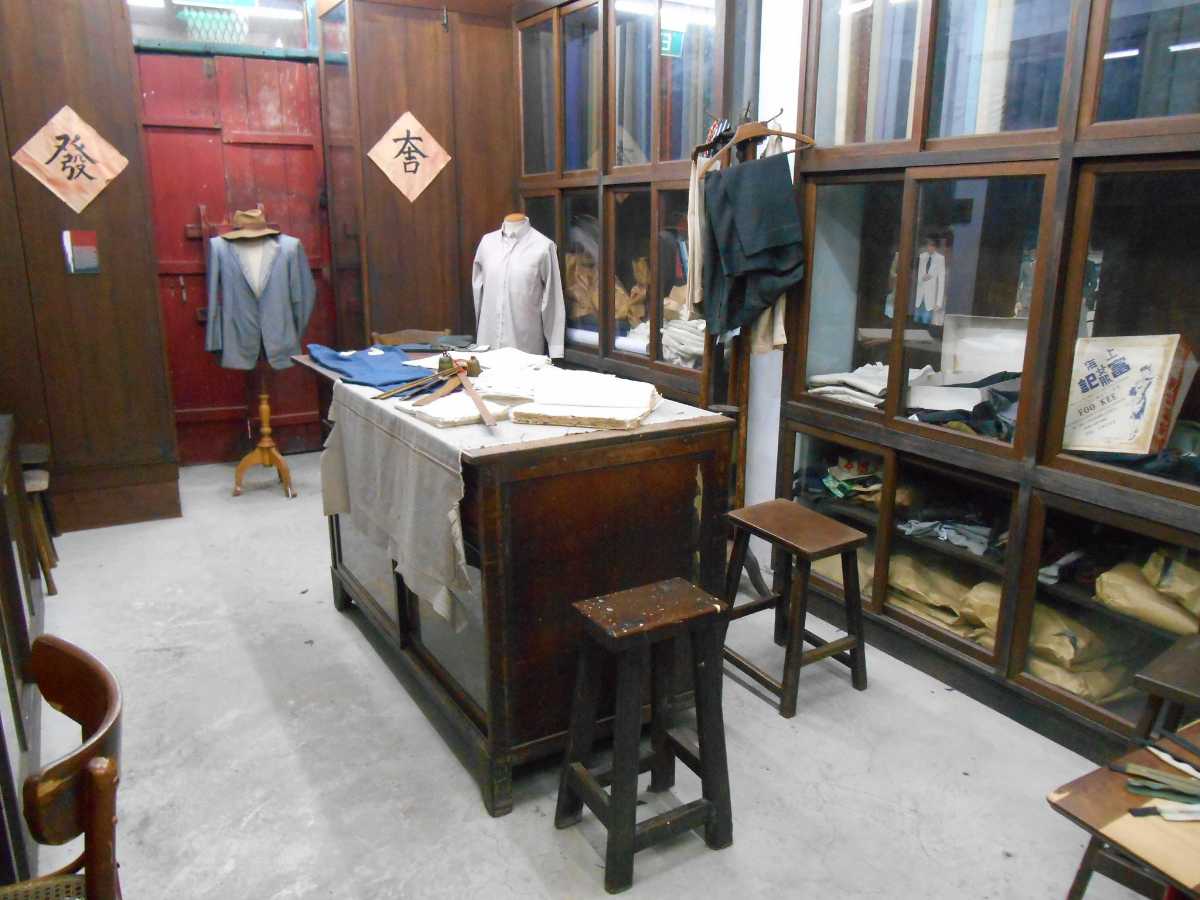 Second Floor
On the second floor, the many rooms were divided into "eight by eight" sized small cubicles, which were rented cheaply to tradespeople such as a clog maker, hawker and Sansui woman. The kitchen/pantry was often shared with the toilets with a narrow corridor. Usually, this corridor was also used to lay a bed and sleep. Their living quarters were simply furnished, and one could tell that living conditions were harsh. While some of the rooms housed a family of 6, others stockpiled opium, while others were used for prostitution or illegal gambling.
Third Floor
On the third floor of Chinatown Heritage Centre, visitors are provided with an overview of the situation including smells, sights, and environmental condition of the immigrants when they first step foot onto Singapore. There are printed excerpts about the different racial clashes, the red light district, the secret societies and also information on the various Chinese clans designed to help the new immigrants.