Water Sports
The picturesque Palawan Beach offers a plethora of water sports and activities like kayaking, paddleboard, jet pack, jet blade, and banana boat; other than of course, swimming. Safety is an utmost priority for the beach authorities, and thus, one can be sure of enjoying without any worries.
Walk down the Suspension Bridge
The suspension bridge is the highlight of Palwana Beach which features two massive towers where visitors can enjoy views of the South China Sea and the entire beach area. Not only does one get to enjoy the breeze in their hair and the sights of the majestic ships passing by, but the bridge area is also known for hosting some of the most happening parties.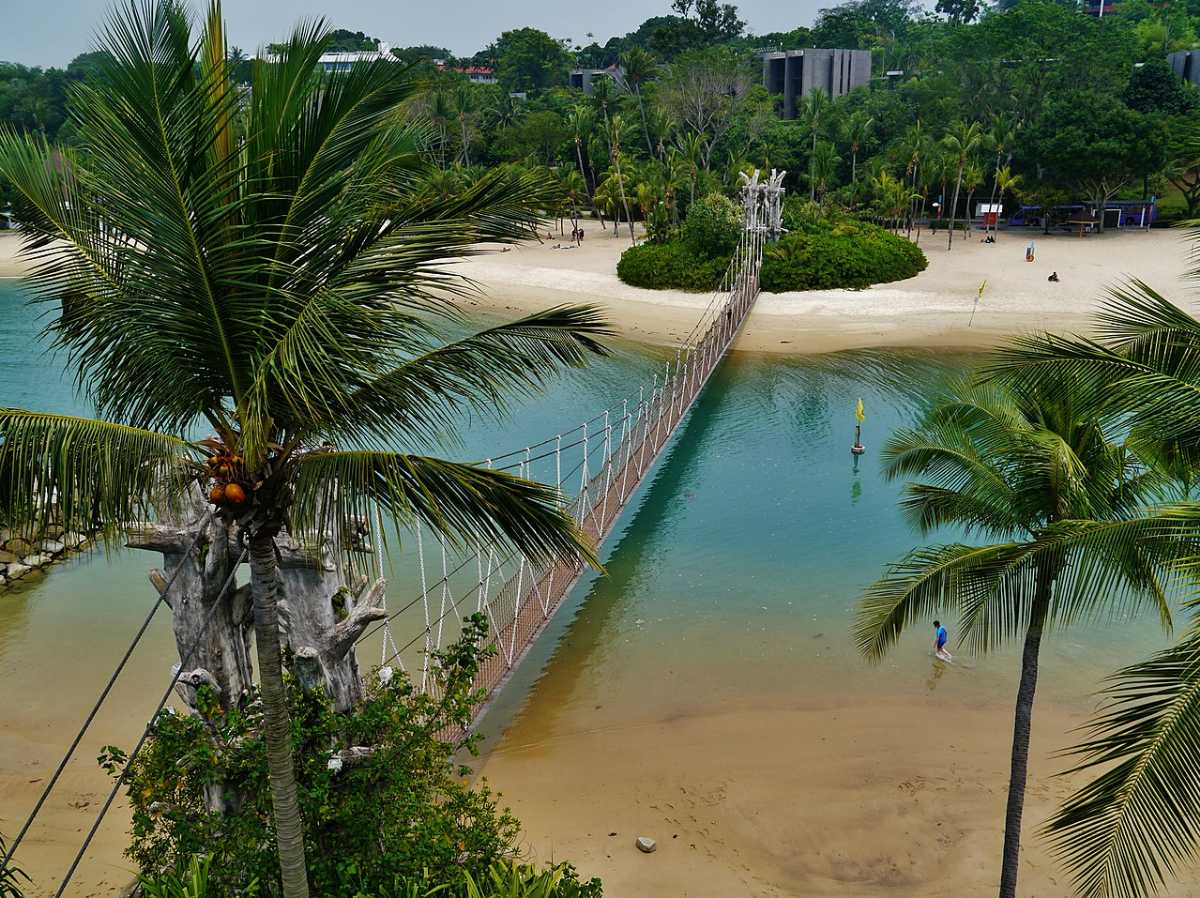 Explore the Palawan Pirate Ship
This play area for children up to 10 years of age is sure to attract kids and adults alike. While the kids can enjoy themselves in the water rides that have been designed especially for them, and run around the slides and fountains; there is a coffee shop just next to the play area where the adults can hang out. Additionally, the play area also offers facilities like nursing rooms and changing stations for babies with both hot and cold water facilities, thus making it the perfect place for families with young kids.
Enjoy bird and animal shows at the Amphitheatre
The amphitheatre at Palawan Beach is famous for its bird and animal shows that are showcased at regular intervals throughout the day. These shows are free of cost for everyone to enjoy. The highlights of the show include a colourful macaw which is apparently a scholar when it comes to mathematics, a python that can swallow a cow in one go and an interactive monkey who will fetch some coconuts from the treetop.
Timings:
2:00 PM - 5:30 PM