Wave House Sentosa
To make up for the gentle waves of Siloso Beach which rarely provide any opportunities to surf, Wave House Sentosa, with its perfect, giant, fake waves that can rise up to ten feet brings the ideal destination to soak up the excitement of being at the beach. With a plethora of entertainment options to choose from, delicious food and the ideal beach environment, Wave House Sentosa is the only installation of global wave houses in an archipelago of Asia. With its 10-foot FlowBarrel and Double FlowRider, experience the perfect Californian beach lifestyle.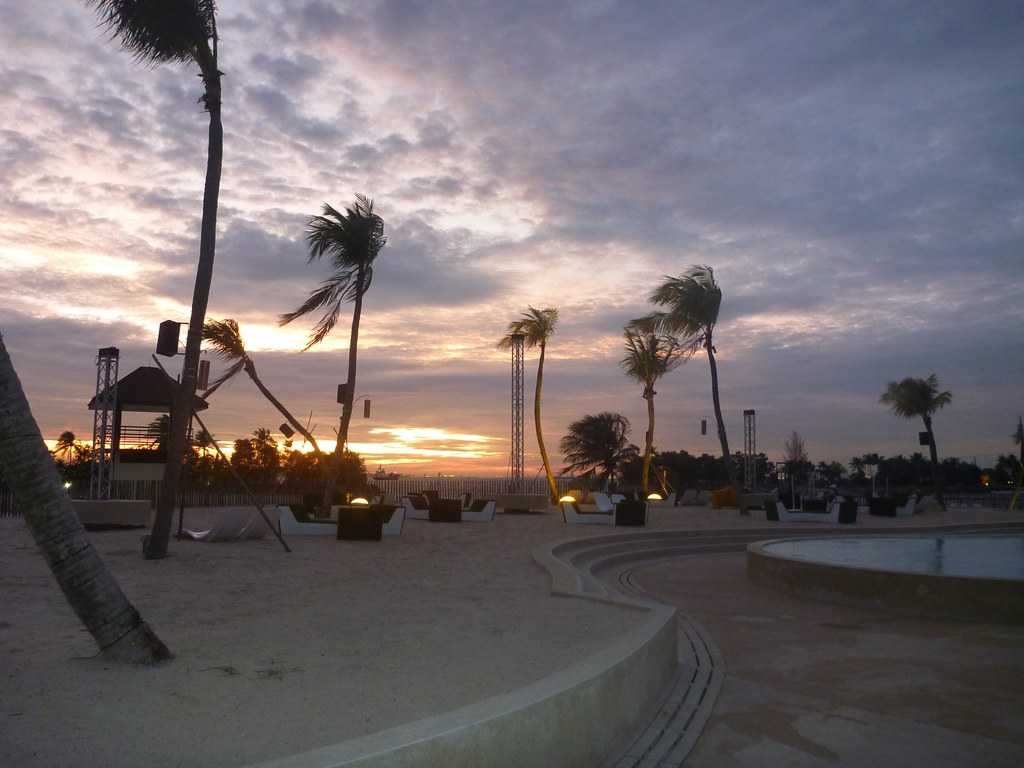 Mega Adventure
A place which gives a severe adrenaline rush and an unforgettable experience, Megabounce is home to several adventurous activities:
MegaZip
- Ever had the desire to fly like an eagle? Well, this place can make it come true! Installed at a height of 75 metres, with a length of 450 metres, this three-wire zip line gives the exciting opportunity to race from a point at Imbiah Hill to Siloso Beach at a speed of 60 kilometres per hour.
MegaClimb
- One of Singapore's prime, high-ropes adventurous activity, this journey across Sentosa's hilltops is full of thrilling treetop obstacles which makes one the part of a grand challenge. The breathtaking view around this place is not to be missed.
MegaJump
- Take the leap of faith and experience a freefall parachute-jump sensation after being tied to a safety harness without having to ride a plane! From the MegaJump leap point, take in the engrossing sight of the turquoise waters, the fine white sands, and the tall, green palm trees below.
MegaWall
- A fifteen-metre high wall. Three different routes to reach the top. How far can you go? Under the supervision of professional climbing instructors and with an auto-belay as your constant support, strive to reach the summit, and then let go and abseil back down.
MegaBounce
- Show the undiscovered acrobatic skills on a bungee-assisted trampoline that can make one bounce up to eight metres high. This adventure activity is perfect for kids and offers them a chance to experience moulding their own personal adventure.
Ola Beach Club
From serene swimming pools to scrumptious cuisine, from water activities to beach-facing cabanas, Ola Beach Club near Siloso Beach is perfect for the beach experience. After the sun sets, Ola Beach Club transforms into a hub for party animals and keeps the crowd alive with its in-house DJ, mixing melodies for one and all present here. Kayaks, banana boats, paddleboards and jet skis are a few of the engrossing activities that you can participate in at the Ola Beach Club.