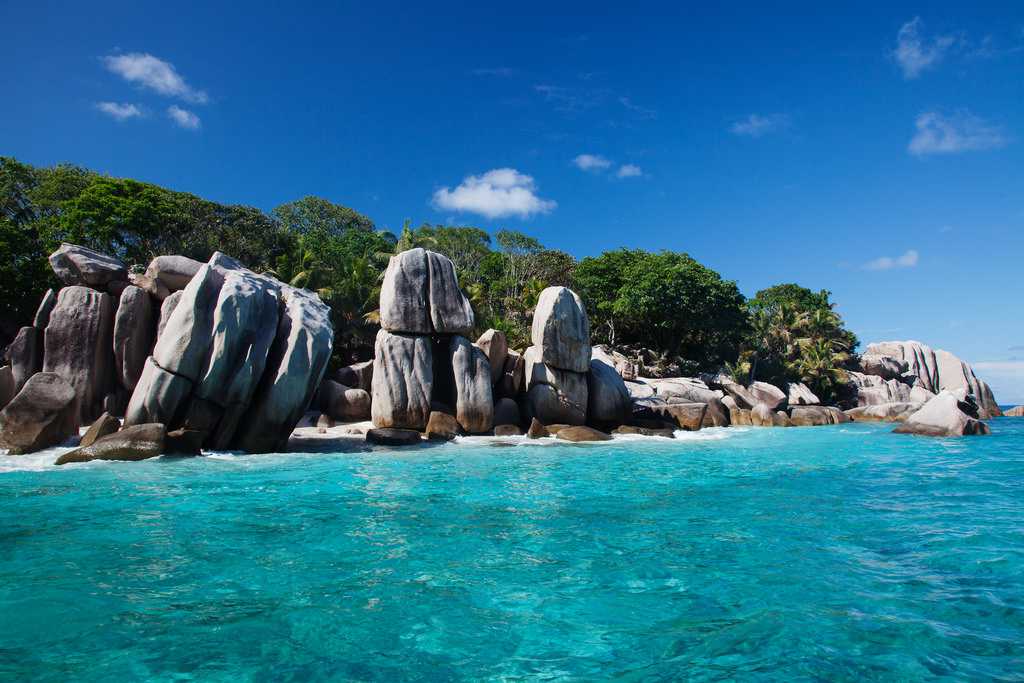 The Satellite Islands are part of the Inner Islands and in turn consist of the
Felicite Island
,
Ile Cocos
, Les Soeurs, and Marianne Island.
These four islands lie close to each other and form the perfect island excursion. Felicite Island lies 4 kilometres north of
La Digue
and is primarily occupied by staff and guests of the resort on the island.
The resort offers luxury amenities that you can indulge yourself with while also enjoying the natural beauty and activities provided by the island itself. In earlier times, Felicite was also used as an exile for nobles who committed crimes even though the island itself means 'bliss' and indeed offers it.
Like the great snorkelling places of Cerf Island (4 snorkelling spots one of which boasts the rare black corals) and
St. Pierre Islet
which also form a part of the Inner Islands, the satellite island of Ile Cocos offers unique opportunities to snorkel and experience the abundant marine life.
Les Soeurs, on the other hand, is divided into two almost connected islands of Grande Les Soeurs and Petite Les Soeurs. Both of these are known for their challenging yet unique hiking trails that also provide great views at different parts of the trails.
Marianne, which is at the south-east of Felicite, is, however, known for being one of the best diving spots in the world and hence, should not be missed by the diving and snorkelling enthusiasts.
Visiting Hours
(Ile Cocos): 9:00 AM to 5:00 PM Landing Fee (Ile Cocos): 200 SCR