Grande Soeur is a private island in Seychelles, located close to La Digue and the Petite Soeur Island as well. 'Grande Souer' translates to 'Big Sister' in French, while 'Petite Soeur' means 'Little Sister'. Thus, these two islands form the Sister Islands, one of the most popular vacation location in Seychelles. Grande Soeur is managed by the Le Château de Feuilles Hotel, and so is not very crowded. The resort imposes a limit on the number of non-patrons allowed on the pristine at a time, which means that there is no compromise on serenity. The beach is wide, clean and the water is just right to swim in. The stunning location is favoured as a popular snorkelling and diving location, which is full of breathtaking diversity and beauty. You are sure to enjoy your time at Grande Soeur - grand time is guaranteed!
Activities at Grand Soeur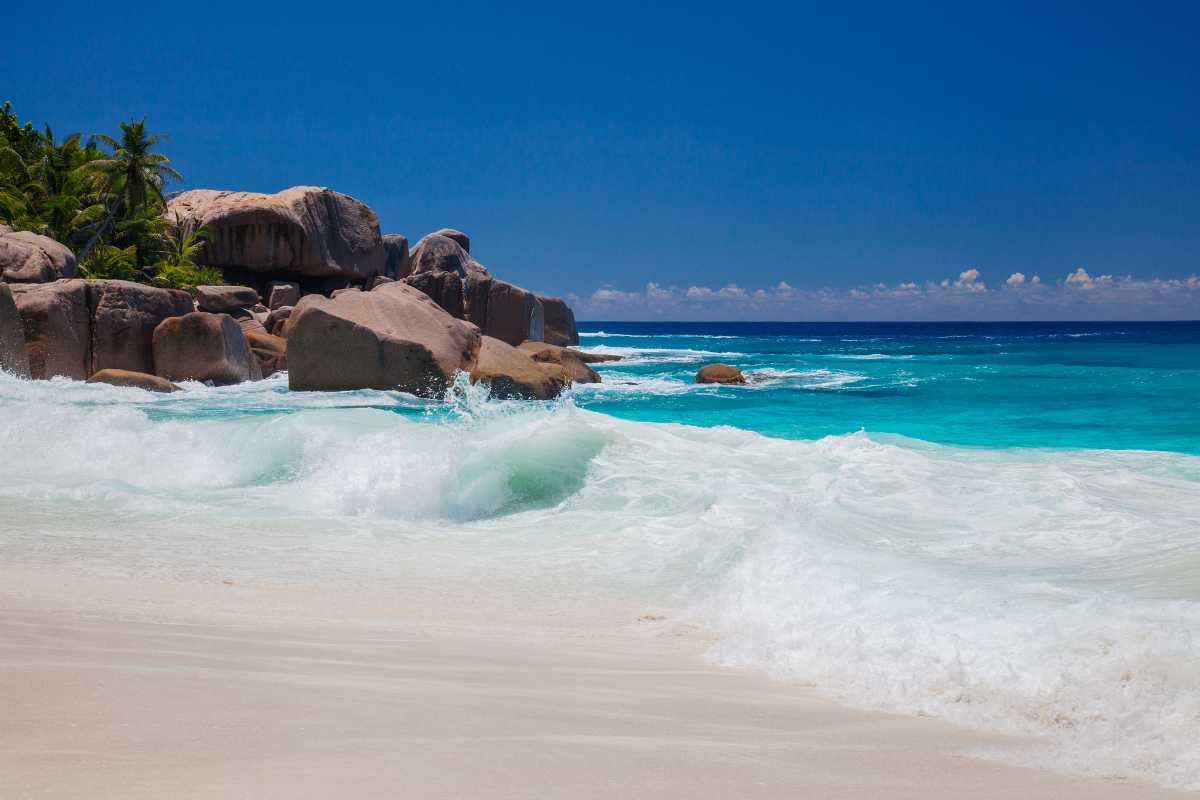 - Grande Soeur is a favourite
snorkelling
location because of its brilliant turquoise water, magnificent corals and gorgeous diversity. There are large schools of fish and turtles, and you can find them on the beach as well. You can rent snorkelling gear either from the resort or agencies in La Digue, and carry them to Grande Soeur. The reef base deepens quickly, so be careful as you venture out to sea. There is an average visibility of up to thirty metres, which means that the waters can be beautifully photographed as well.
- You can also go
swimming
in the blue waters, but it is better to swim from the boat itself, rather than entering the water from the beach. This is because the beach area may get a bit rocky, so if you're not sure you can manoeuvre your way through, make a special request to swim from your boat.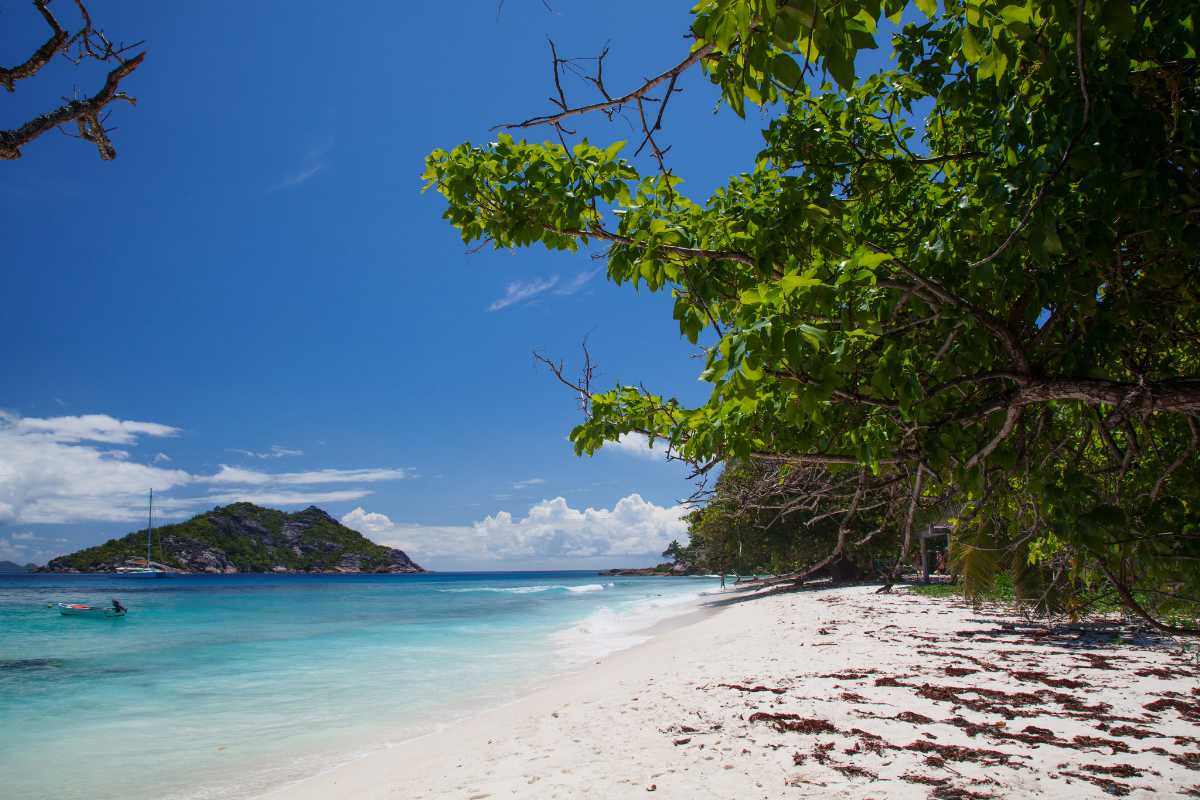 - A
picnic
at this picturesque beach is a must-do activity. A beachside barbeque is Gram-worthy too! The resort organises a sumptuous barbeque and picnic at the beach every afternoon, where you can relax in tranquillity with your entire family and loved ones.
- The beach is secluded and isolated, and not very crowded making it an ideal site for a
romantic honeymoon
, where you can rekindle the love, and have a memorable time with your partner. Long walks and picnics on the beach - sparks are guaranteed to fly!
- A beachside adventure awaits you at Grande Soeur, as there are many rocks you can try to scale here. Huge boulders dot the beach and are easy to
climb
. Try to catch a bird's eye view of the beach as you feel on top of the world at Grande Soeur. There are lilting palms you can rest under, and lounge in the glory of the tropical sun. Perfect date idea - we think so!
Wildlife at Grand Soeur


The island is a must-visit if you want to watch tropical marine life in all its glory! Known for snorkelling and diving, Grande Soeur beach boasts of various eclectic marine life, including butterflyfish, surgeonfish, parrotfish, angelfish, rockfish and pufferfish. You can find these colourful fish swimming in large schools, right next to you! They are fearless and playful as well. The island is known for its massive population of hawksbill sea turtles, and you are sure to spot them and their babies during your trip there. They are calm and harmless and make for amiable swimming companions. If you're lucky, you might spot a white-tip shark prowling nearby - don't worry, these sharks rarely attack swimmers.

The reef is stunning, full of hard corals. Due to the intense population of corals, you may encounter dead coral floating, so be careful lest you get hurt. You may also bump into jellyfish, so watch out!
Tips


Do not forget to carry sunscreen with you, and make sure that it is waterproof, in case you plan on taking a dip in the ocean.
Exercise caution while interacting with marine life - avoid touching the animals.
The beach is clean and pristine, so do not litter. Dispose of waste responsibly.
Book your slot in advance at the resort premises in case you want to be a part of the excursion. Rent snorkelling gear and explore the deep blue sea at Grande Soeur!