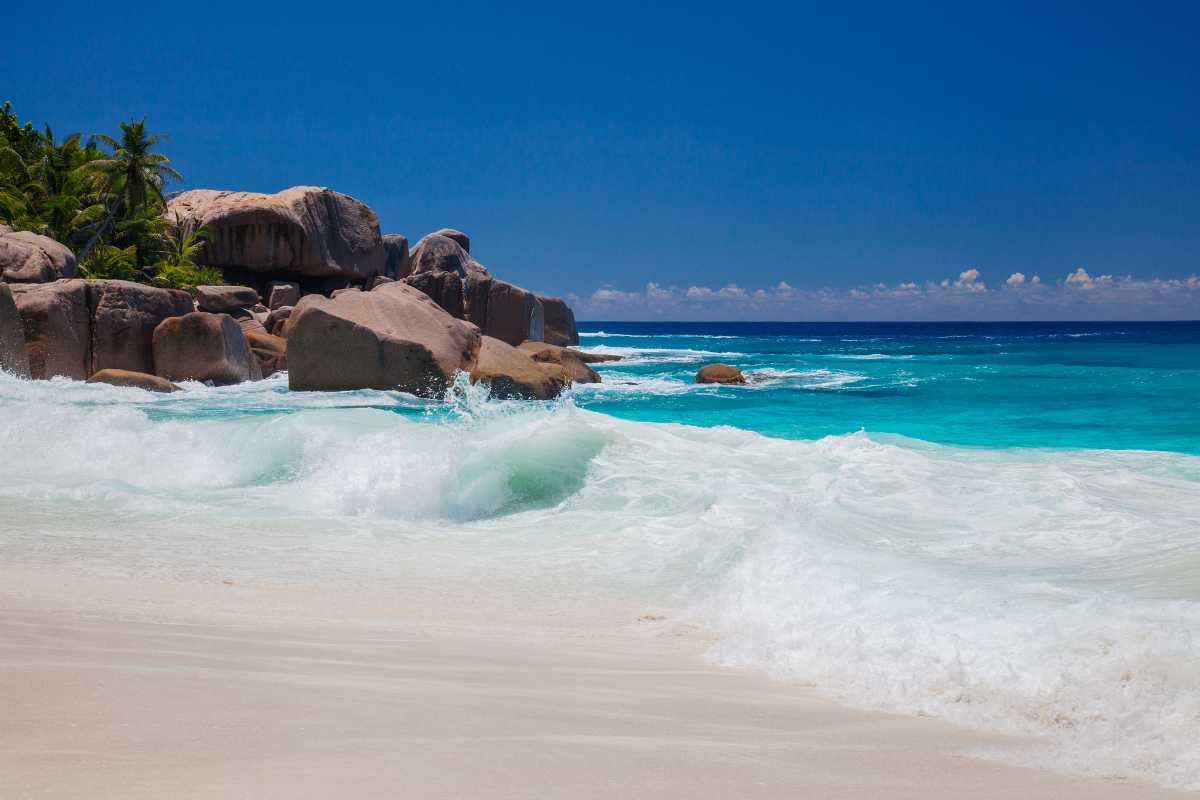 - Grande Soeur is a favourite
snorkelling
location because of its brilliant turquoise water, magnificent corals and gorgeous diversity. There are large schools of fish and turtles, and you can find them on the beach as well. You can rent snorkelling gear either from the resort or agencies in La Digue, and carry them to Grande Soeur. The reef base deepens quickly, so be careful as you venture out to sea. There is an average visibility of up to thirty metres, which means that the waters can be beautifully photographed as well.
- You can also go
swimming
in the blue waters, but it is better to swim from the boat itself, rather than entering the water from the beach. This is because the beach area may get a bit rocky, so if you're not sure you can manoeuvre your way through, make a special request to swim from your boat.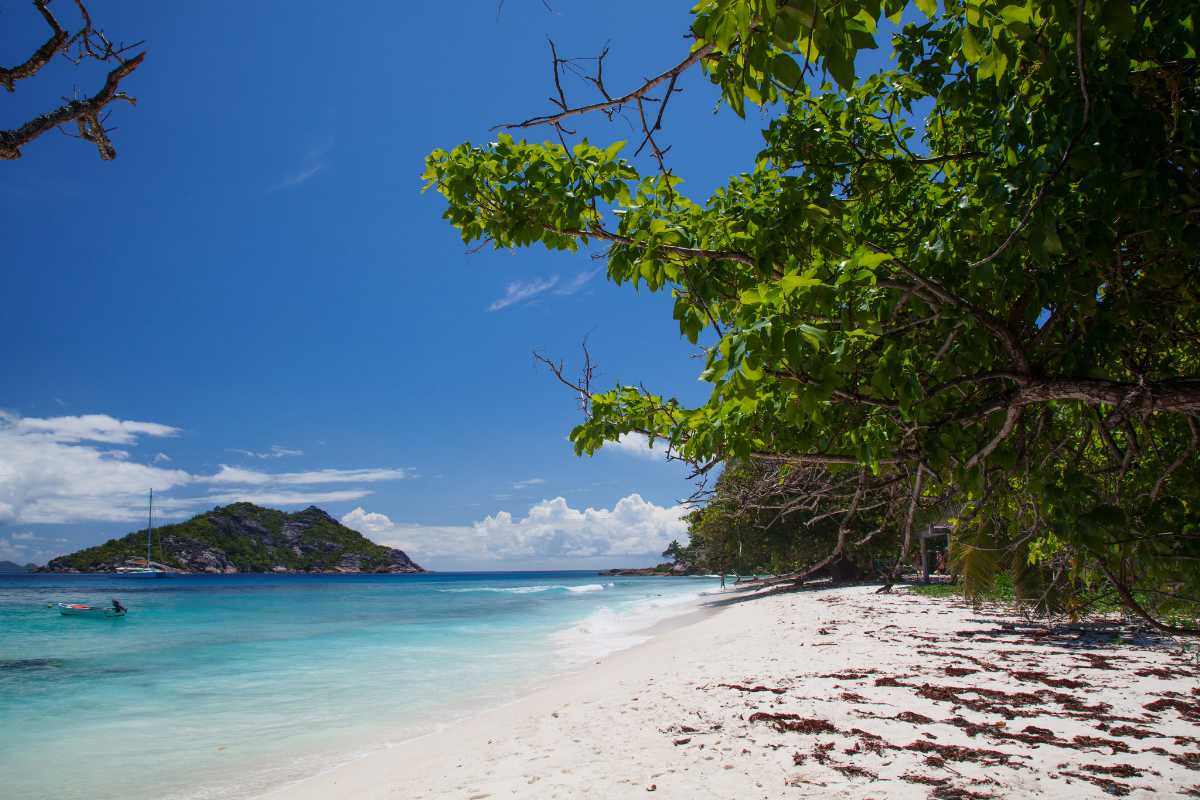 - A
picnic
at this picturesque beach is a must-do activity. A beachside barbeque is Gram-worthy too! The resort organises a sumptuous barbeque and picnic at the beach every afternoon, where you can relax in tranquillity with your entire family and loved ones.
- The beach is secluded and isolated, and not very crowded making it an ideal site for a
romantic honeymoon
, where you can rekindle the love, and have a memorable time with your partner. Long walks and picnics on the beach - sparks are guaranteed to fly!
- A beachside adventure awaits you at Grande Soeur, as there are many rocks you can try to scale here. Huge boulders dot the beach and are easy to
climb
. Try to catch a bird's eye view of the beach as you feel on top of the world at Grande Soeur. There are lilting palms you can rest under, and lounge in the glory of the tropical sun. Perfect date idea - we think so!