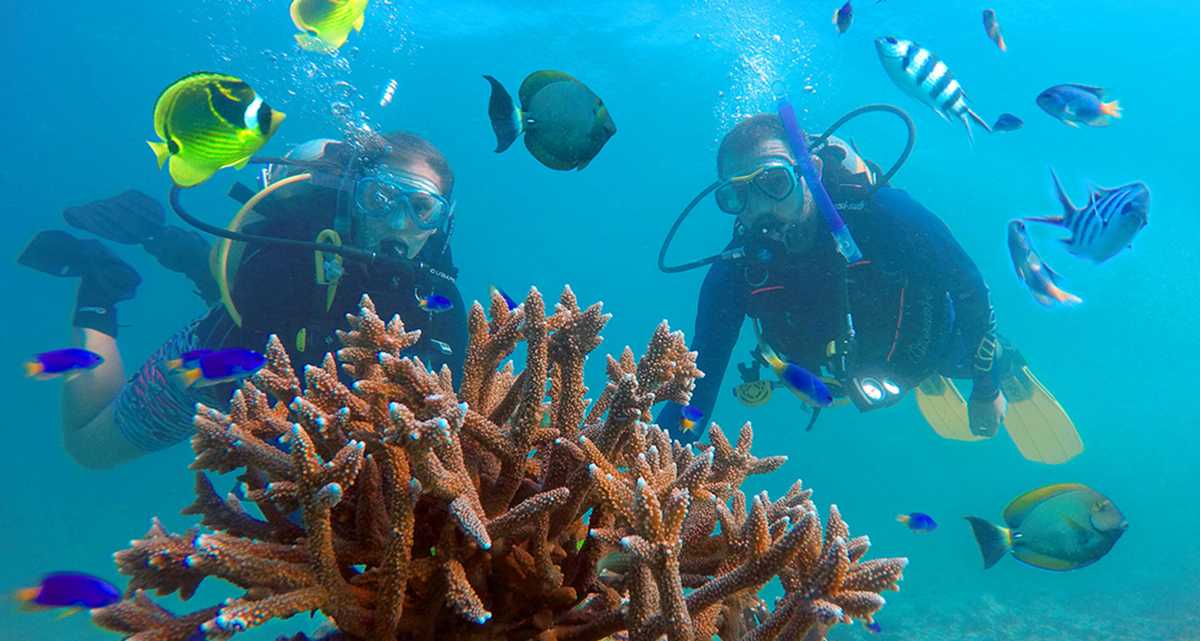 While at Denis Island, the most enjoyable and sought after activities majorly involve the vast, calm, turquoise waters that surround the island. The enormous marine life in the waters nearby makes all activities far more fun than they might have been.

Types of Watersports
Individuals can indulge in Sailing, Kayaking, Diving, Snorkelling, and even Fishing, all without worrying about the strong ocean currents as the area is protected from them.

The dive sites around the island are plenty and especially famous. If game fishing is what you choose to do, you will find a lot of variety in fish the most famous of which is the red snapper and the pelagic fish. In fact, individuals have the option to ask the resort's chef to cook the fish you have caught as well. Fishing can also be done right in the middle of the ocean where the water is almost 2000 kilometres deep, and the chances of catching bigger fish are much bigger.