Other than an exhibition of vivid flora and fauna, the SSR Botanical Garden also has a number of historical monuments and sites which attract a lot of tourists.
The former residence of Mahe de Labourdonnais, the Chateau de Mon Plaisir is a significant structure in the premises. It was built as an office-mansion by the British in the 19th century. It has undergone a series of changes from being an administrative office to been used as an exhibition hall for photographs. As per the Protected National Monuments of Mauritius list, the building is renovated on a regular basis to maintain its historical significance and is closed for public visits.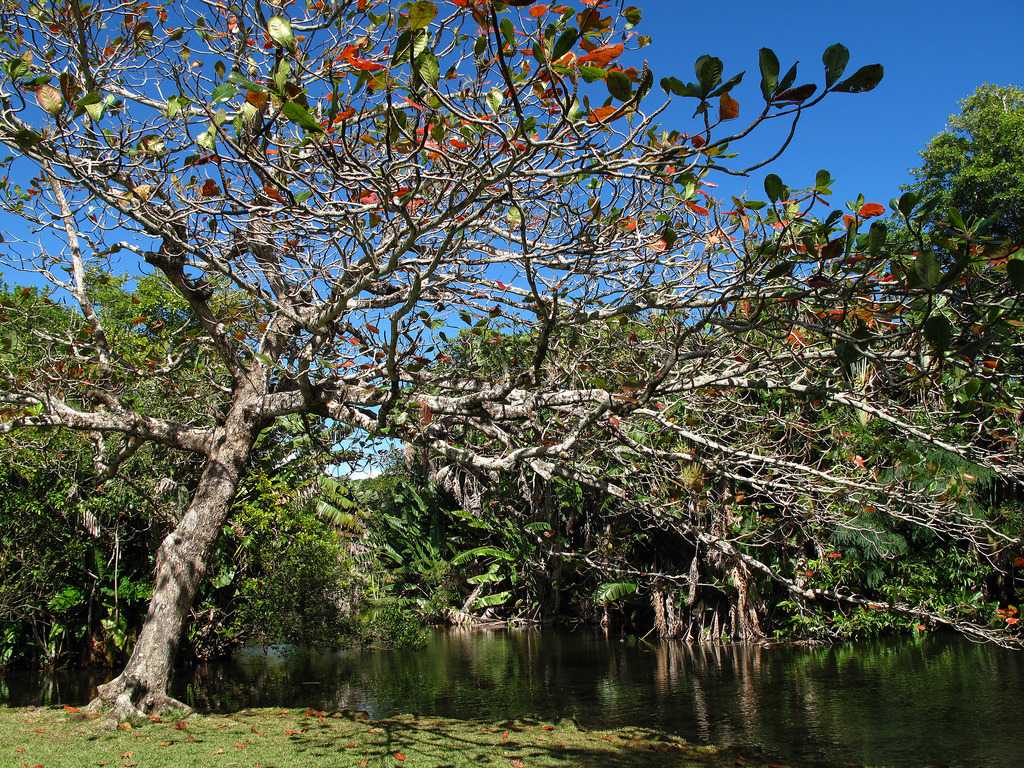 The Victoria Amazonica Pond is the central attraction of the garden. Name after Queen Victoria, the huge rectangular pond of gigantic lilies was constructed in the garden in 1927. The diameter of the leaves of the lilies can go up to as big as 3 meters. Blooming for a short period of two days, the flowers then sink to the bottom of the pond.
The garden also has a model of an old sugar mill that was constructed by the Mauritian Chamber of Agriculture in 1953 for educational purposes as well as to preserve the island's history. The model is based on an ox-drawn mechanism which was used to crush the sugarcane and produce sugar from the collected juices after all the filtering and refining processes.
The SSR Memorial is the funerary monument or the 'Samadhi' of Sir Seewoosagur Ramgoolam, commemorating his significance and love for gardens. It is a beautiful structure with a lotus on top and an inscription "In Beloved Memory of the Father of the Nation".