Hop onto the specially designed Catamaran day cruisers – Island Hopper or Cat Cruiser – and enjoy the day excursions.
Starting Point:
Pointe Jerome
The cruises start from Pointe Jerome and reach a snorkelling spot where you can either choose to swim in the refreshing water and snorkel with the numerous colourful fish, or you can simply soak up the sunlight and relax. Following that, the cruise will take you to the mouth of the Grand River South East whose banks are dominated by the lush green vegetation; you might even get the chance to see the monkeys and bat that inhabit the area just before arriving at the waterfall.
Just prior to reaching Ile Aux Cerfs, lunch will be served to you which are a freshly and deliciously prepared barbeque. After arriving at the island, you can go for a walk on the beach before setting sailing back to Pointe Jerome.
Price
2560.36 MUR per adult
1645.94 MUR children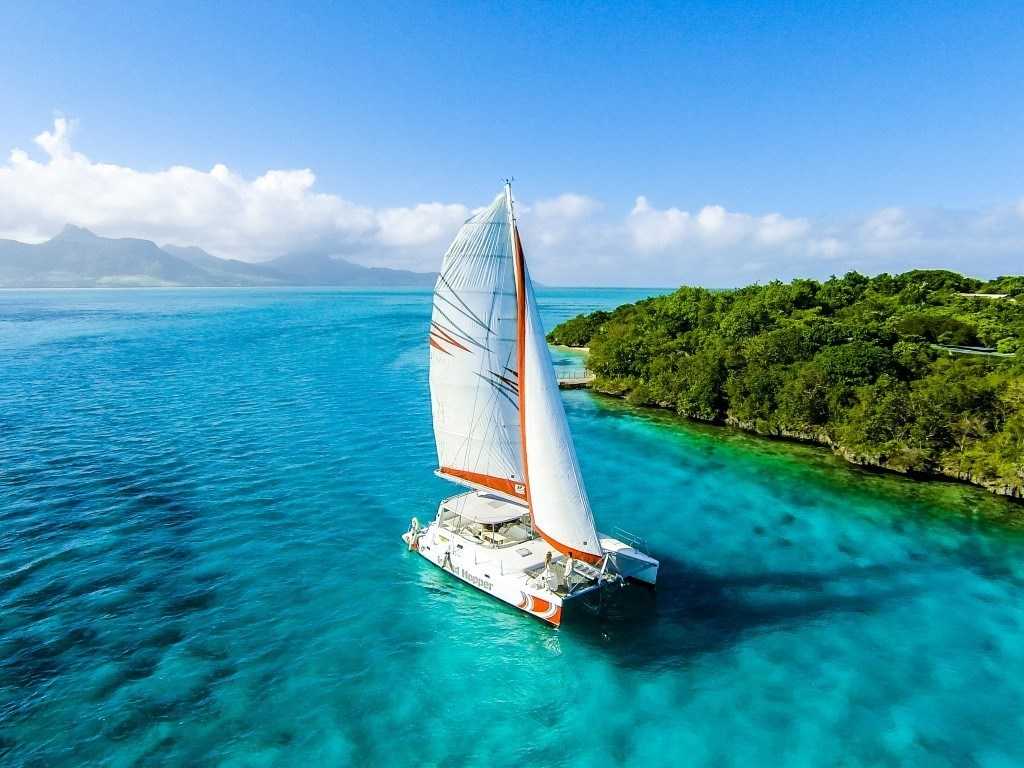 Based in North, the two Catamaran cruises - Wind Dancer 1 and Wind Dancer 2 – take you to an excursion to Ilot Gabriel.
Starting Point:
Grand Baie
The cruise departs from Grand Baie at 8.30 AM, passes by Gunners Coin and halts at the lagoon between Flat Island and Ilot Gabriel. It takes about one hour and thirty minutes to reach Ilot Gabriel, which is famous for the crystal clear water encircling the island and the stretches of undamaged beaches.
Swimming and snorkelling in the amazing lagoon of Ile Gabriel is a must recommended thing. A barbeque buffet lunch is served at 12.30 PM and after departure, the expected time of arrival at Grand Baie is 4 PM.
Price
1645.94 MUR per adult
841.26 MUR per children
Discover the southwestern part of Mauritius on this full-day cruise and with some luck, you might just end up swimming with dolphins as well!
Starting Point:
Black River
The cruise sets sail from Black River at 9 AM and heads towards Tamarin Bay where you can see the school of dolphins in the deep blue water of the west coast.
There is a stoppage near the La Preneuse reef where you can go for an energizing swim or sit back with a drink and enjoy the splendid views of Black River Mountain range, including the highest mountain in Mauritius – Le Piton de la Petite Riviere Noire.
The cruise then takes you to the Crystal Rock standing in the middle of the lagoon. Before heading to Benitiers Island, a barbeque lunch is served. The gigantic Le Morne Mountain makes an awesome backdrop for the Benitiers Island. The return sail starts at 4 PM.
Price
2340.90 MUR per adult
1645.94 MUR children