Forest Trails
The various trails found in the Lavilleon natural forest can be scaled by the visitors themselves or under the guidance of a specialised guide. No need to book them in advance; guides are available right at the entrance of the conservation area to supervise the curious ones with an activity of their choice.
Fauna
With some luck, you can spot some rear birds like the Rooster, the Cook, and even the Pink Pigeon. There are more than 400 deer in Lavilleon natural forest. They were introduced in Mauritius by the Dutch Governor Adrien van der Stel in 1639. The deer were raised in pens for their meat. It is believed that the deer sank in the wild during the cyclone and that is how they populated the natural forest, taking advantage of the lush vegetation with no natural predators to harm them.
Flora
81 endemic trees have been identified in the forest so far. The endemic forest opens with the stretches of ebony trees. Over 200 of them are standing proudly on the forest grounds. The ebony trees are distinctive with their blackish bark that is quite hard and resistant. One particular species named Cervus timorensis rusa was chosen by the Dutch for its natural resistance characteristic.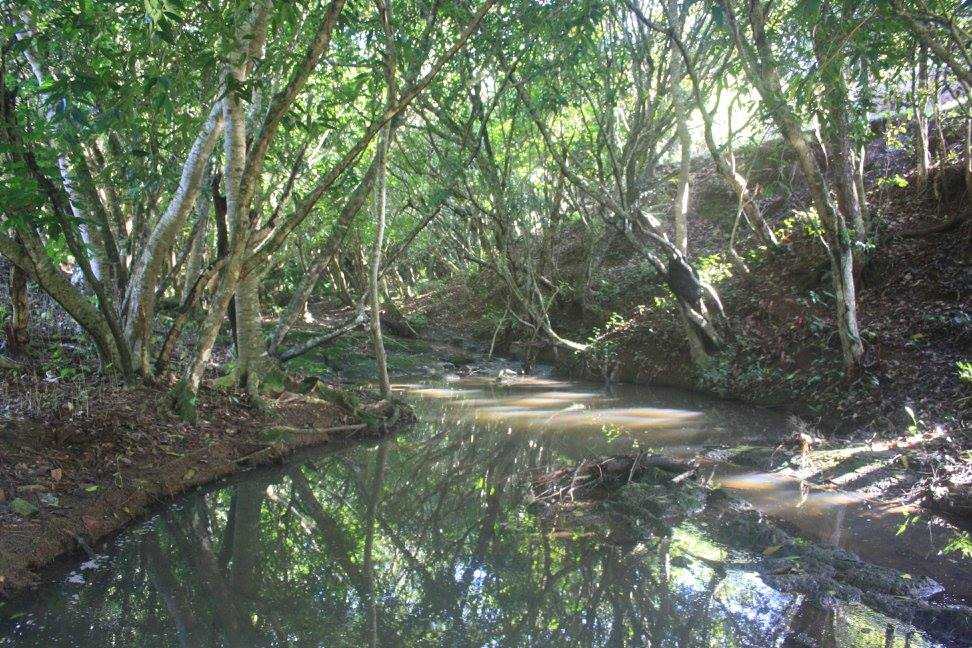 Accommodations
Going further deep into the forest, you are welcomed by the wooden and concrete structures - 'Chamarel Chalet'. In addition to the lush greenery, these eleven cottages in the middle of this exotic wildlife make the Lavilleon nature forest the perfect getaway venture. Nine of the cottages have a single bedroom while two of them are double-bedrooms cottages. They serve the accommodation needs for a solo traveller, couples and families as well. The residents can cook their meals if they wish to.