A Little Haven of Tranquility Amidst the Bustle of the City
Today, the Jardins de la Compagnie is spread out across an area of around 37 hectares, and is unanimously voted by tourists and locals alike as one of the best places to sit and unwind in Port Louis. The garden is divided into two different parts – the eastern part and the western part.
The western part of the garden is the more frequented part, since this is the area where all the beautification has been concentrated, and it wouldn't be an exaggeration to say hat this part of the garden looks straight out of a picture of a magical garden from some children's fairy tale book.
With tall banyan trees forming an overhead canopy that only partially let the sunlight in, bathing the entire area a mystical green, the western part of the Jardins de la Compagnie is a little haven in the midst of the hustle and bustle of the city. There are quite a few statues built in different corners of the garden as well, commemorating various leaders of the French colonial reign.
The trees are interspersed with plenty of benches where you can sit down and enjoy the cool afternoon breeze amidst the golden glow of the setting sun.
Many a time, you will often come across locals of the area sitting on the benches and having chatting merrily whilst having their lunch – it is such a common phenomenon that tourists are now encouraged to get their own lunch and join the locals inside the garden to participate in a hearty discussion of Mauritian history over a scrumptious meal!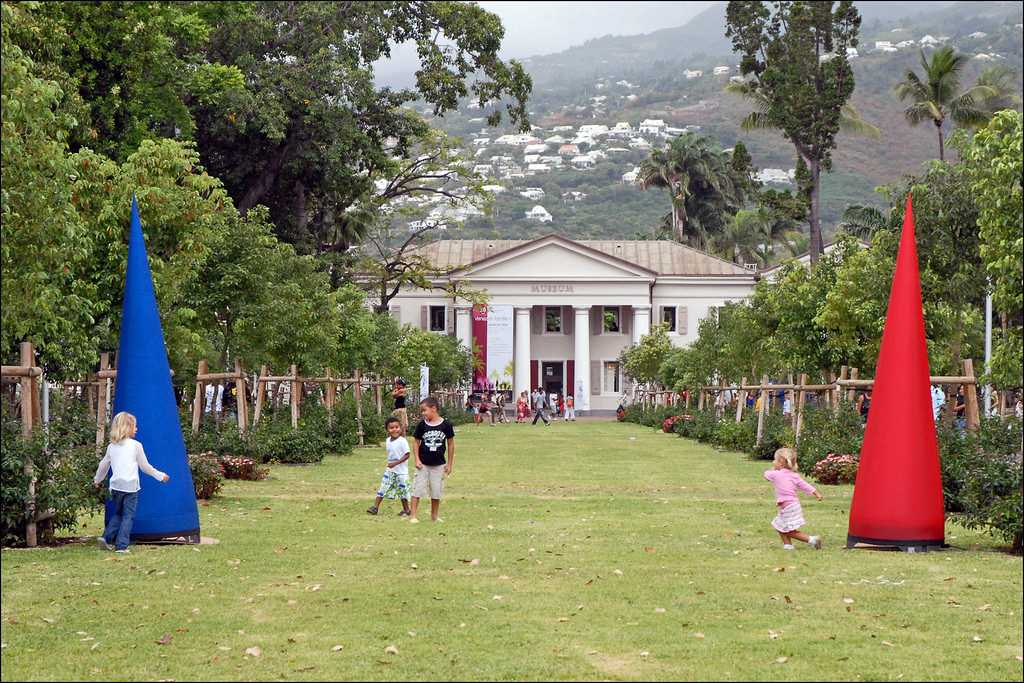 If you're a nature lover, or the kind of person who likes to while away their time people-watching, or if you're just looking for a serene place in Port Louis where you can sit down and relax for quite some time, then look no further than Jardins de la Compagnie.