Duration:
It will take you nearly 2 hours to complete the tour of the Beau Plan mill.
During the visit, you will get to watch very expressive films that will get you acquainted with all the information you need to know about the sugar industry of Mauritius.
The tour is designed in such a way that it takes you through a journey of the history of Mauritius, beginning from as earliest as the discovery of the island itself!
Moving on, you get to learn about the settlements, the practice and trading of slavery, the advent of the indentured labourer to the island, the colonial lifestyle and finally the independence of Mauritius and the recent history.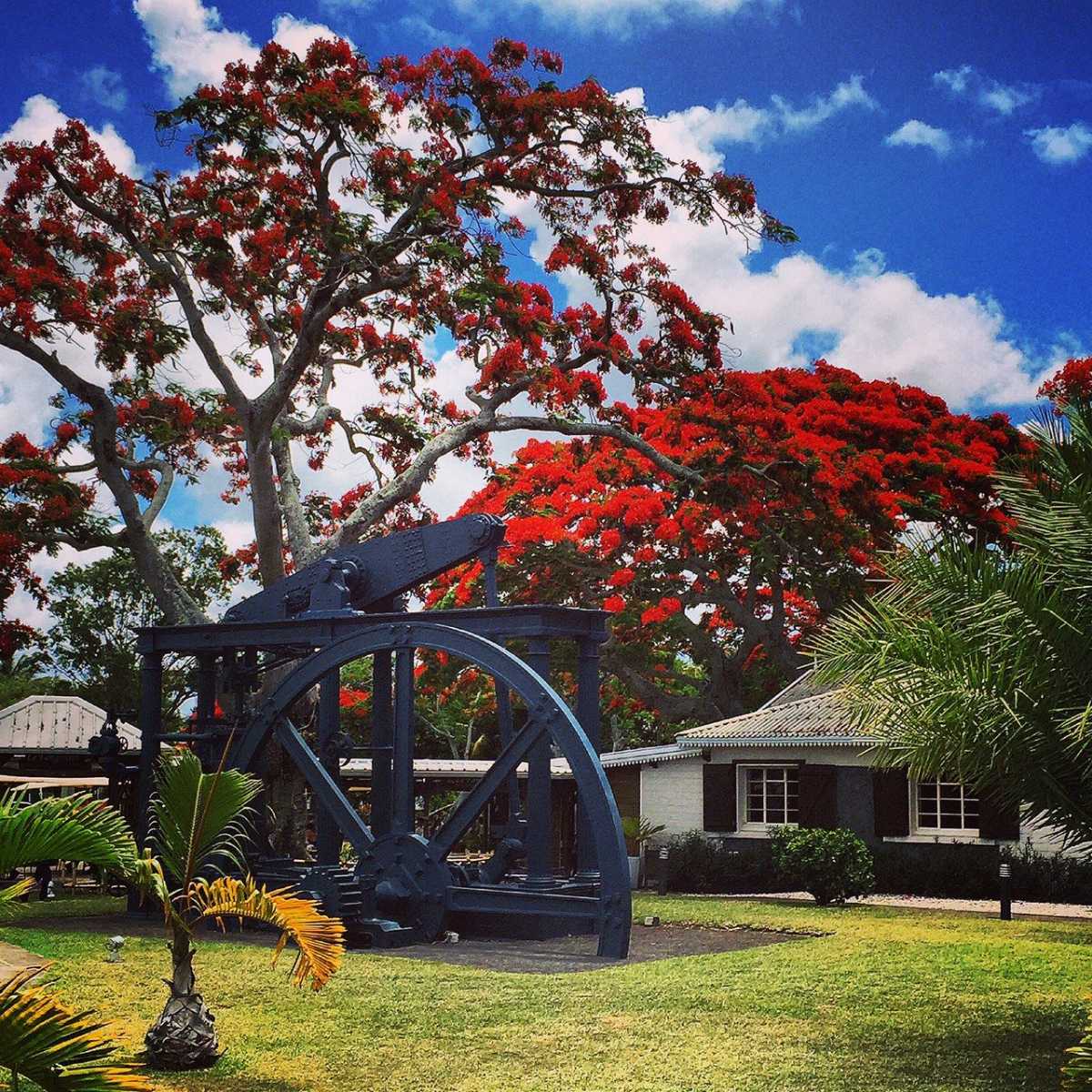 What makes the museum a major attraction is the sugar production process and the products that are made out of it.
You will be taken for a walk to look at the enormous machines that are used for extracting the sugarcane from the fields and brought to the mill.
After that, they go through a series of machinery like the clarifiers, the evaporators, the vacuum pans, the crystallizers, the centrifuges and finally the chemistry lab.
Along the way, you will read about how sugar is transformed from canes into the consumable sugar and also see it happening at the same time!
Things to Experience
The L'Aventure du Sucre museum also displays a vast array of arts that depict the journey of sugar dating back from the 15th century to the contemporary day.
For Kids
To makes things exciting for the children, there are two mascots - Raj the Indian Mynah and Floryse the Mongoose who guide them through the tour of the museum while keeping them entertained with different stories and also by occasionally testing their knowledge with short quizzes; for correctly answered questions, the children are rewarded with a toot-toot on the old steam train!
For Adults
As for the adults, the tour comes to an end with complimentary rum tasting where you get to taste various sugar-based rums, aged and spiced rums as well. Flavoured rums, and coffee and vanilla flavoured liqueurs are a must-try!
Visitors are also given samples of various unrefined sugars. If you are into cooking or baking, you would be very much intrigued by the rich flavours of these different types of sugar which taste way better than the regularly consumed sugar.