It is highly recommended to the tourists to go for snorkelling in the marine park to have a closer experience of the beautiful marine life.
Snorkelling in Blue Bay Marine Park
The park has ideal snorkelling conditions with a depth of 5.5 meters and crystal clear water enhancing visibility. You get to explore nearly 38 coral species and more than 72 species of colourful fishes along with an astounding view of reefs. Some of the finest types of corals that can be found are foliaceous corals, staghorn, rose-shaped corals, table corals, and so on.

Glass-bottom Boat Ride
This highly colourful combination of aquatic flora and fauna can be enjoyed through the one and half hour glass bottom boat ride that departs from the Blue Bay beach.
It offers another way of accessing the marine park. People can either choose to stay on the boat while enjoying the natural aquatic splendour or go for an energising swim in the clean and freshwater of the park. It is a perfect way for families to enjoy the sights of this marine park; children especially are amazed by it the most.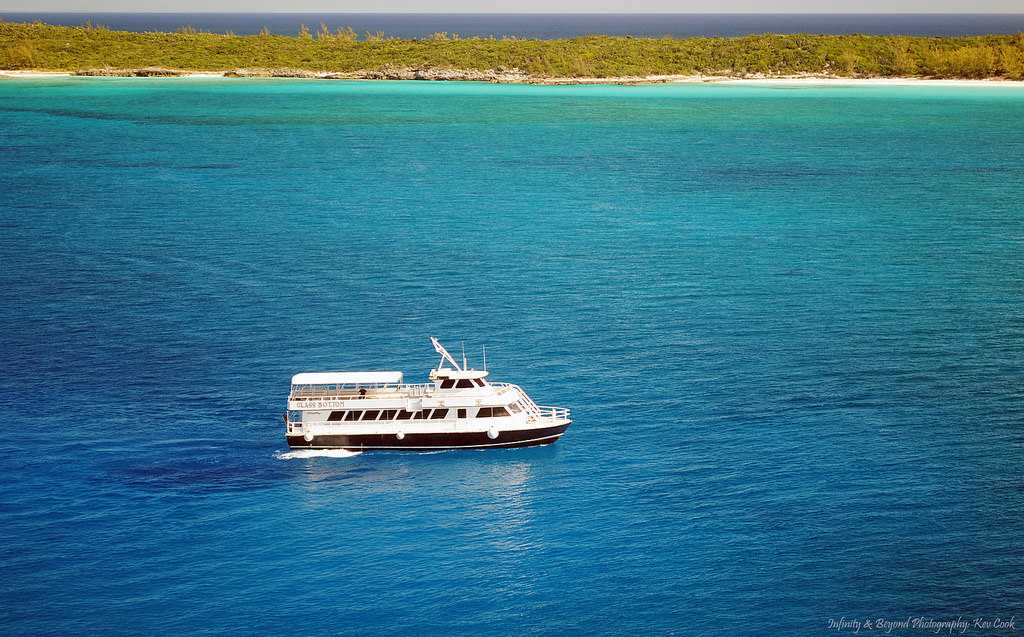 Tourists, as well as locals, visit this 353-hectare marine park. The activities taking place in the park provides living for many families. As a result of which, a balance between economic activities and preservation of the site has to be maintained. There are several mooring buoys in the premises of the marine park which designates and separates the conserved area, fishing area, swimming and waterskiing.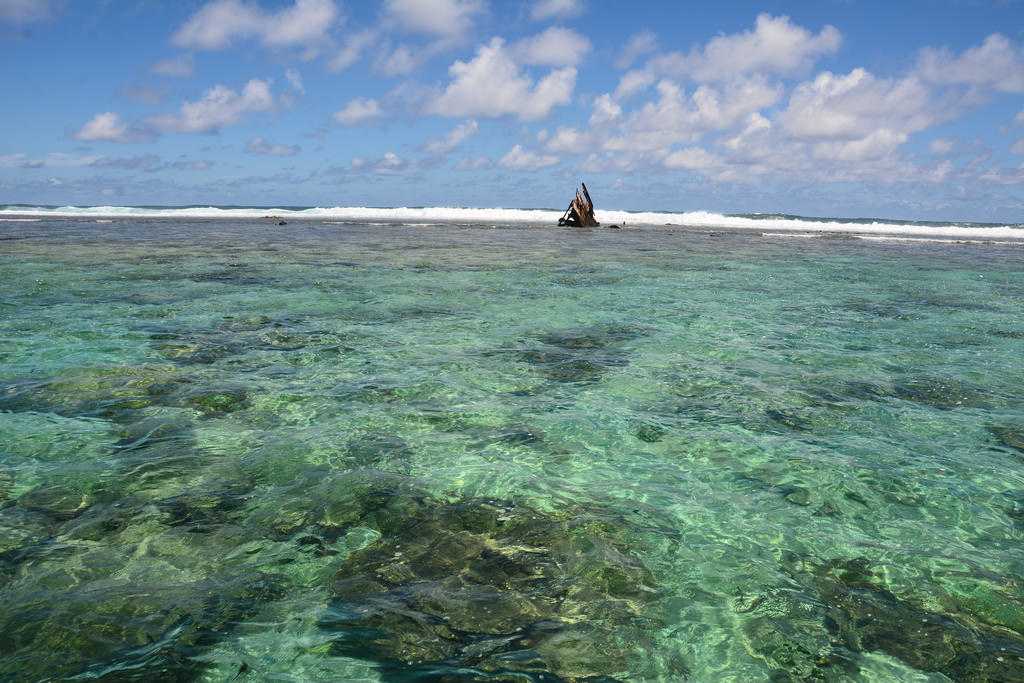 Conservation of the Marine Park
The mooring buoys help in isolating the damage caused by the boat's anchor to the coral reefs. Regular patrolling by coastal guard ensures the proper operation of the marine park, and they make sure everything is done according to the rule.
The skippers of the boat require special authorisation to give tours and have to pay a fee to the management. There are currently 15 glass bottom boats in the park, and the number has been increasing exponentially.
The authorities are working equally by increasing the monitoring and preserve this fragile aquatic beauty. The glass bottom boat trip departs periodically between 8:30 AM to 4:00 PM from the Blue Bay. Snorkelling gears are provided during the trip.