Walking Tours are arguably the best way to get to know any place. Roaming around the streets, buying few knickknacks, grabbing a bite of street food from local vendors and stopping to admire fine attractions- these tours allow you to get up, close and personal with everything a destination has to offer. And a culturally rich country like
Vietnam
certainly has a lot to offer! Vietnamese food, architecture and festivals are all vibrant markers of its heritage, and the people here are some of the most welcoming and hospitable people you will ever meet. Going on a walking tour allows you to interact with the locals too, since many of these are led by students and culture enthusiasts eager to make friends from around the world. And there's no better place to get started than the capital city,
Hanoi
. Here's the lowdown on 5 types of walking tours in Hanoi to make sure you don't miss out on anything Vietnam's capital city has to offer
1. City Tours
Operators: Hanoi Free Walking Tours, Hanoi Free Local Tours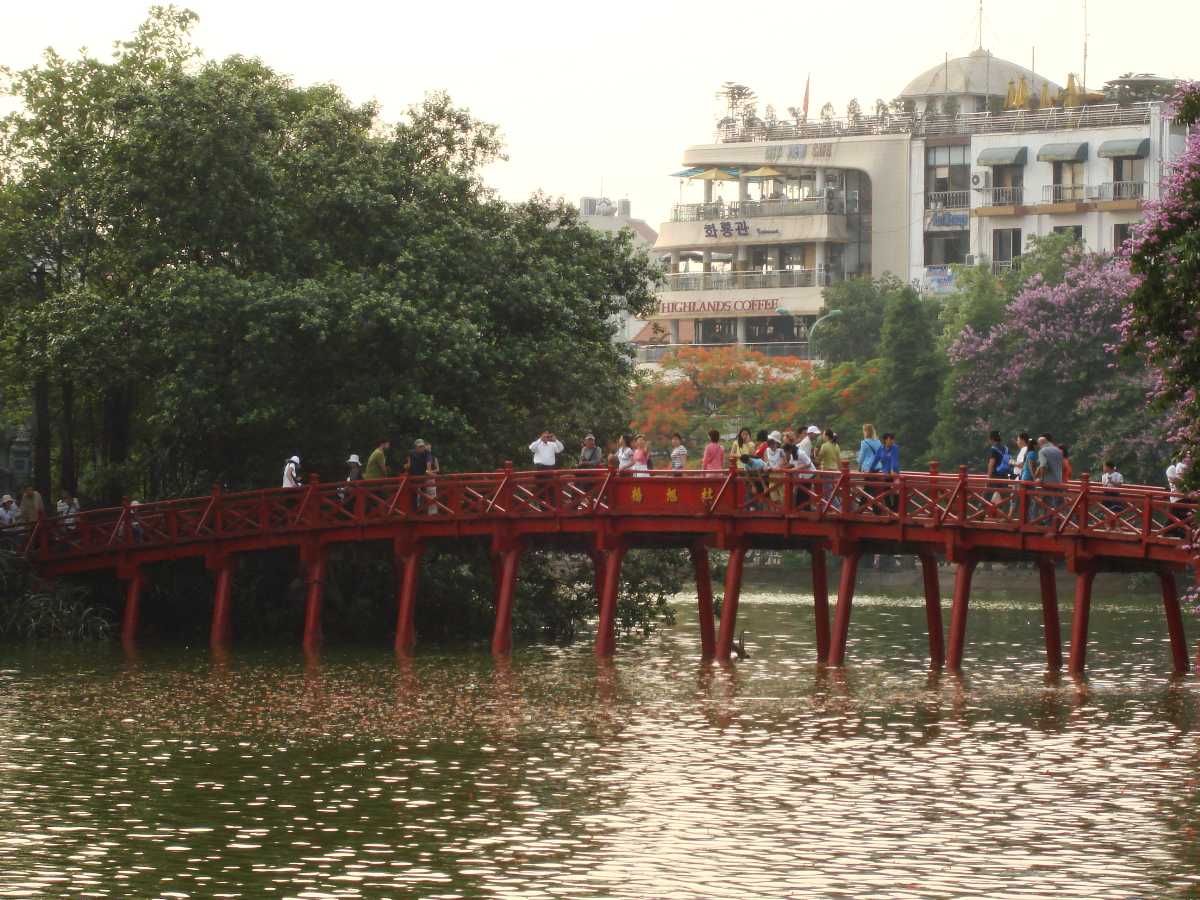 The most preferred choice for a lot of tourists, city walking tours in Hanoi usually take up the entire day and give you a glimpse of the most popular attractions of the city. For Hanoi, these include the
Temple of Literature
,
Ho Chi Minh Mausoleum
,
Hoan Kiem Lake
,
Dong Xuan Market
,
Long Bien Bridge
,
Hanoi Opera House
,
Bach Ma Temple
and, if time permits, one or two spots in Old Quarter. If you're on a tight schedule this is the best option, since you squeeze in a lot of interesting places in Hanoi in one day. However, if you're spending a couple of days here and want a more in-depth experience of the city, choosing other kinds of tours is a good idea.
2. Street Food Tours
Operators: Hanoi Free Walking Tours, Hanoi Free Local Tours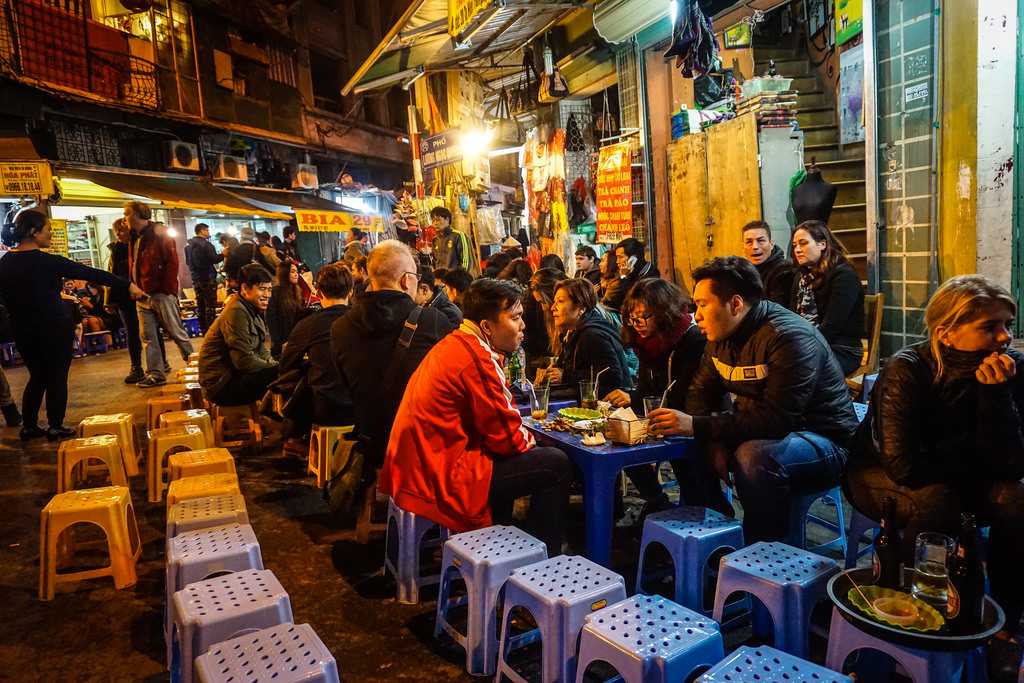 Street food in Hanoi is diverse, flavourful and absolutely delicious. There are specially curated walking tours in Hanoi meant for street food - usually lasting around three hours - that take you through the city's best eateries to give you a taste of Hanoian specialties. The most famous dish, Bun Cha (Rice Noodle with Grilled Pork), became popular after former President Obama sat down with Anthony Bourdain while they were here. You can have the 'Obama combo' in the same room in Bun Cha Huong Lien at 24 Le Van Huu, which also includes a fried seafood roll and a bottle of local beer. Other dishes to try out are Banh Mi (Vietnamese sandwiches), Banh Xeo (Vietnamese Pancake) Mien Luon Xao (fried eel noodles with soup) and, wait for it, egg coffee! Don't worry, the coffee doesn't taste 'eggy' though. Many restaurants around Hoan Kiem Lake and Old Quarter attract foodies, but there are a lot of hidden gems in the alleys and bylanes of Hanoi as well- precisely why a local guide is a must.
Read more about
Street Food in Hanoi
3. Old Quarter Tours
Operators: Hanoi Free Walking Tours, Hanoi Free Local Tours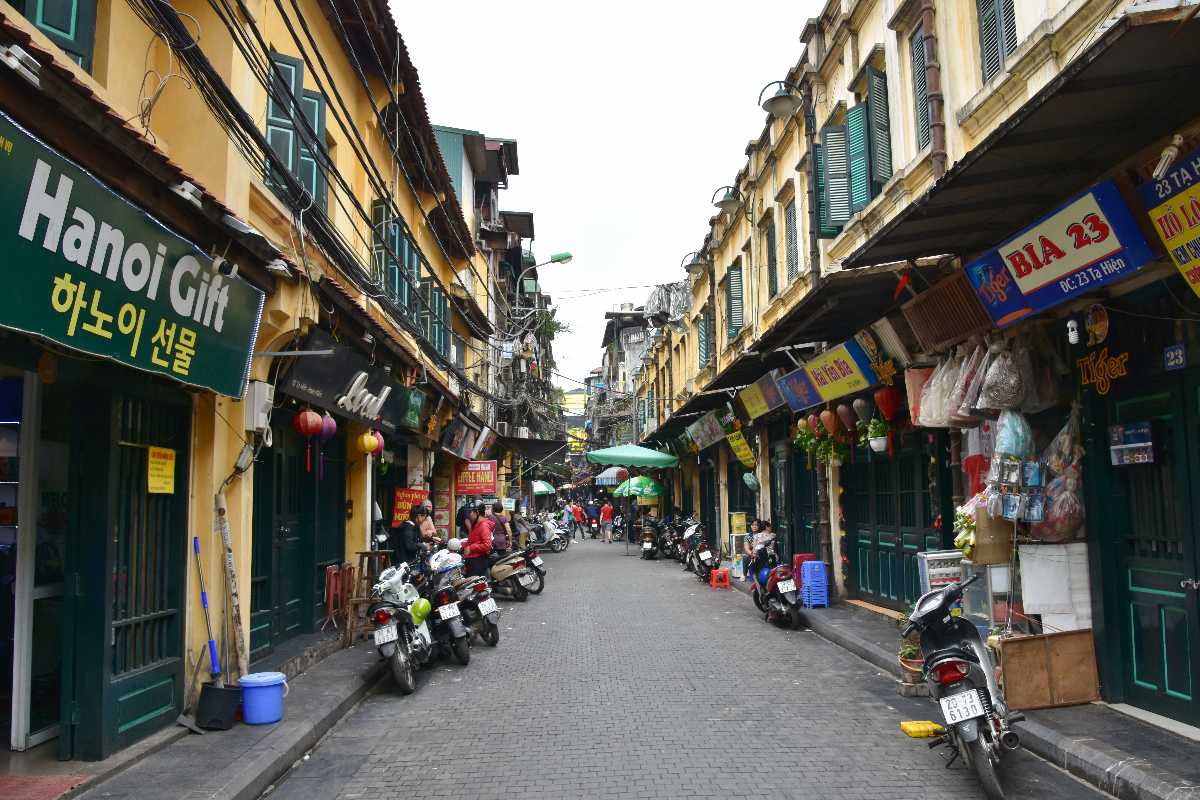 Often called the beating heart of the city, the
Old Quarter of Hanoi
is a one-stop-shop for everything you might possibly need: street food, gourmet food, souvenirs, clothing, textile, handicrafts, paintings, sculptures, cosmetics, groceries, even wine! The Hanoi Walking Tour of Old Quarter will take you through the delicacies in Luong Ngoc Quyen Street, known for its Xoi Xeo, into
Dong Xuan Market
and finally through
Hang Gai street
, famous for its silk scarves and regal evening gowns. You could even grab a bottle of beer and join some of the crowds to make new friends. Just remember to keep an eye on your bag and be wary of shops that seem shady!
4. French Quarter Tours
Operators: Hanoi Free Walking Tours, Hanoi Free Local Tours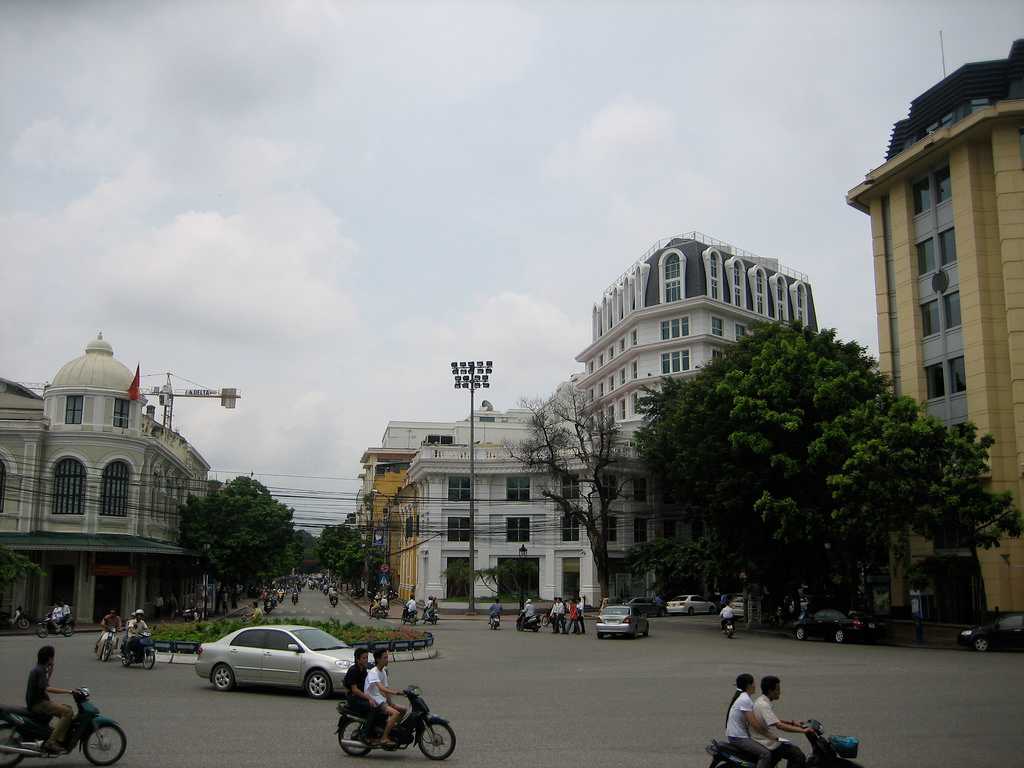 The French might have left the country themselves, but their influence on the architecture and culture of Vietnam have remained. Taking one of the walking tours in Hanoi of the French Quarter (that usually last for around 3 hours) allows you to experience the elegance and grandeur of French architecture, with its gothic windows and minimalist facades. These tours take you through
St Joseph's Cathedral
,
Hanoi Opera House
, the State Bank of Vietnam, Government Guest House and the Sofitel Metropole Legend Hotel. Shutterbugs will enjoy this tour particularly, since it includes some of the most beautiful places in Hanoi. However, its best to refrain from snapping inside the churches and be respectful of religious sentiments.
5. War Sites Tours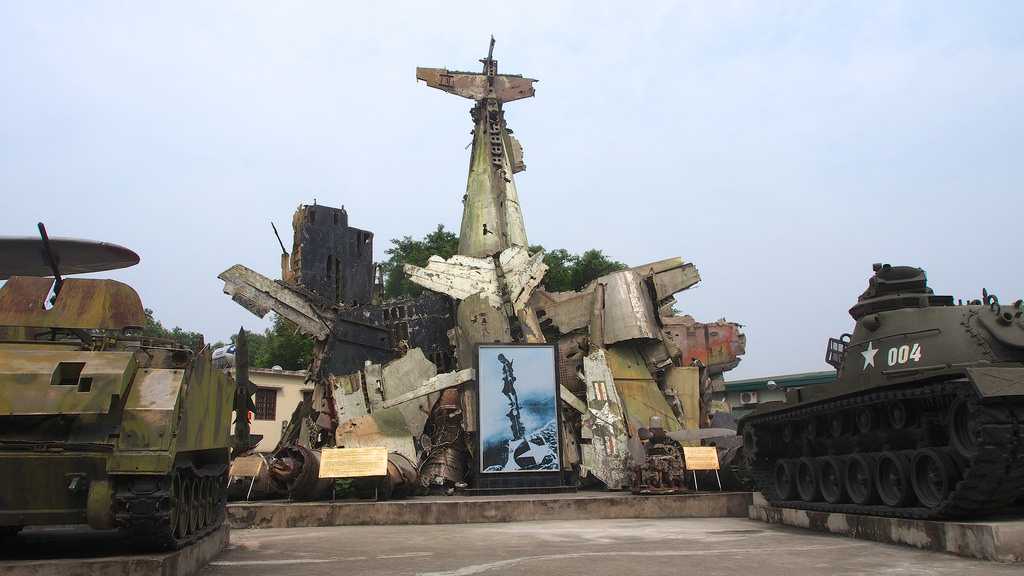 The War sites Walking tour of Hanoi allows you to get a closer look at some of the most tumultuous periods in Vietnam's history. The wars with the French and the American forces left their imprints all over the city's structures and people. These tours usually begin with a visit to
Hoa Lo Prison
, which gained fame for inhumane treatment of inmates by both French and North Vietnamese armies, as well as the conviction of drug smuggling tourists in 2009. The
Vietnam Military History museum
is the next stop, which displays thousands of artifacts and is a renowned historical attraction. You may also be taken through the French Quarter and to other majestic buildings for sightseeing. This one is a must for history buffs interested in learning about Vietnam's war-torn history.
Read more about
Wars in Vietnam
Those are the broad categories of walking tours in Hanoi you will find in the city. They allow you to get intimate with the city without burning a hole in your pocket, and if you plan carefully you could even complete two short walking tours in a single day! Hanoi has treasures hidden in every corner of the city, and it would be a shame to simple bound up in your hotel room and not out there making conversation with the locals. This listicle is all you need to get up and going on your feet.