Being a traveller is bliss, but being a 'responsible traveller' is bliss to the surrounding. Your responsibility as a traveller is to create a positive impact on the environment, economy and society as a whole. India is a country with scenic beauty and diverse culture. The environmental degradation and depletion of natural resources have brought the concept of eco-tourism into the picture. These are the top 7 states that are constantly working towards the development of ecotourism in India.
1. Himachal Pradesh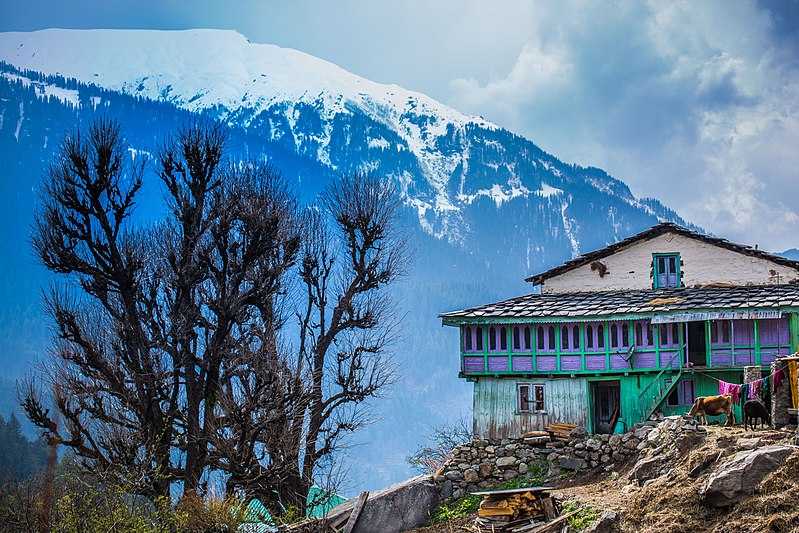 Himachal Pradesh is a treasure chest of natural wonders. The sheer beauty of this region will keep you yearning for more. Enveloped with snow-capped mountains, Himachal Pradesh is popularly called the 'Land of Snow'. The amalgamation of lush greenery and stunning landscape invite tourists to spend some moments of captivating tranquillity.
No wonder, Himachal Pradesh is an enchanting land that draws nature lovers from different parts of the globe. But the state often suffers due to rapid commercialization. There are two well-known organizations that are trying their best to slow down environmental damage and promote eco-tourism in this region. Ecosphere is a community that mainly works in the Spiti Valley and emphasizes volunteer travel and sustainable livelihood. They also promote positivity to the place and its people. Another is the Ecotourism Society that contributes to community-based practices aiding in the conservation of the rich biodiversity in Himachal Pradesh. 
Eco-friendly Attractions:
Himalayan Nature Park, near Shimla
Churdhar Sanctuary, Sirmour
Chail Sanctuary, Solan
Eco-friendly Accommodations:
Khem Bharti Homestay, Tirthan Valley
The Himalayan Village, Kullu
Sanjiv's Aira Home Retreat, Shimla
2. Uttarakhand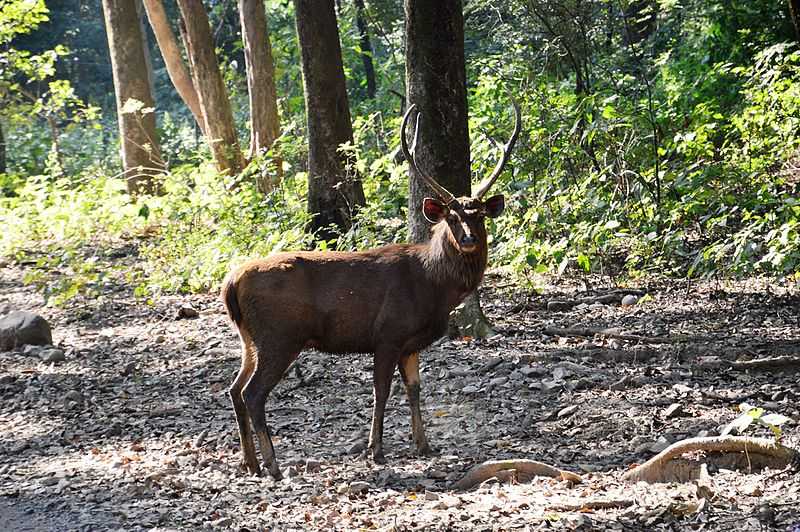 Uttarakhand is popular as a biodiversity hotspot hugged by towering mountains and dramatic terrains, loaded with dense forests and azure water bodies. It is also a treasure trove of religious sites where tourists visit in search of divinity. This powerhouse of nature inspires people to live a fulfilling and happy life.
Uttarakhand is also a victim of irresponsible tourism practices. In order to make travellers aware of the diverse surrounding, the Uttarakhand Tourism Development Board in collaboration with Vikas Nigam and Ecotourism Division of the Forest Department has led to the initiation of several village treks. These three institutions are jointly supporting local homeowners to promote sustainable tourism and providing adequate funds for smooth operation.
Eco-Friendly Attractions:
Corbett National Park, Nainital
Valley of Flowers, Garhwal Region
Nanda Devi National Park, near Nanda Devi Peak
Eco-Friendly Accommodations:
Ecolodges in Jayalgarh and Auli
3. Arunachal Pradesh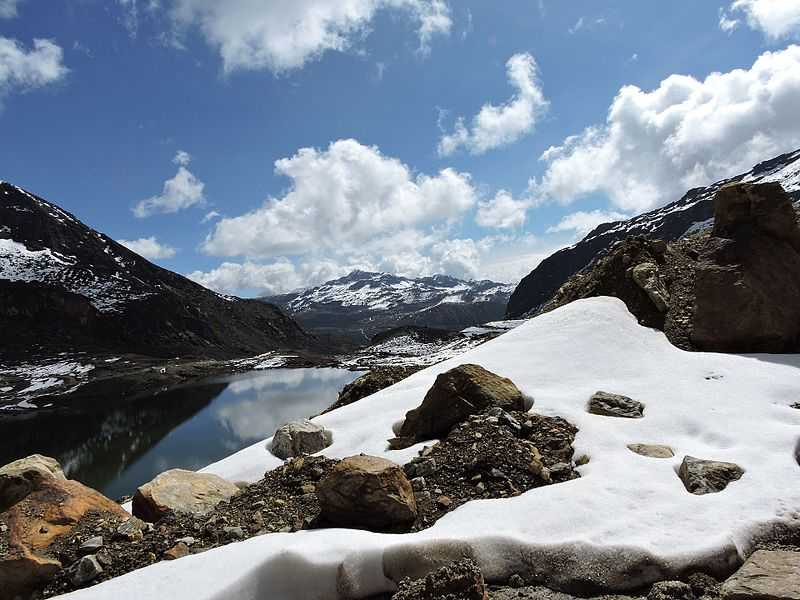 Arunachal Pradesh is a jewel of the North East. It charms tourists with its unrestrained beauty beyond imagination. The wildest state of India often appears as a patch of greenery on the Indian map. Arunachal Pradesh is blessed with 26 remote mountain valleys and culture rich indigenous tribes that tempt intrepid travellers to visit this place.
The growing popularity of this least explored state often has a negative impact on its environment. The good news is that there are some organizations that are working towards the environmental development of Arunachal Pradesh. Ngunu Ziro and Green Pastures by Future Generations are helping in conservation efforts by emphasizing on ecotourism. They are encouraging local stays and safeguarding the ancient tribal culture. These institutions are also trying their best to spread awareness among tourists about their responsibility towards the destination.
Eco-friendly Attractions:
Namdapha National Park, Itanagar
Gorichen Peak, Tawang
Talley Valley Sanctuary, Ziro
Mehao Wildlife Sanctuary, Roing
Eco-friendly Accommodations:
Non-profit Homestays, Thembang
Homestays, Ziro
Toshi Palace, Aalong
4. West Bengal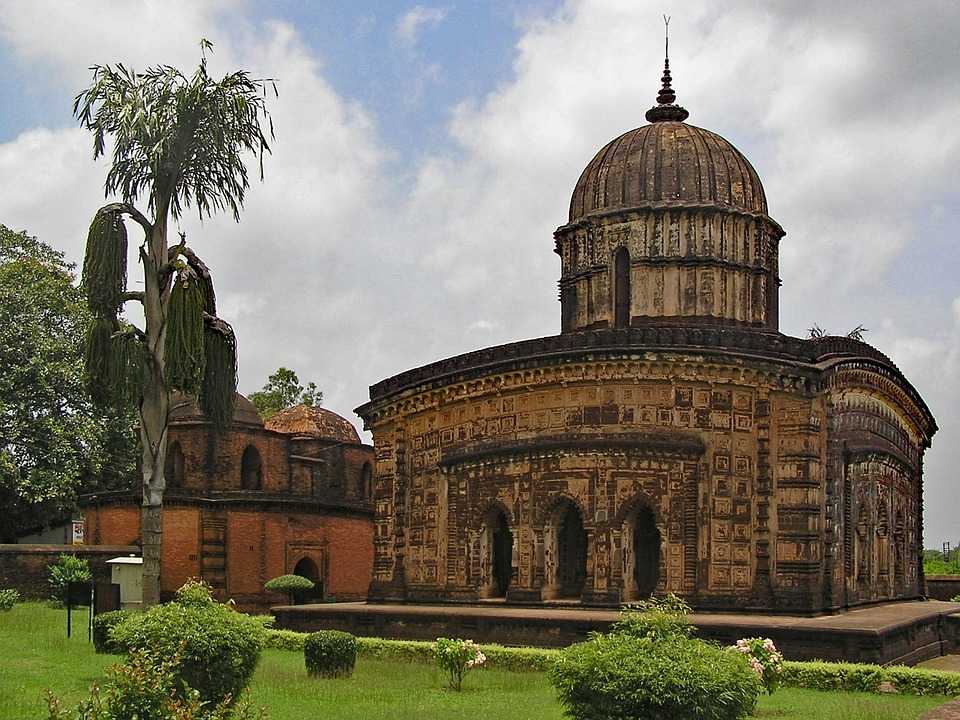 West Bengal is the 'Land of Contrast' with misty mountains, pristine beaches, cultural heritage and religious sites. This state never fails to delights travellers with lush greenery and meandering rivers. The region of rosogollas is rich in history too that captivates the soul. Undoubtedly, West Bengal is always on the bucket list of travellers who are in search of a surreal experience with finger-licking food.
The Bengal Government is on a mission to make tourism more sustainable with responsible travel practices and community conscience.  They are also promoting rural tourism by working closely with the local communities and ensuring equitable benefit sharing. Several cultural festivals are being organized to make tourists familiar with the traditional handicrafts and enhancing livelihoods of local artisans.

Eco-friendly Attractions:
Tea Gardens, Jalpaiguri and Darjeeling
Sunderban Tiger Reserve, Sunderban
Neora National Park, Darjeeling
Jaldapara Wildlife Sanctuary, Alipurduar
Eco-friendly Accommodations:
Seventy-Six Miles Homestay, Siliguri
Blue Homestays, Doars
Rangbhang Homestay, Mirik
5. Assam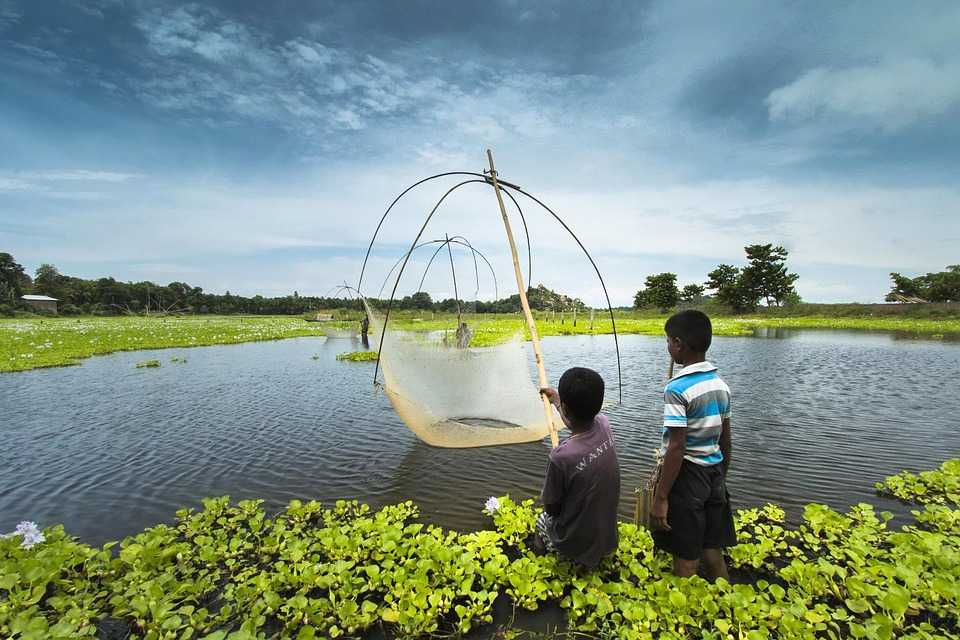 Assam is one of the most inviting states of the North East with unrivalled beauty. It is also the safe haven for the endangered One-Horned Rhinoceros. From popular tourist spots to least explored places, Assam has everything to satisfy the wandering spirits. The unique thing about Assam is the River Brahmaputra which is the largest male river in India.
Due to emerging tourism, Assam is also suffering from environmental degradation. There are two non-profit organizations, Karbi Anglong Council and Root Bridge Foundation which aims at the creation of rural tourism models to promote a few of the cleanest villages of Assam. The Ecotourism Society in collaboration with the Tourism of Assam is organizing workshops to promote responsible tourism with an emphasis on ecotourism practices.
Eco-friendly Attractions:
Kaziranga National Park, near Golaghat
Manas National Park, Barpeta,
Nameri National Park, Sonitpur
Eco-friendly Accommodations:
Rains Inn, Guwahati
Agoratoli Eco Tourism Resort, Kaziranga National Park
Chandubi Jungle Camp, Chandupi Lake
6. Sikkim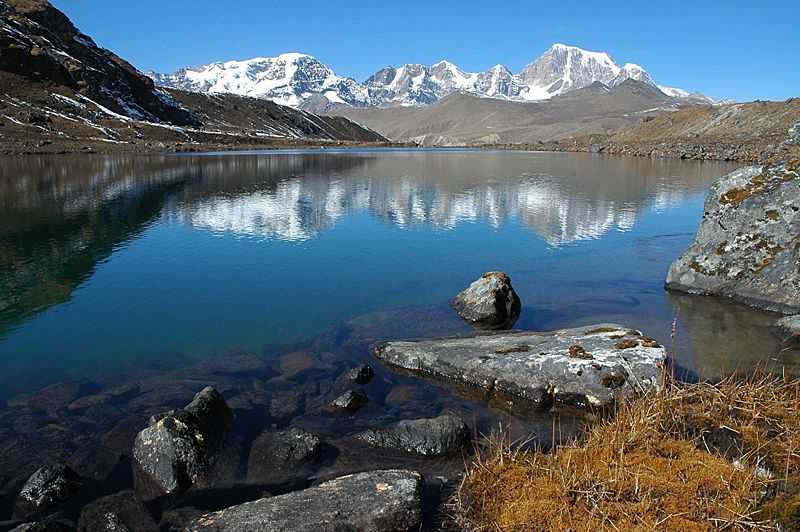 Sikkim, one of the 'Seven Sister States' is an unexplored gem with rich flora and fauna. It is one such destination that offers travellers with breathtaking moments, good food and majestic sight. The smallest state in the country is surrounded by the mystic Himalayas. It is also the home to the mighty Kanchenjunga, the third highest mountain in the whole world.
In order to preserve the earthly possessions of this beautiful state, the Government is taking measures to develop sustainable tourism especially around the forests and surrounding areas. There are Eco-Development Committees that plays an active role in safeguarding these protected areas. They are mostly members of the local village bodies and looks after the wildlife conservation in sanctuaries and national parks.  
Eco-friendly Attractions:
Kanchendzonga National Park, near Chungthang
Kyongnosla Alpine Sanctuary, Dichenling Area
Maenam Wildlife Sanctuary, Namchi
Varsey Rhododendron Sanctuary, near Soreng
Eco-friendly Accommodations:

Teen Taley Eco-Garden Resort, Rumtek
Cherry Village Resort, Pelling
7. Kerala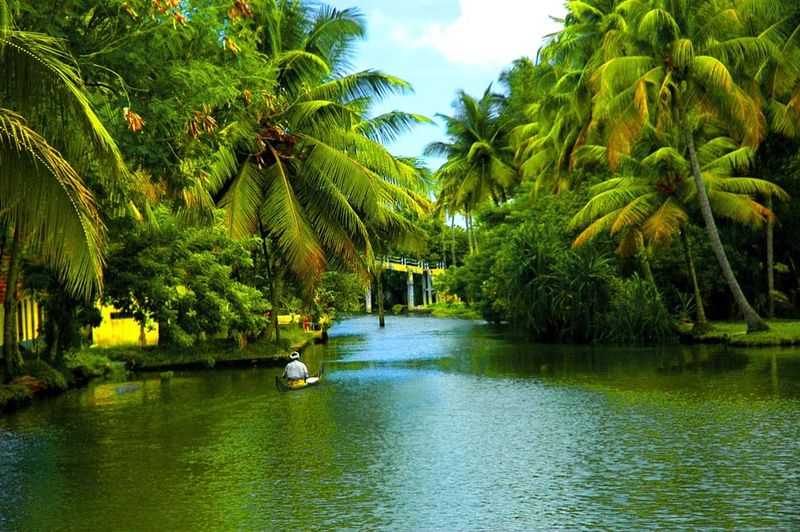 God's Own Country is the first Indian state to execute planned tourism. This enticing coastal strip snuggled in the Western Ghats is a storehouse of serene landscape, sparkling backwaters, and tea plantations. The Ghats have a reputation of being one of the best 18 biodiversity hubs with vibrant wildlife that needs to be safeguarded.
The Thenmala Ecotourism Programme works towards the conservation of wildlife in the Shendurney Wildlife Sanctuary. In addition, Kerala Tourism is also taking efforts in raising awareness about sustainable tourism through community services. The self-help group as a part of Village Ways Partnership are organizing eco-friendly backwaters tour. They are filling the houseboats with the biofuel that prevents environmental pollution.
Eco-friendly Attractions:
Thenmala, near Kollam
Konni Village, near Pathanamthitta
Parambikulam, Chittur Taluk
Rhodo Valley, Kannan Devan Hills
Eco-friendly Accommodations:
Wild Elephant Eco-friendly Resort, Munnar
Ashtamudi Villas, Kollam
If you are passionate about travelling, why not support the idea of being an ecotourist? This way you can also contribute to the cause of the government and non-profit organizations in conserving the natural resources of the country.