A wondrous celebration of art and music, the Wonderfruit festival is one of the most sought after festivals in
Thailand
ever since its inception in 2014. Held usually in December each year, this annual gathering for art and music lovers takes place at the fields of Siam Country Club outside
Pattaya
in Chonburi province, Thailand. Over the last five years, the Wonderfruit festival has promoted the idea of sustainability based on six pillars -
Art & Architecture, Farm to Feasts, Music, Family, Talks & Workshops
and
Wellness
. It aims to unite the global community towards a particular ethos, which is to encourage, innovate, and develop creative solutions for sustainable living. If you happen to visit Thailand during December, then this festival is definitely a must on your bucket list.
Wonderfruit 2019 Dates and Timings
Wonderfruit 2019 will be held for five days from
12th December to 16th December
.
12 December (Thursday): 4 PM till midnight

13 December (Friday): 8 AM till midnight

14 December (Saturday): 8 AM till midnight

15 December (Sunday): 8 AM till midnight

16 December (Monday): Ends at Noon
Wonderfruit 2019 Tickets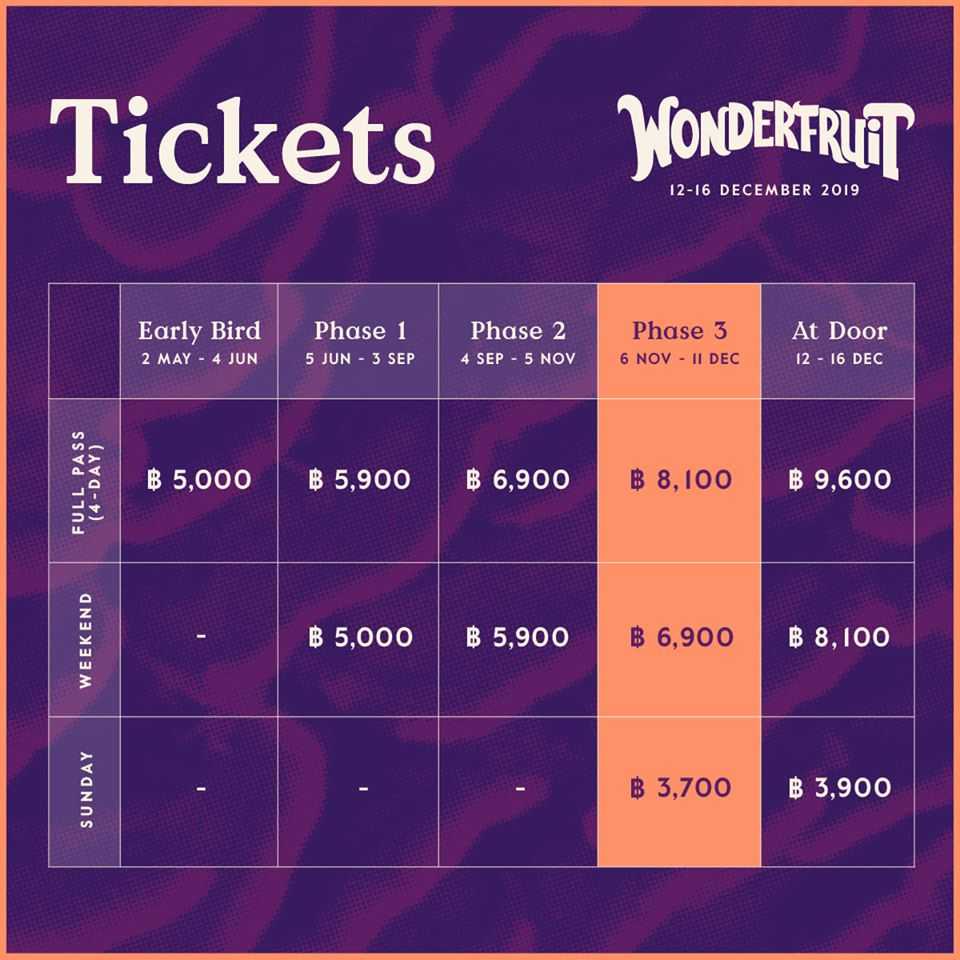 Tickets for the festival are available online both directly on the official website and through the official website itself. They can also be purchased directly at the festival gates itself but will be significantly higher in price, so it is recommended that tickets be bought well in advance from the official website (here) itself.
1. Full Pass

6 November to 11 December - 8100 THB
12 December to 16 December - 9600 THB

* This ticket grants full access to a single person for four nights (Thursday to Sunday)
2. Weekend Pass
6 November to 11 December - 6900 THB
12 December to 16 December - 8100 THB
* This ticket grants access to a single person for 2 nights (Saturday to Sunday)
3. Sunday Pass
6 November to 11 December - 3700 THB
12 December to 16 December - 3900 THB
*This ticket grants access to a single person for 1 night (Sunday)
4. Children Pass
FREE
*All children under the age of 13 are granted free entry. Must be accompanied by an adult at all times.
5. Dog Pass
800 THB
*This ticket grants access to one dog for four days. Must be accompanied by the owner at all times. 
Weather Conditions for Wonderfruit 2019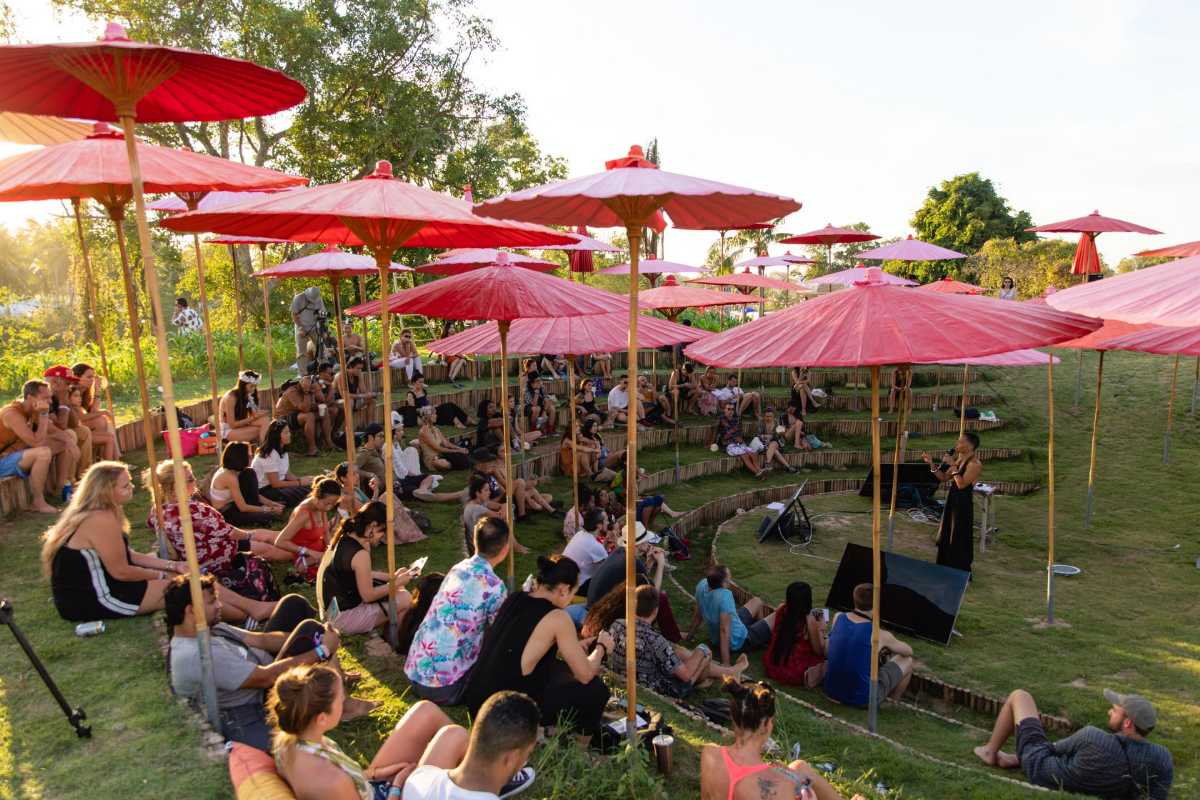 Pleasant and warm weather conditions with lots of sunshine can be expected in Pattaya during December. Light showers might occur, and the temperature can range from an average of 23° to 27° Celsius, especially in the second week of the month. Evenings can get pretty chilly as the temperatures may drop to sub 20° levels.
Things to do at Wonderfruit 2019
1. Live Music at Its Best!!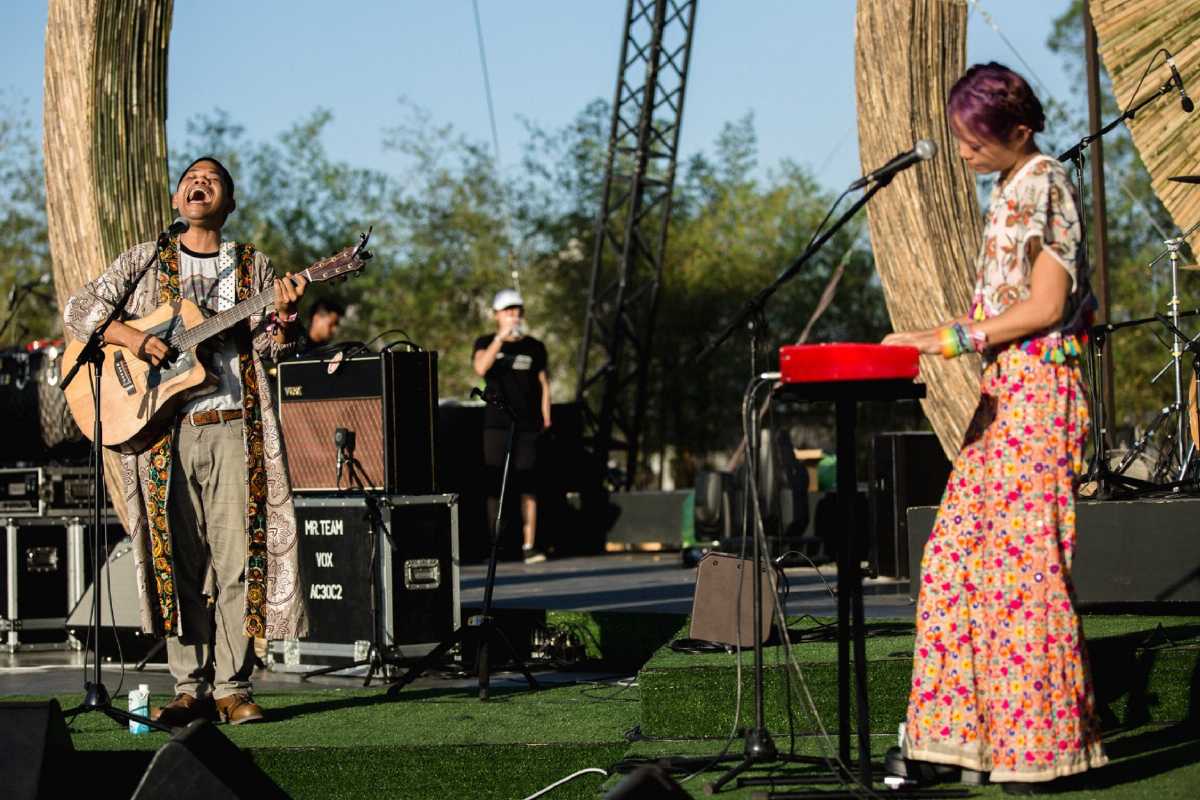 Each year the festival hosts a wonderful lineup of artists and musical groups both local and international. The musical genres comprise a wide range to suit many music enthusiasts. In the past editions, prominent artists and groups such as Goldie, Craig Richards, Richard Hawtin, Songhoy Blues, Wild Beasts have graced the stage. This year in 2019, expect performances from the likes of Dillon Cooper, DJ Garth, Kelsey Lu, Aroop Roy, Movement Medicine and many more.
2. Talks by Prominent Speakers, Professionals and Entrepreneurs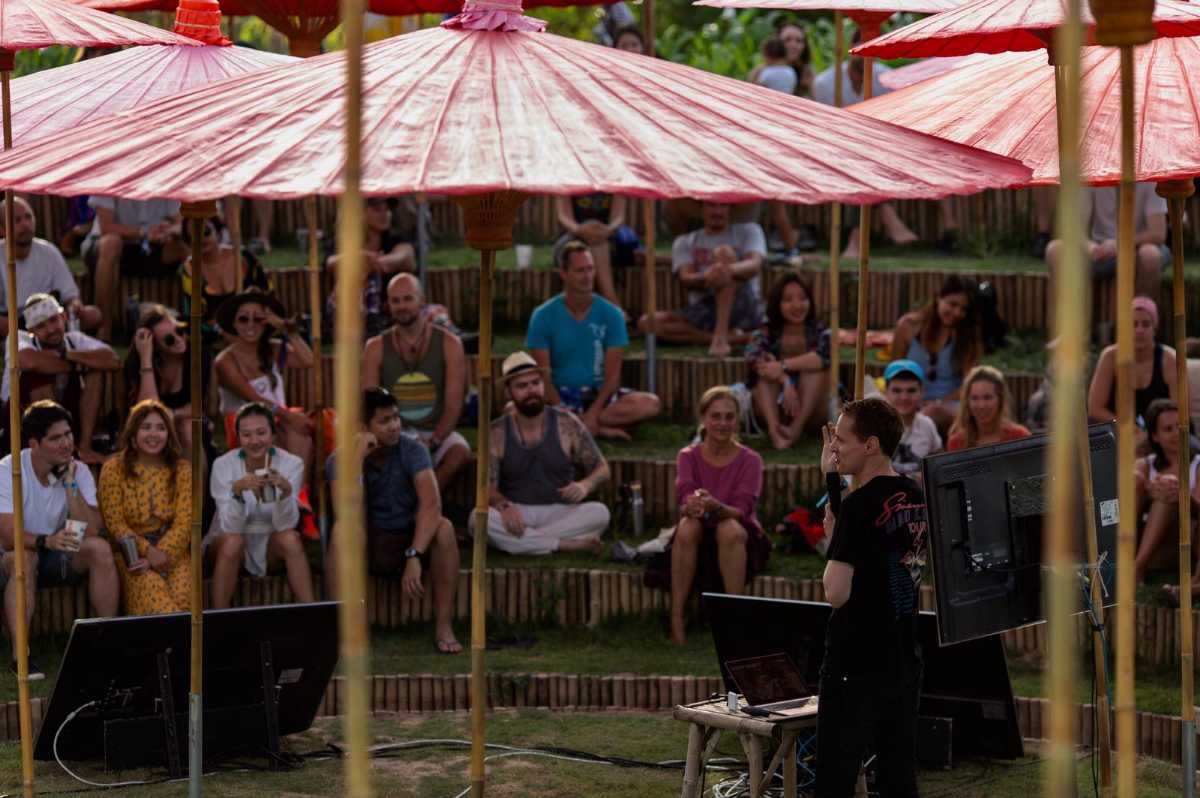 Keeping in line with the promotion of sustainability, inclusion and social responsibility at a global level, many renowned speakers come to the festival to talk about their line of work and personal experiences in life. Topics ranging from technology, art, music, individuality, socialism, the environment etc, are covered by experts and professionals from their respective fields. You can expect to be enthralled by the stories and life's work of the following speakers who have been invited this year - Divyanshu Ganatra (entrepreneur, activist and world's first visually impaired solo paraglider), Maia Mounsher (Male Trafficking Activist), Valentina Tudose (Relationship Coach) and Barney Swan (Climate Explorer).
3. The Grand Solar Stage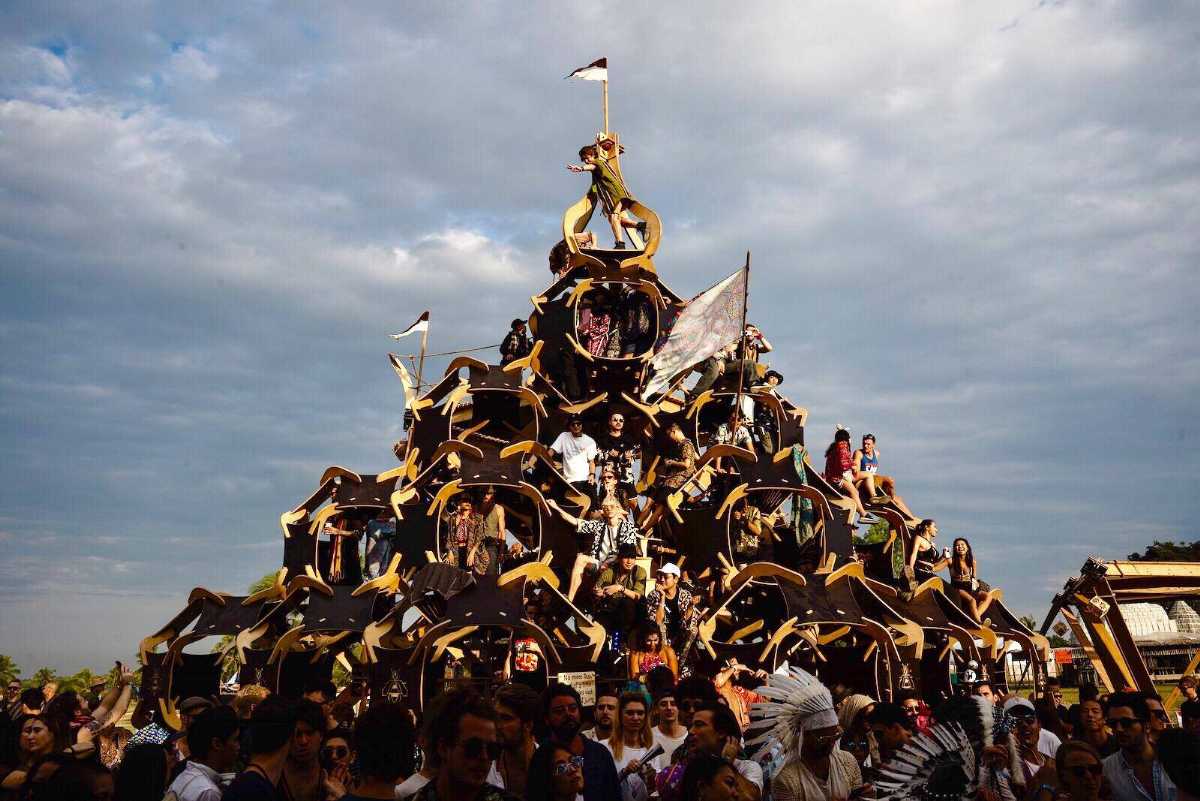 The Solar Stage is a wooden architectural marvel designed by Burning Man artist, Gregg Fleishman. It can be climbed upon and explored by enthusiasts and is meant to be a structure from where one can enjoy the best views of the sunrise and sunset. On all days of the festival, inspiring music is played as people climb onto the structure to enjoy both the sunrise and the sunset.

4. Wonder Garden - Inner Healing and Wellness Activities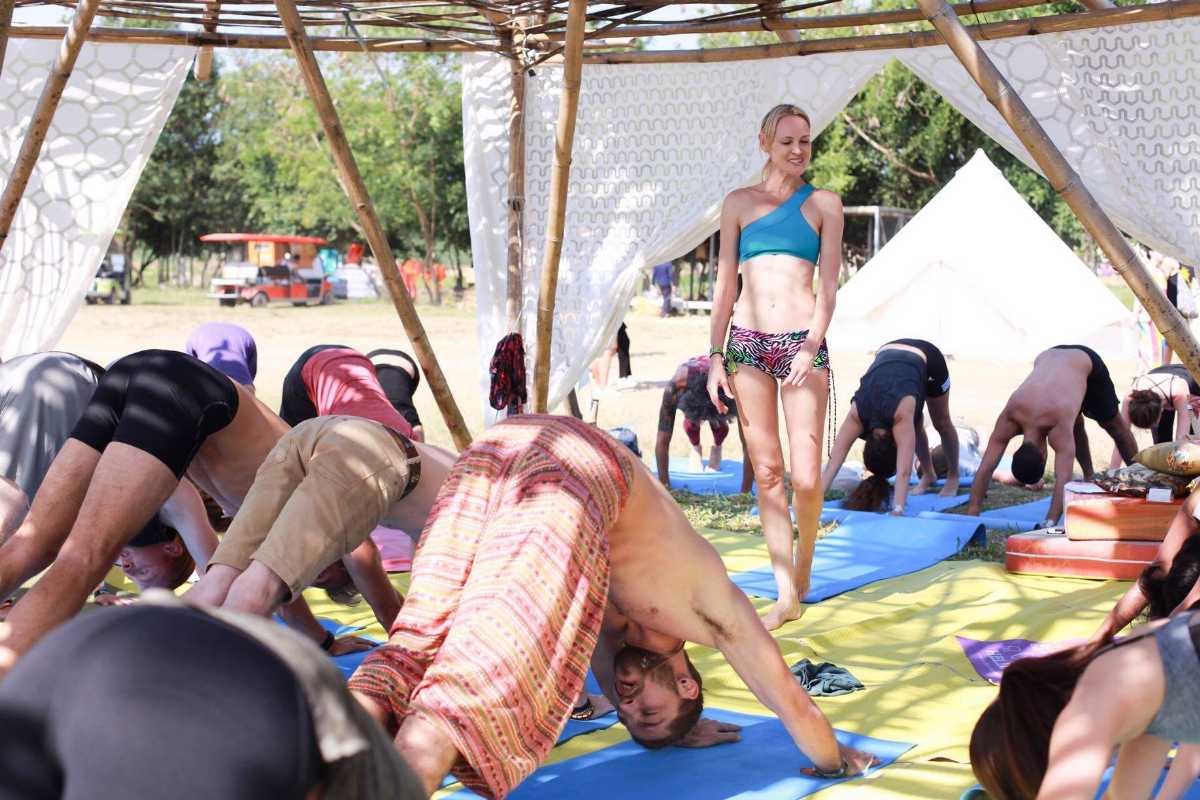 A range of wellness activities lies in wait for visitors who wish to indulge in some self-healing - both for the body and mind. In the previous edition, more than 100 practitioners from Thailand and around the world conducted sessions and workshops. This year look forward to learning and inculcating the principles of mystic meditation, alchemic baths, sensory art and many more in your journey of self-care and discovery.
5. Camp Wonder - For a Wholesome Family Experience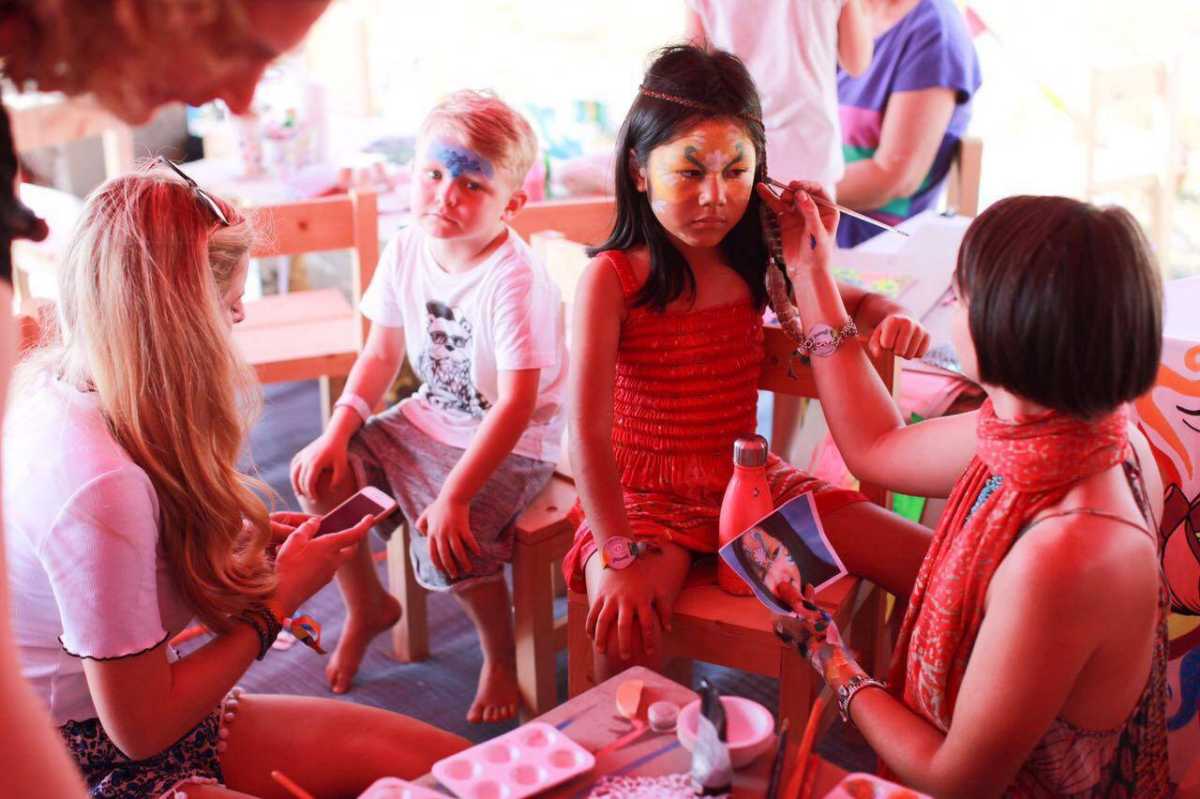 Bringing the kids along? Wonderfruit has got you covered. With fun-filled activities, playgrounds and also performances by some of the youngest acts, your little ones will never fall short of things to do. The various activities and performances are aimed at improving family bonds and helping the little ones grow up more responsibly.
6. Bath House - A Sanctuary of Relaxation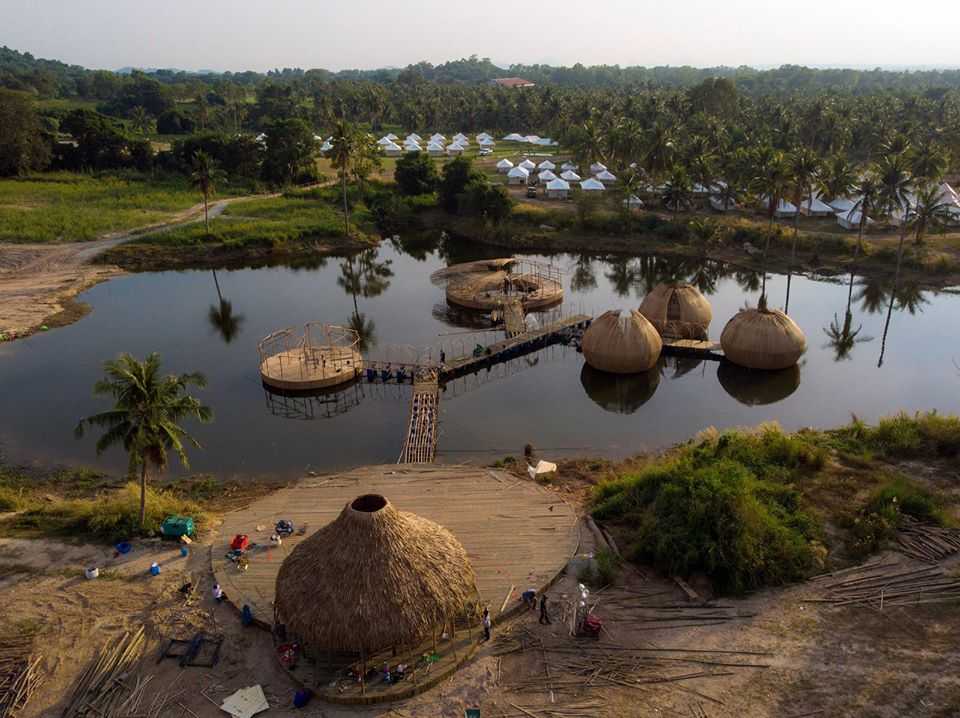 Sometimes you need a quiet place to kick back and relax amidst all the loud music and dancing. The 'Bath House' section consists of bamboo shacks and pods built over the water where patrons can take refreshing dips under the warm sun. It not only functions as a quick rehabilitation centre but also acts as a model for sustainable design and use of materials which is a part of the ethos of Wonderfruit.
7. A Taste of Wonder - Is Your Festive Fashion Game on Point?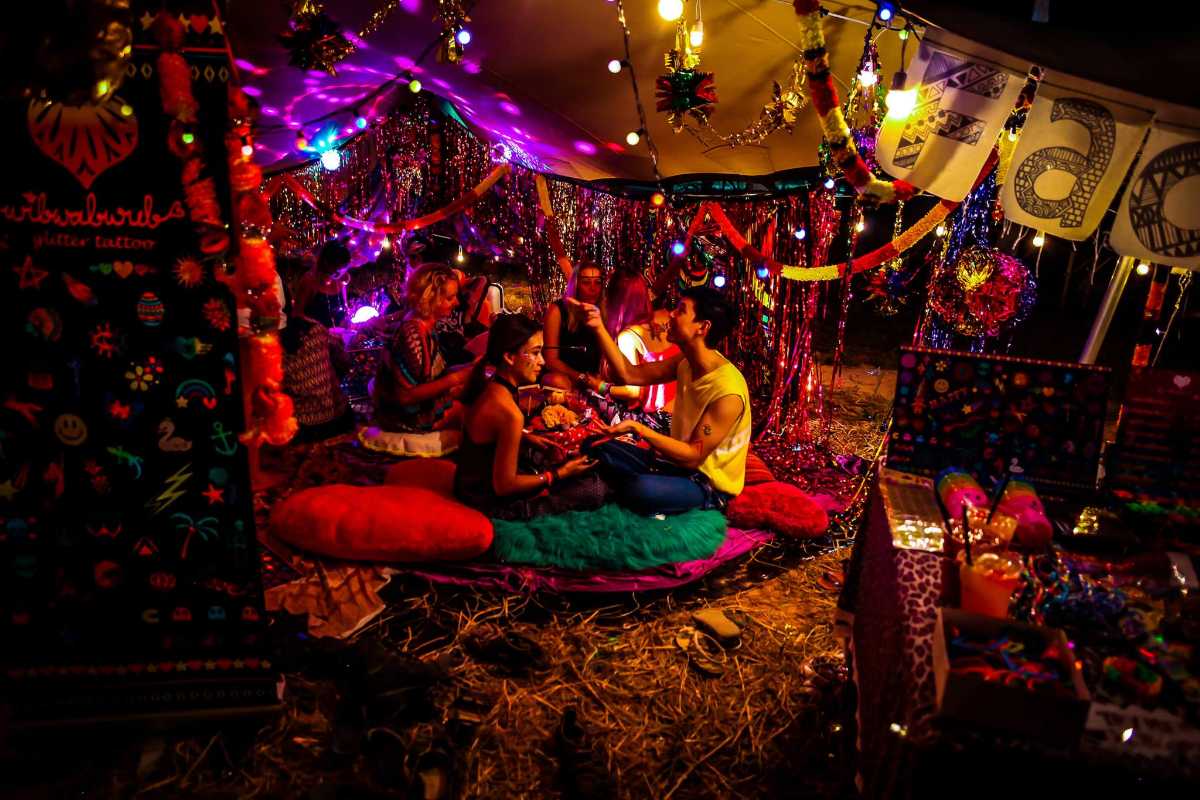 Sustainable fashion has not been able to catch up with the 21st-century audience. Wonderfruit aims to change that by promoting ethical and recyclable fashion. Last year in 2018, the theme was kept as 'Plastics and Waste'. Buy accessories or clothes which promote sustainability or be adventurous and design your own garments - from bringing out a vintage charm in your clothes to keeping in theme with 21st-century trends.
8. Theatre of Feasts - A Culinary Extravangaza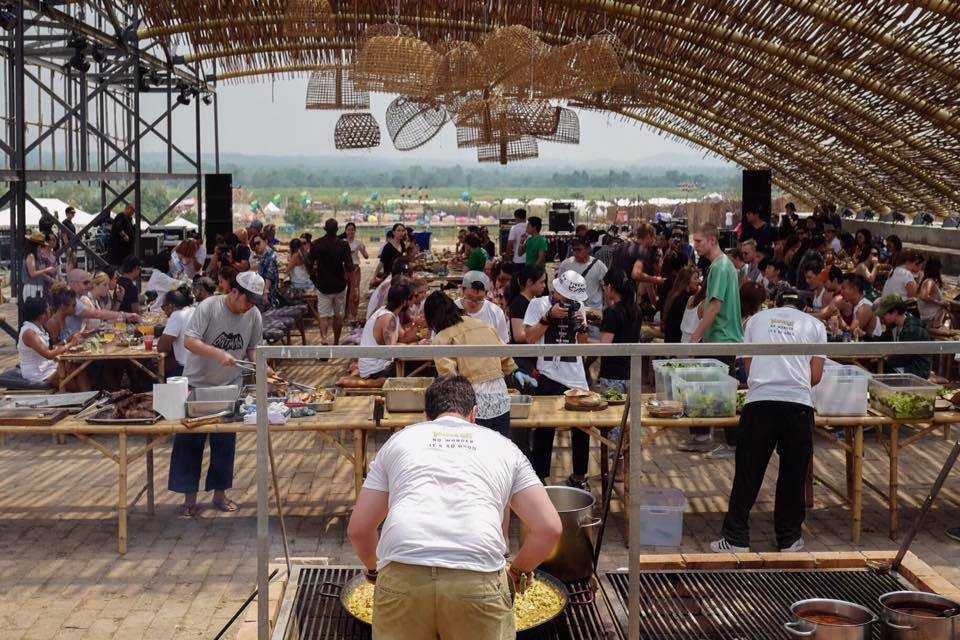 What would a festival be without food for its hungry patrons? At Wonderfruit, visitors can gather at the Theatre of Feasts - a communal dining hall designed to encourage people to sit and enjoy their food together. Over 100 world renowned chefs - both from Thailand and abroad come to showcase their signature dishes and feed 100s of hungry patrons each day.
Guidelines for the Wonderfruit Festival
Do's 
Wonderfruit prohibits the use of single-use plastics. Visitors are advised to bring their own cups and water canisters or buy them at the festival grounds.
Always discard your trash responsibly. Make sure to seperate the types of wastes and dispose them off in their respective containers.
If you are bringing along a pet, make sure they are leashed at all times. Clean up after them on all parts of the festival grounds.
Drink responsibly. Have fun but don't make the festivities uncomfortable for fellow patrons.
There will be security personnel posted across the entire ground. Contact them immediately incase of any emergency or urgent need of assistance.
REDUCE, REUSE and RECYCLE.
Don'ts
Removal of your wristband is strictly prohibited until the end of the festival.
Bring in drugs or other prohibited items inside the festival grounds.
Camping in unauthorised locations is strictly prohibited. There are many official on-site and off-site accommodations options available.
Weapons, fuel and other dangerous items are strictly prohibited.
Use of drones within the festival grounds is prohibited.
Tips for the Wonderfruit Festival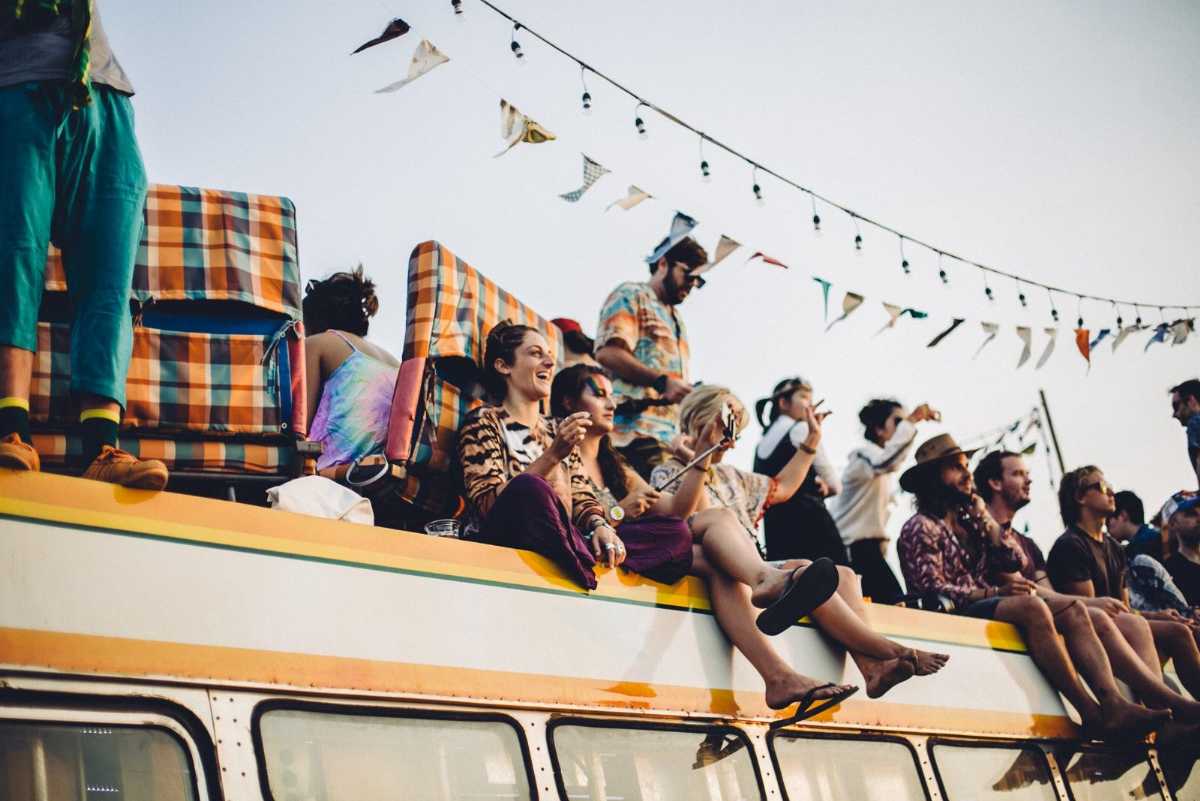 Download the Wonderfruit App - Stay up to date with all the events and activities of the festival on your Android and iOS smart devices by downloading the offical app.
Print Your Tickets - Carry your printed tickets and IDs to be permitted into the festival grounds.
RFID - Your wristbands can be topped up with currency to be able to use to make purchases within the festival grounds. There will be top up stations within the grounds which accept both card and cash.
Carry Cash Always - It is always a good idea to carry cash on person before entering the grounds to avoid the long queues at the ATMs.
Stay Hydrated - Be sure to drink lots of water. Taking care of your health is as important as having fun.
Pack Some Warm Clothes - The nights can get pretty chilly, so be sure to pack in a few warm clothes. 
So, have you been to this one of a kind festival yet? If you happen to attend Wonderfruit 2019, let us know what your experience was down in the comment section below.