Vacations and staycations in Mumbai are going to be more tantalizing than ever as the capital of Maharashtra will soon give off Buckingham Palace vibes with a ceremony that is on the same line with the iconic 'Changing of the Guard' ceremony of Buckingham Palace.
What Exactly is the 'Changing of the Guard' Ceremony?
'Changing of the Guard' ceremony at Buckingham Palace, London is a sight worth watching at least once in one's lifetime. It is the ceremonious event in which the Queen's guard hands over the responsibility of safeguarding Buckingham Palace and the Palace of St. James to his successor. 
This ceremony has continued to thrill British as well as international tourists over the years. Its greatness can be affirmed by the fact that it is 'one of the sights to be seen' bucket list in London.
Mumbai to Adopt a Buckingham Palace Look!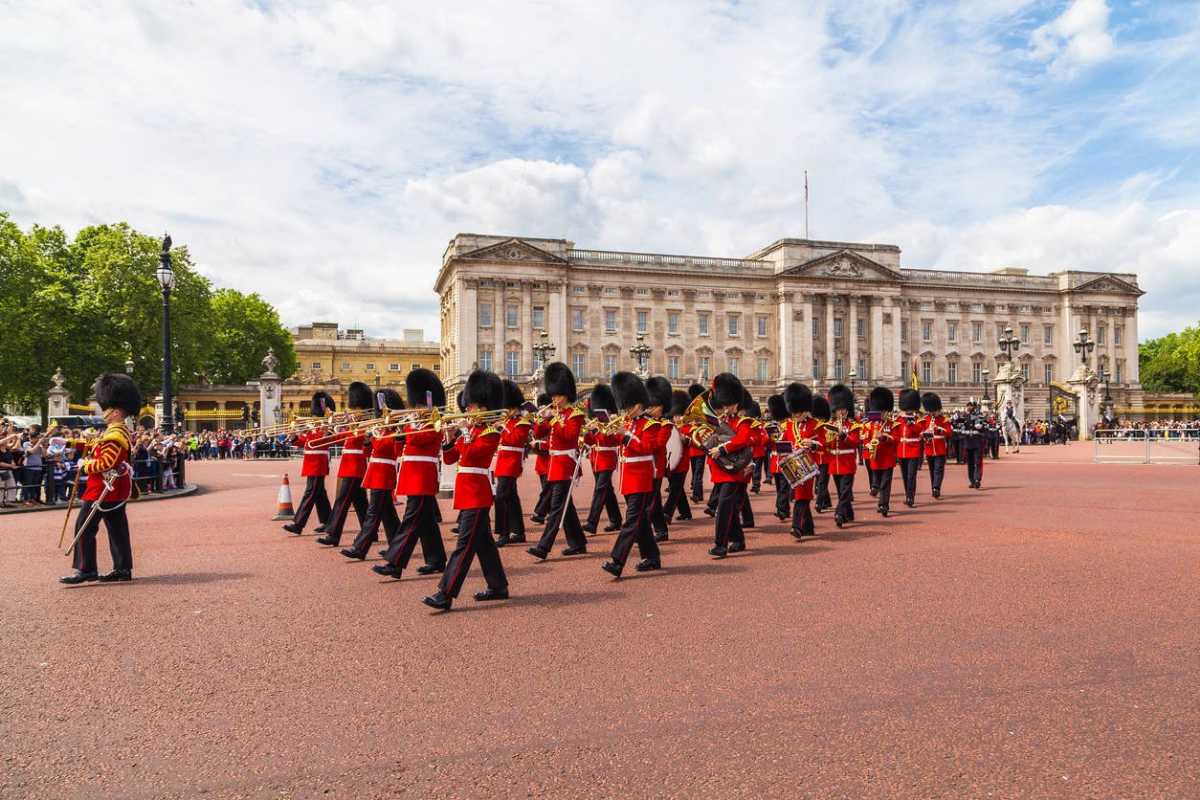 If you have been planning a trip to London to witness the 'Changing of the Guard' ceremony you need not do so as a ceremonial drill similar to the world-famous Buckingham Palace drill will soon be ready for tourists as well as Mumbai dwellers. The enchanting spectacle will be presented to the people at the Maharashtra police headquarters in Colaba from the
1st of May 2020
and will be performed every Sunday from then onwards.
Such well-received information was made known to the public by Aaditya Thackeray, Minister of Tourism, Maharashtra. The proposal was made to promote tourism in the state and it had been finalized after Home Minister Anil Deshmukh and Aaditya Thackeray paid a visit to the Directorate General of Police. So, the Maharashtra government has decided to make travels in Mumbai 'one of a kind'. 
A Piece of Good News for History Buffs!
The frosting on the cake is that tourists and the likes will soon be given permission to go into one of the heritage sites of the country i.e., The headquarters of the Brihanmumbai Municipal Corporation. As this structure dates back to the colonial past, history buffs can also enjoy and live in the past for a few minutes inside. What more can one ask for?
The Same Ceremonial Drill in Delhi and Punjab
If you are already boarding a plane for Delhi or Punjab and wishes to catch a glimpse of the ceremony, you need not cry over spilt milk for rejecting Mumbai as your travel destination because the good news is that you can still enjoy the ceremonial sight if you go to the Rashtrapati Bhavan in Delhi or Attari- Wagah Border in Punjab.
So, what are your thoughts on these brilliant tidings? Let us know in the comments section below.