Ganesh Chaturti is a famous Hindu festival that celebrates the birth of the beloved elephant-headed deity, Lord Ganesha. It is also known as Vinayaka Chaturthi, Vinayaka Chavithi or Ganeshotsav. It will be celebrated on 2nd September in the year 2019. Lord Ganesha is worshipped for his ability to bring good fortune and prosperity.
Ganesh Chaturthi 2020 Dates: When is Ganesh Chaturthi?
The festival of Ganesh Chaturthi is usually celebrated towards the end of August or the beginning of September, depending on the lunar calendar.
In 2020, it will be celebrated on 21 August,
a Friday. Ganesh Chaturthi is celebrated for eleven days with the most significant celebrations happening on the final day.
Pandals, Chants & Crowded Streets - Ganesh Chaturthi Celebrations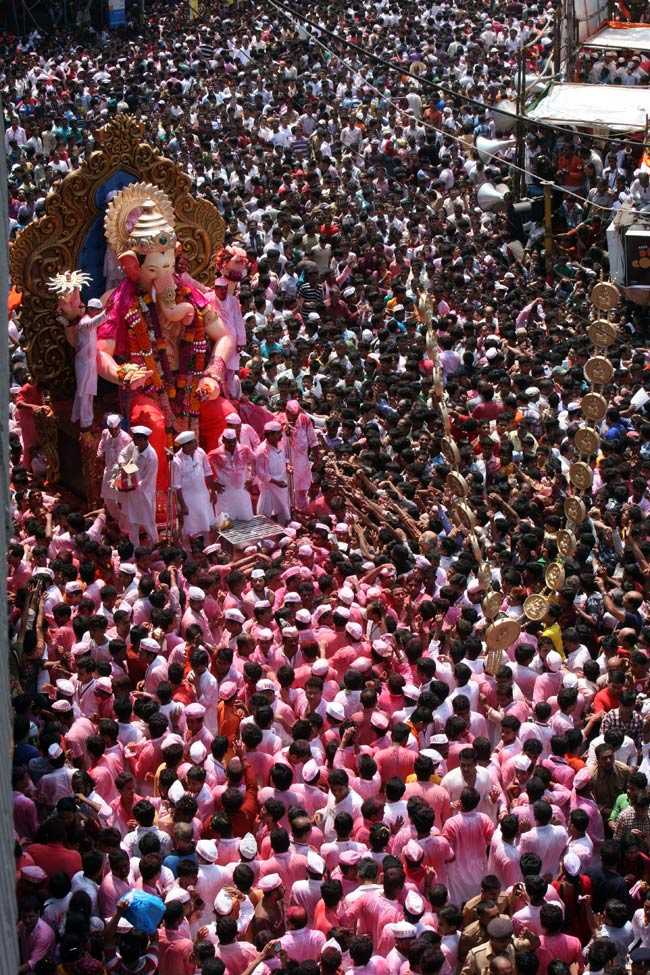 Ganesh Chaturthi is one of the most widely celebrated festivals in the
India
n subcontinent.
Beautifully sculpted and painted Ganesha idols are installed publicly on elaborate stages and also privately in homes.
Local communities even compete with each other to put up spectacular Ganesha statues and impressive displays.
The stages are referred to as 'pandals'. Devotees dress up in the best of clothes and even make rangolis outside their homes.
The devotees shower the Ganesha idols with coconuts, flowers and prasad and sing prayers in his praise.
'Ganapati Bappa Morya, Purchya Varshi Laukariya' is a famous phrase that is chanted by everyone. It translates to 'O Father Ganesha, comes again early next year'.
Expect exuberant devotees, crowded streets and lots of music and enthusiasm. Ganesh Chaturthi is also an occasion for families to get together and visit relatives and neighbours. Ganesh Chaturthi is an 11-day extravaganza that has become an integral part of the cultural fabric of the country.
Ganesh Chaturthi Pooja - Main Rituals & Traditions during the Festival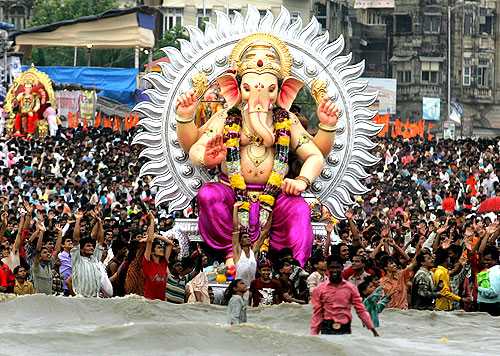 Four main rituals take place during Ganesh Chaturthi:
Pranapratishhtha is the process that infuses the deity into an idol.
The next ritual is Shhodashopachara. It involves 16 forms of paying tribute to Lord Ganesha on the auspicious occasion of Ganesh Chaturthi.
The third ritual is Uttar Puja, which is the Puja that takes place after the idol is infused.
The final ritual is the Ganesh Visarjan, the immersion of the idol in a water body.
Immersion of Ganesha idols - Ganesh Chaturthi Visarjan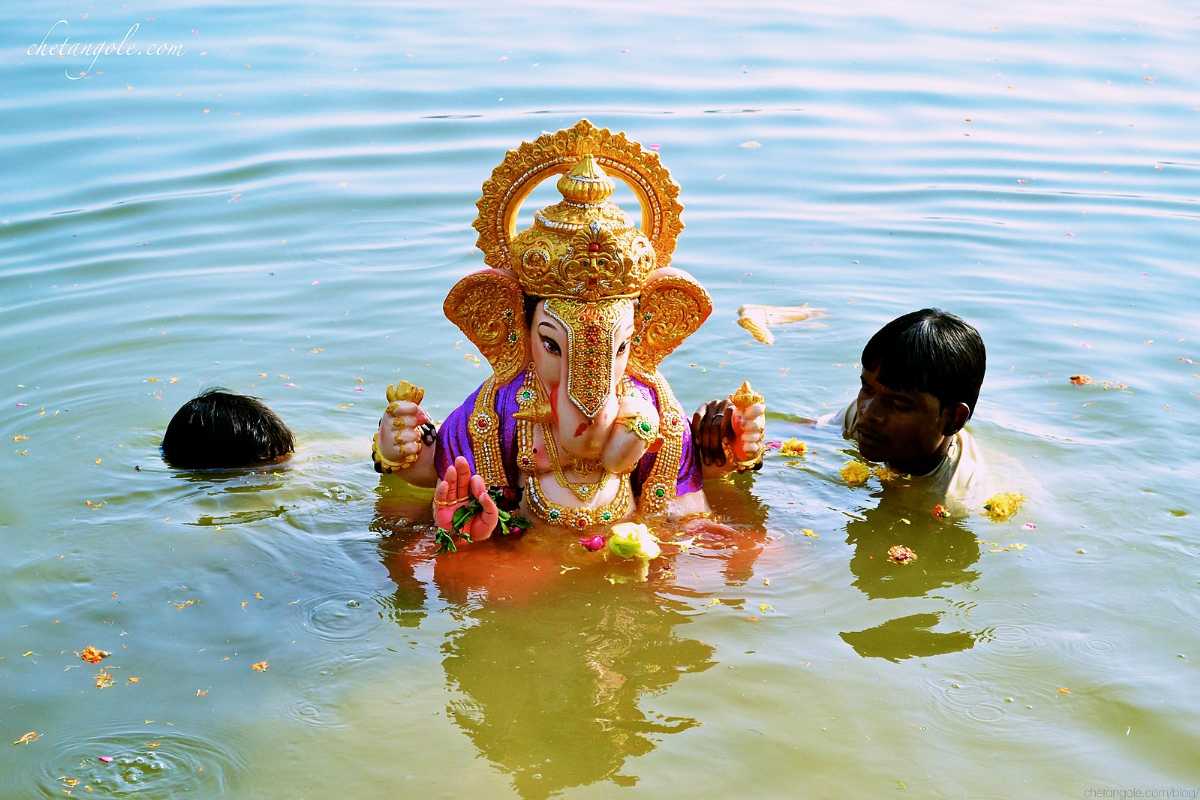 The Visarjan or immersion of the idols usually takes place 11 days after the first day of the festival.
Hindus worship their gods in the form of idols and statues as it provides them with a physical form to pray to. However, they believe that the universe is subject to change constantly, and that form eventually results in formlessness, with no effect on the energy. Therefore, the statues and idols are immersed in oceans and other water bodies as a reminder of this belief.
The immersion of Ganesha idols can be performed on the first, third, seventh and tenth days of the festival. The immersion ceremony in itself is a very grand and joyous affair. Devotees carry the idols as a part of splendid processions, accompanied by loud music and dancing to the beats of the dhol. They even throw colours at each other and perform a final aarti or puja before immersing the idol.
Iconic Temples to Visit during Ganesh Chaturthi
Ganesh Chaturthi is widely celebrated in the Indian state of
Maharashtra
.
Mumbai
is regarded as one of the best places to experience this spectacular festival. Find below a list of iconic temples that have gained enormous popularity for their celebration of Ganesh Chaturthi.
Ashtavinayaka Temple, Pune
Siddhi Vinayak Temple, Mumbai
Kanipakam Vinayaka Temple, Chittoor
Karpaka Vinayakar Temple, Thiruppatthur
Chintaman Ganesh Temple, Ujjain
Famous Delicacies - Ganesh Chaturthi Sweets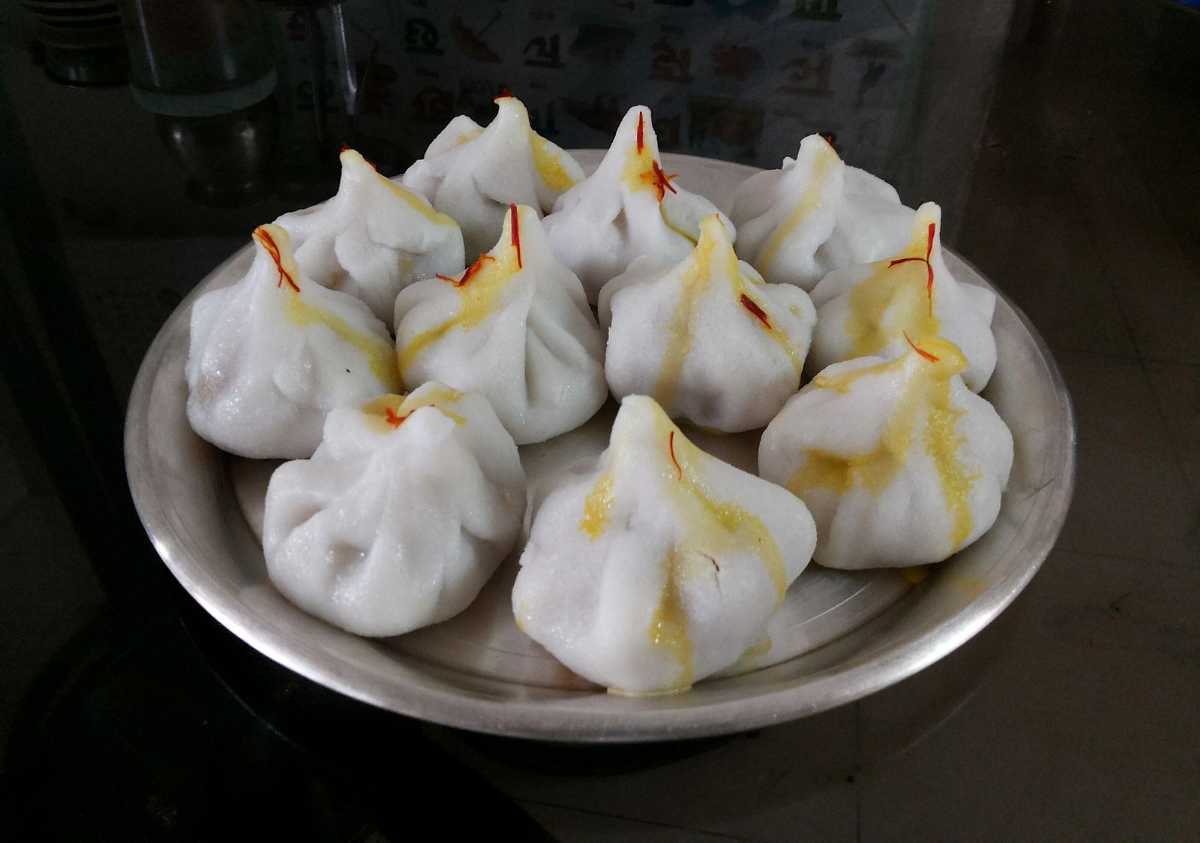 Over 11 days of Ganesh Chaturthi, devotees offer a variety of prasad or bhog daily to please Lord Ganesha. Some of the popular dishes prepared are Modak, Puranpoli, Srikhand, Patholi, Rajgira Laddoo, Gur Nariyal Wadi, Sabudana Kheer, Thalipeeth and Samosa. Sweet shops are usually lined up with counters offering these delicious varieties of dishes. Modak is the main dish that is prepared for the eve of Ganesh Chaturthi. It is a dumpling that is made from flour. The stuffing includes a fresh mix of coconut, jaggery and dry fruits.
Origin of Ganesh Chaturthi - History and Significance

About Lord Ganesha - God of Beginnings
Lord Ganesha is the younger son of Goddess Parvati and Lord Shiva. He is known by 108 different names and is worshipped as the lord of wisdom, arts and sciences. He is also regarded as the God of beginnings and the remover of obstacles. It is for this reason that he is honoured at the start of many rituals and ceremonies. He is dearly referred to as Vinayaka or Ganapati.
Ganesh Chaturthi had originated in the city of Pune, more than 125 years ago. The aim of the festival was to bring together people from all castes and classes and to unite them against the British rule. These celebrations then spread to the other states of
Goa
,
Karnataka
,
Andhra Pradesh
,
Tamil Nadu
and
Telangana
. However, there are two popular mythological versions of how Ganesh Chaturthi came to be celebrated.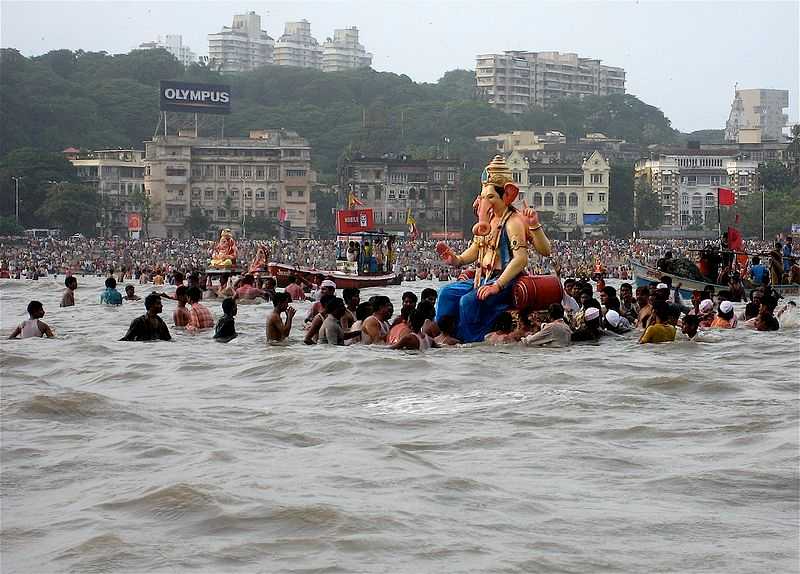 Mythology
Goddess Parvati had created Lord Ganesha out of clay and dirt. She made him guard her place while she rested inside. Lord Shiva, who was returning after several days, did not recognise this child who was guarding his wife's quarters. Shiva demanded that he be given entry to meet with Goddess Parvati. However, Lord Ganesha refused. A strong battle ensued between the two and Shiva eventually beheaded Ganesha.
Parvati became infuriated when she saw the headless boy. Lord Shiva realised his mistake and promised Parvati that Ganesha would live. He then asked the devas to look for any soul that had its head facing North. They came back with an elephant head which was then fitted on the headless child, thus resulting in Ganesha. This event is celebrated as Ganesh Chaturthi.
Birth of Mahabharata
Some communities also celebrate this festival to mark the birth of Mahabharata. It is believed that Lord Ganesha wrote the Mahabharata while the sage Veda Vyas recited it to him. Ganesha had demanded that the sage recite the entire Mahabharata without taking any pauses. In the process of penning it all down, Lord Ganesha's writing instrument broke. As he did not have time to fetch a new one, he broke a part of his ivory and used it to finish writing.
It is believed that the entire writing process took ten whole days and the duo sat through it without any food or water. On the eleventh day, after the epic was completely written, clay was applied over Lord Ganesha's body, and he was asked to bathe in the river. These ten days are celebrated during Ganesh Chaturthi, and on the eleventh day, Ganesha clay idols are immersed into any water body.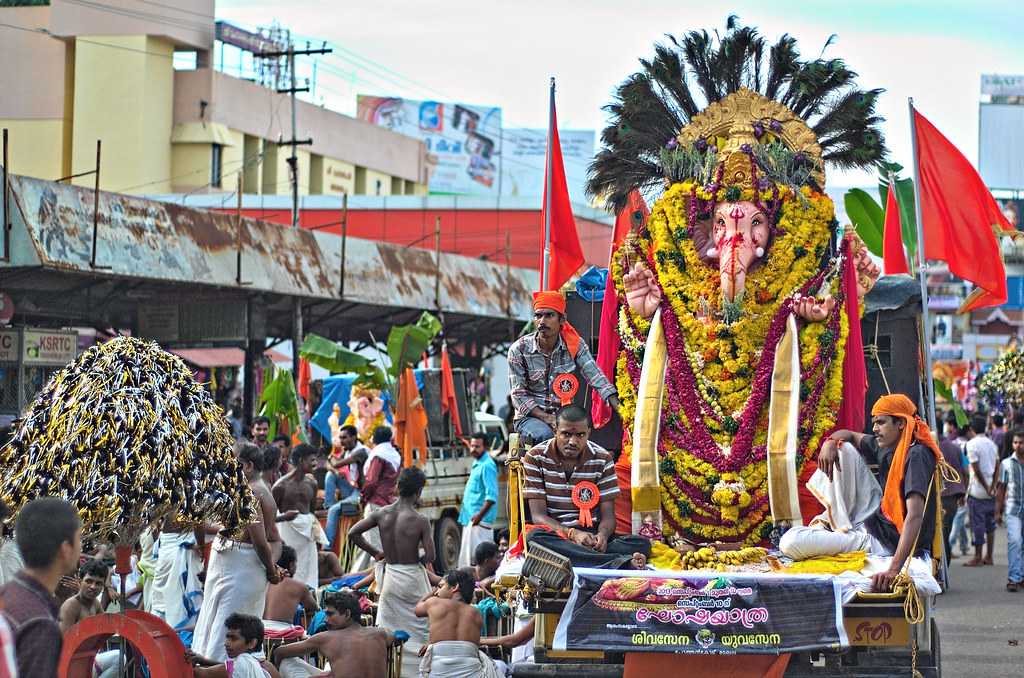 The occasion of Lord Ganesha's birthday is celebrated majestically all over India. Huge, beautifully sculpted idols of the Lord are placed in elaborate pandals and worshipped over a duration of 11 days. The celebrations are often accompanied by boisterous devotees and lots of music and dance.