Raksha Bandhan is a Hindu festival celebrated in
India
, and by most Indians all around the world. It is one of the most prominent festivals of India; one that revolves around the bond of a brother and sister. The word 'Raksha' means 'To protect' and Bandhan refers to a 'Bond.' This bond of protection is symbolised by a band or thread called as a 'Rakhi.' It's about tying the Rakhi, exchanging blessings, gifts, smiles, pranks, laughter and most importantly, love. 
Raksha Bandhan 2020 Date
Raksha Bandhan will be celebrated on
3rd August 2020 (Monday)
, on a full moon day or Purnima of the Hindu month of Shravana.
Where Is Raksha Bandhan Celebrated?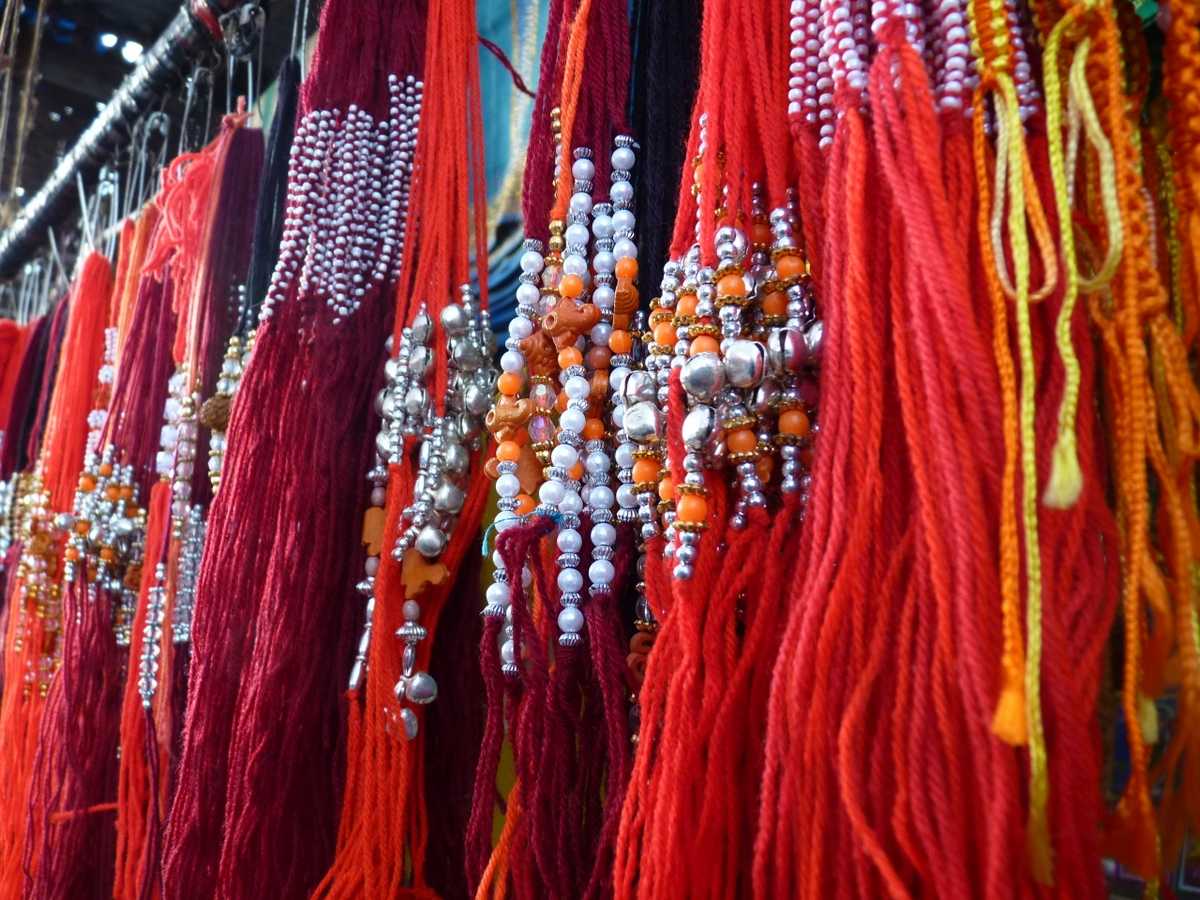 Although the core ritual of celebration remains the same; there are many regions that celebrate Purnima along with Raksha Bandhan. 
Maharashtra celebrates Narali Purnima, where coconut is offered by the devotees. It signifies the beginning of the fishing season. 
Madhya Pradesh and Bihar celebrate Kajari Purnima, marking the commencement of the agricultural season. 
West Bengal celebrates Jhulan Purnima, which is for Lord Krishna and Radha. 
Uttarakhand has Jandhyam Purnima, one that encourages Janeyu ceremonies among Brahmins. 
Odisha celebrates Gamha Purnima that is primarily about worshipping cows and buffalos. 
There is Pavitropana (worshipping Lord Shiva) in parts of Gujarat, Upakarma (pertaining to a Holy thread) in Tamil Nadu, Kerala and Andhra Pradesh.
Raksha Bandhan in Rajasthan is unique. It is called as 'Lumba Rakhi.' Traditionally, it is a Rakhi tied to the sister-in-law, or the brother's wife also known as Bhabhi. It shows acceptance, respect and admiration for her, as she is the 'Ardhangini,' and thus equivalent to the status of her husband.  
Origin/Historical Significance of Raksha Bandhan
There are quite a lot of stories tracing back to the origin of Raksha Bandhan as a festival. 
1. Lord Krishna and Draupadi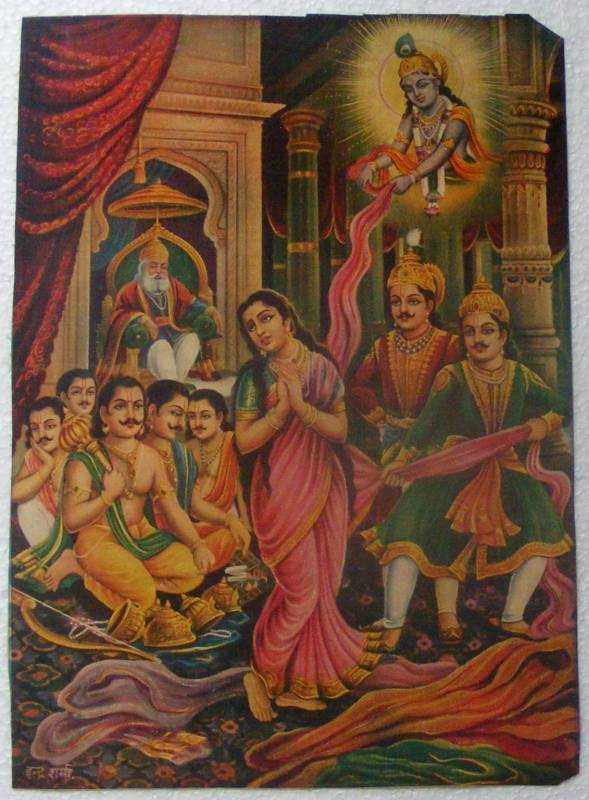 The most popular story around the origin of Rakhi is the one from Mahabharata. Lord Krishna had once injured his finger; so much so, that it started bleeding. On seeing this, Draupadi tore off a piece of her saree, wrapped it around his finger and bandaged the wound. Touched by her gesture, Lord Krishna promised to protect her & blessed her by uttering the word 'Akshyam' which means 'unending.' Later, when Draupadi was in distress during her 'Cheerharan;' it was Lord Krishna who helped her by extending the saree and protecting her from the humiliation.
2. Emperor Humayun and Rani Karnavati
Another historic story relating to Rakhi is one of Queen Karnavati and Mughal Emperor Humayun. Rani Karnavati was in charge of Mewar. During a war situation, she sent a Rakhi to Emperor Humayun and also wrote to him seeking support. Respecting the honour of a Rakhi, Humayun and his forces decided to extend support and protect Mewar. 
3. Yam Yamuna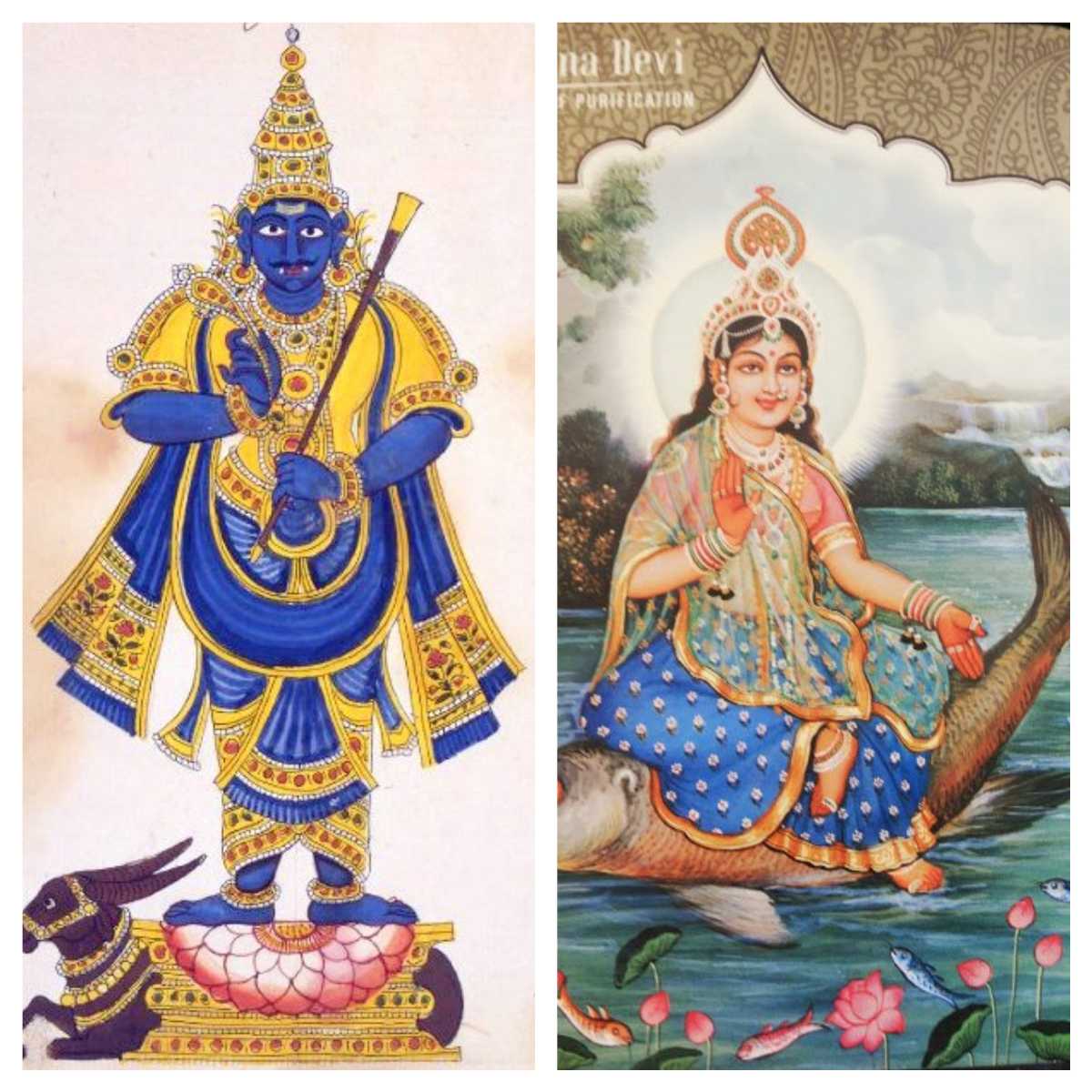 Stemming from Indian mythology, yet another story is of the Lord of death, Yama and his sister Yamuna. Yamuna was upset as Yama wouldn't visit her for years. When Yama finally visited her (upon being reminded by Ganga), elated Yamuna prepared a feast for him, and also tied a Rakhi on his wrist. When Yama asked her to express her desire, she just wanted him to keep visiting her. Yama felt happy and blessed her with immortality. This is the story behind the river Yamuna that still flows endlessly today.  
4. Goddess Lakshmi and King Bali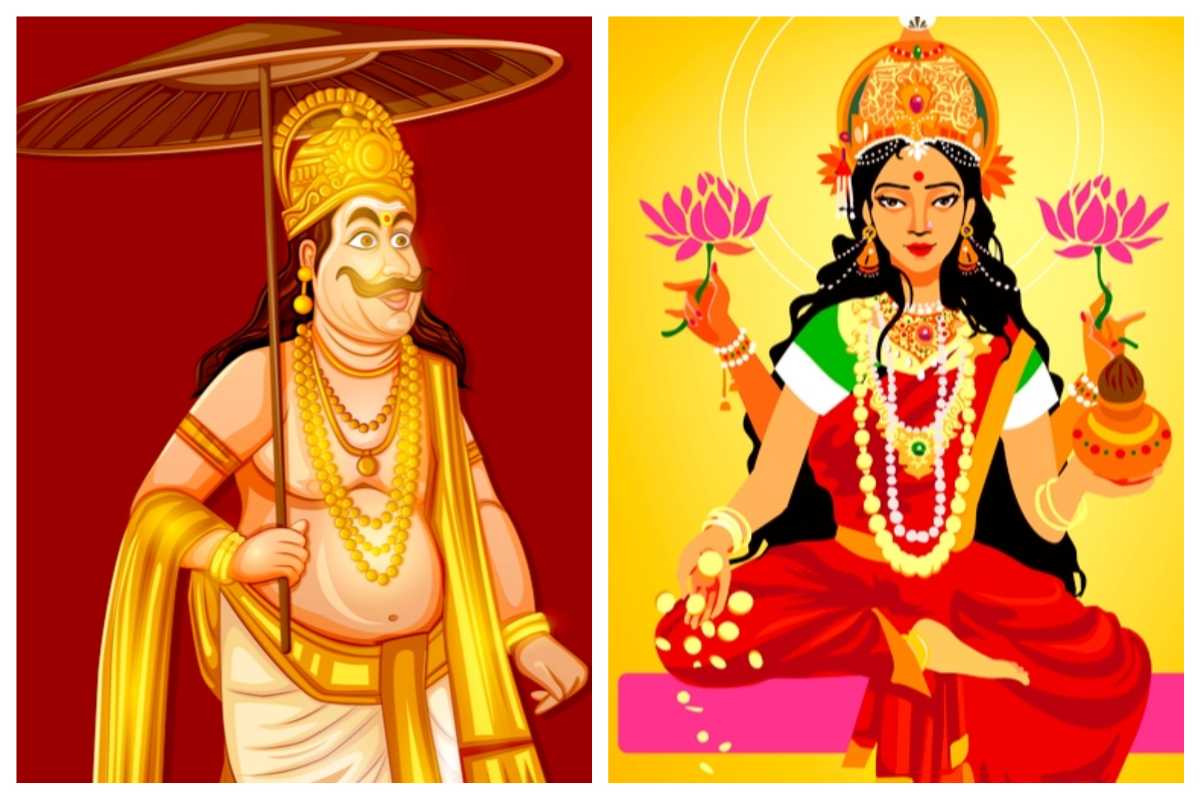 One of the many mythological stories revolving around Rakhi is one of King Bali and Goddess Lakshmi. Lord Bali was a staunch devotee of Lord Vishnu. When he prayed to Lord Vishnu for protecting him, Lord disguised himself as a gatekeeper and stayed at his palace. Goddess Lakshmi (hiding her true identity), visited the palace as a woman seeking a place to stay. She was welcomed by King Bali as a sister, and the palace prospered like never before. On the day of Shravana Purnima, she tied a cotton thread on his brother's wrist. When asked for a desire, she pointed towards the disguised Lord Vishnu and this is how both of them revealed their true identities; and returned to Vaikuntha. 
5. The 1905 Bengal Partition
This incident took place back in 1905, during the Partition of Bengal. When Lord Curzon had demanded a partition between Hindus and Muslims residing in the state of Bengal. It was Rabindranath Tagore, who urged the masses to unite against the divide & rule policy, irrespective of their religion. He organized a 'Rakhi Mahotsav' for thousands of Hindus and Muslims as a mark of brotherhood and unity. As a result of which, the partition was called off.
There are many other stories such as the one of Indra Dev and Sachi, Lord Ganesha & Goddess Santoshi etc.that pertain to Raksha Bandhan and its historic significance.
How Is Raksha Bandhan Celebrated?
Rituals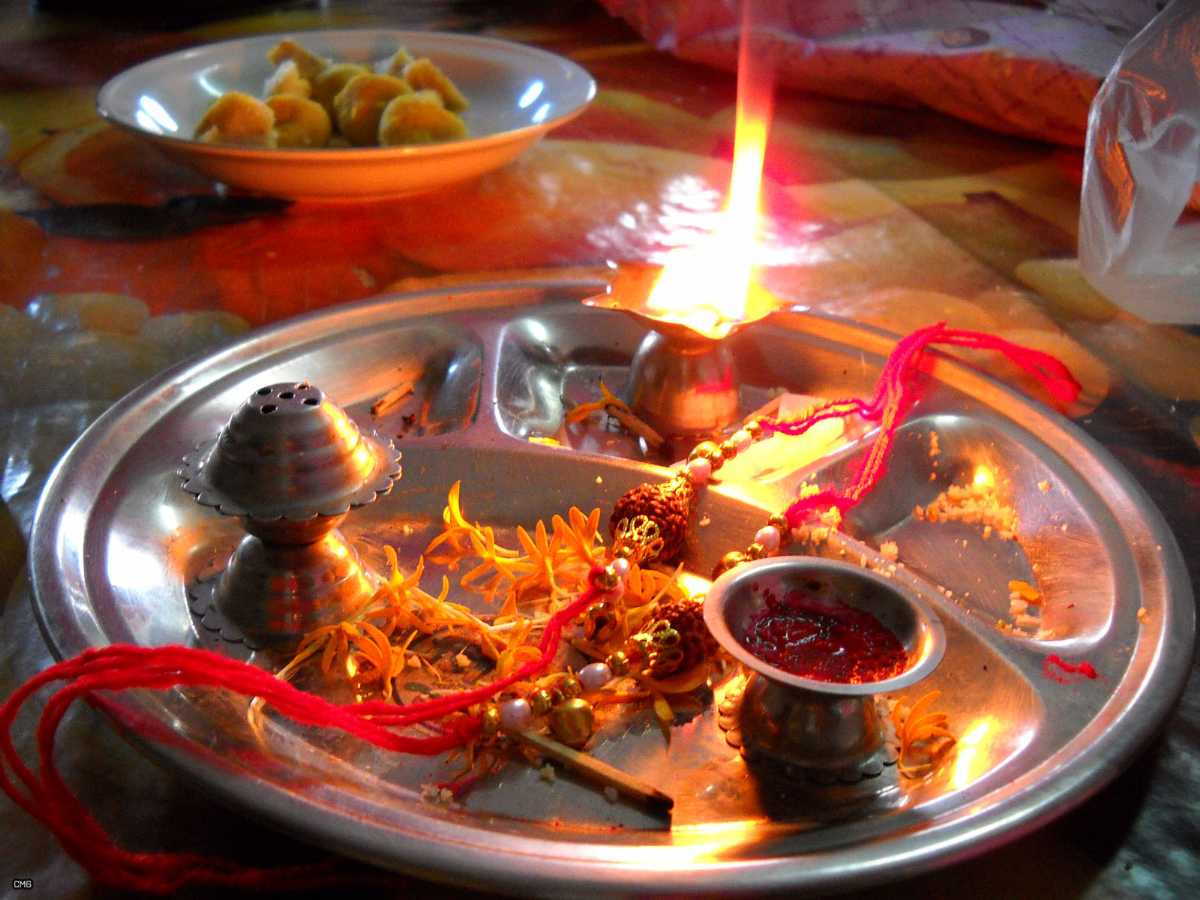 Raksha Bandhan has everything to do with Pooja, Prashad, Rakhi, sweets, gifts, games and more. Traditionally, the Pooja involves a proper Aarti Ki Thali with a diya, a bit of vermilion, turmeric, a few grains of rice, some prasad, coconut, a mithai and of course, the Rakhi. Women worship their brothers, pray for their health and prosperity, tie the Rakhi on their wrist and there's an exchange of sweets. Based on recent trends, ornamental Rakhis are tied to the sisters-in-law as well; in a similar manner. Some people also tie a Rakhi to an idol of Lord Krishna, seeking protection and support in times of need. 
Gifts
The brothers offer cash, chocolates or gifts to their sisters. Nowadays, even sisters shower their adoration by giving presents to their brothers. These gifts are above and beyond a formality; as they're like souvenirs of the beautiful bond that siblings share. 
Food and Sweets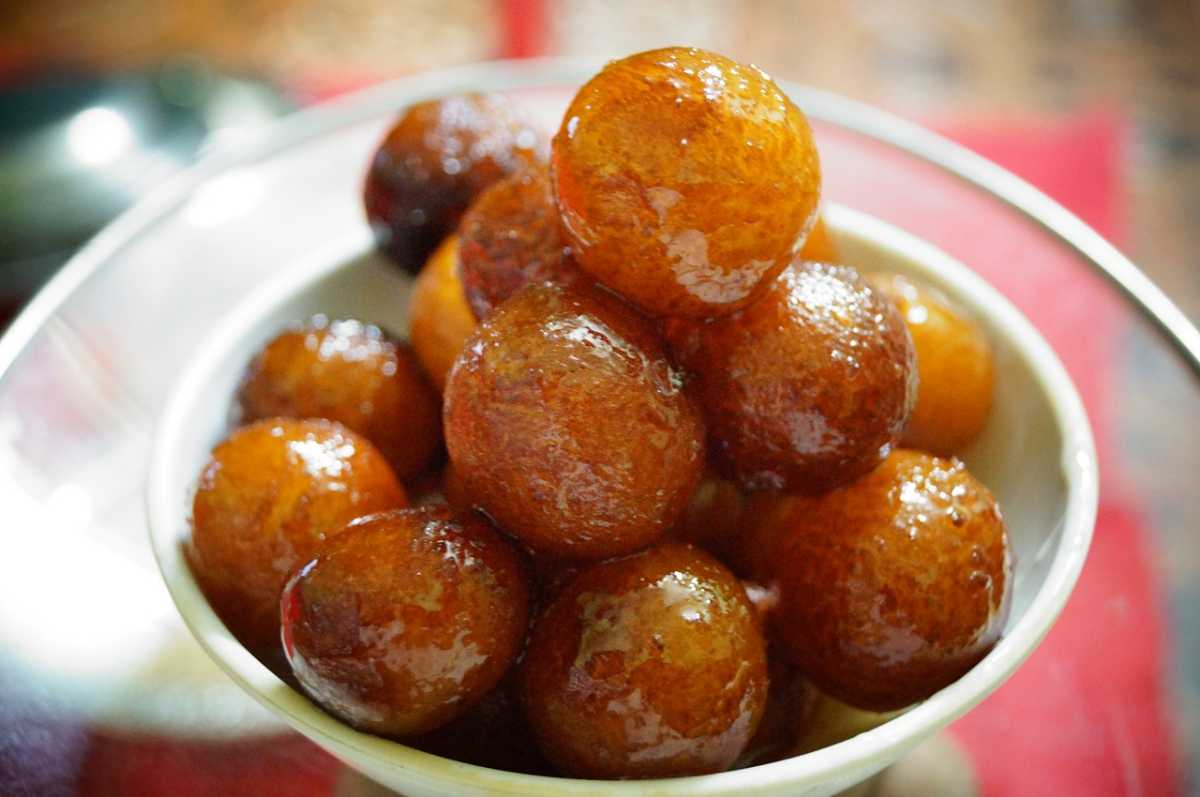 Although there isn't a specific menu for Raksha Bandhan's feast; Indian festivals can never be complete without elaborate, Desi dishes and sweets. The food preparations are usually in accordance with the taste of the daughter of the house.
All in all, along with a festival, it's a fun-filled day that involves a warm get together of the whole family. The elders and the children of the house get to play fun games, exchange gifts, click pictures and spend quality time with each other.