Do you recall waiting for aeons in toll tax queues which partly ruined your long highway drives or road trips? Well, there's a solution to it now. Instead of waiting, a FASTag will help you breeze through the tolls without interrupting your long drives. Just owning the tag will cut down on your waiting time.
With just a show, this tag will help you zip through the tolls with an automatic electronic payment. With effect from December 15th, 2019. The Transport Ministry recently extended the deadline which was set for the 1st of December, 2019.
Wondering how will this work? Read all about it here.
All You Need To Know About FASTag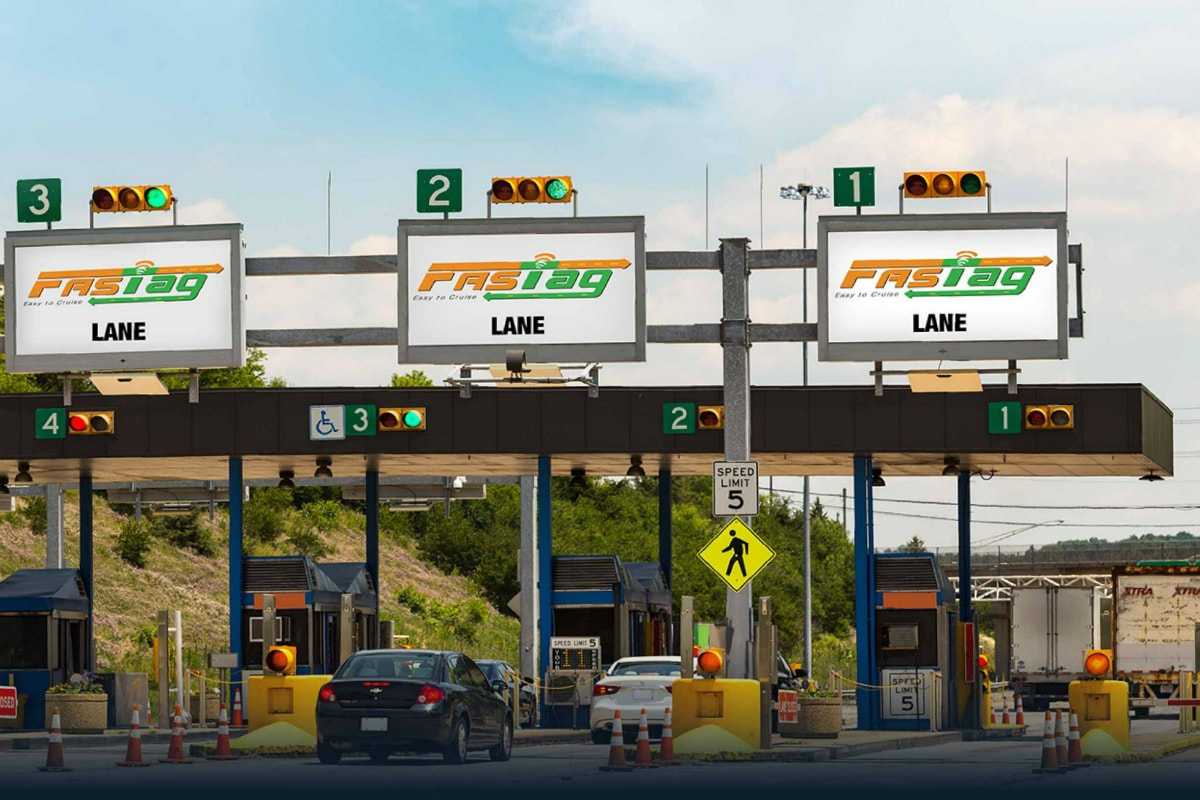 Essential for paying tolls on the National Highways, these stickers are to be stuck on your windshield. And while crossing the booth, an electronic payment will be processed.
It is an electronic toll collection system, operated by the National Highways Authority of India (NHAI), allowing you to make toll payments directly from your linked account through RFID (Radio Frequency Identification Technology). The new plan supports the government plan to go 100 per cent electronic with toll collection.
Not having a FASTag and entering through the FASTag lane incurs
twice the toll cost
, so it's pretty essential to get one.
Getting a FASTag
Issued by payments bank, small finance banks, and co-operative banks, around 23 banks are giving out FASTag. However, the bank-neutral policy comes into play as you can't recharge it with another bank but the same bank you purchased it from.
Purchasing a FASTag from NHAI makes it more comfortable as it is bank-neutral.
One can also buy a FASTag from toll plazas, RTOs, petrol pumps, and even from online platforms, such as Amazon and Paytm.
Cost and Other Details
You will be charged around INR 200.
Along with this, you will also have to incur the cost of a refundable deposit, depending on the kind of vehicle you own. You can redeem the amount on terminating your FASTag account.
Recharge can be done through Credit/Debit Card and net banking.
The minimum recharge is set at INR 100.
The maximum amount is fixed at INR 100000.
A web portal has been set up for FASTag to keep track of your accounts.
This is a pretty progressive move which was much required in our country. Other countries have an already established electronic toll system, so for us; it was better late than never!
Do you think this is an excellent initiative? Let us know in the comments below