Bakrid or Eid - Al - Adha, which is the 'Festival of Sacrifice', holds a very special place in the heart of the entire Muslim community worldwide and is celebrated with great zeal and excitement. Eid - Al- Adha honours the willingness of Prophet Ibrahim to sacrifice his son Ismail to prove his devotion and obedience to the almighty.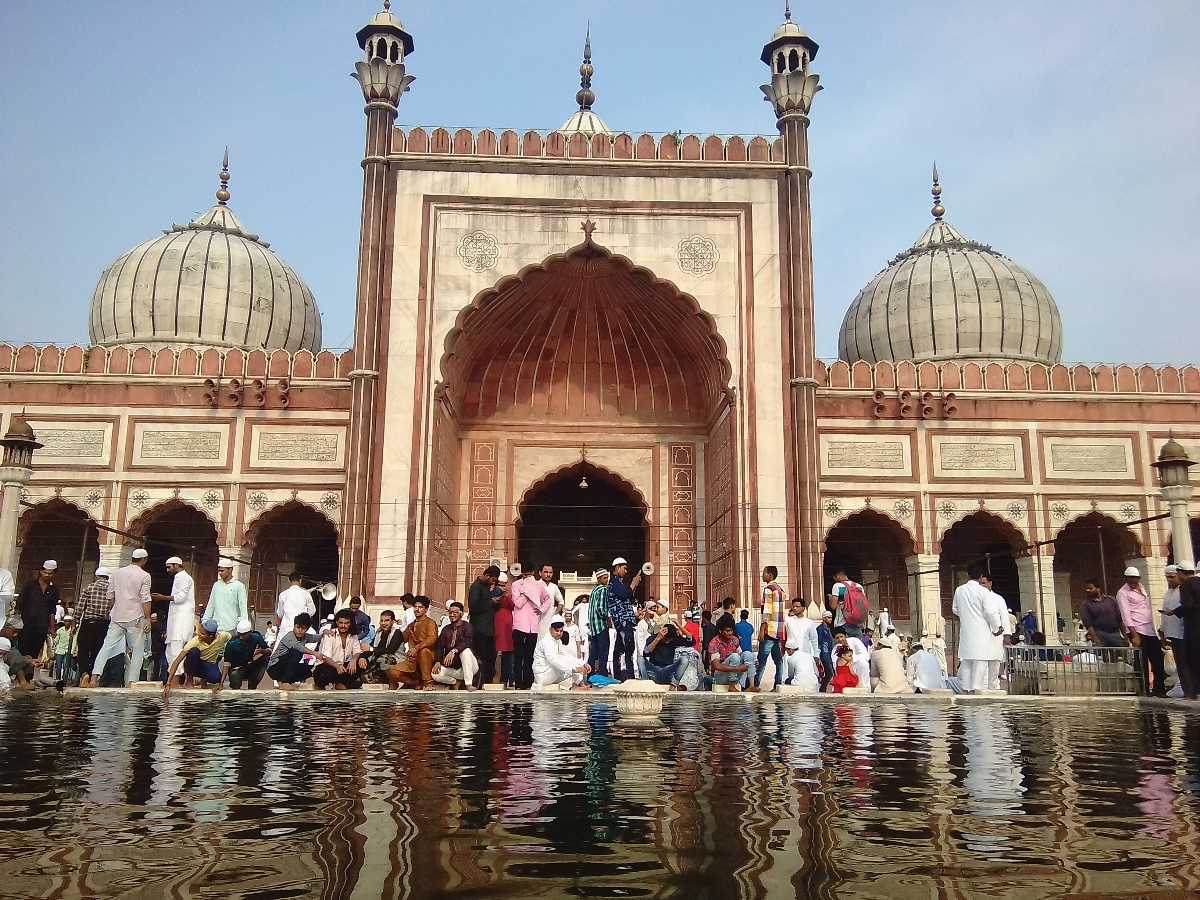 Muslims all across the world celebrate Bakrid by sacrificing a male goat, as a symbol of Ibrahim's sacrifice. They feast on the meat and then distribute it to the needy. Devotees wear new clothes, offer Eid-Al-Adha prayers at the mosque and greet each other and exchange Bakrid wishes. All throughout the year, people wait for Bakrid to arrive so that they can gorge on delicious food as well as spend a day serving the poor.

Bakrid 2020 (Dates may vary)
Thursday, 30th July 2020
Friday,31st July 2020
Bakrid- Al -Adha is a public holiday in many countries like Malaysia, Indonesia, Turkey, United Arab Emirates and Jordan but it is not a holiday in the US, UK and Australia.
Special Feast on Eid-Al-Adha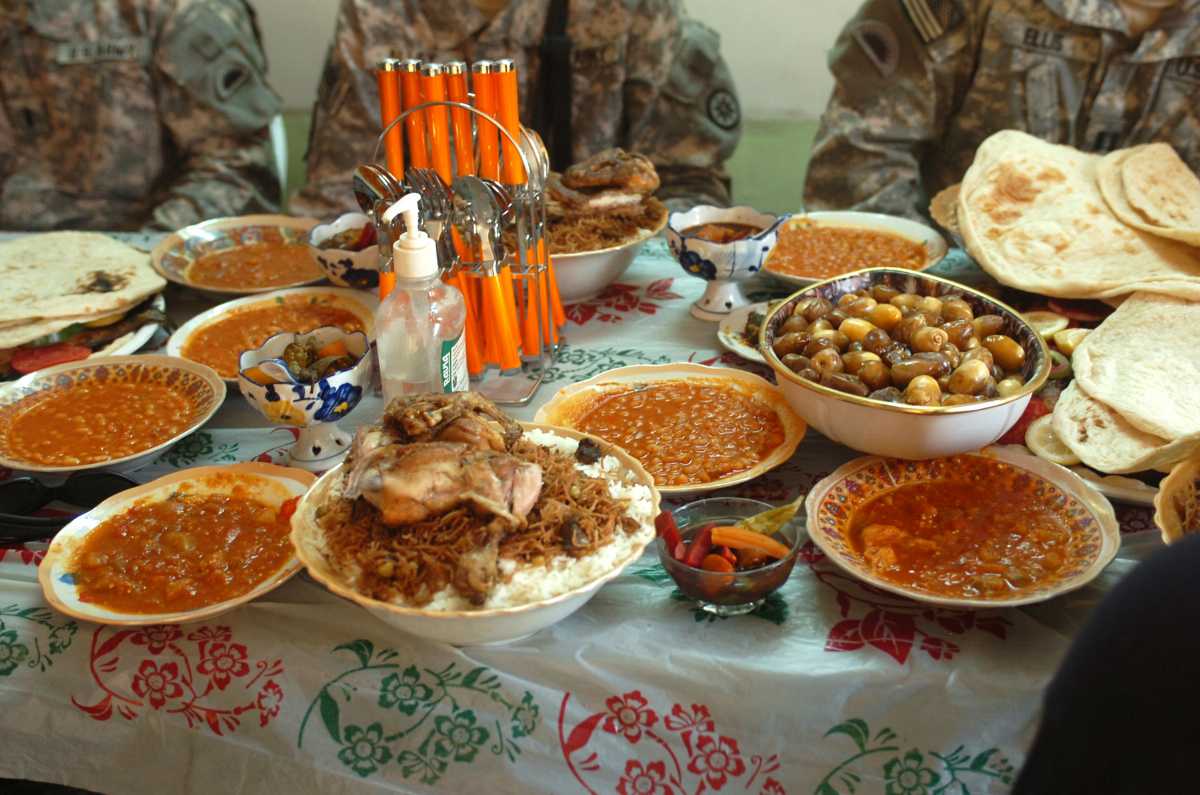 Food is an integral part of any festival. For the Muslim community, Eid – Al – Adha is a very special occasion and undoubtedly, there is a lot to gorge on during this festival. Usually, before the prayer or namaz, people eat light. Women in the Muslim households get busy from early in the morning, preparing different delicacies like mutton biriyani, chapli kebab, mutton paya, mutton korma, bhuna gosht , Haleem , galauti kebabs and a lot more. The meat of the sacrificed animal is used to prepare a side dish. For sweets, there is usually shahi tukda, firni, kheer and sevai, which is an essential part of a special bakrid meal. The colour, taste and preparation of these sweets vary from region to region. The meat dishes and sevai is usually stored for the next three to four days.
Bakrid in India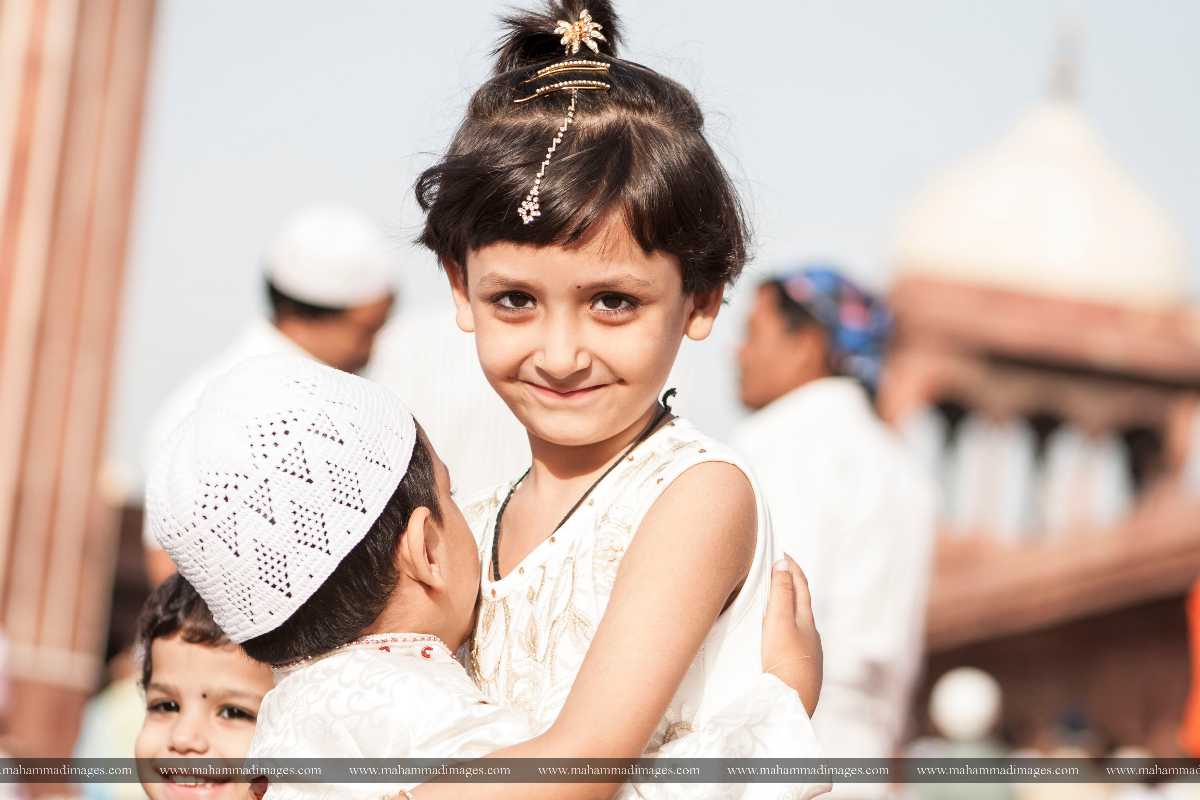 In India, Bakrid is celebrated with great pomp, within the Muslim community. It is usually a national holiday and people celebrate eid-al-adha with full enthusiasm. Early in the morning, Muslims go and offer their prayers in the mosque, followed by a greeting session among their friends. Then the animal sacrificing ritual is performed where a goat or a lamb is slaughtered. Different dishes are prepared using the meat and then distributed equally among family, friends and the poor. The different varieties of food are the main attraction for all age groups during this festival.
Best Places to Celebrate Bakrid in India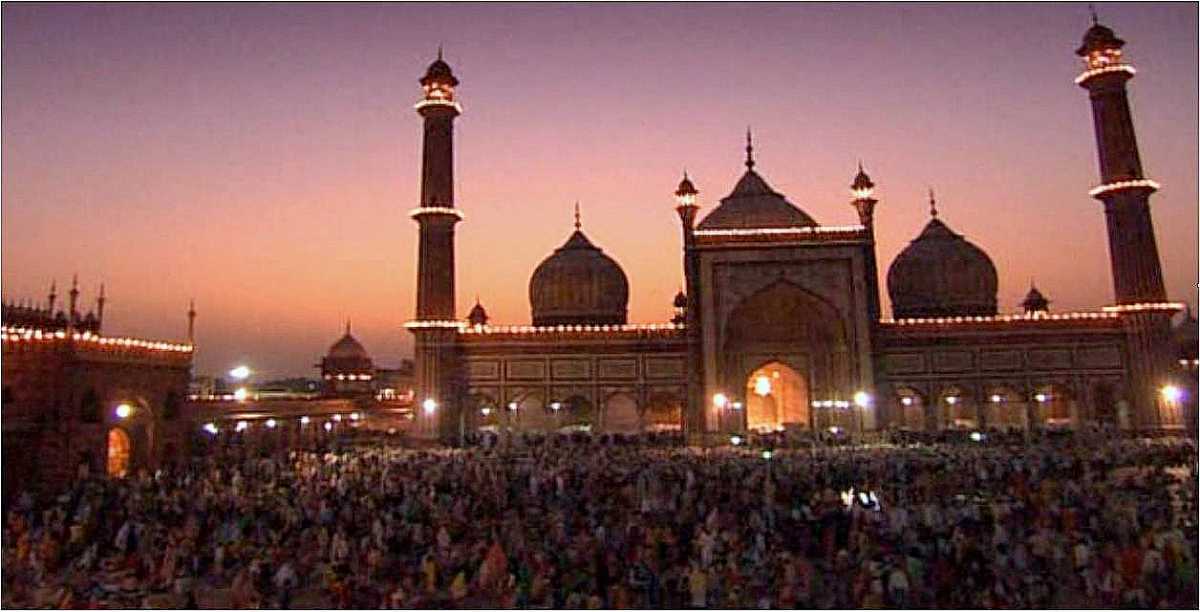 New Delhi
The impact of Mughal ruler on New Delhi is quite evident even today. This is the reason why each and every Muslim festival is celebrated with great zeal in New Delhi. Thousands of people gather in Jama Masjid every year to offer their prayers on this special occasion. Old Delhi offers the most scrumptious delicacies, especially on Eid. People travel from all across the city to enjoy the vibe.
Srinagar
The beauty of Srinagar goes one level up during the festival of Eid-Al-Adha. The entire capital city of Jammu and Kashmir celebrates Bakrid with great zeal and enthusiasm. People gather at the historic site of Eidgah to offer their special prayers on the occasion of Eid al-Adha. Special prayers are also offered at Aasar- E – Shareef Hazratbal. A few other popular mosques that light up for eid celebrations are Jamia Masjid and Pathar Masjid. Shopping areas in the city like Goni market, Lal Chawk and Regal Chowk mostly remains crowded during eid as people come to buy gifts for their near and dear ones.
Lucknow
The 'City of Nawabs' surely comes alive during the festival of Eid – Al – Adha. Lucknow relies heavily on Islamic traditions and culture. So, during eid you will surely witness a large part of the population offering their prayers at Asifi Masjid and Aishbagh Eidgah, two famous masjids in Lucknow. There are numerous food stalls at this Eidgah, which offer absolutely delicious kebabs and biryani as well.
Hyderabad
Hyderabad, also known as the 'City of Nizams' has a strong Muslim heritage associated with it. During Bakrid, people head to Charminar to offer their special prayers and also gorge on amazing delicacies near Charminar. Other popular spots in Hyderabad for Bakrid celebrations include, Secunderabad, Madannapet and Masab Tank. People gather in huge numbers to celebrate this lively festival!
Mumbai
Mumbai City also celebrates Eid-Al-Adha with as much zeal and enthusiasm as the other cities. The mosques in Mumbai are beautifully decorated and the Minara Masjid and Haji Ali Dargah remain extremely crowded as people come to offer their special prayers. At Mohammad Ali Road, you can try delicious items like biriyani, paya, bhuna ghost, sevai and a lot more!
How Bakra Eid is Celebrated in Different Parts of the World
Muslims living away from their home country no doubt miss all the festivities back at home but that does not stop them from celebrating Eid in whichever part of the world they reside in. This festival is usually celebrated by indulging in a grand feast along with family and friends. Women usually put henna and dress up in their finest. Let us take a look at how Bakrid is celebrated around the world.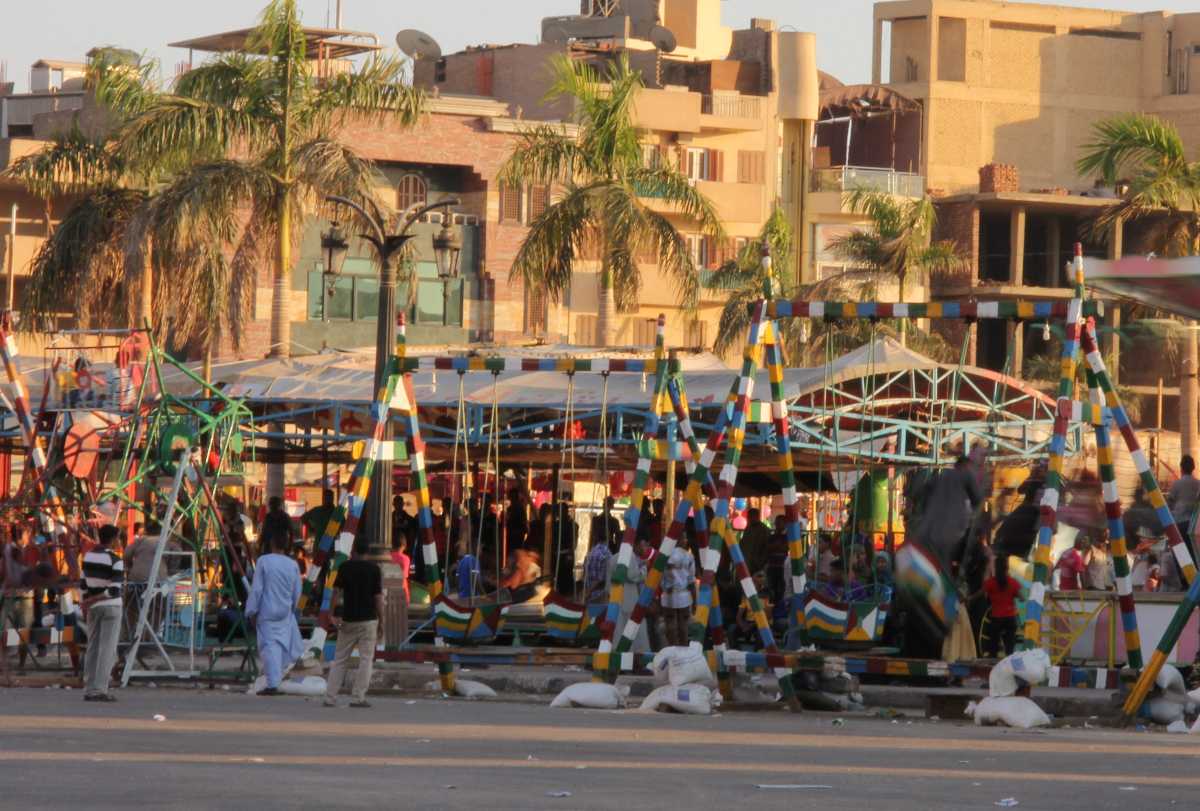 Eid-Al-Adha in Birmingham, UK
On the morning of Bakrid, everyone gathers for the morning prayer, in their finest. The main prayer is held at Small Heath Park, which witnesses the largest congregation of Muslims in Europe. It is sometimes known as the 'Pakistan of UK' because of the large crowd that gathers here every year. The prayer meeting is followed by the sacrifice ceremony and a grand feast.
Eid-Al-Adha Celebrations in the USA
Bakrid is celebrated with great grandeur in all parts of America. American Muslims celebrate Eid-al-Adha by praying early in the morning, followed by the sacrifice of lambs. They then divide it, according to the rituals, in equal proportions and serve a part to the needy. Eid also marks the end of the four-day annual pilgrimage to Mecca. Islamic centres, funded by the wealthy, distribute gifts and food among the poor as well. Most public schools remain closed on Eid and in Houston and Texas, prayers are offered in Brown Convention Centre, which is organised by the society of Greater Houston (ISGH). So, Eid-Al-Adha is celebrated in America, by feasting on halal meat and is a great opportunity to meet old friends and family.
Eid-Al-Adha Celebrations in Egypt
Eid-Al-Adha is commonly known as Eid-El-Kibr in Egypt and is of greater significance than any other Muslim festival. In Egypt, Bakrid is observed during the auspicious month of 'Dhul Hijjah'. Delectable preparations, fun and frolic with family and friends are all parts of this festival and every year, people look forward to Bakrid so that they could gorge on lip-smacking delicacies.
Eid-Al-Adha in Morocco
Like in Egypt, in Morocco also Eid-Al-Adha is known as Eid-El-Kabir. G During this festival, generally a cow, sheep or a ram is sacrificed and its meat is then distributed among the needy. People visit the mosque to offer their prayers and then greet each other. Then they visit each other's houses and gorge on delicious meals.
Eid-Al-Adha Celebrations in Bangladesh
Eid-Al-Adha is also known as 'Kurbanir Eid' in Bangladesh as in the 'eid of sacrifice'. Preparations for this festival begins almost a month prior to the actual day. Local sweet shops, gift shops, clothing stores etc prepare themselves for the increase in sales.
"Qurbani" or animal sacrifice is considered as a "sunnah" (an obligatory religious performance) in Bangladesh. It begins right after the 'namaz' prayer. The animal which will be sacrificed must be of a particular age and without any sort of impairment. While cows, goats and buffaloes are generally chosen for the sacrificing ritual, camels are also sometimes specially imported by some Bangladeshis for this purpose.
History and Significance of Eid-Al-Adha
Eid-Al-Adha in Arabic means "Feast of the Sacrifice". It is one of the most celebrated festivals among the Muslim community which largely celebrates devotion and obedience towards the almighty. It was on the day of Eid-Al-Adha, that God decided to test the faith and devotion of Prophet Ibrahim. Legend has it that he had a dream in which the almighty commanded him to sacrifice his son, Ismail. Ibrahim and his son showed immense willingness to fulfil God's command and when he was just about to perform the ultimate sacrifice by slitting his son's throat, the almighty gets moved by his devotion and replaces his son with a lamb and asks him to sacrifice the animal instead of his son. So, to commemorate his devotion, obedience, unquestioning faith in the almighty, every year, Muslims all over the world sacrifice a male goat and offer their prayers. The goat is typically divided into three separate portions. These portions are meant for different purposes - one part is meant for the poor and the needy, the other part is meant for their family and friends and the third part is for their own family members. Bakrid also coincides with another day of great Islamic importance, the completion of their holy Quran.