Mumbai, the city of dreams, is known for its "life in fast lane" lifestyle. The days here are hectic and exhausting. Don't we dare assume its nightlife to be the same. The financial capital of the country truly comes alive at night when the soothing lights across Marine Drive succumbs the darkness and proffers a typical metropolis experience. An exciting factor about nightlife in any city is the variety and range of hideouts it offers, clubs being on the top of the list. From throwing yourself to dance floors to stealing some quality time with your people, Bandra, the heart of Mumbai, offers all of its kinds.
Here's a list of some clubs in Bandra that will make your night worthwhile: 
1. Mitron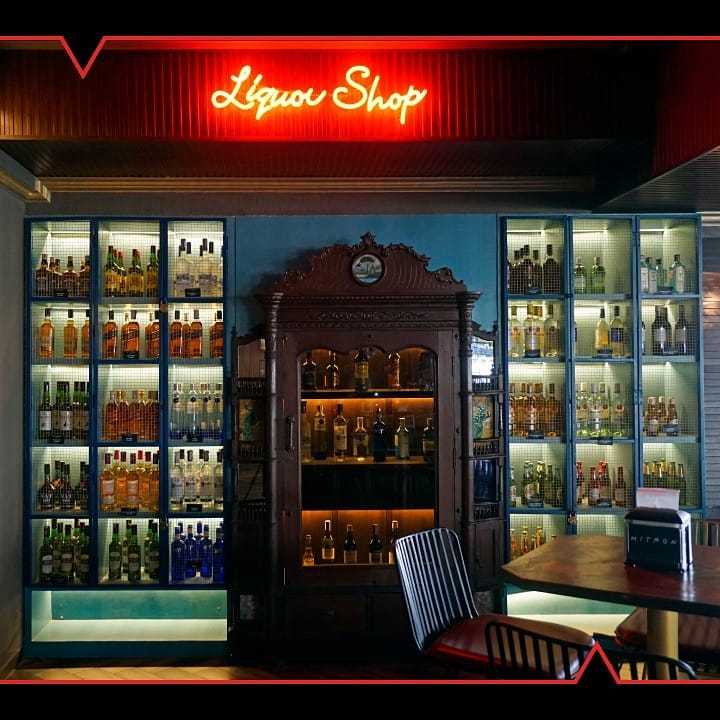 Looking for a peaceful hideout? It is the place for you. With exhilarating music, and an exotic liquor shop to sit by and enjoy peculiar cocktails, Mitron is the place to vibe in. The place maintains a relaxing lounge area to spend quality time with your friends or partner and enjoy their eclectic menu. The vibe of the place will set you grooving all along your weekend.
Location: Crystal Shoppers Paradise, 5th Floor, Linking Road, Bandra West, Mumbai
Price for two: INR 1500
Open: 12:00 PM - 01:30 AM
2. Escobar Tapas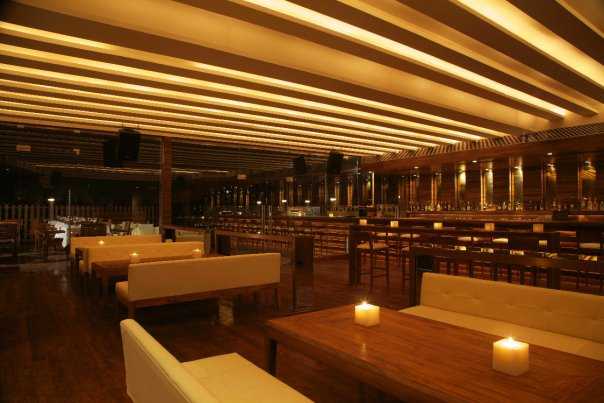 It is a roof-top hangout place for those who want to dance their night away sipping great Martinis. The place serves Italian and Spanish delicacies complimented with a wide range of crafted cocktails. A spacious lounge on a well-lit roof attracts people who just want to experience casual dining and prompt service. The place follows a Latin Tuesday ritual where one can enjoy Latin food, music and dance performance. 
Location: 4th Floor, VN Sphere, Turner And Linking Road, Linking Road, Bandra West
Price for two: INR 2500 
Open: 7:00 PM - 1:30 AM
3. Drop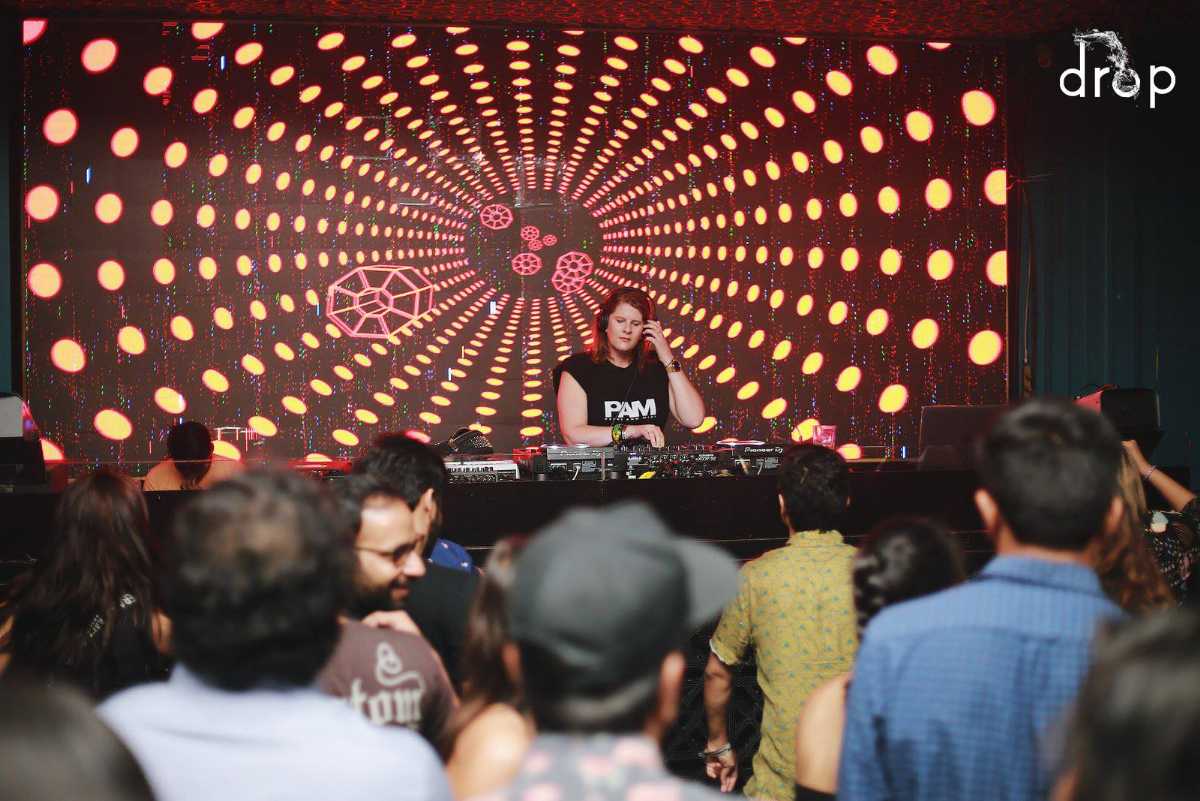 Drop is a nightclub known for its urban and up to the minute decor embellished with chandeliers and their cozy light. It serves European and Continental food and fine drinks that goes well with the food and the ambience. The place is perfect to relax yourself after a long, tiring day. 
Location: Pali Hill, G1/B, Krystal Building, Below Hakkasan, Waterfield Road, Linking Road, Bandra West, Mumbai
Price for two: INR 1500
Open: 10:00PM - 1:30 AM
4. The Big Flip Bar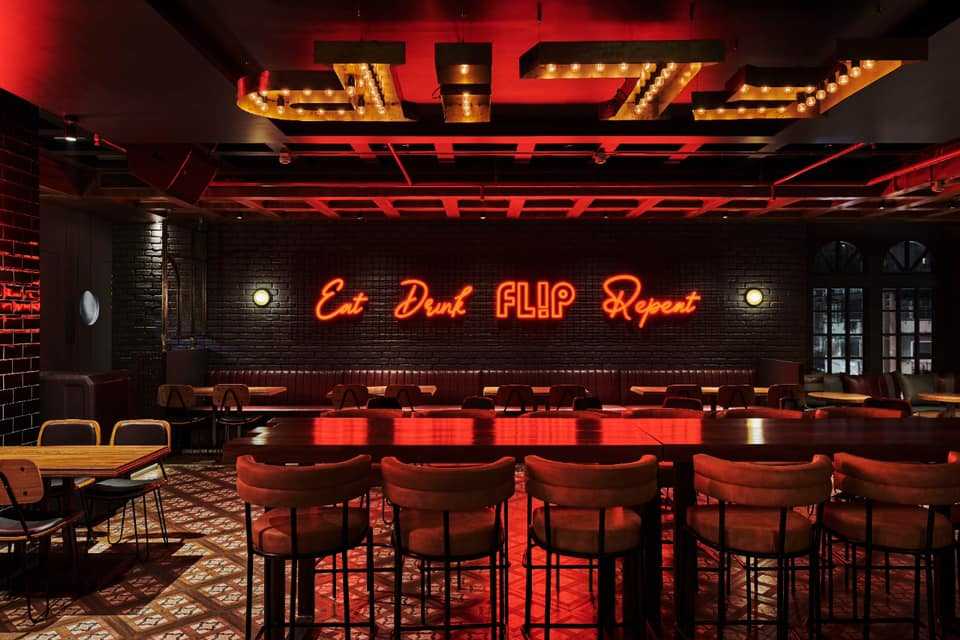 A casual dining and restrobar, this hangout place is perfect to experience the happening nightlife of the city. The food menu is largely Indian, North Indian to be more specific and offers a good variety of finger food presented with exotic spirits. The bar arranges live performances on a regular basis to keep up the entertainment quotient of the place. The bar also provides services like Valet parking, a full bar and smoking room. 
Location: 2nd Floor, Kenilworth Building, Linking Rd, above KFC, Bandra West, Mumbai, Maharashtra 400050
Price for two: INR 1200
Open: 5:00PM - 1:30AM
5. True Tramm Trunk BKC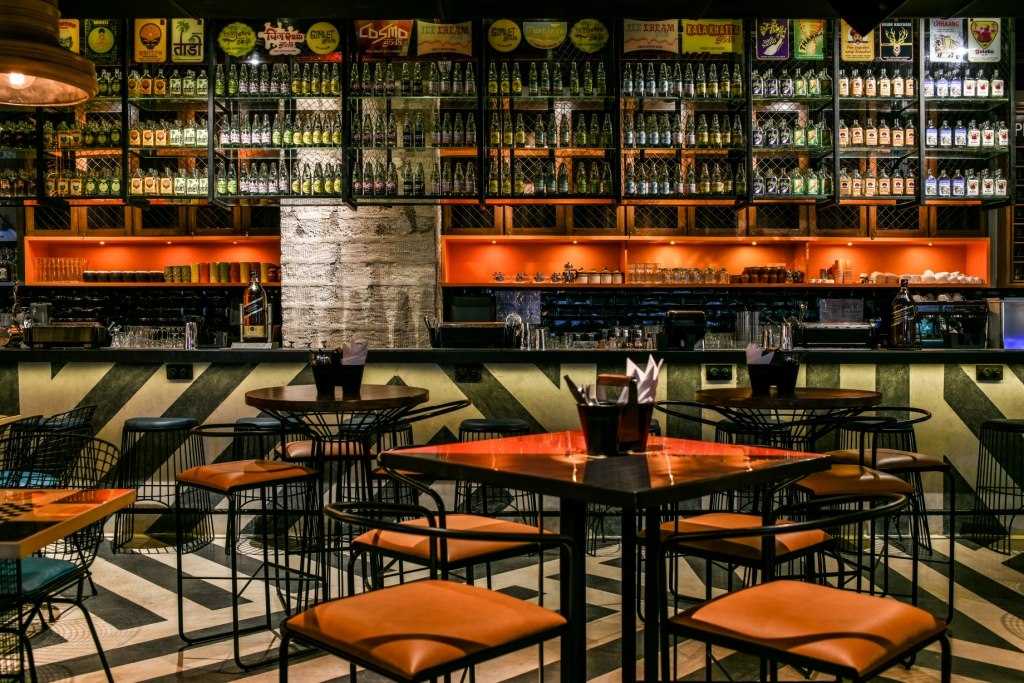 This differently abled people friendly bar has so much to offer from its breezy outdoor seating to eclectic wines and beers to yummy bar bites. The bar does organise live music performances and quiz nights. Its boho chic style interior and outside seating gel well together to suits best for date night. The menu comprises a wide variety of fast food and delish North Indian food. It is the place to experience the Bollywood vibes. 
Location: G2C, Trade Centre, Opposite MTNL, Skoda Showroom, Bandra Kurla Complex, Mumbai
Price for two: INR 1900
Open: 12:00PM- 1:30AM
6. Burn - Bar and Kitchen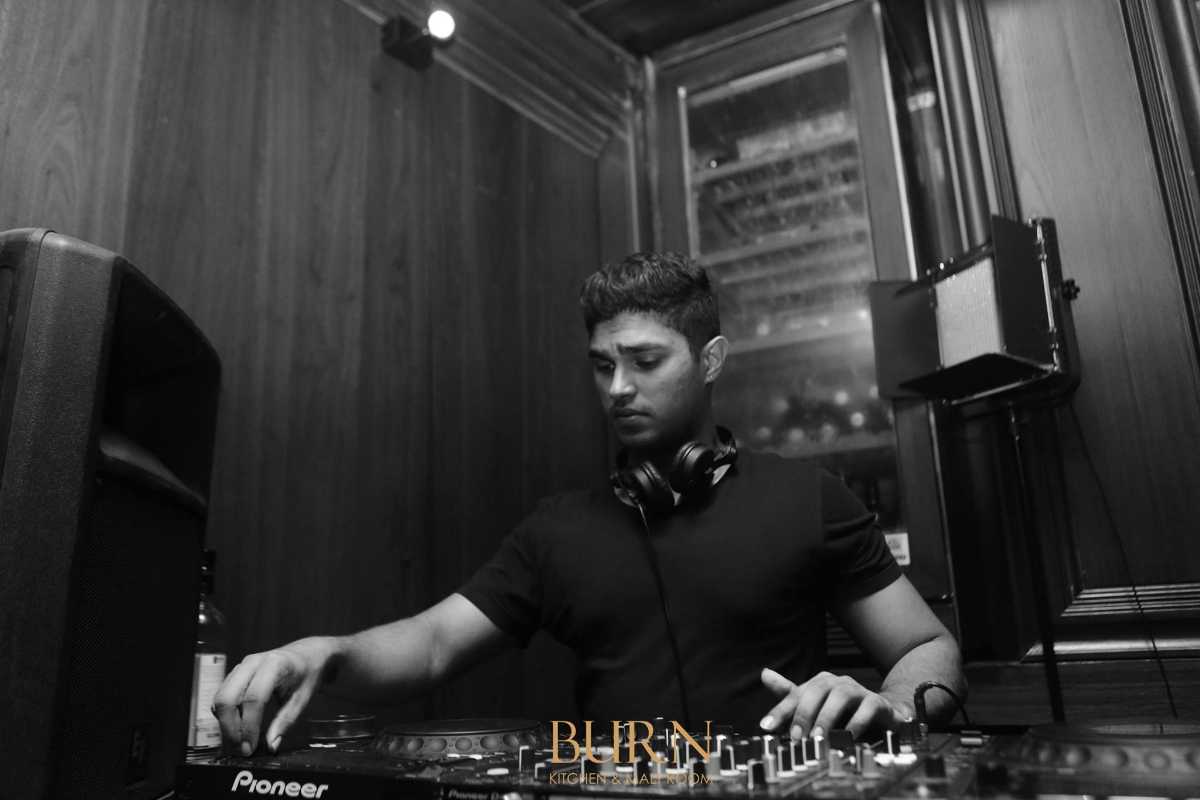 A casual dining and bar, Burn offers thee most options in terms of menu to pick your taste from. The menu  compasses Chinese, Italian, Mexican, Continental and finger food with piquant mocktails. The auroral lighting makes you feel all calm and relaxed. The overall space is quite incandescent and leaves you feel delighted. 
Location: Pinnacle Corporate Park, Near Trade Centre, Bandra Kurla Complex, Mumbai
Price for two: INR 1700
Open: 9:00PM - 2:30 AM
7. Gangsta's
A Mediterranean pub and restaurant, the place will take you into the world of underworld dons and American thugs. The black and grey metal interior goes well with the gangster theme of the pub focussing on characters of The Godfather painted on the wall. The menu is largely Mediterranean with succulent liquors. The music is mostly hip hop and totally compliments the overall mood of this theme pub.
Location: B1 Opposite National College, Linking Road, West Bandra, Western Suburbs
Price for two: INR 1500
Open:  11:00AM - 11:30PM
8. Le Bar Diamantaire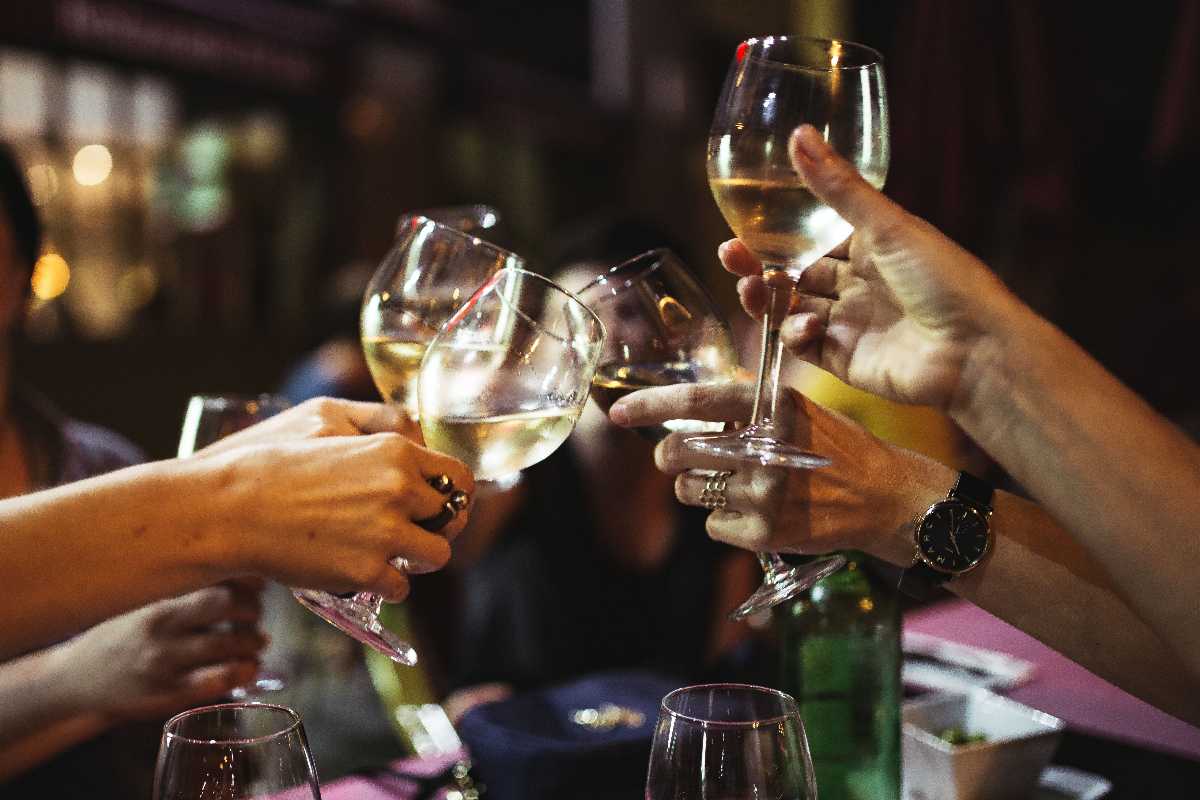 A casual dining and lounge, this bar has a majestic and grand facet about it. The ambience is very urban and sophisticated with private seating in elevated pods and lobby lounge. The bar showcases an extensive collection of over 800 Indian and international wines. It serves American, Chinese and finger food and any wine from the collection, you wish to pour for the night.  
Location: C-57, Bandra Kurla Complex, Bandra East, Mumbai
Price for two: INR 3000
Open: 11:00AM - 1:00AM
9. T- Nation Bar and Cafe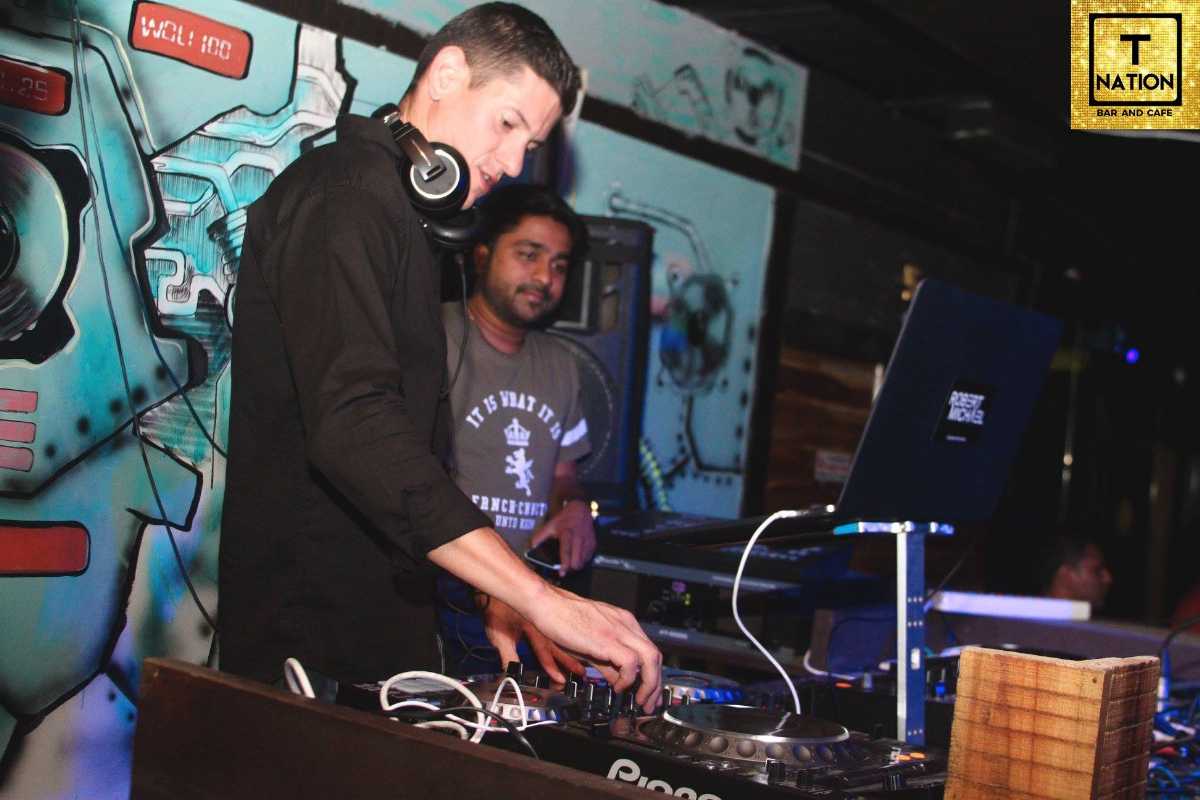 T- Nation is known for its modern and happening clubbing experience. The place has a full decked up bar with cocktails, mocktails and champagne. The lounge is equipped with hookahs to go with the high mood of the bar. Some North Indian platters are accompanied with good Continental delicacies. The hard-core hip hop music elevated the whole experience. 
Location: KFC Lane, 3rd, Linking Rd, Above Starbucks Coffee, Bandra West, Mumbai
Price for two: INR 1900
Open: 3:00PM - 1:30AM (3:00AM on Saturdays)
10. Monkey Bar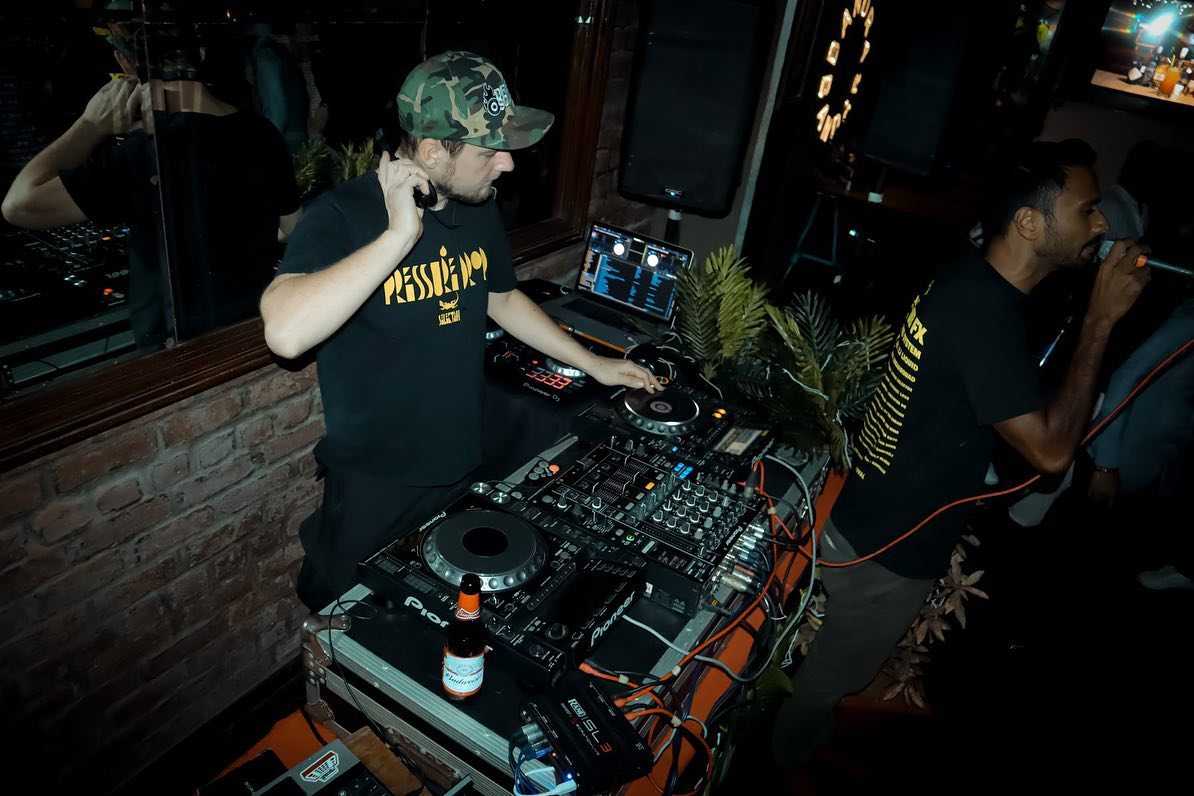 A gastropub with a vibrant, quirky and colourful interior, Monkey Bar serves delicacies from across the globe with finely crafted cocktails to uplift the mood. The pulsating music sets the feet grooving all night long. The bar also offers outdoor seating, valet parking and DJ. The place is known for its upbeat, very urban chilling space. It will surely set you hopping.
Location: 14th & 33rd Linking Road, Bandra West, Mumbai
Price for two: INR 1800
Open: 12:00AM - 12:00 PM
So the next time you want to witness the wild and vibrant nightlife of Mumbai, these are the clubs in Bandra that will offer you a night to remember.