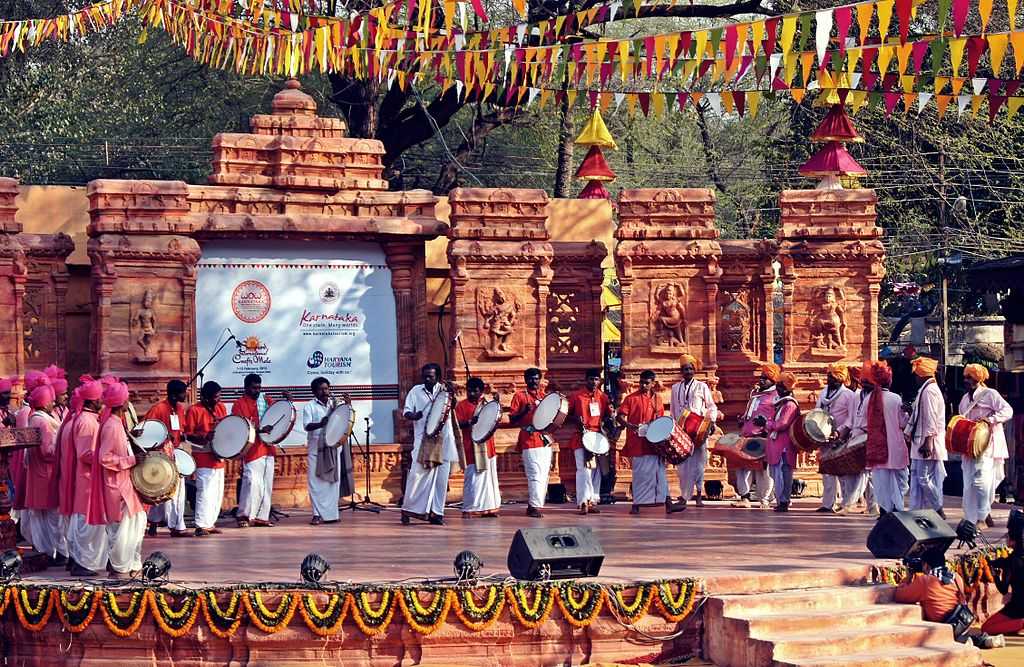 Surajkund is well known all across the country for its
Surajkund Mela
, which takes place here from 1 to 15 February every year. This fair is a colourful traditional craft festival that first began in the year 1987, and has been continuing ever since. Artists, weavers, painters and sculptors from all parts of the country arrive to take part in this grand fair and display their creative designer items that are made up with wood, metal, bamboo, glass, textiles, stone and iron.
Each year, there is a unique theme on Indian culture and crafts that is allocated to the fair; and this theme, which is particular to a state of India, is depicted at the entrance itself. The festival also includes traditional authentic cuisines from different parts of India, as well as entertainment in the form of folk theatre, dance and music.
The Surajkund International Craft Mela attracts millions of local, national and international tourists to visit the fair and showcase their love and admiration for art and craft. In fact, the 2015 edition of the fair was visited by 1.2 million visitors, which included 1,60,000 foreigners, and more than 20 countries participating in the fair.
With its myriad colours, music, and dances, the cultural exhibition during this event is like none other. The Surajkund Mela is one of a kind as it is a platform that showcases the vast variety of handlooms and handicrafts from all over the country. An international sensation, Surajkund Mela is worth experiencing!
Read more about
Suraj Kund Mela