If you are fascinate by wildlife while at the same time enjoy driving through different passes then the Jigme Dorji National Park is the place is for you. Indulge yourself in some of the most fascinating adventures as well as enjoying the wildlife as you move along.
Bhutan is a country which always believes in preserving the traditional valuables and respects its natural resources. And following its footsteps, Jigme Dorji National Park not only houses the distinct flora and fauna, but also provides them with all the essential resources, facilities and care. Stretching over an area of 4316 square kilometres, Jigme Dorji National Park is the second largest national park of Bhutan. Named after Jigme Dorji Wangchuck, the third king of Bhutan, it is the crown jewel of the country due to the treasures that it holds within its boundaries.




Established in 1974, the pristine environment, variety of animals and beautiful birds attract thousands of tourists from all across the globe every year. Spanning more than five districts, it has population of about 6500 people, whose main source of livelihood are agriculture and animal husbandry. Included in the Bhutan's Tentative List for UNESCO, the presence of animals, including the endemic Himalayan Wildlife, explains its global significance. In fact, here the national flower (blue poppy), national animal (Takin), national tree (Cypress) and national bird (Raven) come together to form an iconic destination. It is an important attraction in the country, since the major tourism in Bhutan was paved from Jigme Dorji National Park only.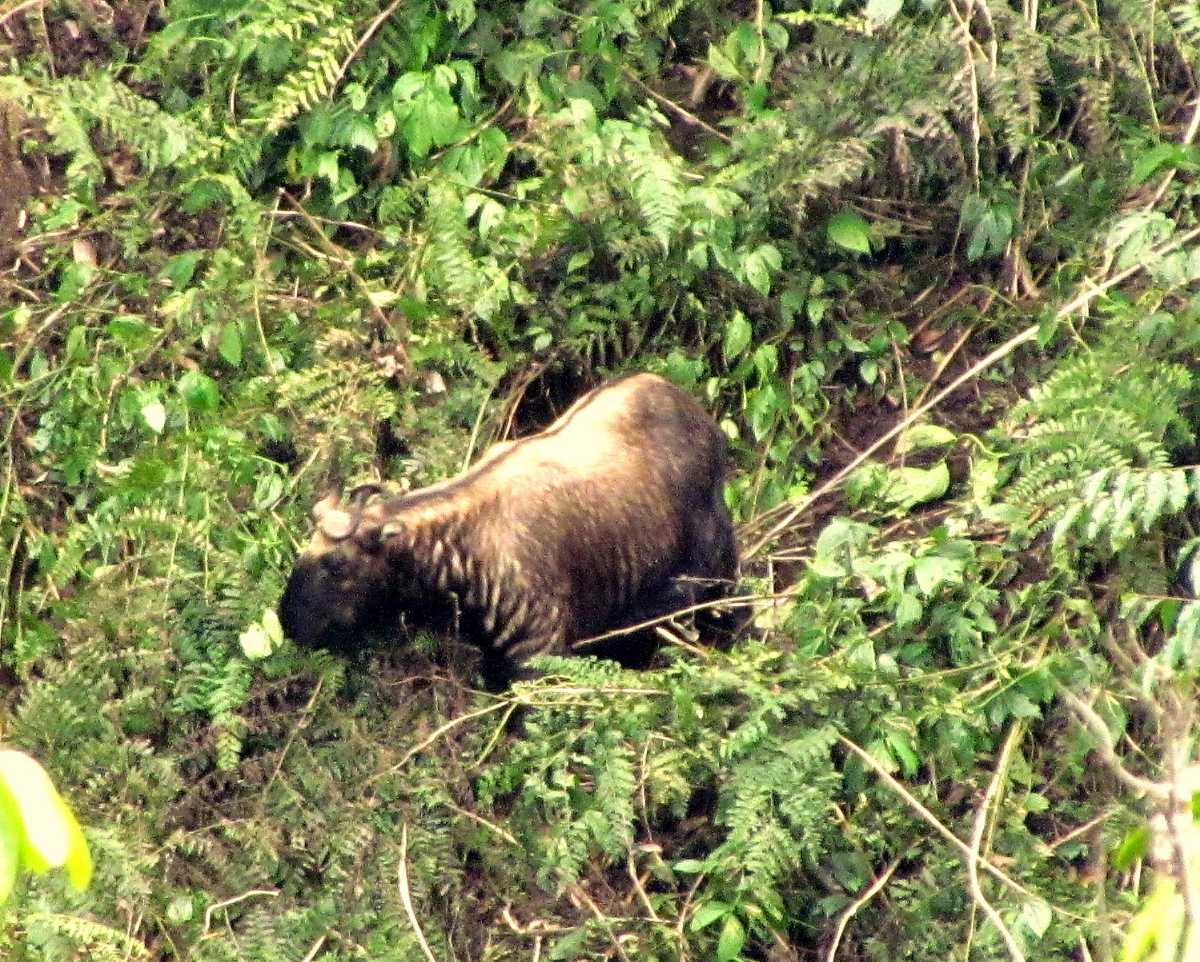 The peaks of some of the tallest Himalayan mountains, such as Mount Jomolhari and Mount Jitchu Drake, are clearly visible from here, and provide a scenic view. In fact, apart from being naturally rich, its cultural value is also appreciable. Gasa Dzong and Lingshi Dzong are a part of this national park, both being historically and religiously prominent monasteries. The different species of animals, reptiles, birds and butterflies shows how diverse and vivid nature is. The flowers which blossom here are colourful and vibrant. They make the atmosphere picturesque and fragnant. The overall environment of the Jigme Dorji National Park is tranquilising and captivating, tempting people to visit here over and over again.


Trekking in the Jigme Dorji National Park
A trekker's paradise, many important treks such as Jomolhari Trek, Snowman Trek, Lunana Trek and Gasa-Laya Trek pass through here. The hiking trail which comes under Jigme Dorji National Park is not a very difficult one, and is only moderately difficult. The path passes along dense and green Cypress forest ranges. Many birds, butterflies and animals are encountered with on the way. Seeing the beautiful pristine environment and snow-capped mountains while climbing up the mountain is quite an experience in itself. Keeping trekking essentials with you is beneficial, since it ensures a hasslefree experience.

Area of the Jigme Dorji National Park
Spread across an area of 4316 square kilometres, Jigme Dorji National Park spans most of the Gasa District and parts of Thimphu, Punakha, Wangdue Phodrang and Paro. Elevated to a maximum height of 7000 metres, the lower lying regions have warm broad-leaved forests and as we move to the top, the glacial mountains dominate the terrain.

Wildlife Safari in Jigme Dorji National Park
Jeep Safari in the Jigme Dorji National Park is full of fun and thrill. Passing through the dense forest housing animals with full speed on is a wonderful experience to take up.

Flora and Fauna at the Jigme Dorji National Park
Jigme Dorji National Park houses some of
the exquisite flora and fauna of Bhutan
within its boundaries. It gives endless opportunities to see animals and plants thriving in their natural surroundings. Mammals such as Snow Leopard, Takin, Tiger, Black Bear, Blue Sheep and Red Panda are the major attraction here.

There are 37 known species of animals which are preserved here, many of them come under the list of vulnerable, rare and endemic species. There are more than 300 species of birds, who chirp all day long and make the tour of this park merriful. Apart from animals and birds, the flora is also vibrant. Orchids, Rhododendrons, Blue Poppy etc are only few of the many plant species which thrive here.

Attractions in the Jigme Dorji National Park
Two major monasteries of the country, Gasa Dzong and Lingshi Dzong, are found in Jigme Dorji National Park, making it a religiously rich place. Apart from this, Mount Jomolhari and Mount Jitchu Drake also lie here and provide a quaint scenic views to the visitors. Hot springs and medicinal baths located here also attract a number of tourists, who feel relieved after taking up baths in these.

Glaciers within the Jigme Dorji National Park
Jigme Dorji National Park is a treasure trove of some important glaciers and glacial lakes, such as Thorthormi, Luggye and Teri Kang. In fact, the glacial lakes sources of major rivers of the country, such as Mo Chhu, Pa Chhu and Wangdi Chhu, are also located in here. Due to the presence of these glaciers, there is always of a risk of flood due to defrosting. But regular maintenance ensures that the risk is minimized to the lowest level.

Best Time to Visit Jigme Dorji National Park
Spring season (April-May) is the best time to visit the Jigme Dorji National Park because the flora and greenery are at its best. Animals and birds are also much more active and visible in this season, as compared to winters and summers, when they prefer to hide in a shelter.

Getting Around the Jigme Dorji National Park
Walking is the most ideal and feasible option to explore the Jigme Dorji National Park, since that way the beauty of the surroundings can be enjoyed and appreciated in a much better way. Jeep safaris are also available, however access to much of the park's beauty may be restricted with this approach to wandering around the park.

Tips for Travelling to Jigme Dorji National Park
Carry a vomiting bag, since vomiting due to altitude sickness is very common here.
Keep enough water bottles with you.
Do not disturb the animals and birds, otherwise there is always a possibility of them turning violent.
Littering is strictly banned.