Blessed with the perfect tropical weather and blessed with an abundance of water in rivers, lakes, waterfalls and oceans,
Thailand
naturally is home to a variety of wildlife. The wildlife in Thailand includes not only a large population of these species but also some rare species. Thailand is home to about 10% of all the animal species on the planet. From reptiles to mammals, and from amphibians to aquatic and whether carnivores or herbivores, Thailand would not disappoint its tourists in terms of its diverse wildlife.
Native Thai Species
Some species which are native to Thailand include mammals such as the Asian Golden Cat, Banteng, Common treshew, fishing cat, Hog badger, Sambar deer, Sunda Pangolin and many more. Some of the native fishes found in the water bodies are Asian Arowana, Climbing gourami, Firebar danio, Penang betta, Five band barb and walking catfish.
Some of the Interesting Species Found in Thailand Are:
1. Tokay Gecko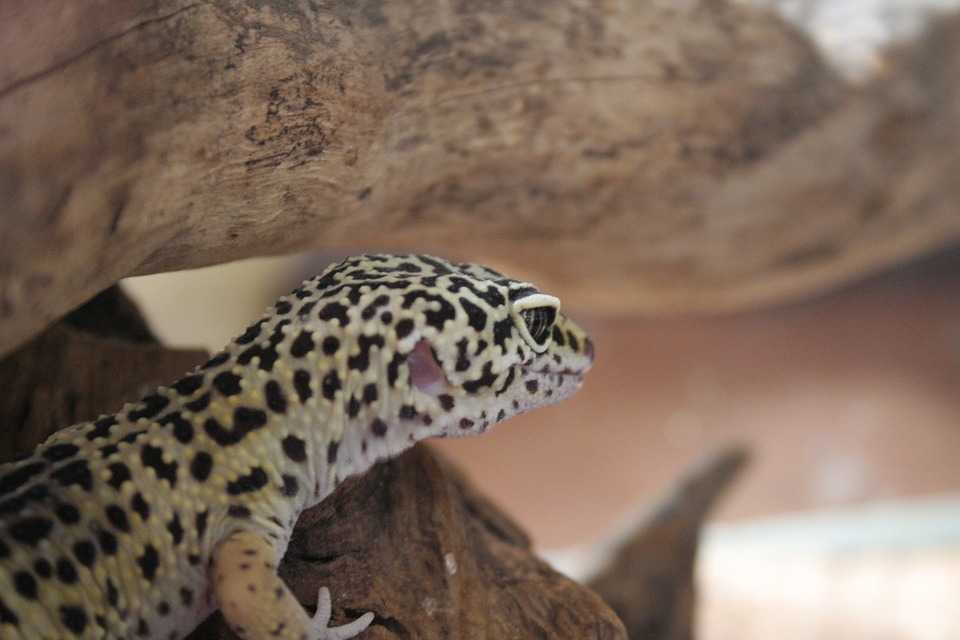 Tokay Gecko is a lizard which can be easily distinguished from the other ones through its noise and colourful skin. However, one should not mingle with them as they could leave you with painful bites.
2. Asian Water Monitor Lizard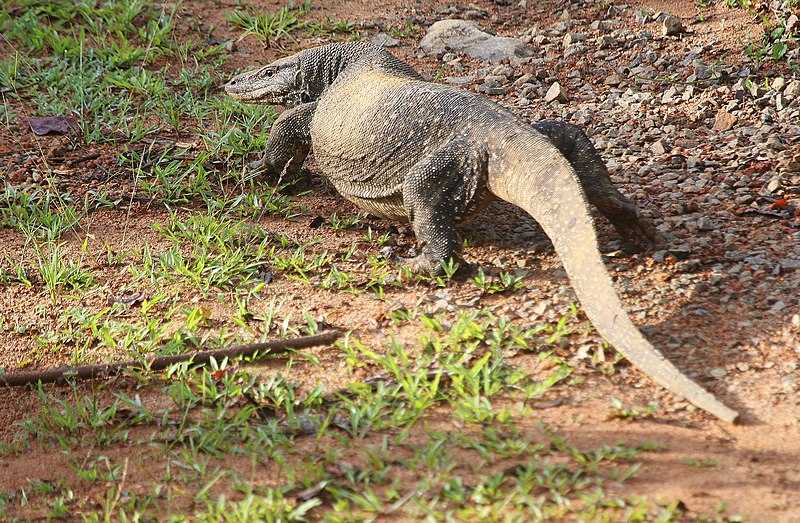 The most giant lizard in Thailand, they can grow up to 2 metres and can scare even the toughest. One can see them in the zoos, minding their own business near the water
3. Bumblebee Bat
The smallest mammal in the world, they live in colonies of at least 100 in the limestone caves of Thailand. Their population is declining at an alarming rate due to loss of habitat and resources.
4. Asian Giant Softshell Turtle
A freshwater species, the shell of this turtle looks like it has been smashed with something. However, they are now endangered because of loss of habitat, and they can be easily hunted as they hide inside their shell.
5. Burmese Python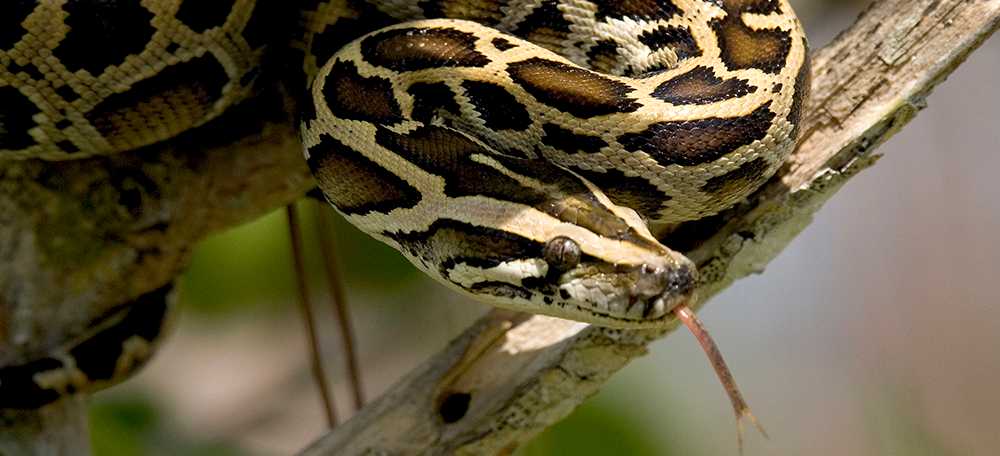 The largest kind of python which can grow up to 19 feet, and can hunt mammals as big as a deer. Burmese Python are very dangerous and should be avoided when seen.
6. Moonrat
The kind of rat that is undesirable for its highly pungent ammonia-like smell. They are white and sleep all day and hunt during the night.
Elephants in Thailand
The elephant is the National Animal of Thailand. You would be interested to know that the Asian Elephant is the largest animal in Thailand. Elephants in Thailand aren't just objected as a religious and a royal symbol but are also a part of various festivals, industrial and agricultural work. However, in recent years, their population has declined to such a level that now they are considered as endangered.
There are various National wildlife reserves, parks and sanctuaries that give plenty of food and shelter to these animals, and a rollercoaster ride for the adventure junkies who come to visit them.
Some of them are :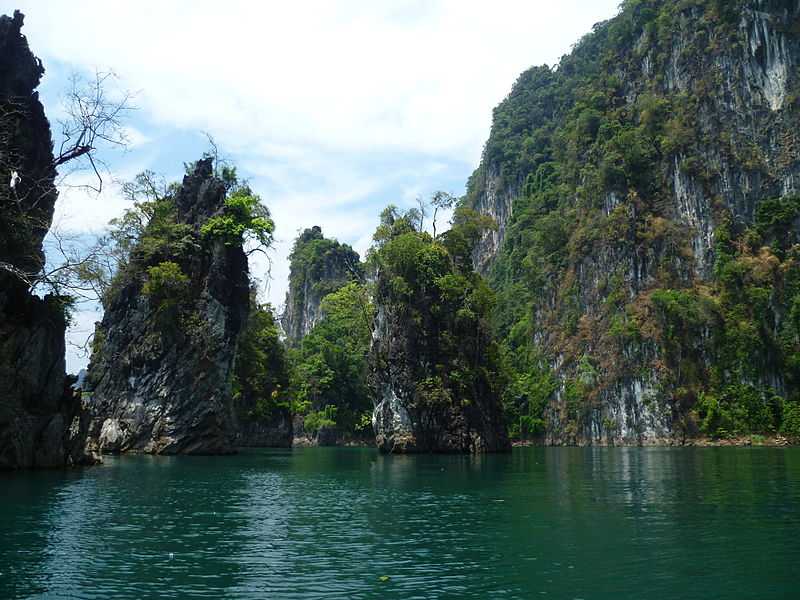 Considered to shelter approximately 5% of the world's total species, Khao Sok boasts of having the largest area of virgin forest in the southern part of the country. It is also prevalent among tourists and adventure enthusiasts.
The Jungle Safari is up close with elephants, canoeing, bamboo rafting and hikes while enjoying the beautiful Cheow Larn Lake. A trip to this national park will prove to be an experience of a lifetime.
About 40 types of mammals, 311 different forms of birds, and countless reptiles and insects reside here, including the world's only known amphibious centipede called Scolopendra cataracta.
Timings:
7:00 AM - 7:00 PM
Entry Fee

Adults - THB 300
Children - THB 150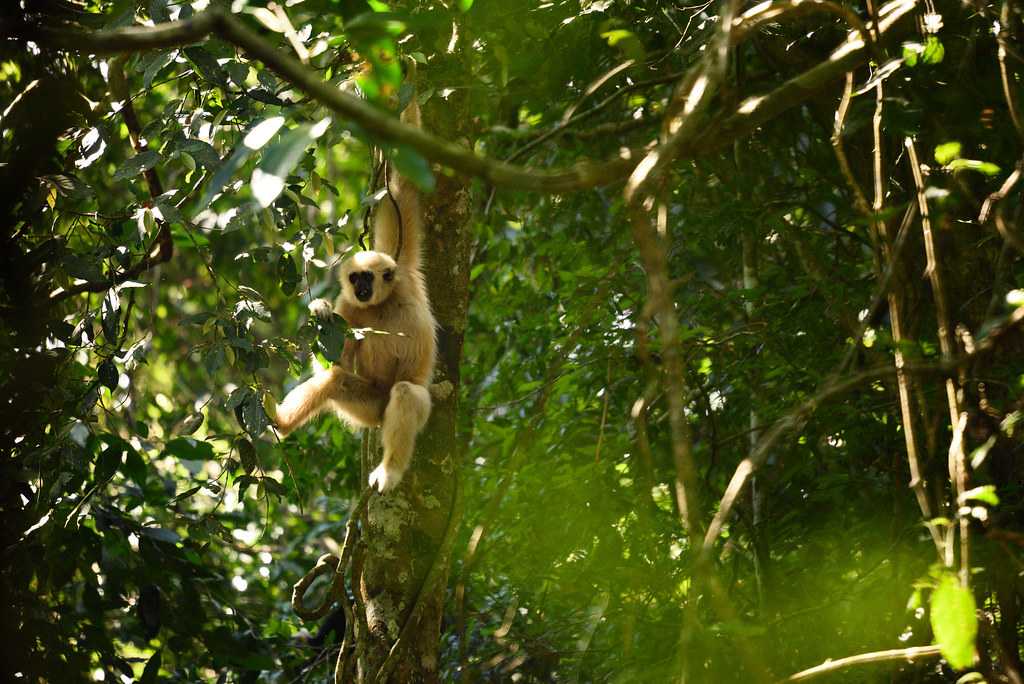 Considered not just the third largest, but Khao Yai is also the most visited and the oldest nationals parks in Thailand. Considered as a UNESCO World Heritage Site, this is one of the easiest parks to visit despite its vast nature.
Elephants are the main tourist attraction here, along with other animals like gibbons, maquacs, muntjacs, barking and sambar deer, porcupines, jackals. This park has a maximum number of hornbills in the whole country, and other distinct exotic birds like barbets, broadbills, woodpeckers, junglefowls, partridges and Siamese fireback.
Timings:
6:00 AM - 6:00 PM
Entry Fee:

Adults - THB 400
Children - THB 200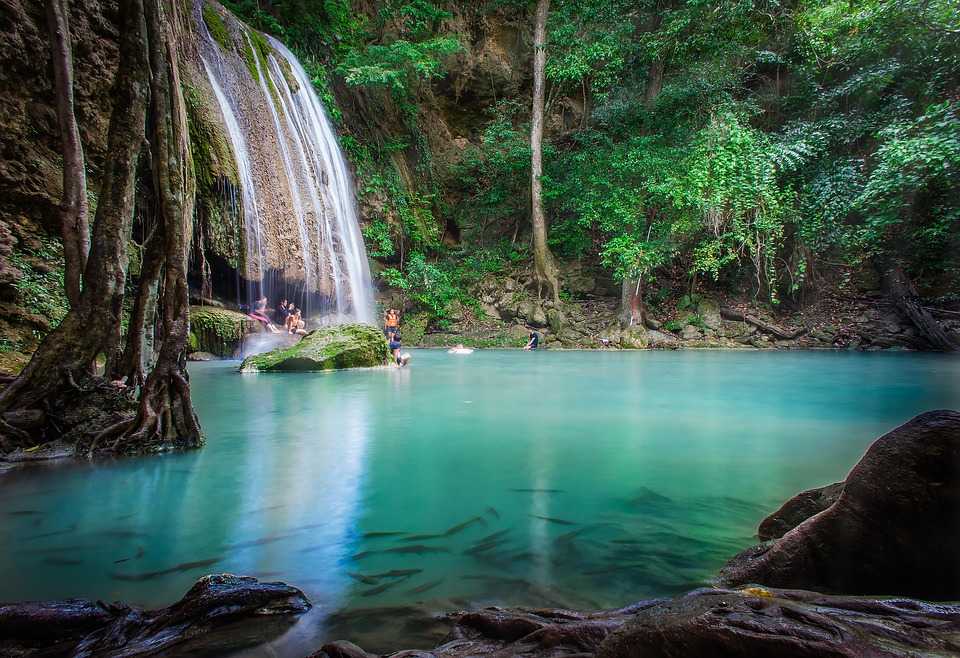 An hour drive from
Kanchanaburi
lies this mind-blowing National Park. Erawan National Park attracts tons of tourists for its seven-tiered waterfalls that make stunning emerald green pools and hikes. A trip here would take at least one whole day; hence, it is recommended to stay in one of the hotels here or camp in the park.
This park has five different types of habitats for mammals, reptiles, birds, amphibians and freshwater species.
It is home to a variety of birds like crested serpent eagle, black-names monarch, black-crested bulbul, green-billed malkoha and many others. Macquas, monitor lizards and squirrels are very common. If one digs deeper, one may find Indochinese serow, Siamese Hare, Elephants, Boars and many others.
Timings:
8:00 AM to 4:30 PM
Entry Fee:
International Visitors - THB 300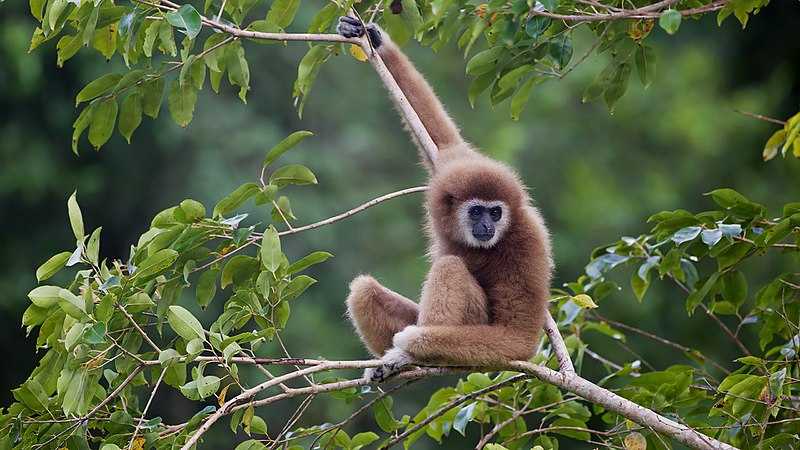 The largest National park in Thailand, Kaeng Krachan covers a vast dense region of rich flora and fauna; giving tourists an experience of a lifetime.
About 57 mammals and 400 bird species, countless reptiles and 300 types of bird species including leopards, elephants, bears, deers, porcupines, owls, stocks, eagles and hornbills live in these beautiful valleys, between gigantic cliffs and mountains, and under the canopies with the mesmerising mists and sunrays.
It is recommended to camp in the forests and wake up to birds chirping across the spectacular sunrise.
Timings:
5:00 AM - 7:00 PM

Entry Fee:

Adults - THB 300
Children - THB 200
Wildlife Conservation in Thailand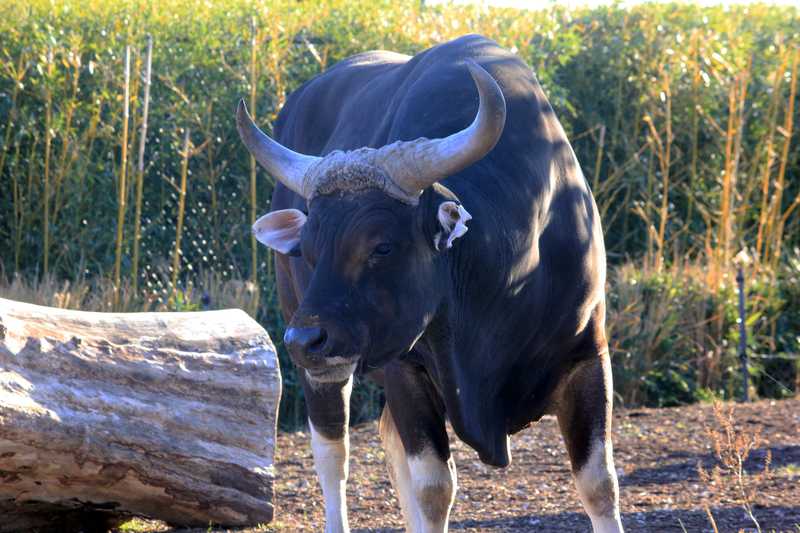 There are 264 types of mammals in Thailand on the IUCN Red List, out of which three are critically endangered while 24 vulnerable and two near threatened. Thailand also boasts of having more than a thousand bird species, with 45 of them being rare. The habitats of these species have been snatched away to make way for the luxury of men.
Although tourism has gained momentum for these National parks, wildlife sanctuaries and reserves, their significance is fading out due to littering, clearance of forests to make residential areas, hunting and poaching, and establishing of factories. These activities not only affect the resident species but also of the migratory birds. Hence while we visit these national parks in awe of these unique creatures, it also becomes a responsibility to keep their home clean.