There comes a point in each of our lives where we feel totally burnt out, there seems to be nothing to look forward to and its difficult to tell a day apart from the rest. I was stuck at a similar dead-end a few years ago and desperately needed a break. A weekend away just would NOT do, and taking 15 days off seemed laughably absurd. So, I took a sabbatical for a month and vowed to return with stories, laughter, adventure, and a renewed vigour. 
However, I was also sure that I did not want to do just a regular sightseeing kind of a trip; I wanted to experience the true flavour of my intended destination. So it was that on a lazy Sunday afternoon, stalking a distant friends' Facebook account that I came across pictures of her volunteering at a school in Satoli,
Uttarakhand
.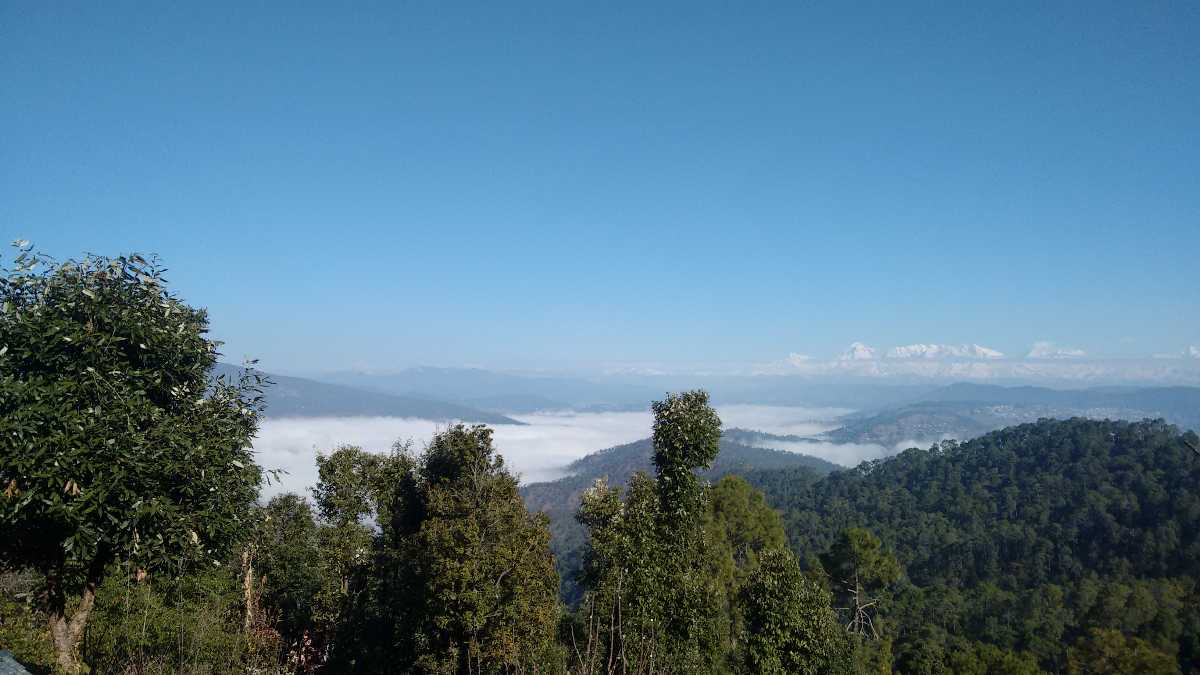 The place looked perfect, the quiet hills, murmuring streams and cackling hearths were almost audible in their authenticity. This is what I needed, this is what I wanted and this is what was calling out to me. So began my tryst with this quiet Kumaoni village.
Setting Out: Planning and Execution
With almost no roadmap at hand and no one to really tell me how to go about my voluntourism adventure, I wrote to the founder of the school where I wanted to volunteer at asking him what would be a good time for me to come down there and share my talents with the kids. Little did I know that they would teach me way more than I could ever dream to. It was decided then, that I would be at the school for 10 days in the month of January 2015. I know it seems like this was a long time ago, but in my head, it's a blip in time. Meanwhile, back home, I happened to meet another friend who also wanted to accompany me on this trip and so, after seeking due permission from the authorities, We set Off!
The Long Road Home
Although we were more than aware that the journey to Satoli itself would be long, it did not deter us one bit! We were so excited to just be there and meet the mountains and the kids, finally! The sojourn started as we left
Pune
and set out for
Mumbai
to meet the Rajdhani Express at Mumbai Central. Daydreaming, planning, chatting and excited we chugged along to the New
Delhi
station. From New Delhi, we caught the
Ranikhet
express to Kathgodam. Soon, a realisation hit us! We were travelling to one of the coldest places in
India
which would experience some of the most freezing winter temperatures that year. After all, it was the month of January! A first in both our lives.
Meeting the Village of Satoli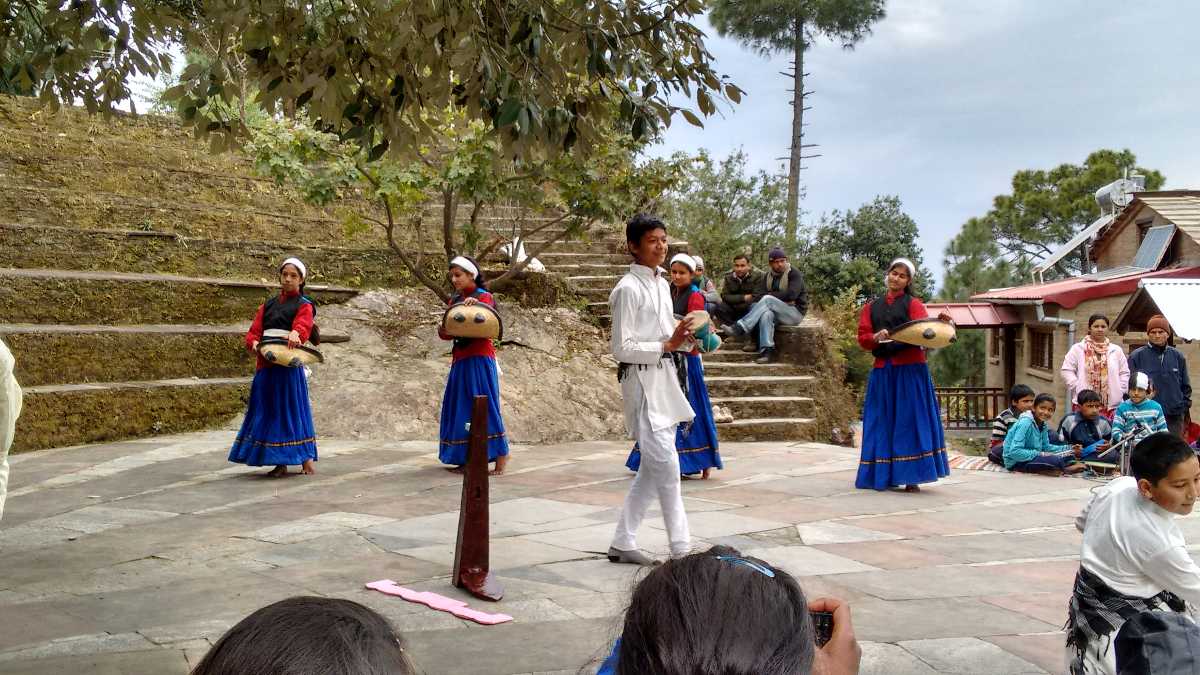 We reached Kathgodam and met our driver, who would take us further to the town of Satoli where the school was located. Although tiredness took over my friend and she dozed off in the car, I couldn't bring myself to sleep a wink! As I looked around, the sky was beginning to lighten up and I realized it would be sunrise soon. My first tryst with sunrise in the mountains and it stood up to my expectations with its play of orange, grey, blue and pink. We reached Satoli and went off to the quaint little homestay owned by a member of the staff at the school. Satoli rests on the slope of a hill about 2 hours away from
Almora
village in the lap of Kumaoni mountains. The pure air and silence was a welcome respite from the soot of the city and the din of its roads. Over the next 10 days, we volunteered at the school and taught the kids dance and drama for their fundraising event which was due to happen in January last week. Their cherubic pink faces, the innocence in their eyes, and their determination to learn even after trekking for 4-5 km every day put our own lives into perspective and our hearts were more humbled than ever before. 
Travelling While Volunteering


Our days at the school would not be more than 4-5 hours long, the rest of the time we would just walk around in the hills, explore the meadows, talk to the locals, go sightseeing around the town and then huddle up under 6 blankets and a space heater! One of the days, we even hired a local driver to take us to the temple of Jaageshwar that had 108 Jyotirlingas, we passed the jungles of
Binsar
, and dined at an old and quaint hunting lodge that day! Although volunteering and travelling seemed like two opposing ideas that could not go together - with a little gumption and little enthusiasm we made it happen! We witnessed surreal snow-capped peaks, large, open meadows, striking rock formations and even walked around in the snow barefeet! 
The Mountain Folk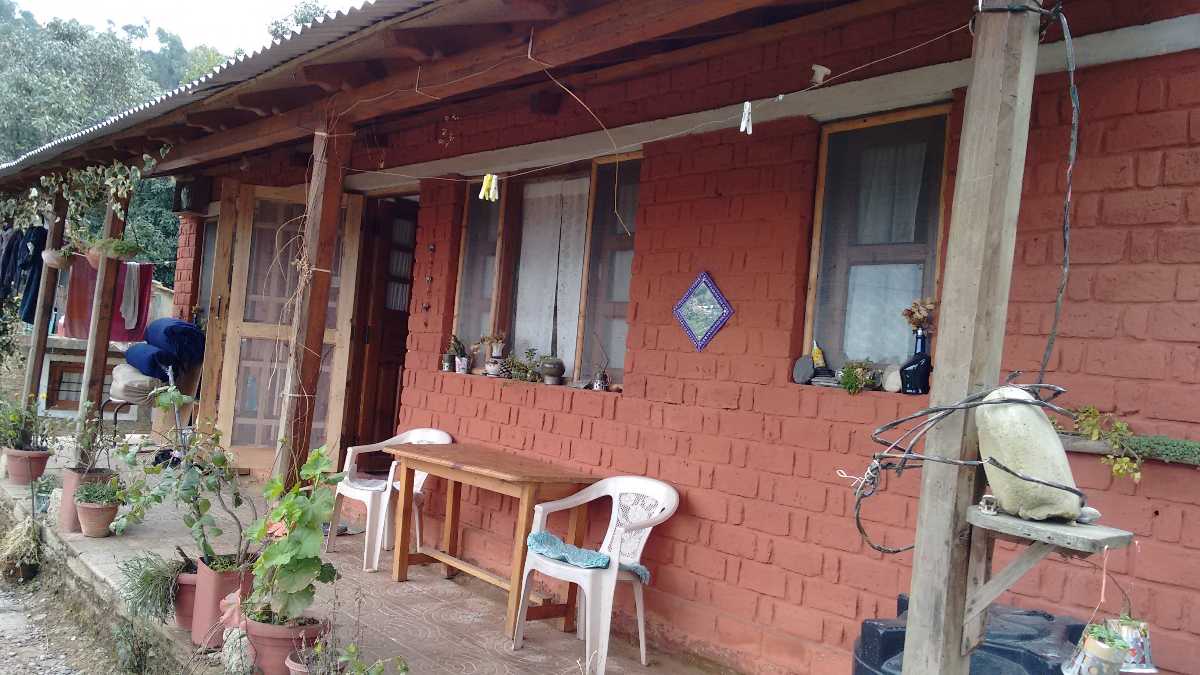 It is said that the Pahadi (Mountain) folk in India are among the most loving and gracious people you would ever meet. I would like to add that they are also among the most down-to-earth and wise people I have ever had the pleasure of interacting with. Even if we passed the house of one of the students their parents would not leave us without a cup of chai. Another teacher I met there was a 15- year old student of the school who also taught the kids Hindi and Mathematics, took care of her ailing parents by doing all the housework herself and earned a living for herself and her family by following one simple diktat "
Main apni khushi ke liye khud zimmedar hoon aur mere dil ko jo khush karta hain main wohi karti hoon
" (I am responsible for my own happiness and I will always do things that make my heart smile.)
When Weather Change Brings About a Change in Travel Plans!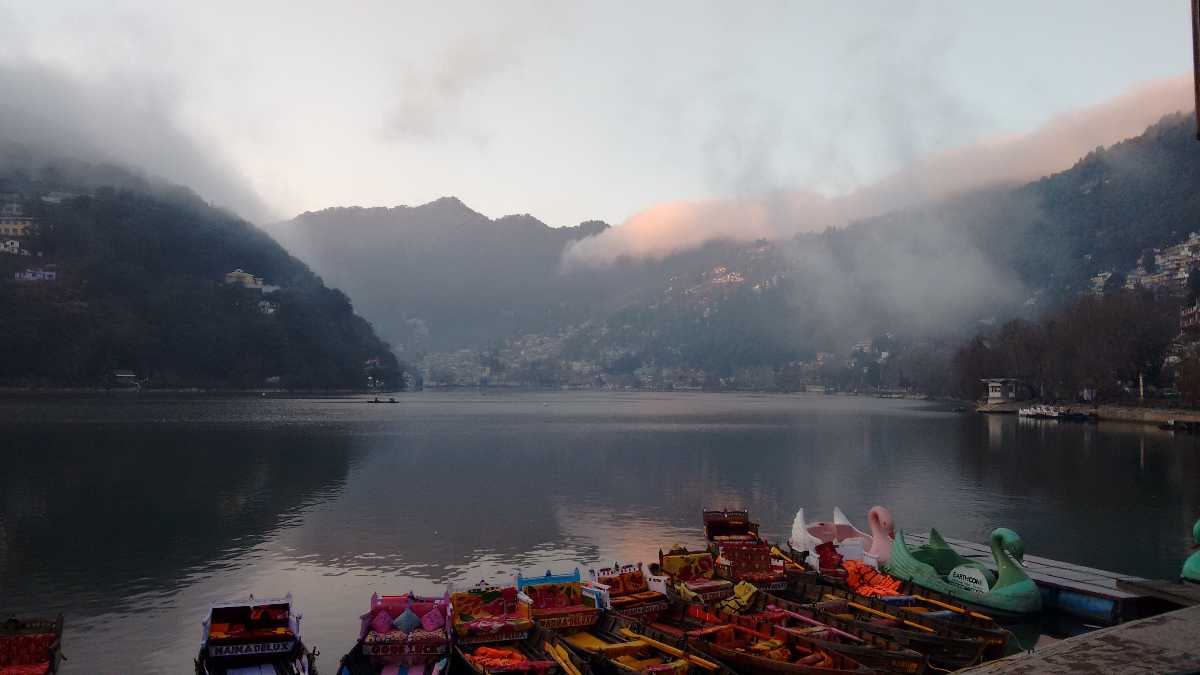 Naini Lake at
Nainital
" width="700" height="394" data-mce-src="https://www.holidify.com/images/cmsuploads/compressed/satoli_-)-11(1)_20190913162454.jpg" style="display: block; margin-left: auto; margin-right: auto;" data-mce-style="display: block; margin-left: auto; margin-right: auto;">
A couple of days before we were to bid adieu to Satoli, it started pouring heavily. The villagers warned us that if that continued, it would turn into snowfall and block our only way of getting to Kathgodam and onwards to Delhi. After a little thought, we both set out for Nainital, which was a lower-lying and more accessible destination that had 3 alternate routes leading out. As we reached Nainital a bus ride and bumpy rickshaw travel later - we found ourselves staying right in front of the Naini Lake. We spent a day in Nainital, hired a driver who would then take us to Kathgodam and onwards to Delhi.

In Delhi, we were finally able to witness the performance the students and we had strived hard for, bringing a befitting end to a journey that is not only etched in my memory but has left a deep imprint on my life.