There are several solo travellers out there who travel the world and give us insights on the nitty-gritty of the journey, making our trips more comfortable. And if you plan on vacaying solo, they will provide you with the inspiration you need. Their Instagram feed will urge you to pack your bags and take to the most exotic or the most unexpected terrains of the world. Want to know some of the best solo travellers who have the greatest Instagram feeds of all? Here's a list you can refer to immediately and hit the follow button. 
1. Tanya Khanijow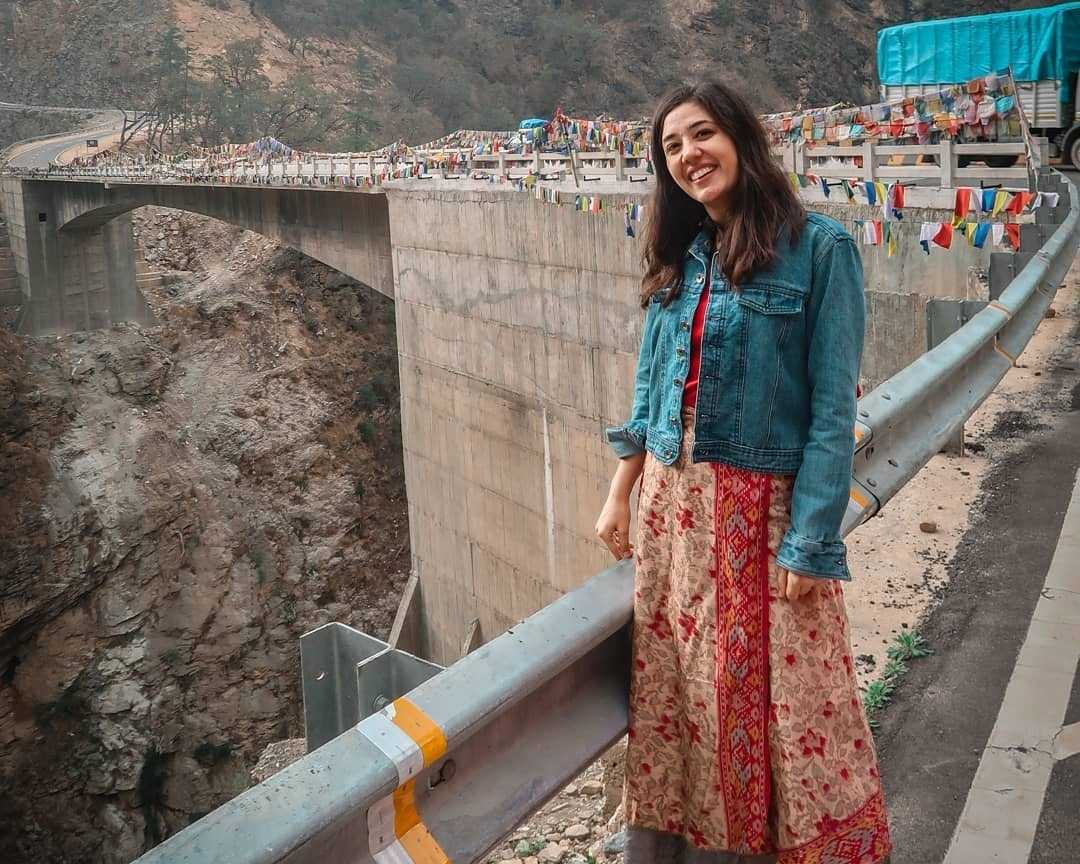 You look at the feed and immediately fall in love with travelling. She makes everything look so picturesque and classy. She is sure to feature in all her travel photographs, and we are not complaining. Exploring the most unexpected places is her travel mantra, and her adventures are pretty rugged. She explores domestic culture, interacts with tribes and localities. She gives you useful travel hacks and shops off local stores for eateries. Tanya ventures into the most unexplored destinations and does not hesitate to try her hand on the local cultures. Let's say that she loves the dynamics of different destinations and gives us a whole new perspective on travel. Her little adventures make travelling irresistible. 
2. Kritika Goel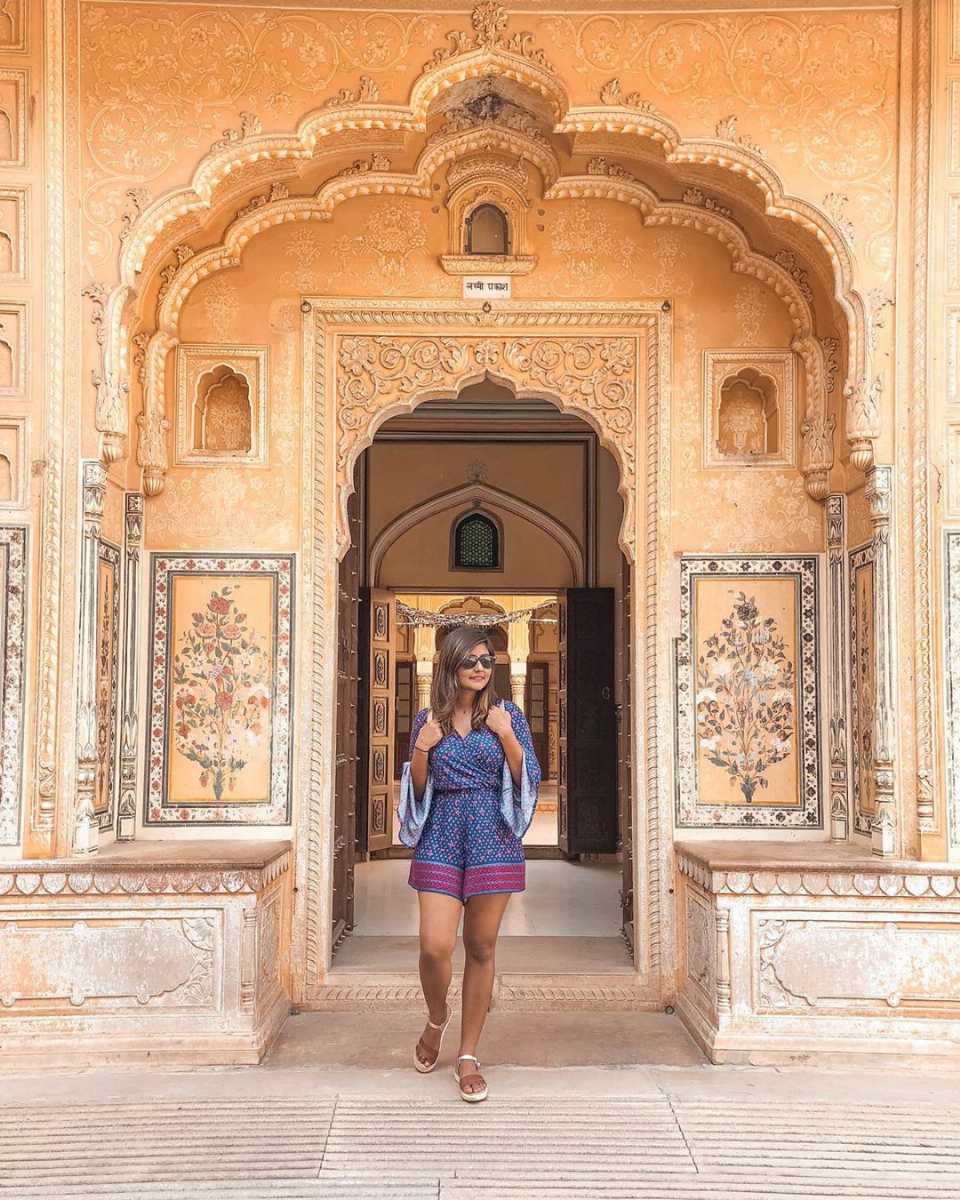 Her Instagram is a window to the most exotic locations in the world. She has a fetish for magnificent heritage, especially those bearing royal doors and gateways. Her frames are so striking and vivid. Kritika's taste in travel is a mix. You can see her taking that trek up to the charming location, or you can witness her indulging in the most grandeur sights. She travels to both mainstream and unexplored places. Her feed is so colourful and arresting that you can't help but follow her right away.
Along with travel, she is a little fashionista too! She most likely is a sucker for human interest stories and portraits. She seems to love destinations where she can chill by the seaside or jump into adventure sports or just float. Her Instagram is pretty cool! 
3. Prakriti Varshney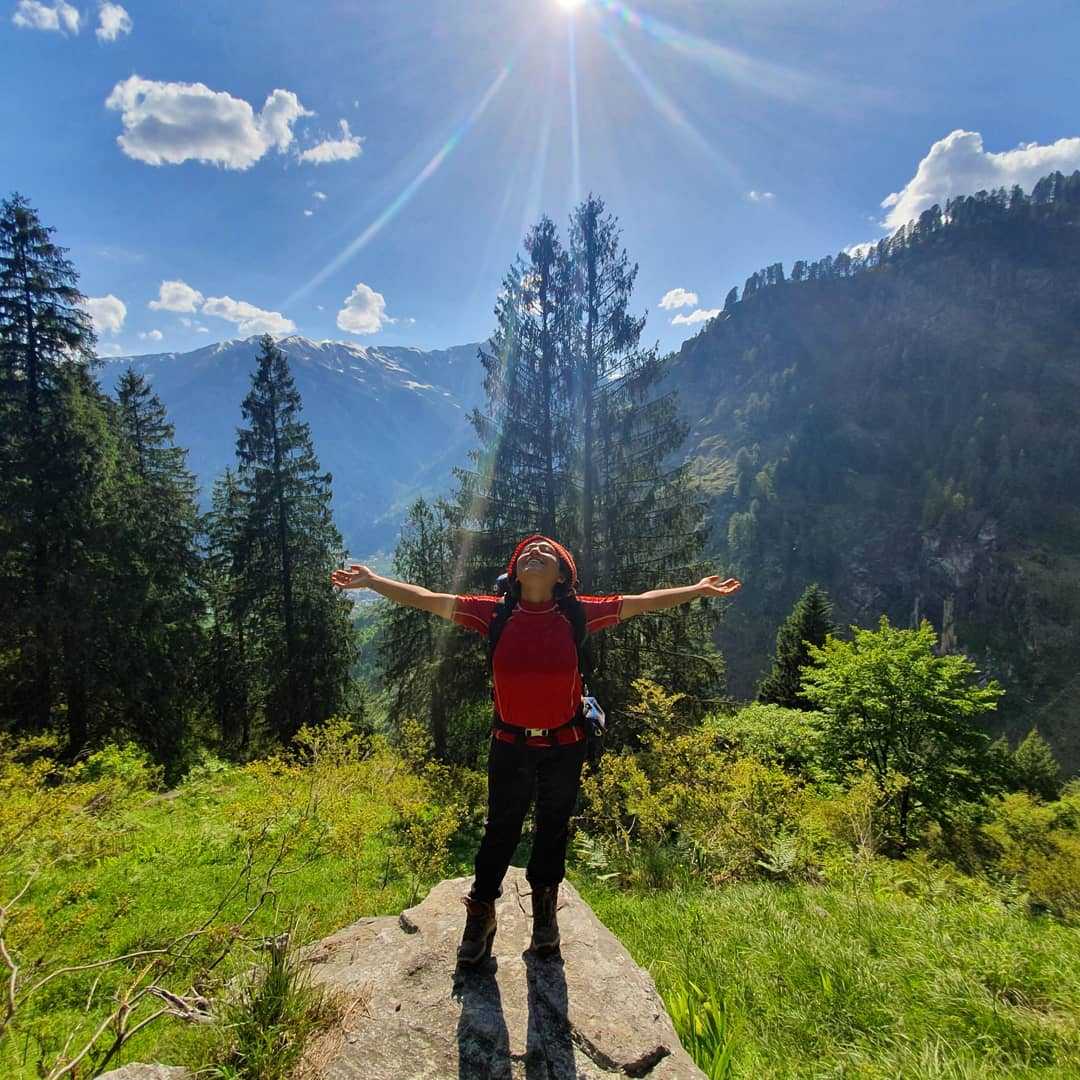 This one's a devoted
India
n solo traveller. Yes if you think India is not so safe for girls to travel solo, she beats the myth. She has a very dedicated travel experience of North-East India with some great experiences shared. She recently went on to open a hostel for girls in
Manali
, which is applaudable. She is a sucker of natural destinations and wildlife, especially dogs. From snow-capped mountains, lush green valleys to crystal clear lakes, she has nearly covered them all of India. She makes a living on roads like a nomad so breezy. You will hardly find a human-made or artificial attraction on her feed; nature is her go-to travel hub. Mountains, trails, flags, lakes, wildlife, and skies are all that she covers. So if you are a hard-core nature lover and prefer heading to destinations like these, she has just the right travel page to follow. 
4. Dikshit Mundra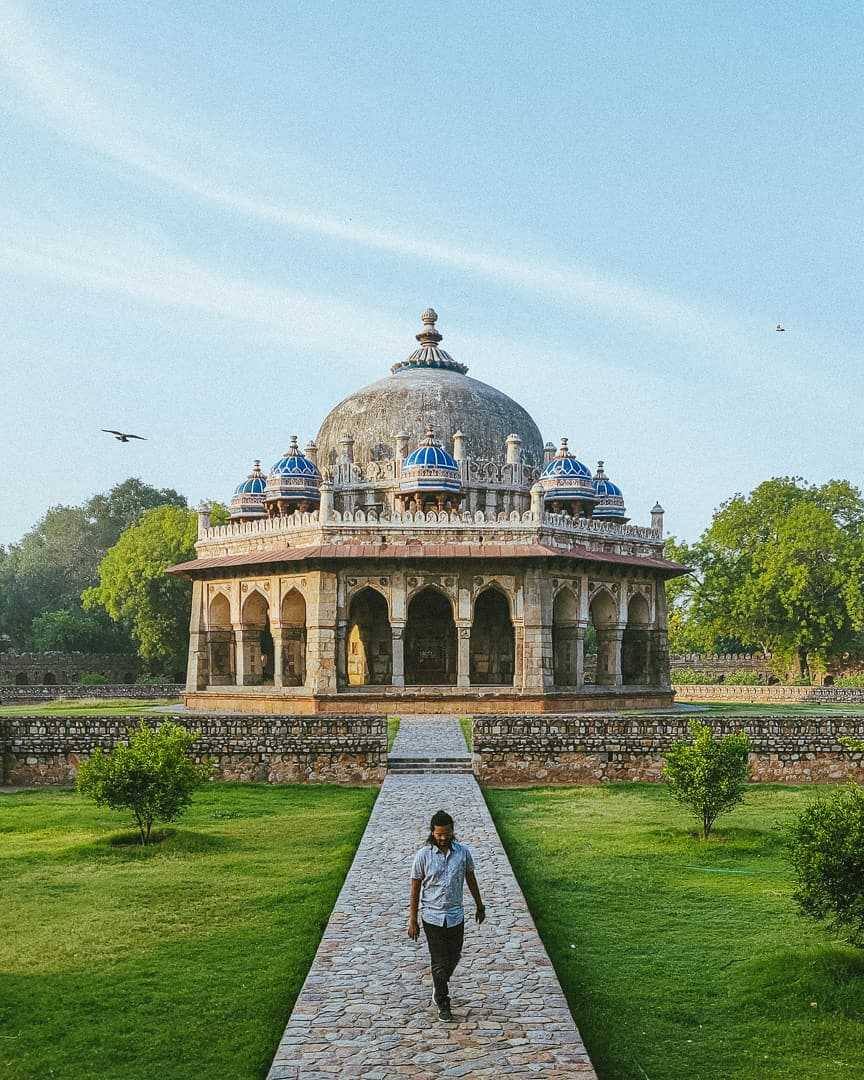 Dikshit is a travel photographer who sees the world through his lens and captures the most scenic places of all times. His perspective is unique, and his feed is dynamic. He captures stories and portraits at their prime. Dikshit travels across India to find the perfect captures. Every photo is undoubtedly beautiful. A lot of his feed is dedicated to the wild and uncertain. It is difficult to categorise his travel photography because of its diversity. It is an account which needs to be followed because of its vivid travel photographs. He traverses through to a lot of Indian destinations, capturing their beauty. He does also covers foreign destinations now and then. 
5. Kamya (Wandering Kamya)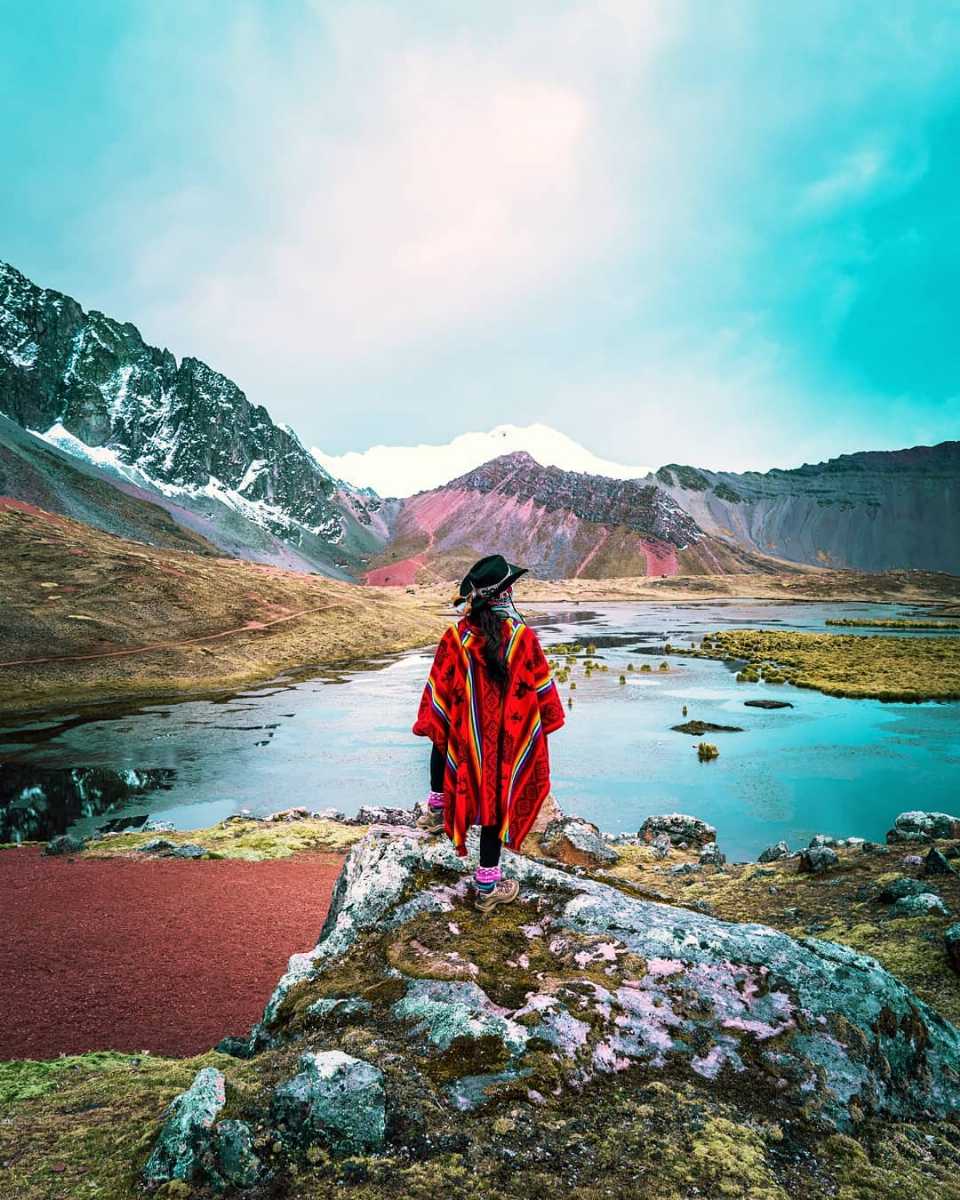 Kamya has a very lively and vibrant feed. Her aesthetic sense is top-notch. She is undoubtedly a bold traveller, unafraid to explore the various facets of travel. The photographs are so striking and graphic; you will love it. Her travels are rustic and rugged, holding different hues of the palate. She is mostly a foreign traveller and loves to explore beach places. Her feed is quite reflective of her confident personality, too, which is well appreciated by many. Landscapes, cityscapes and horizons, she has covered them all. She is a true blue wanderer and calls herself a digital nomad. Festivals, activity hubs, temples, and markets are also highlighted in her account. If you want to follow a solo traveller who is unafraid of exploring the world in its true colours, Kamya should be the one. Hit follow right now! 
6. Rahul Vangani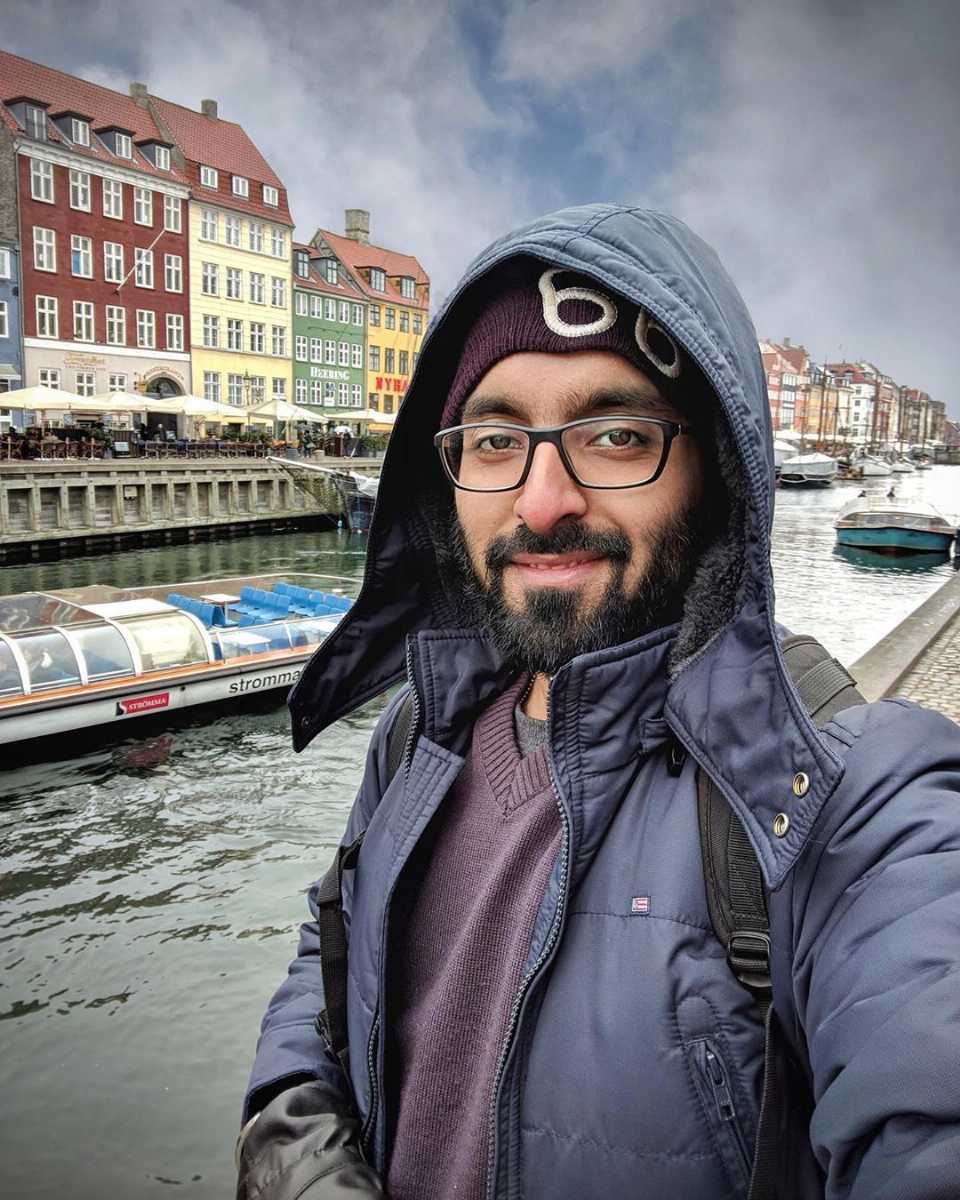 Rahul is a traveller and photographer who has been featured on various platforms. His love for photography reflects in his pictures, each of which is stunning in their sense. He does justice to the use of techniques in photography, adding a great touch to his travel memoirs. His travel subject may be mainstream, but his photography gives a whole new perspective to the image. Architecture and cars are the highlights of his feed. If you are a budding photographer or travel junkie looking for new ideas to do justice to picturesque locations, you should follow him. His cityscapes are one of the best you'll ever see. Each photo has a drama and theatre to it. He plays around with motion photography which deserves a glance for sure! 
7. Ajinkya Bhonde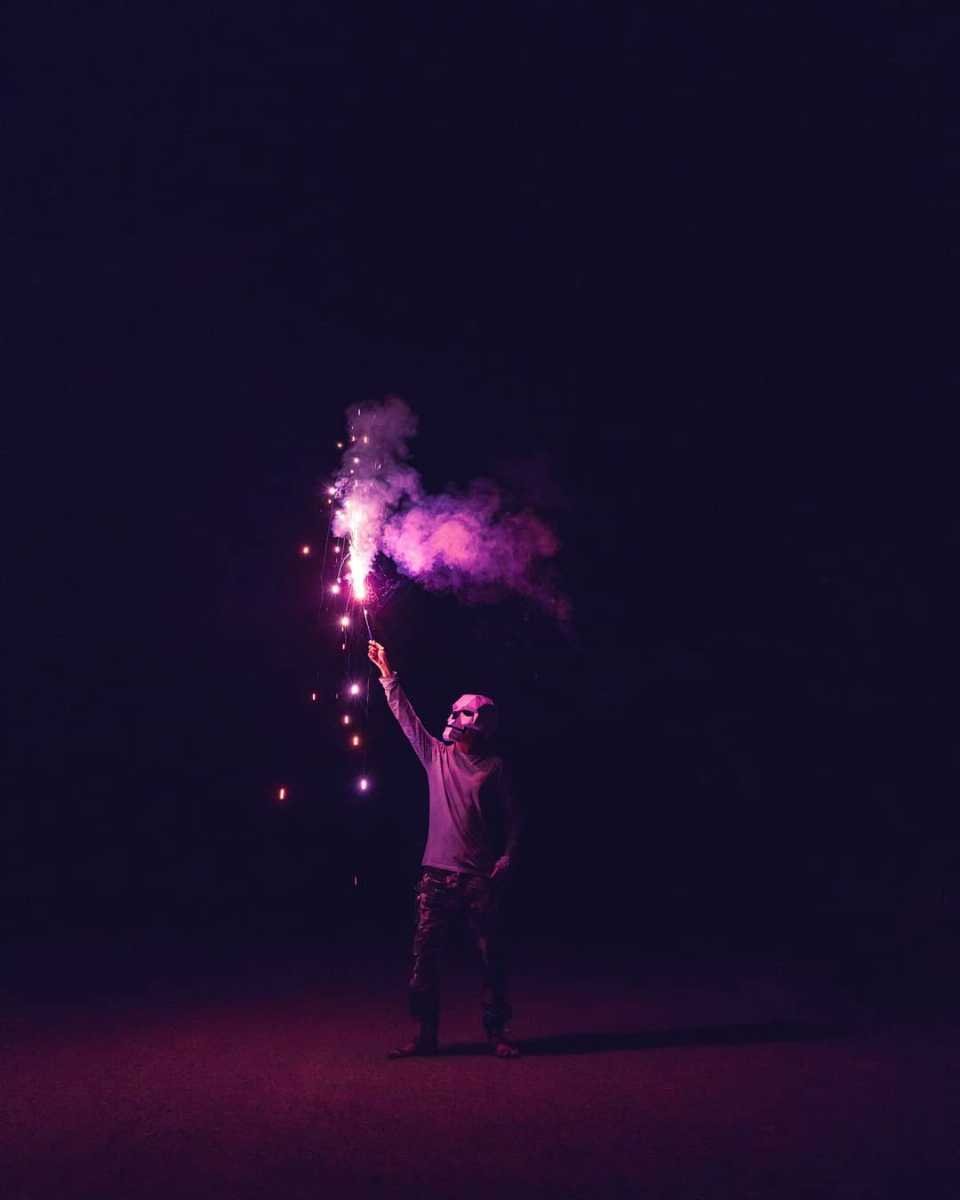 A major highlight of Ajinkya Bhonde's Instagram feed is the photography of attractions in the dark. The nightscapes are so well shot, and he manages to capture different colours in the frame too. His portraits are exciting as well. On his travel ventures, he loves to attract the locals. He seems to be a sucker for seas and skies. His stories reveal that his best pictures are the most unplanned and spontaneous ones. The road-light series on his feed needs to be checked out right away. He is a master of editing; thus, his pictures enhance ten folds! He picks a set of colours, one at a time and that makes his feed look super aesthetic. He even posts tutorials for photo editing. If you want to learn good photography, follow him now! 
8. Surakhshit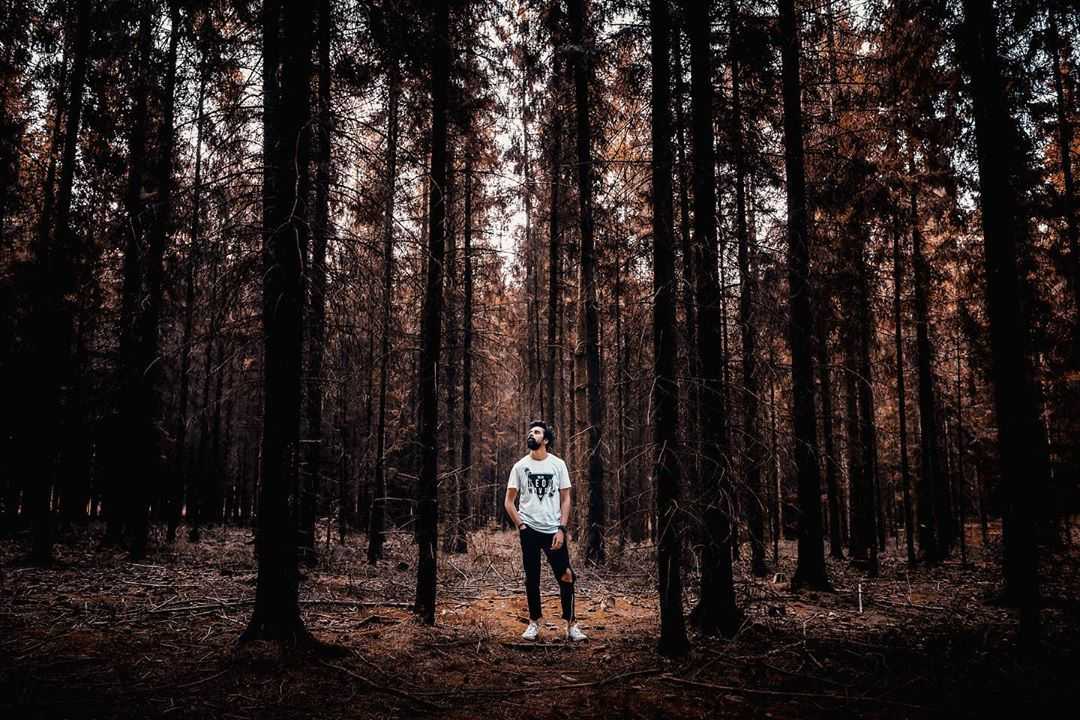 Surakhshit's Instagram has a very orange and trek vibe. The photos are no short of beauty, and his travel adventures are an amalgam of both classy and rustic. His pictures are toned down to the shades of grey, very autumnal and soothing. He often travels to foreign locations. He even vlogs the exotic places he visits. It sure will inspire you to photograph anything and everything, but with a motto. Surakhshit's feed is pretty catchy and striking. He paints stories in his pictures, and they are worth observing. 
9. Abhimanyu Singh Dalal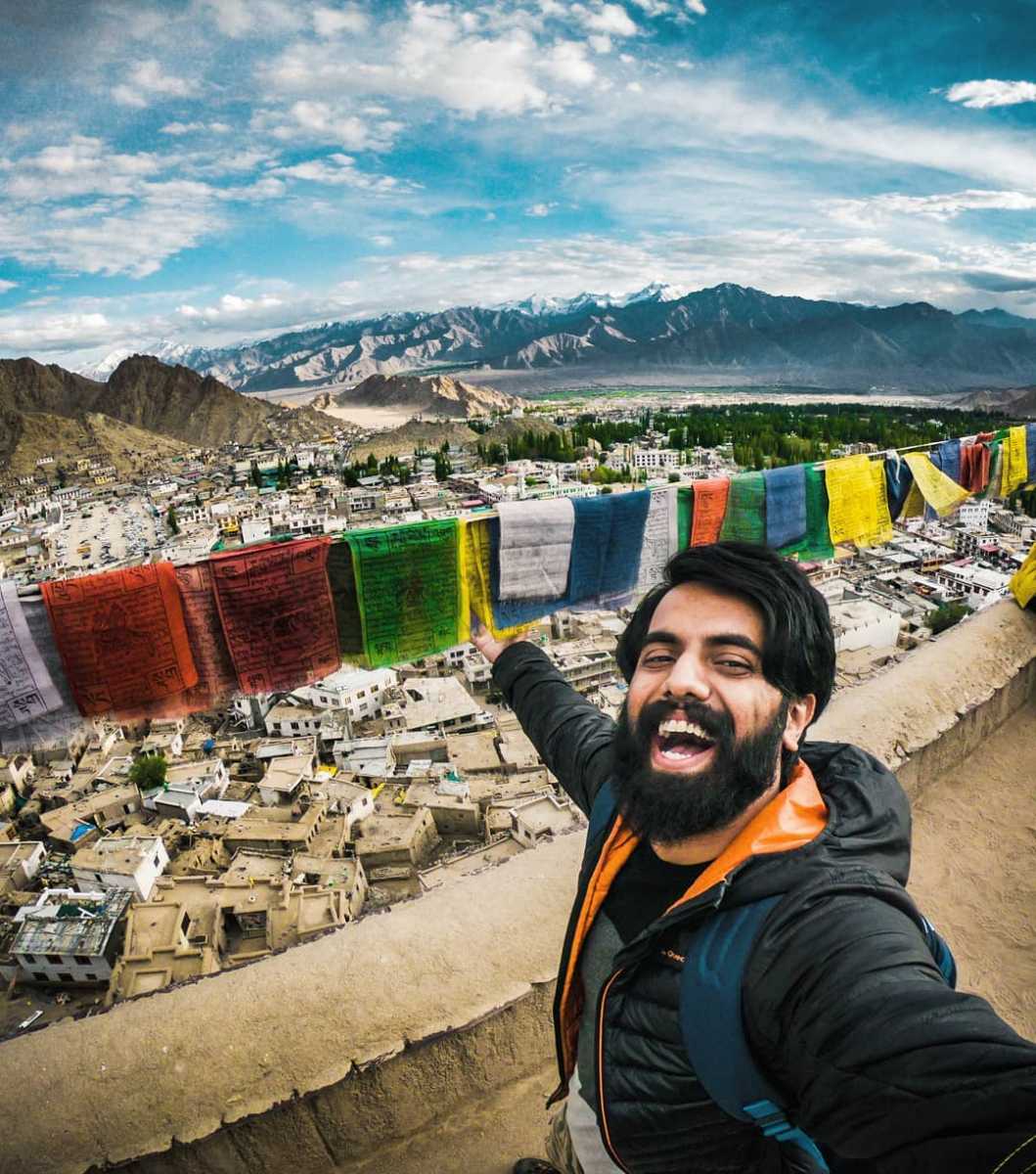 His feed is as exciting as his username! Abhimanyu truly pictures the joys of travelling, and his gigantic smile in each picture says it all. Conversing with localities, living in the wilderness of nature and celebrating the glories of life is what his Instagram and travel mantra points at. He paints poetry in almost all his pictures, highlighting all five elements of nature. If you connect to the environment, follow him right now. He celebrated the domesticities of life and captured nature beautifully. He has unique perspectives as well as frames. He explores the natural landscapes of India and posts pictures that make you want to travel to them. Yes, he is an excellent solo traveller. 
10. Shivya Nath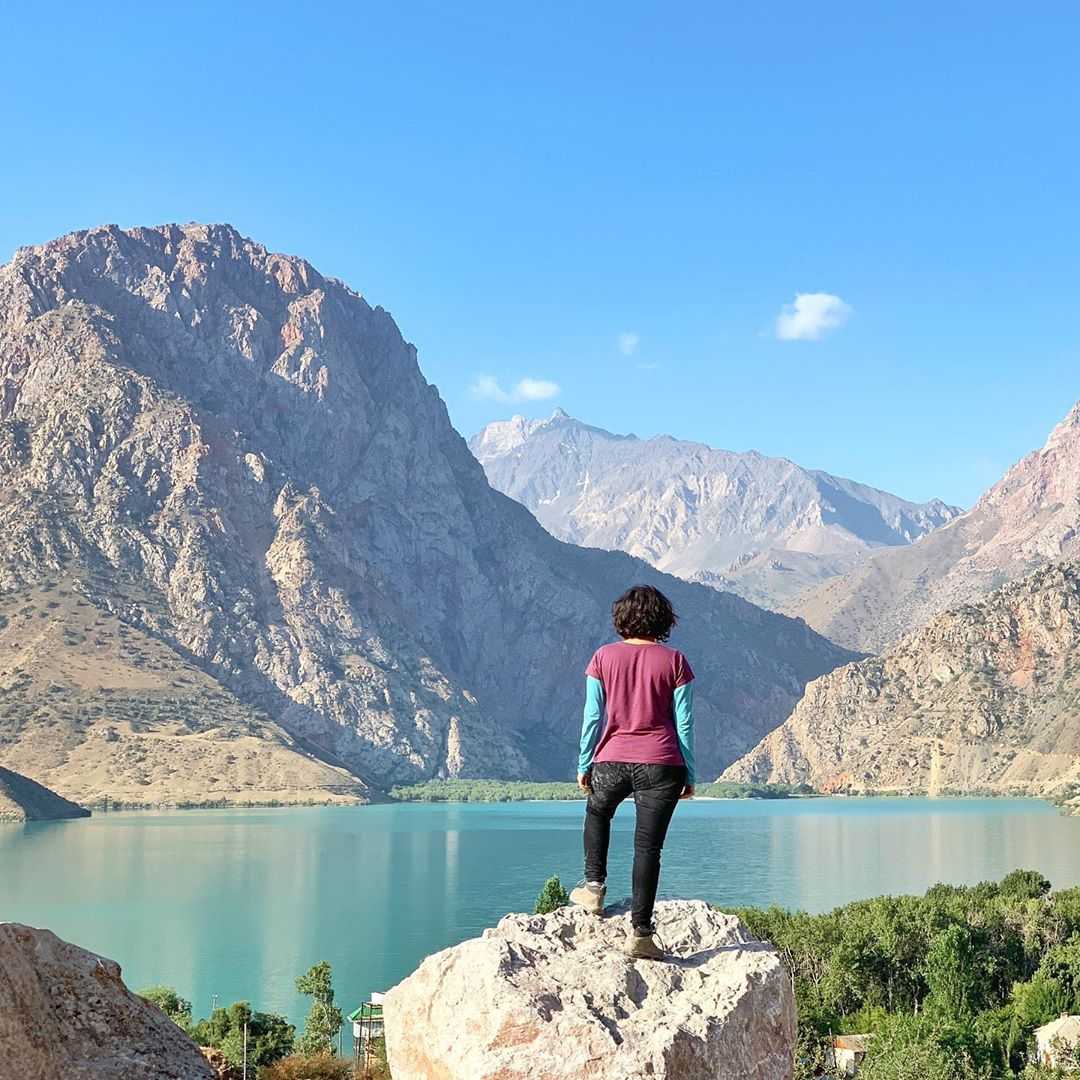 Shivya is a solo traveller who has the most number of Instagram followers. If you ask why, well, she documents her experiences. She does not restrict her travel; she believes in economic expenditure and maintaining the sustainability of our surroundings. Shivya has travelled the world; she is a vegan and gives excellent tips and tricks of sustaining solo travels. She also has a book called the shooting star where she has penned down her wildest and best adventures of life, that too solo. She is an inspiration to all the women out there who wish to travel the world solo, but are hesitant. She explores cultures, talks to the locals, lives like them and adapts to their ethnicity before she finally heads to another destination. Her blogs are worth giving a read. From exotic to rustic locations, she has covered them all. If you are a solo traveller aspirant, follow her now! 
So here are all the accounts you should be following right away to get some travel inspiration. To travel is to live freely, especially when you travel solo. If you're scared, take a look at their accounts and get going! 
Where do you plan to take your solo trip to? Who has been your travel inspiration? Let us know in the comments below!