It's needless to say that the Covid-19 crisis has brought along with it a feeling of anxiety and terror to conquer your favorite travel destinations around the world. While we all had our expedition plans and travel bucket lists ready, Covid-19 effectively wrecked it. However, there is great scope to travel and take smart trips across the country without having to worry about our safety and well-being. All we need to do is modify our bucket list and opt for safer and contactless trips to keep the vacay spirit alive and kicking!
Wondering which travel experiences to opt for? We've enlisted some of the safe experiences to undertake post-COVID-19.
1. Road Tripping in Ladakh


Replete with attraction and sceneries, Ladakh is best enjoyed through a road trip. It boasts of a plethora of landscapes that range from semi-desert regions to endorheic lakes. The adventure of rugged terrains, tough crevices, and higher altitudes make it challenging and exhilarating. It sure is a bucket list item. Biking through the quilting networks of Ladakh will certainly be a trip to remember. If you've been planning this road trip since forever, it's time to seize it NOW!

2. Palace Staycations in Rajasthan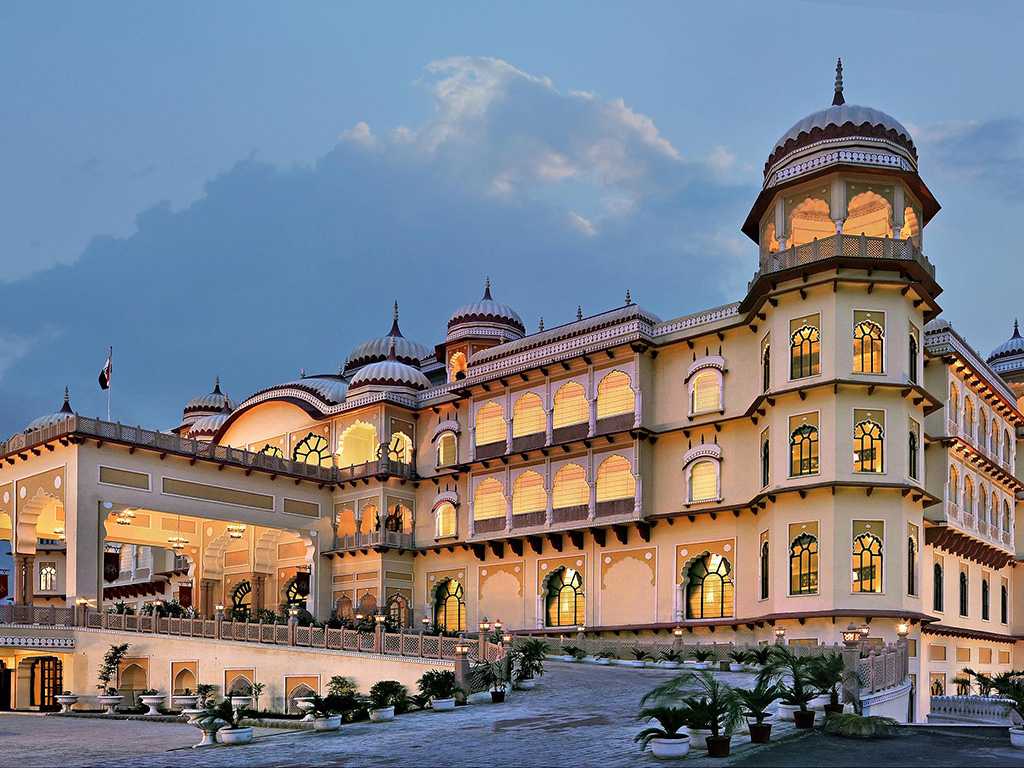 There's a thing about the royal palaces and it's hospitality, it never fails to impress. Brimming with grandeur and historic significance, a palace staycation would be a majestic vacation in itself. You can get up-close with the life of the Maharajas and their lifestyle. Palaces have always been extra cautious and particular about hygiene. With the Covid-19 scenario, we bet they've escalated their sanitization and disinfecting services leaving you to rest assured about your safety. You can choose from The Taj Lake Palace, Leela Palace, Sujan Rajmahal, Fateh Garh, and more and taste the splendor of kingship. It may be a little heavy on your pocket, but hey! you deserve the palace staycation.

3. Trekking through the Himalayas


Going on treks in India is one of the best ways to explore its mountains and biodiversity. There's nothing better than a backpack in the mighty snow peaks and rocky elevations of the Himalayas. The Himalayan treks vary in difficulty from the difficult and almost impassable Upper Himalayas in Uttarakhand to the long winding trekking trails of Himachal Pradesh. The solitude and recluse nature of the hilly regions make it a secure choice and reduces any sort of human contact.

4. Safari Hopping in Karnataka


Karnataka tourism is synonymous with safari excavations. If you're an environment enthusiast, turning to wildlife safaris for your travel plan would be the ideal choice. From elephant safaris, tiger spotting to full-fledged jungle touring, you'll have a great time viewing the magnificent wildlife of the region. There's minimal risk in safaris and you can ensure complete social distancing. The remote zones of the forest make it cozy and adventurous. A beautiful marriage of wildlife, nature, and travel seems like a thing for your bucket list!

5. Exploring secluded beaches in Goa


Have your Goa plans gone down the drains? Goa has always been a populous destination packed with tourists. Beaches, bars, casinos, forts, and restaurants have always been full to its capacity. The conventional chronicles of Goa may be a risky affair for now but it does have a few secluded and untamed beaches which you can safely explore. Basking in the sun and sand wouldn't be so harsh as heading to a casino to indulge in a little gamble. You should be avoiding commercial areas and hit-up the off-beaten track. From Cola to Butterfly beach, there are many which remain unexcavated in the beach paradise.
6. Caving in the Midst of Meghalaya


Cave explorations in Meghalaya is a thrilling adventure to embark upon. The North-eastern state is alive with caves that make for the best distancing-travel plan post-COVID-19. Minimum human interaction, safe distancing, and a valiant plan are all you need. Underground pathways, river and gorge pathways, and pitch dark surroundings are what the Meghalaya caves comprise of. The glorious stalagmite and stalactite formations, along with the thrill of adventure is what gives the cave adventure a big thumbs up. Meghalaya takes great pride in its caves like Mawsmai caves, Krem Liat Prah, Siju Caves, and many more.
7. Stargazing in the Rann of Kutch



Stargazing is an experience that involves staring into the depths of space and into the vastness. Tagged as the largest salt marsh in the world, the Rann of Kutch is a magnificent vacation spot. One can experience a strange light phenomenon known as Chir Bhatti (Ghost lights) as well as view the beautiful spectacles of the night sky. A lot of visual astronomy and astrophotography is possible from here, and most who have visited say that they can see nearly 6 magnitude stars with the naked eye. It is one of the best stargazing spots in India. There's no harm in embarking upon a stargazing adventure as all you gotta do is lie back and gaze into the oblivion of the stars and sky.
8. Glamorous Camping in Wayanad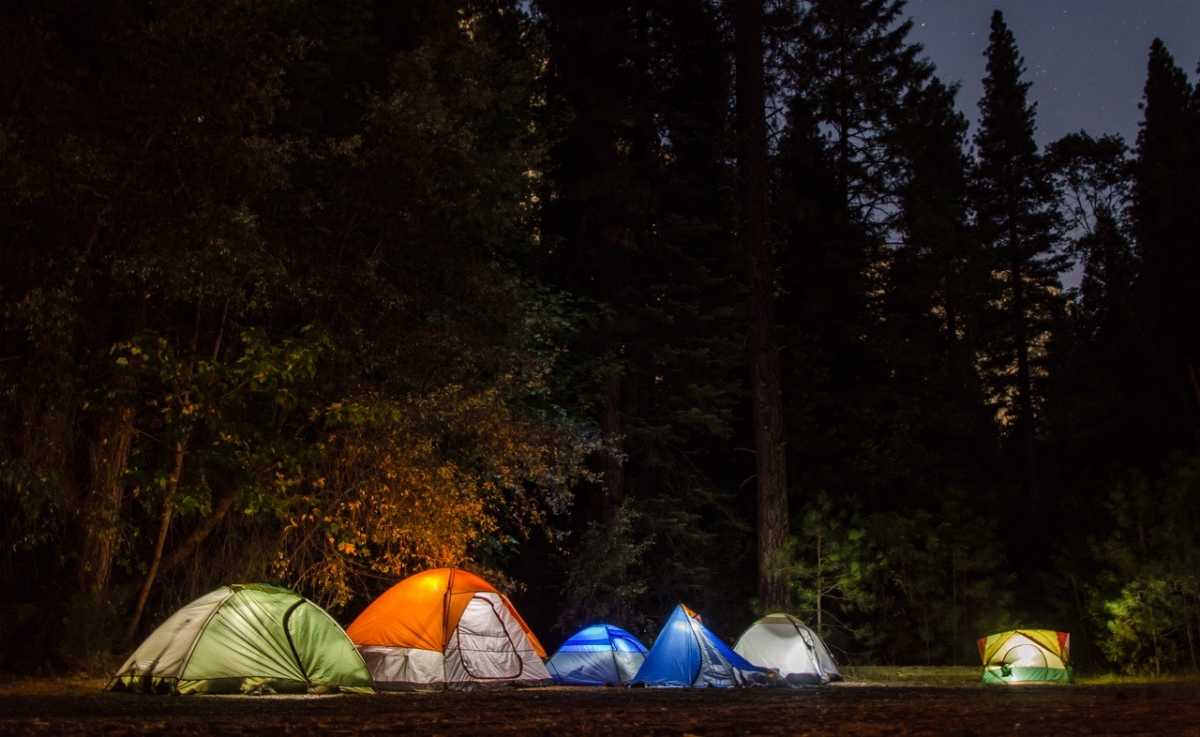 Wayanad comprises of dreamlike locations and sceneries resplendent with green carpets, charming woods, lofty peaks, and enchanting valleys. The impeccable hill station offers mesmerizing landscapes to indulge in a great camping experience and have a great time in the lap of nature. The Western ghats add onto the beautiful terrains which Wayanad boasts of. One can either camp in the vastness of the valleys or in the dense forests of the town. This way, you would only be in contact with your close circle of acquaintances which effectively reduces your exposure to Covid-19.
These travel plans could be some of the best possible adventures that you can take in India. They are safe, minimalistic yet supremely adventurous. Add them to your bucket list now!
Would you like to add any other experience to this list? Let us know in the comments below!