What does romance mean to you? For many of us, some of the important points in that definition include beautiful views, delicious food or a fun activity, and most importantly, someone incredible to enjoy it with. The 'City of Joy' has an abundance of romantic and exciting places that you can visit with your significant other. But if you're wondering where to, from the historical to the natural and everything in between, we've got you covered. So if you have a date coming up or just want a new place to hang out with your beloved, look no further than our top picks.
Here, in no specific order, we've put together a list of the most Romantic places in
Kolkata
and all they have to offer:
1. Eco Park: For the couple who wants a date in the heart of nature

Organized is the perfect place for the nature-loving couple who are also adventurous. The relatively new and vast Eco Park is not completed, with parts still under development, but it has already gained tremendous popularity. With water sports and nature coming together, this can be a beautiful venue for your next date. Manicured lawns, trees gently rustling in the breeze, musical fountains, and many other attractions will make you want to spend hours are relaxing here. But that's not even the best part! The park offers colours gamut of sports, both on land and water with options such as kayaking, zorbing, paintball, boating, and archery alongside everything you will find at a fair or amusement park. Take a short ride on the toy train, indulge in a cruise or just explore the biggest park in Kolkata on E-Bikes or Eco-Carts. With the sheer vastness of this park, you can spend the whole day here and still not see or do everything you want to. And don't forget to take a picture with the replicas of the 7 Wonders of the World scattered around the park.
Location
: Major Arterial Road (South-East), Action Area II, New Town, Kolkata
Timings
: Monday - closed
Tuesday to Saturday - 12:00 hours to 19:30 hours
Sunday - 11:00 AM to 7:30 PM
Costs
: Entry - INR 30
Rides and games have separate individual prices

2. Elliot Park
This sprawling park comes as a breath of fresh air in the heart of the city. With well-maintained lush greenery, fountains, ponds, walkways and jogging tracks and ample seating areas scattered around the park it finds an enthusiastic audience in the city's youth. The park also offers a modicum of privacy for couples seeking a brief respite from their busy lives to enjoy each other's company. The soothing atmosphere is however not the only reason to visit. If you want some entertainment to go with your quiet day out, the grounds occasionally host events and concerts with a token entry fee. But keep in mind that you will need to check ahead of time if you want to make your visit coincide with an event. The park is easily accessible by all means of transport, with the Maidan metro station being the nearest. As a bonus, many of the other places on our list too are not very far from the park, and you could even combine a visit to another romantic place (or two) for the perfect day.
Location
: Jawaharlal Nehru Road, Maidan, Kolkata.
Cost
: Entry free
Timings
: 12:00 PM - 9:00 PM (daily)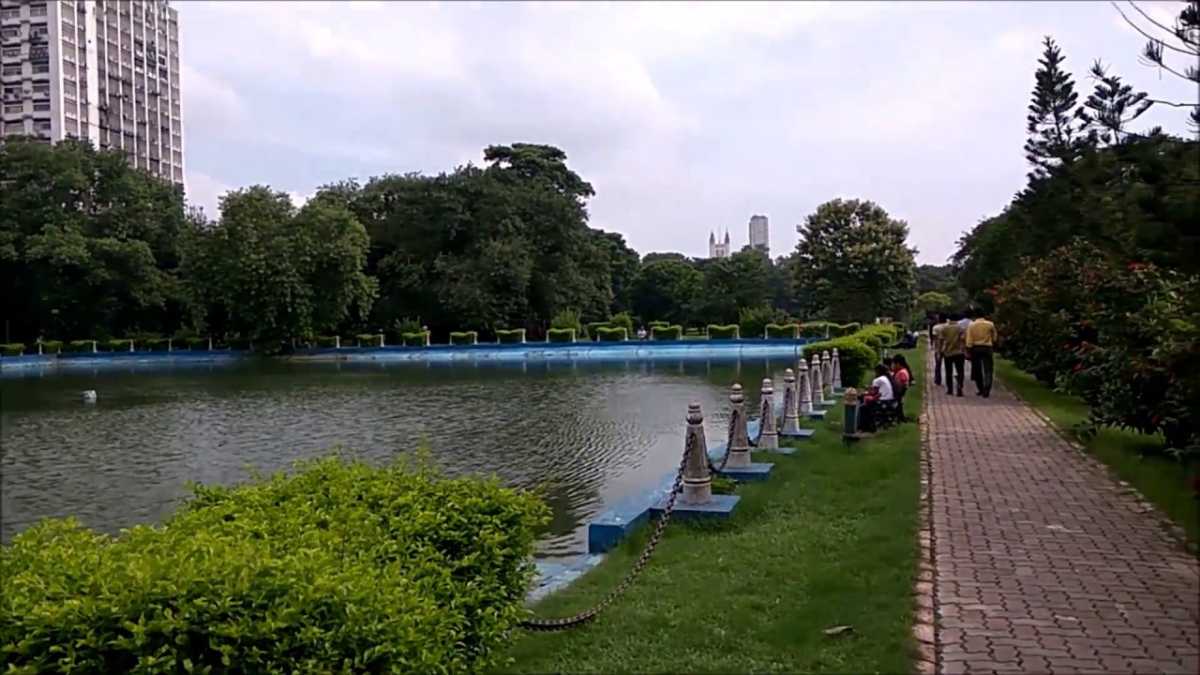 3. Princep Ghat
This is the perfect setting for an idyllic riverside outing. Princep Ghat is one of the oldest recreational spots in Kolkata and quite possibly it's most romantic. At any time of the day, this place, which also boasts a Greek and Gothic style beautiful monument, is a sight for sore eyes. Overlooking the river Hoogly, you can also watch the beautiful Vidyasagar Setu from here. Hold hands and take a walk along the well-maintained riverfront, enjoy the cool breeze and enjoy each other's company here. There are also numerous street food options should you be looking to indulge your taste buds too. The entire area is decorated with lights, so we would suggest coming here in the evening. Watch the sun sink into the horizon, bathing the river in shades of red and then the gradual onslaught of the glittering city lights on the water. Illuminated pathways, landscaped gardens, and a serene ambiance makes this place a favorite. And if you're lucky you might even find musicians playing here while you visit.
Don't forget to take a romantic private boat ride with your partner on the Ganges to finish up your date.
Location:
Fort William, Hastings, Kolkata.
Timings:
08:00 AM to 10:30 PM (daily)
Costs
: No entry fee, boating costs are variable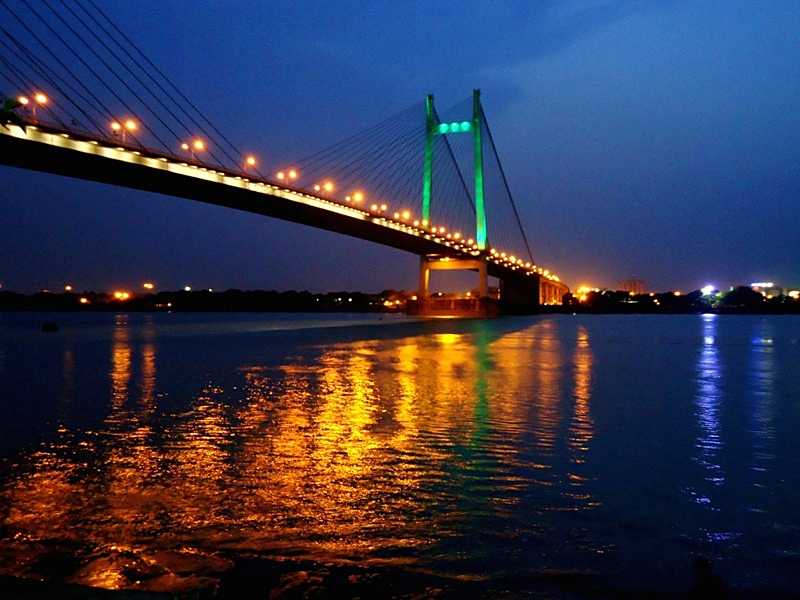 4. Victoria Memorial
A testament to the colonial history of Kolkata, this beautiful marble hall is dedicated to the memory of Queen Victoria. Its design echoes that of the Taj Mahal as does its beauty. Perched atop the central dome of the Memorial is an angel figure - The Angel of Victory as well as other allegorical sculptures. There are many reasons to visit the Victoria Memorial even aside from the beautiful architecture. With sprawling green gardens hued with flowers, waterbodies, fountains, and walkways interspersed with sculptures, there is a sense of serene seclusion here. You could even enjoy the exhibitions of portraits, sculptures, books, and photographs housed within the Victoria Memorial. At night the monument is brilliantly lit up with colorful lights. Make sure you watch the sound and light shows here if you are going on a winter evening. Tickets for the show are sold separately. Outside the Memorial gates, you can indulge in some street food or take a romantic horse carriage ride around the area.
Location:
Victoria Memorial Hall, 1, Queens Way, Kolkata
Costs:
Entry for Garden - INR 10
Entry for Museum - INR 20
Timings:
For Gallery and Museum - 10:00 AM to 5:00 PM [Closed on Mondays and National Holidays]
For Gardens - 05:30 AM to 6:15 PM (daily)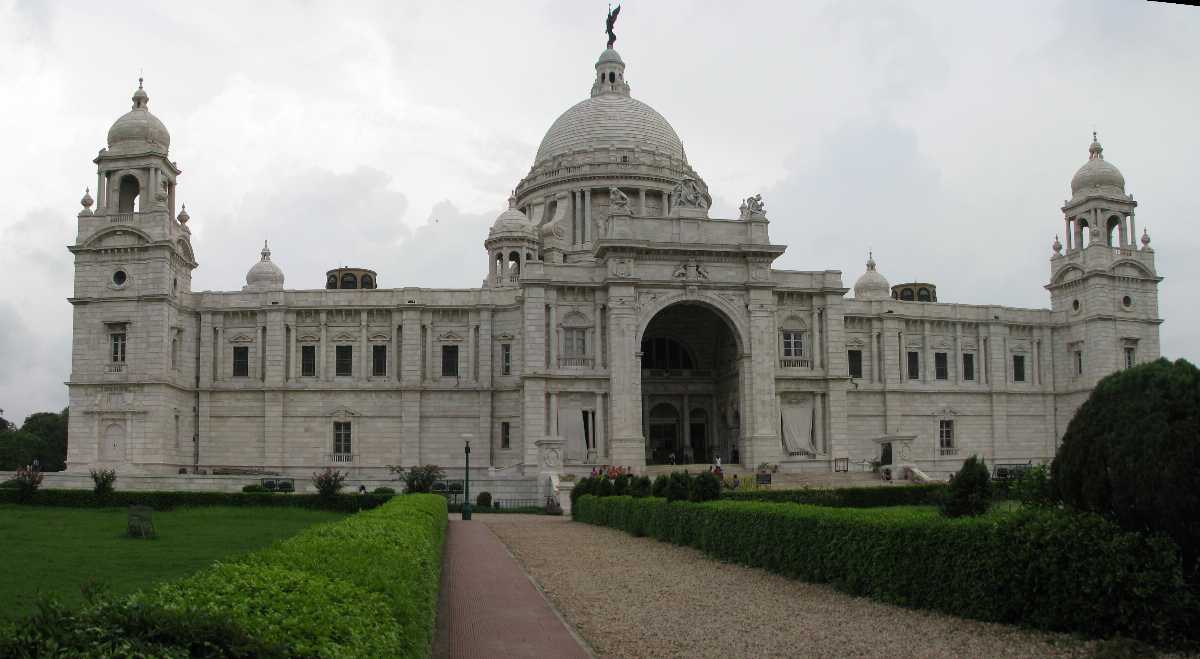 5. The Bridge in The Floatel
Picture yourself standing on the deck of a ship, à la Titanic, with your loved one. Well, this is the closest you can get to that dream in Kolkata.
The beautiful riverside scenery and the backdrop of the city lights lend a romantic air to this area, and Floatel takes it one step further. The gorgeous open-air dining space boasts both delicious food and a beautiful view. Facing the riverfront, space is well decorated and cozily set up. And if you go in the evening, you can watch a romantic sunset and then enjoy the mesmerizing sight of the of the city lighting up as evening sets in, all while you enjoy a candle-light dinner. So, we're saying, enjoy the views, the cool breezes and good food with that special someone and have a memorable time.
Location:
Floatel, 9/10, Kolkata Jetty, Strand Road, Dalhousie BBD Bagh, Kolkata
Cost for two
: INR 1,600 (approx.)
Food to watch out for
: Sea Food, Breakfast Buffet, Crispy Prawns, Pasta, Fried Fish, Lunch Buffet, Tea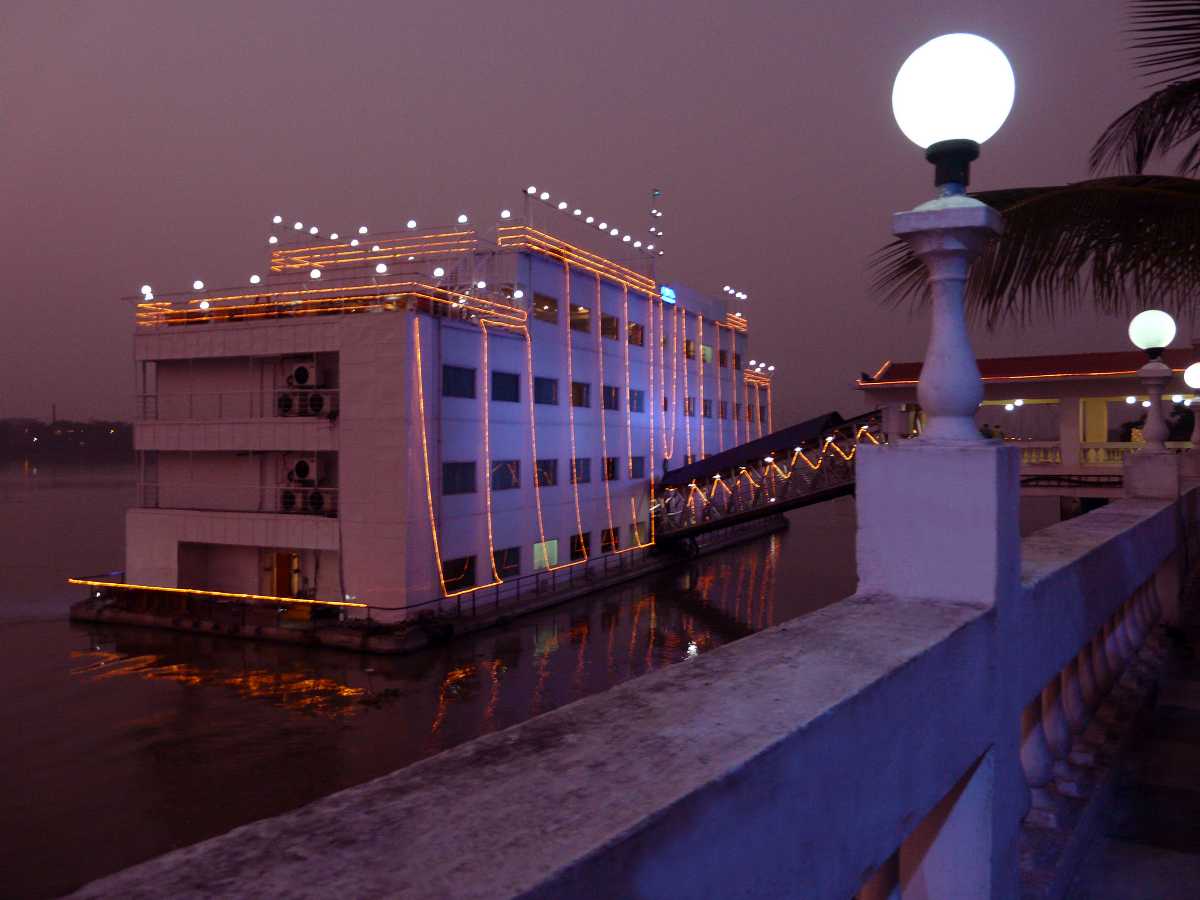 6. Botanical Gardens
Lose yourself amidst the foliage with your partner at the Botanical Gardens. The gardens have over 12,000 types of plants, including some rare varieties. Enjoy a walk beneath the gnarled roots of the legendary Great Banyan which is considered to be the most giant tree in the world and is over 250 years old. Catch a glimpse of some beautiful orchids, and if you're lucky, you might even spot a fox or two in the grounds. There are also ponds and a lake within the 270-acre area that lends to the romantic atmosphere and where you can go boating. If you feel academically inclined, you could even visit the library or scrutinize the collection of dried plant specimens kept here. Whether you're a nature lover, a botanist, a photographer or just a romantic duo looking for a beautiful place to visit, the Gardens will meet all your criteria. However, do keep in mind that outside food and drink is not allowed. There is food available for purchase within the Garden though.
Location:
Shibpur, Howrah, West Bengal
Costs:
Entry - INR 10
Camera - INR 20
Timings:
10:00 AM to 7:00 PM (daily)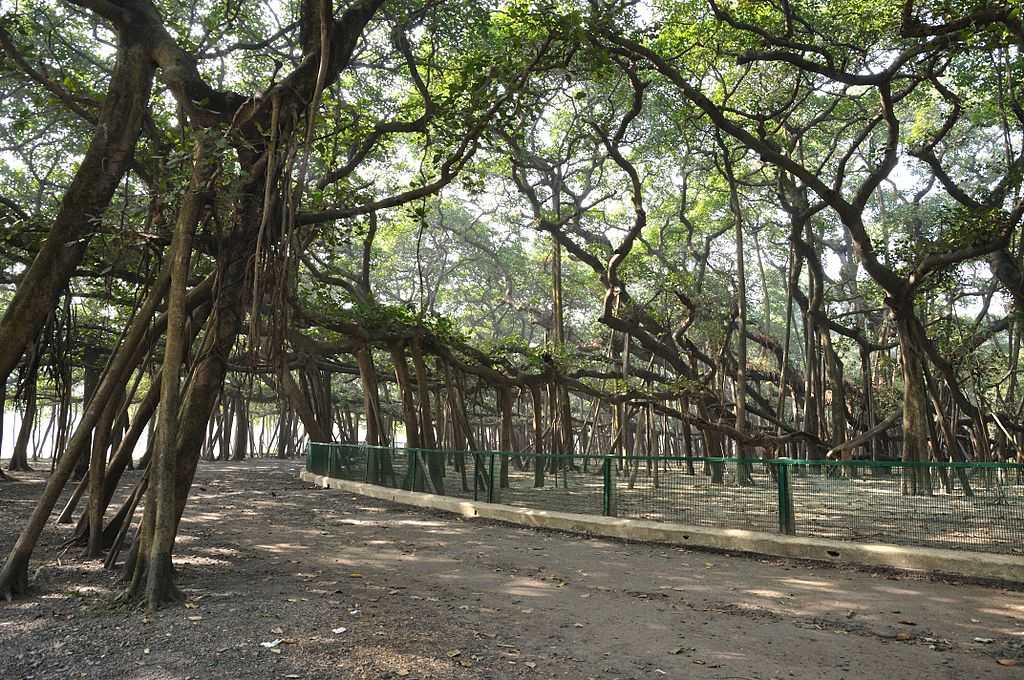 7. Rabindra Sarobar Lake
This artificial lake is a quiet haven with lush greenery surrounding it. In winter one can see many migratory birds perched in and around the lake. The lakeside walkways are perfect if you want to take a romantic stroll with your partner. The lake also offers boating facilities. The soothing melody of birds, cool breezes, fresh air and colorful greenery make this the perfect place to escape from the noisy chaos of your busy city life. And who better to escape with than your loved one?
Location
: Southern Avenue, Golpark, Tollygunge, Dhakuria, Lake Gardens, Kolkata

8. Millennium Park
Beautiful views, a relaxing ambience, and a well-maintained space make up Millennium Park. From here, you can get some stunning views of the Ganges and the Howrah Bridge. Sculptures dot the area, and a gentle breeze can always be found blowing. There are a few food stations as well as street food options available outside the Park. This is the perfect place if you're looking to have a cosy, peaceful evening with your partner. Watch the sunset, the meandering of boats on the Ganga and the Howrah Bridge as it lights up in the evening.
Location
: 12, Strand Road, Bara Bazar, Kolkata
Timings
: 09:00 AM to 8:30 PM
Costs
: INR 10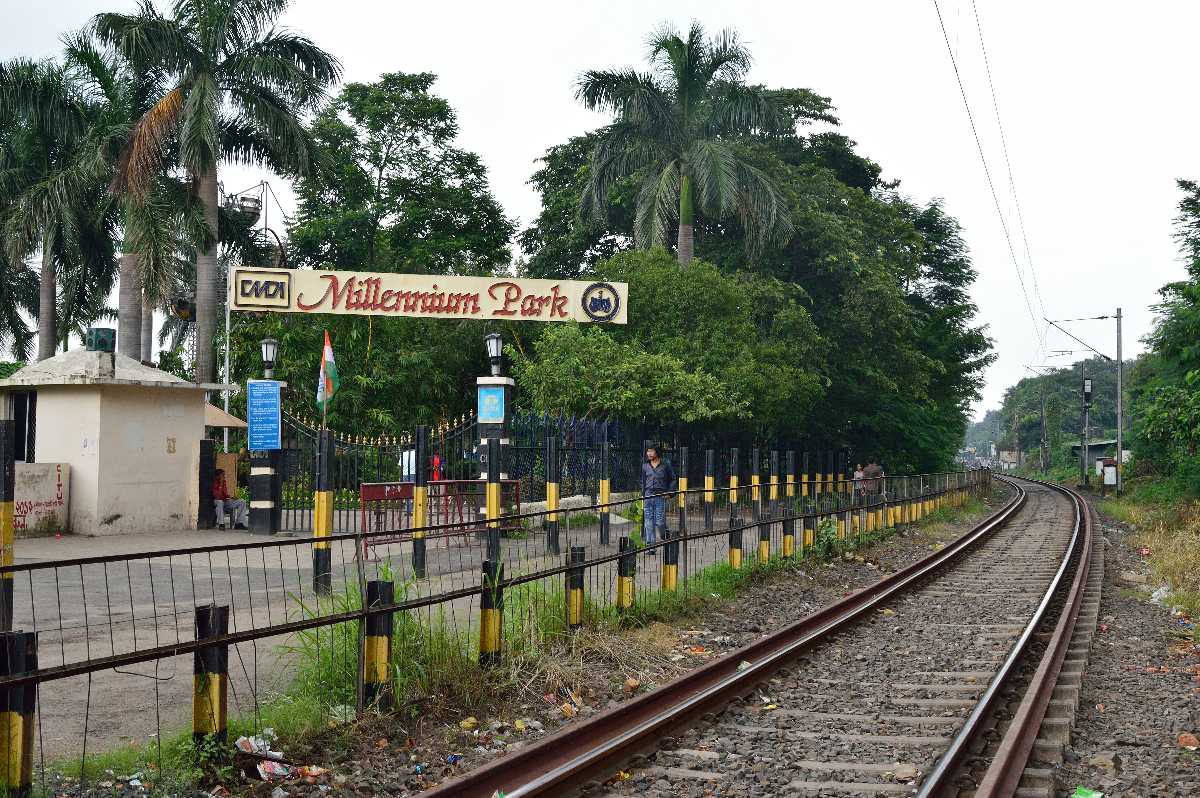 For the couple who wants their dates with a side of knowledge
9. The Indian Museum
No place can be more fun for the couple who wants a knowledge-filled day out. Granted, the museum may not be your first choice for romance, but the Indian Museum checks all the right boxes to make our list. With displays dating back from a few decades to a few thousand years ago, this place has some exciting offerings. The ambiance and oldest museum in India, today it boasts rare and unique antiques, armor, ornaments, fossils, skeletons, mummies, sculptures, and paintings. Not only historical, but the museum also has a geological section as well as a coin collection, etc. Indulge your thirst for trivia here along with your partner as you roam the halls of the museum. There is also a food court to satiate those hunger pangs.
Location
: Jawaharlal Nehru Rd, Colootola, New Market Area, Dharmatala, Taltala, Kolkata
Costs
: INR 20
Timings
: Monday - closed
Tuesday to Sunday - 10:00 AM to 5:00 PM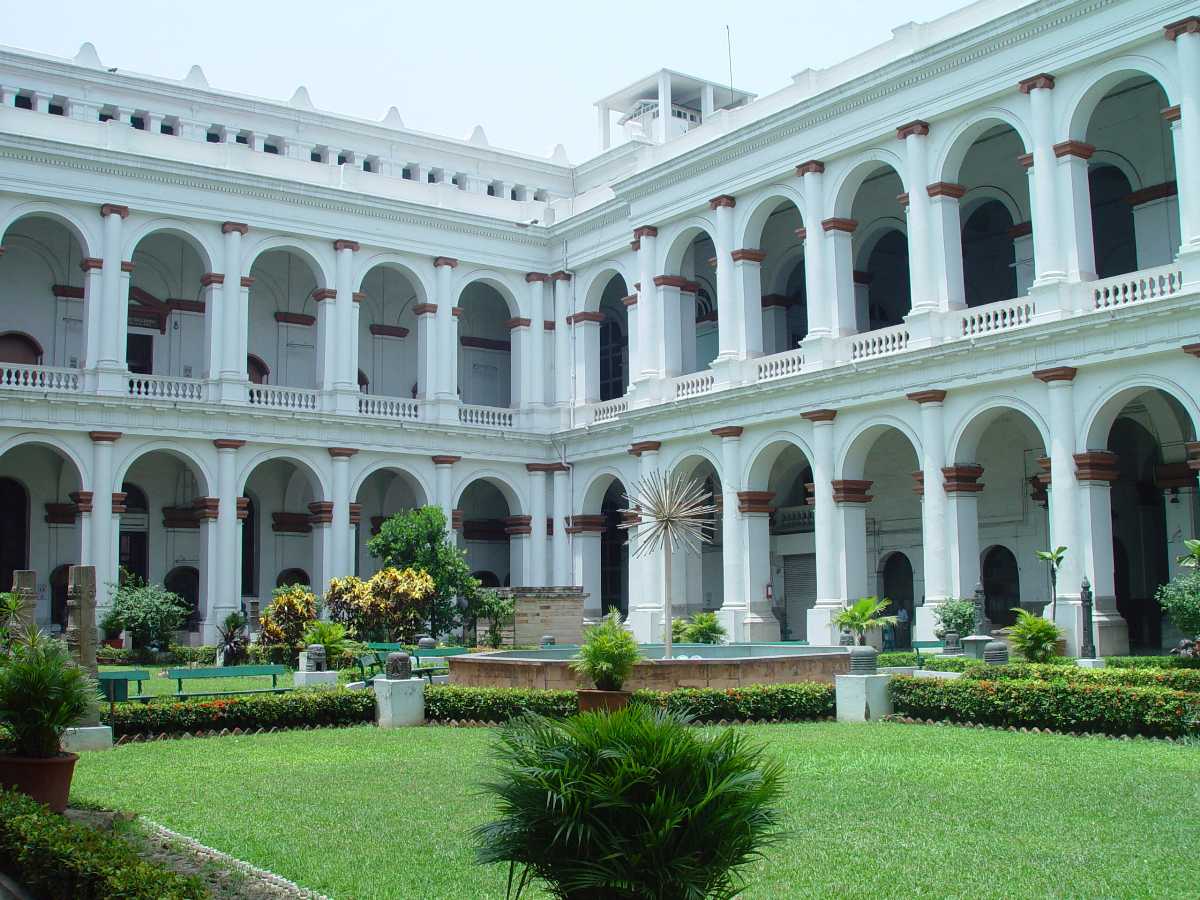 10. Science City
The largest science center in India hosts a long list of exciting and entertaining displays. An exhibition on the earth, a Space Odyssey a hall of mirrors, displays with a variety of science experiments, a virtual time machine a 3D Vision Theatre - this is the perfect place to indulge your curious inner child. Visit with your significant other to watch knowledge become interesting in a way that is very different from how school was. Other exciting spaces within Science City are Maritime history center, aquariums, butterfly garden, and a Jurassic space where you can ride amongst dinosaur models. The grounds too provides a relaxing space with a toy train, a picnic area, and a mini maze. There are also several rides in the Outdoor Park which you can try out as well as a food court area that you can visit.
Sit in the gardens with your partner or enjoy the musical fountains here. And if you're feeling adventurous, what can be more romantic than a cable car ride to enjoy the views with your loved one?
Location
: J.B.S Haldane Avenue, Kolkata
Timings
: 09:00 hours to 20:00 hours (daily)
Costs
: Entry - INR 50
Many rides have separate individual costs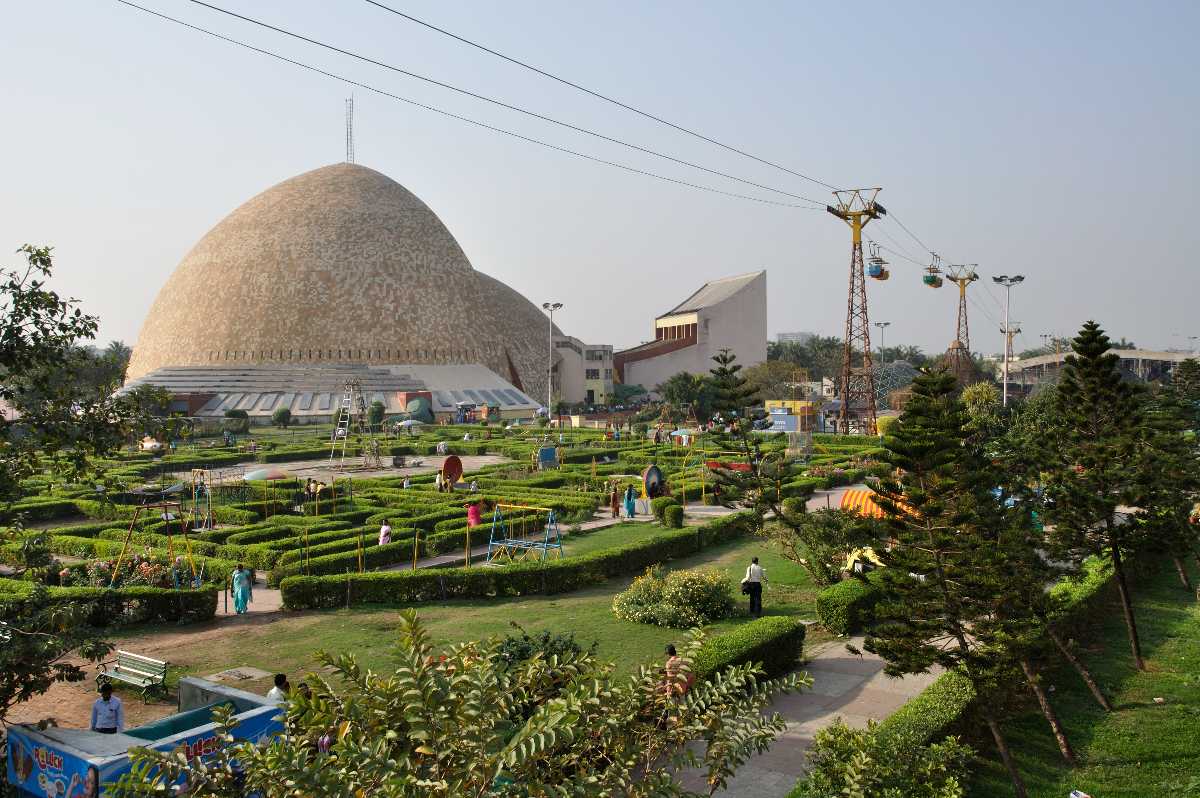 11. Birla Planetarium
What could be more romantic that stargazing with your partner? The Birla Planetarium offers an experience that can be both romantic and knowledge-enriching. There is an astronomical gallery which houses the paintings and celestial models of famous astronomers, an observatory equipped with a telescope and so on, alongside the shows. The shows give insight into various celestial bodies and bring that which is light years away right in front of our eyes. They offer an immersive experience that should be enjoyed at least once with your loved one.
There are 2-3 shows in Hindi, Bengali, and English each every day. The timings are as follows:
English: 13:30 and 18:30 hours
Hindi: 12:30, 14:30 and 16:30 hours
Bengali: 15:30 and 17:30 hours
Extra shows are organized on Sundays & other holidays at 10:30 (Hindi) and 11:30 (Bengali).
Location
: 96, Jawaharlal Nehru Road, Adjacent To St Paul's Cathedral, Kolkata
Timings
: Monday to Saturday - 12:30 hours to 18:30 hours
Sunday - 10:30 hours to 18:30 hours
Costs
: INR 80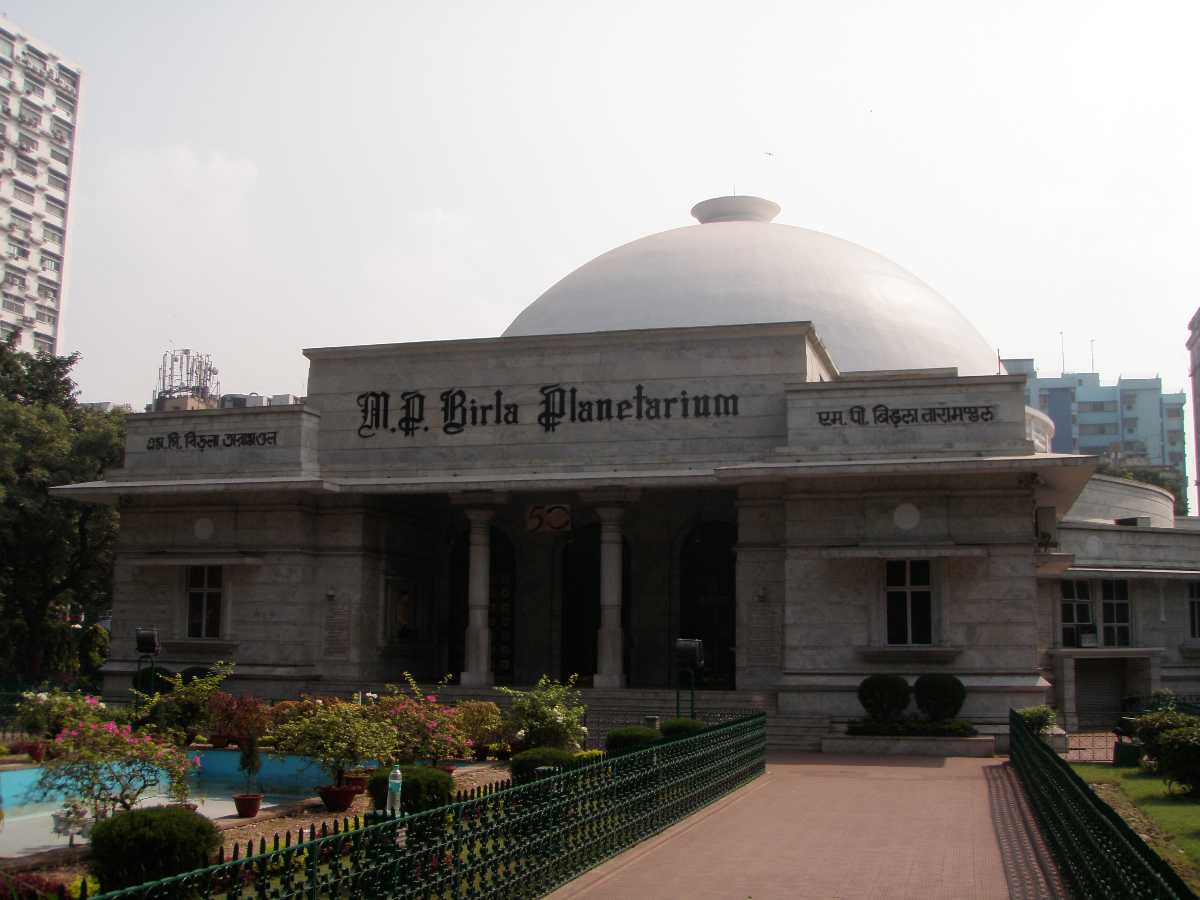 For the couple looking for experiencing new things together
12. Race Course
The most significant horse racing venue in India promises many exciting moments for its visitors. Whether you love horses or are just looking for a new experience, the Race Course, with its British-style architecture and vast grounds, is a must visit at least once. The track hosts several important races during the year that you could visit. It may not be the Ascot, but this is nearly as much fun. Place a bet or two on your chosen horses (we advise caution as excessive betting is not a good idea) and cheer them on as they run. There are screens and boards that display the race and participant details, the odds, the choices for the different races by various newspapers, in case you're having difficulty making a choice. There are also food stalls should you get hungry. This place promises to give you and your partner a glimpse of the exciting world of horse racing set against the backdrop of history. The only downside is the massive charges incurred if you wish to carry your mobile phone inside with you. Prices for carrying cell phones are from INR 150 upwards. But you have the option of depositing them at the gate to avoid these charges.
Timings
: July - September, and November - March (mostly Saturdays and public holidays)
Location
: Race Course, Hastings, Kolkata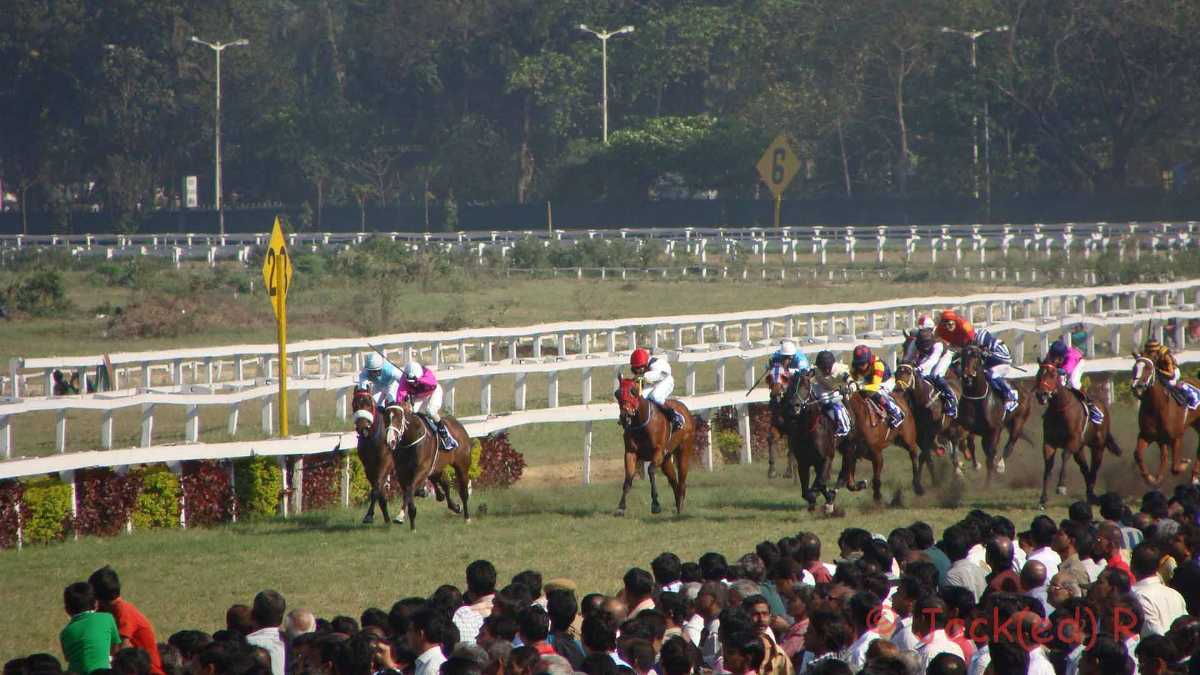 13. Eden Gardens
What could be better than the electric excitement of Eden Gardens on a match day? For the couple who love sports, or for those simply looking for a new and different kind of experience, this place could be a great idea. Sure, it might not be romantic in the privacy and nature-oriented way, but nothing can beat the feeling of watching a match at this iconic place. Catch a glimpse of a few iconic players and celebrities, cheer on your favorite team and soak in the culture and ambiance. If you're lucky you could even see some cricket history being made first hand. The stadium is well maintained and sees a vast (and loud) turnout for matches. And if you get hungry, there are always food stalls to visit. Do watch out for rain and stray balls coming towards you though.
Location
: BBD Bagh, Kolkata
Timings
: As per match timings
Cost
: Varies depending on the location of seats and specific match.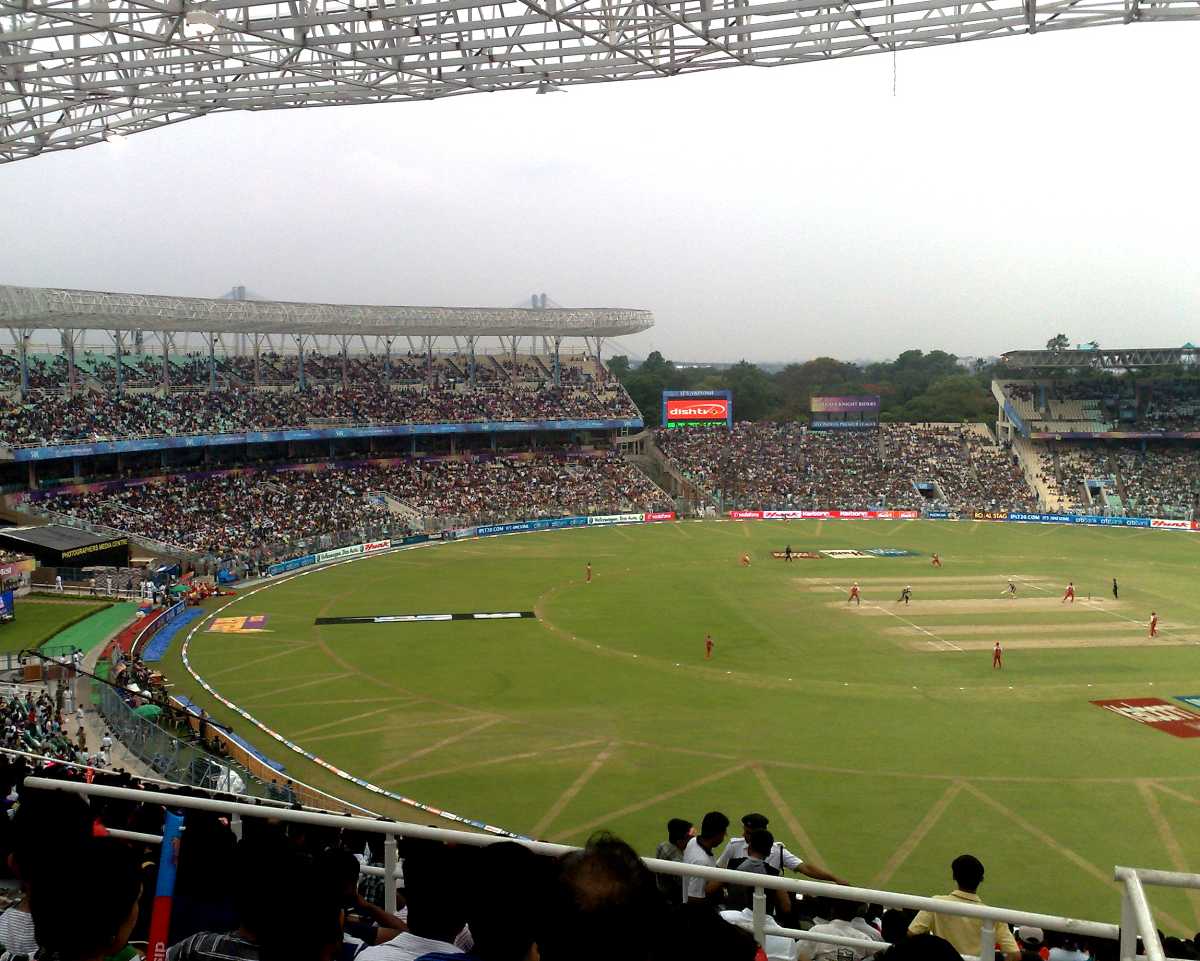 The Short-lived but Romantic Places
These are the places that are there only for a very brief part of the year or those which you enjoy for just a few moments but those that you and your loved one should go to. Our favorites include:
14. The Kolkata Bookfair
Kolkata is often called the literary and cultural capital of India and perhaps with good reason. One of the biggest literary attractions of the city is the Kolkata International Bookfair which is an annual event spanning nearly a fortnight. The 2019 Fair will be on from the 19th of January to the 31st of January. Talks and interactive sessions with national and international authors, a plethora of books (more than you can ever imagine reading) in several languages, a food section, and similar attractions make it a must visit place for any couple. And in keeping with the times, there are even apps giving you up-to-date information on the event.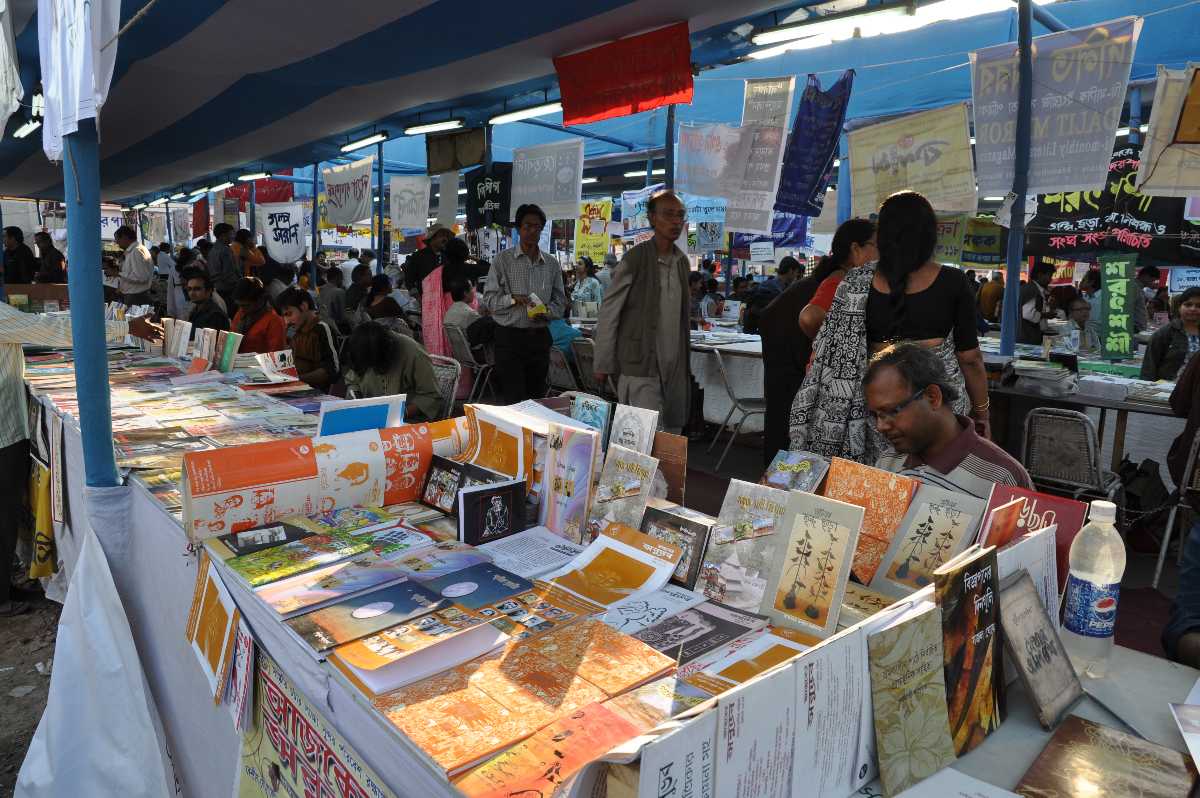 15. The Durga Puja Hotspots
Pandal hopping with your partner is a must at least once. Visit the famous hotspots, join the crowds, enjoy the beats of the 'dhak' and have fun with your partner. If you're not a fan of the tremendous crush and the long lines (we don't blame you, most people aren't), then we suggest going on the off days (such as Shashti or Dashami) or at night. A bonus with nighttime pandal hopping is the fact that you can also enjoy the lighting decorations on the streets and in the mandap. Another Durga Puja event you should witness once is the early morning 'kola bou snaan' on the Ghats of the Ganges at the advent of the festivities and the immersion at the culmination.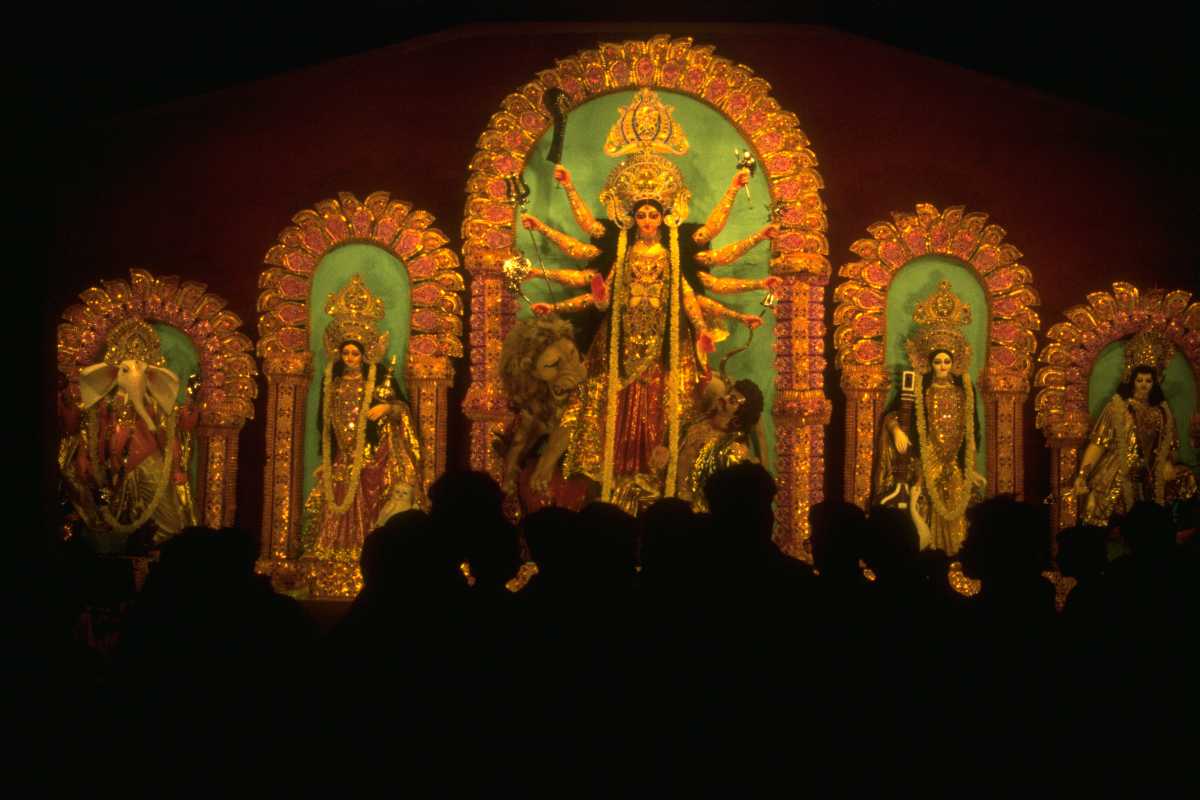 16. Park Street Christmas Carnival
Christmas is celebrated in Kolkata with vibrant lights, decorations, and unique food items. Every year, the Park Street area sees enormous crowds thronging to Church for midnight mass, enjoying the decorations or visiting the famed restaurants in the area. The roads are decorated with lights from about a week before Christmas and last until the New Year is ushered in. Streets canopied with arches of fairy lights in different colors, colorful and bright decorative lights along the sidewalks, Santa Clauses and Christmas trees made of lights beaming and twinkling from the pavements and of course food stalls set up in designated areas during specific days in this period. In the previous year, musical performances too were organized. If you fancy getting yourself some reindeer horns or a Santa hat and other similar memorabilia you won't be disappointed. There is an abundance of vendors selling these things. The only downside we can see with this entire event is the crowds and the congestion in traffic it causes, but the sights make up for it.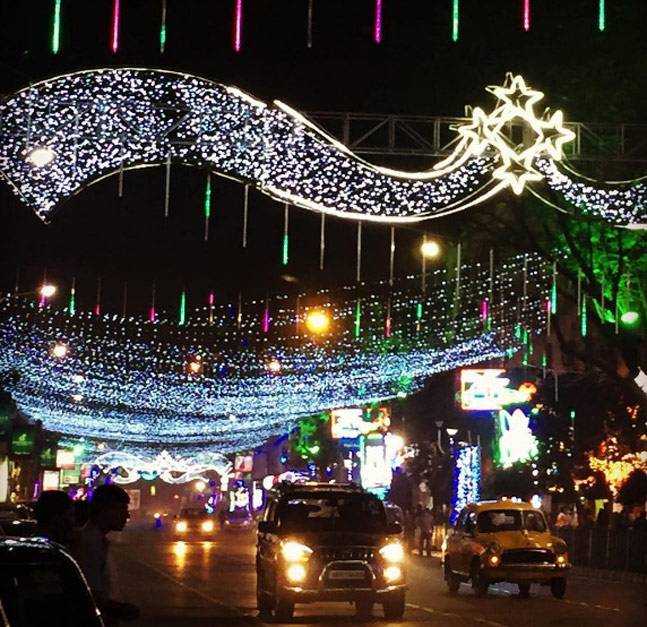 17. Cafe Ekante
For all the lovers in Kolkata, Café Ekante is where you should go for your next date. The restaurant is located across the Eco Park Lake and you have to take a ferry ride to reach this island restaurant. Lake-side dining always sounds romantic, but this experience becomes great because of the highly rated Bengali cuisine in there. Located in Eco Park which is a major tourist attraction in Kolkata, the Cafe Ekante can be reached in two ways. You can either take a ferry ride from gate no 2 or you can drive up to a certain point if you are going via gate no 1. For the latter, you will have to walk a bit, but you can be assured that the walk is quite romantic, since you get to walk on the jetty walkway across the water body. It is recommended that you visit the restaurant in the evening because the ambience is at its best at that time. Away from the hustle and bustle of city life, you can enjoy the various Bengali dishes at reasonable prices in the island. A lawn dining is also available, while you can dine inside the boat too. With pleasant lighting and modern decor, the place is aesthetically designed. The beautiful setting of the lake compliments the food and you can just go there for peace and serenity. A must-recommended place in Kolkata to rejuvenate yourself or to have a great romantic dinner!
Location:
Eco Island, Eco Park, New Town, Kolkata
Price for two:
INR 800
Timings:
1 PM-10:30 PM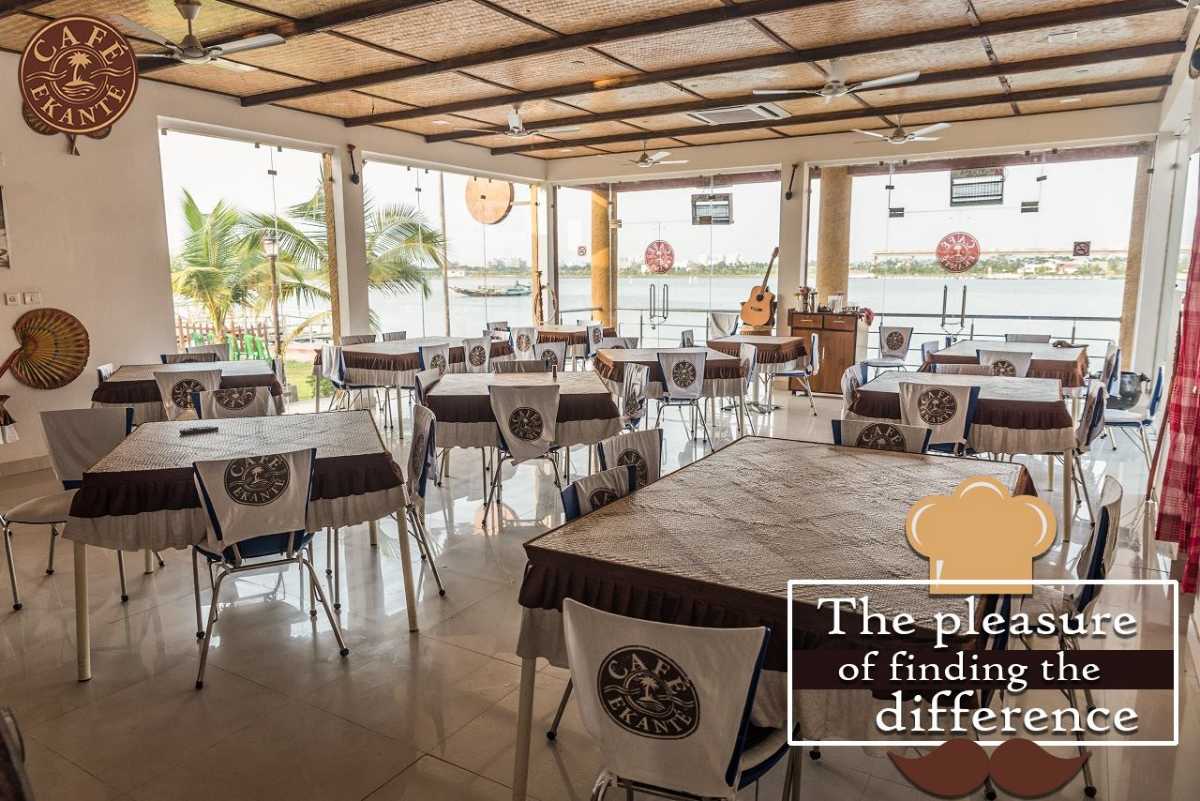 18. Nicco Park Super Bowl
Bored with the conventional dating? Ditch the restaurants and parks. Go for a bowling date at the Nicco Park Super Bowl. This is one of the best places in Kolkata to hang out with your friends. At the Nicco Park Super Bowl, you can enjoy competing with your partner and also, being on the same team. This will bring out your partner's gaming spirit and you can have fun challenging them to a game of bowling pins.
Location:
Nicco Park, Salt Lake, Kolkata
Cost for two:
INR 1000
Timings:
2 PM-10 PM (Mon to Fri) and 12 PM-10PM (Sat, Sun and holidays)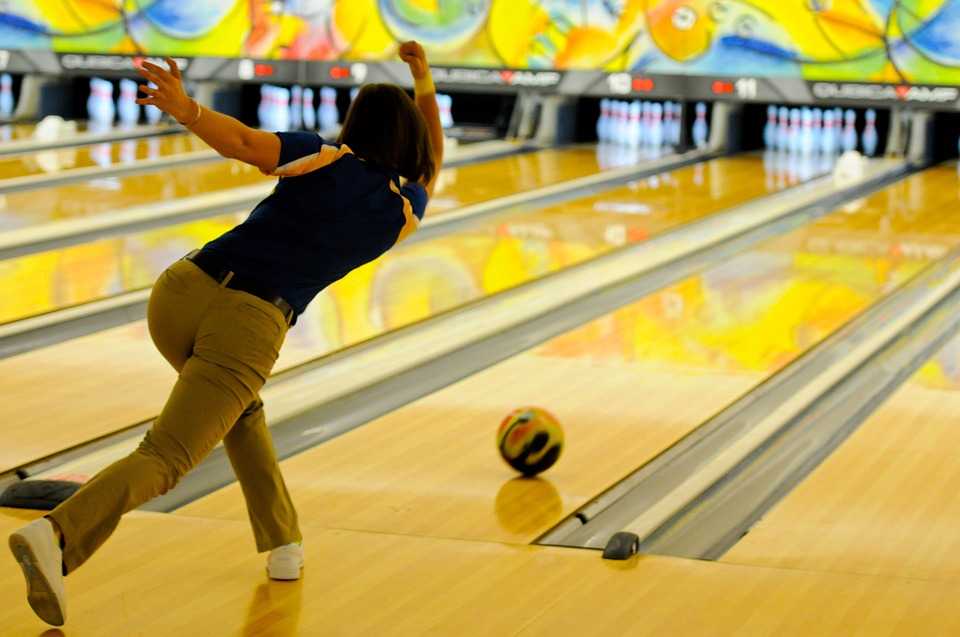 19. Boating on the Ganges
In Kolkata, you can plan an offbeat romantic getaway by booking an entire Wooden Launch for your partner. Wondering if that would cause a lot of pocket pinch? No worries. You can avail this launch ride at just ?6000. There is a plenty of space in the boat for a romantic couple dance. It is recommended that you book a cruise for a sunset ride because the beauty of fading sunset adds to the romance. You can customize the boat with the right kind of music, great food, bright decorations and serene surroundings, and make sure you steal your partner's heart away. This is a great way to celebrate anniversaries or to make a proposal. Also, isn't this a perfect way to relax after the monotonous week's work?
Cost for a couple (Shared cruise):
Approx INR 5500 per couple plus 5% tax
Duration:
3 hours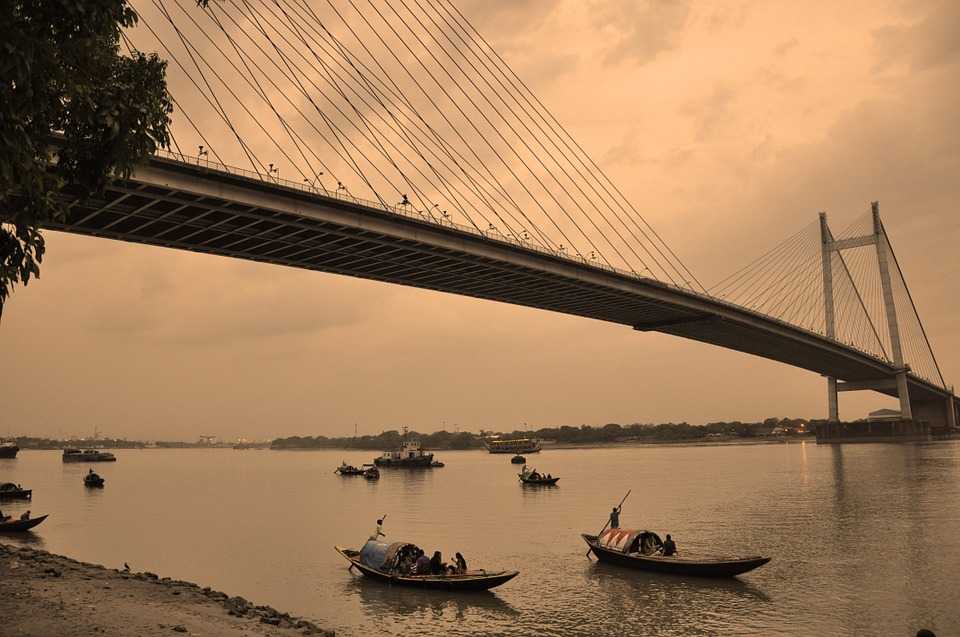 20. Over the Top
If we talk of upscale rooftop lounges in Kolkata, we cannot forget to mention Over the Top located on the 6th floor of MYX, Park Street. This rooftop lounge is the perfect place to have drinks and food with your partner, overlooking Park Street. The place justifies its name and will make feel over the top with its amazing ambience, stunning views, beautiful decor and not to mention, creative cocktails. The DJ, dance floor and music system electrifies the mood. The place has rightfully earned a name in the best romantic places to go for a date in Kolkata.
Location:
The MYX, Park Street, Kolkata
Cost for two:
INR 1000 (inclusive of alcohol)
Timings:
4 PM - 12 AM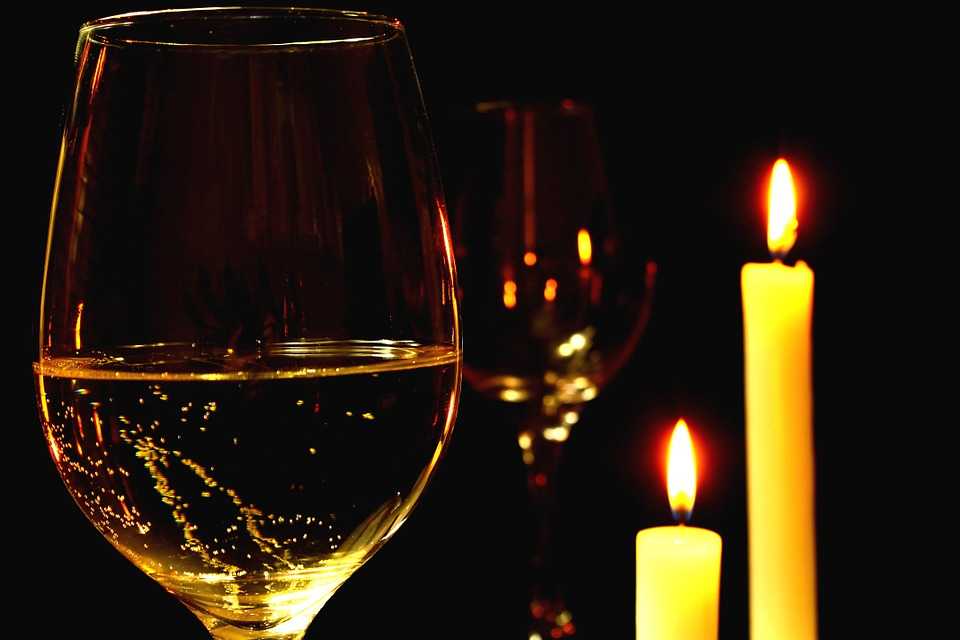 21. Nalban
Wondering where to go for a picnic this winter? Located on the outskirts of Salt Lake, Nalban is a great spot for picnic and for couples to spend a relaxing time. You can go for boating, in the placid lake and admire the lush green surroundings. The kind of seclusion and serenity the place offers is just apt for couples. It is sure to fulfil your lakeside fascination, taking you a world away from the noises and pollution of the city. Although it is best known for boating, you can just hang out or set a picnic. You can also have lunch at the Nalban Food Park, which is quite famous for its fish dishes.
Location:
HM Block, Nalban Bheri, Biddhangar, Kolkata - 700106
Cost:
INR 50 (boating)
Timings:
9 AM - 8:30 PM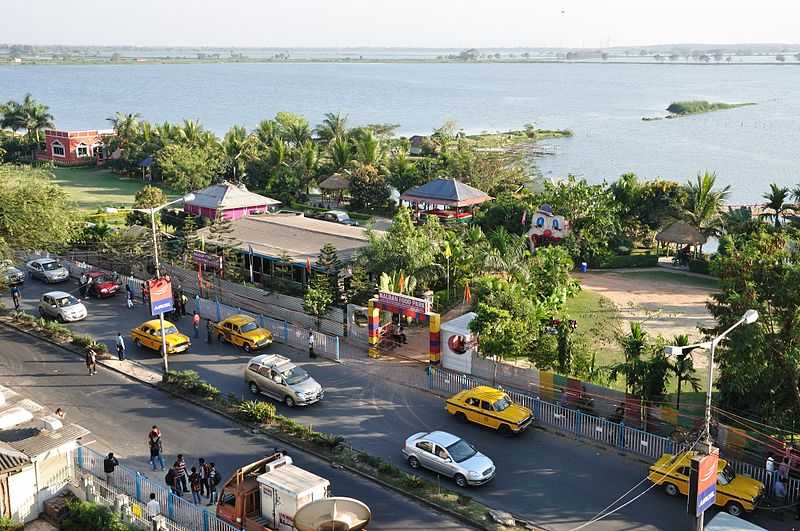 22. Nicco Park
If we list the fun places in Kolkata, Nicco Park tops the list. Just buy a ticket to the park and enjoy a day full of super fun filled rides. There are so many things to do at Nicco Park, you need a day to cover it entirely. In the main park, there are some of the rides included your entry ticket. For some of the rides, you have to buy a separate ticket. Do not forget to ride the roller coaster with your partner. It is worth the hype! There's also a water park where there are water coasters, rain dance and other slides to have fun with water. There are about 35 rides in Nicco Park and each has its own USP. After having an exhilarating experience riding them all, you can enjoy the cable car which gives you a breathtaking view of the park.
Location:
Nicco Park, Salt Lake, Kolkata
Cost for two:
INR 600
Timing:
10:30 AM - 6:30 PM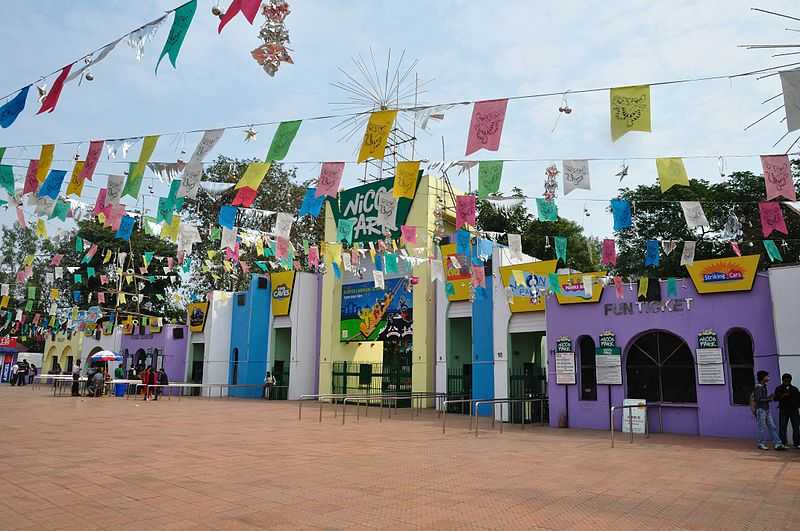 23. Aquatica Water Park
Kolkata is known to have scorching summers and the high temperature and humidity make it uncomfortable for you to hang out in the parks during the day. To beat the heat, head to Aquatica Water Park, the largest water park in the Northern and Eastern India. Located in Rajarhat, this water park has a lot of unique water rides to enjoy during summers. Tornado, Black Hole and Surf Racer are some of the must-try rides at Aquatica. There is an Aqua Dance Floor where you can enjoy a couple dance with the rain pouring.
Location:
Kochpukur, P O-Hatgachia, PS- K. L. C, Kolkata
Cost for two:
INR 600 (weekdays) and INR 700 (weekends)
Timing:
10 AM - 6:30 PM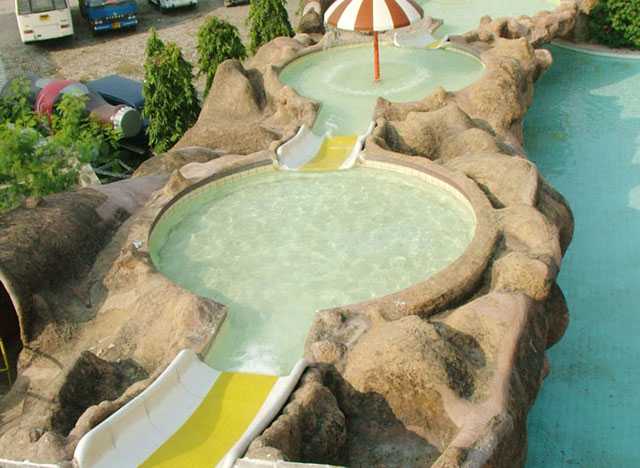 24. Snow Park
What could be better than enjoying snow during the summers? The unabated heat of Kolkata is a big reason why you should visit the Snow Park located in Axis Mall. If you go shopping at the mall, you can easily spot the snow park and buy a ticket for the same. The park sprawls in about 9000 square feet area. The entire ambience is sure to set like a mountainous region with igloos, pine trees and of course, snowy mountains. The temperature of this snow-themed park is set to as low as - 6 degrees. So, make sure you carry some woollens. You, along with your partner can try a hand at mountain climbing. Or if you are in a mood for games, you can play some volleyball or ping pong. The miniature Eiffel Tower and the cute penguins add to the beauty of the park. The castle wall is a perfect selfie point. What could be more romantic than making snowballs and getting in a snow fight?
Location:
6th floor, Axis Mall, 106, Newtown, Kolkata
Cost for two:
INR 1000 (per hour)
Timing:
10:30 AM - 9 PM
25. Ffort Raichak
Located 50 kilometres from Kolkata is the serene town of Raichak. Take a romantic two-hour drive with your partner and relax at this sleepy hamlet on the banks of River Hooghly. Counted in the romantic weekend getaways from Kolkata, Raichak has a lot to offer. From pristine natural surroundings to luxury hotels, It has everything to make your weekend a memorable one. You will always find yourself close to the nature with the blue skies and the clear waters. There are a lot of things you can do in Raichak with your partner. Ffort Raichak is a Fort, which has been converted into a luxurious hotel and you can explore the Dutch, Flemish and British elements in the Fort. You can also join the locals in the public ferry, cruise down the Ganges, play Frisbee on the clay-like sand and drive through the villages to experience the native life. Drive into the sunset to the Diamond Harbour and click some amazing photos in the beautiful backdrop. Joynagar, an hour drive from Diamond Harbour is another must visit if you wish to enjoy some moyai, a delicious puffed rice and jaggery sweet. So much for a lovely weekend!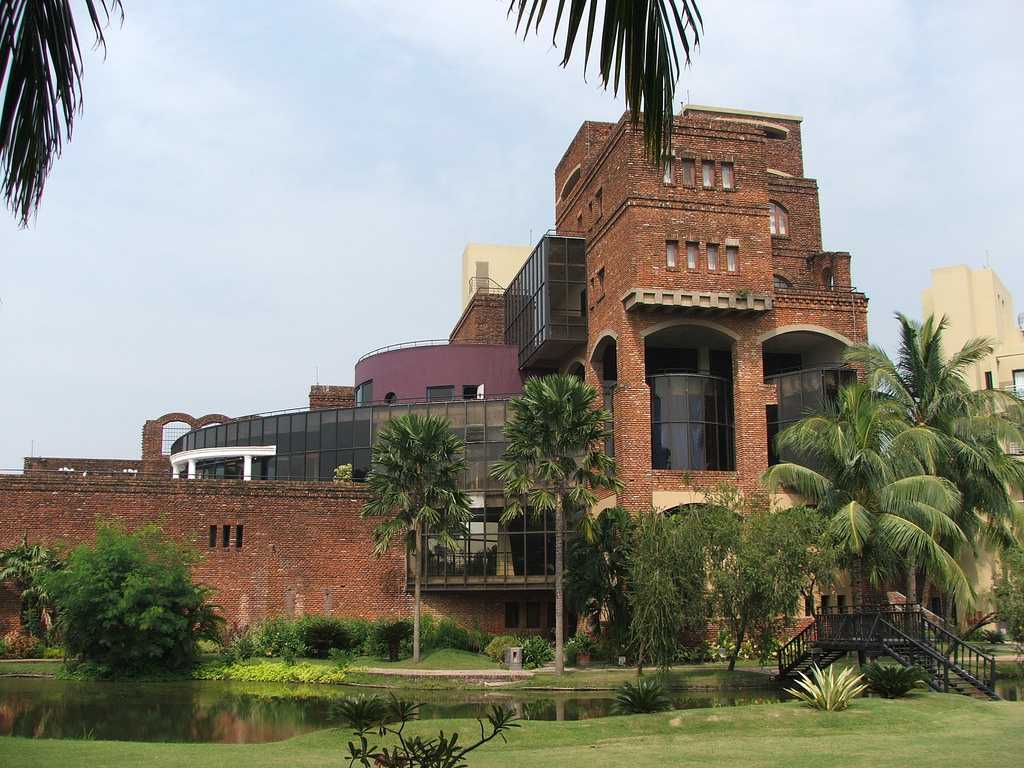 Mandarmani, a four-hour drive from Kolkata is a romantic and beautiful destination for a weekend getaway. The beautiful beach and the sea-side village have become a popular tourist spot, where you can indulge in some sea-activities and also a long, romantic walk on the beach. You can play beach volleyball or just try out some water sports like jet skiing, banana boat ride and ATV boat ride. Do not forget to watch the sunset at the Mandarmani beach. It is so picturesque that it is worthy of being on a postcard. Enjoy a mouth-watering meal, full with seafood, especially pomfret, crabs and prawns in the stalls and restaurants. Last but not least, there are numerous shopping stalls, selling unique items and this becomes a perfect way to gift something to your partner, be it a handmade jewellery or some trinkets.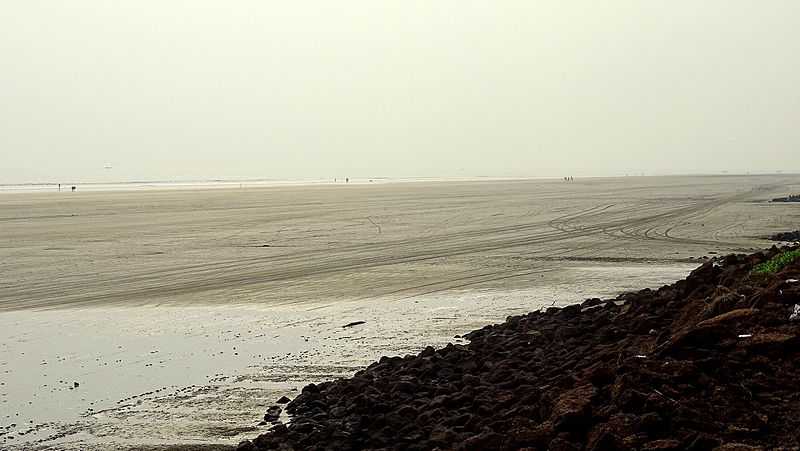 27. Guchi, Hyatt
Guchi is the north-Indian restaurant of the 5-star Hotel Hyatt Regency in Kolkata. It is a great place to go for a romantic fine dining. Well known for North Indian and Mughlai dishes, Guchi diligently digs into the roots of lost recipes and old cooking methods, heavily laced with history and executed in the kitchens of the royal Mughal empire. Their Mughlai cuisine is completely immersed in rich, creamy flavours that impress you in every bite. Try out the several Mughlai dishes and you'll end up asking for more. The decor of the restaurant along with an open, spacious kitchen, antique kitchenware, food jar displays, brass shelving and live tandoor add a North Indian touch to the ambience. The wooden furniture and Mughal Style Brass handmade Hookah make the decor even more appealing. Rediscover the dishes of Mughal era with their well-crafted menu and have a romantic dinner!
Location:
Hyatt Regency, Sector 3, Salt Lake, Kolkata
Cost for two:
INR 4500 (exclusive of alcohol)
Timings:
12 PM- 3PM and 7:30 PM-11:30 PM
How many of these have you visited, and which ones will you be going to now? And did we miss your favourite spot? Leave a comment for us and let us know what you think.